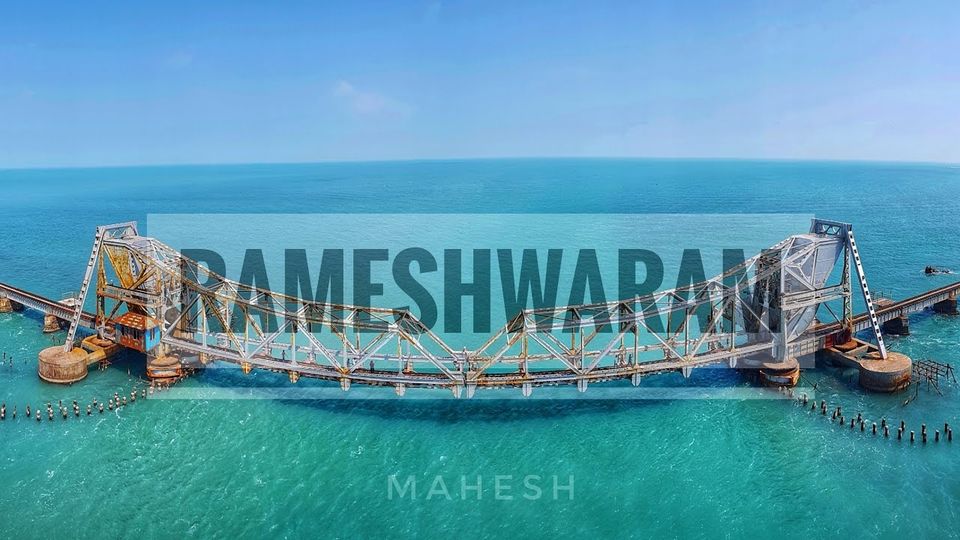 The ocean parts ways as the road takes us to a small temple. It is a cloudy day and the seas look grey and a bit wild. The road ends at a temple which seems renovated. We climb some steps and look out through the arches at the sea. . I am standing in the temple where Rama 's "padam" or footprints are placed on a chakra and it is the highest point in Rameshwaram.
Another flight of steps takes me to the terrace. Standing atop the shrine, I look around at the entire scenery around me. It takes a moment to sink in. I am in one of the most spiritual and mystical lands in South India, the setting of a legendary epic. This is where Rama and his army built a bridge across the oceans to Srilanka to defeat Ravana .
I look out to see the sea stretching out in the horizon bordered by the greenery and somewhere in the distance lies the washed away town of Dhanushkodi and even beyond that is Srilanka. A tree filled with egrets distracts me.
Rameshwaram is many things to many people. A mythical and a mystical destination, it is the setting of the grand epic, Ramayana which pervades the entire landscape. The gods and their stories come alive in every corner of the town.
But it is the ocean that fascinates me. The first view that one gets of Rameshwaram is the Pamban bridge that fans out across the oceans. Located at the tip of the Indian peninsula in the Gulf of Mannar, Rameshwaram is locked in an island connected to the mainland by the bridge. There is a mild flutter, a gentle vibration as few vehicles rush past me, oblivious to the grandeur of nature.
This was indeed one of the best bike rides I've had.