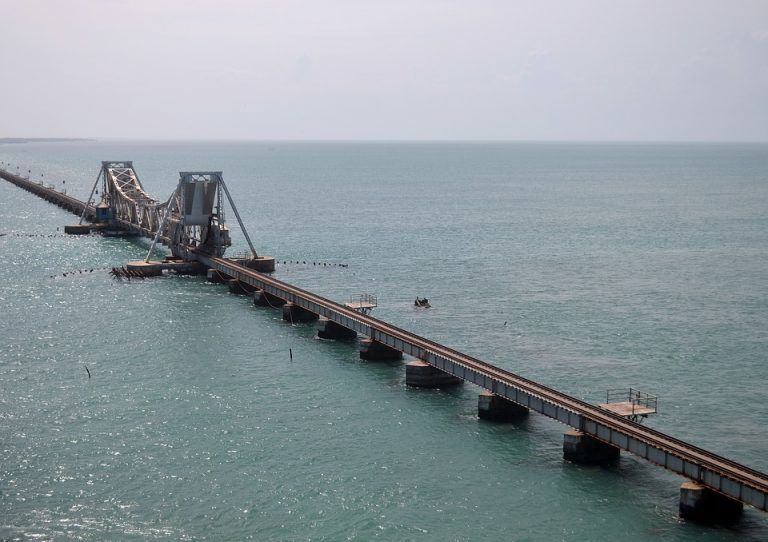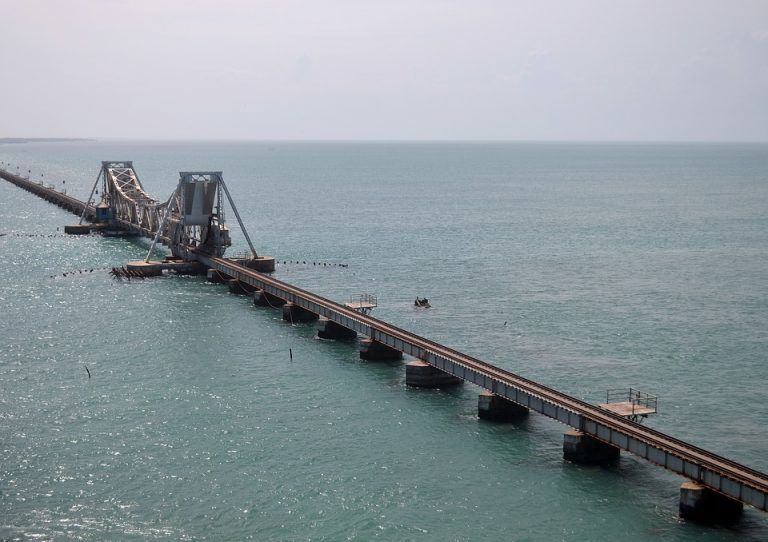 Rameshwaram (spelled as Rameswaram too), is one of the most significant pilgrims and one of the Chaar Dhaam's of Hinduism. Not just Pilgrims, it is equally cherished by the Nature lovers, due to pristine nature, crystal clear waters of Bay of Bengal and The Indian Ocean. Rameswaram is at the Southernmost tip of the Indian peninsula, on Pamban Island and is the nearest way to reach SriLanka.
Mythological Importance of Rameshwaram:
In Indian Mythology, Rameshwaram, the holy town, was the one, where Lord Rama and the Vanara's build the "Sethu" (bridge) of floating stones over the Sea to reach Lanka and rescue Sita from the clutches of Ravana. According to the Ramayana, Lord Rama, Sita, and Lakshmana had worshipped and prayed to Lord Shiva at Ramanathaswamy Temple, after their war with Ravana, which killed many demons and the demon king, Ravana.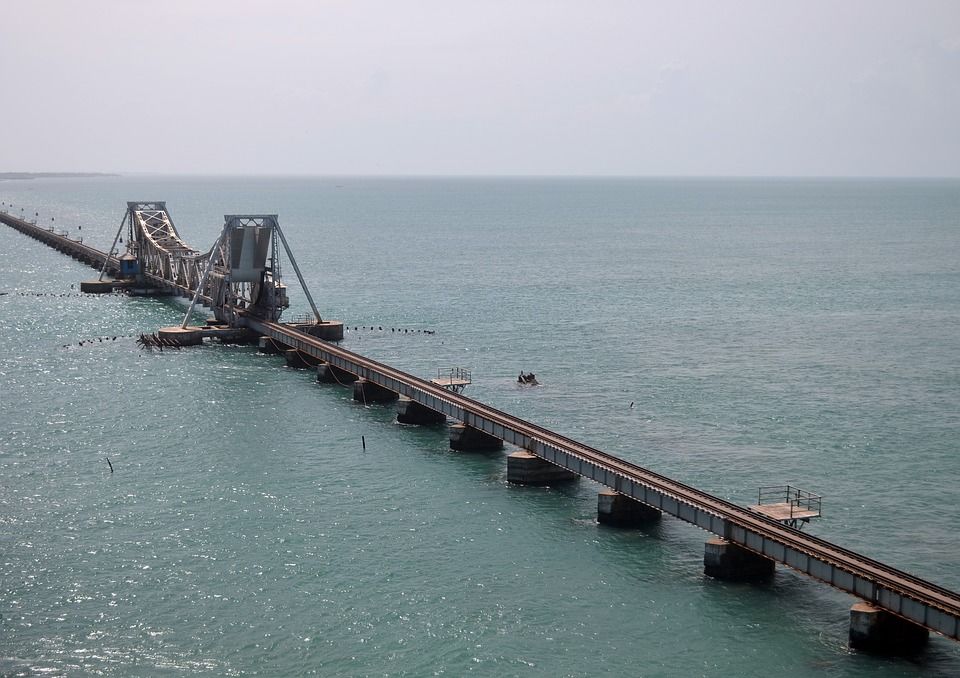 Places to see in Rameshwaram:
Being a religious place, Rameshwaram has lots of shrines with ample mythological stories behind them. Here are some of the places, you can't miss at Rameshwaram :
Ramanathaswamy Temple:
Centrally located Ramanathaswamy Temple is the most historic temple of Lord Shiva at Rameswaram. Lord Shiva has 12 Jyotirling's spread all across India and this temple has one of those Lingam's. This temple has the longest corridor's amongst all Hindu temples which define its grandeur. This temple is closely linked with Ramayana and has two Lingam's, one of which is said to be built by Sita and another is said to be brought by Lord Hanuman. The sea around 500mts from the temple is very calm and is said to be a perfect place for bathing. Usually, people are expected to bathe and then opt for Pooja at the main Temple.
Dhanushkodi:
It is the place of Confluence, where you can see the Indian Ocean (with rough waters) at one side and Bay of Bengal (with calm waters) at another. This beach is enchanting for its scenic beauty, and cannot be missed while at Rameswaram.
The Five-faced Hanuman Temple:
Five-faced Hanuman Temple is around 2kms from Ramanathaswamy Temple. It has the floating stone which was used by Lord Rama to build the bridge. It also has the idols of Lord Rama, Sita, and Hanuman.
Apart from these, there are many temples of importance in Rameshwaram, which you can explore easily.
Best Hotel to stay in Rameshwaram: Daiwik Hotels
One can certainly have a magical experience at Rameshwaram if you choose the right place to stay. Daiwik Hotels, India's No. 1 pilgrim Hotels chain, gives one a wonderful experience altogether. With the blend of ambiance and luxurious services, you'll be spellbound with your charming stay here.
Their rooms are clean, well equipped with all facilities and CCTV camera's, WiFi, Kids Area, and a complete power backup. They have a Multi-Cuisine Restaurant " Ahaan" having some most delicious dishes. Right from their service to the quality of food, as a traveler, you'll be truly pleased here. If you're looking to conduct some conferences, then Daiwik Hotel Rameswaram has one of the largest Banquet halls for various Wellness Programs and seminars. Spa: So what, if you're at a religious place? Daiwik Hotel's Vyom - The Spa, adds to your splendid experience, with their traditional Ayurvedic massages. They believe in Holistic healing to help you de-stress yourself. Indulge in a session, to walk out rejuvenated. Apart from these, they also have the facilities to conduct various activities like Meditation, Yoga, Chantings, with all audio-video facilities. When in a group, it can be quite a blissful experience here.
With so many 4 star facilities, located very close to the Bus Stand, for us, Daiwik Hotels has been the best choice when at Rameswaram.
How to reach Rameshwaram?
Since it is quite a significant Pilgrimage town, one can reach Rameshwaram easily via Road, Train. The nearest airport is Madurai, which is around 174 kms from Rameswaram. You can reach Rameswaram from Madurai via train or bus or private taxi. One can reach here from Chennai also via Taxi, bus or Train.
The best weather to explore Rameswaram is in October - December. Those are not the cold months (though could be rainy) and the weather is beautiful.
Have you visited Rameswaram? If yes, share your experiences with us.
Till then,
Keep Travelling and Exploring
Team #FOTW