I visited this Resort in June 2018 for my sister's wedding. Yes, it was a destination wedding and looking back I think she did make the best decision. This place left me impressed and nothing changed my opinion till date. It's almost a year I've shifted to Ooty for my studies and I've often visited this place for dinner mostly. They serve good food with an amazing staff hosting you.
They've different kinds of rooms depending on the number of people but every room promises a beautiful green view outside. Sterling Resort indeed hosts a beautiful view of Ooty town, which is mostly covered in mist during monsoons (June - October).
Rooms are clean to perfect and provided with electric warmers. Hence, the rooms are cozy and warm to settle in. Trust me it's difficult to go out in the cold . Haha :)
Room service is quick. Check-ins are pretty quick while you enjoy their welcome drink. Do not miss it.
They've an activity room dedicated to kids, photobooth and you can buy some organic products. On Saturdays they host their guests with an evening party with bonfire and DJ. Another Sterling Resort is located in Fern Hill, i haven't visited though but give it a try definitely.
If in Ooty and not staying here, you may visit their restaurant for some good food and they've buffets both veg and non-veg costing approx ₹800.
Tariff is approx. ₹ 9300/night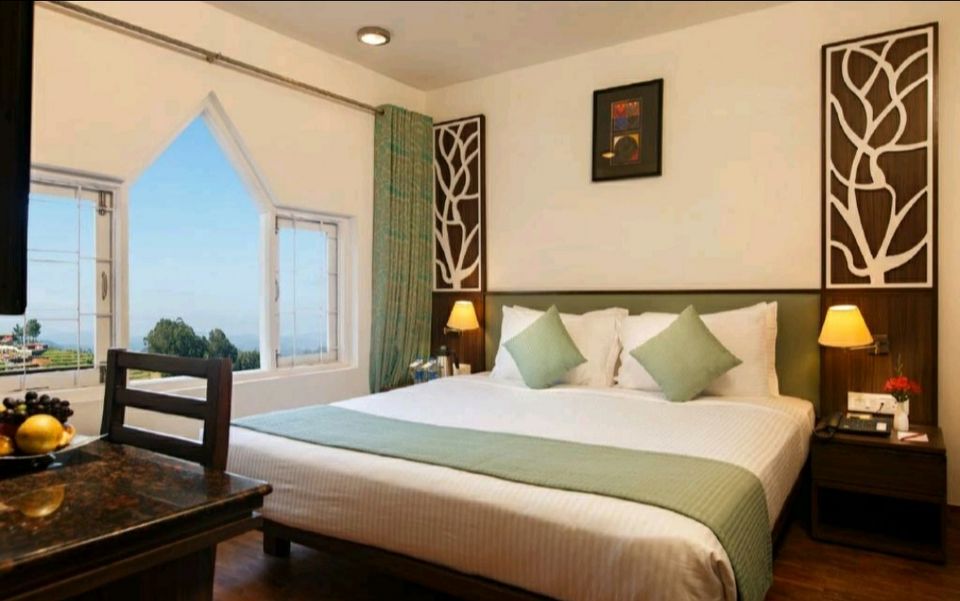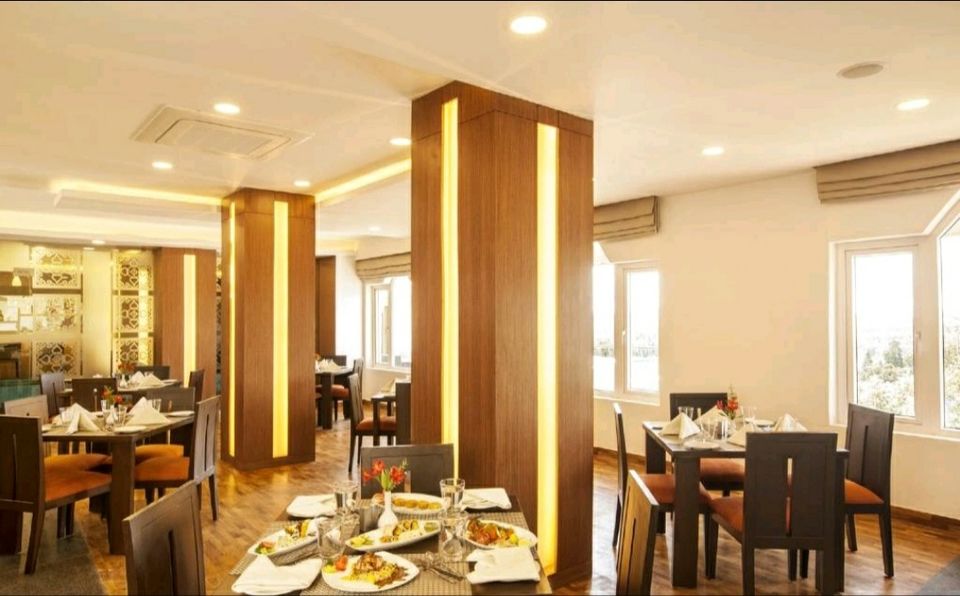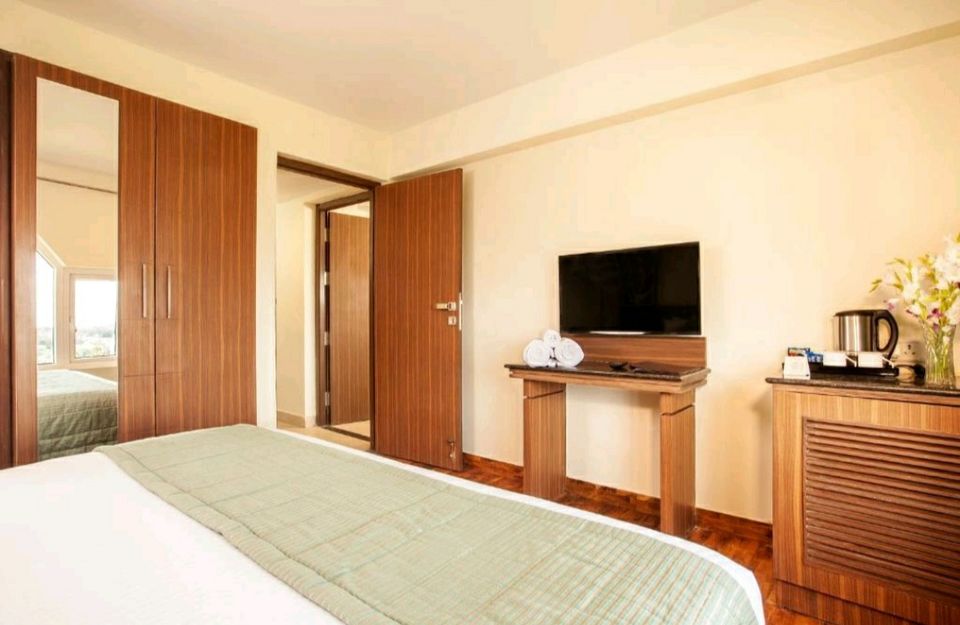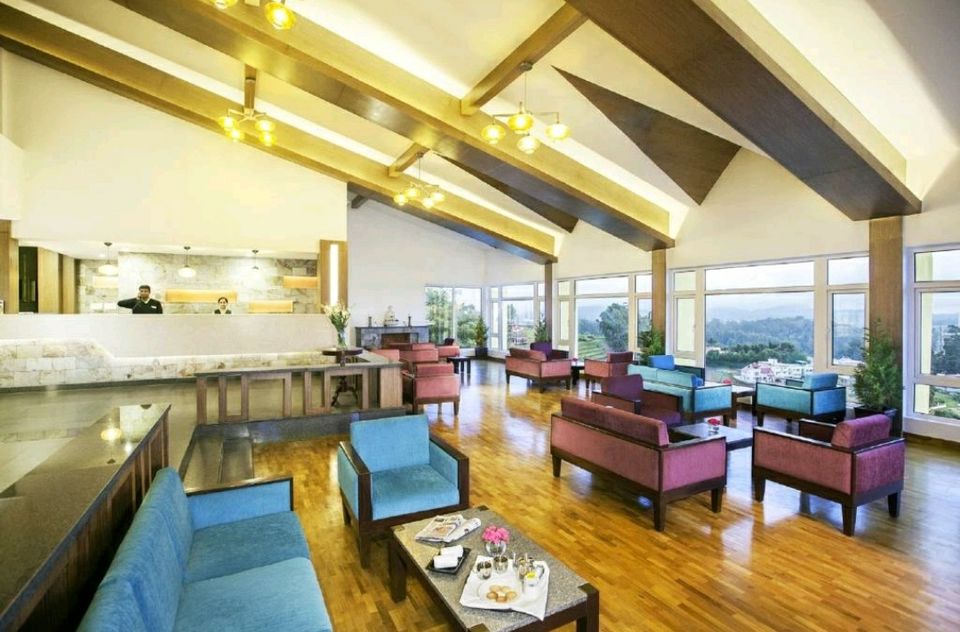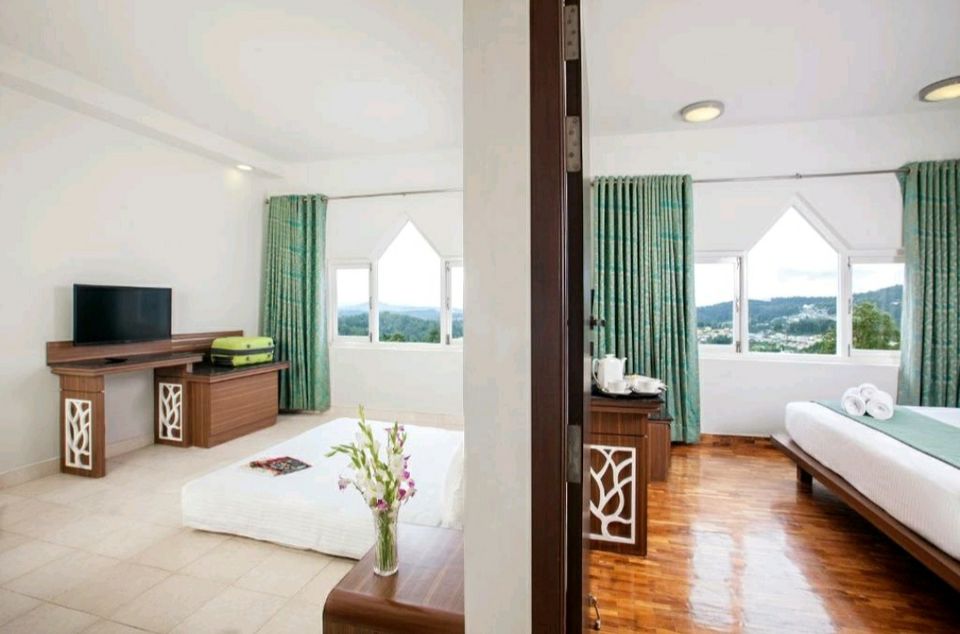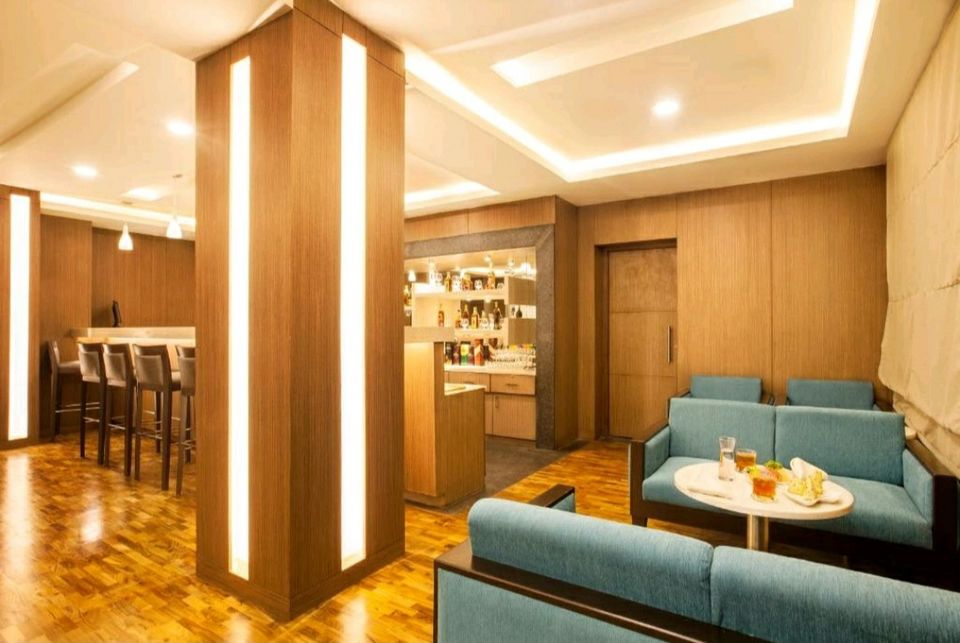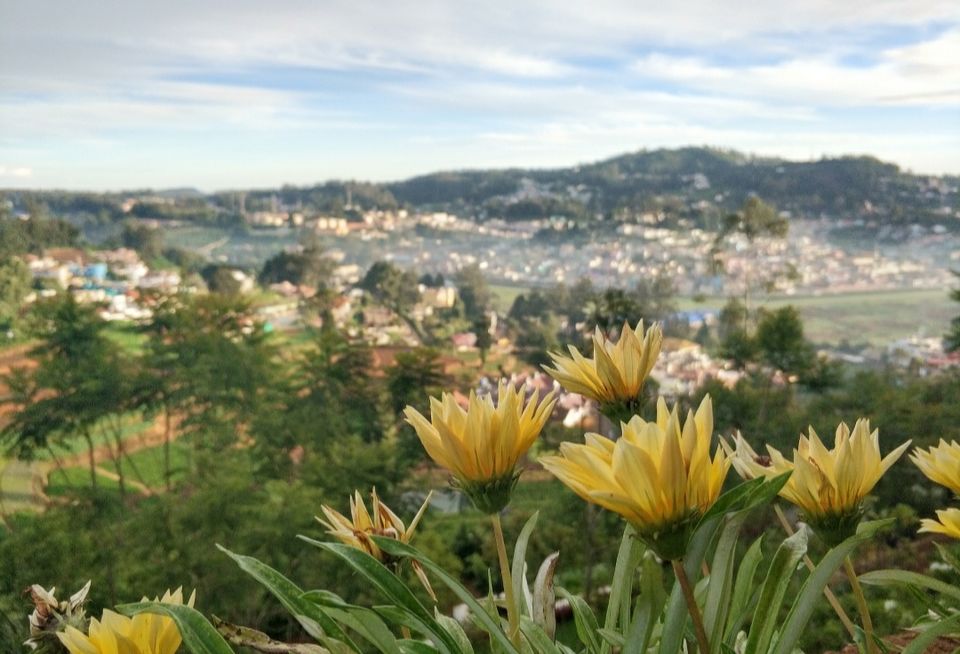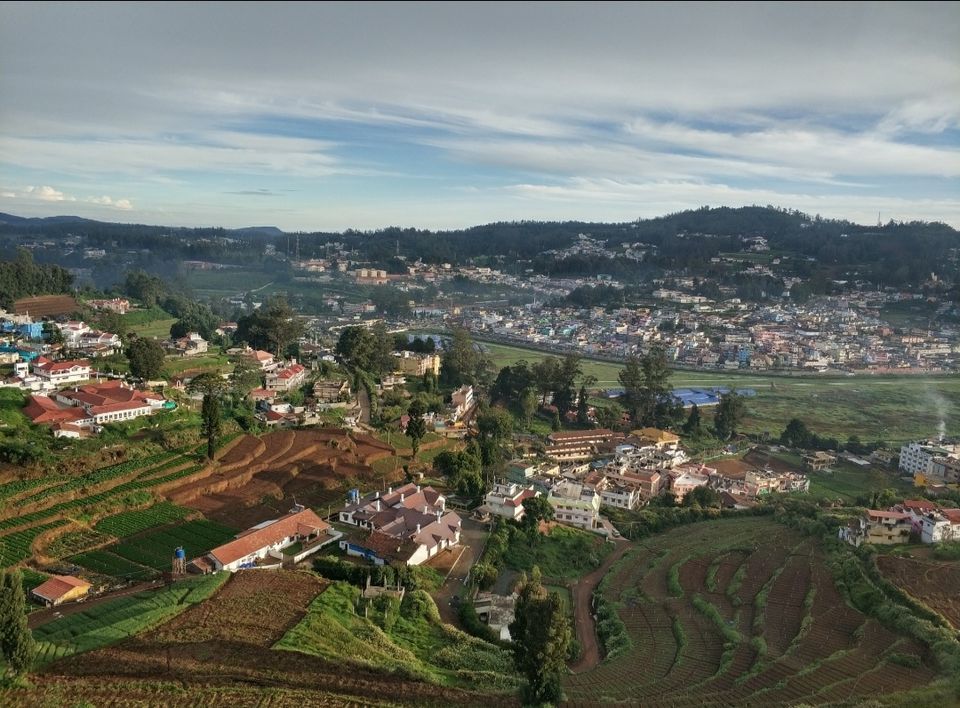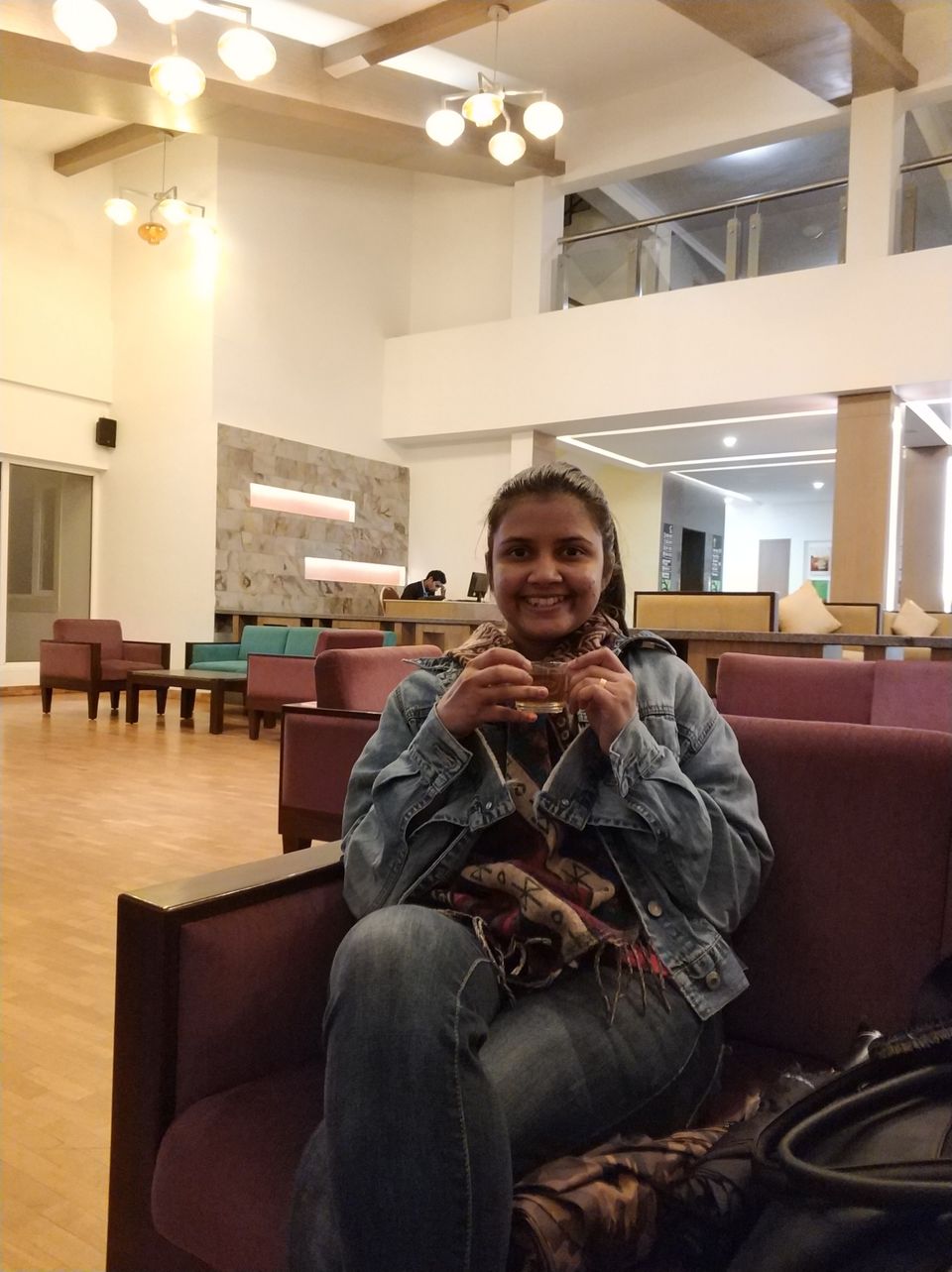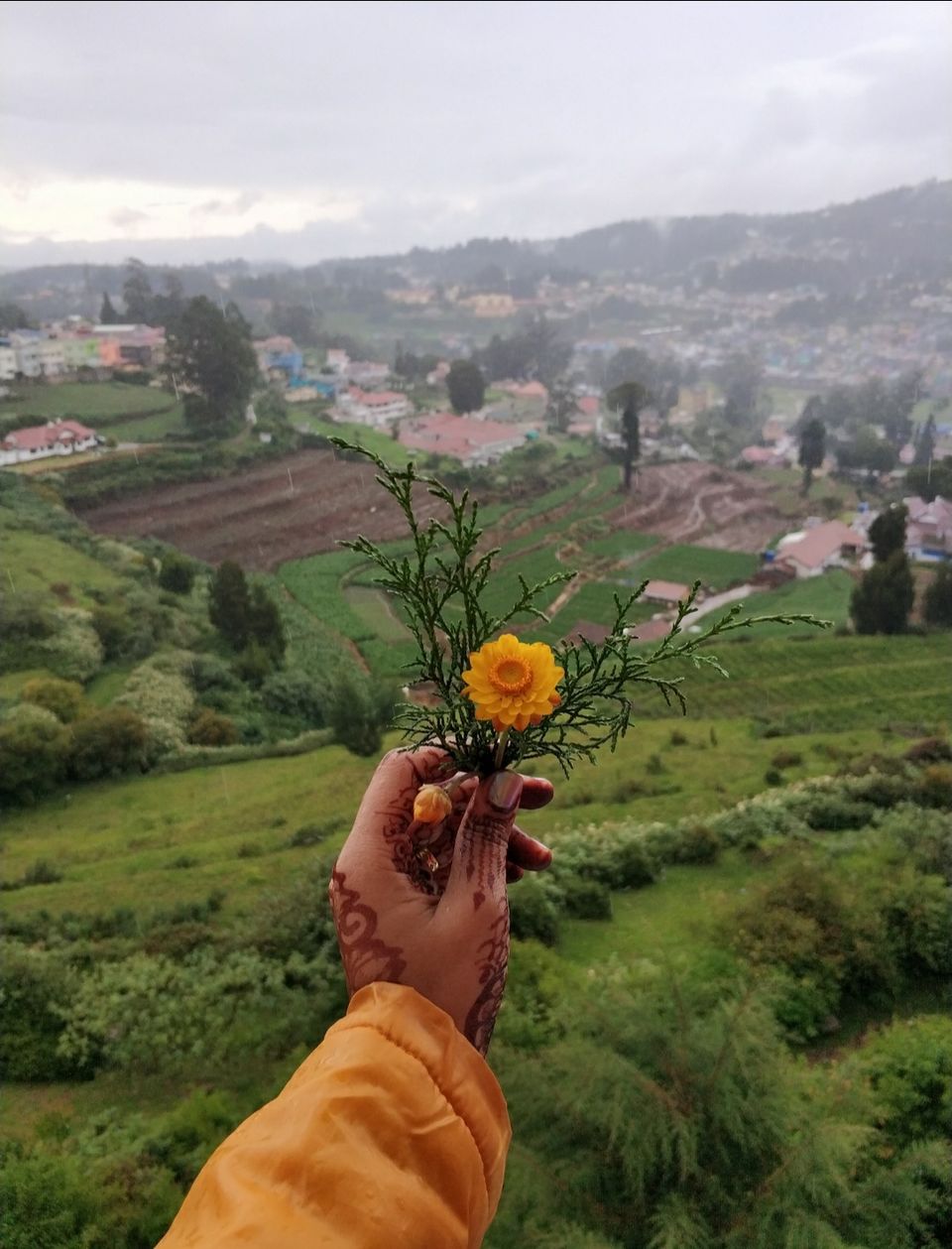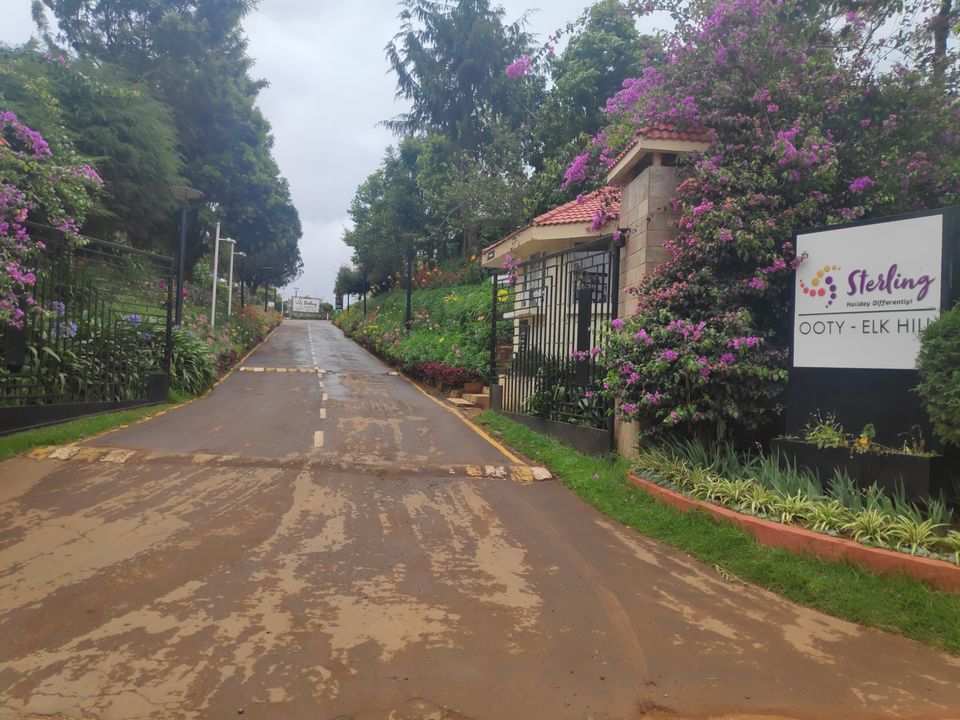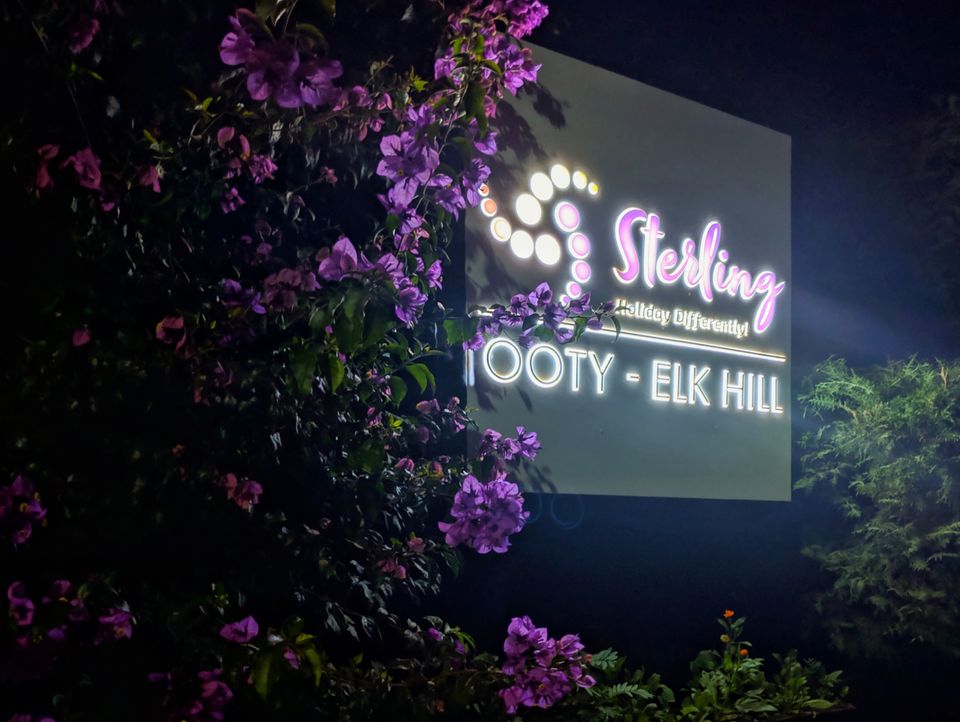 Fancy a staycation for your holiday in Ooty. Well here I am, to help you out. This is straight out of my personal experience at these properties I am going to mention. Since, I've an immense love for spaces, I do tend to get obsessed talking about but you can totally have faith and definitely won't regret.
So here we go!
Note : Some images have been picked by the property website.
While working on an assignment, I happened to pass by this beautiful property which seemed so welcome. I was so attracted to its simple yet homely architecture. It was surrounded by a really big garden with a secluded kids play area. There is a lovely seating area in the garden. They've very recently opened the guest house to people. I was so excited to know this property is 130years old. This is a colonial property refurbished by a British couple.
The vibe of this place is very rustic with elegant and vintage interiors decked with fresh colourful flowers. There is a vintage piano too which you can play, just need to ask for keys at the reception.
They've 6 rooms in total. Honeymoon & Garden suite is very spacious and big with a cozy fireplace. Kitchen space has some lovely crockery to fall for.
Family & Blue room is a good option to accomodate a group of 3-4 people. Interiors of every room is done perfect and appreciate the various colour palettes.
Very neat and clean space. Staff is very welcoming and soft spoken. This place is Approx 1km from Ooty Bus stand.
Tariff is approx ₹4000/night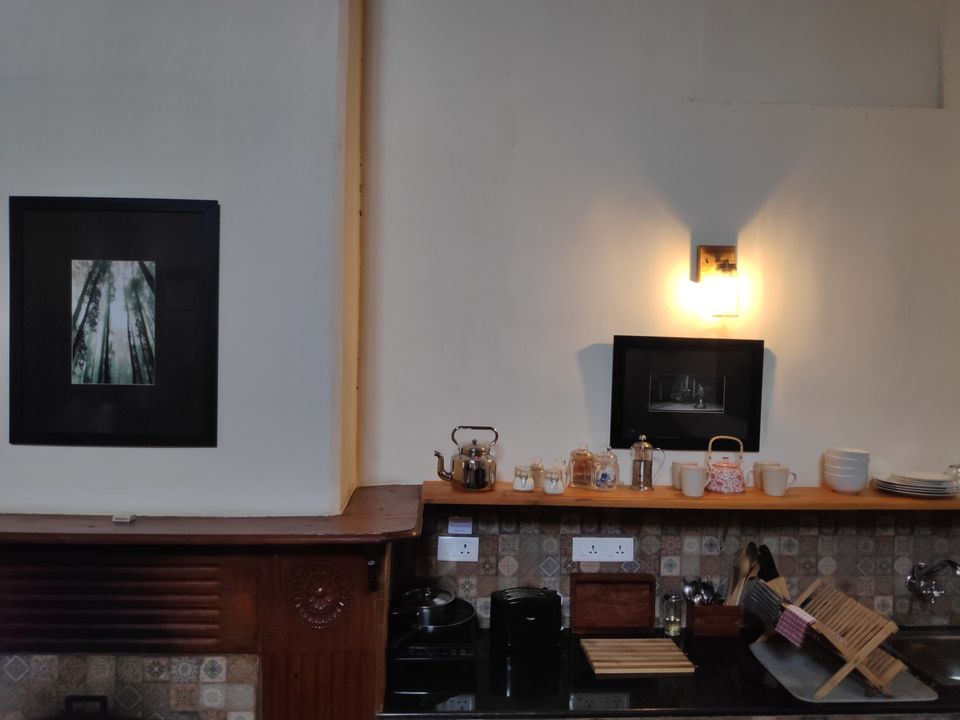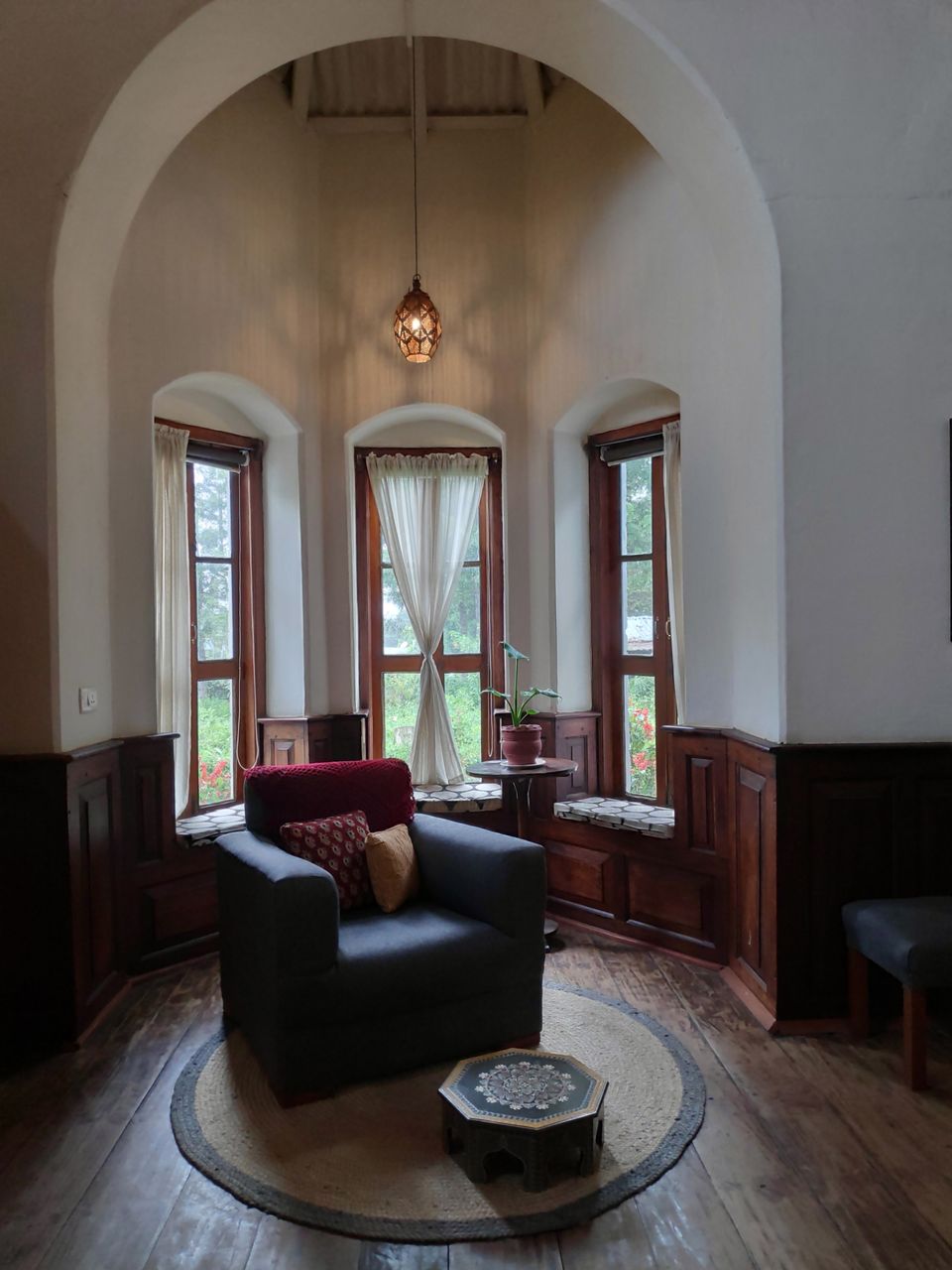 Looking for a cozy and warm stay in Ooty winter nestled away from the hustle-bustle of the town? The Tamarilo is where you need to book right away. It's a small and sweet space covered with lush green plants and beautiful Nilgiri flowers. Interiors are not very fancy but subtle and clean. They don't have a restaurant but a small kitchen from where you may order for room service. Manju is a nice young chap who not only hosts you but is also a great help in guiding and planning your Ooty tour.
The Tamarilo is named after a juicy fruit. They've a big Tamarilo tree just at the entrance. Bonfire is there everyday where you'll be accompanied by some local jungle cats. Imagine waking up to a beautiful sunrise sky, just right in front of you. Book the room with balcony and you'll Cherish your stay! Since it overlooks the valley, it's sold out most of the time so yeah it's difficult but nothing is impossible, right? The food they serve is mouth watering. Owner is also so welcoming and friendly.
One negative point, due to the weather many housefly and insects are common in the rooms so don't get mad and ask Manju, he'll help you out with it. Also a suggestion, it'll be great having your own vehicle since it is 3kms away from town and transport will be little problematic. Auto is always there, but it turns out to be really expensive.
Tariff is around ₹4000/night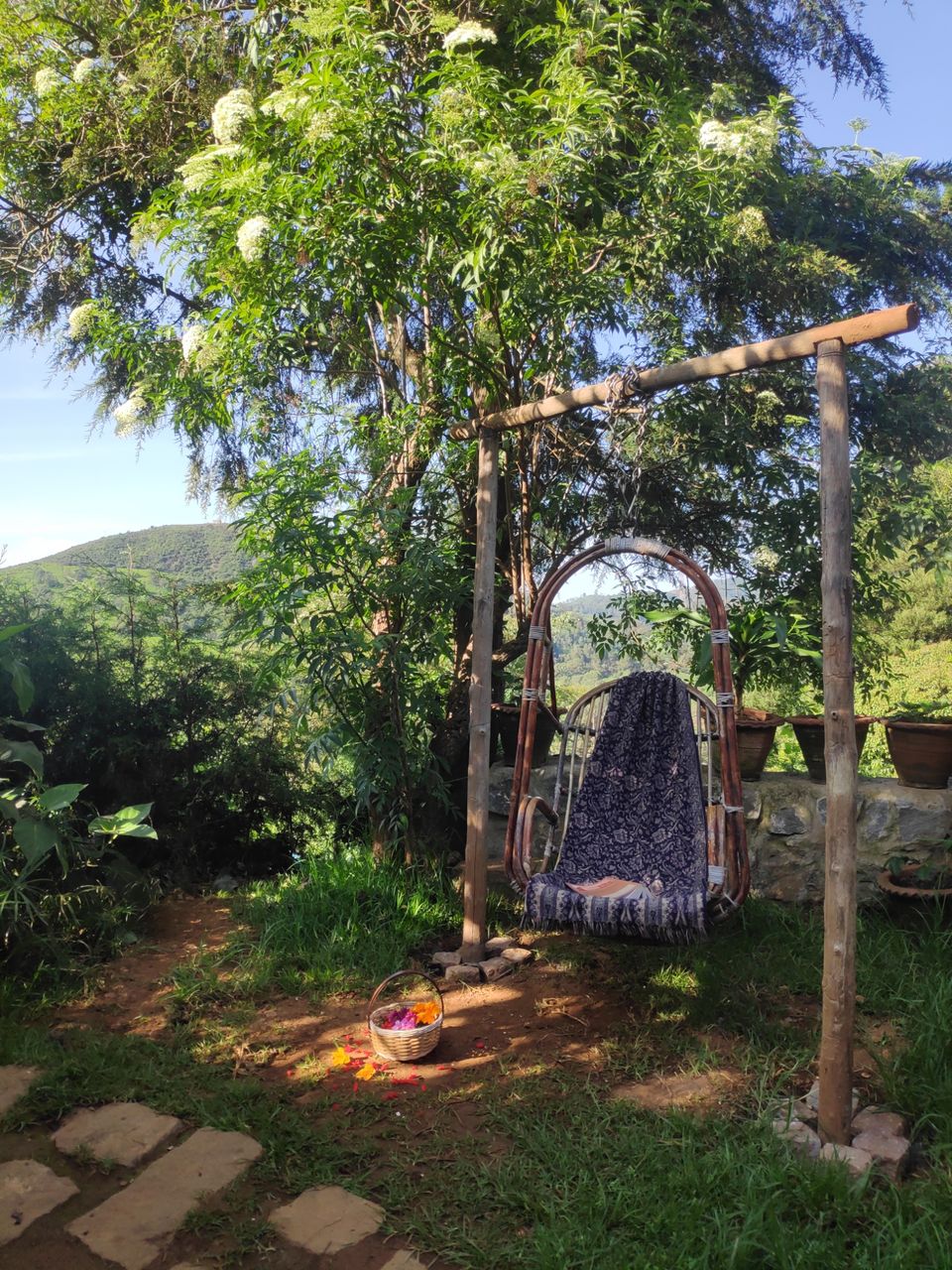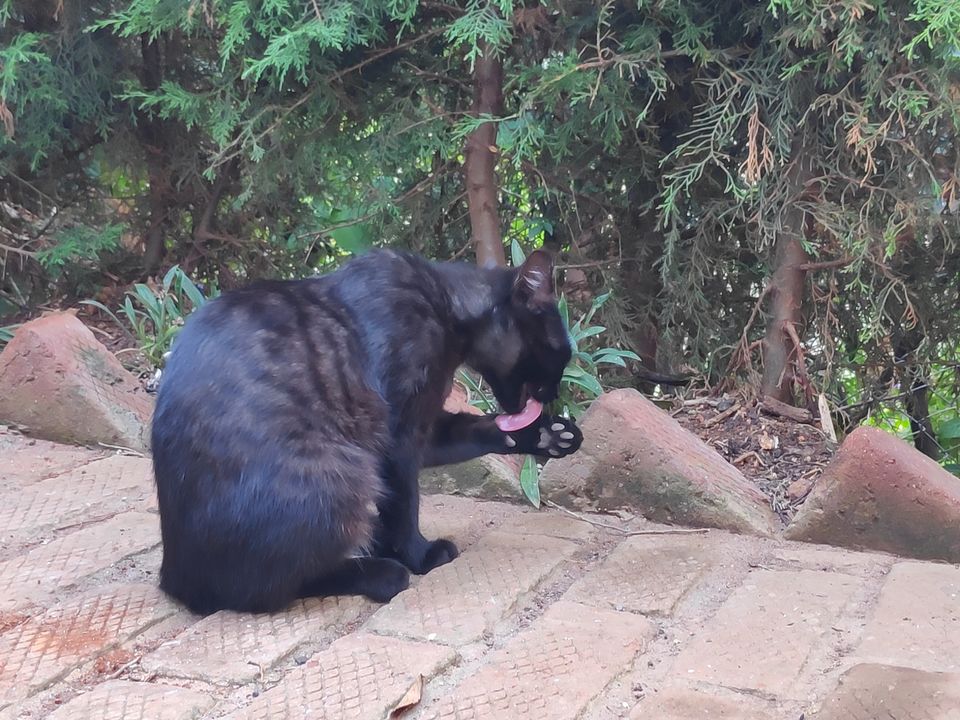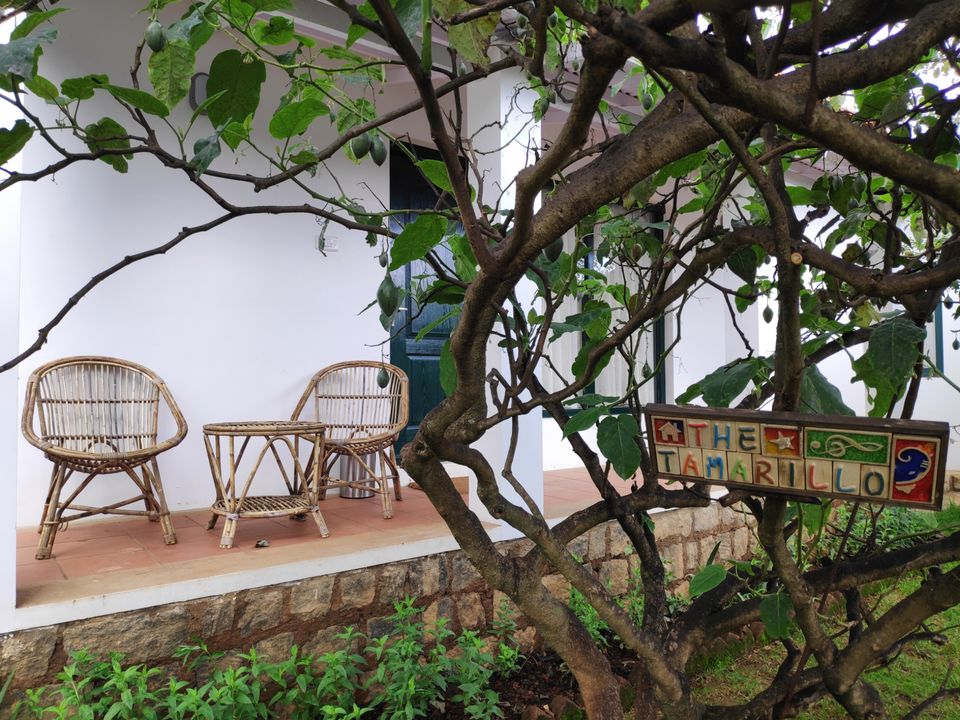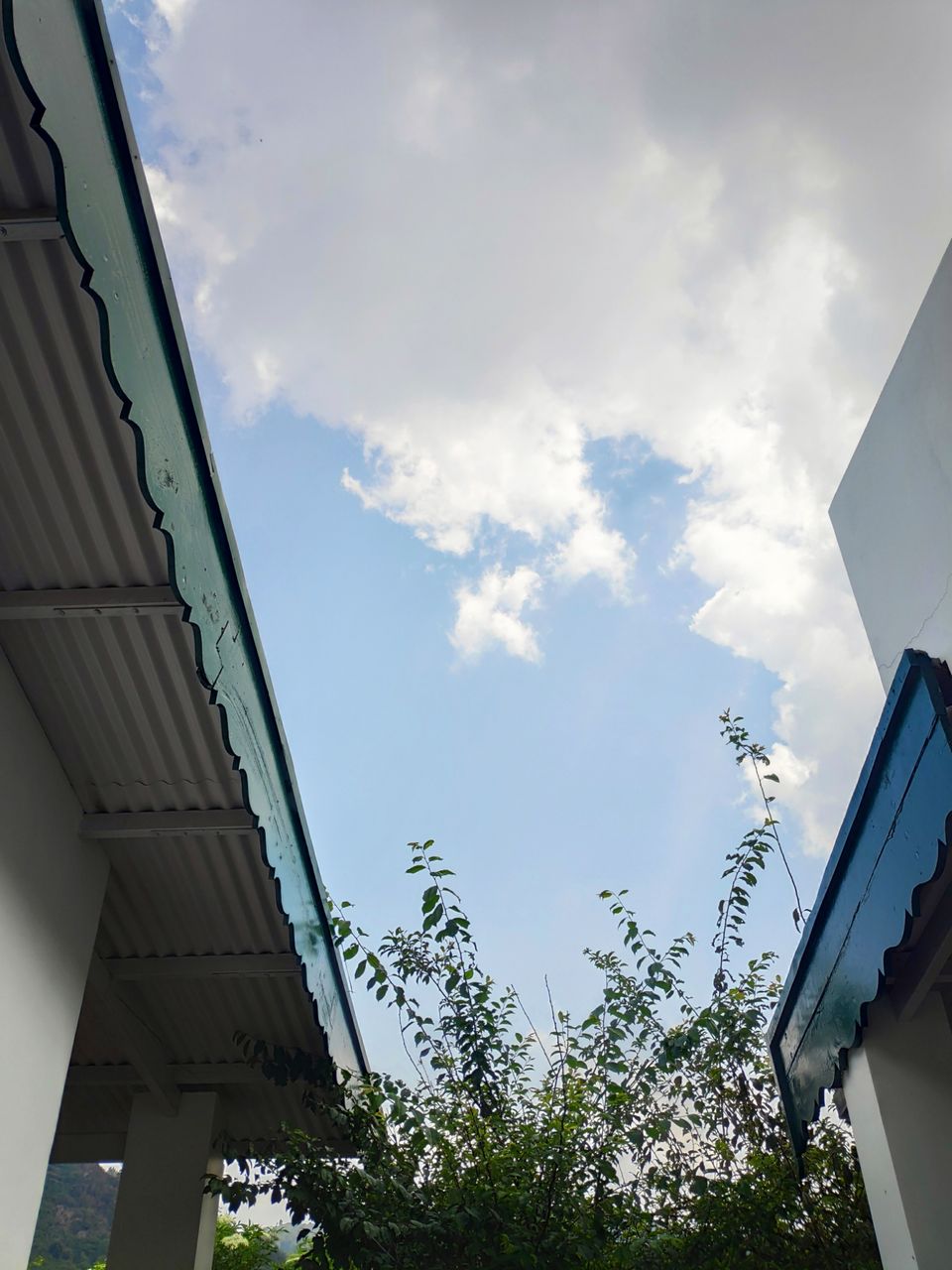 It does give the feels of being in a resort, but the interiors are rustic and well colour coordinated. Their wall decor with plates is beautiful. Restaurant serves different cuisines and is good. Continental is good since most if us opt for it. Also Rebecca and Kapil host you well. Ambience is cozy. Big garden which is beautifully done with beautiful and colourful Nilgiri flowers. The rooms here have separate seating area overlooking the garden.
Marshal is the property manager who's not only lively but very helpful.
I recently visited this property and spent a day here and this property is no way a regret. So wish to have stayed here longer.
Tariff is around ₹4200/night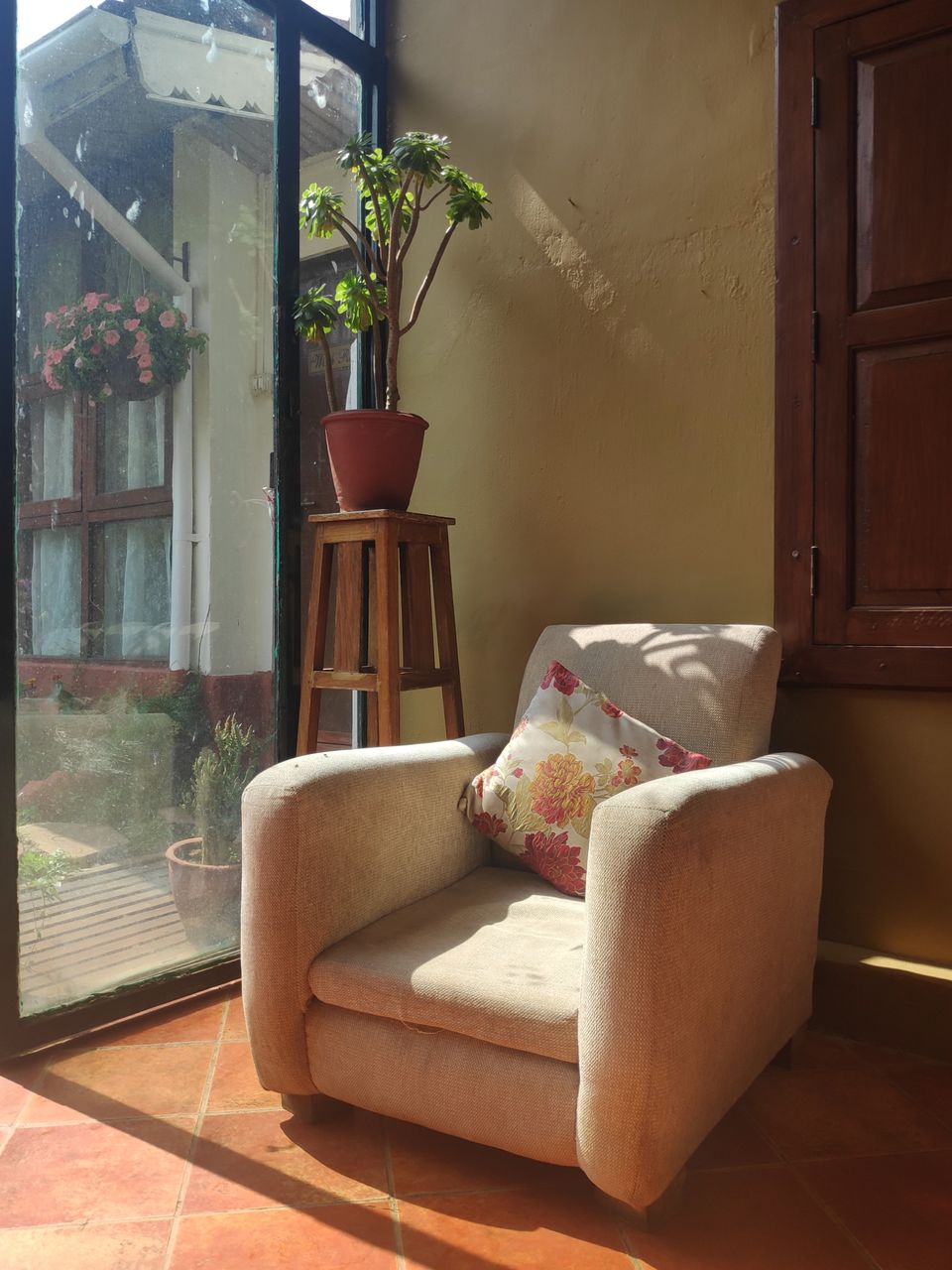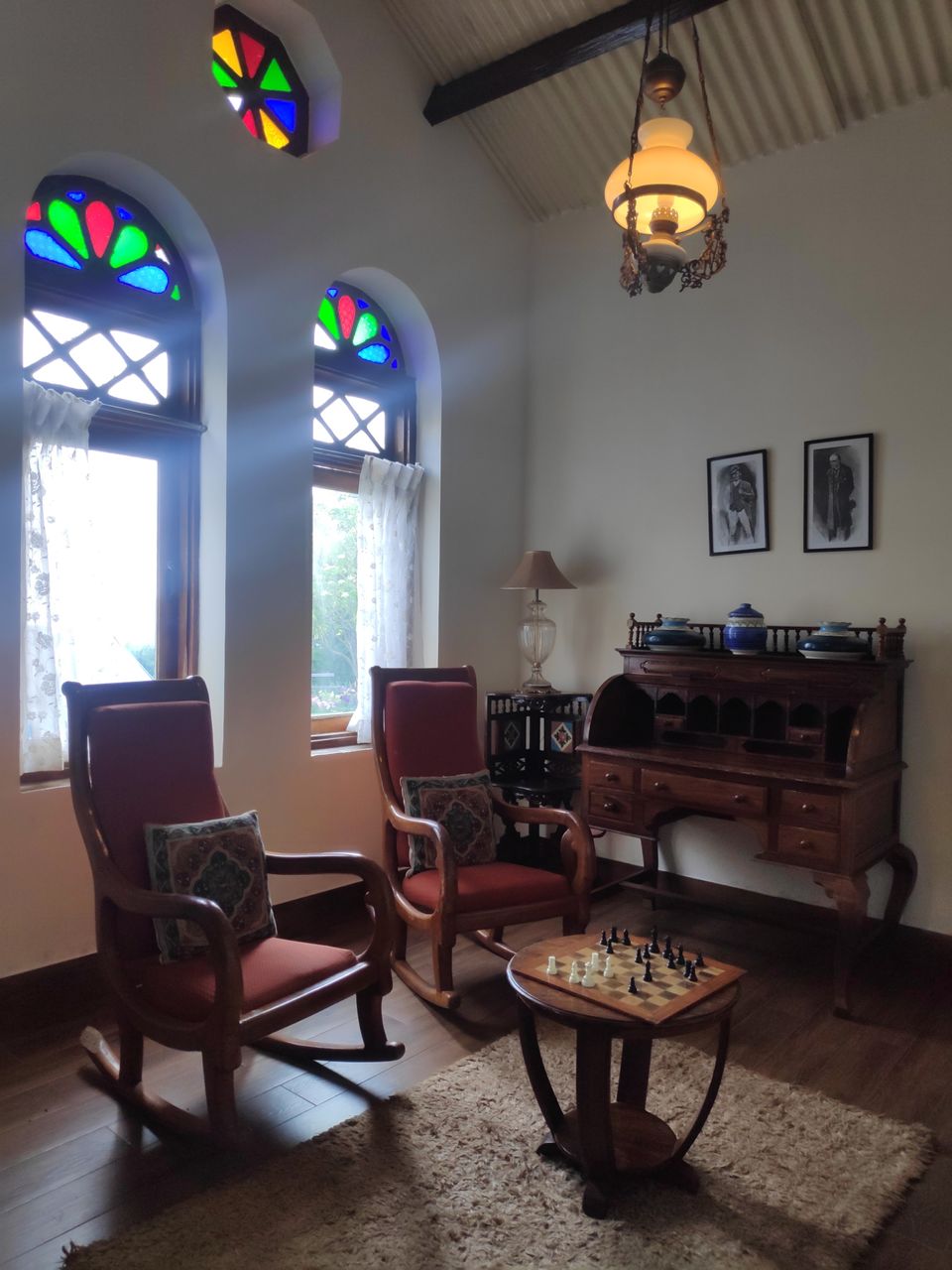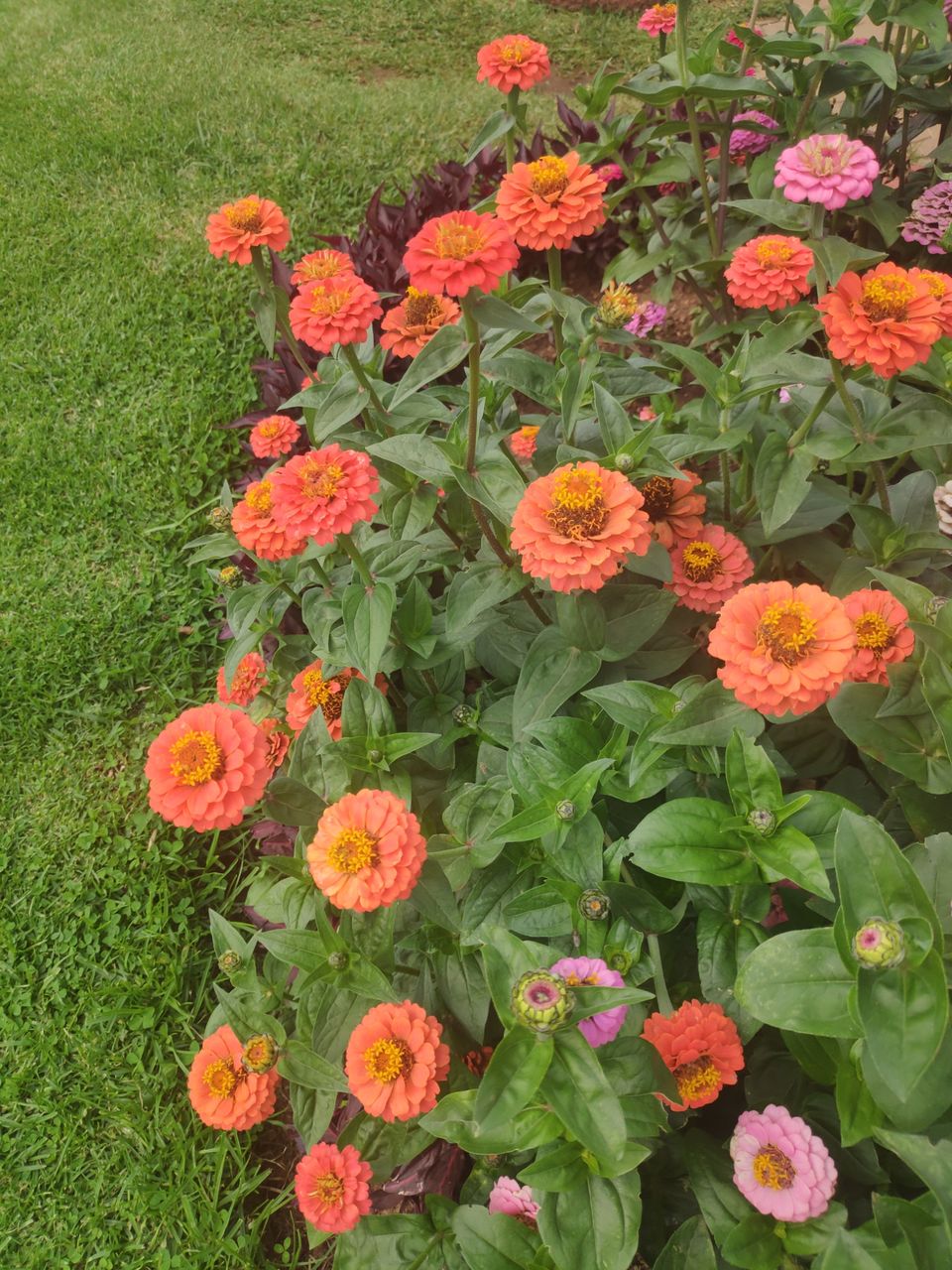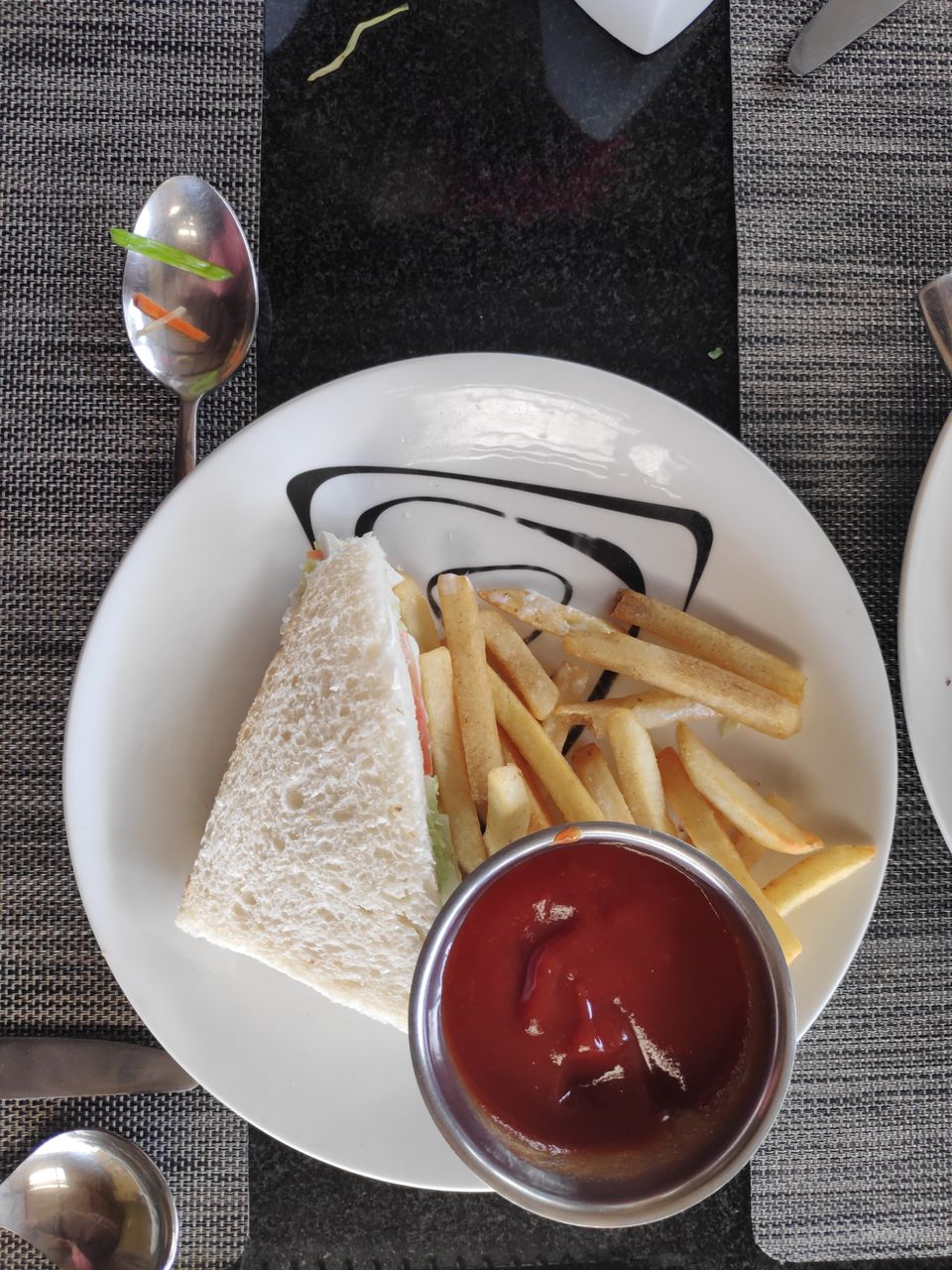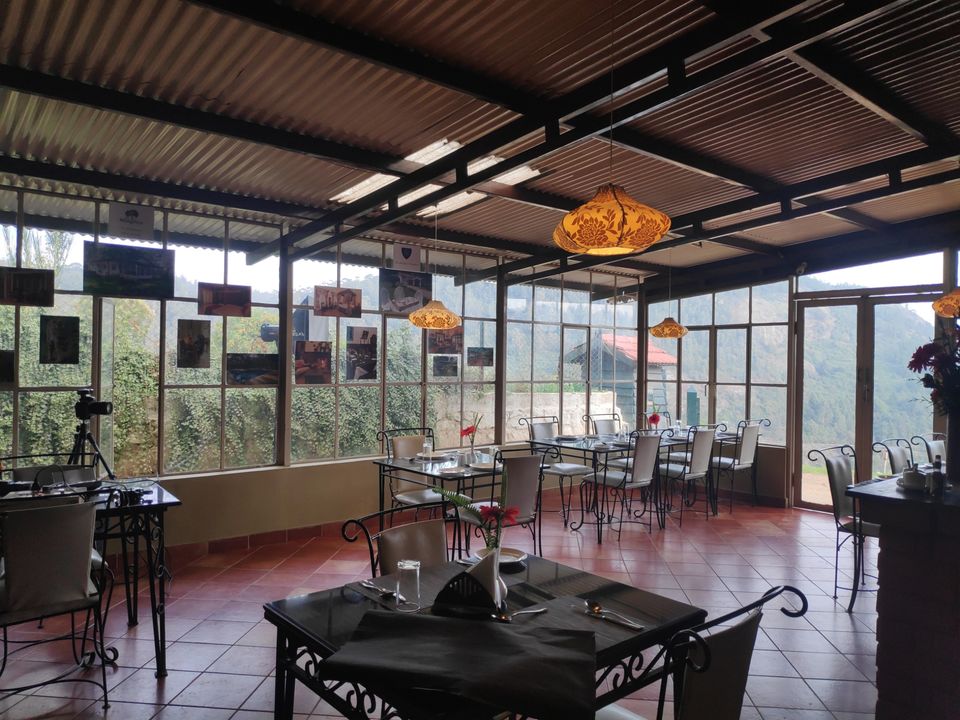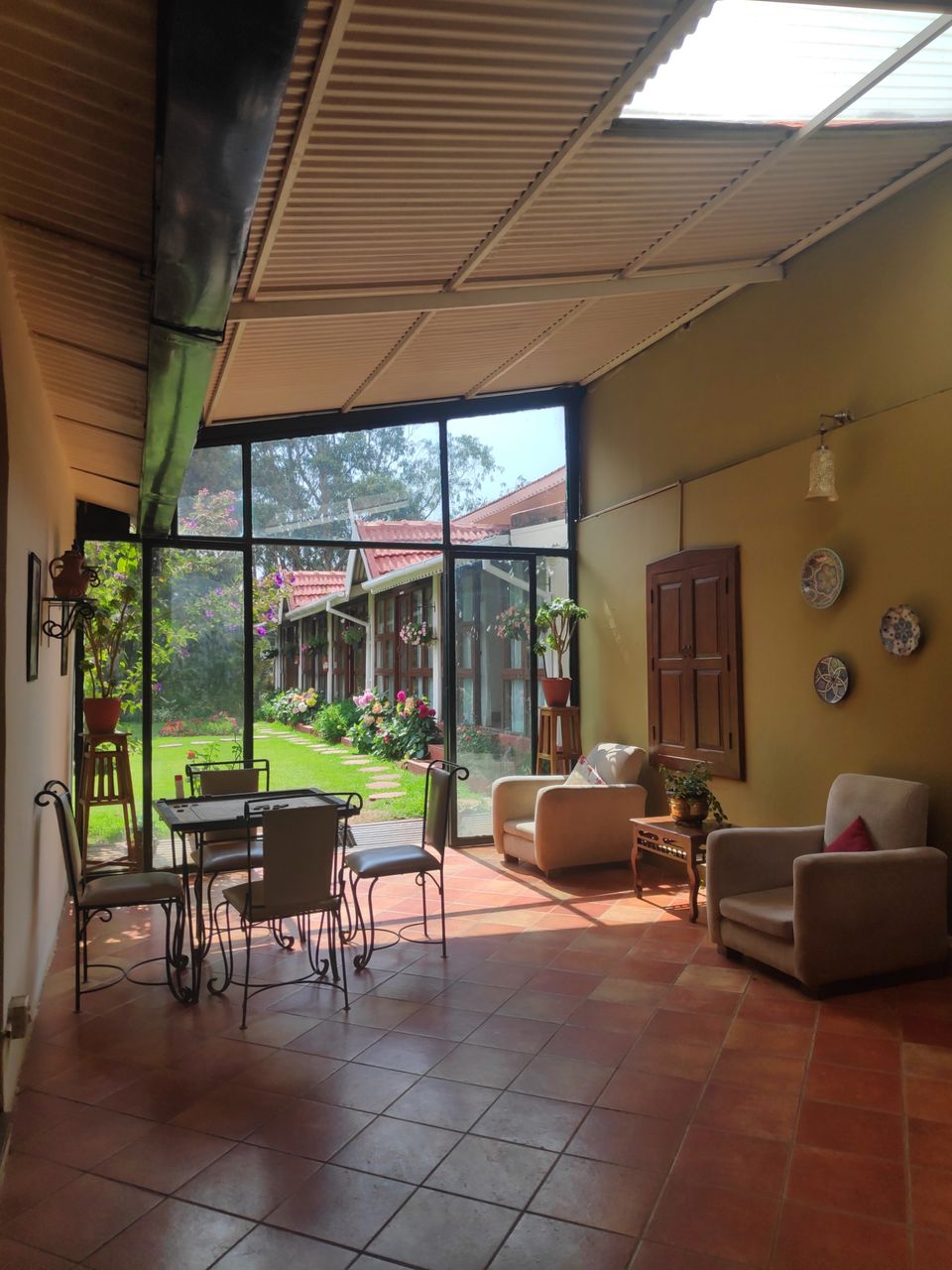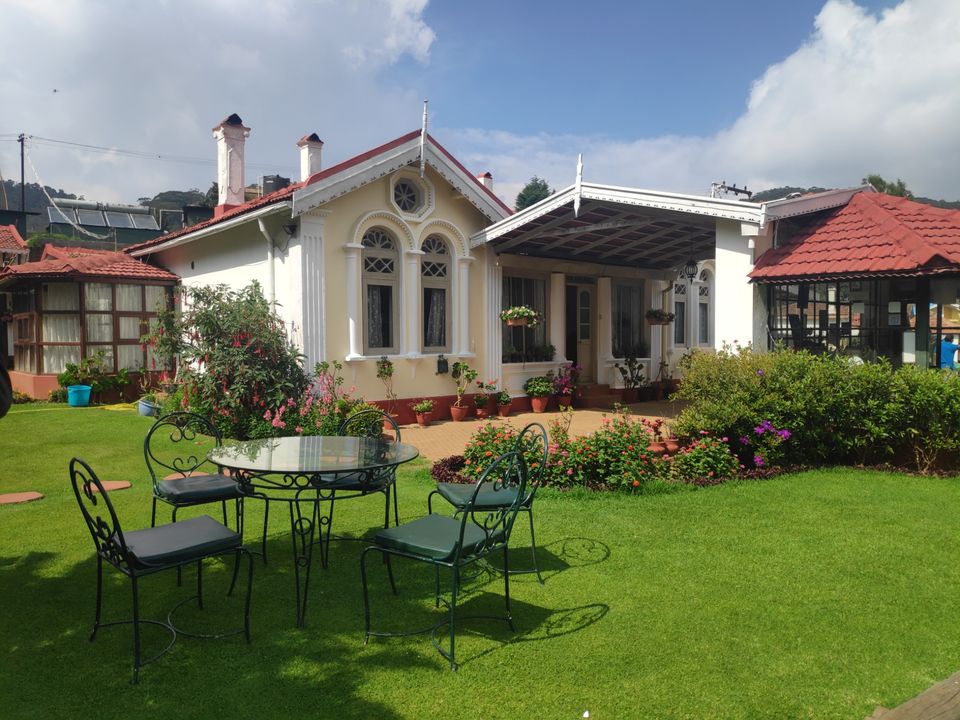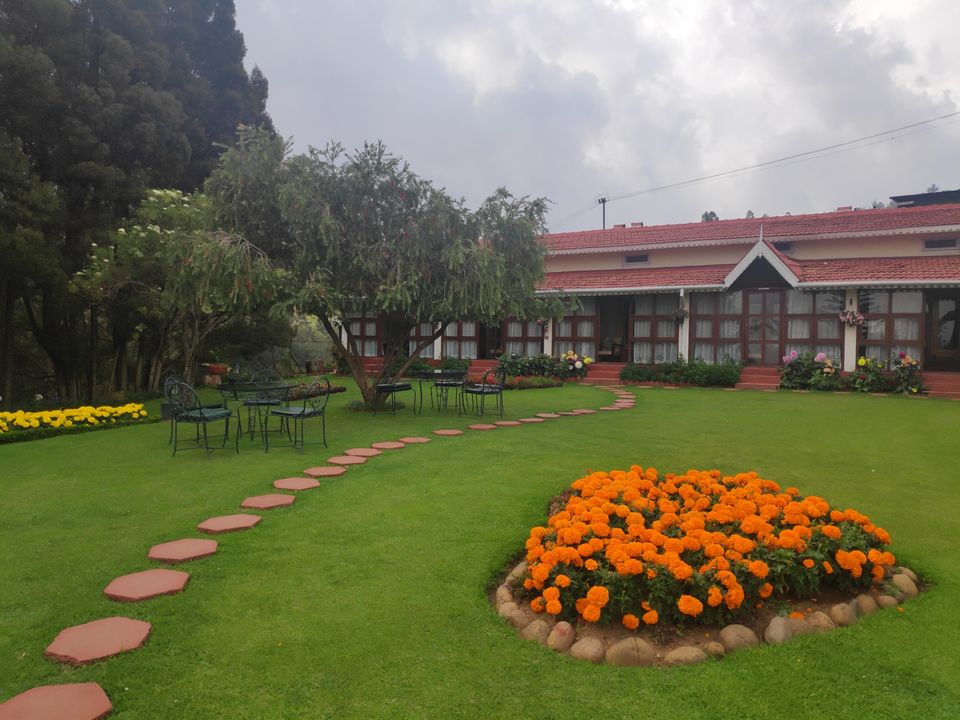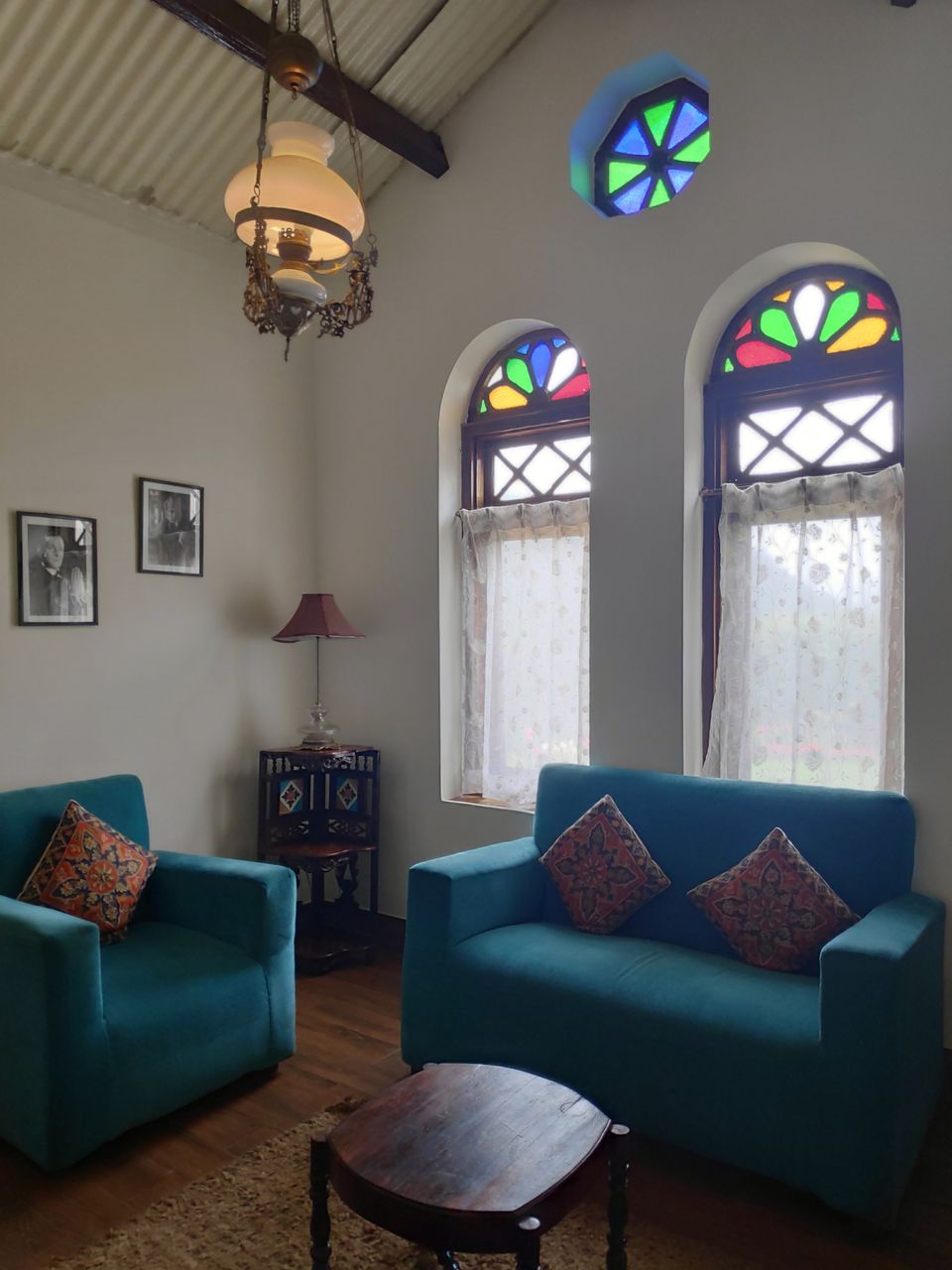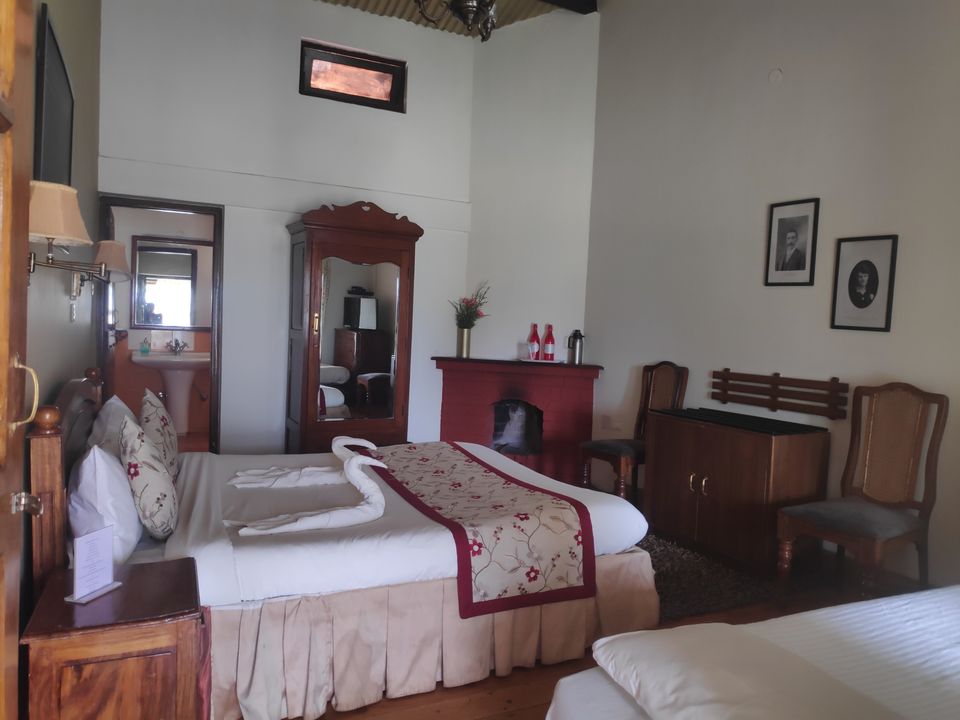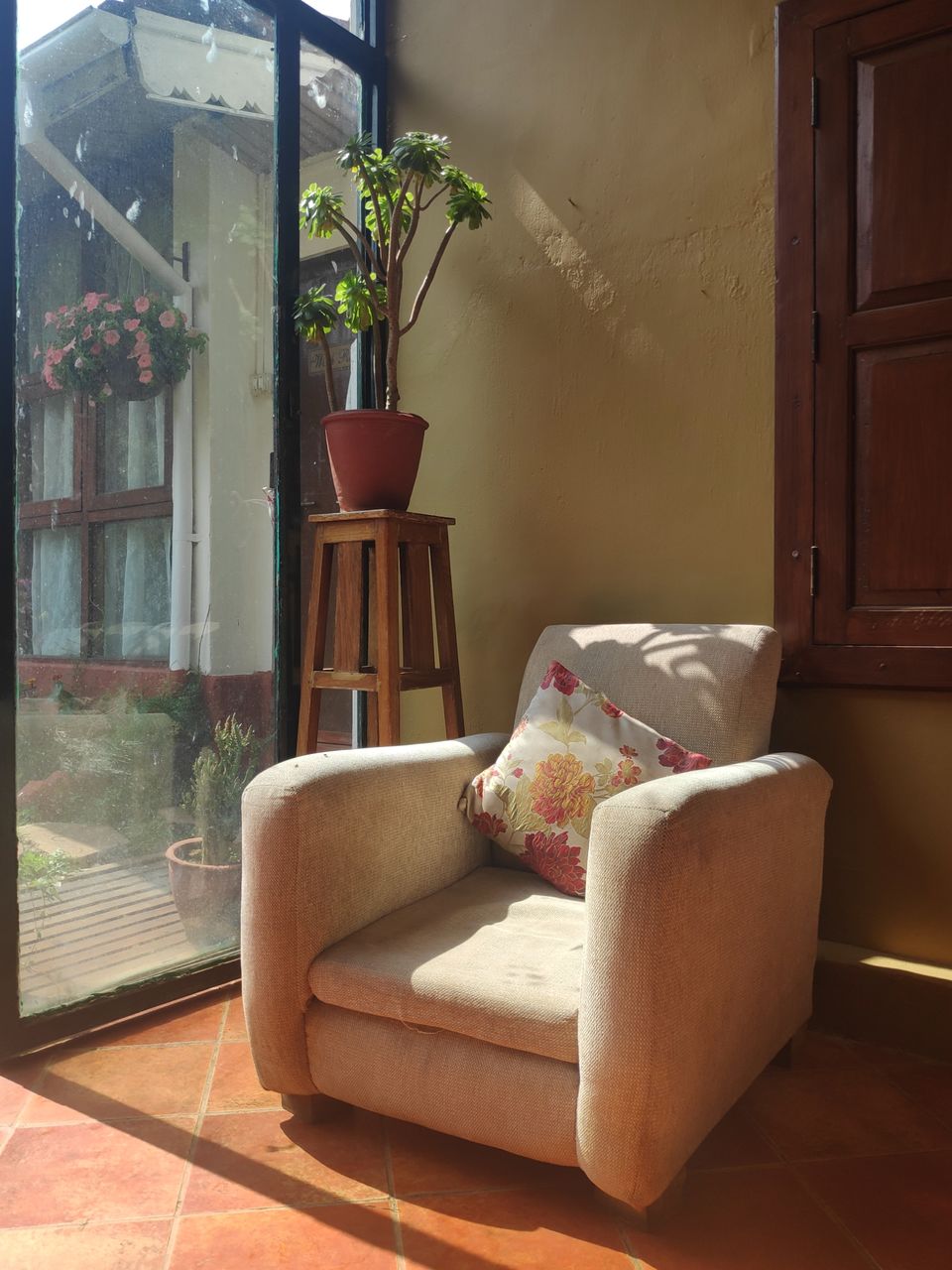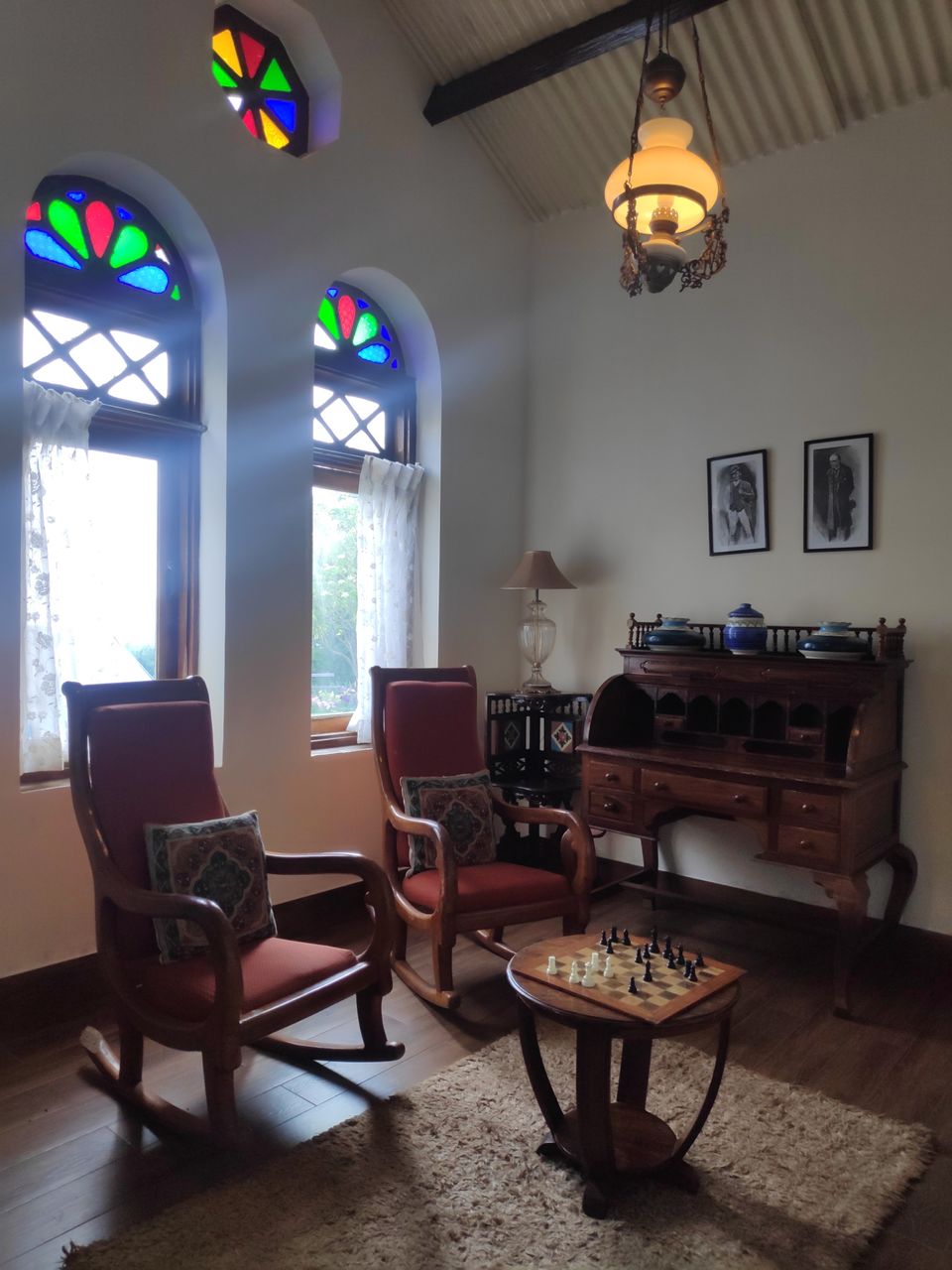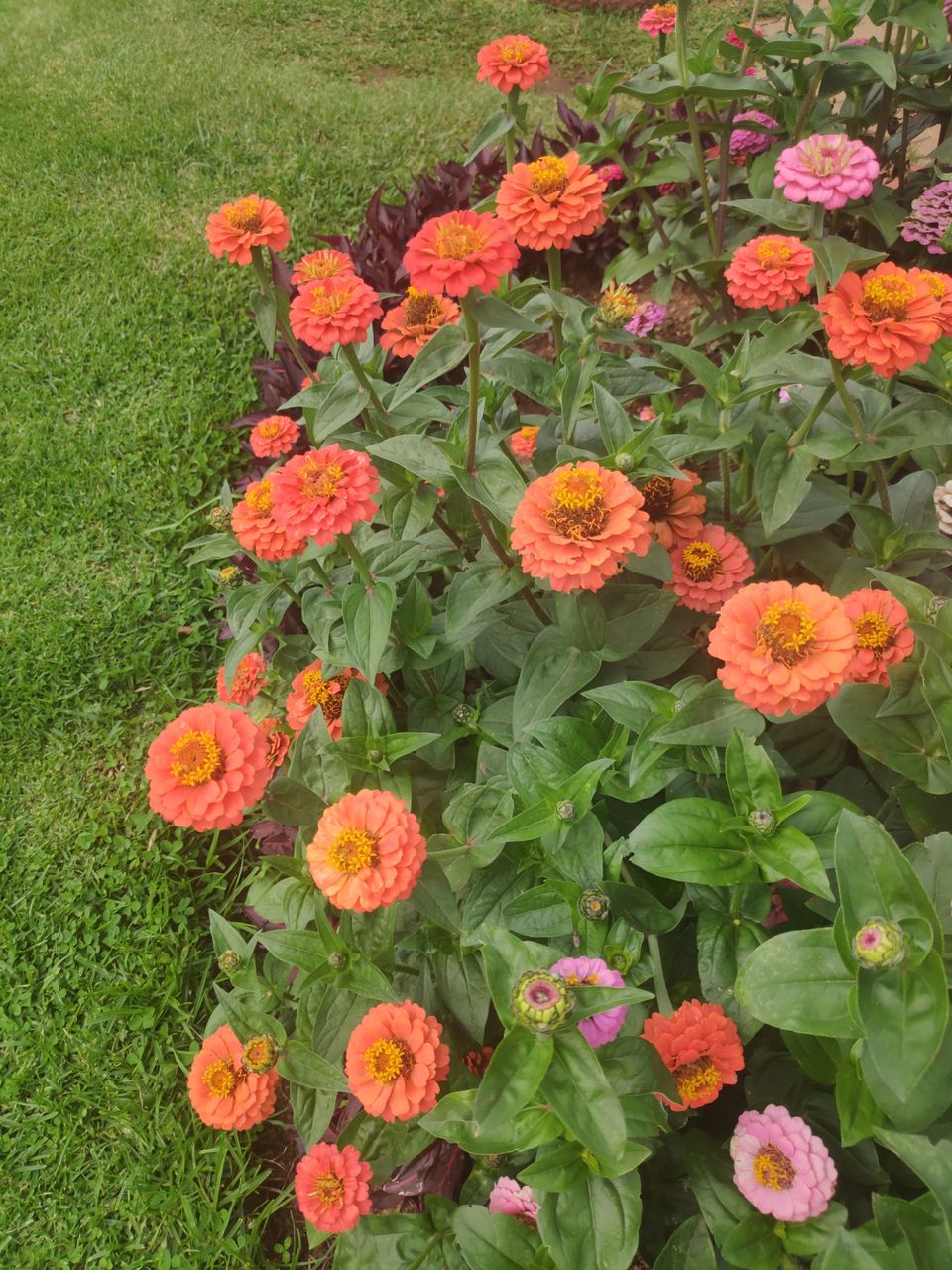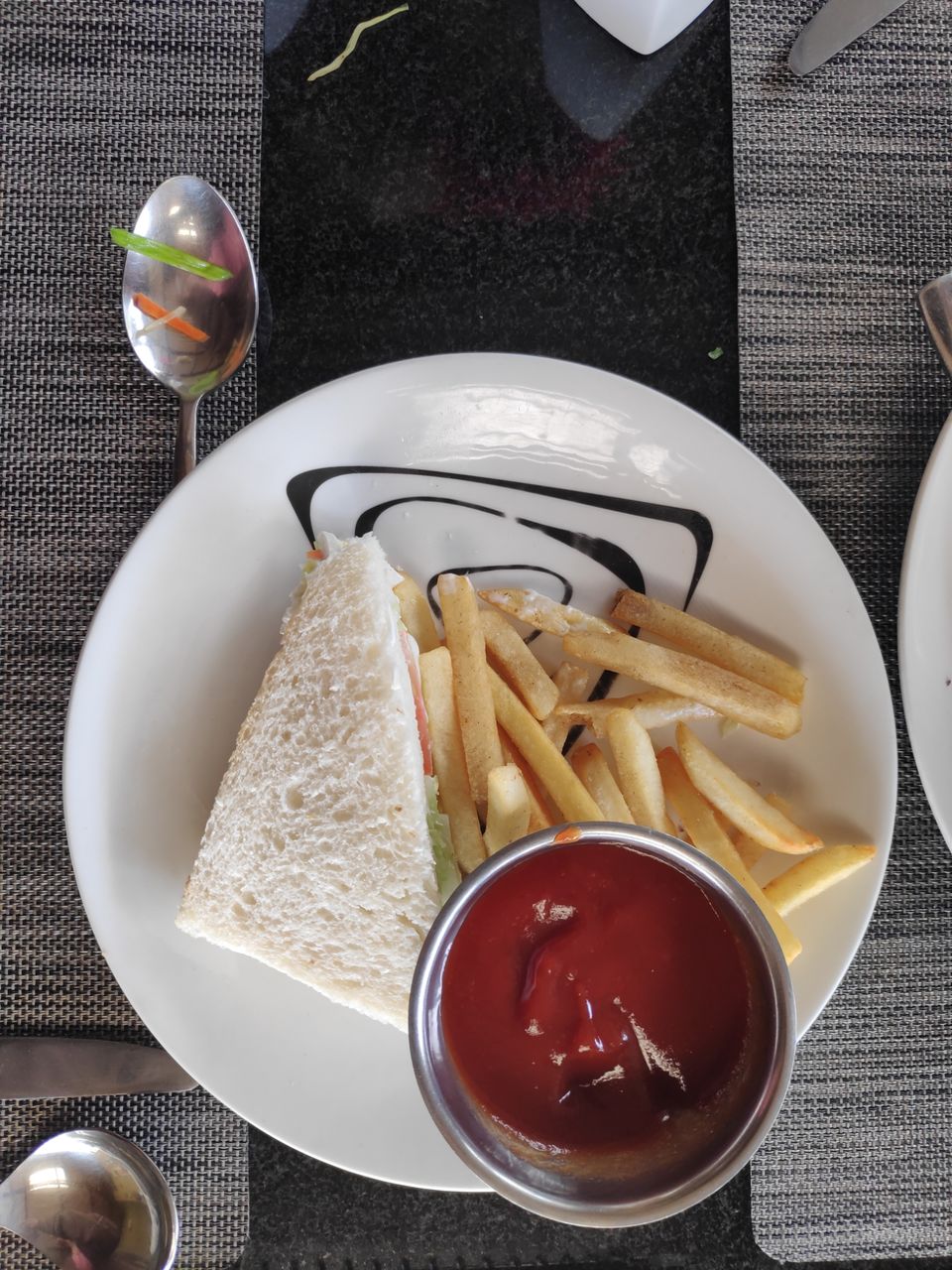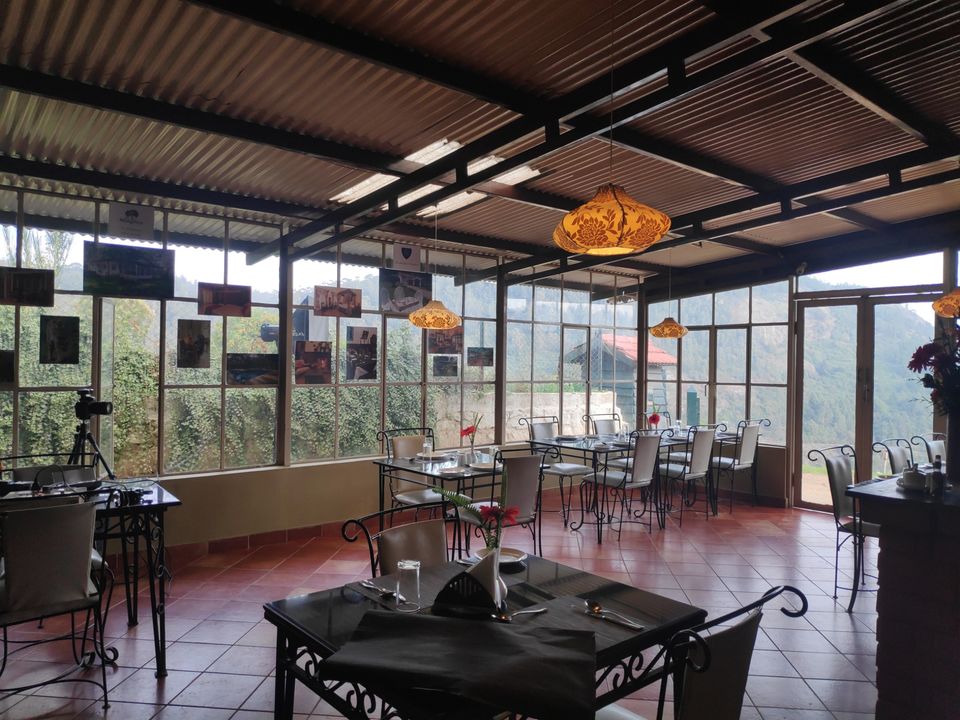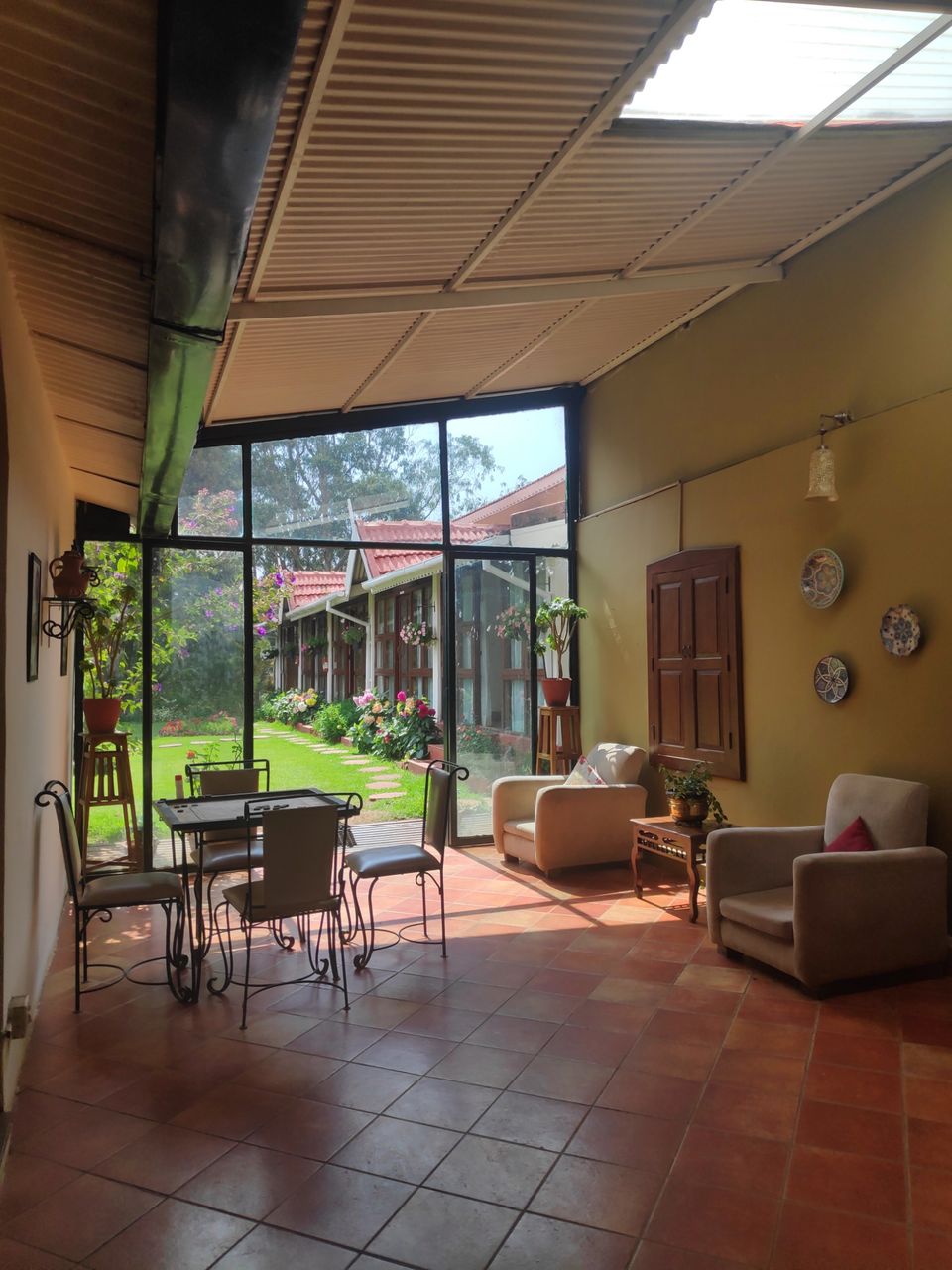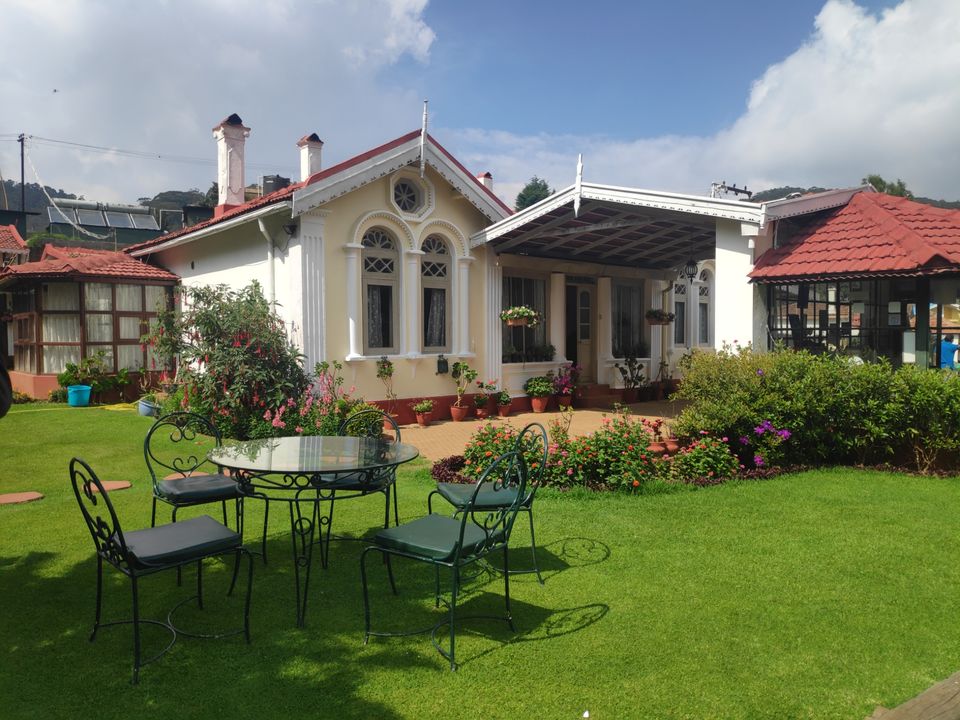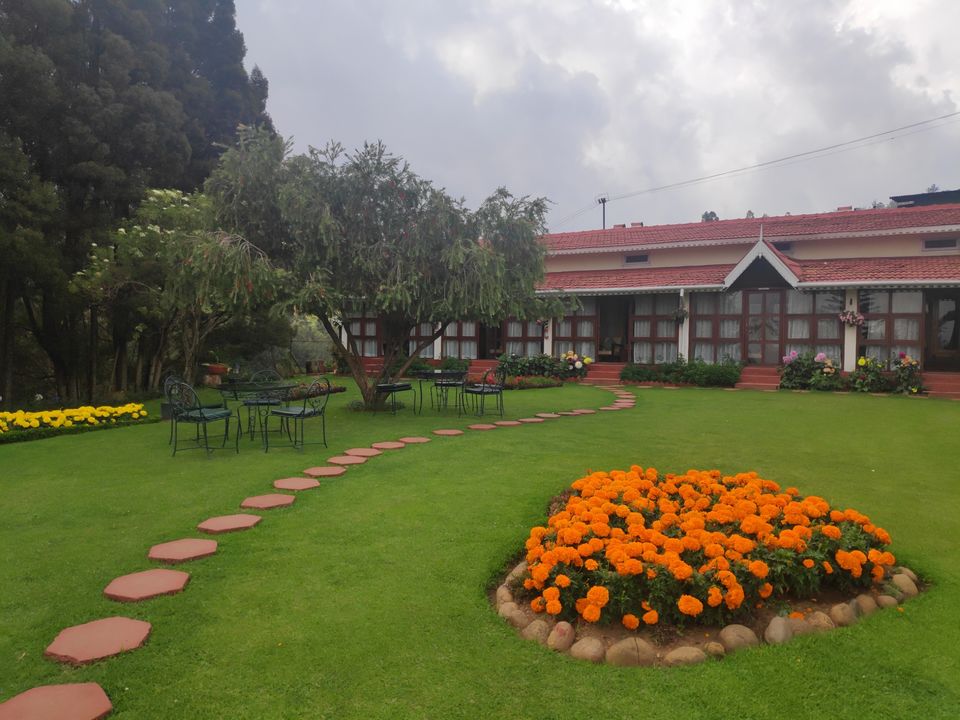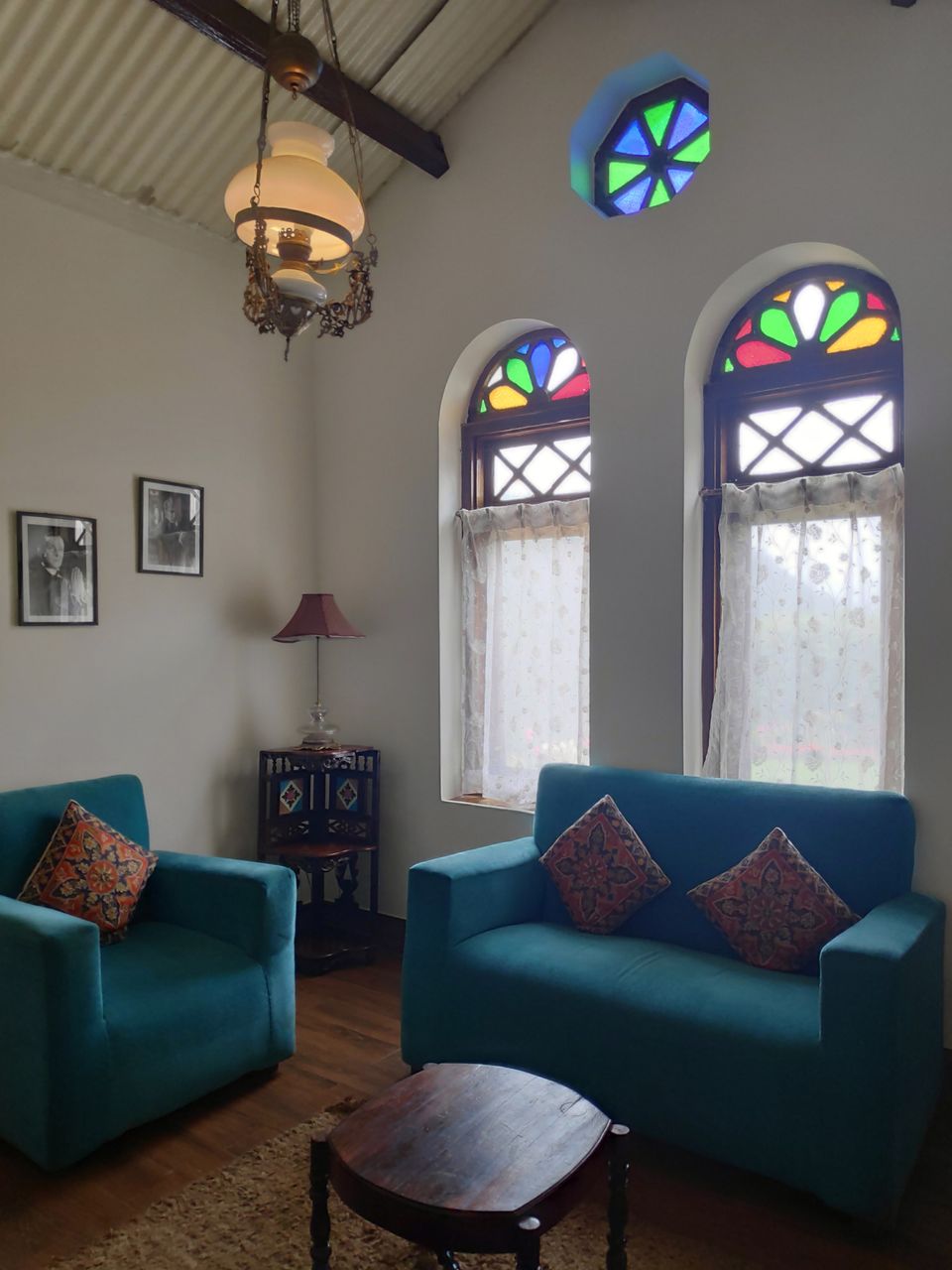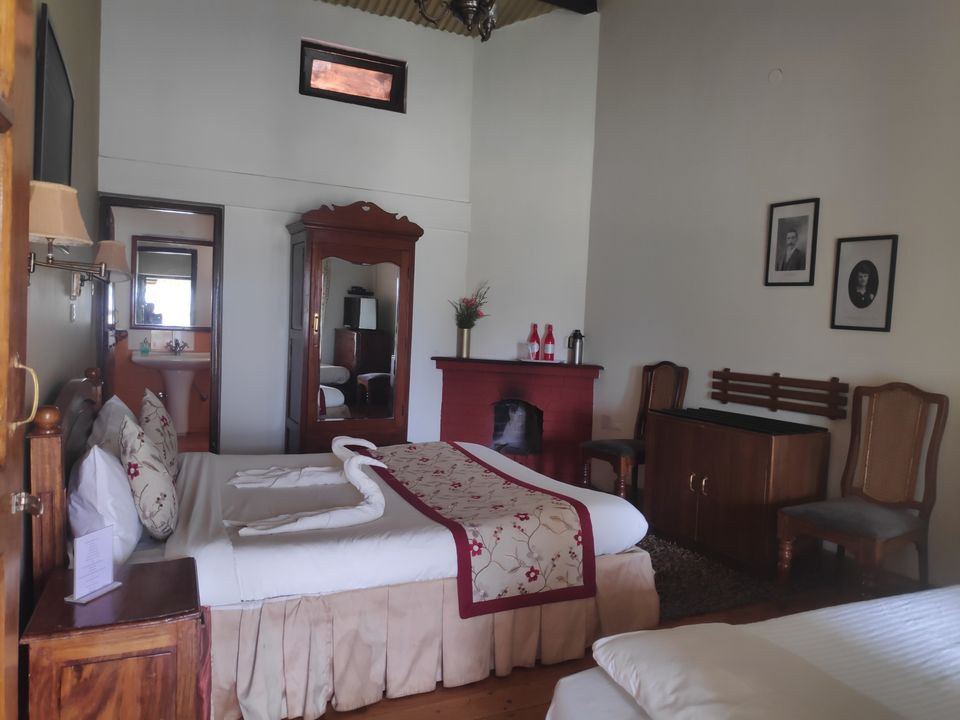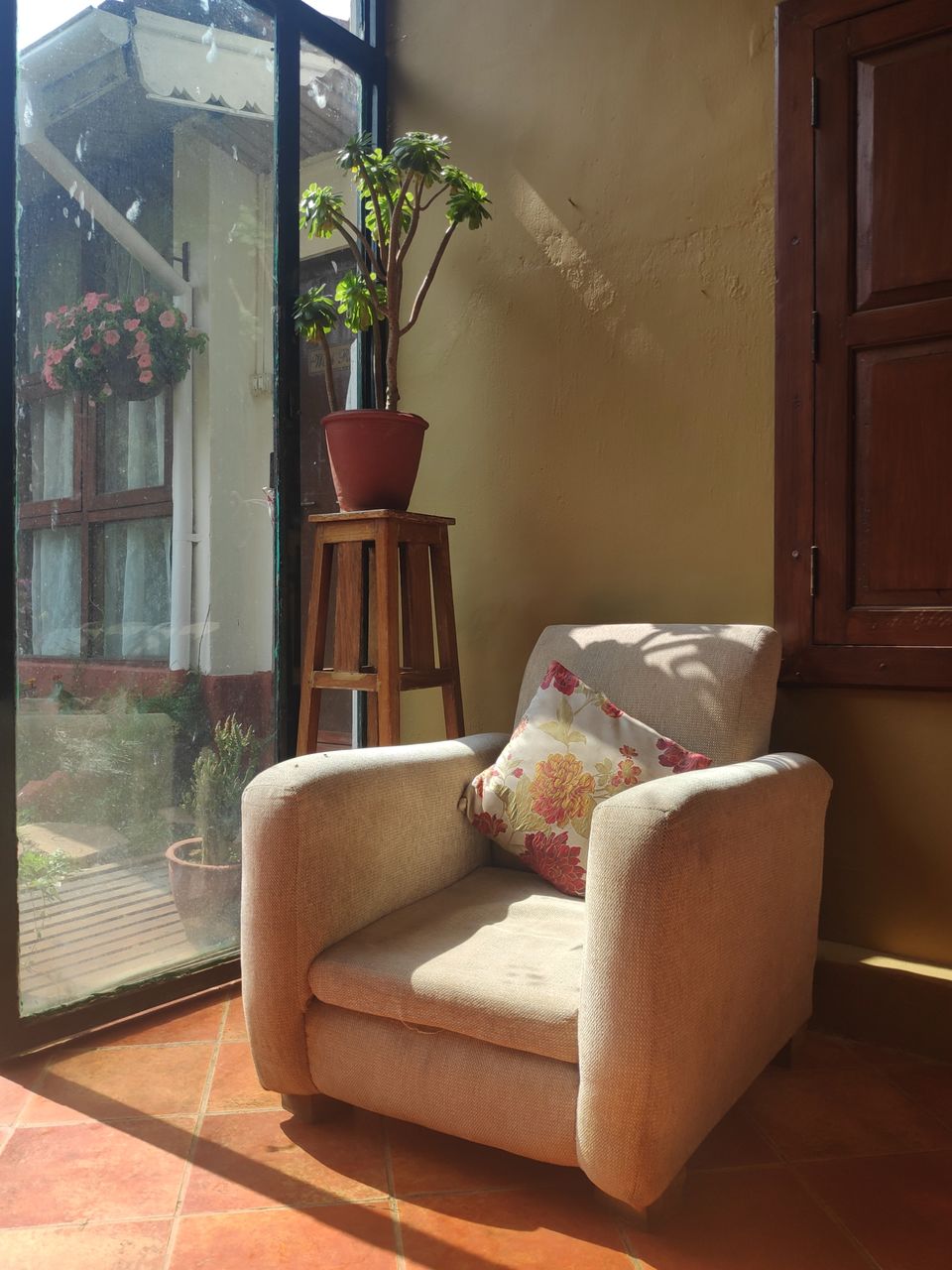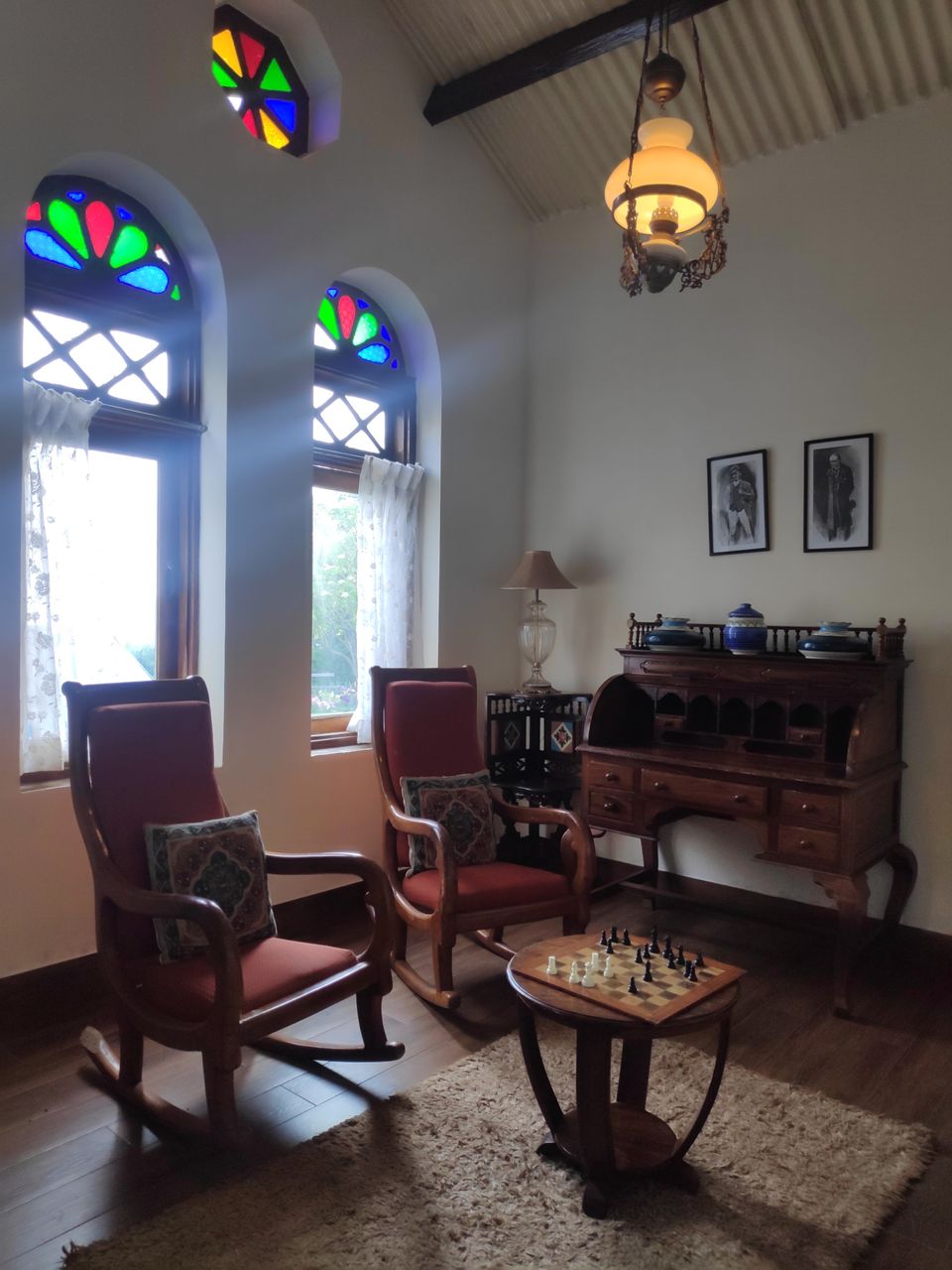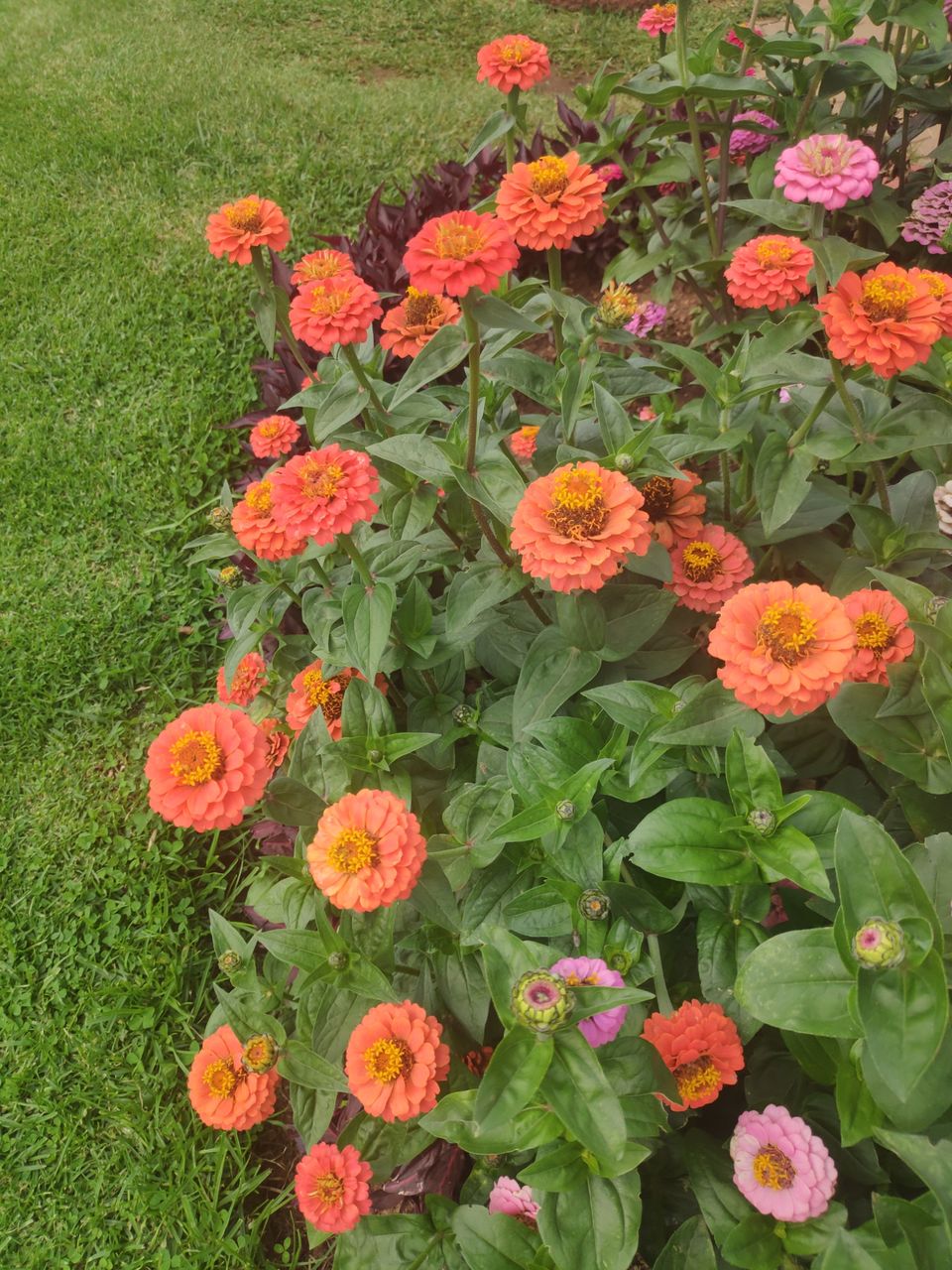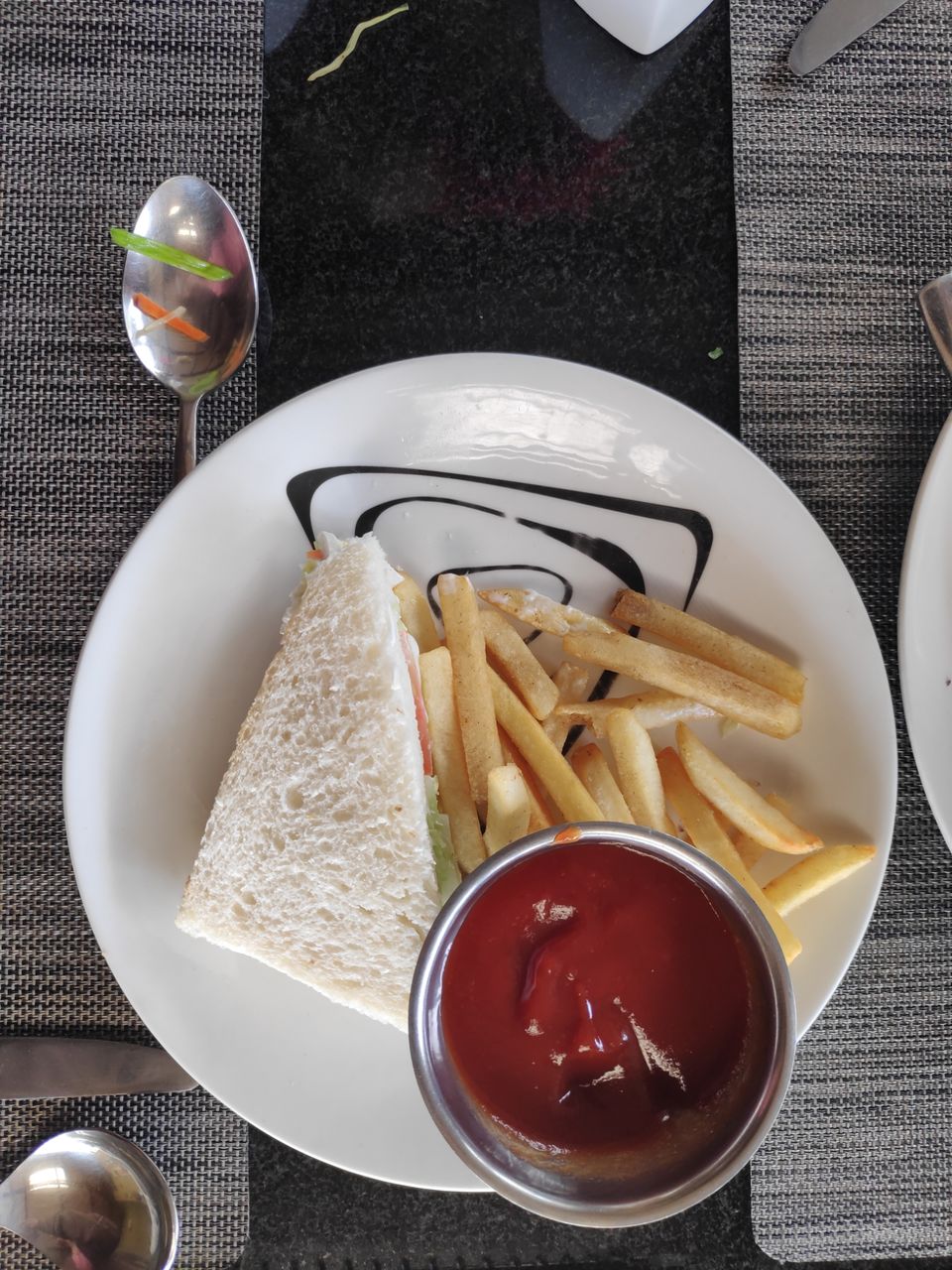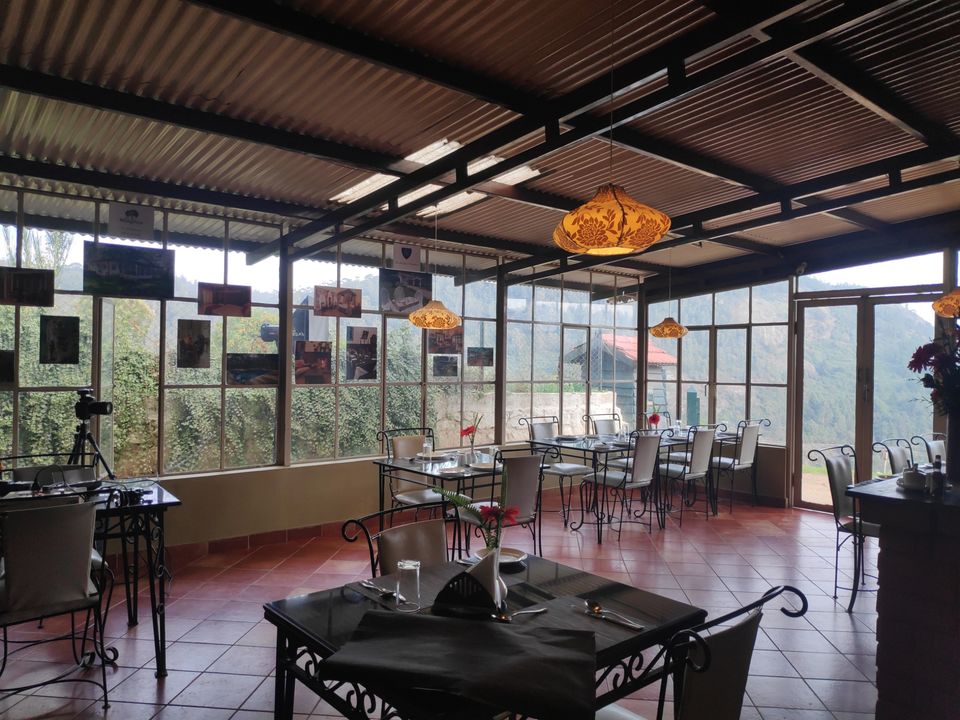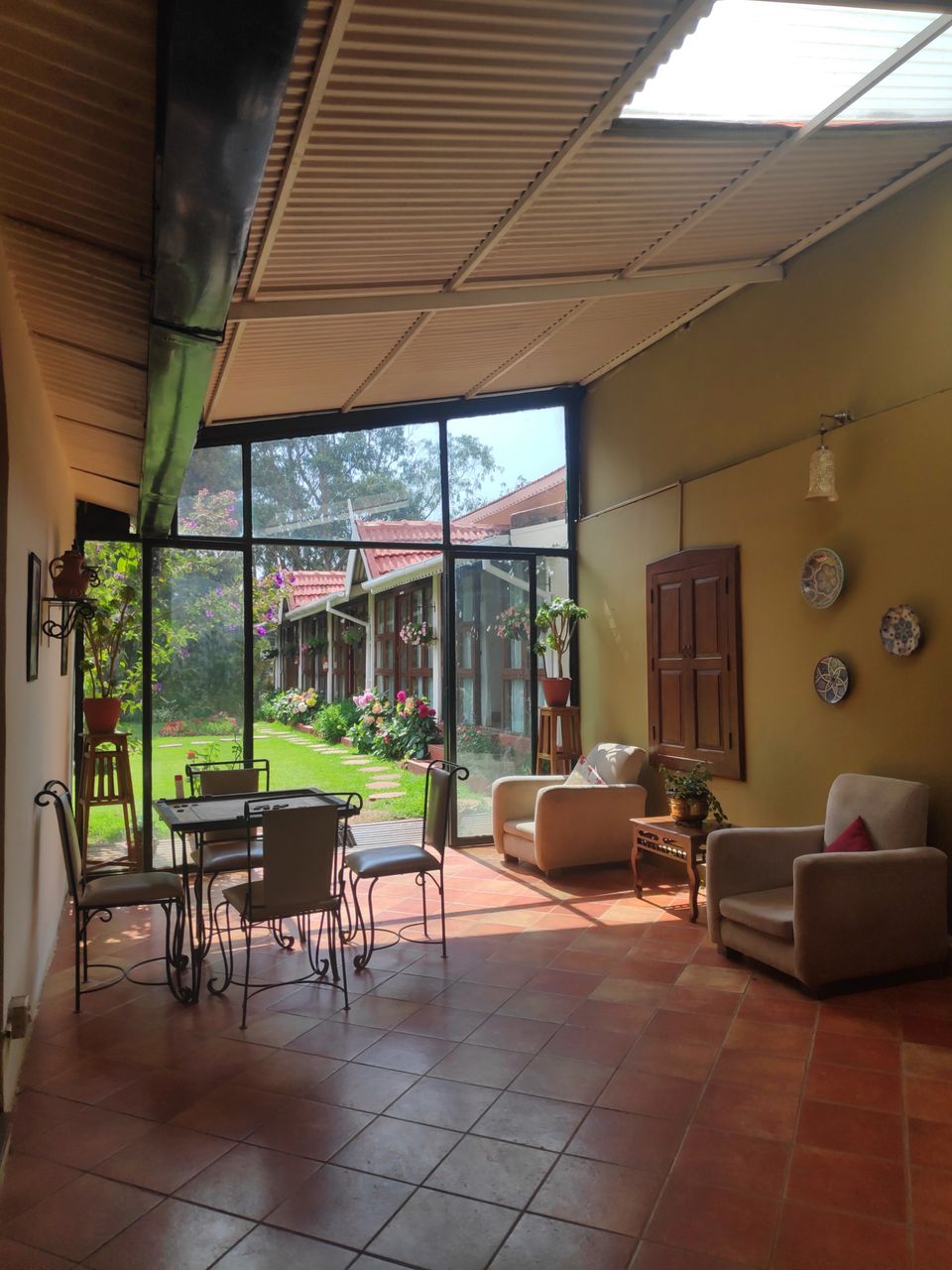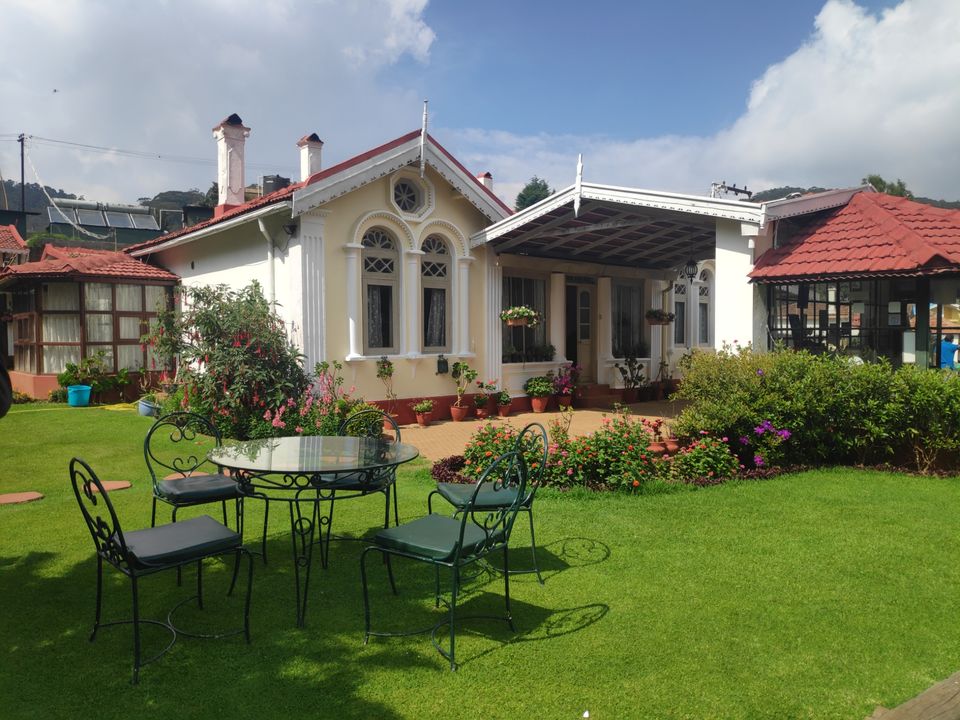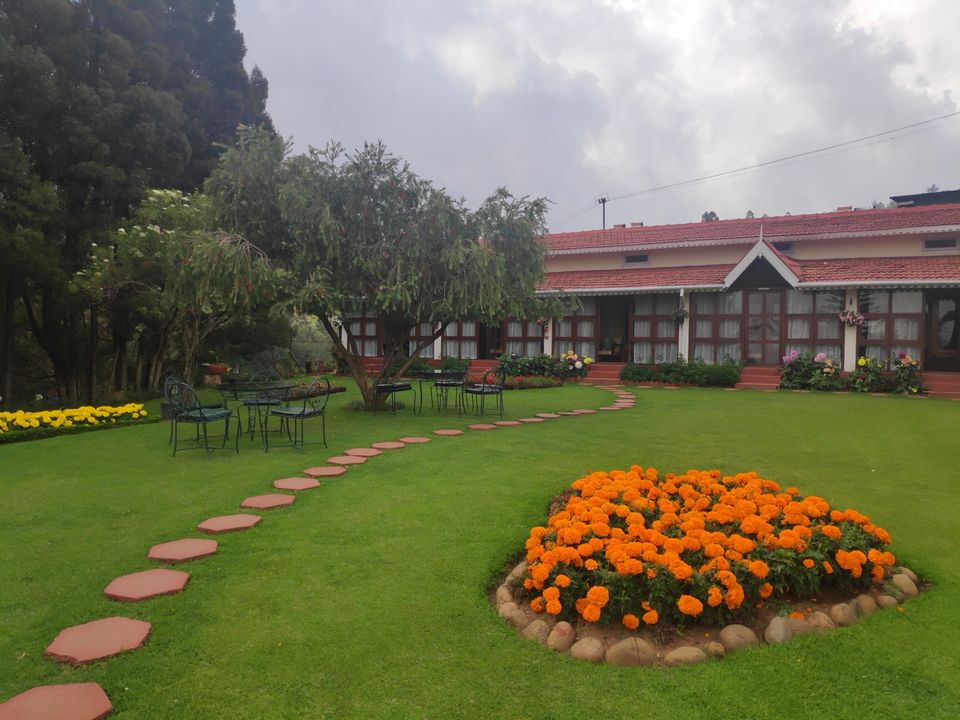 Located very near to Rose Garden. A lavish stay with in house dining restaurant and a separate bar. It is one of the best rated resorts in Ooty. Complimentary breakfast is fall for with an amazing spread service different dishes. Don't miss it.
Must try the Sizzlers from the alacarte menu, indeed the best thing to have in winters (According to me). Totally worth it! Even this resort has separate spaces allocated for spa, massage, kids, games, etc.
Staff is friendly and very responsive to your requests. Very quick though. Staying here will be a great choice especially for it's location being right in the town.
Tariff starts around ₹5000/night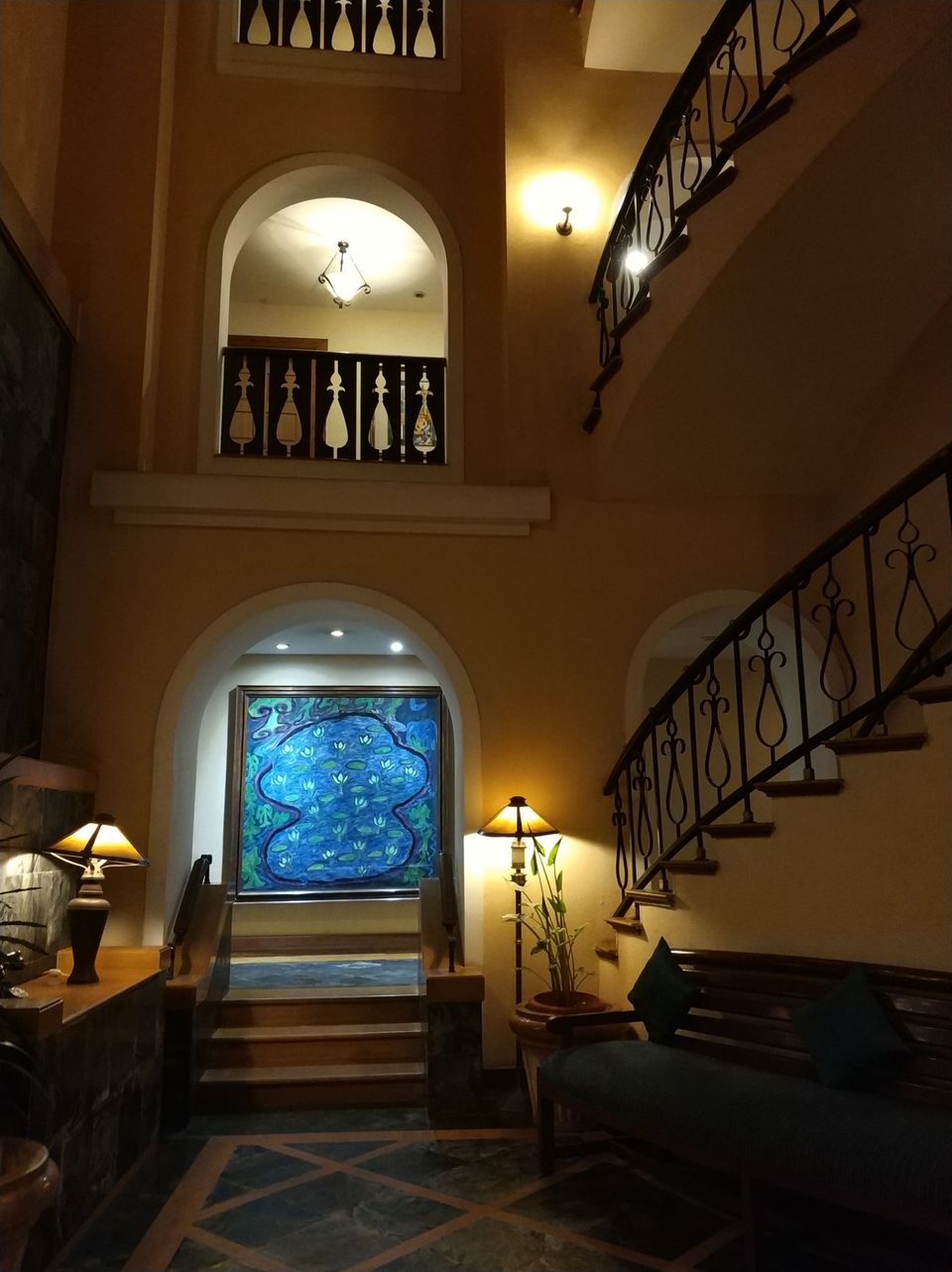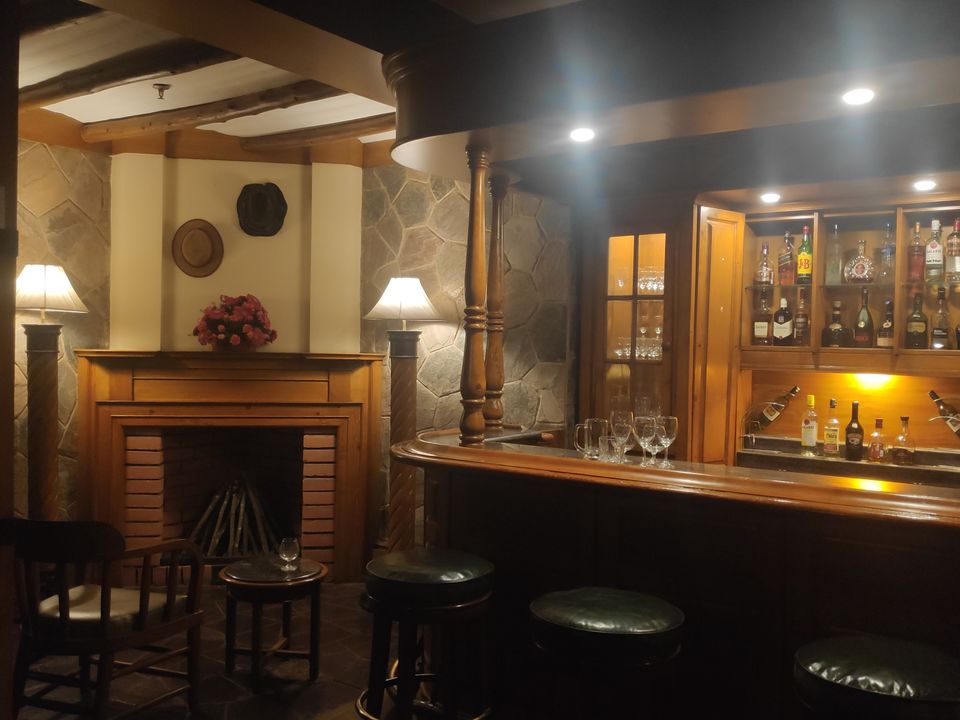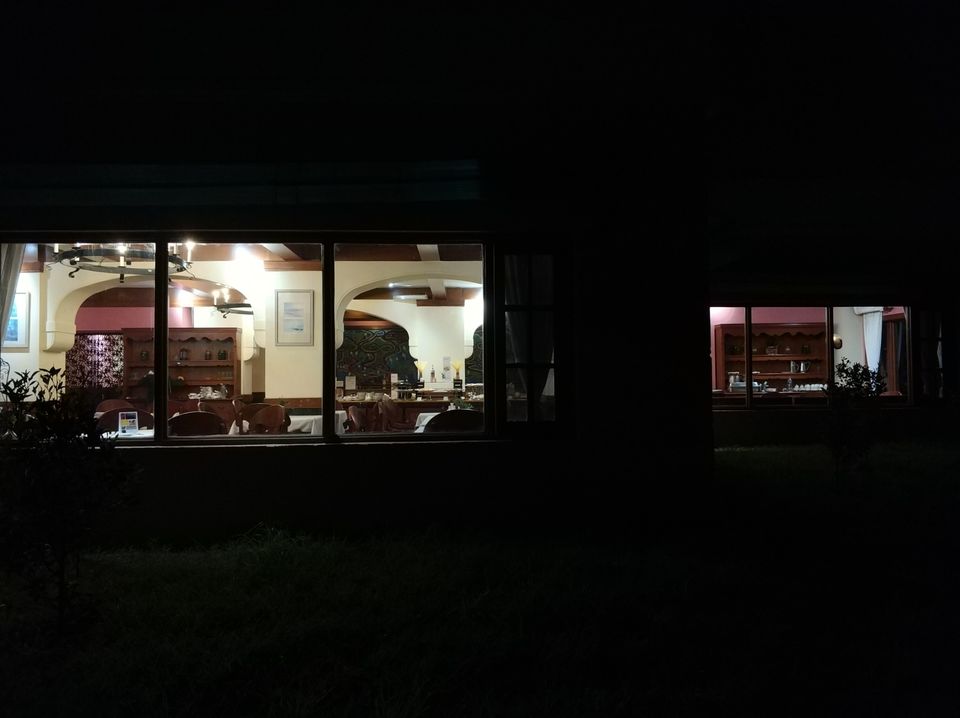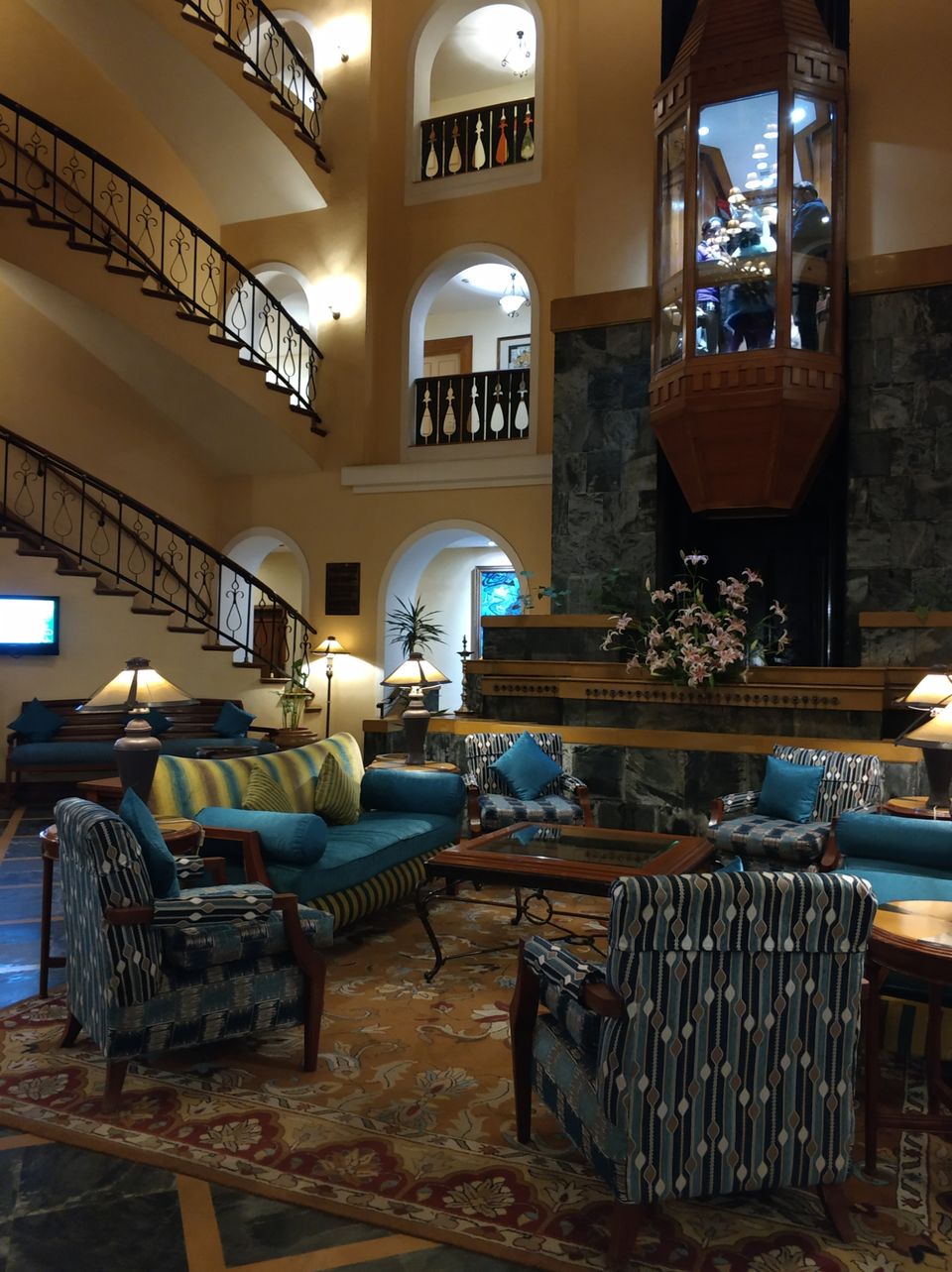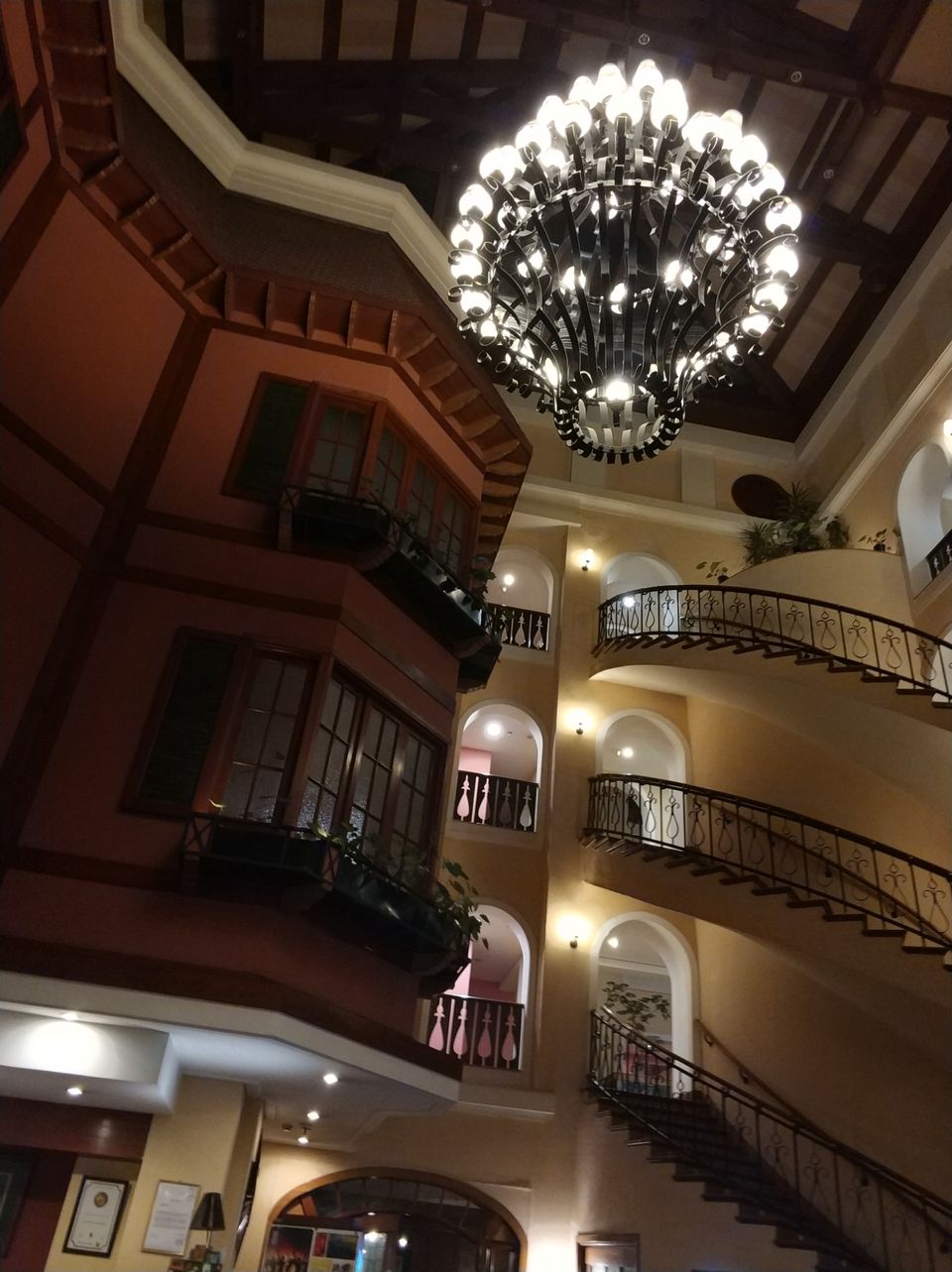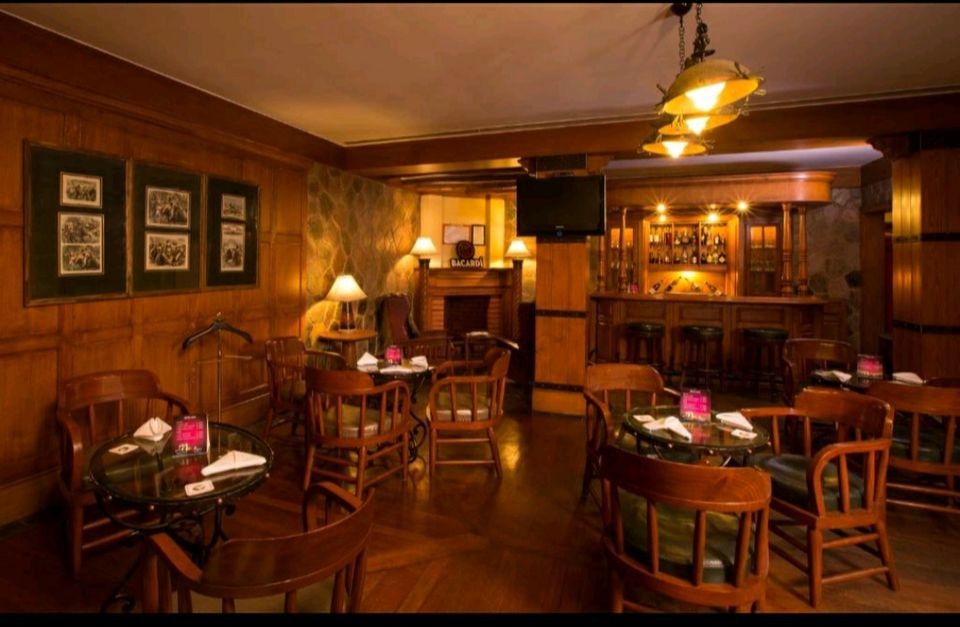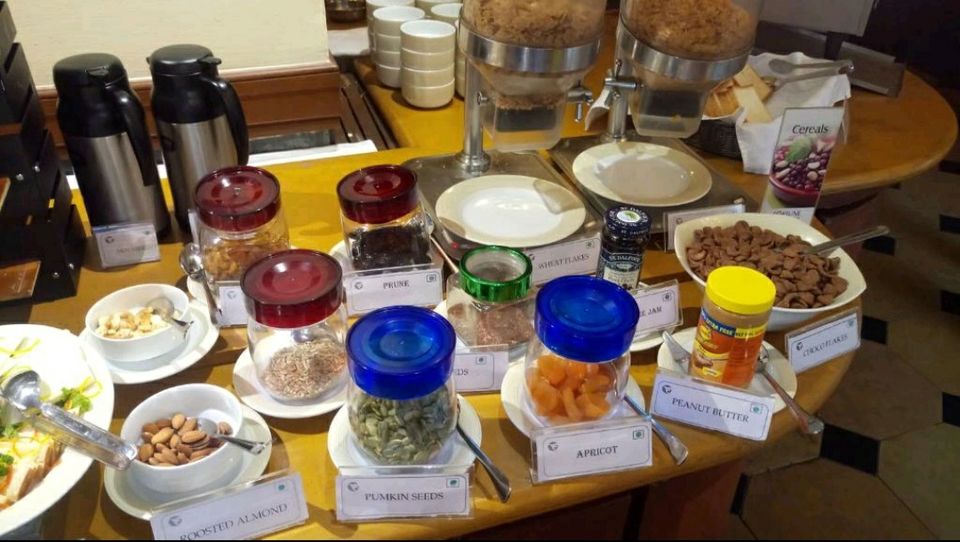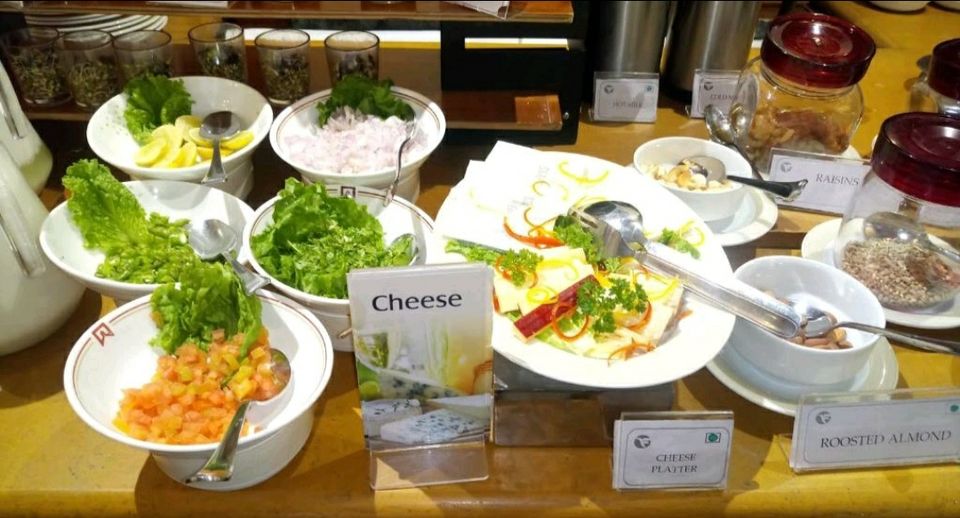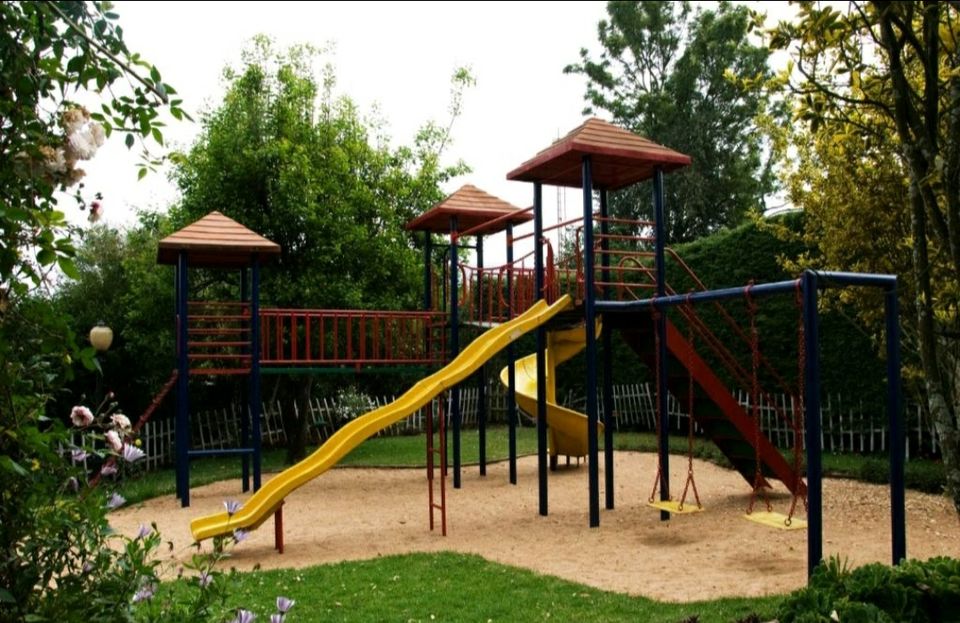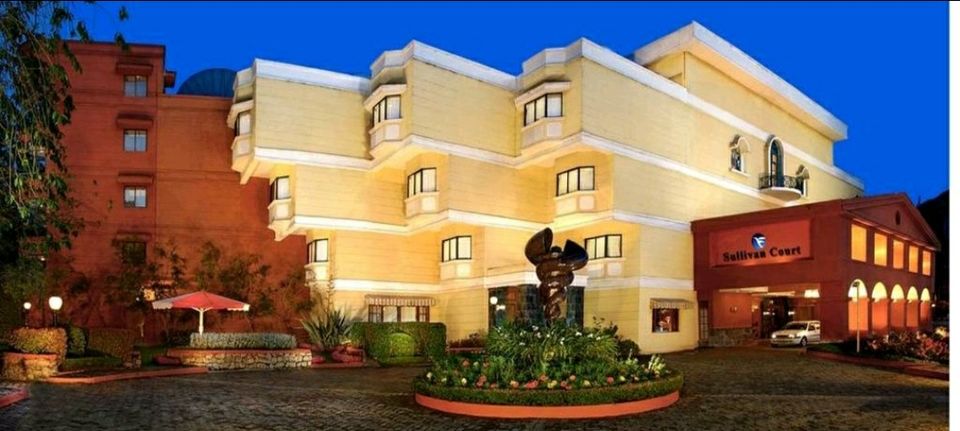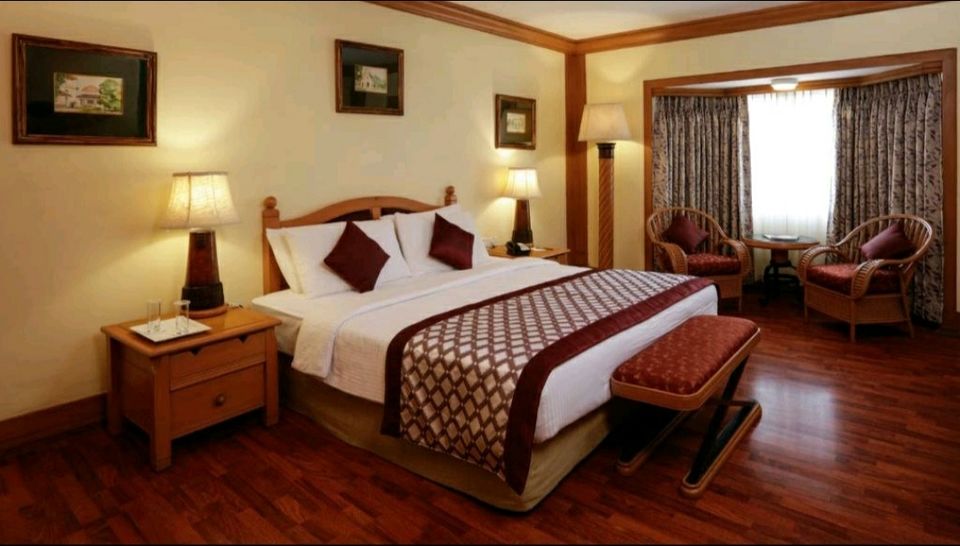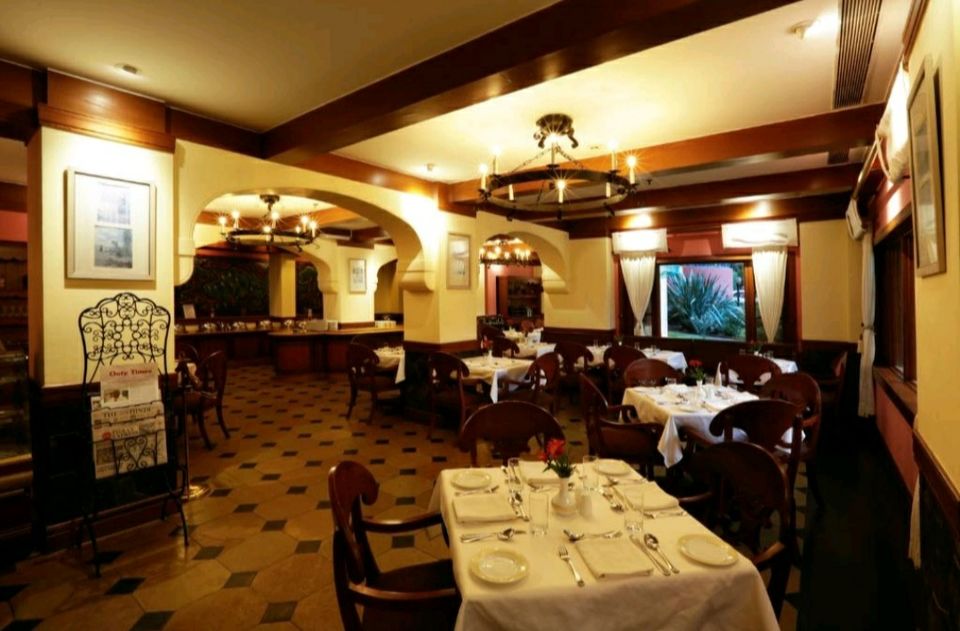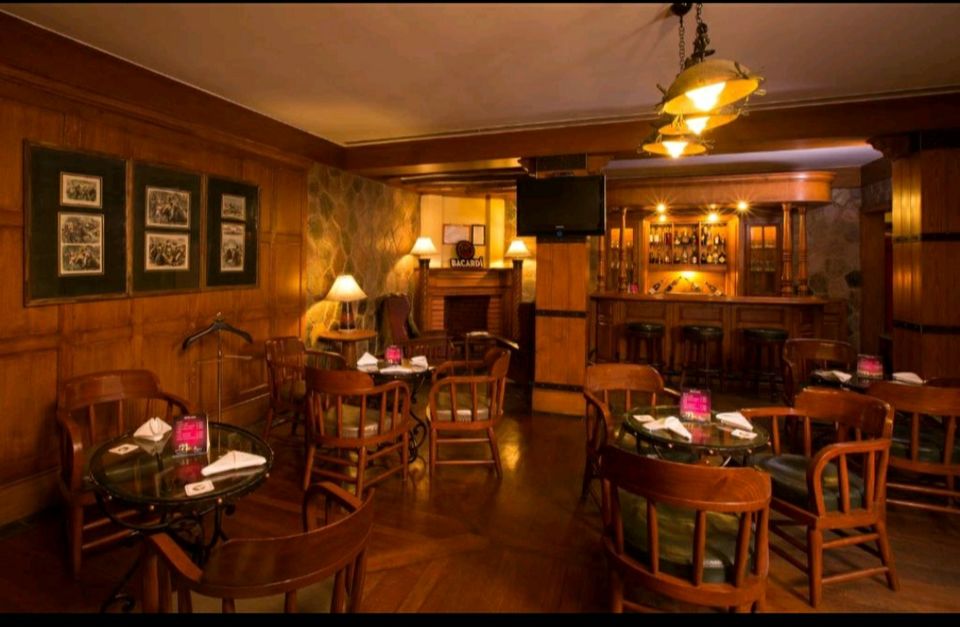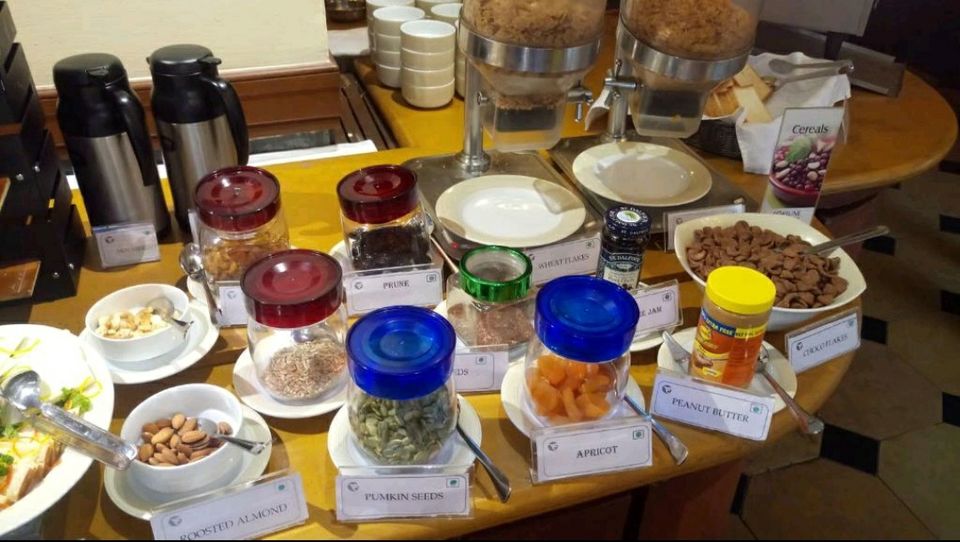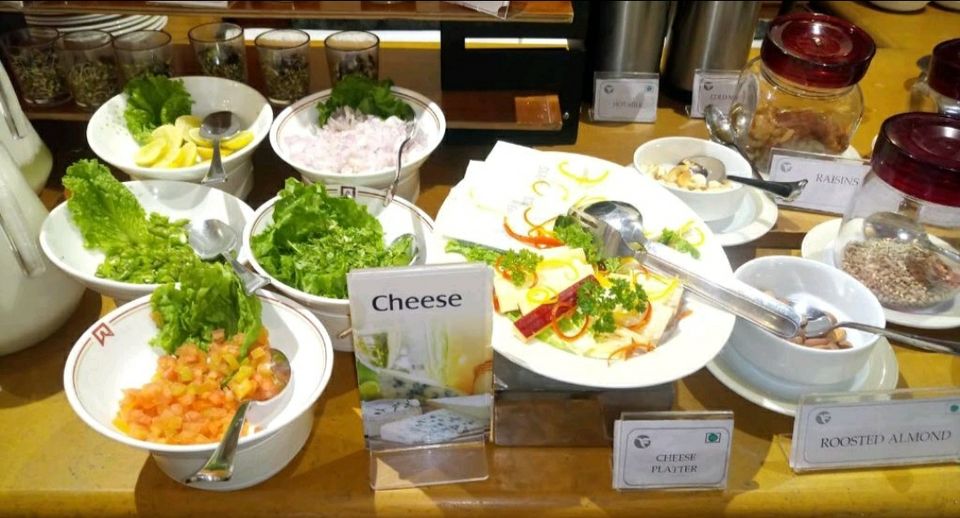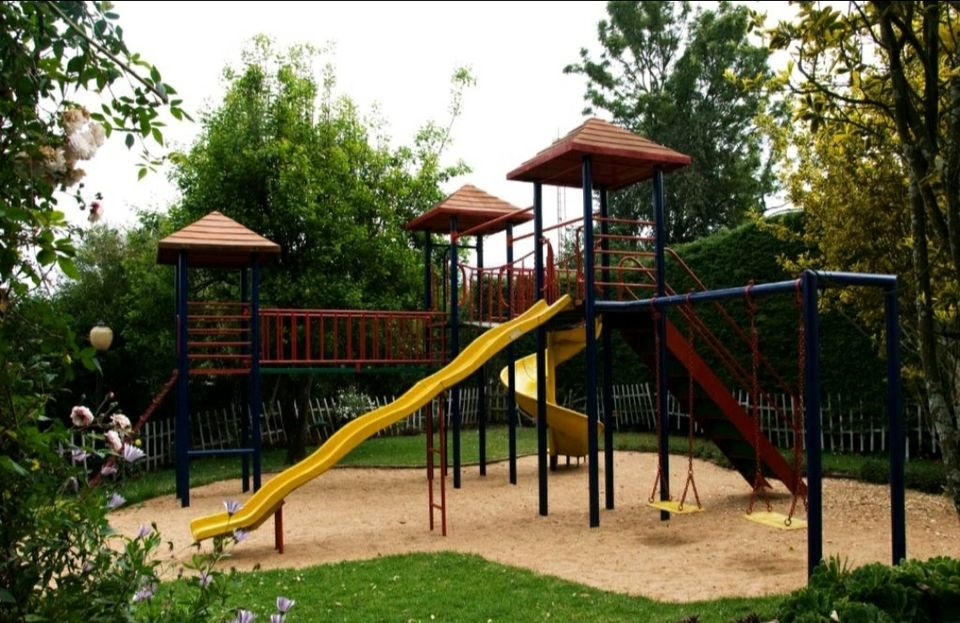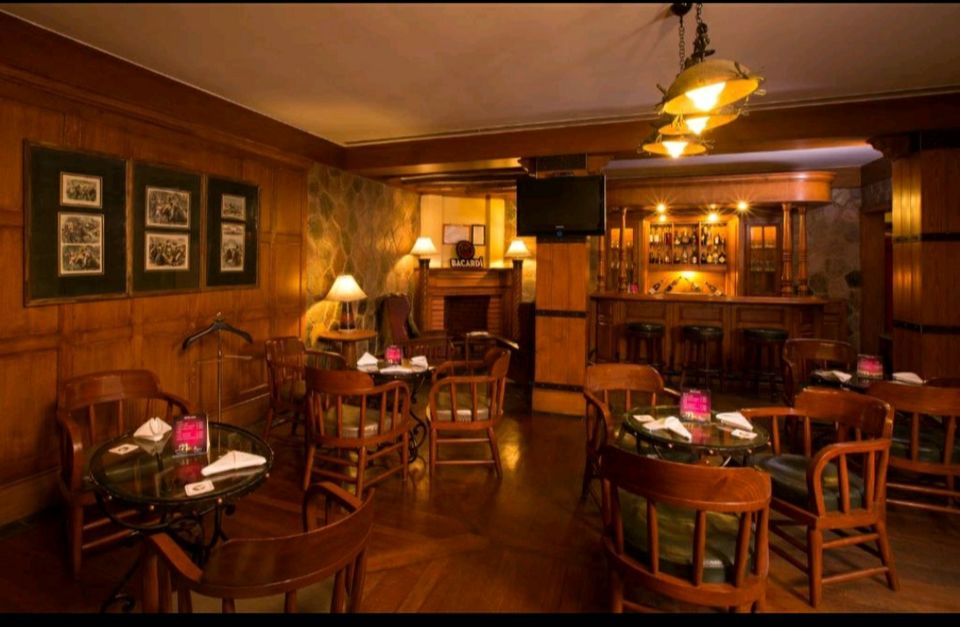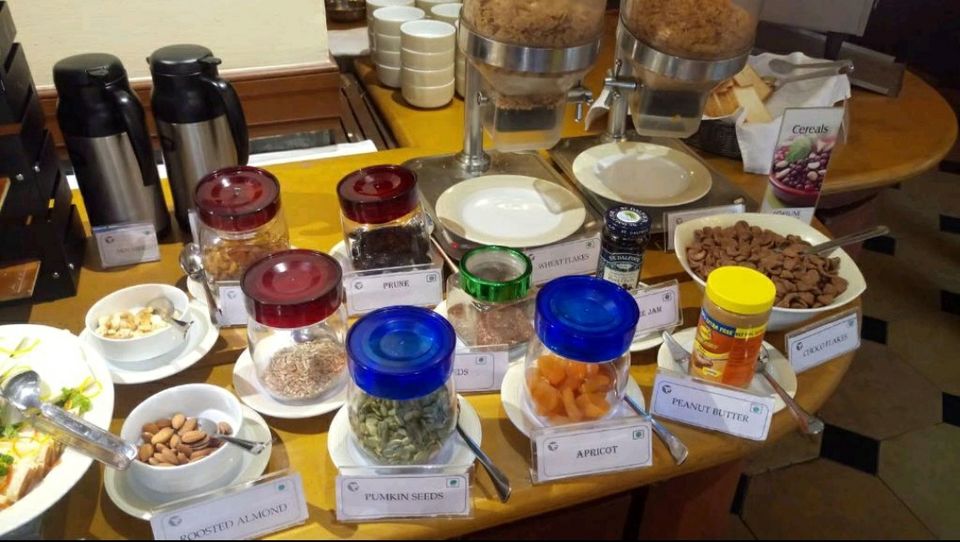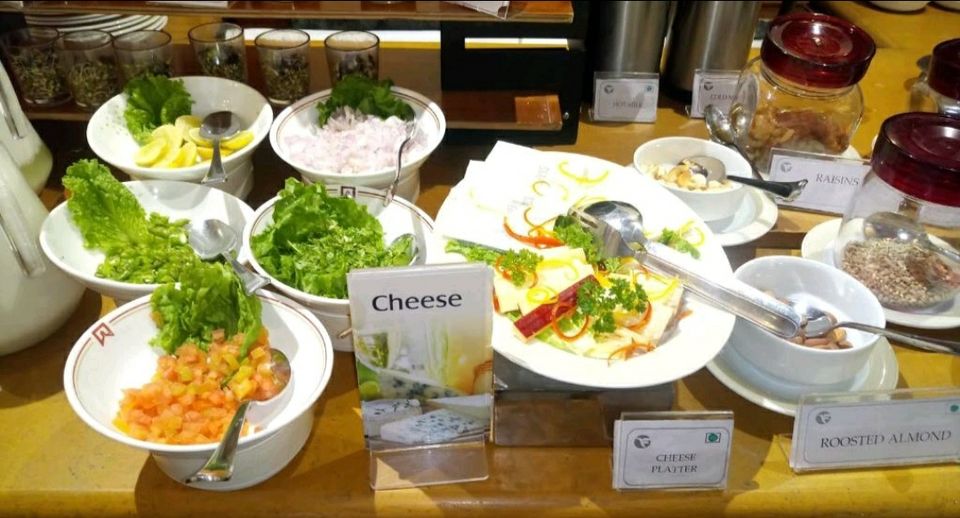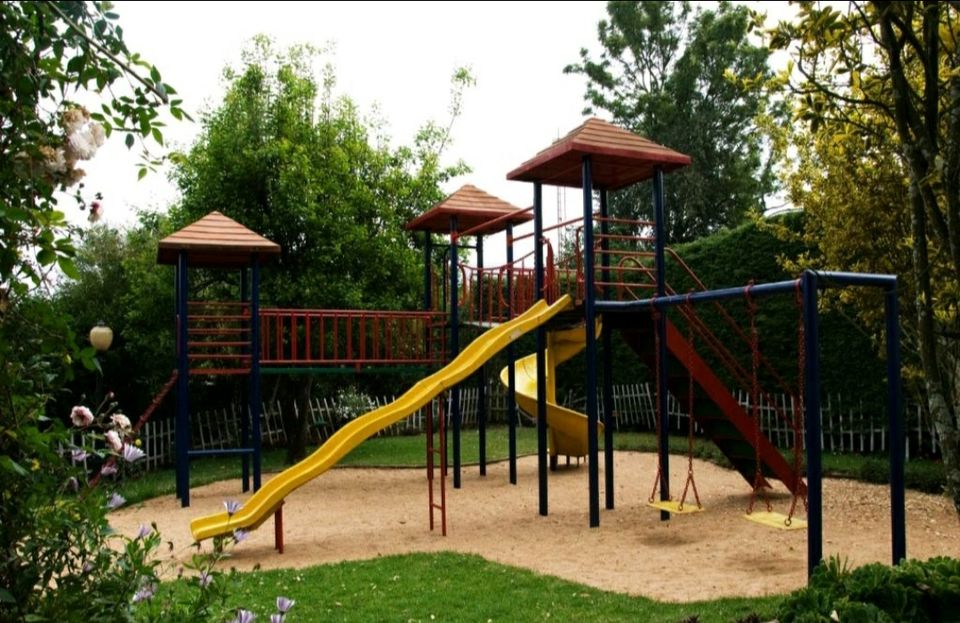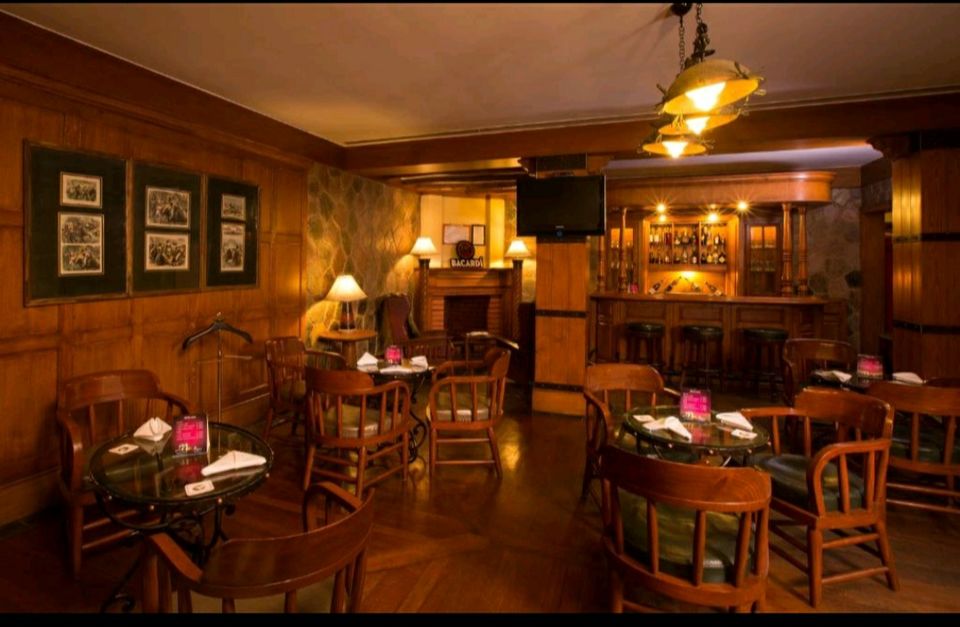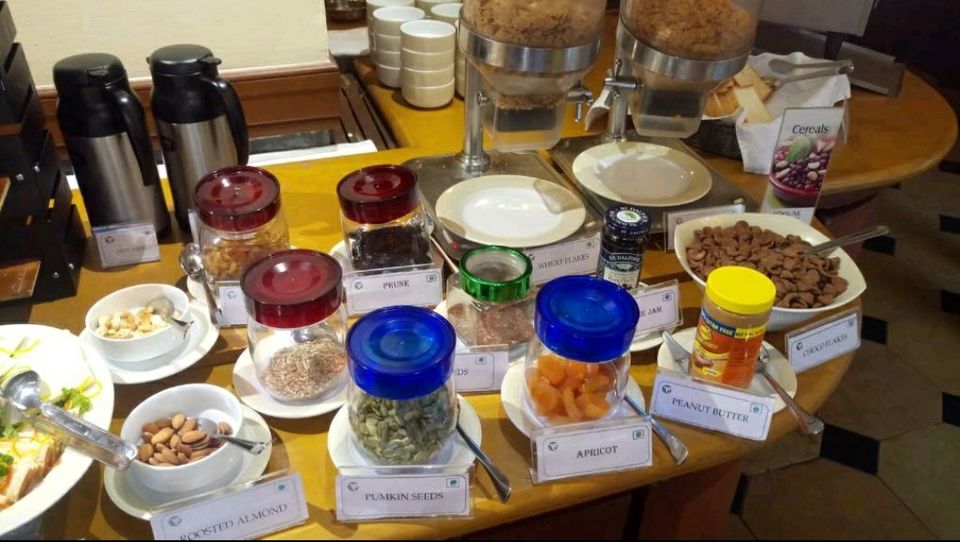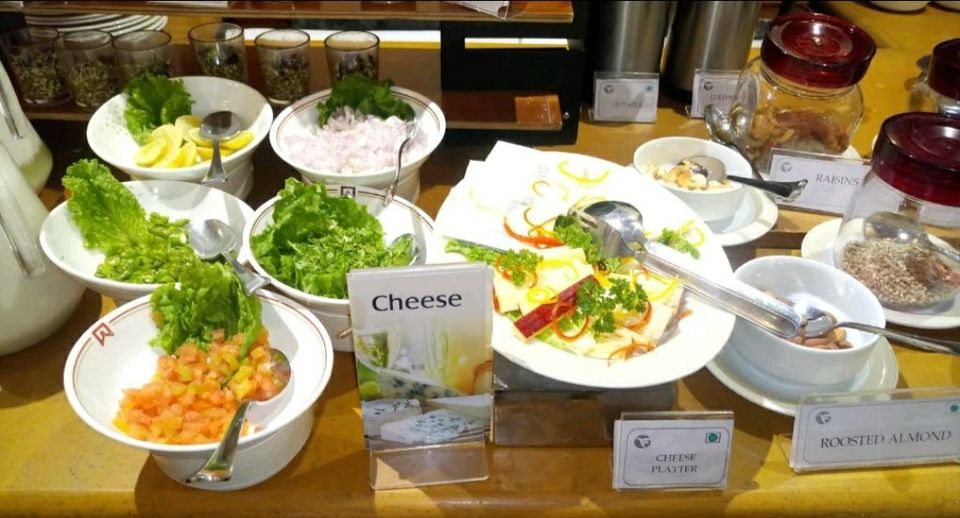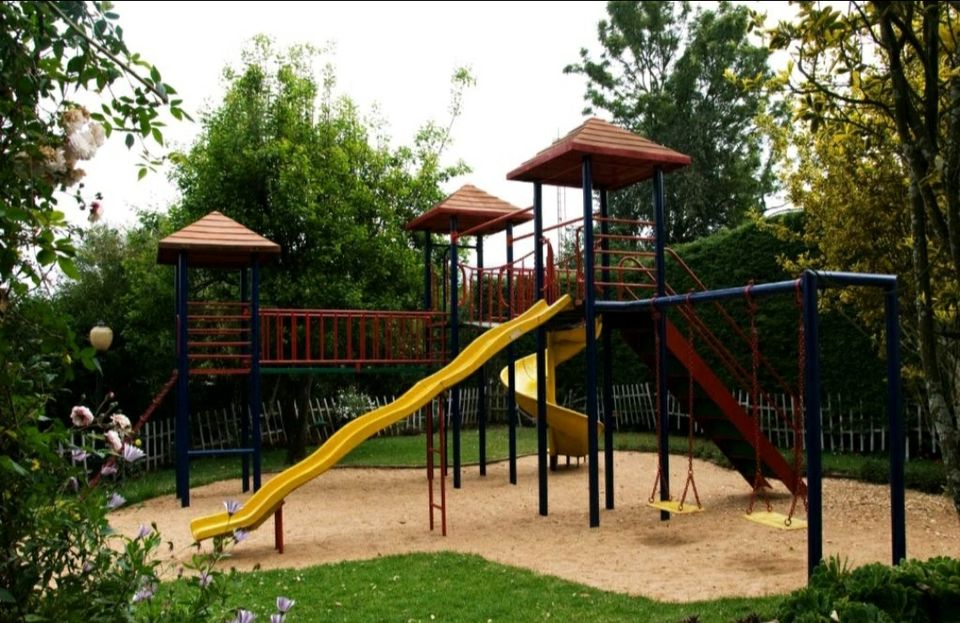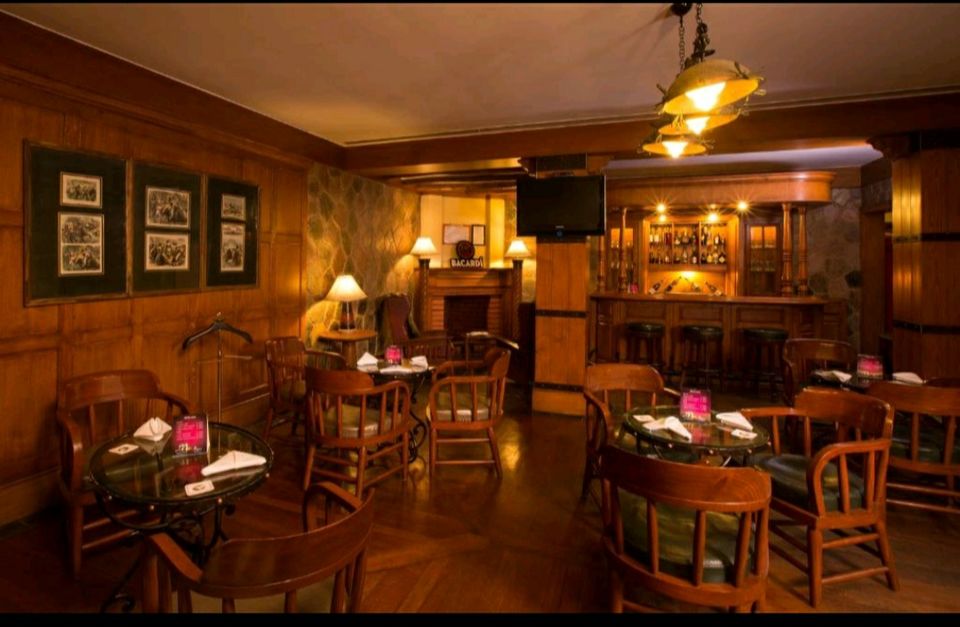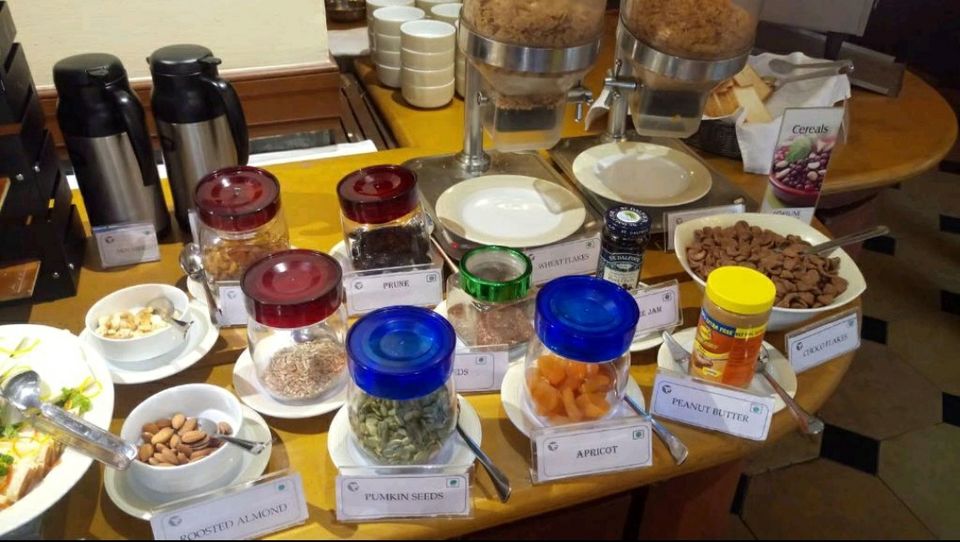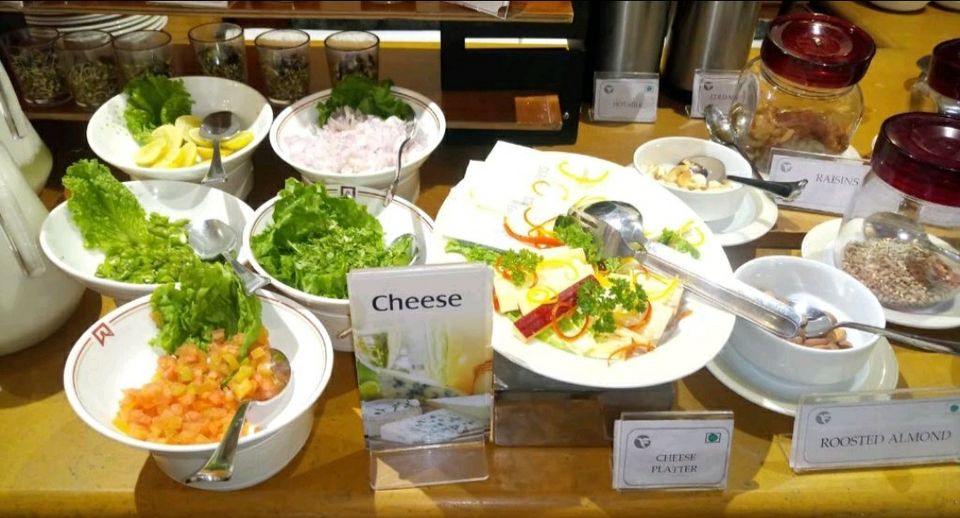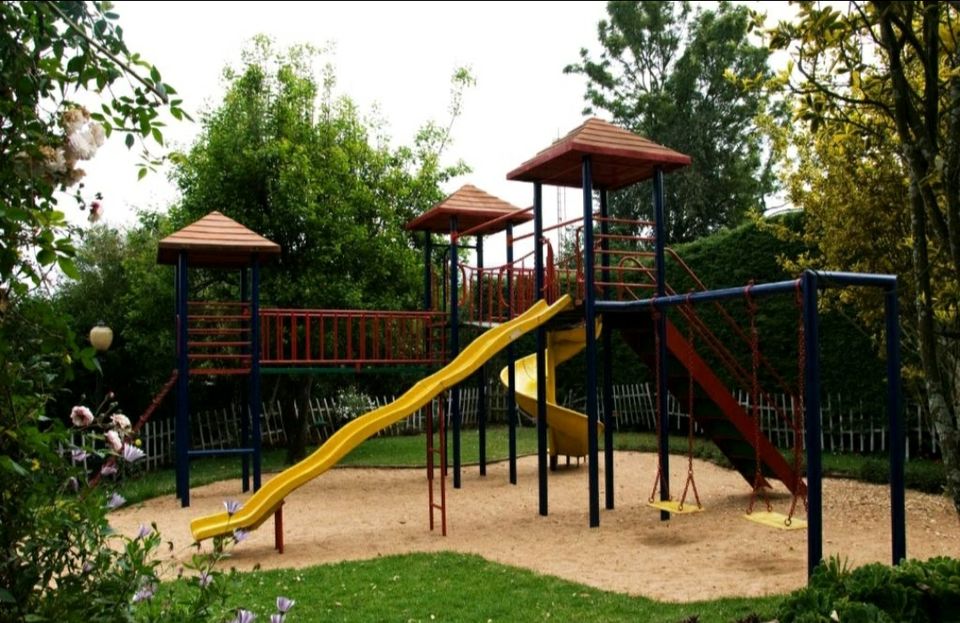 I hope you find it helpful and make a wise choice for your stay in Ooty.
Enjoy .