Reached Udupi railway station in the morning at 8:30 am after a mesmerizing train journey through the wonderful scenic landscapes on the Konkan Railways route to the city from Mumbai. I am taking this trip with my mom who has brought me to visit my native place after 15 years, and I dont even barely remember anything from my previous visit. I only had faint memories of these places and I thought it would be interesting to revisit the place to see how it has changed and also visit places which were much spoken about in most of the household conversations since I was small. I have never written about my travels before and I thought what better than to start with a place where I have deep grown roots.
So as soon as we hopped off the train at Udupi we took a prepaid auto rickshaw to Santhekatte where my Grandmother stays. No sooner we entered the house, we were served piping hot Neer Dosas with chutney. After gobbling up almost a dozen Dosas, which I actually lost count of after a while, I felt so heavy that I ended up dozing for a while, thanks to the bouncy journey in the train. When I woke up, lunch was served and I was still full from the breakfast. Yet I managed to stuff myself with the delicious meal. It consisted of Chicken curry preparation with Coconut milk, some piping hot Sannas , fried chicken and boiled rice.
After the sumptuous meal we went to visit Thottam beach and from there made my way in a local bus to the ferry terminal at Malpe beach with an intention to make our way to St. Mary's Island which is a small island off the Malpe coast. However it is necessary to take note that the ferry operates only if a minimum of 30 people are on board the carrier. In case there are fewer people the ferry doesn't operate at all. Being a weekday , there weren't enough people and the ferry was called off and the plan was a flop. However that did not stop us from exploring Malpe beach and experiencing the amazing sunset. After spending a while at the beach we rested our feet at a stall along the road leading to the beach. As we were resting, we ordered some fresh King fish to eat. I didn't have high hopes, but to my surprise the fish was amazingly tasty and the 7 inch long king fish made its way to our tummies in a matter of minutes.
Later, we took an auto rickshaw back to go home and grandmothers I tell you, within a matter of a few hours she was already ready with dinner. With a small prayer before meals we dined in peace over a few conversations of the entire day. The dinner included the chicken curry from afternoon, some coconut chicken sukka (dry), fried chicken and Kori roti ( rice roti which has the texture like thin papad and is usually consumed by crushing it and pouring curry over it ). We ended dinner with a few bananas and took leave of the dinner table and called it a day. As we slept we made plans for day 2 and just like every other plan we make with our mothers , with an undecided but somewhat framed idea of the activites for tomorrow, we slept to the noise of chirping crickets by the window.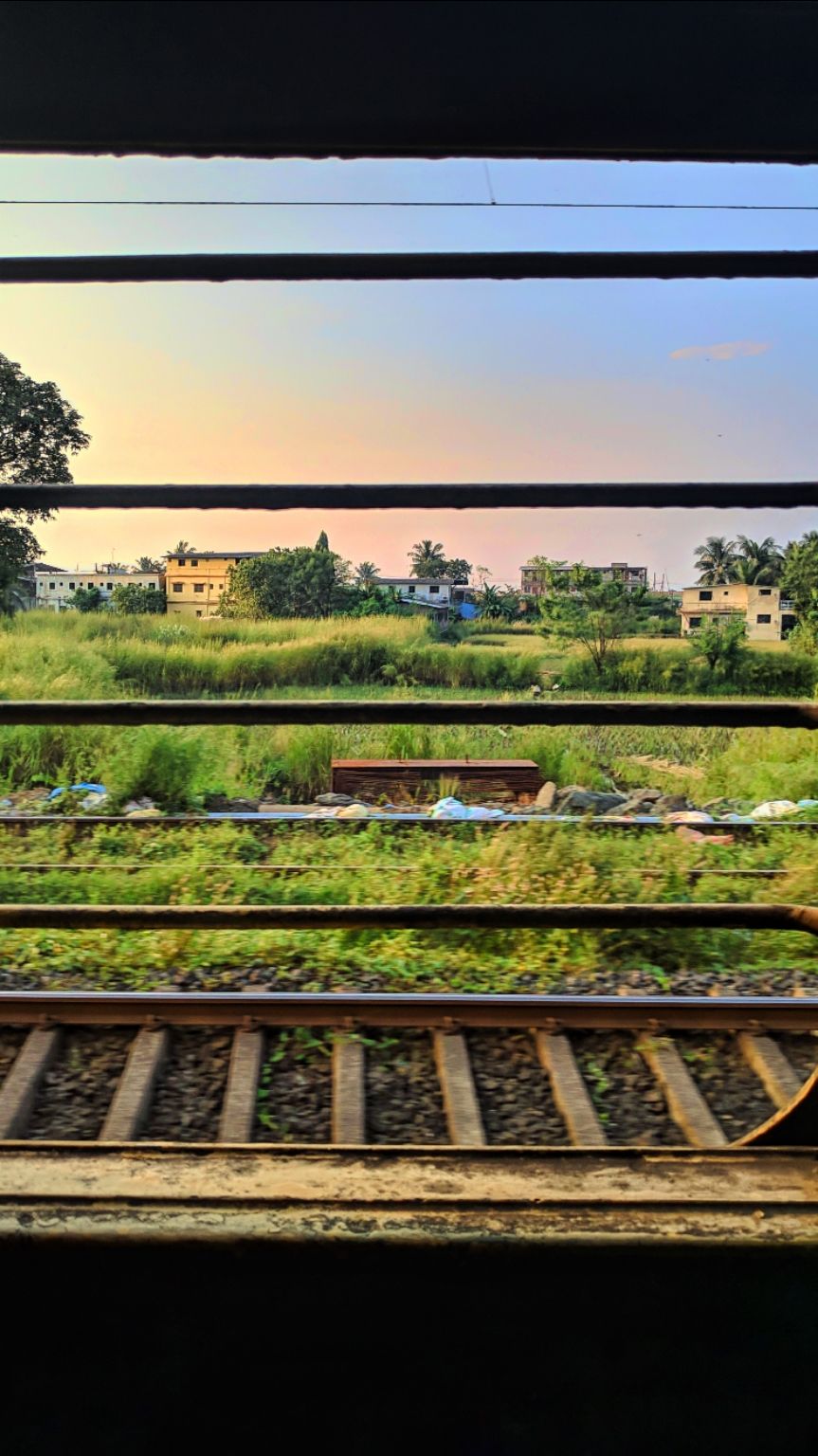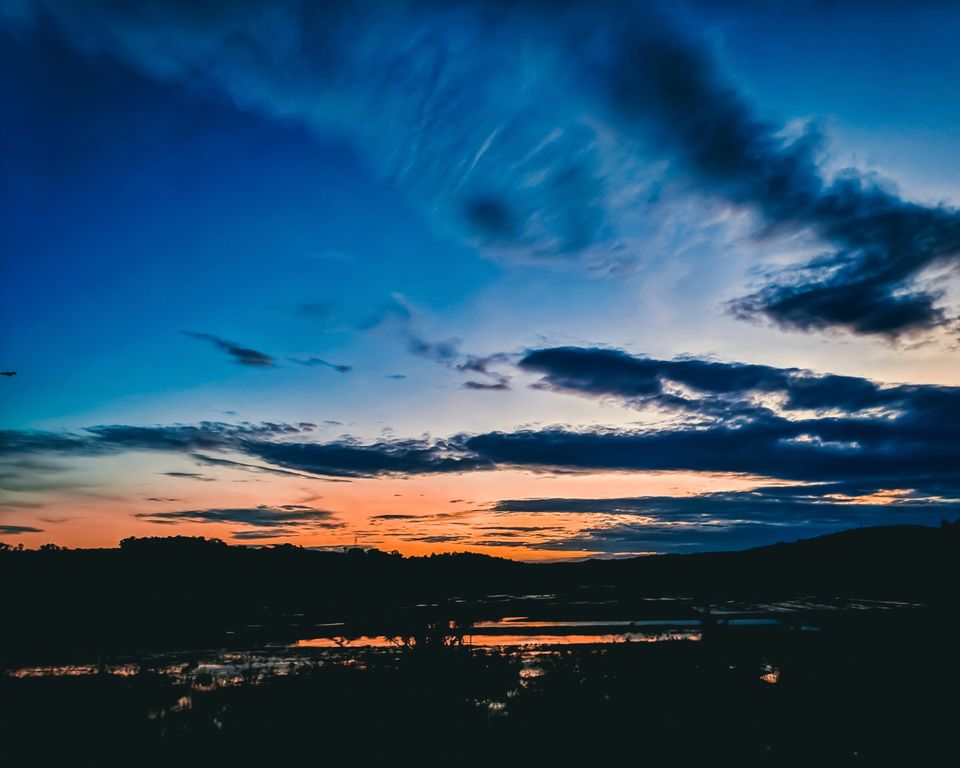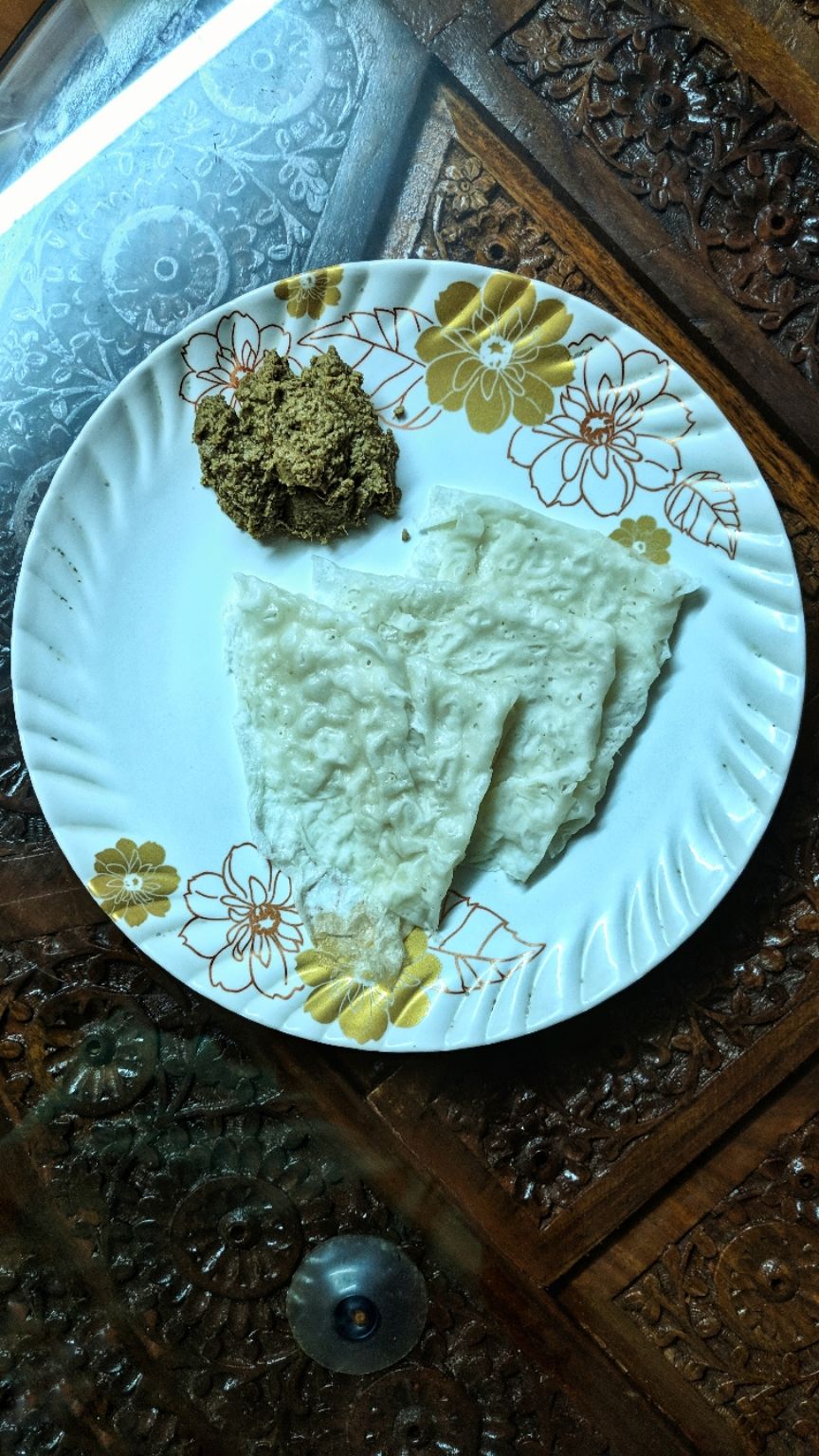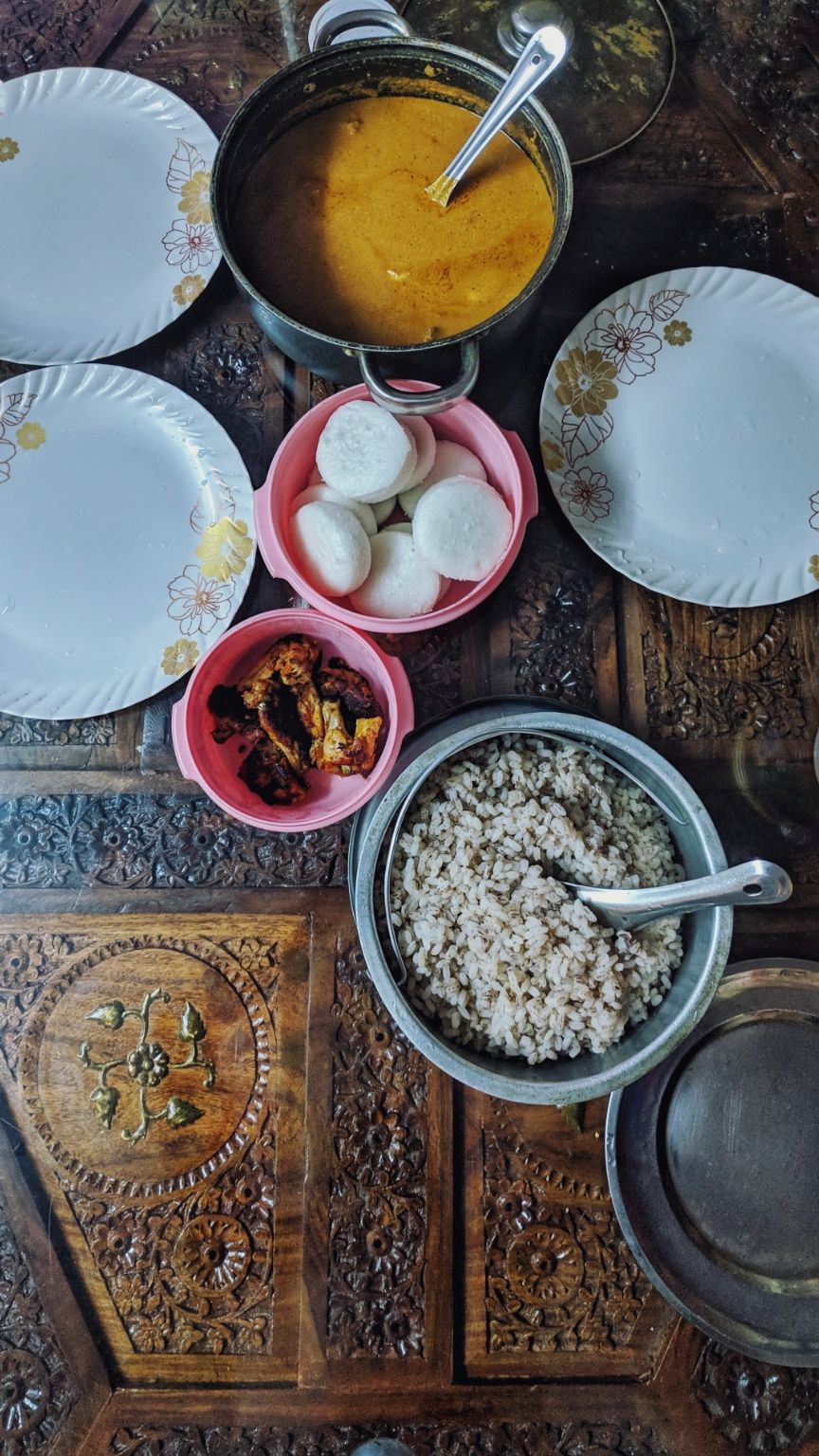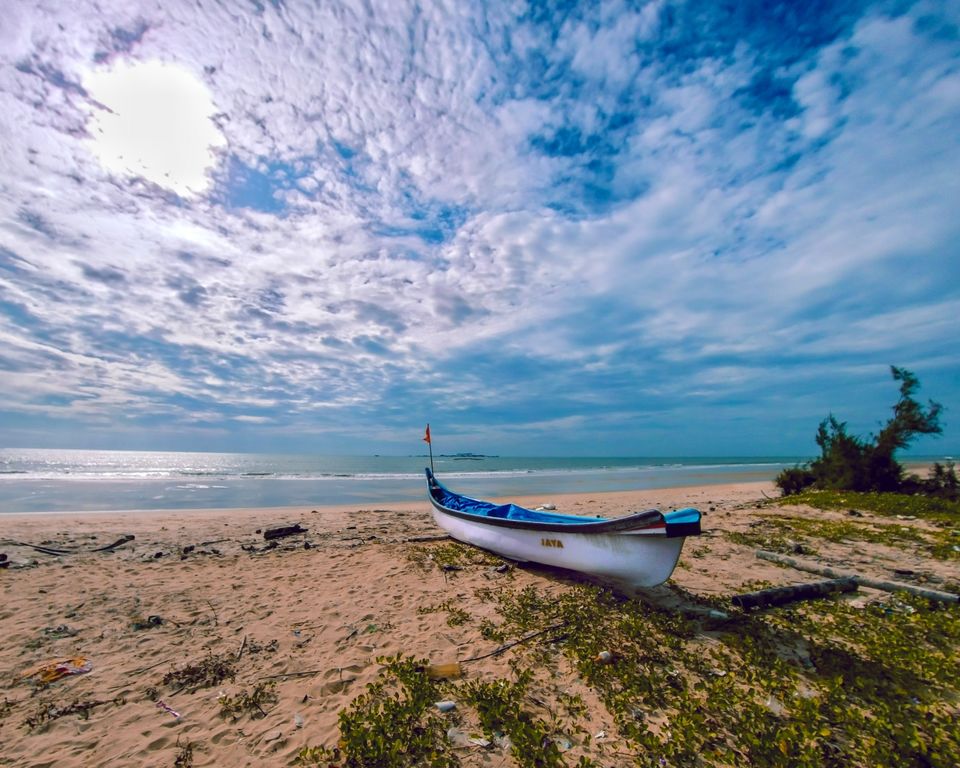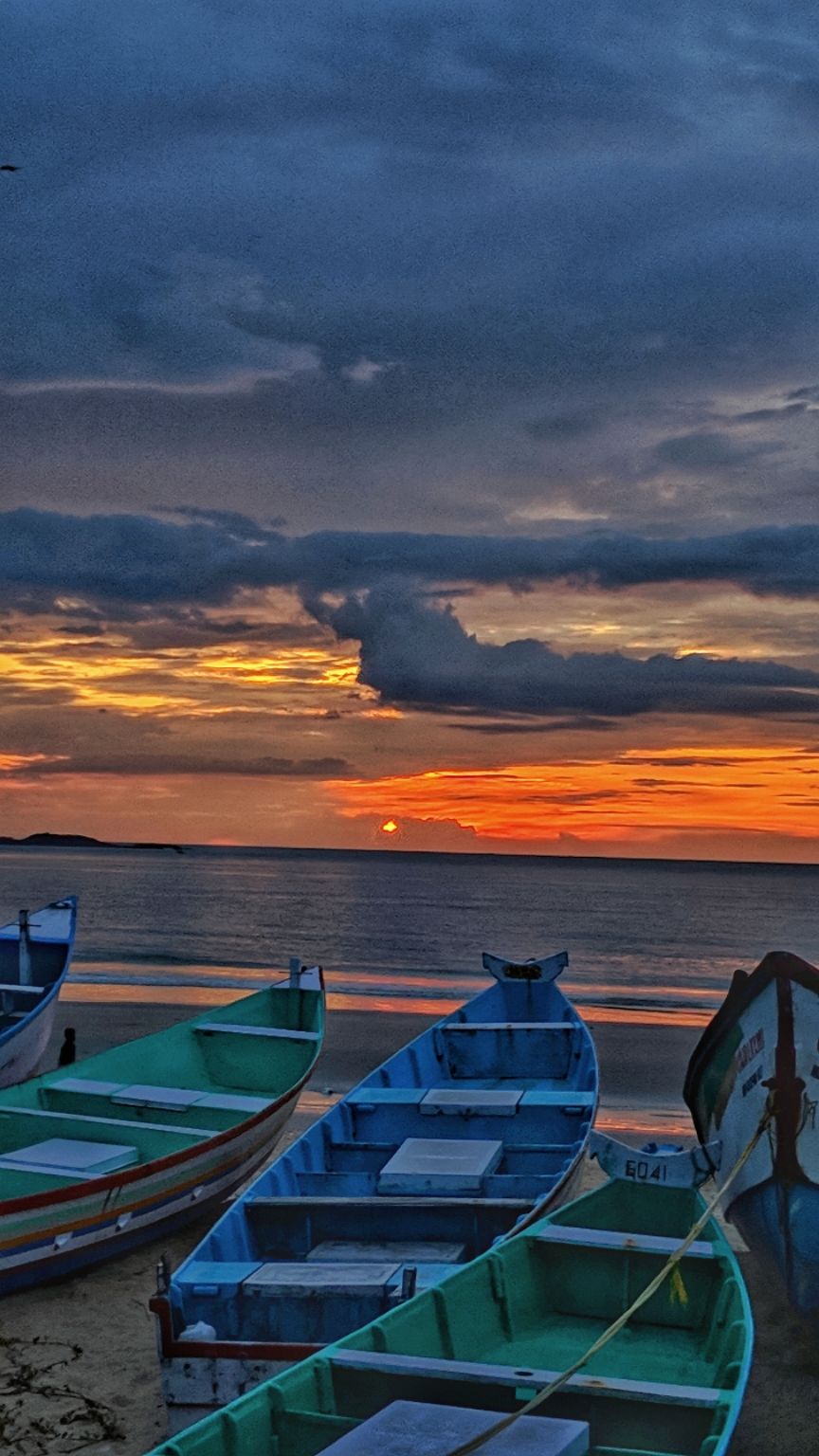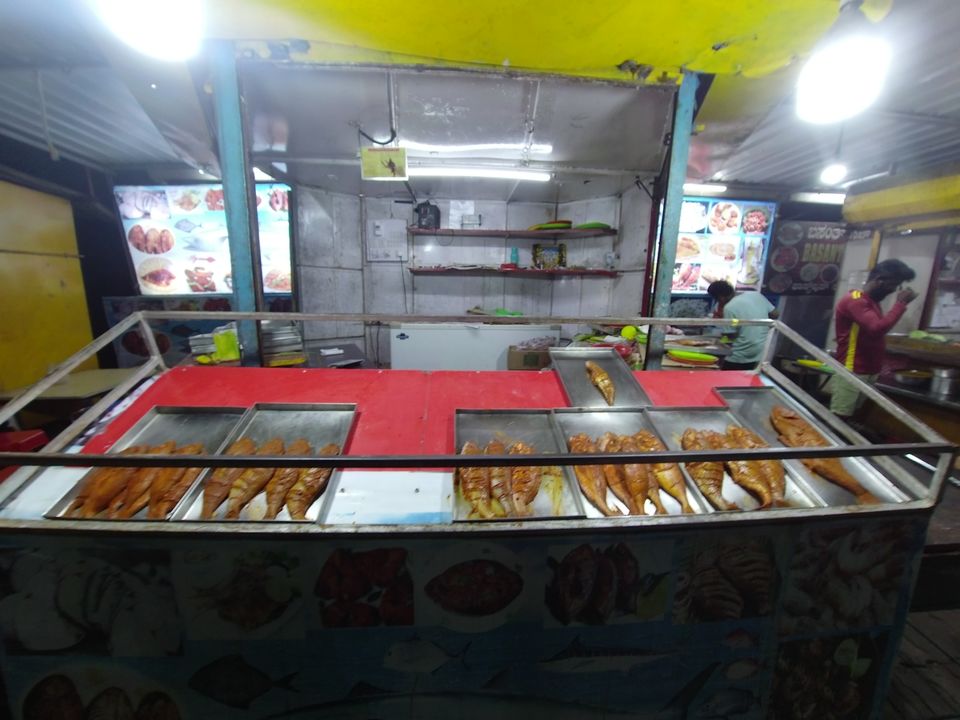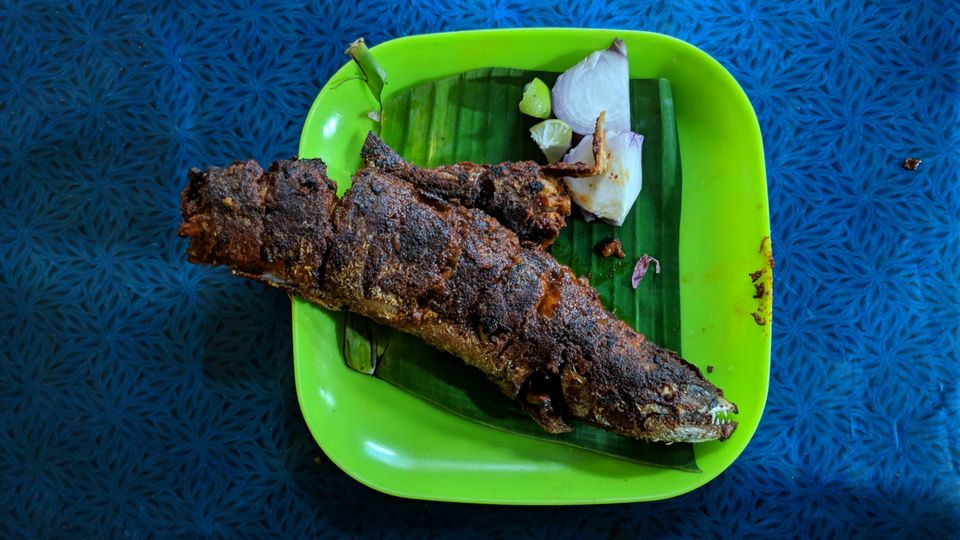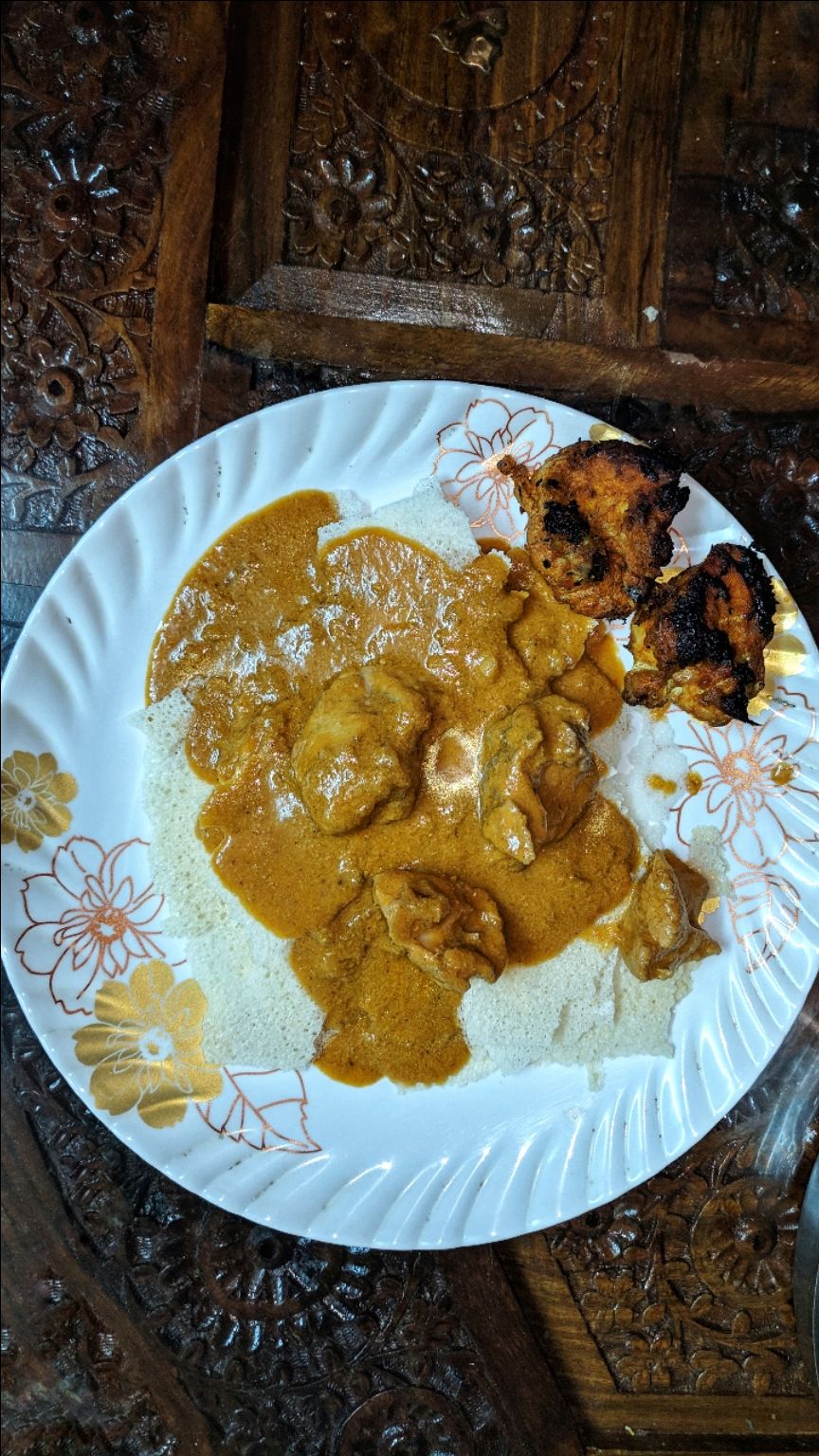 The cock crowed and we woke up. Just kidding. After a peaceful sleep I woke up around 9:30 am to watch an amazing dish being made by my grandmother. It's called Kaikoley which is basically a rice preparation but does not involve the use of yeast or oil in the making. The batter is poured over a clay vessel and allowed to cook. The end result is an amazing mini dosa shaped Kaikoley which has a smoky flavour due to the clay vessel in which it is cooked. As my grandmother wasn't feeling well due to the excessive travelling yesterday, she decided to take a break and so my mother and myself embarked on an Activa ride around the place to check out the hidden gems.
First stop was the Kemmanu hanging bridge, which was ideated and constructed by students of Manipal University and all the funds for the construction was raised by the local villagers. As we walked along the suspension bridge, I managed to capture beautiful images and then we took shade in a tiny eat-out place by the bridge. Asked for 2 glasses of toddy ( locally known as "Sur") and gulped it down to beat the heat. It was the first time I had a (almost alcoholic) drink with my mother. Once we finished we moved along to Hodde beach but we couldnt walk down the sand as there was no visible sand due to high tide. So we decided to move along to the tip of the road on one end known as Bengre beach. What an epic location ! The road ends at this point and you are covered by sea on all three sides. This virgin beach seems untouched by civilization. As mom rested on one of the rocks, I threw aside my slippers and started walking on the sand , clicking pictures and letting the sand under my feet being washed away by the waves.
After spending almost an hour at this place and finally me being content with my collection of shells we started our journey back home. On the way we came across a local toddy vendor from whom we bought 2 bottles of toddy. As the clouds started growing darker and my mom complaining of a few drops of rain drizzling on her I rode as fast as I could to reach home. As for myself, I wasn't convinced it would rain but somehow like every other time mom's prediction turned out to be right and it showered till late night.
Due to the horrendous rains we called off all plans for the evening and  sat in the verandah of the house making small talk as the currents were out due to the weather conditions. We had a modest dinner, summing up all the items we had eaten in the past two days because we didn't want to waste  any food. After dinner we called it a day and slept off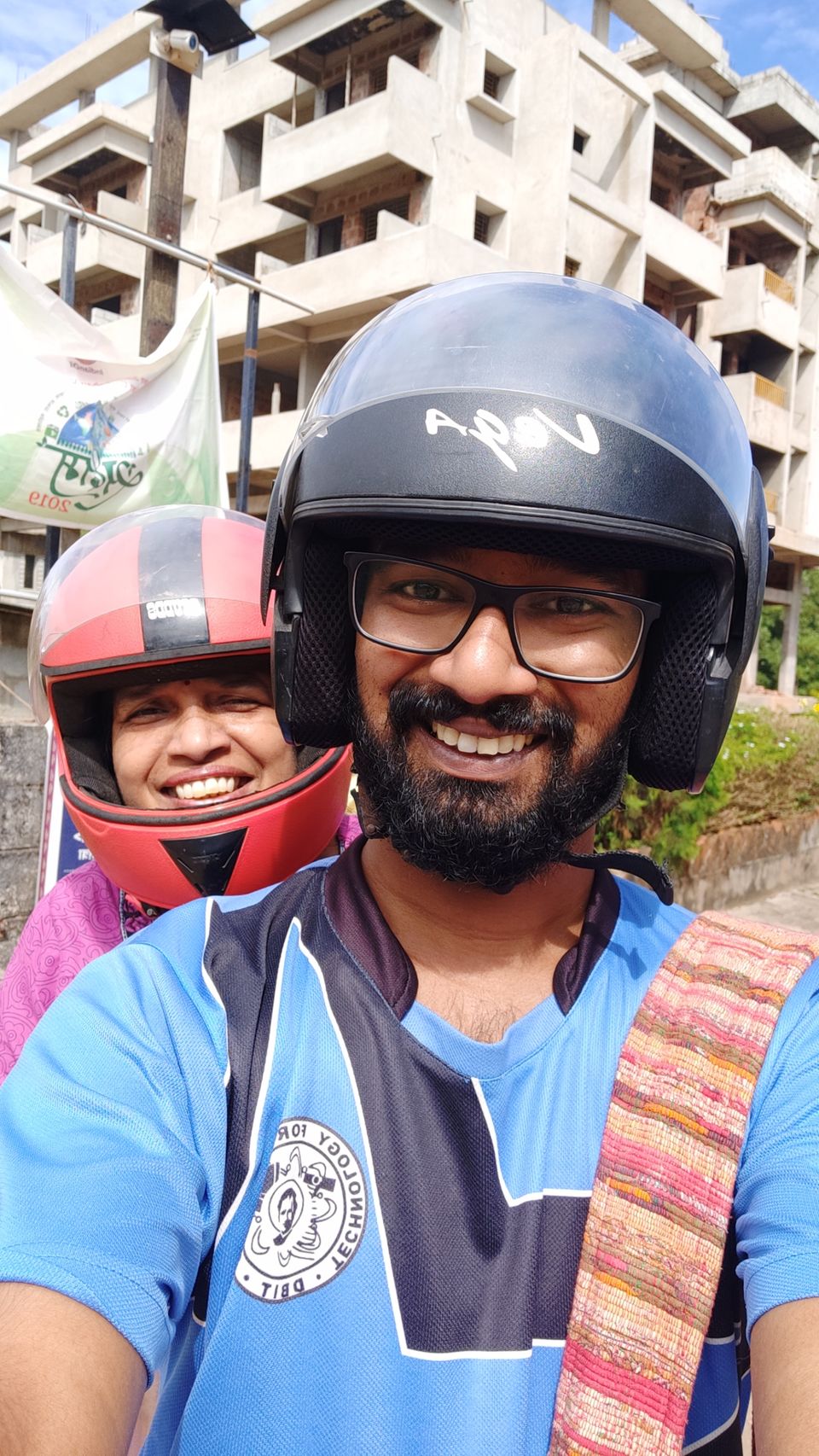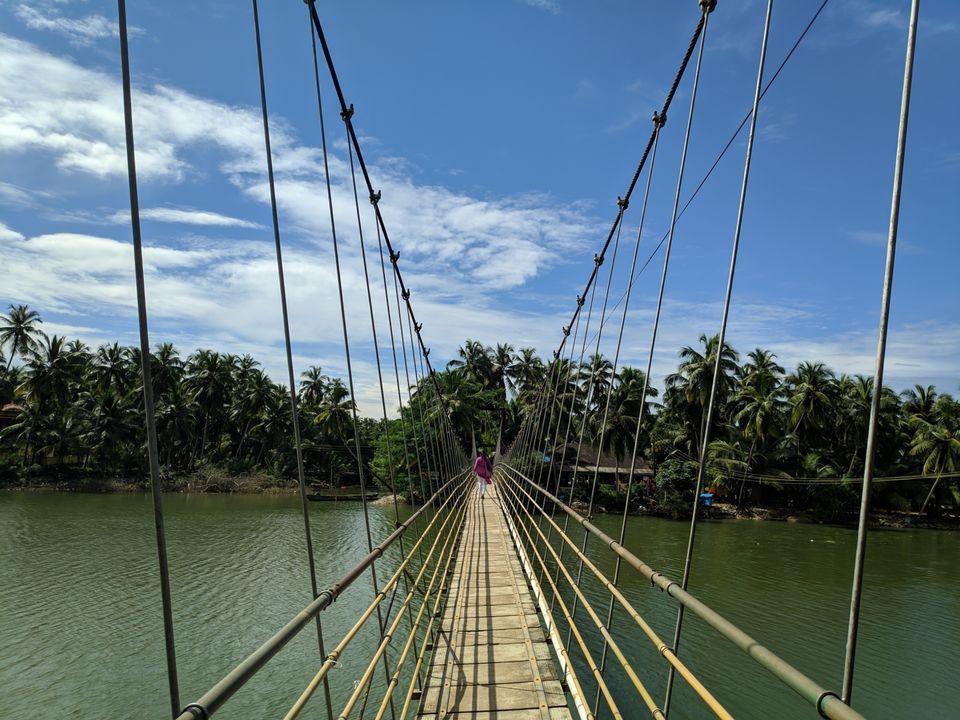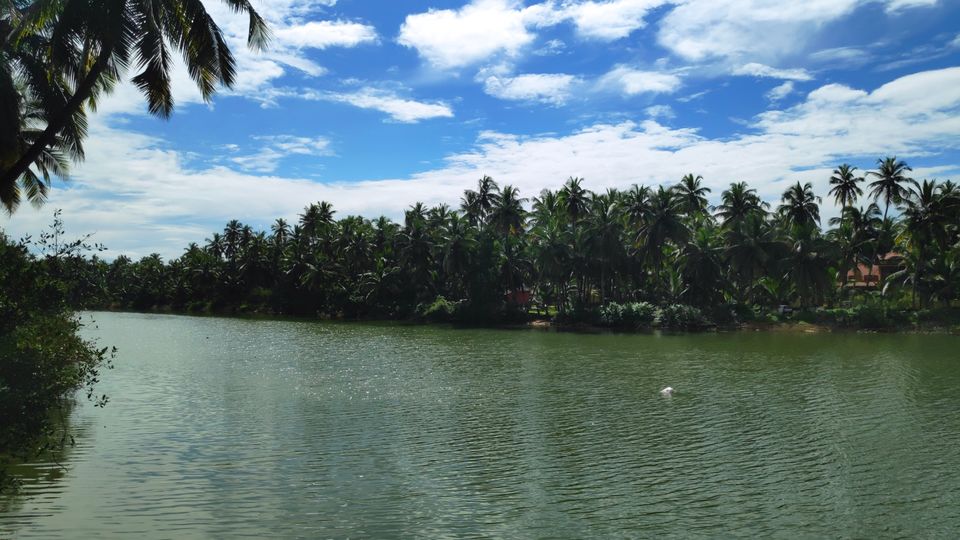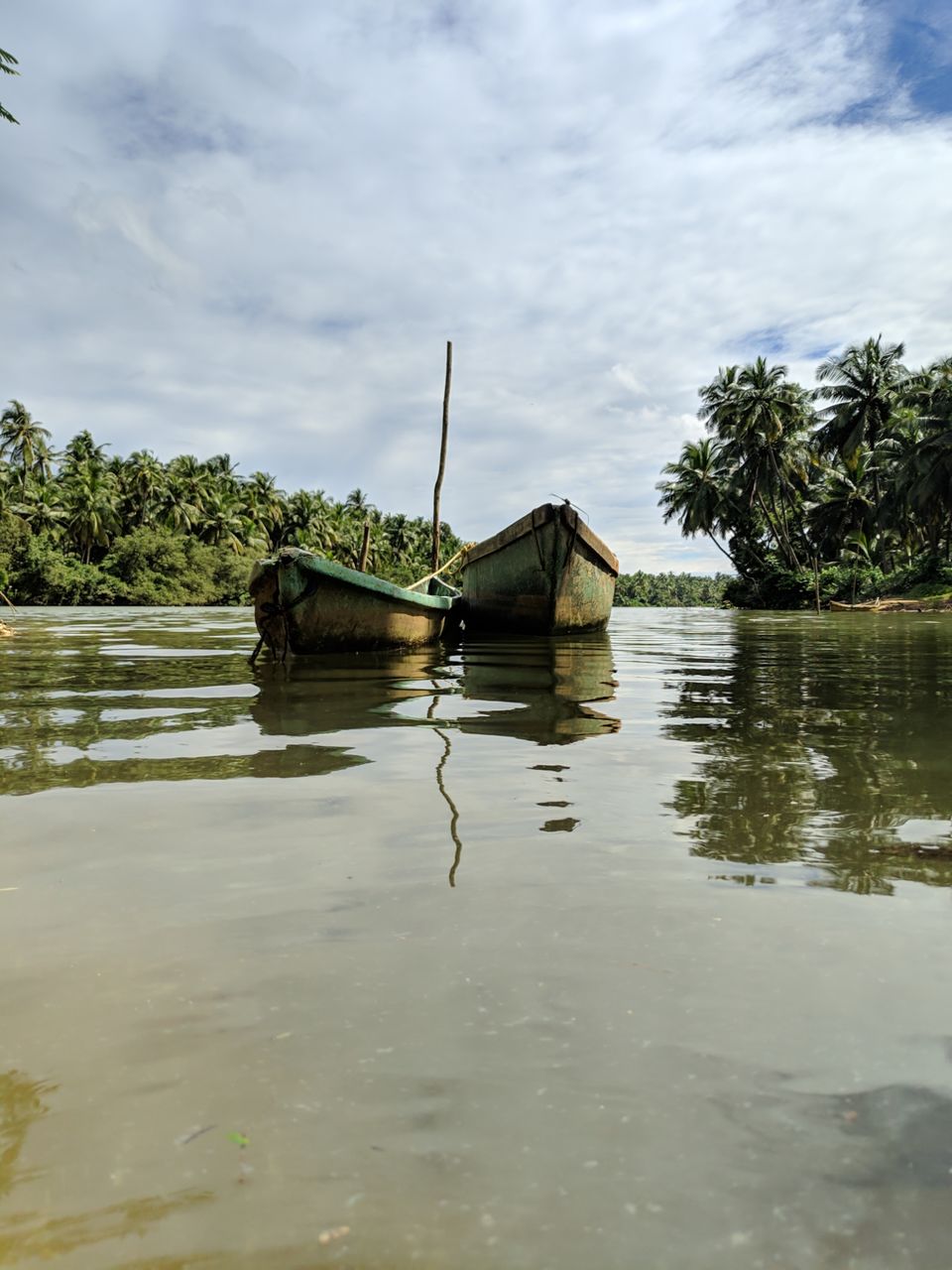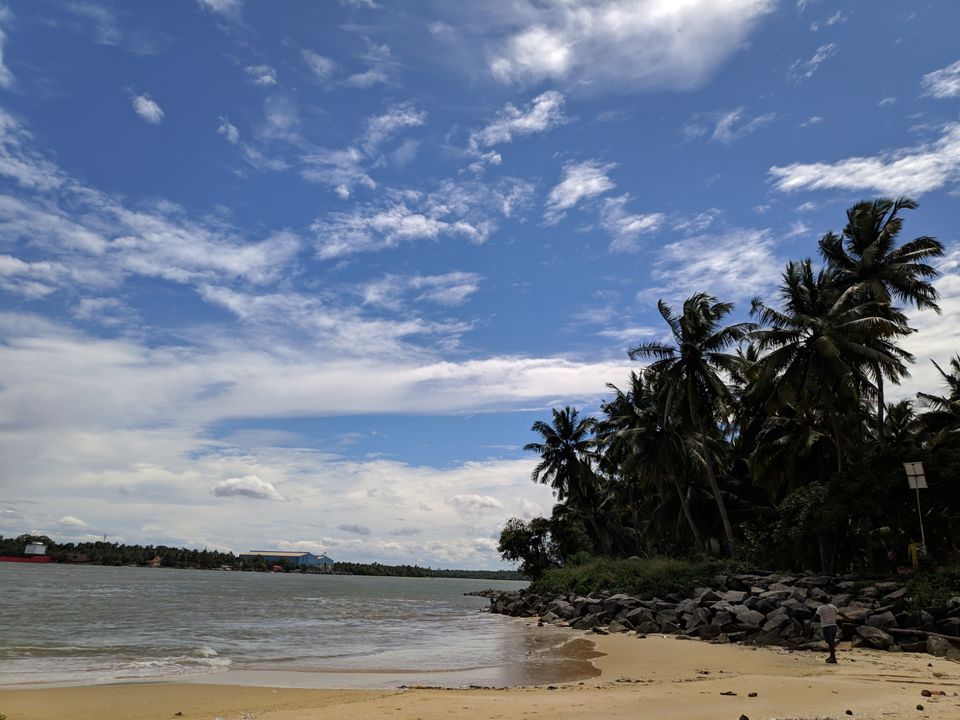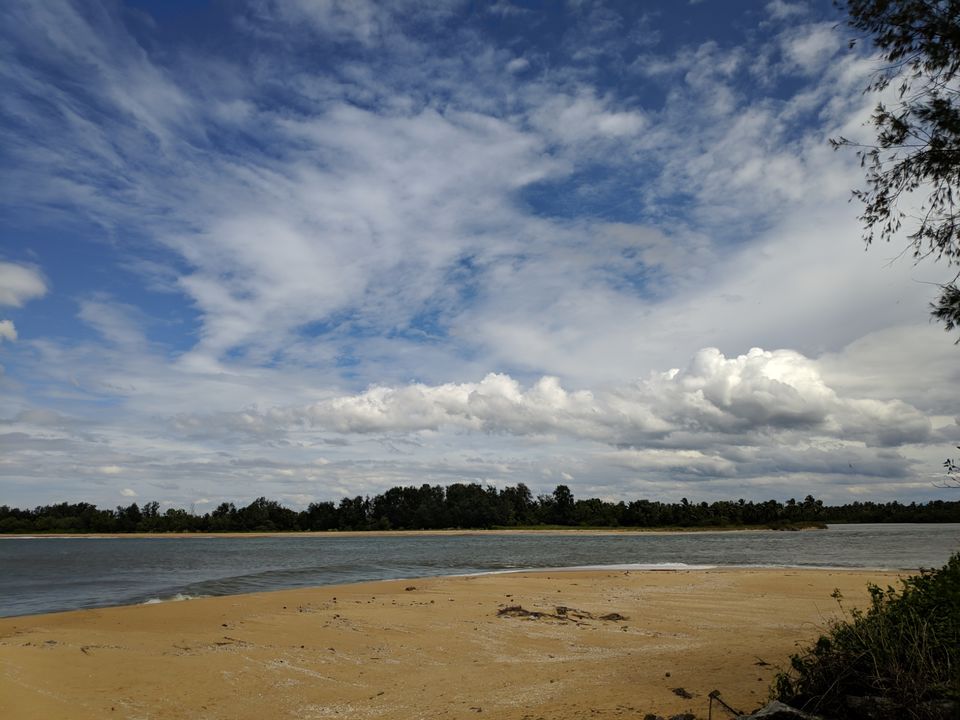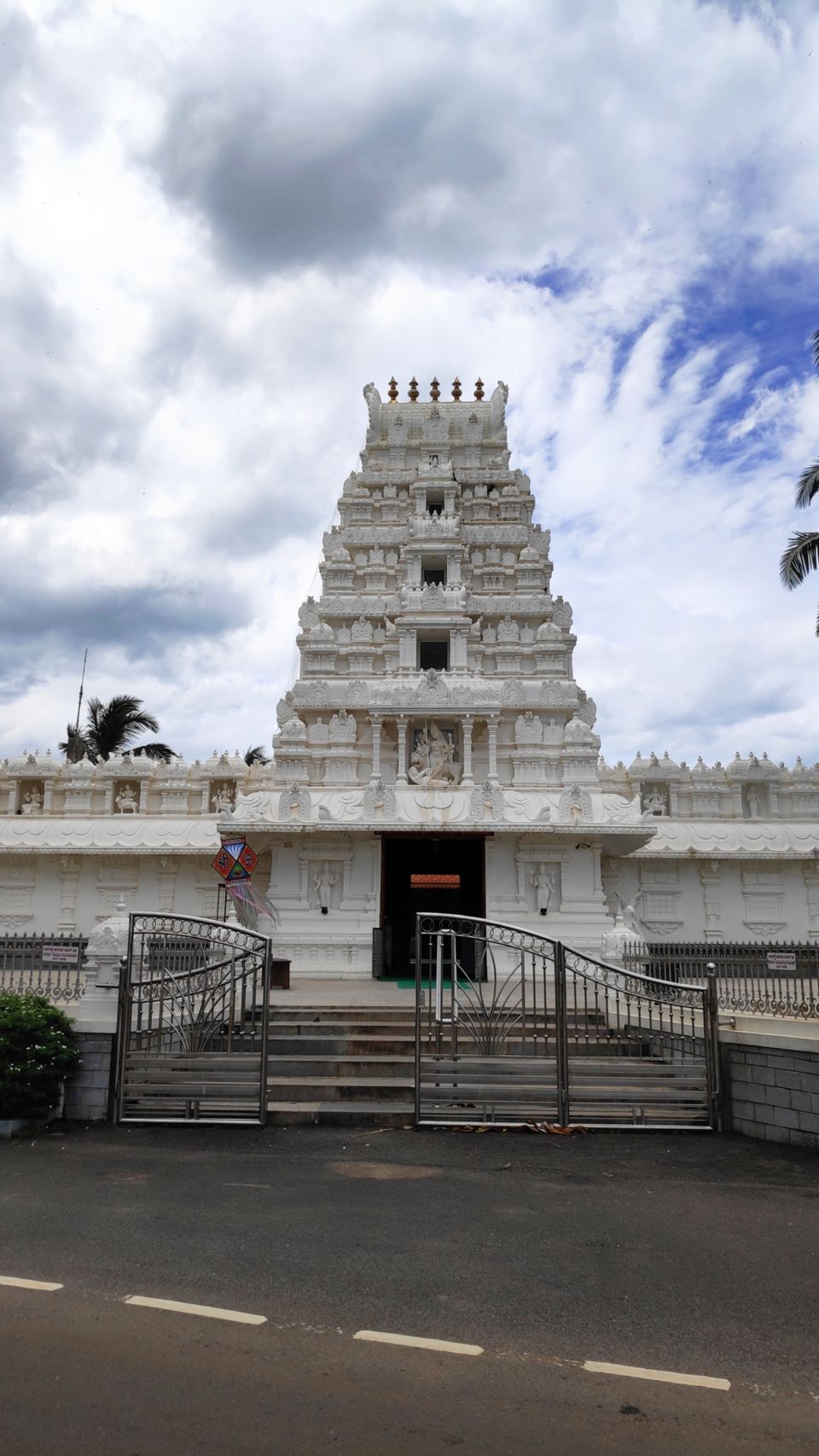 As we woke up on Day 3 , we noticed that the rains had subsided and the sky had kind of cleared for us to make plans . Being all saints day which is kind of the day we pray for all saints of the church, we headed to Mount Rosary church which is just beside my grandmothers residence. After mass we went to a local breakfast point called " Hotte Thumba" and smacked on some Sajjige-bajil ( upma with flattened spicy dry rice flakes) and Ambade vada. After reaching home we planned to move to my actual native town of Hirgan in Karkala. Thanks to my generous grandmother who allowed us to take the bike we embarked on a 35 km long journey consisting of amazing roads and picturesque views. Close to noon we reached our ancestral house and my happiness knew no bounds. It's always good to be in the place where it all began, your roots, your parents' roots. We ate some amazing home-cooked lunch fresh from the farm. I was surprised to see the cooking arrangement which consisted of a fusion of old style as well as some new innovation. I will attach a picture of the same for easier understanding. Along with my cousin's I moved to Karkala market to buy flowers and candles for All souls day, the day on which we pray for the dead of the entire family and decorate their graves. The day was spend almost in awe of the entire place and it's expanse. My family owns somewhere around 10 acres of land through which a national highway passes. I was overwhelmed just to be able to be there. I took the cattle in the house to the grazing lands. Also made friends with a calf and named it Beefy.  Our family also grows "Pan" leaves, which we then helped to arrange, so that we could take it to the market to sell.We then helped cook some amazing dinner which consisted of Pork curry, chicken masala and sannas. It was a pleasure to breathe in amazingly fresh air and live in the midst of nature. After dinner we made arrangements to doze off and I din't take time to execute the plan.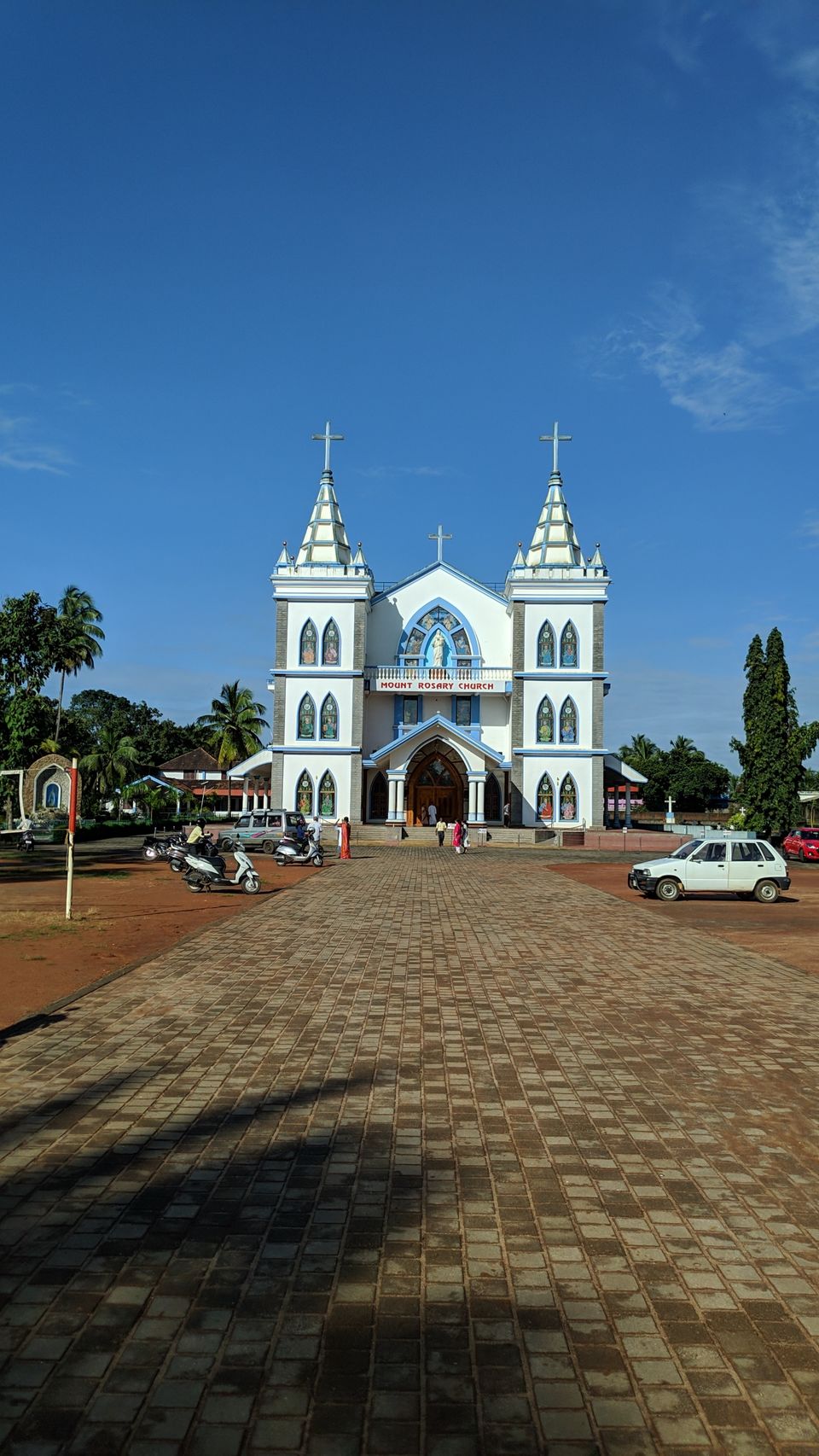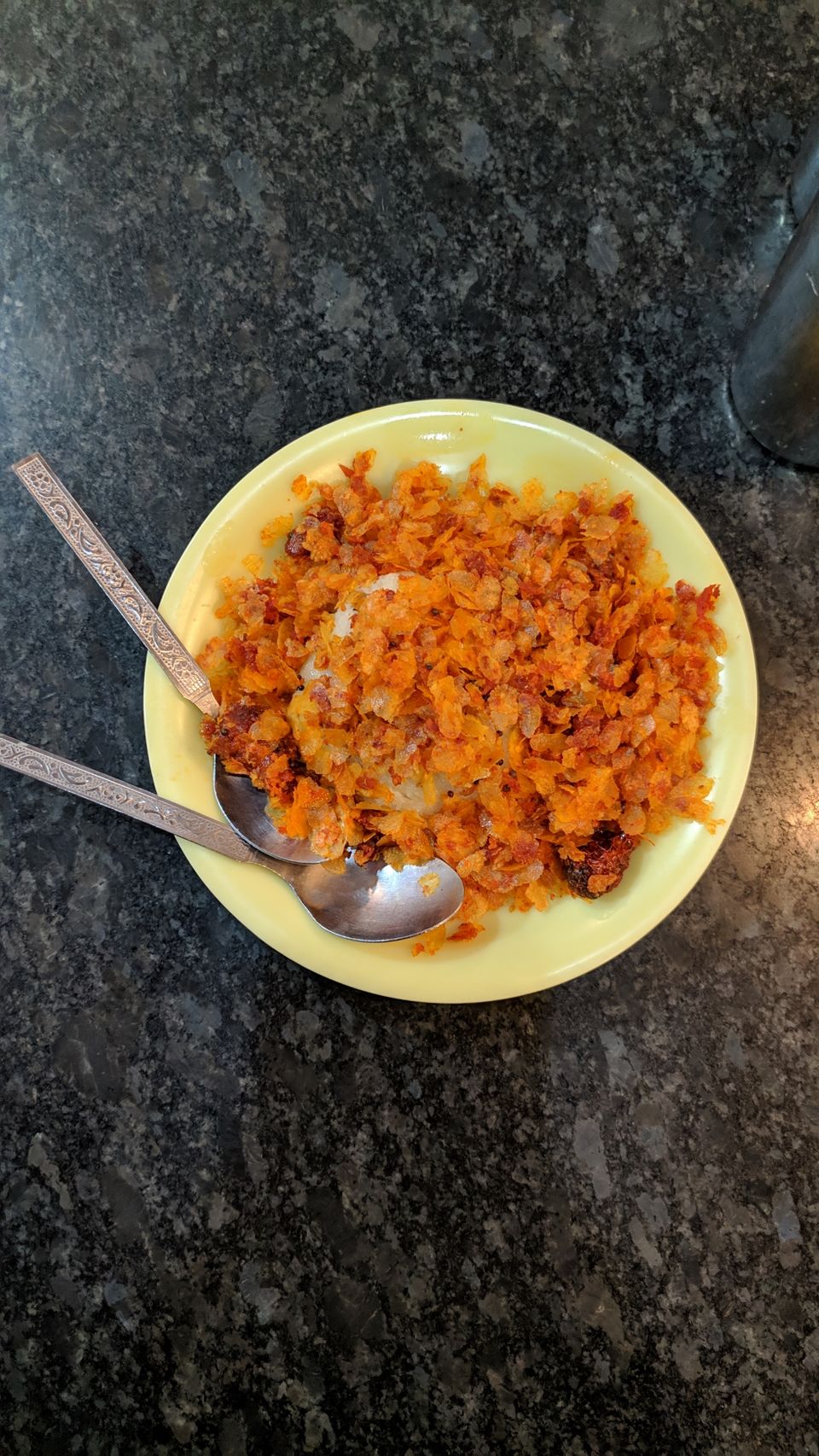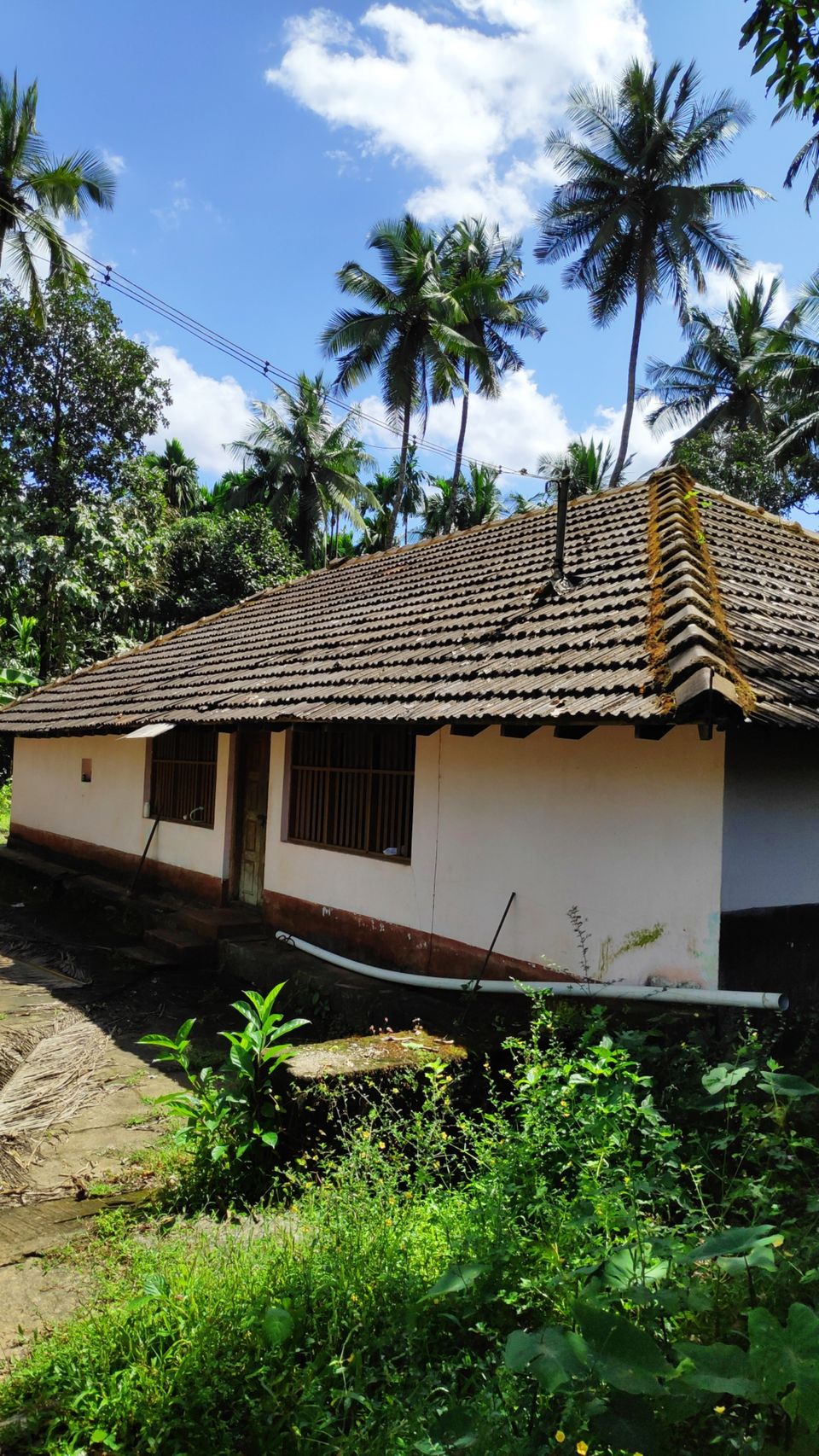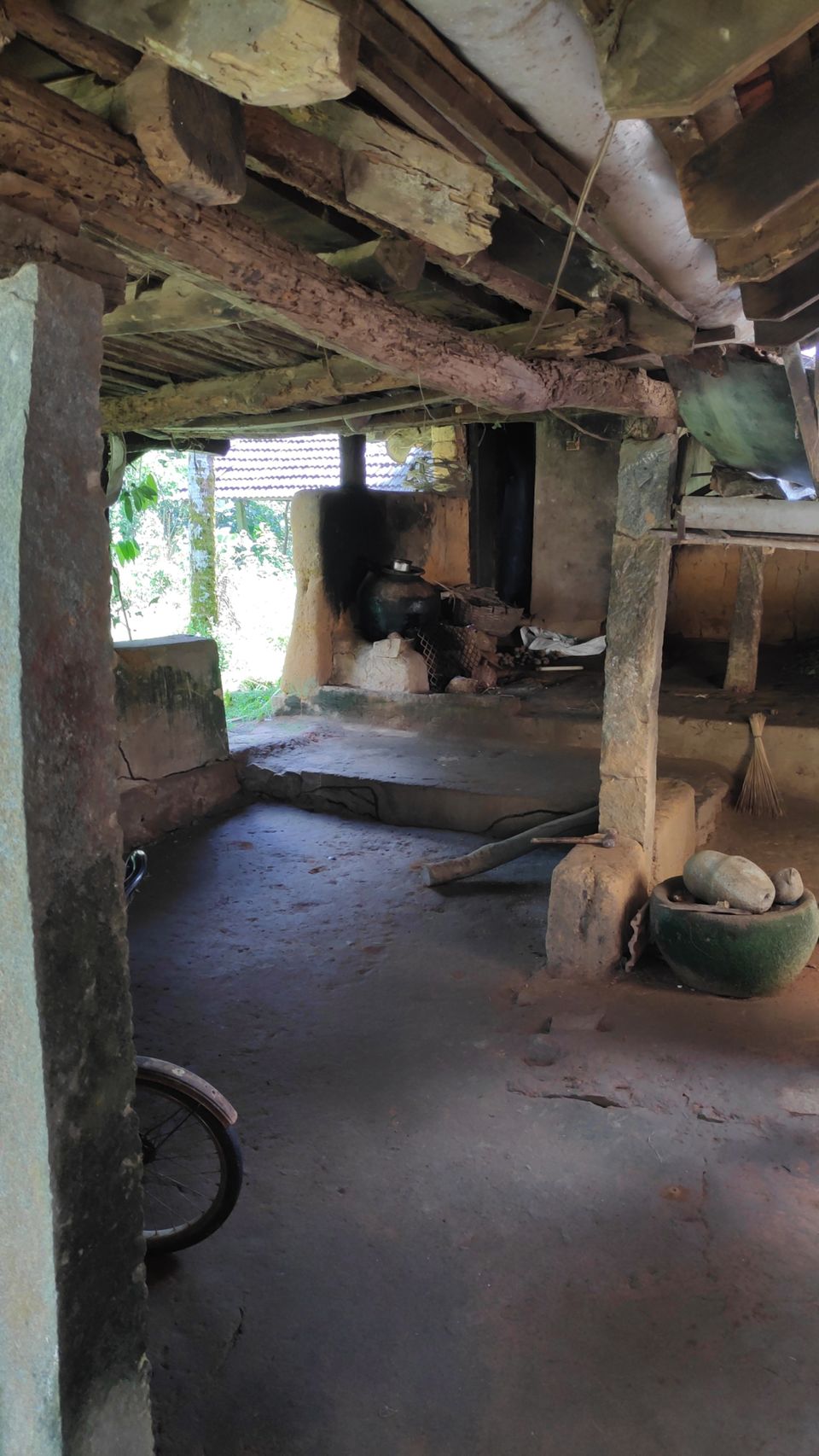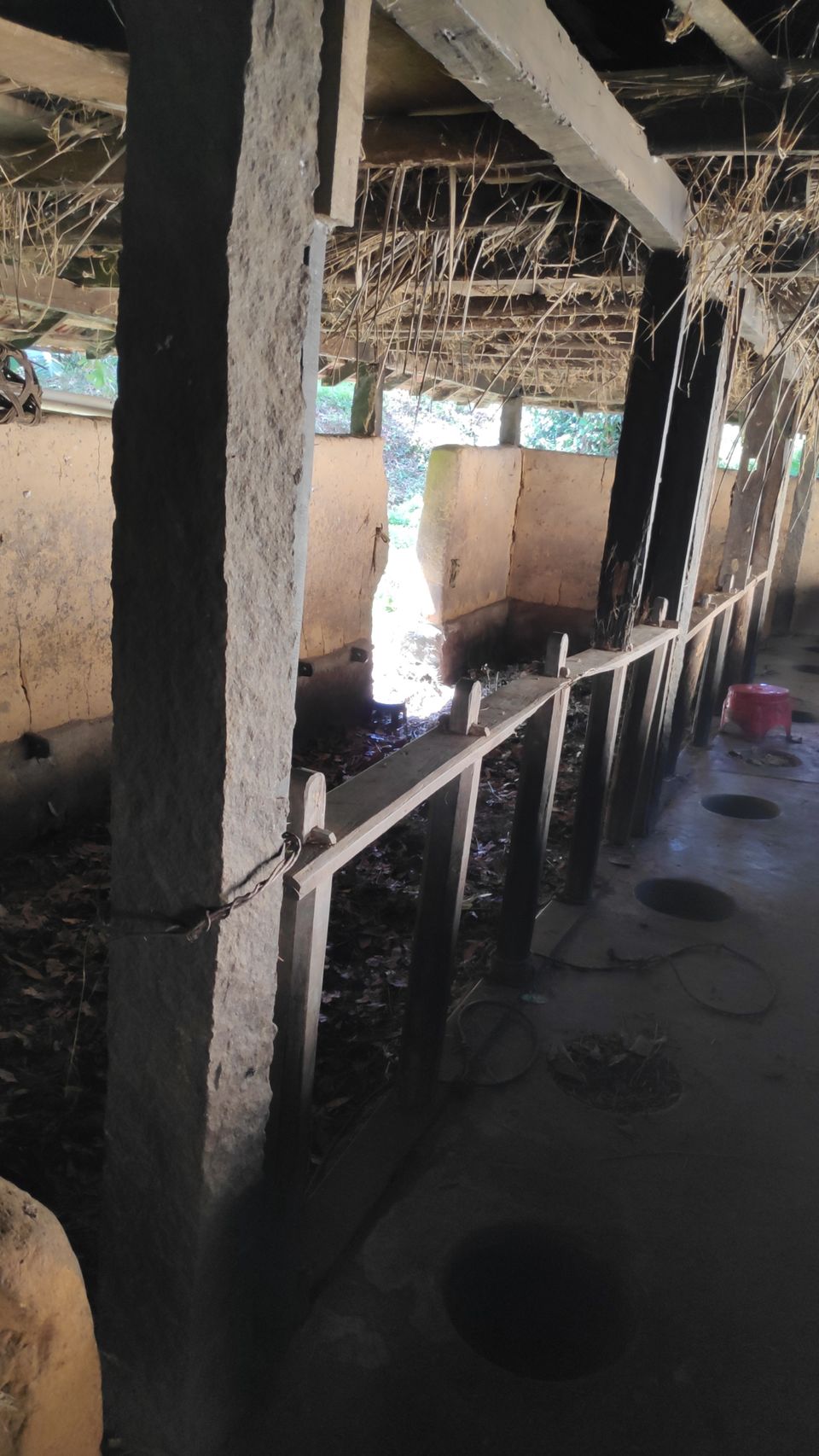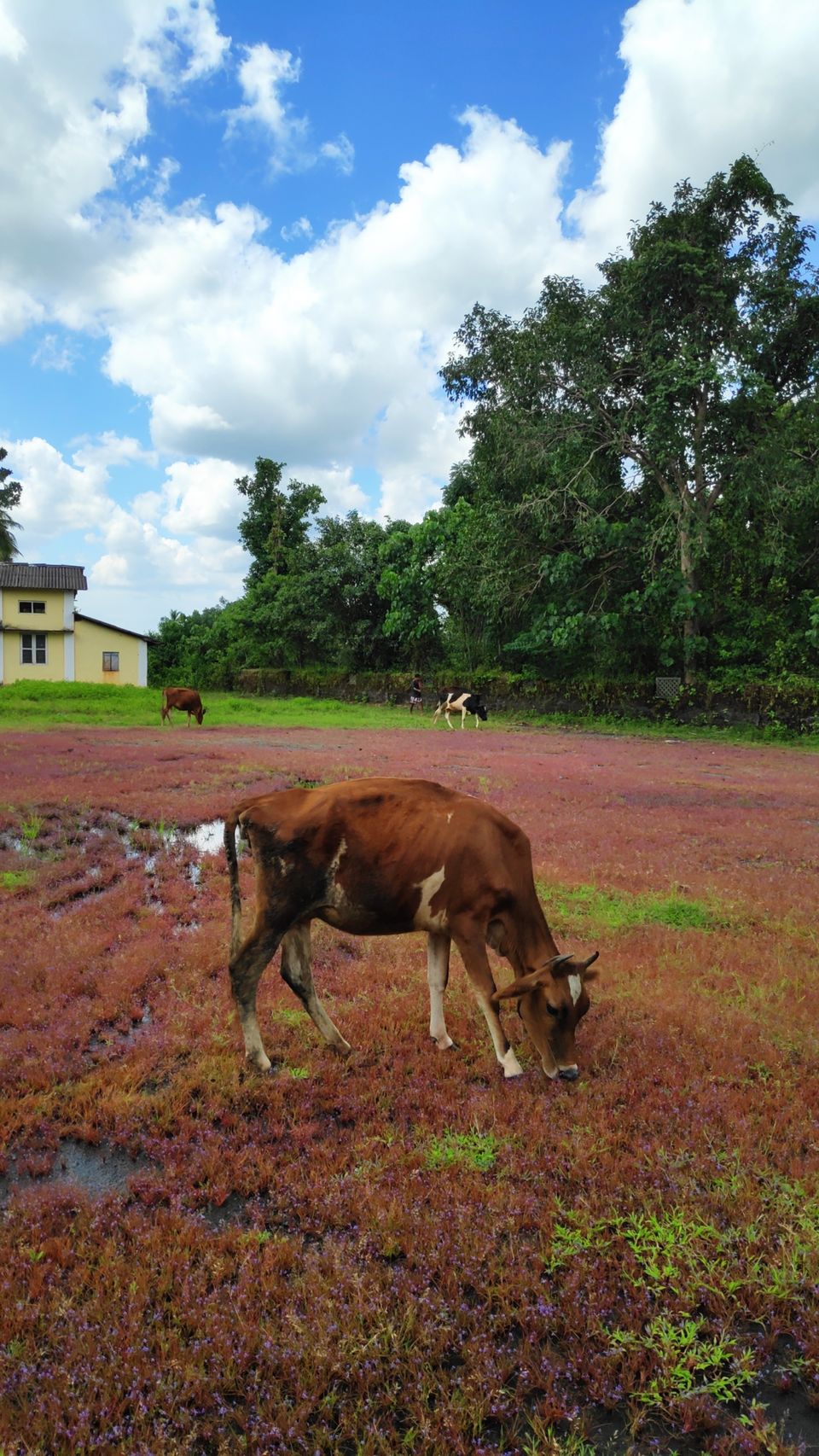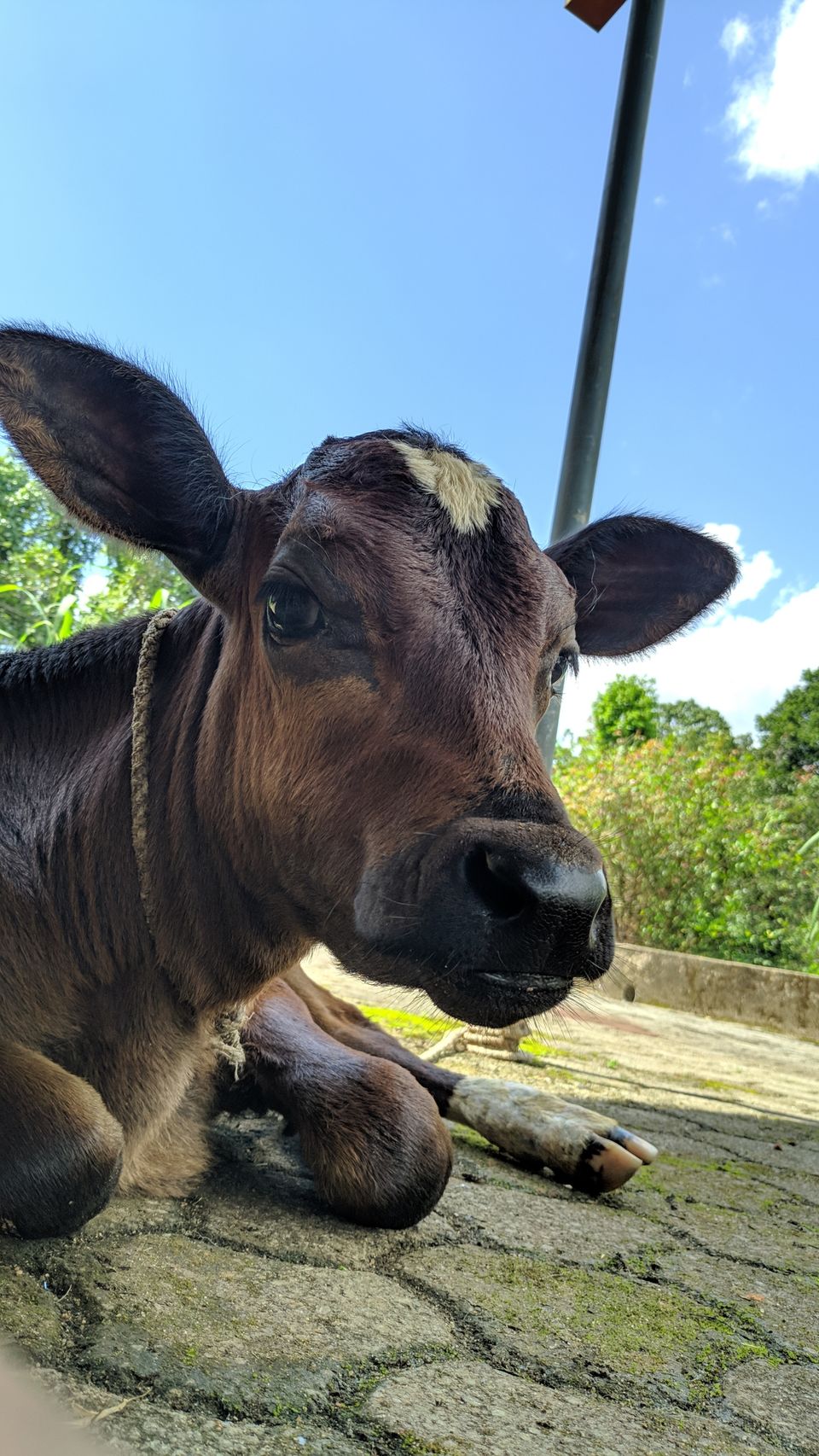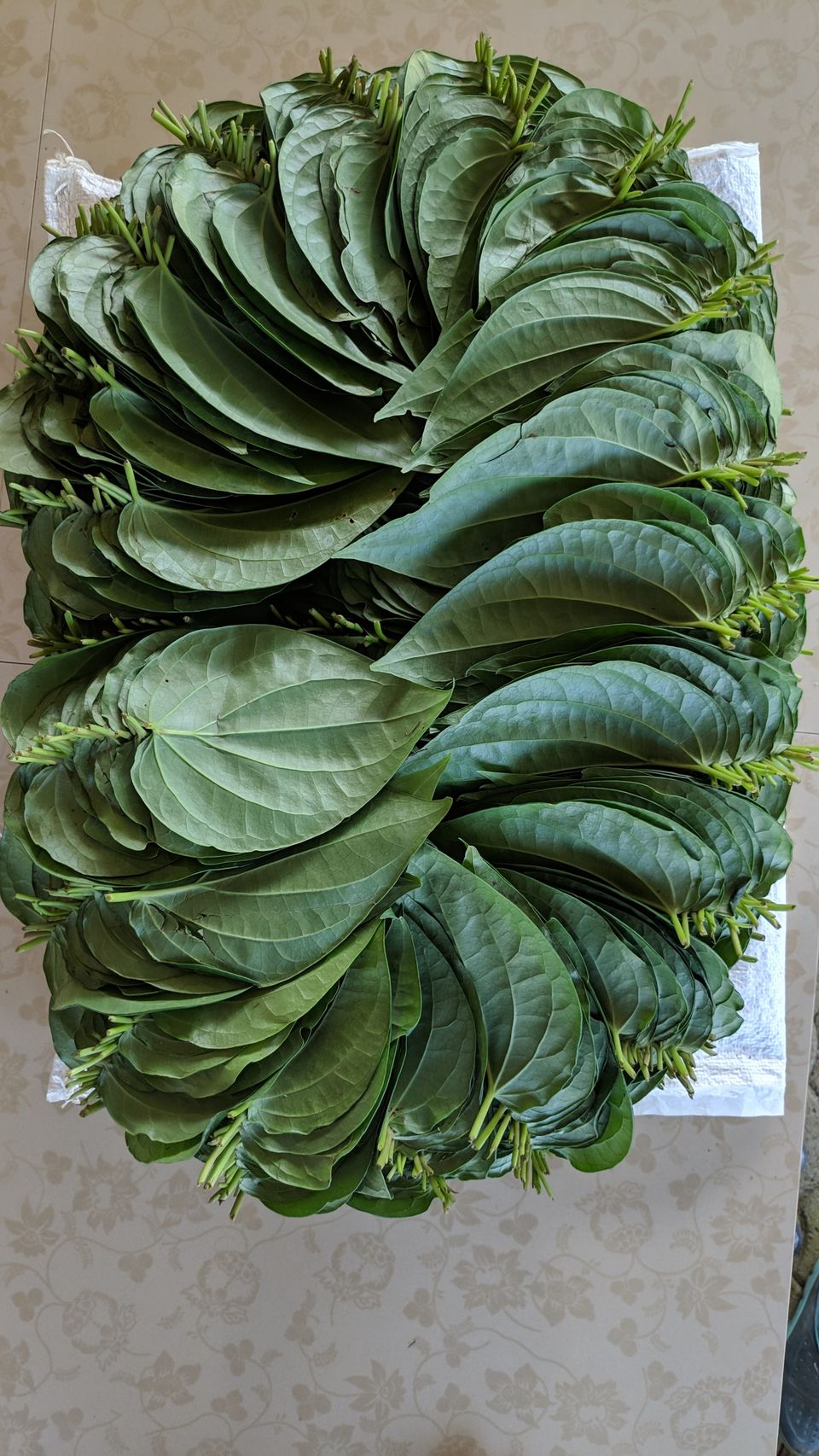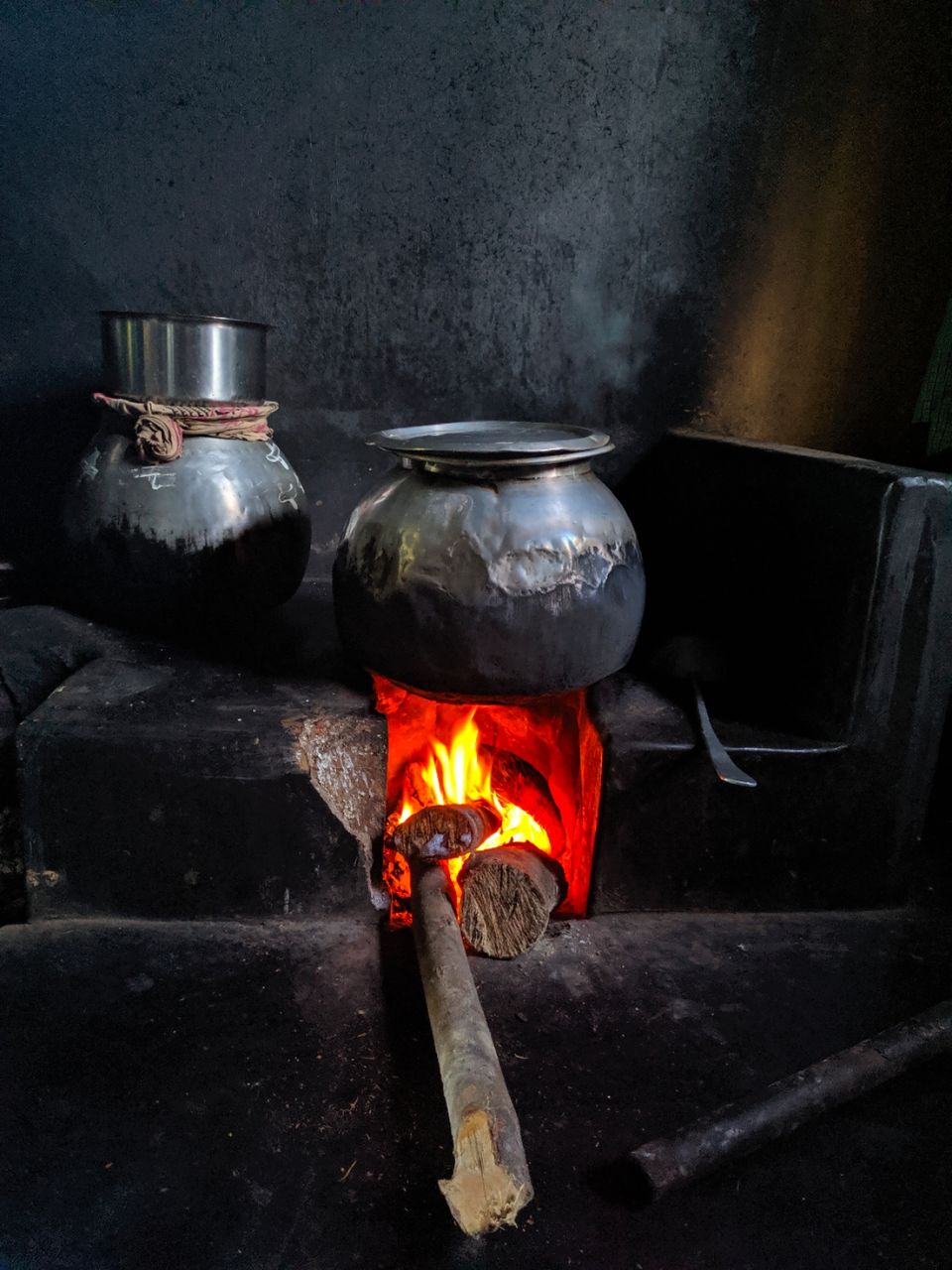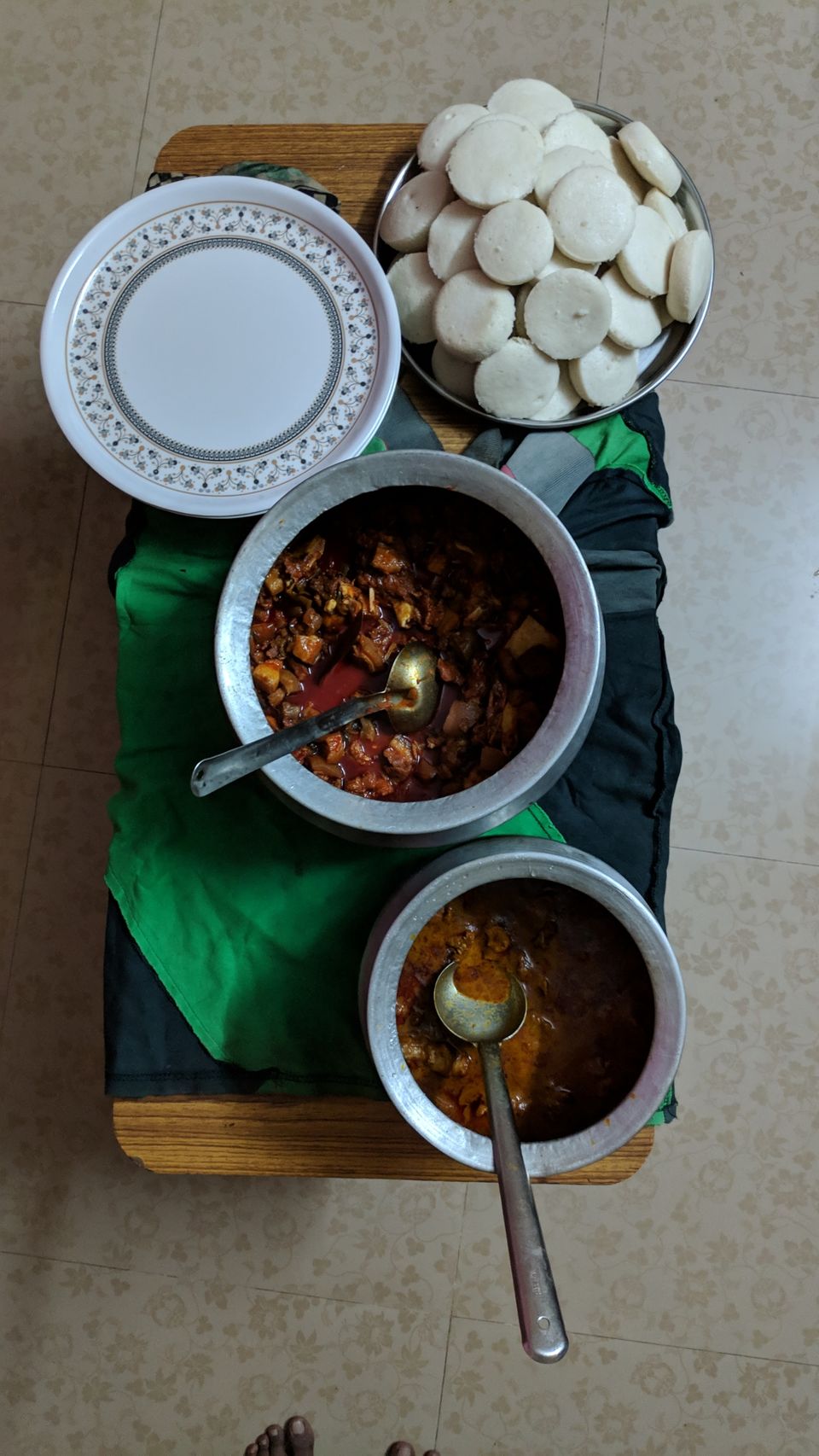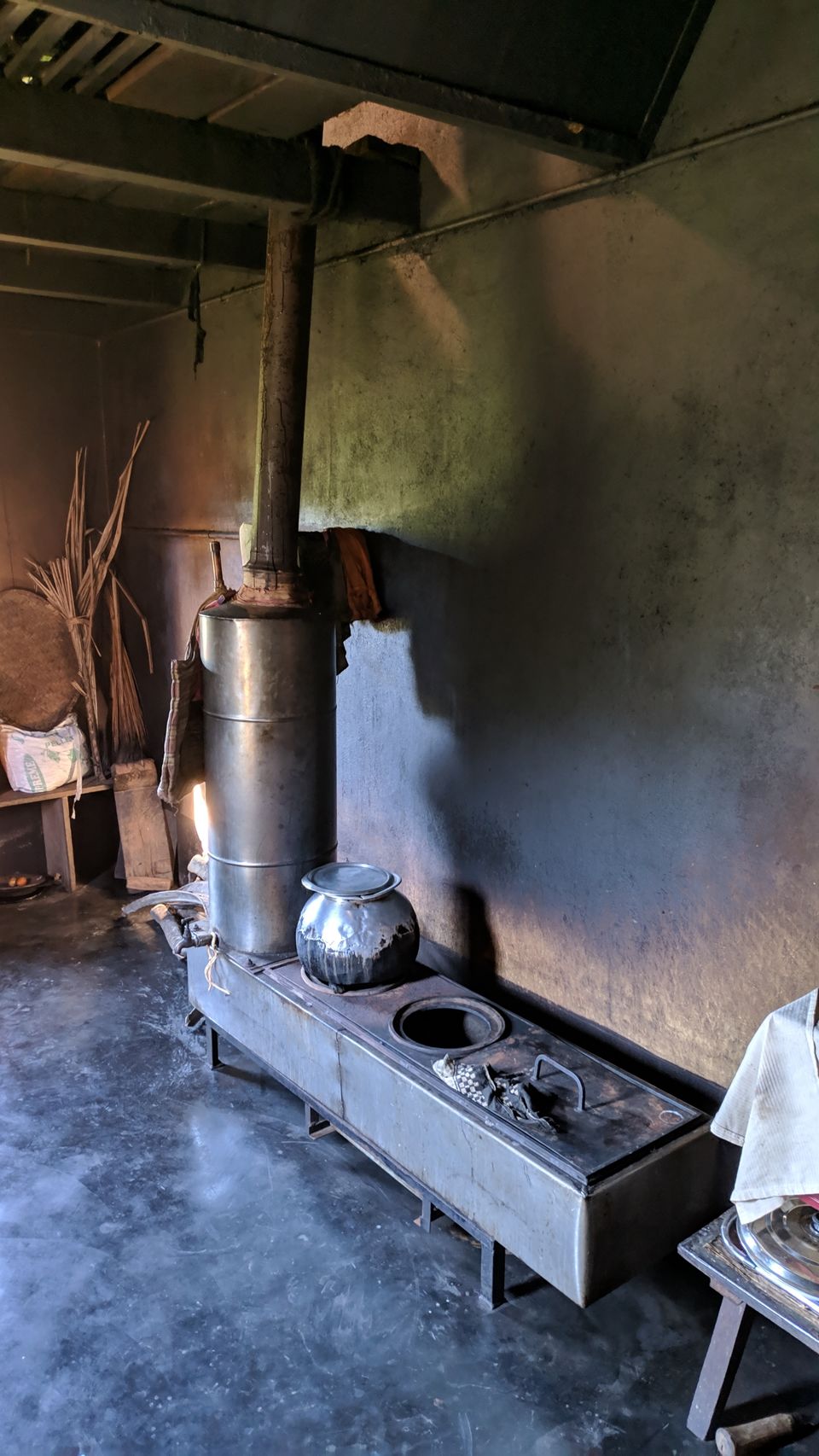 Waking up to the rooster crowing at 5am , Day 4 of our journey began. I was in my ancestral house and couldn't help but take a walk through the fields barefoot, placing my feet on the morning dew. We have around 10 acres of land, the expanse of which can be explained much more precisely by mentioning the fact that a national highway passes through the fields. It was 'All Souls Day' today , a tradition where we pray for the dead in the family. So we went to church , followed by prayers at the burial grounds of my great-grandfather and great grandmother. While I was at the graveyard, I couldn't help but notice the age of all the deceased. You would be surprised to know I didn't find a single male below the age of 90 years and female below the age of 85 years in any of the graves. It just goes on to show how life in the city has caused a drastic reduction in life span.
As soon as we were done with Church , along with my mother ,I went to Karkala bus stand to enjoy some fresh Mangalore buns. From there we went to the Gomateshwara statue , which is a place of pilgrimage for the Jains. After climbing 186 steps , we got to see an amazing view of the entire city , lush green with coconut trees. The statue itself was a treat to the eyes, almost 500yrs old and stood 42 feet tall.
From the Gomateshwara statue we made our way to St. Lawrence Church in Attur, which is a Basilica and holds a very special importance. It is considered to be a place where wishes come true and over the years the number of people who believe in the powers of this church have increased tenfold. Known for its amazing architecture and a beautiful backstory, this church just looks like a castle from one of the Harry Potter films. After offering a few prayers and visiting the miraculous pond which is a fresh water spring , we travelled east to visit Belman, a small village where one of my other grandmother stays. Here we faced a new challenge altogether. Google maps show Belman as a bus stand , no more no less. Inner roads are not shown on the map and searching for a house in an unknown location was difficult for me. To add flame to the fire, the network coverage was minimal. Thanks to people being so close to each other in villages we could ask the locals for my grandmothers house , whom the people knew by name , surprisingly. As we reached my grandmothers house through roads which were not actually roads but fields in which paddy was being grown, I could get the aroma of some amazing lunch being cooked. The fragrance of pork curry was so distinct that I could literally guess what's for lunch even before she welcomed us into the house. We ate a wide variety of food for lunch. It was a royal yet modest spread which comprised of pork curry , fish curry , boiled rice , appe (mini idli sized small sweet bread), muthli ( spherical balls of rice with jaggery and coconut) , Patoli (a mixture of jaggery and coconut , stuffed in rice batter and steamed in turmeric leaf) and pole ( thick dosa ). All this was followed by a traditional Mangalorean sweet dish called Vorn ( Gram dal cooked in coconut milk and jaggery). I ate for almost two hours with my grandma still not being satisfied with my appetite. She kept complaining that I ate so less. After a brief walk through the fields with Grandma , we met her daughter and her daughter's sons who offered us lunch again but we settled for just fruits as we were already full up to the brim. Around early evening we bid adieu to Grandma and Grandpa and made our way back to our ancestral home. But enroute my mother remembered a few other uncles and aunts who stayed close-by. Thanks to technology we could get their phone numbers from relatives , call them up, get their location and put on our map to navigate us there , all as we stood under the sun on the highway. After meeting everyone and taking a few selfies , we made our way back to our ancestral house, the roads at this point of time being dangerous, as the sun had set and street lights were just for show and didn't come on. With people driving on high beam , I found it very difficult to ride the bike as the light kept flashing through my spectacles into my eyes ,putting me in a brief moment of blindness everytime I passed a car on the other side of the road. Finally we made it home and rushed for a hot water bath. With bathing out of the way we ate an early dinner comprising of the same items from last night and dozed off early as that's what people do in villages.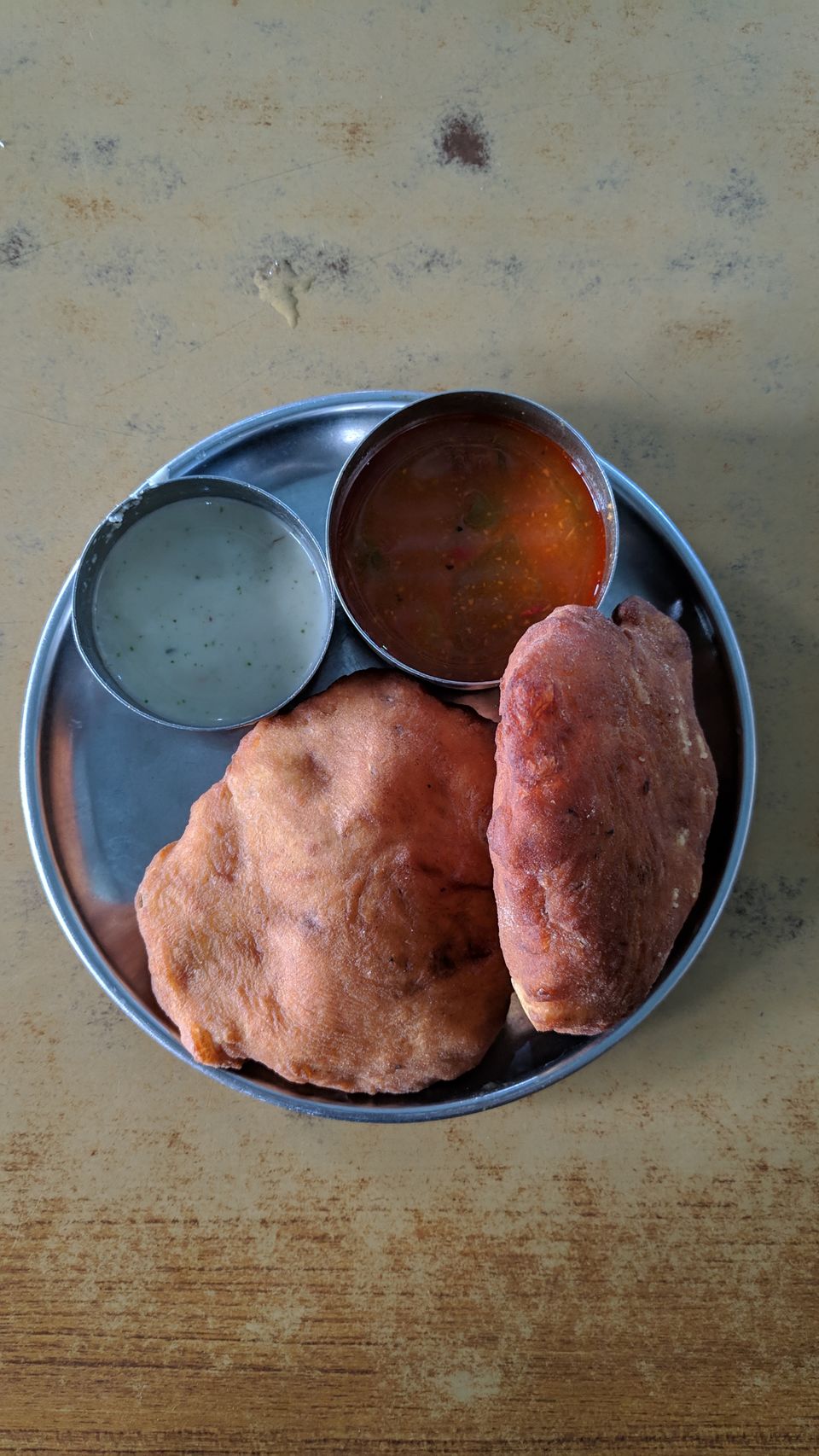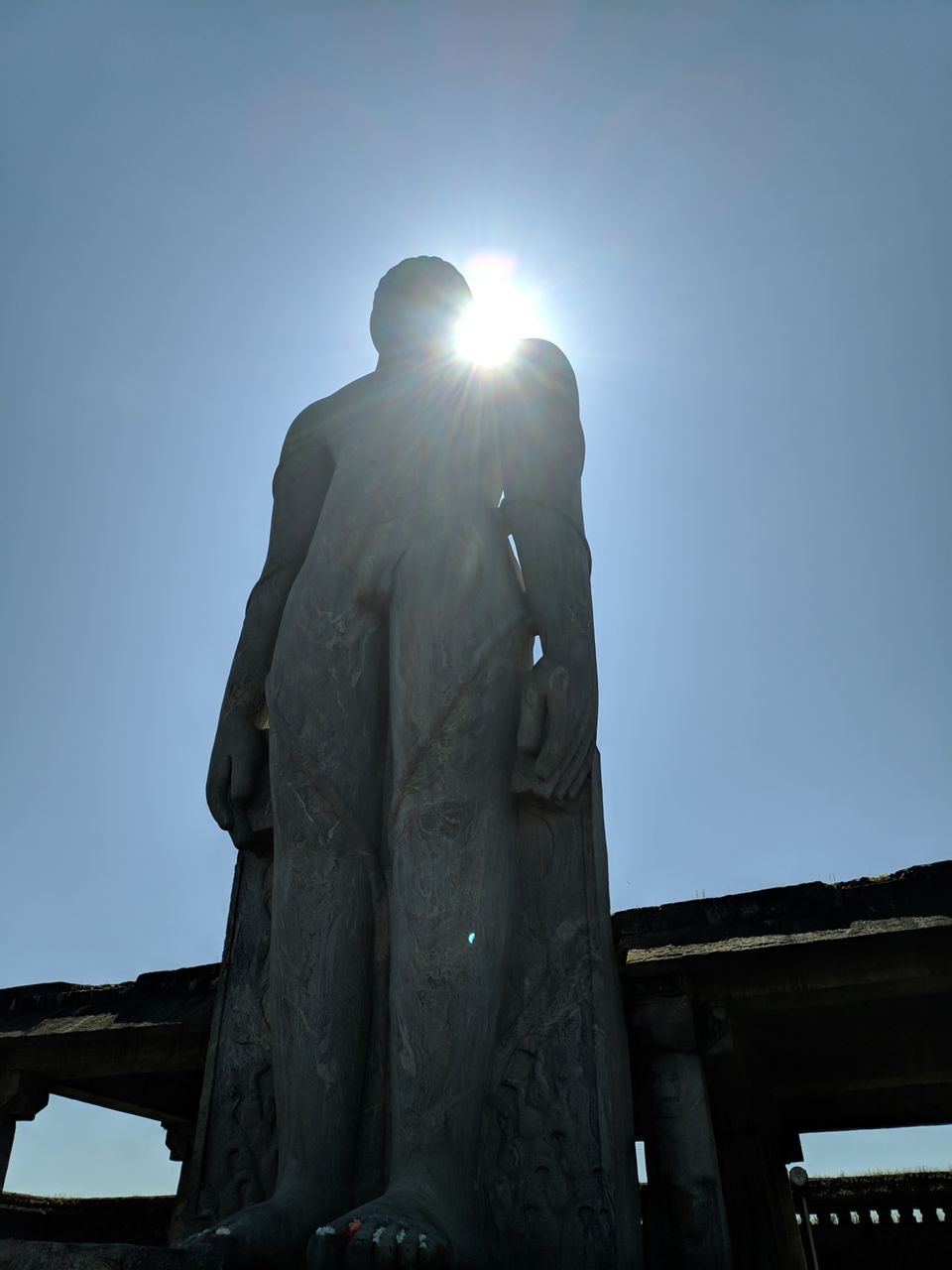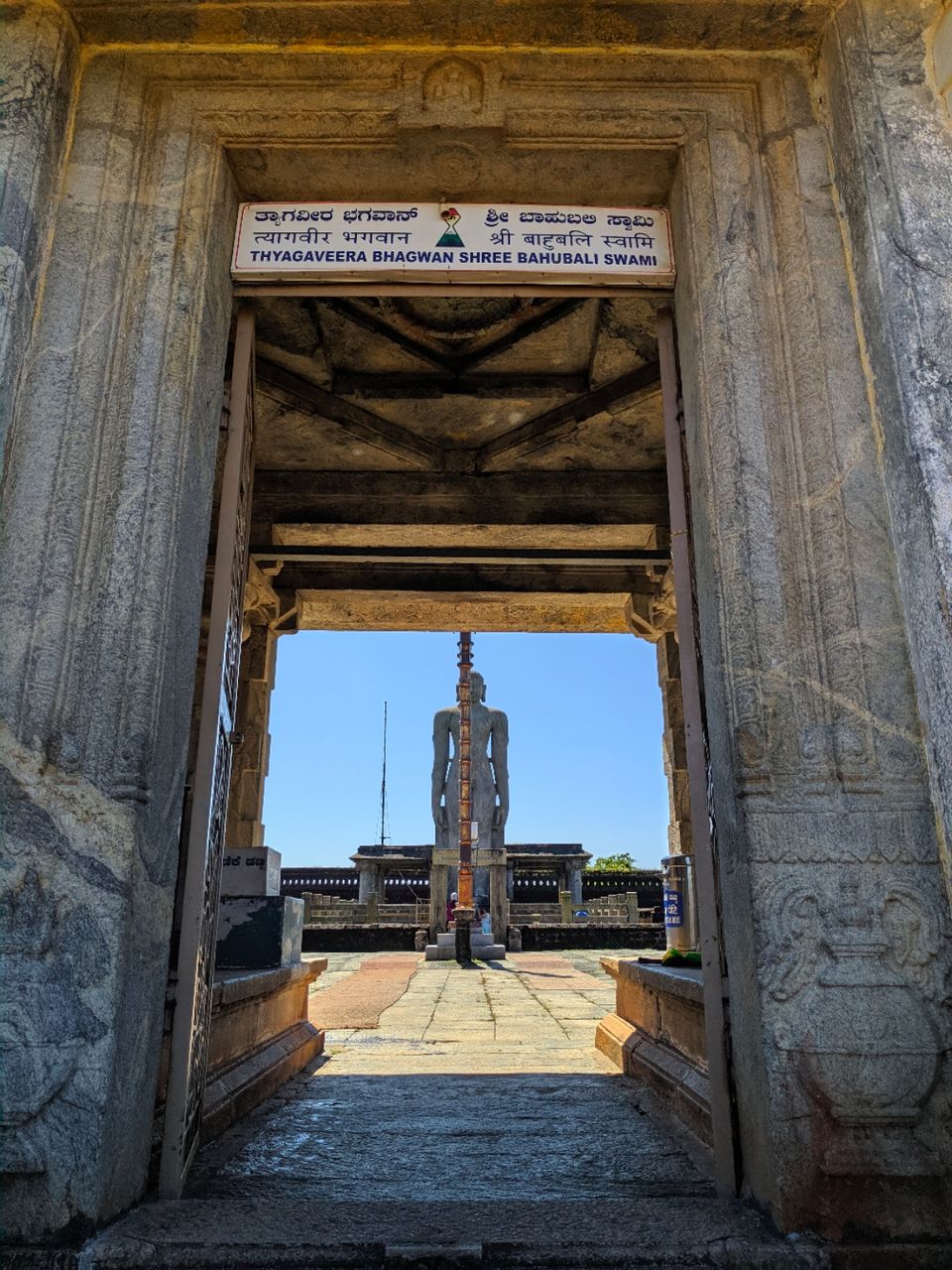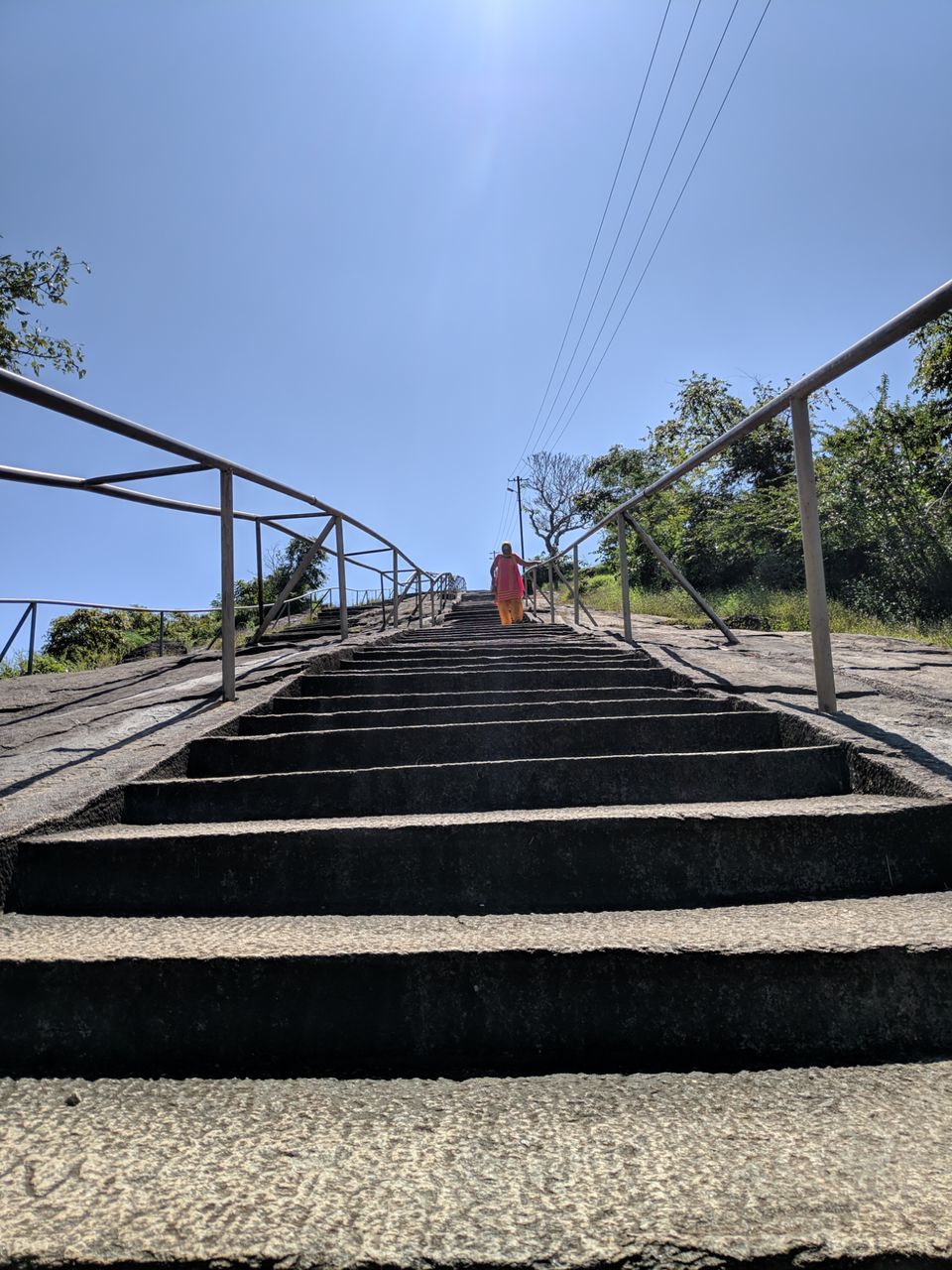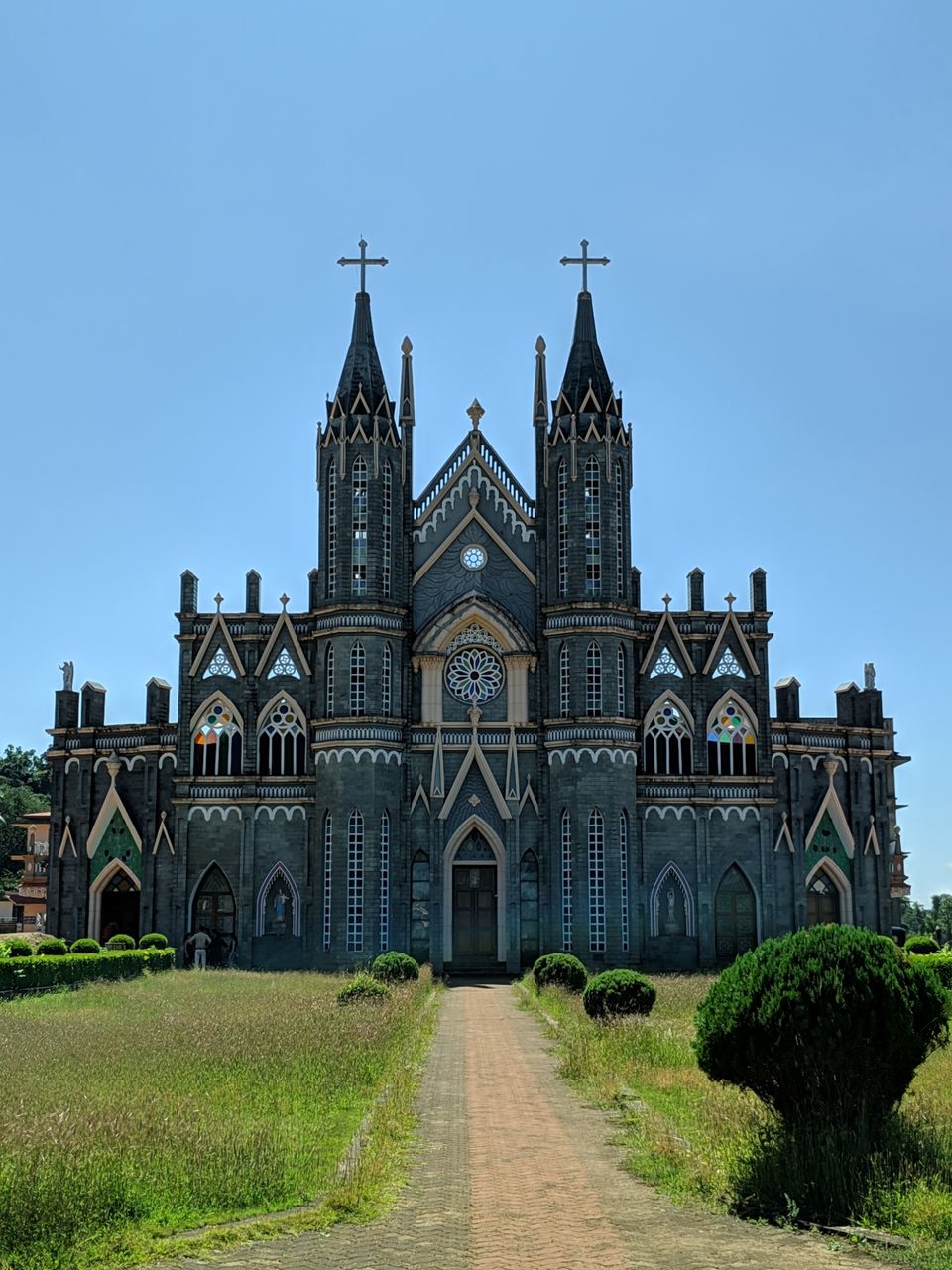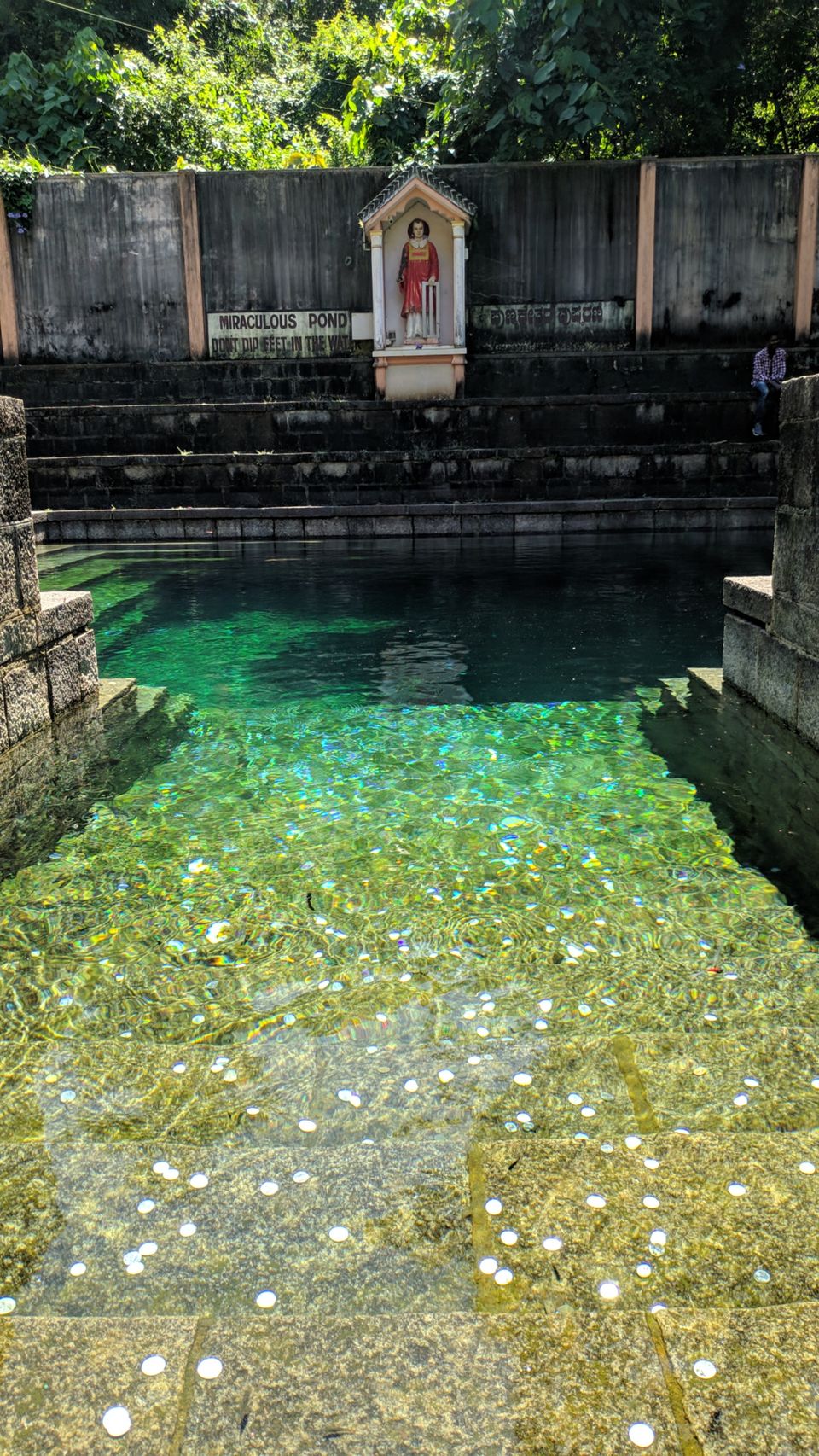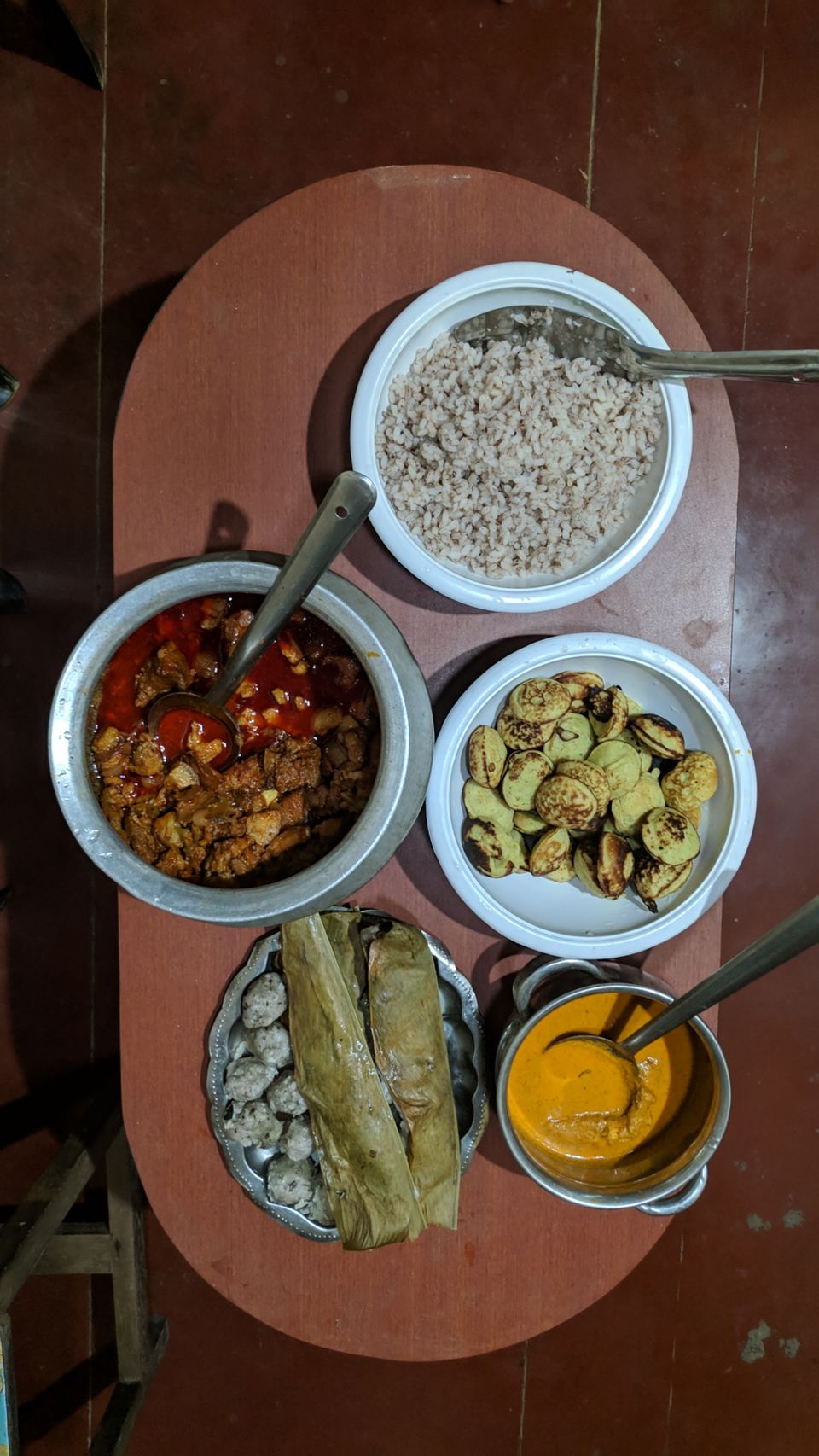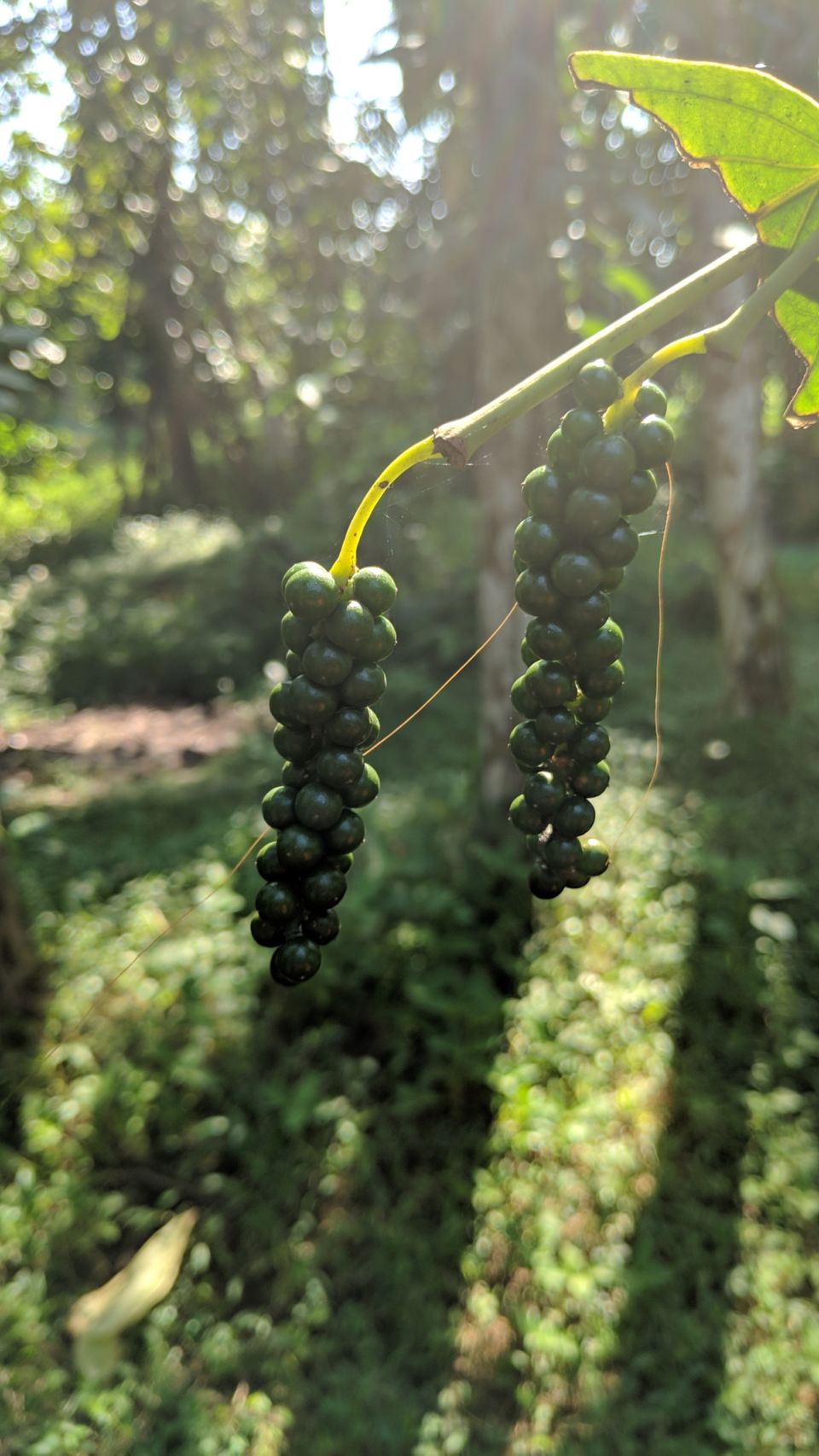 We woke up the next day and started packing as we had to get back to Udupi from where we had come to visit our ancestral house. We had some sumptuous breakfast in the form of Dosas and curry from last night. And my mom then expressed her wish to walk the entire expanse of the fields like she did when she was young. Little did I know that her wish would turn out to be so difficult for me to fulfill thanks to her swollen legs and blood circulation issues in the feet. What would otherwise take me half an hour took me almost more than an hour and a half to go through the fields, through water, through thorns , through wet mud. But ultimately the view was fantastic and a treat to the eyes. Soon we said our goodbyes and were on our way back to Udupi.
On our way , as we crossed by Manipal, we visited another grandmother and that's when i realized the expanse of my family ( my great grandfather had 10 kids). After visiting grandma and having a simple lunch of dosas and fish curry we continued on our journey to Udupi. As soon as we reached Udupi, my back was already in pieces due to the rough ride and my ears were paining, thanks to the small sized helmet as well as the constant commentary by my mom through the entire ride. I fell flat on the bed and took a sweet nap. As I woke up, I saw the dinner table being set. Some delicious fish fiesta was on its way to my tummy. The dinner consisted of boiled rice, fish curry, fried pompret and crabs cooked in coconut. It smelt amazing and tasted amazing as well. I gobbled it up in no time and was ready to doze off. And yes I did doze off in no time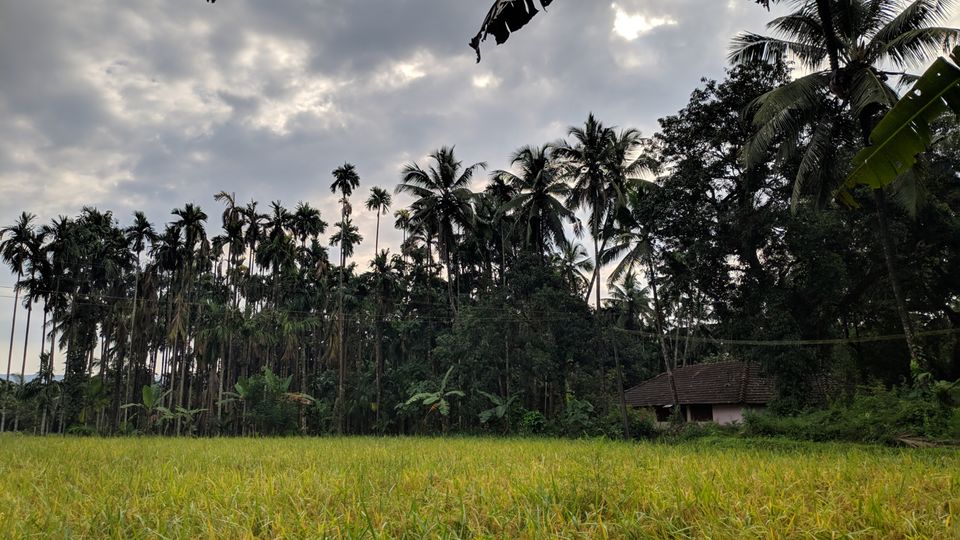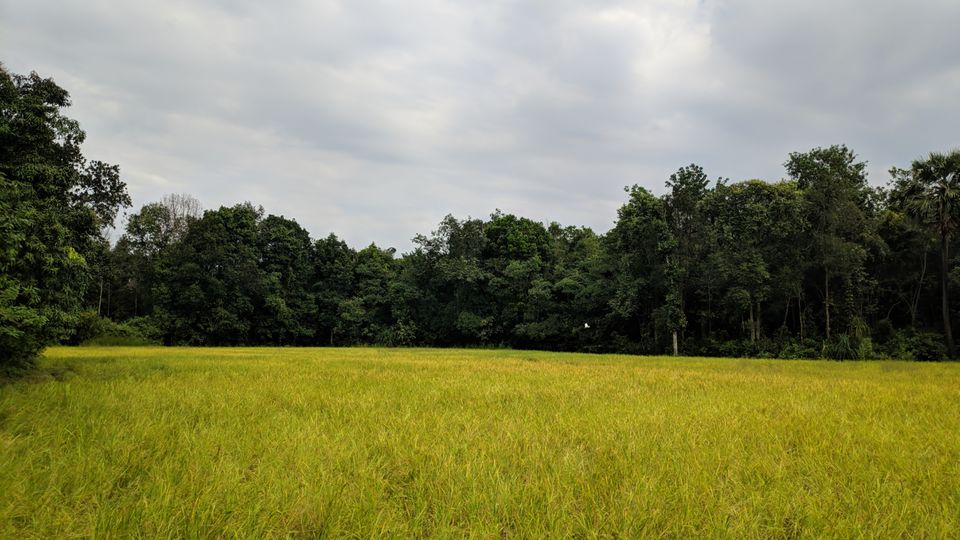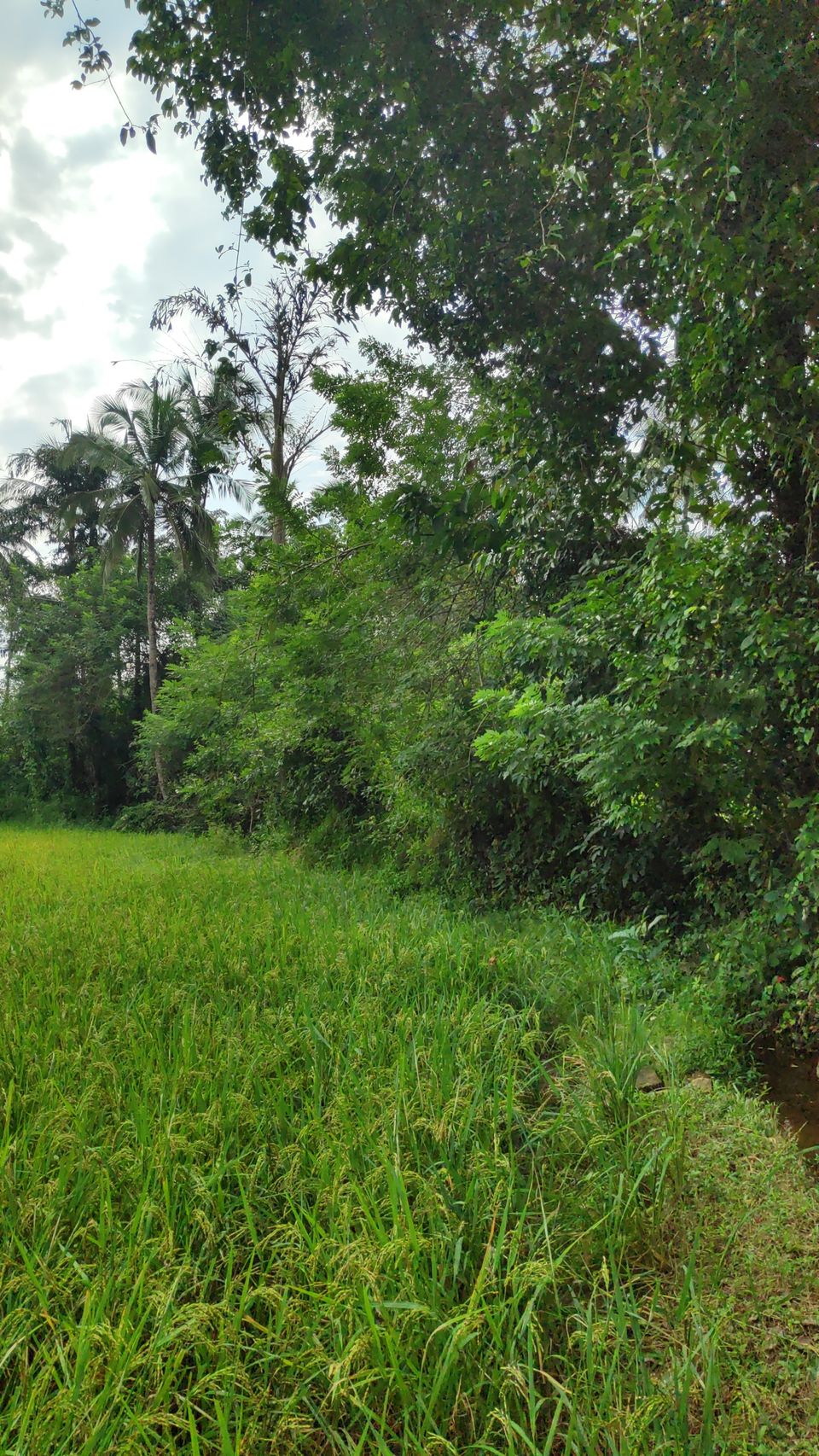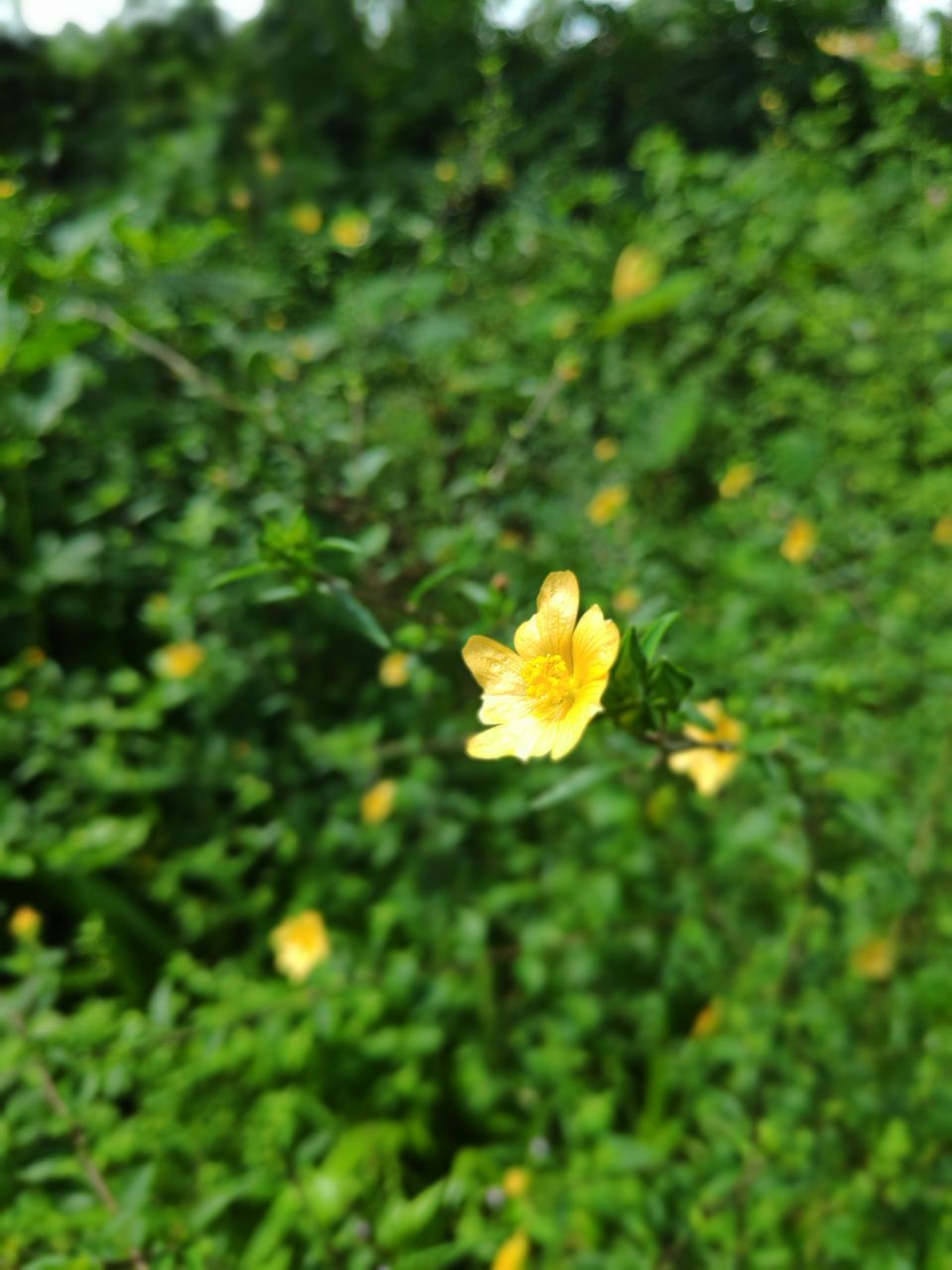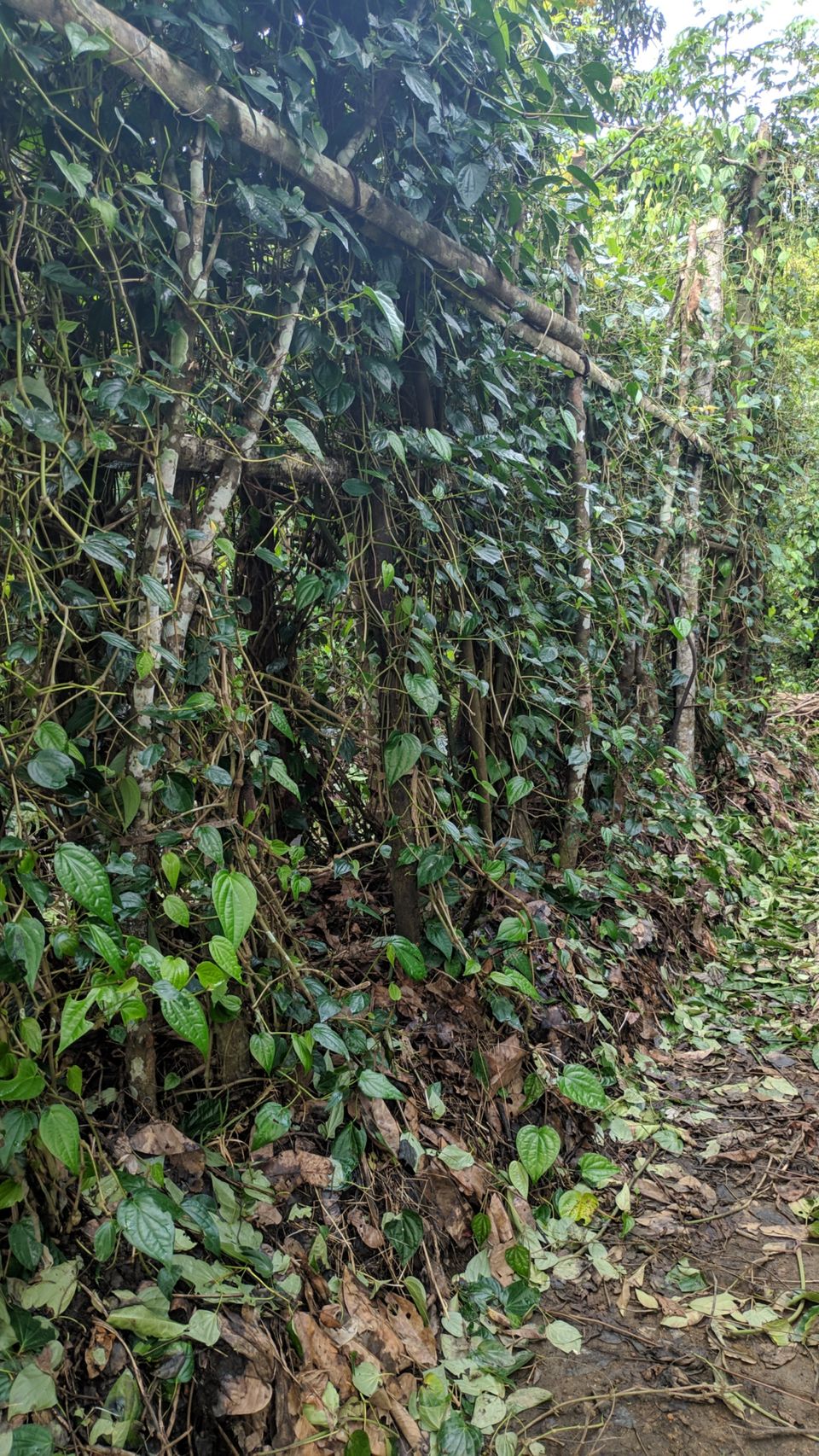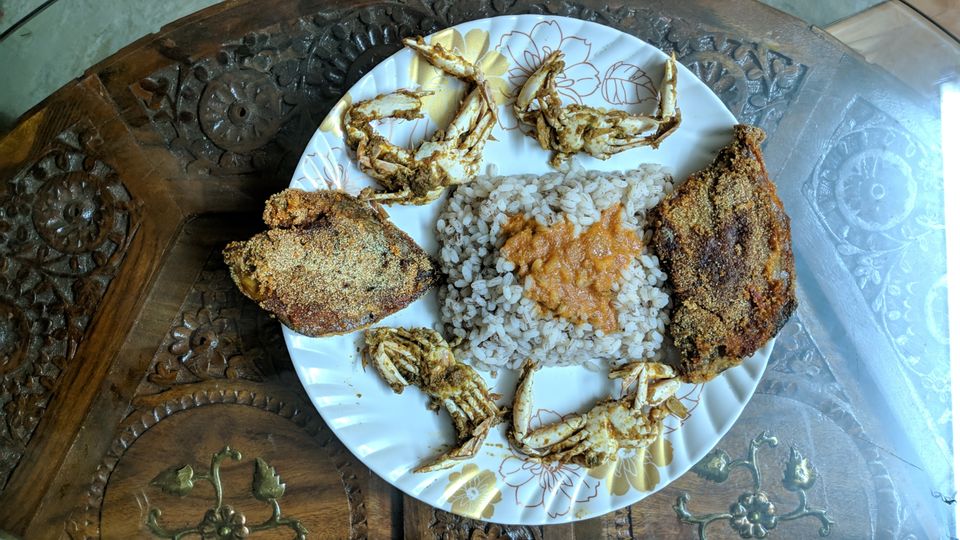 The next morning after a few phone calls, mom got the address of my father's elder brother who stayed close-by and was out of touch for a long time. But breakfast was a must so we hogged some buns and Ghatti bajji and made our way to meet just another person in this ever so large family tree. After a 20km ride , we reached the place and as usual the protocol was followed. We had a brief chat with uncle and aunty , then roamed through their fields collecting freebies in the form of oranges and lemons and then finally sat down to have lunch. We ate some neer dosa with chicken curry, vegetable pulao and mix salad. It was yummy. After a few more talks , it was late afternoon, and we decided to make a move. We came back home and dozed off. So this vacation was altogether food, family and sleep. In the evening we headed to a local restaurant to taste the original Udupi masala dosa and I wasn't disappointed. The dosa barely fit in the plate and even the frame for a photograph. On the way back we told the same hotel to keep Goli Bajjis for us for breakfast tomorrow as he is already sold out before I wake up. We ended up spending the whole evening chatting and I ended up shortlisting and editing photos to post on my Instagram stories as well as for my feed. For dinner we ate pork curry and sannas and called it a day pretty early as we tucked ourselves in our bed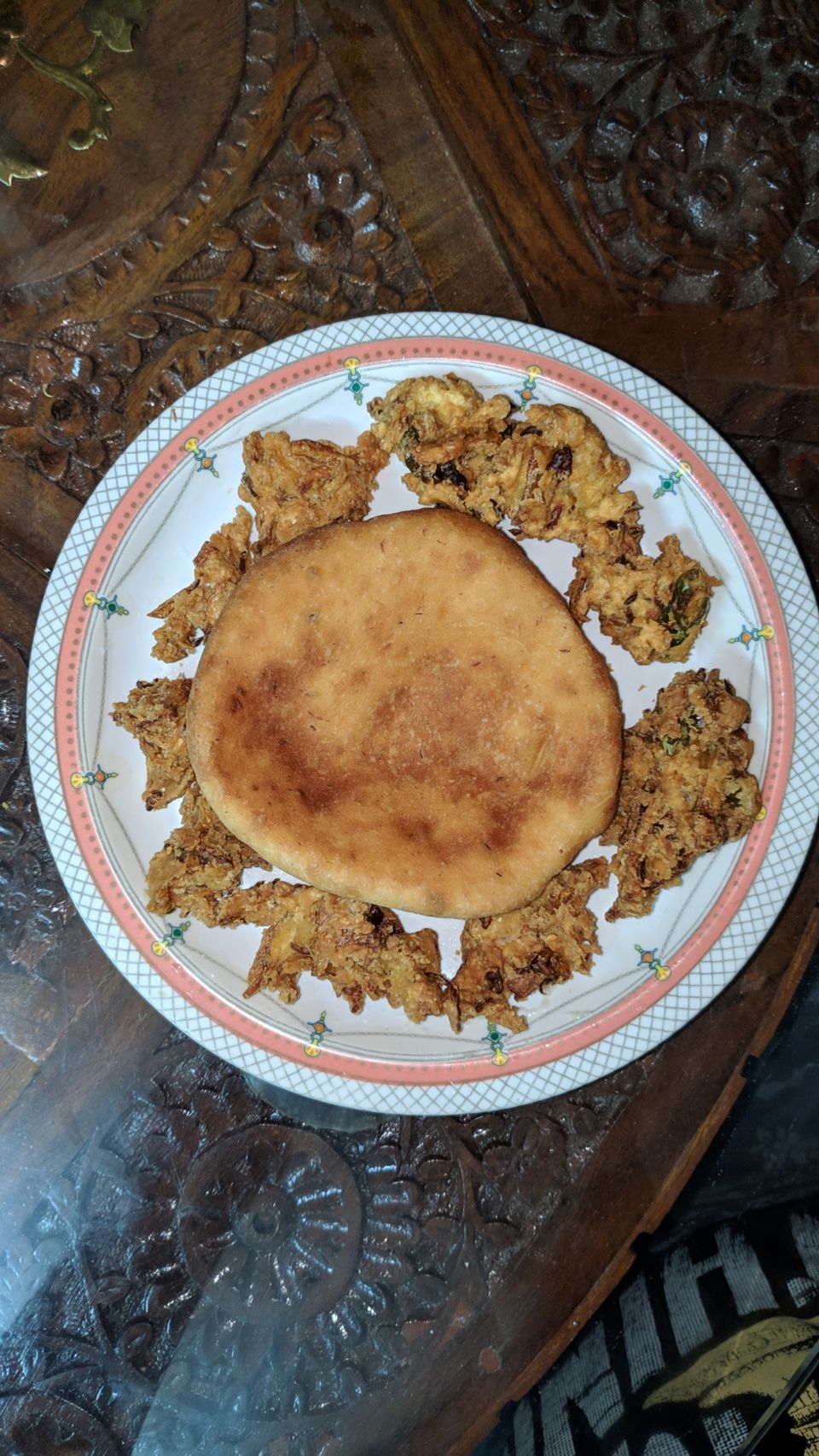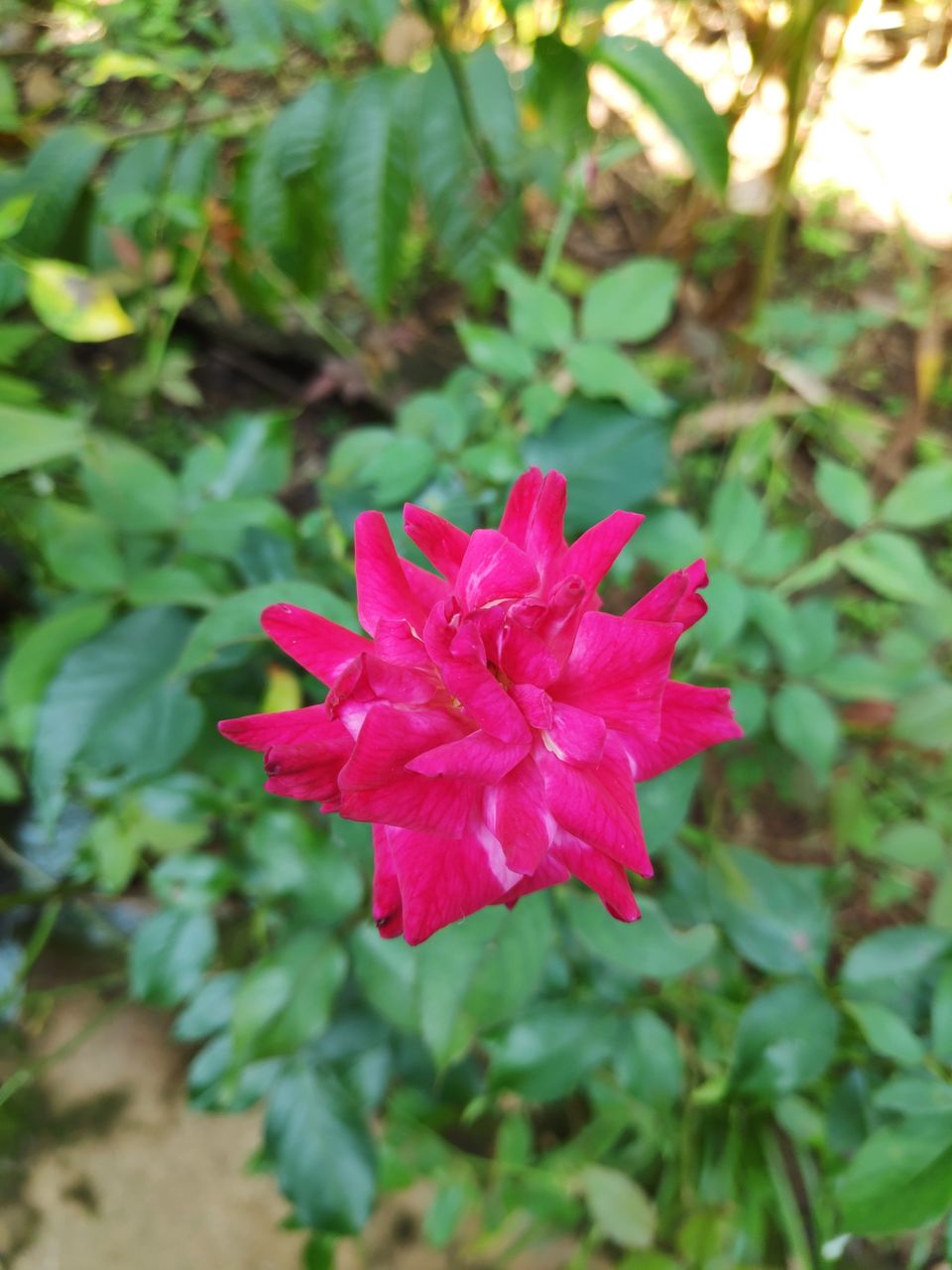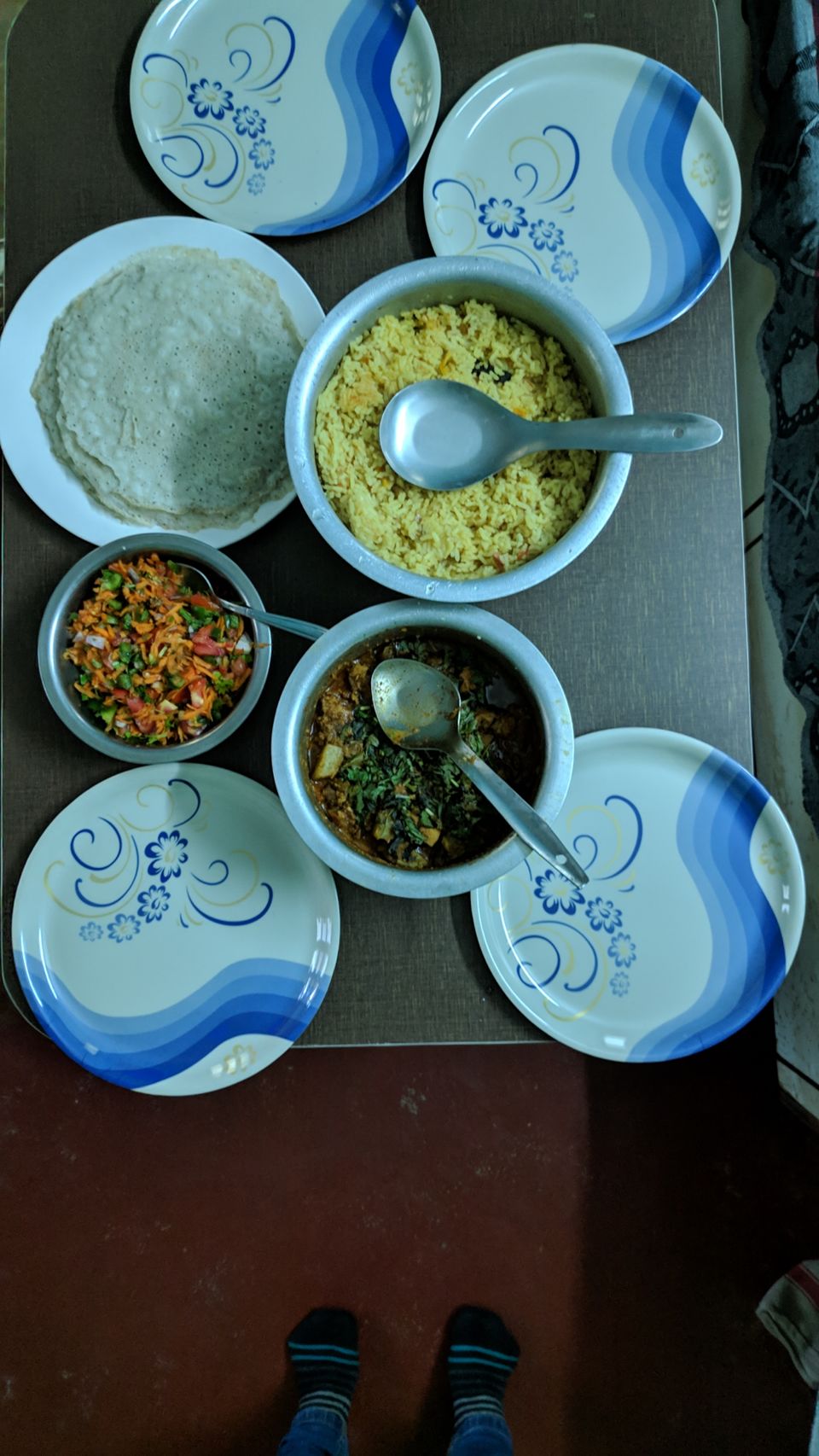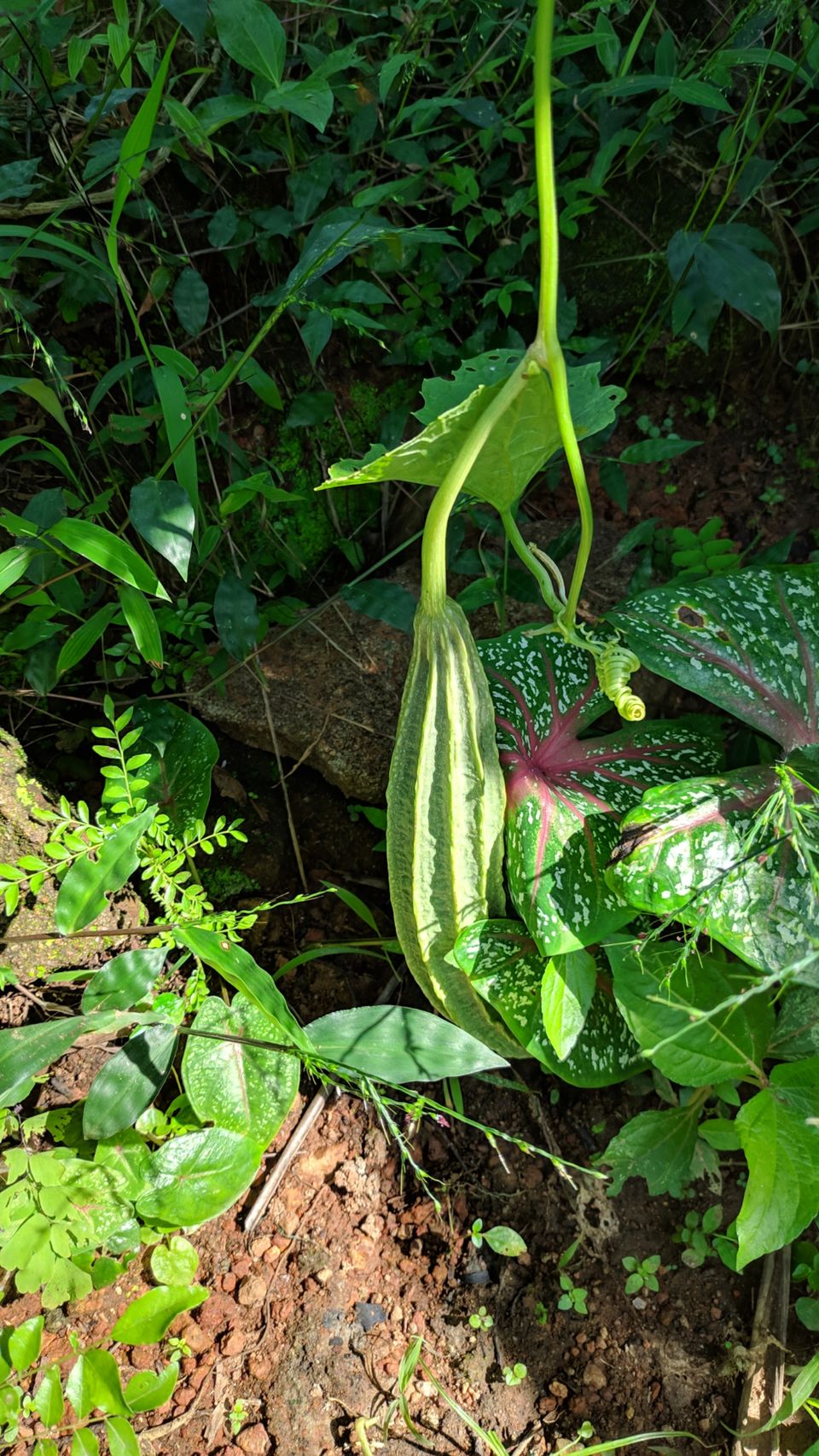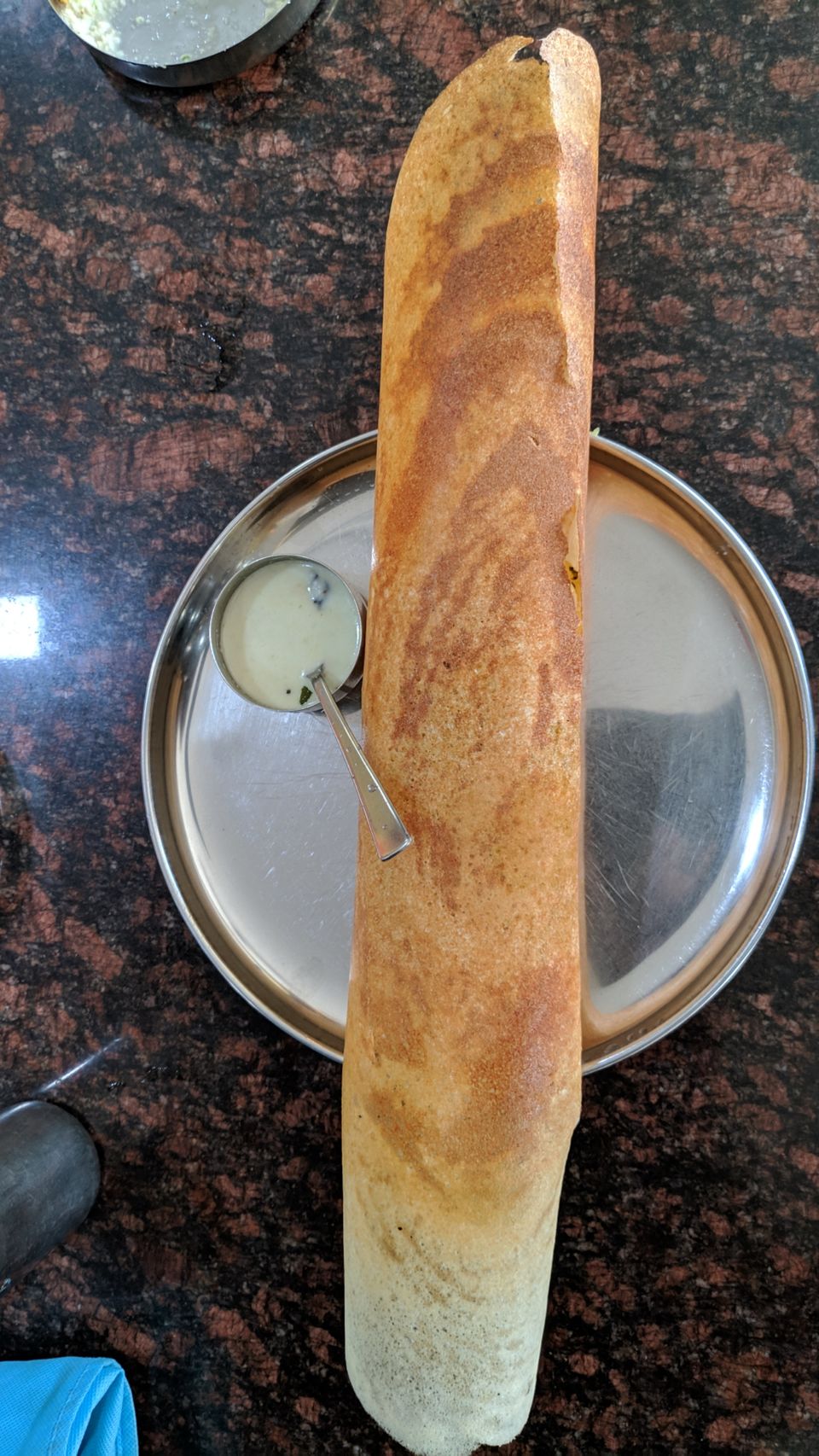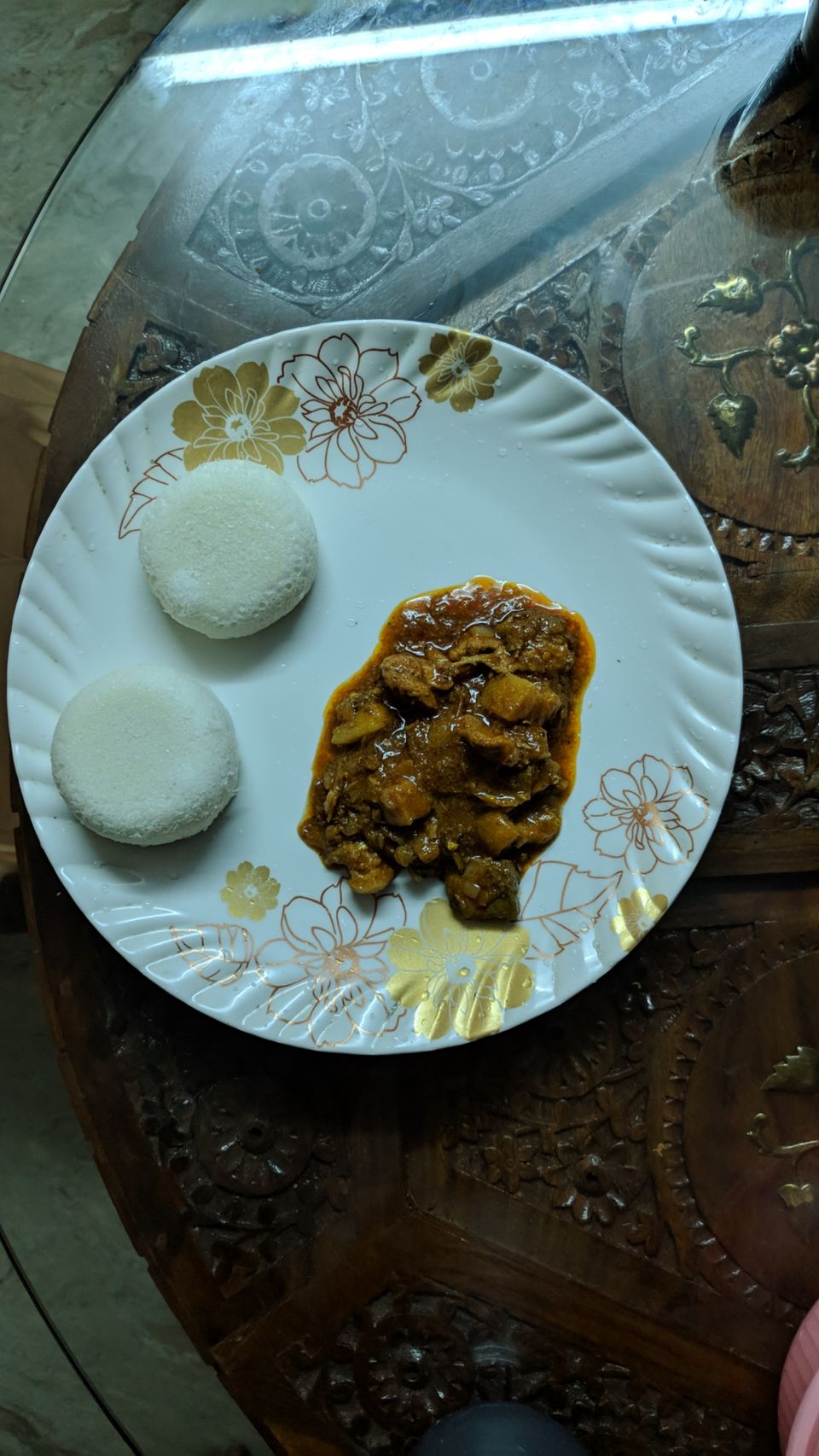 Morning came and a faint fragrance of something cooking tickled my nose. I got up and walked like a zombie, straight to the kitchen. My grandmother was preparing Mandas for me which is basically a mixture of soaked rice, cucumber, jaggery and grated coconut, which is cooked in an idli vessel. The end result is a soft textured, kind of sweet bread which can be consumed directly or eaten with some gravy. I ended up eating it directly and after completing my eating routine I remembered the goli bajji I had informed the hotel owner to keep for me. I rushed to the hotel, bought home the bajji and gulped in down in no time. However today was a pretty chilled out day with no plans but one major thing to do today was book tatkal tickets for our return journey. Thanks to IRCTC and it's amazing app development, I was logged out of my account as soon as the booking time started at 11am . So I ended up not getting the ticket for tomorrow and losing a bit of money in the bargain as my tickets went on tatkal waitlist which for sure will never get confirmed. My mother was pretty adamant about leaving tomorrow so she told me to check buses and flights but I kind of felt it happened for a reason and so I convinced her to stay another day and I promised to book tatkal tickets tomorrow. After lazying around the whole day and playing a bit of Pubg , we had lunch which had boiled rice, fish curry , crab sukka and fried chicken. After the lunch we went on to sleep for a pretty good 4 hours . In the evening , I just decided to check my weight as I remember being 69 kilos when i left from Mumbai. I pulled out the weighing scale from under the cupboard and stood on it and to my surprise I had just put on 1kg after all the hogging I did all these days. My grandmother was pretty shocked too and so she decided to take me to eat ice cream and make me eat some junk food to make me out on some weight as she could not digest the fact that her grandson will weigh almost the same after spending a week with her. Grandmothers I tell you ! And I was in on the plan , basically, I am in on any plan which involves eating. So I ate a 4 scoop special sundae ice cream at a nearby outlet and later came home and ate chicken fried rice along with chicken fry. Later we finished off with some oranges and headed to sleep which I didn't because I had to write about my travels which I couldn't write on the same day because of all the tiredness I felt due to the bike rides. And now as I am almost done documenting my days, I lay off to sleep.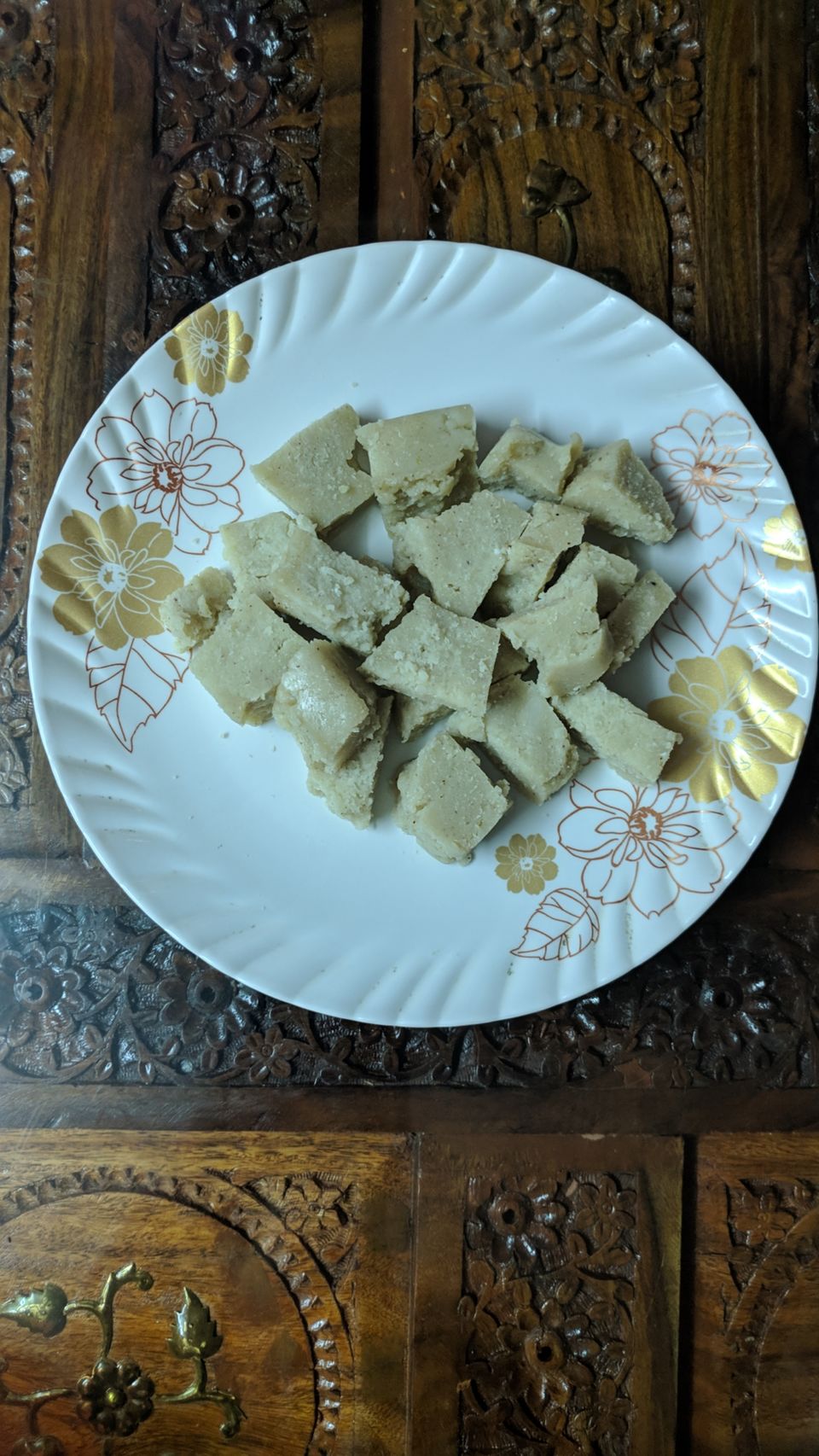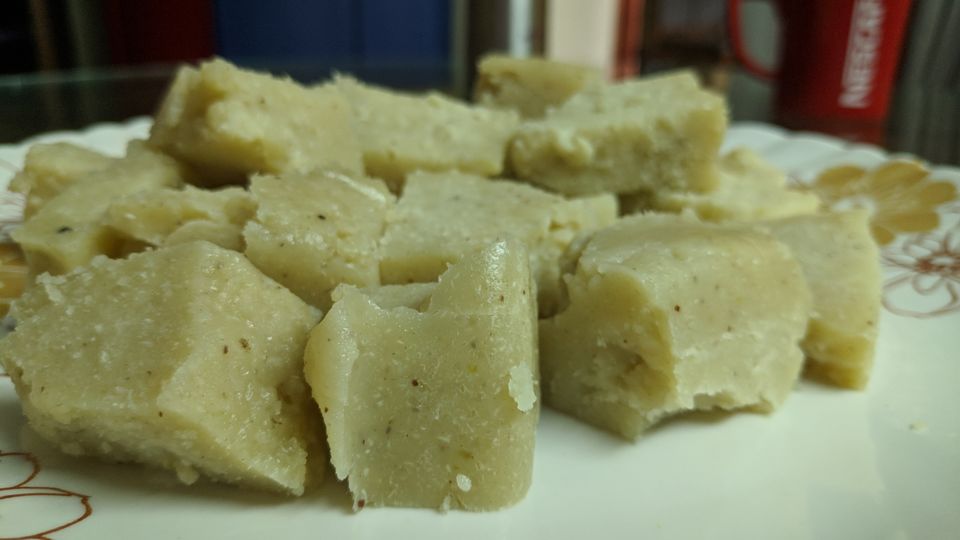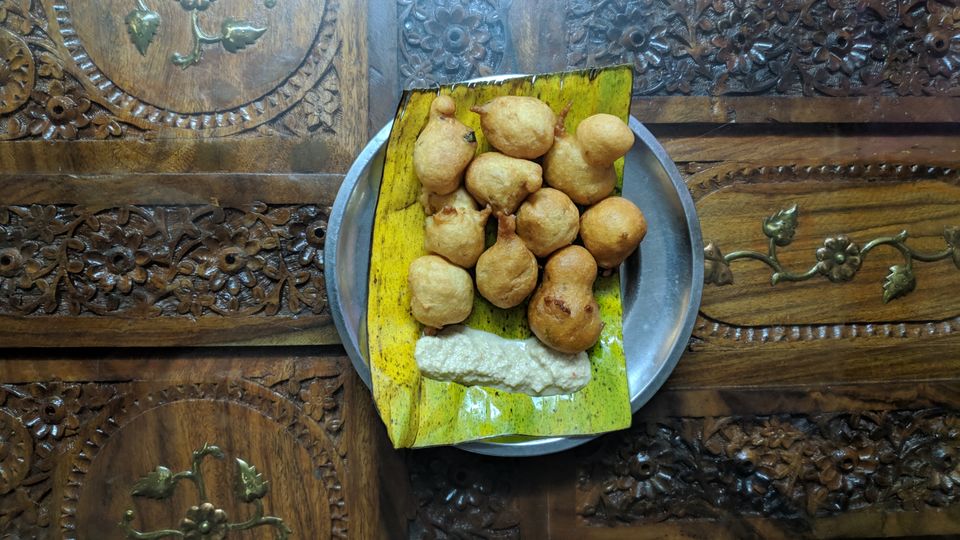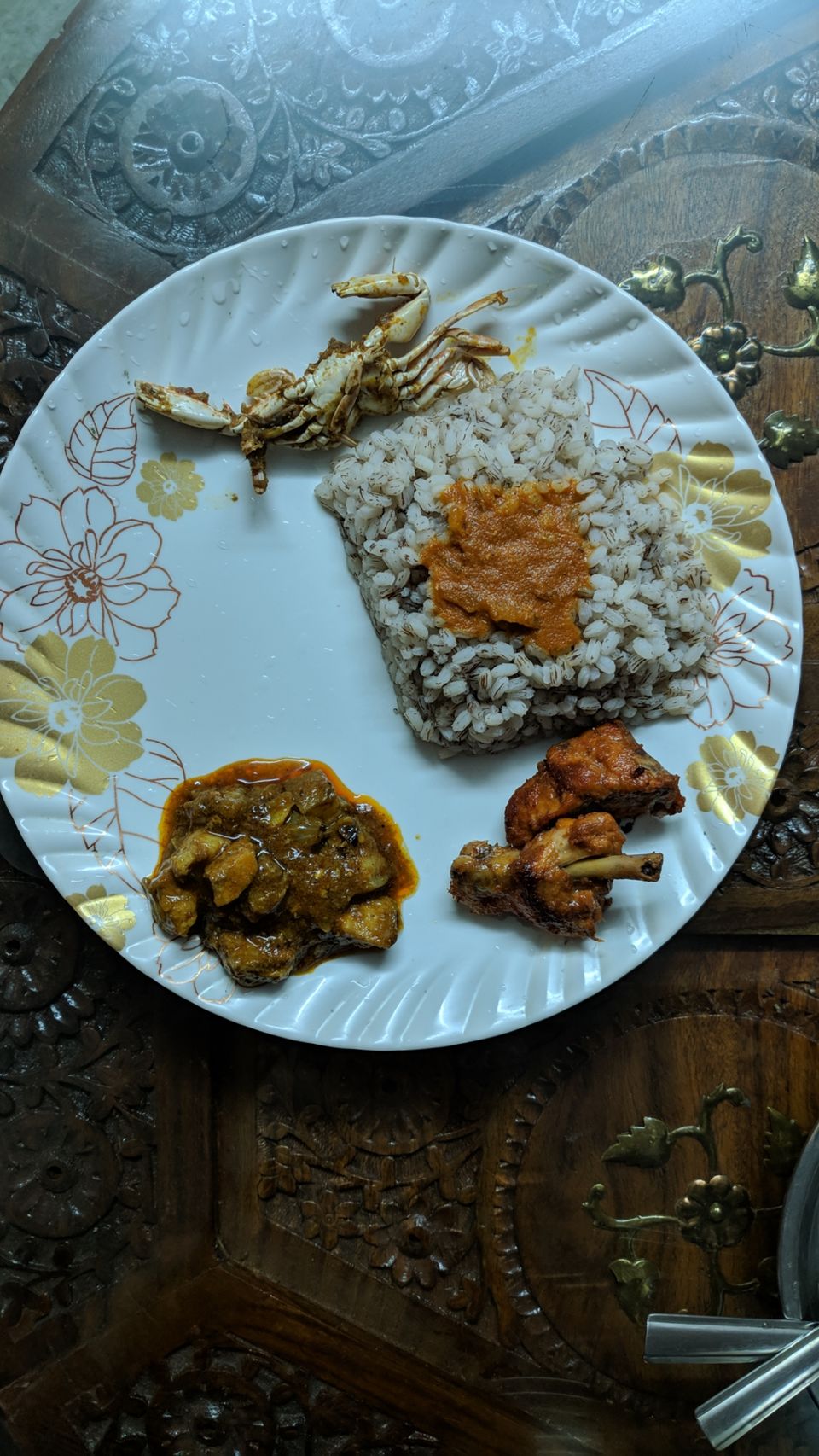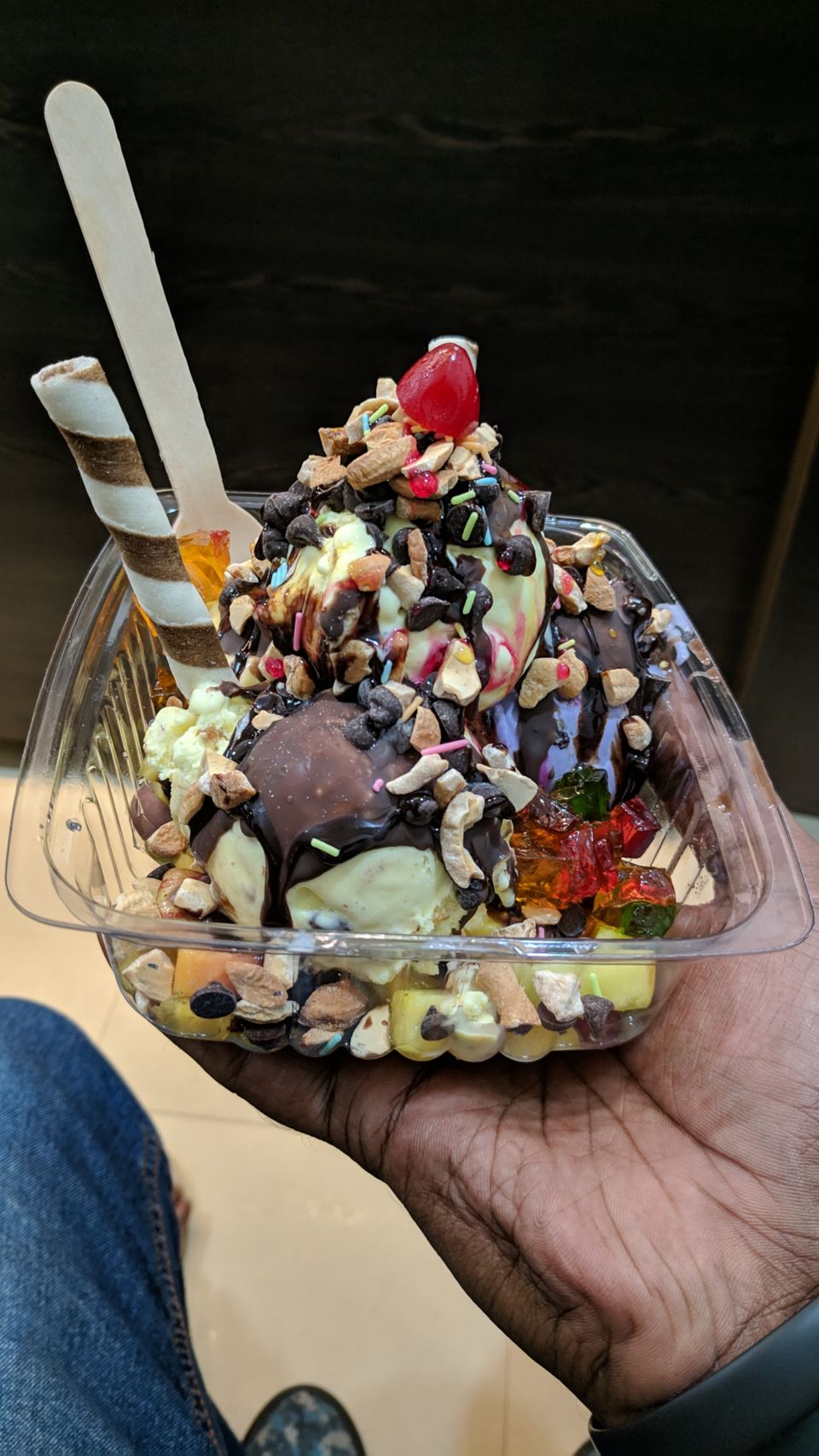 As I got up early morning, Dosas were already ready on the table but they were very less is numbers and I overheard my grandma speak to my mom in the kitchen saying, " He will eat this up in no time, I will go out and get some breakfast for him". Well, I liked the confidence grandma had on my eating abilities and she was right. I finished the Dosas in a few minutes and awaited what was arriving. Grandmother then walked in with a huge packet which had buns as well as golli bajji , and I, pounced on the packet like I have been hungry for ages. Once breakfast was sorted , I had an important task to do , book return tickets to Mumbai. As the clock ticked, I waited for it 11 o'clock to come. And as it came I started the booking procedure and finally was successful in getting a confirmed ticket. As I jumped with joy, I also felt a slight tingle as I watched my grandma go quiet. She went back to the kitchen to make another delicacy which I could relish. In the mean time, I went with my mother on the bike to visit a boat Shaped church in Kalmady ( Stella Maris Church). The church externally resembled a huge ship and the architecture was so good that they have made small water pools in front of the church to make it seem as if it's floating. The interiors were magnificent and huge. We soaked ourselves in reverence as we took a walk through the huge corridors of the church. After a few prayers and photographs we made our way back home for lunch. After lunch, all of us took a sweet nap and then went to meet a few other relatives close-by. The day went by rather quiet than any other day because both mom and myself were in a dilemma about leaving the place. Afterall grandma had been the perfect host we could have asked for.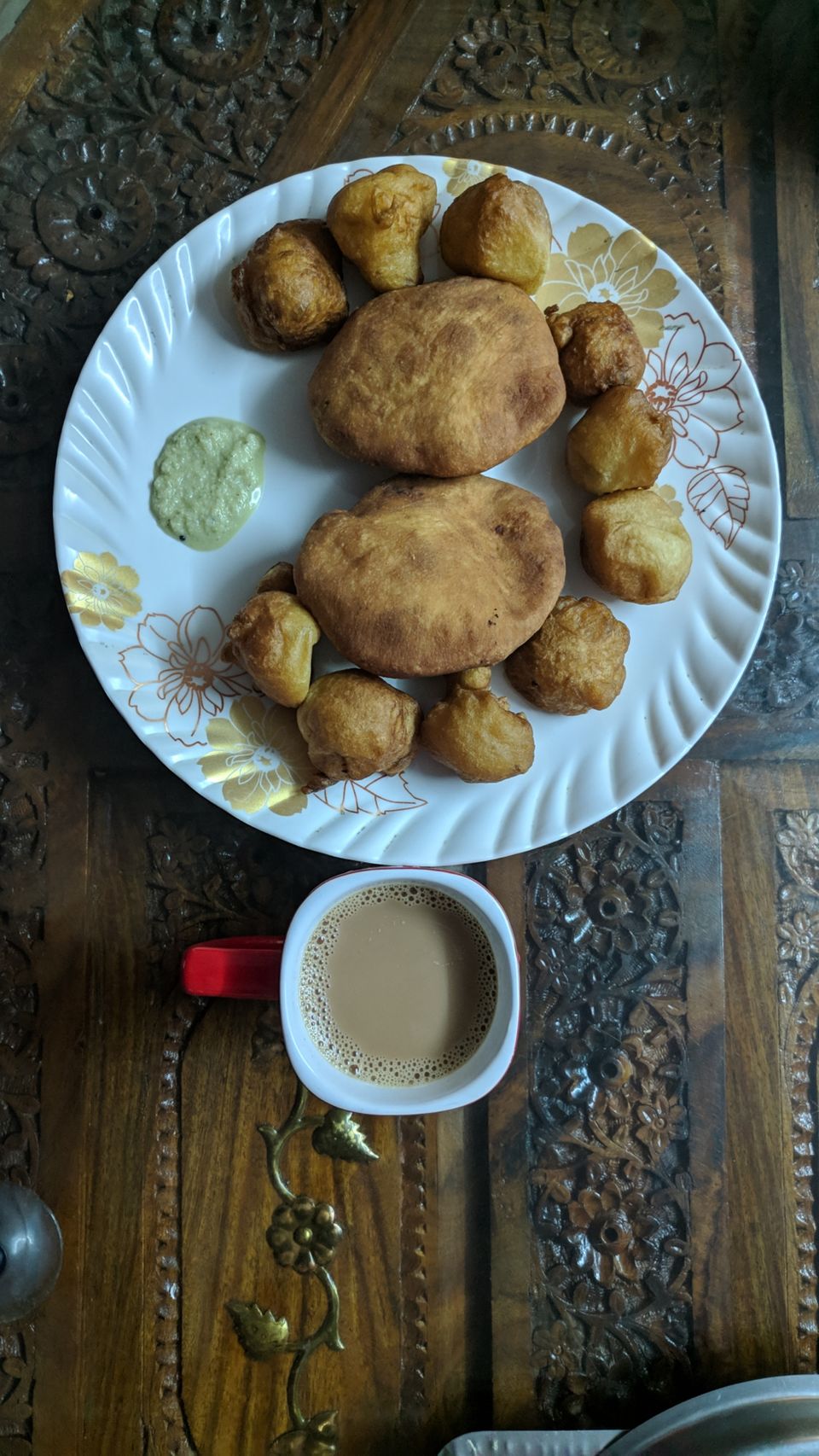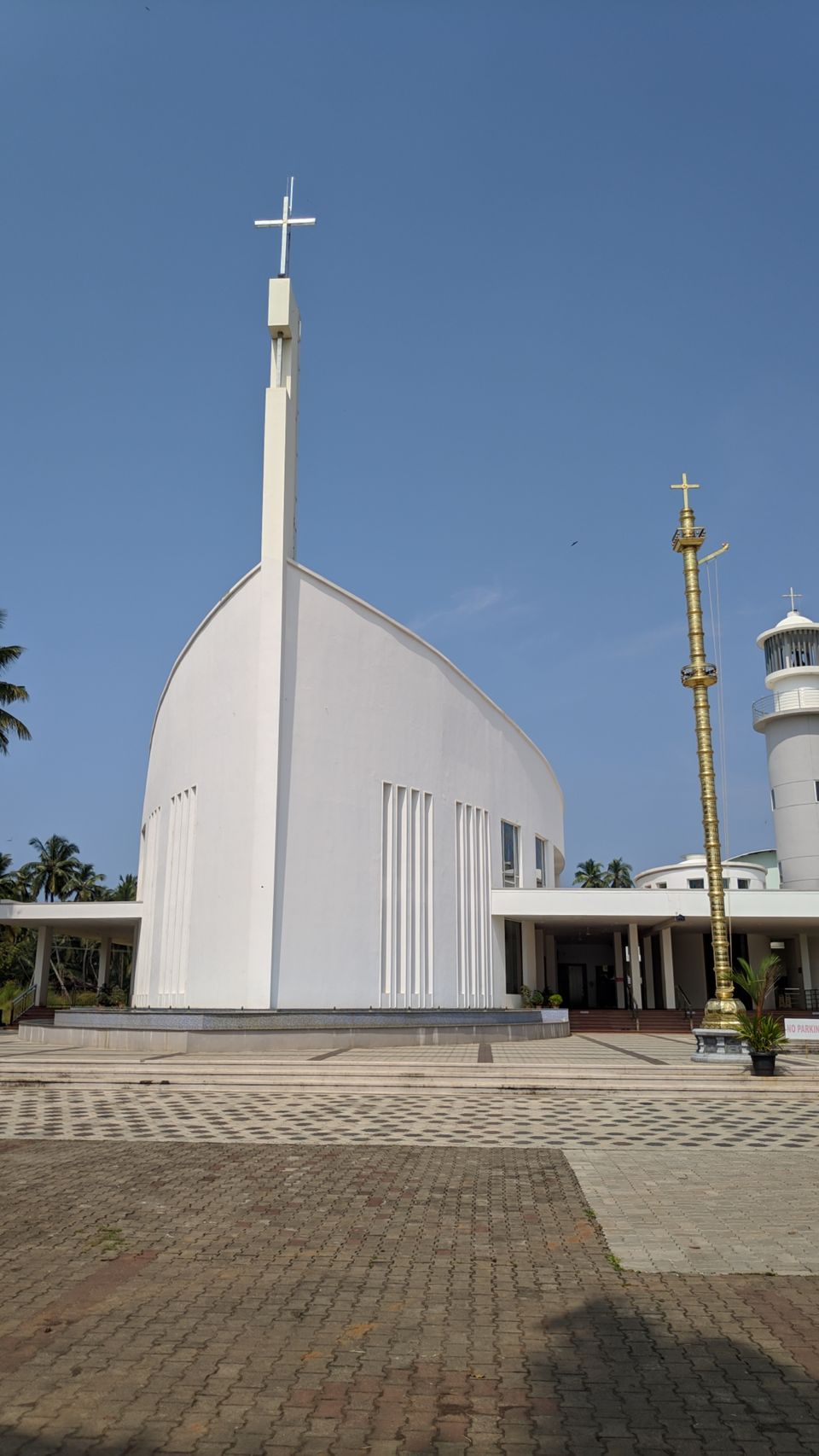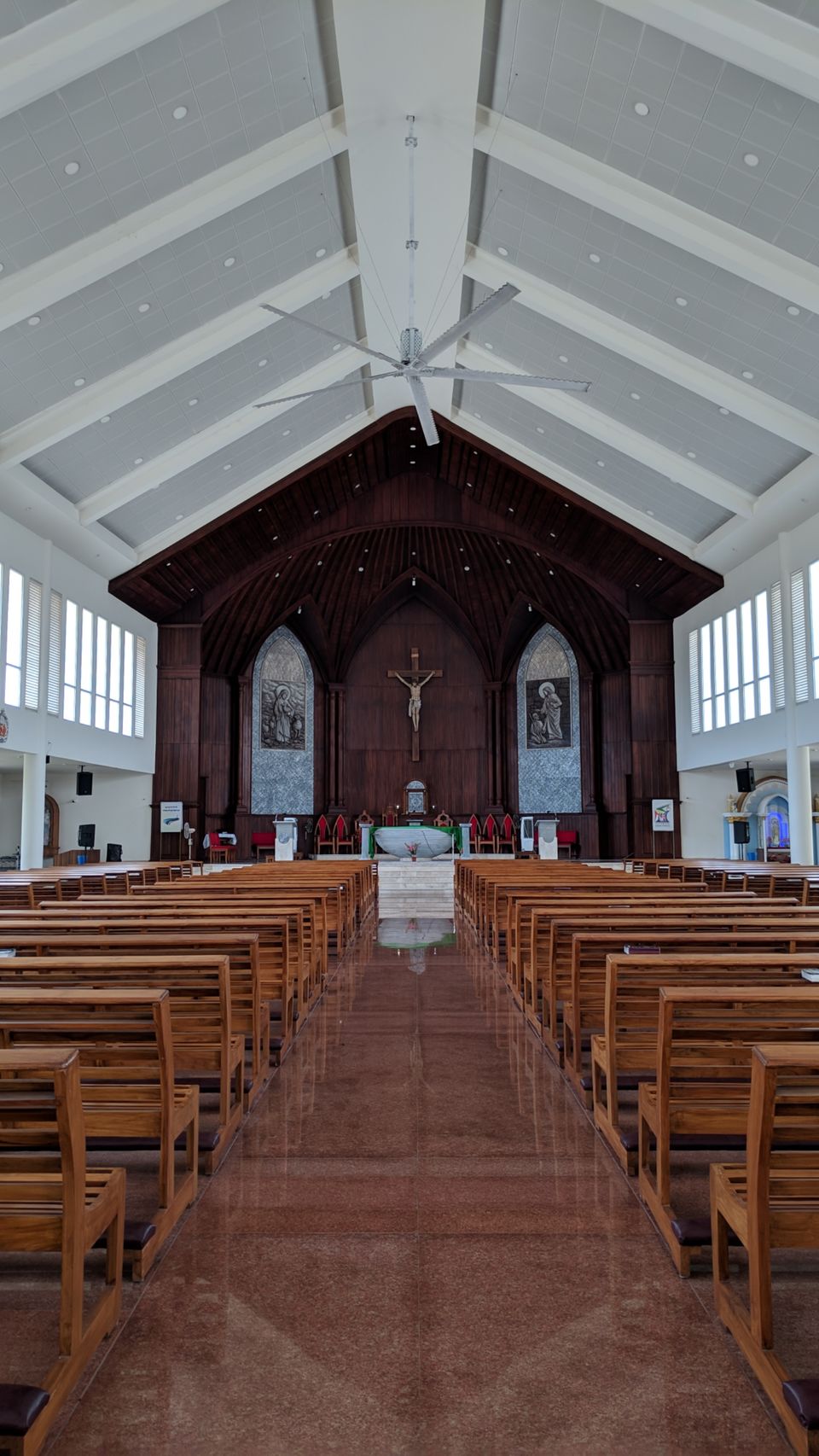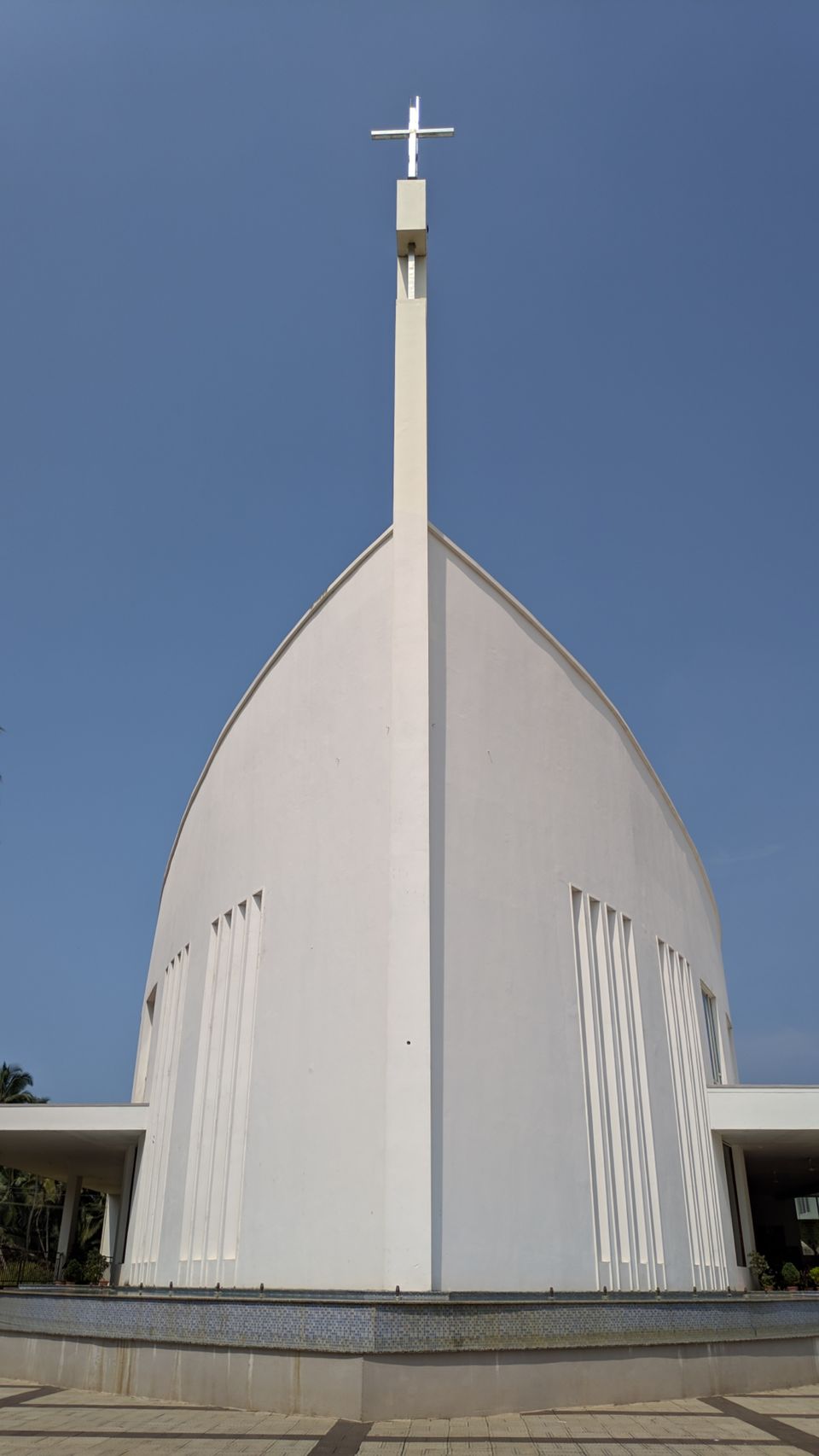 Next morning we packed our bags as we got ready for our afternoon train from Udupi station. But first . . BREAKFAST !! Like every other grandmother out there, mine too insists that everything else can wait but food can't and I personally like this logic because I get to eat. So this morning we ate Mutli Masala ( steamed rice balls soaked in orange gravy), which was pretty filling. Then we continued to pack our bags. My mother shopping to get all the snacks and masalas she could get her hands on. I stayed in the house and made sure all electronic devices were fully charged. An early lunch was served as our train arrived at 3pm as per schedule. We ate Kori roti with chicken green Masala curry and beans vegetable. Within no time we were all ready to depart. With tears in our eyes we said a small prayer for our safe journey and hugged granny as tight as we could because now she would again be all alone. We took an auto to the station and waited for our train to arrive. But to our surprise the train which was to reach our station at 3pm hadn't started from the source station until 4.30pm . So after a long wait at the station our train finally arrived, amidst doubts of it getting cancelled. It was 7pm and we boarded our train as we said one last goodbye to our place of origin. Thank you Udupi. You taught me that no matter whether people last forever or no but the relations do. I always felt at home despite not knowing Kannada or Tulu language. It was a heavenly feeling and now it's all back to earth. I hope you enjoyed this wordly journey through my native place. Looking forward to write many more travelogues.
Peace out ✌🏻✌🏻