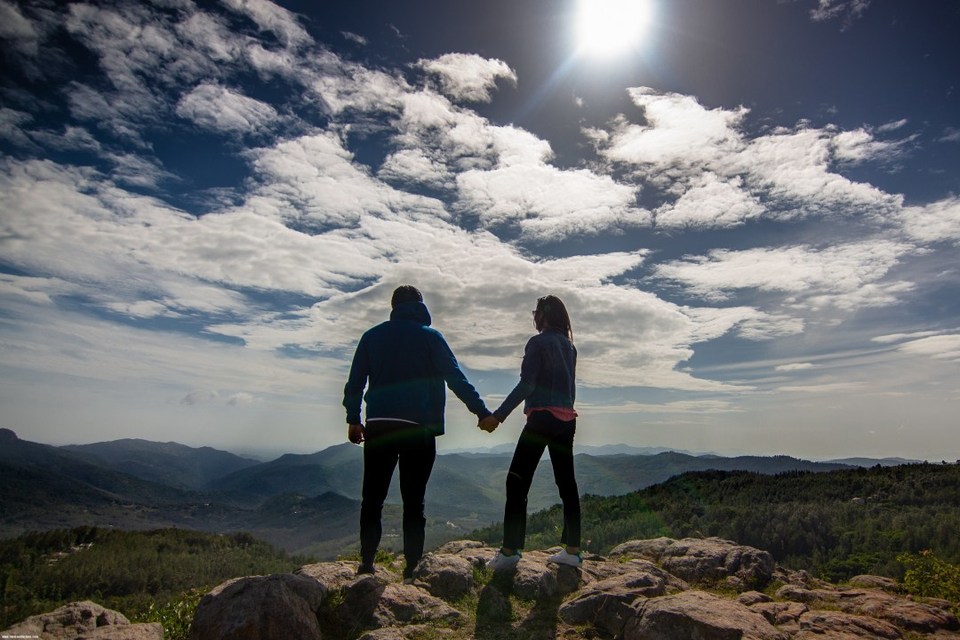 Sometimes all you need is a quick quality escape from the daily hustle, a scenic road drive and a decent destination to head to. Yercaud definitely fits the bill for one living in Bangalore. Yercaud is not touted among the popular hill stations in South India especially in the western ghats, but as they say, beautiful places exist all around you, you just need to look for it
Click here to view the original detailed blog post on our Travel blog. To keep reading scroll down
Yercaud is Located in the Salem district of Tamil Nadu and nestled in the Shevaroys range of hills in the Eastern Ghats. Some 20 km and 22 hairpin bends away from the Salem city, lies this picturesque hill station where you can drive down to rejuvenate.
1. Stay at the Regent Hill Side Villa

For us, a vacation becomes perfect when we get what we wish for. Stay in a vintage cottage constructed during the British era, delectable non vegetarian food, warm hosts who treat you as family members and lots of cute pet dogs and birds who will keep you occupied the whole day, what else we could wish for.
There are quite a few hotels and resorts to stay in Yercaud that suits everyone's budget. If you wish to have a bit more luxurious stay, the following resorts can also be considered:
Hotel Great Trails Yercaud By GRT Grand Palace Hotel And Spa
The entire place has its own amusing character which it displays with so much delight. Multitudes of signboards and frames display all the instructions and information in all it's best sense of humor.
As this time we wanted a bit of a laid back vacation and as we have been to Yercaud earlier as well, we didn't go extensive on the sightseeing and instead spent good time at the property playing with pets, taking a walk in the green lawn surrounded with beautiful flowers with birds chirping and flocking around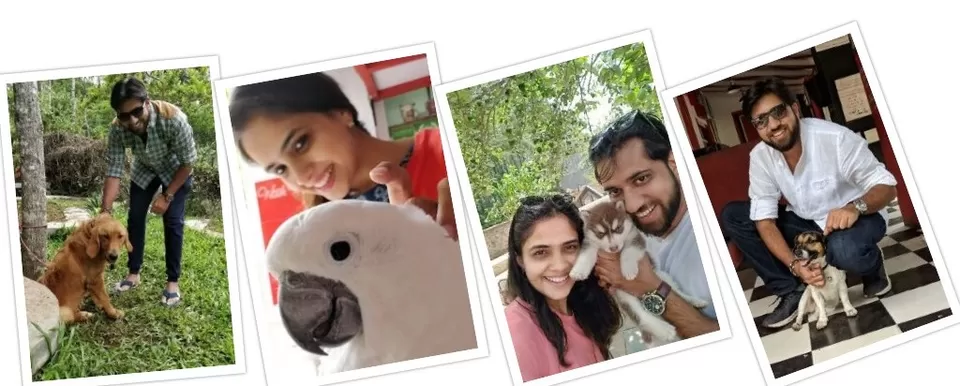 Being non vegetarians, we were in for a treat during our stay here. The in-house restaurant 'Sweet Rascal' serves all the delectable non vegetarian food one can imagine be it Indian, Continental or Italian. And top it with some really amazing milkshakes. But, if you are a vegetarian then you can skip this restaurant for food as you won't get any choices to order from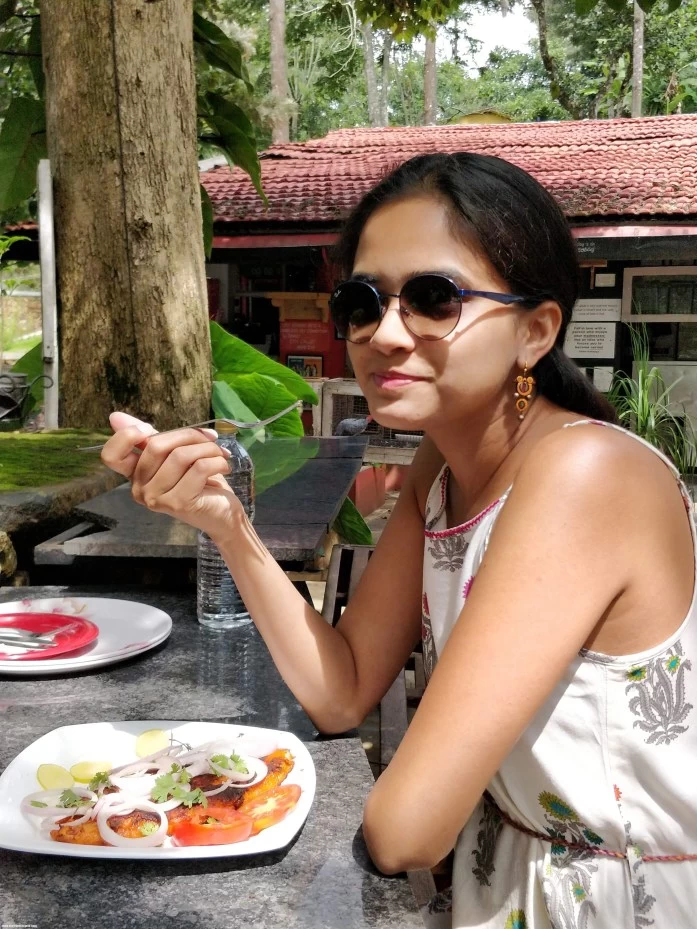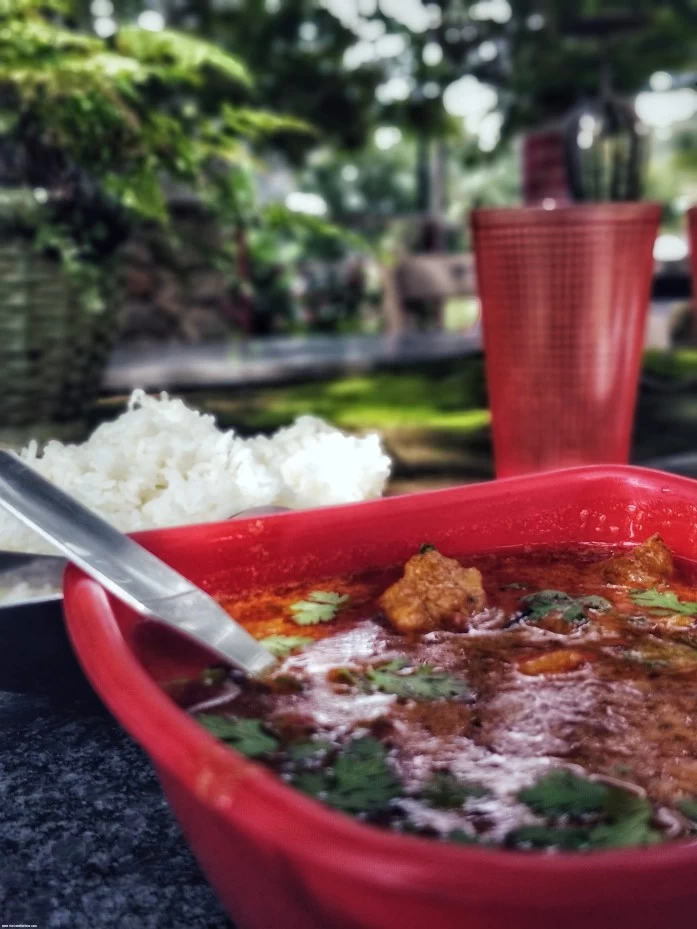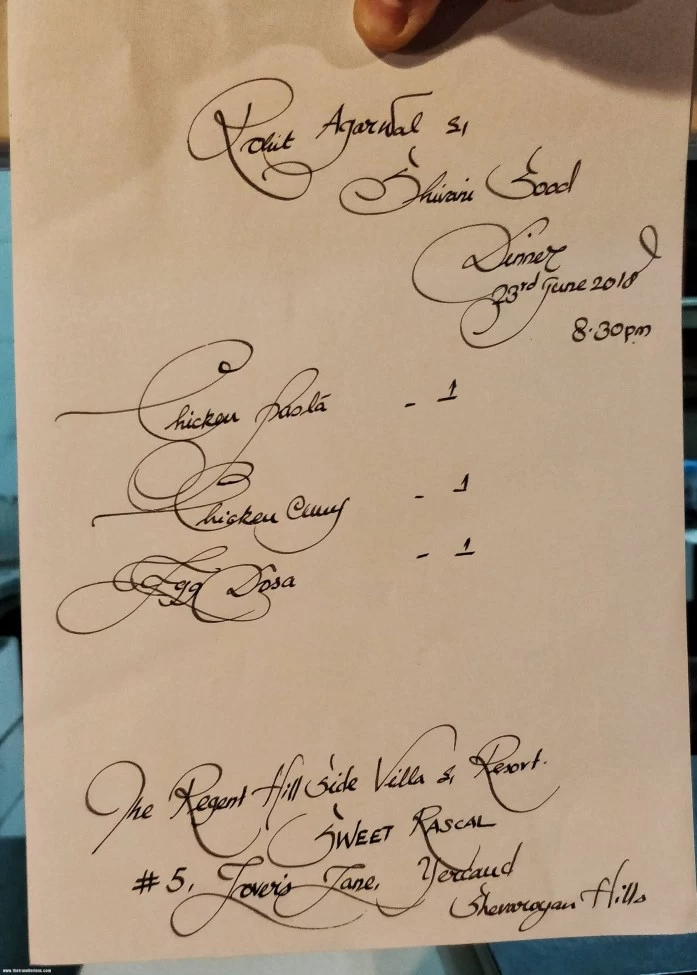 And one would wonder but this amazing property isn't listed on any of the hotel booking websites. Out of curiosity we asked Mr. Vishu, the owner, for the reason behind going through the hassle of managing customers himself. And he responded that in this way he gets to know his customers better and can also decide if the customers deserve his property and hospitality or not. Hats off to him !!
So to book accommodation at the property, please directly contact the owner, Mr. Vishu Kariappa at +91 94437 00000
2. Annamalaiyar View Point
The Annamalaiyar View Point is located around 8 km from the Yercaud city and undoubtedly offers the best views of the Shevaroys Hills. The road to the View Point is decent except for the last one kilometer which is a diversion from the main road and a bit steep and dilapidated.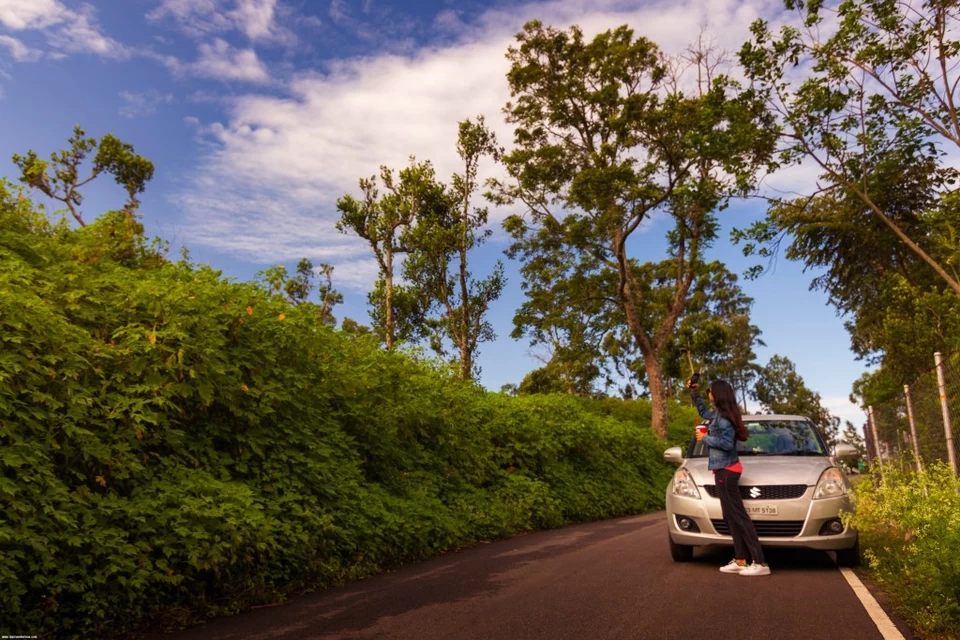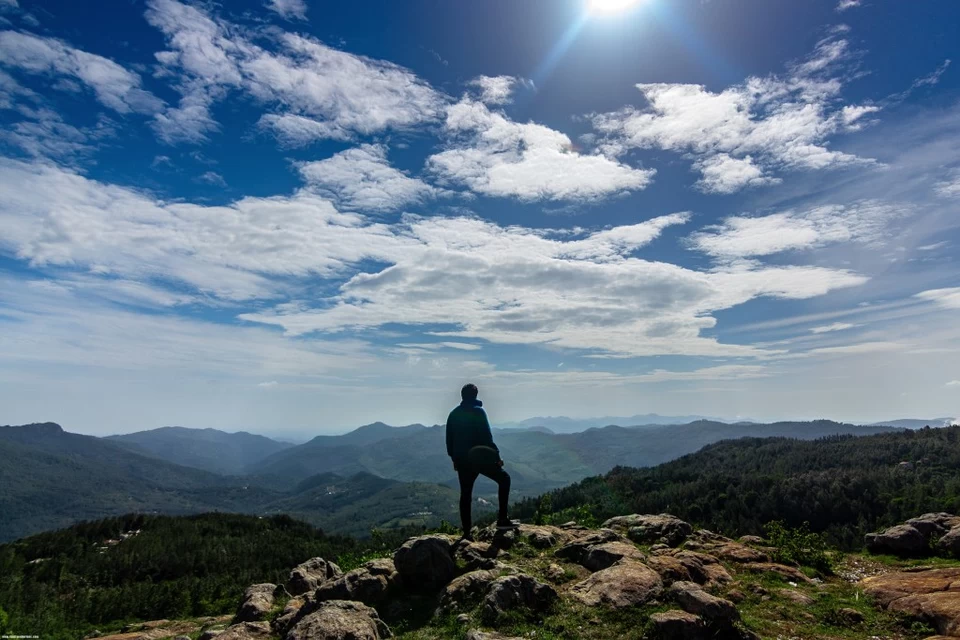 3. Montfort School
Only seen in movies, we had never seen a boarding school in real. We always wanted to see one having beautiful campus, manicured gardens, and buildings displaying British era architecture. During one of the many conversations over tea, Mr. Vishu told us that he is an esteemed alumni of the Montfort school in Yercaud. And in an instant he could see the excitement gleaming in our eyes and offered to arrange a tour of the school for us.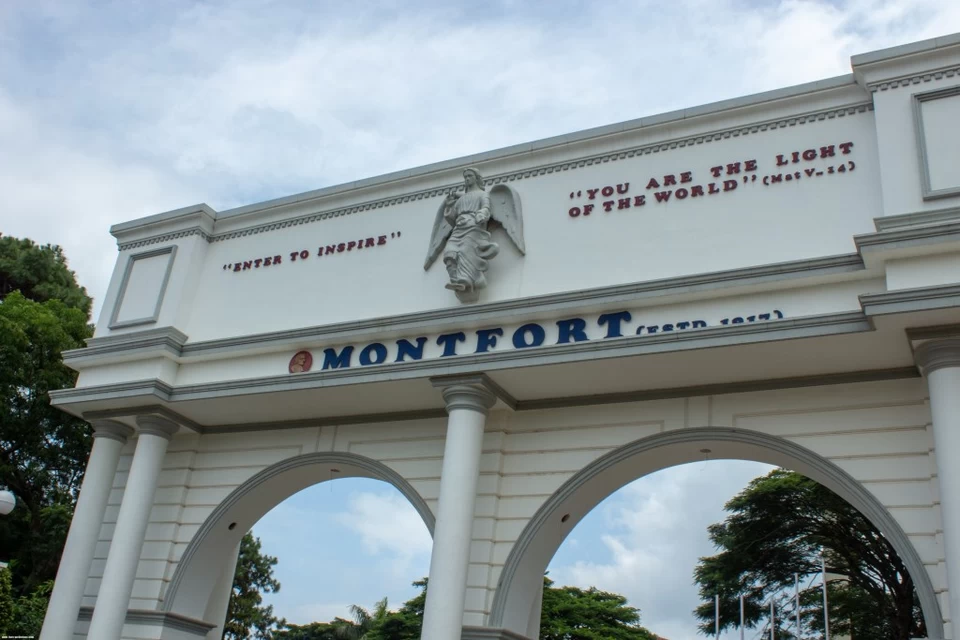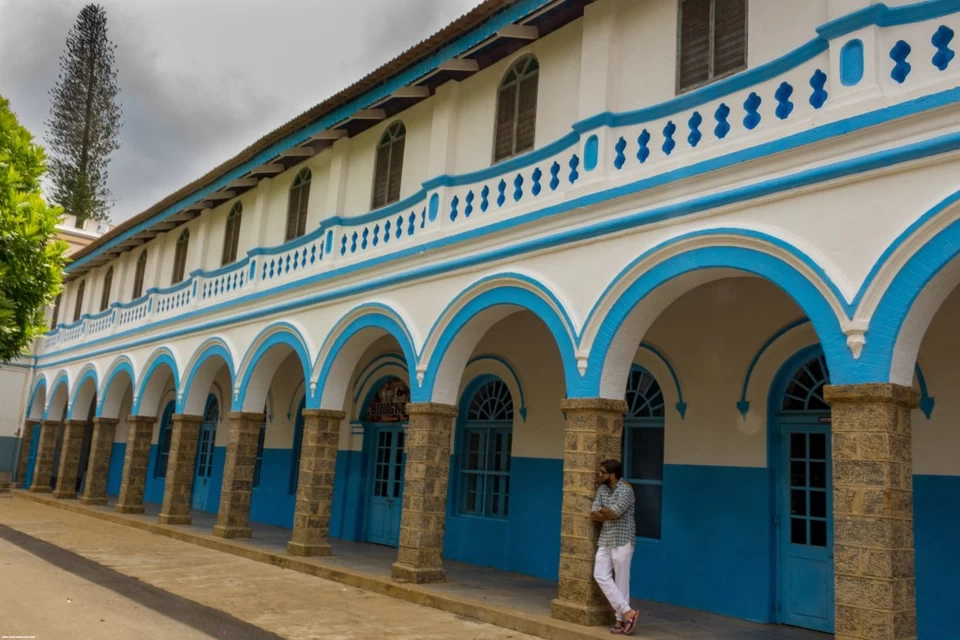 Apart from these places, here's a list of other places to see and do in Yercaud:
Yercaud Lake
Pagoda View Point
Killiyur Waterfalls
Lady's Seat