Road trips are the best way to bond with your baby. For a few days, its just you, your baby and the next destination. You can just stop whenever you want, take a small detour to visit a hidden gem, savour the local food, and plan everything on the spur of the moment. It is easier for babies as well, because the timings, stops, food, destinations...everything can be tweaked as per convenience.
Here are 5 road trips on which we went with our baby before he turned 2:
1. Mandargiri and Devarayanadurga(DD) Hills:
We actually covered these 2 places as 2 separate trips, but they can be visited together as a day trip from Bangalore as they are just half an hour ( 20 km) apart.
Mandargiri was our first road trip as parents when he was 2 months old. The peacock temple at Mandargiri will leave you awestruck. It is really peaceful, and we found it to be a perfect place to visit with a small baby.
We visited DD Hills when he was 7 months old. Once you leave the highway, going up the winding roads will give you the feeling of visiting a hill station. The temple at the top has a lot of stairs and closes by around 4.30 PM, but the views are definitely breathtaking.
Duration: 1 day
Stay: N/a
Distance Traveled: 60 km one way to DD hills(1 hr 20 min), 50 km one way to Mandargiri (1 hr), 20 km from DD hills to Mandargiri (30 min).
Places to visit: In Mandargiri- Peacock Temple, Tirthankar statue at the base, climb up the hill to other Jain temples
In DD hills- Yoga Narasimha Temple at the top, Bhoga Narasimha Temple at the base, Devarayanadurga lake, DD hills view point from Yoga Narasimha Temple.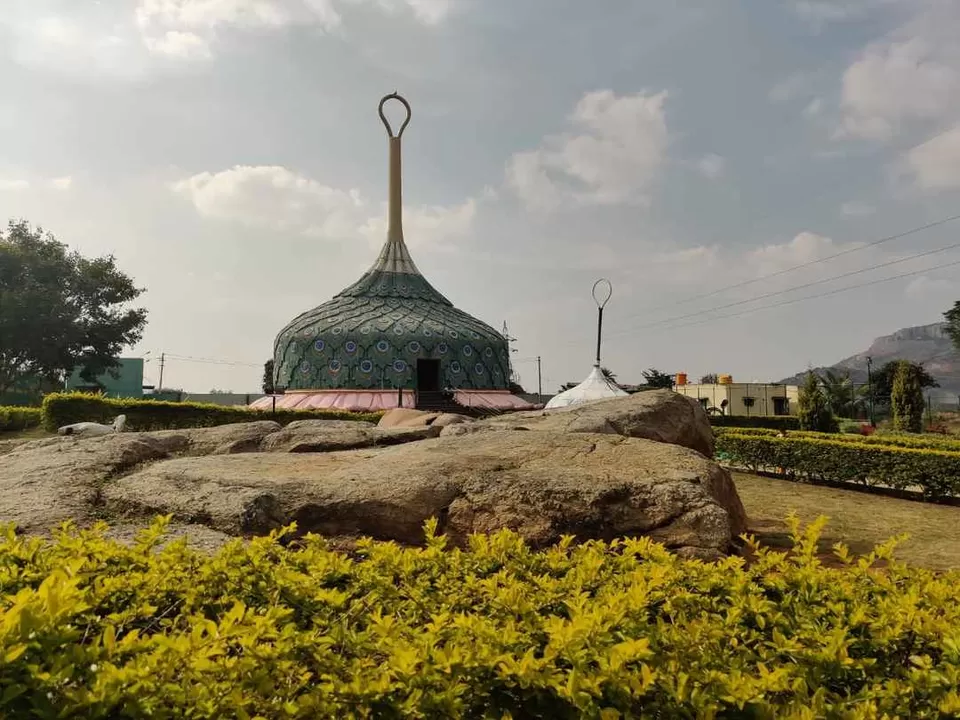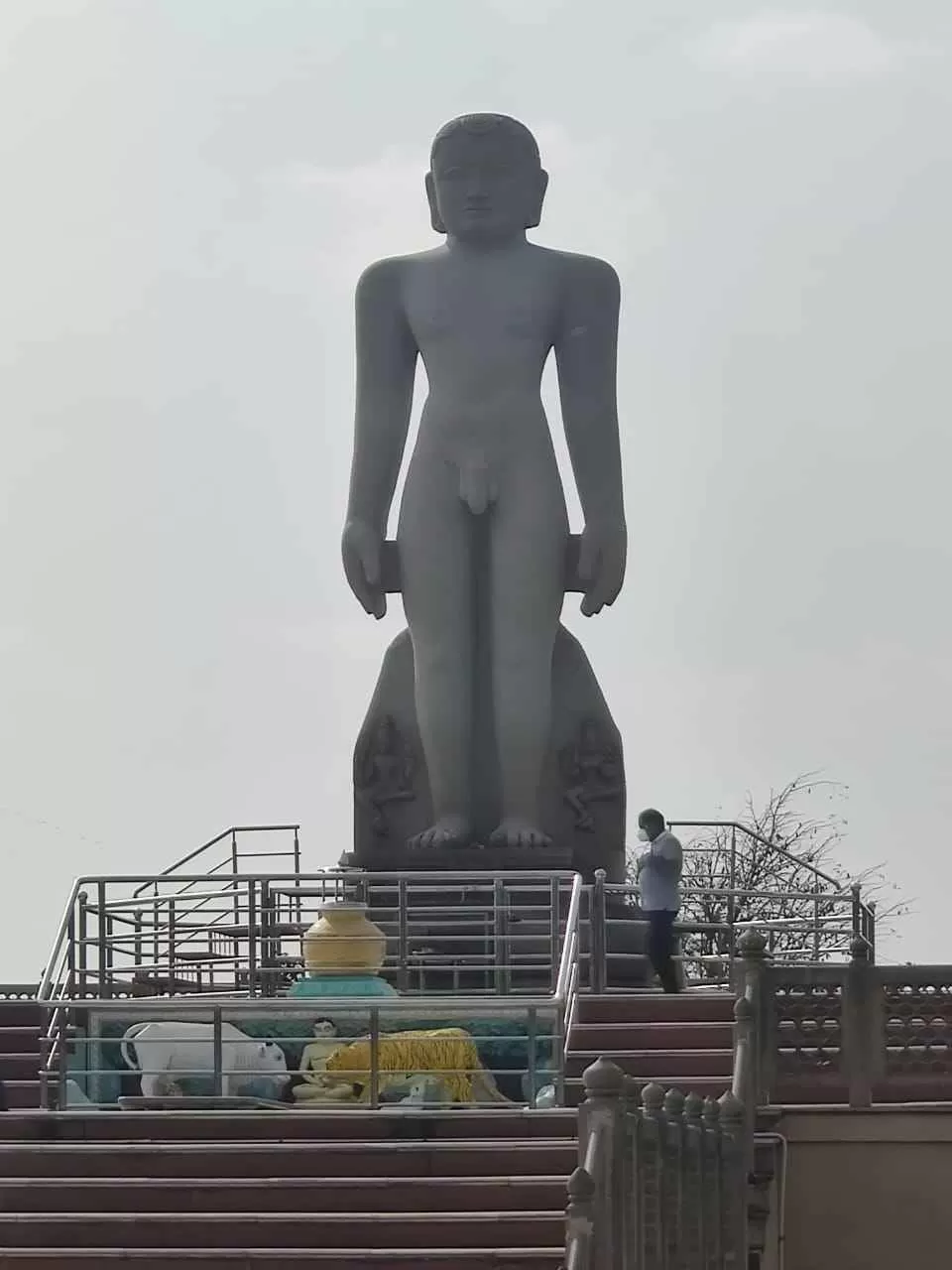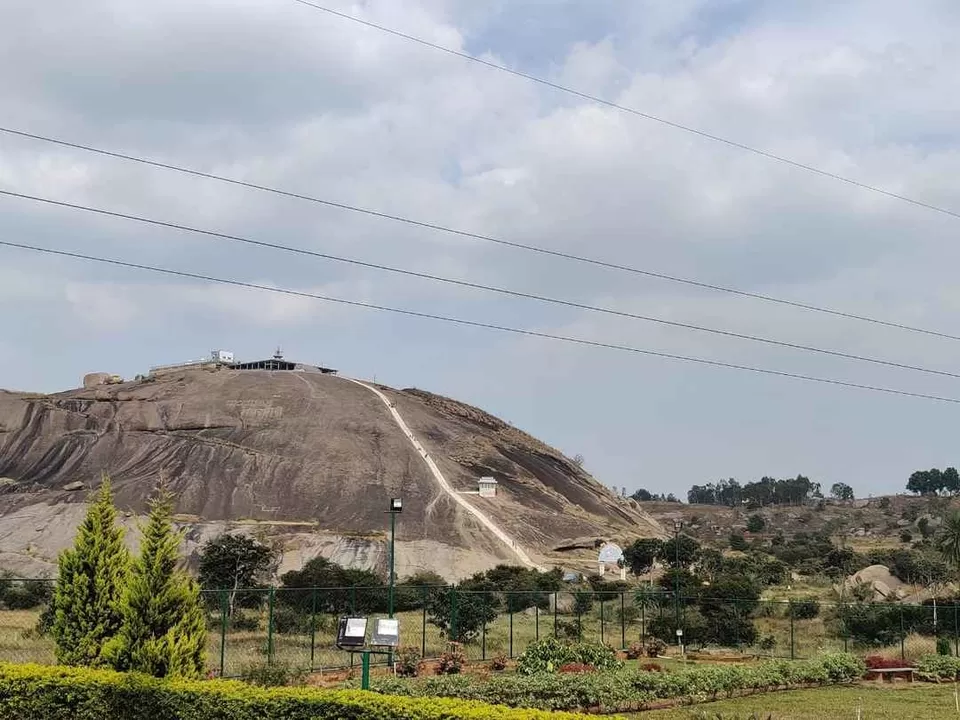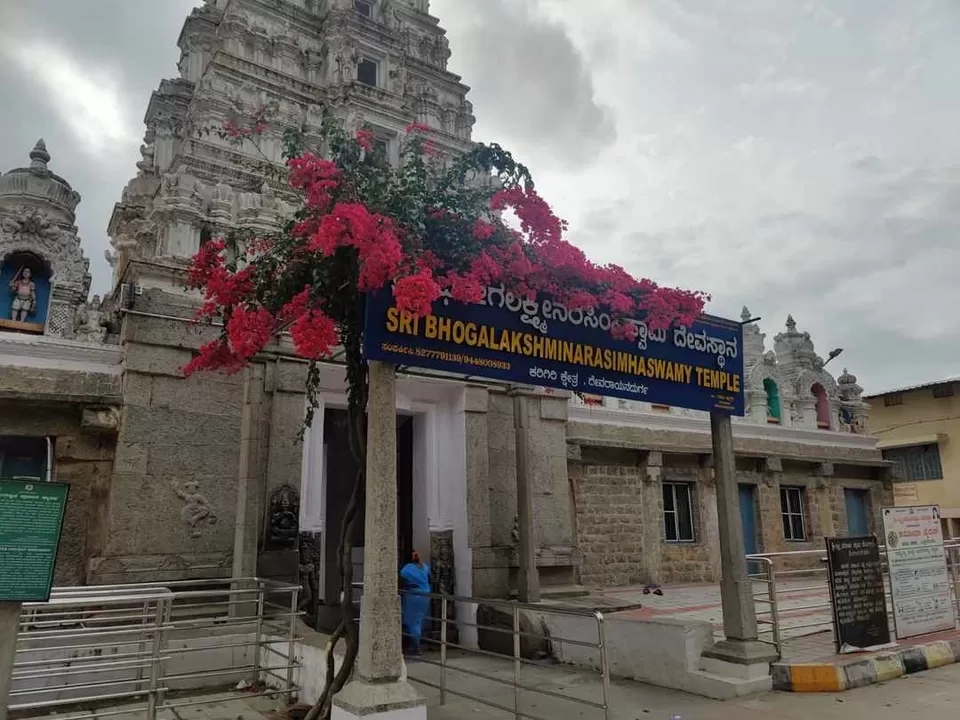 2. Salem and Yercaud
Yercaud is a beautiful and relatively unexplored hill station in Tamil Nadu. The nearest town to Yercaud is Salem, which is about an hour (30 km) away. We did this trip, when our baby was just 2.5 months old. Our stay was in Salem and we drove to Yercaud as a day trip. One more place which can be covered on this trip is Hogenakkal falls, which is 100 km from Salem, and a slight detour on the route from Bangalore to Salem. However, we thought it might be difficult to manage with a small baby and skipped it.
The road till Salem is through highways, while the journey to Yercaud is through hair pin bends. Lot of street food is available in Yercaud, and the journey through the forests and groves is really refreshing.
Duration: 2 N 3 D
Stay: Radisson Salem
Distance Travelled: 230km (4.5 hr) to Salem and further 30 km(1 hr) to Yercaud.
Places to visit: Yercaud Lake, Pagoda Point, Lady's Seat, Shevaroyan Temple, Silk Farm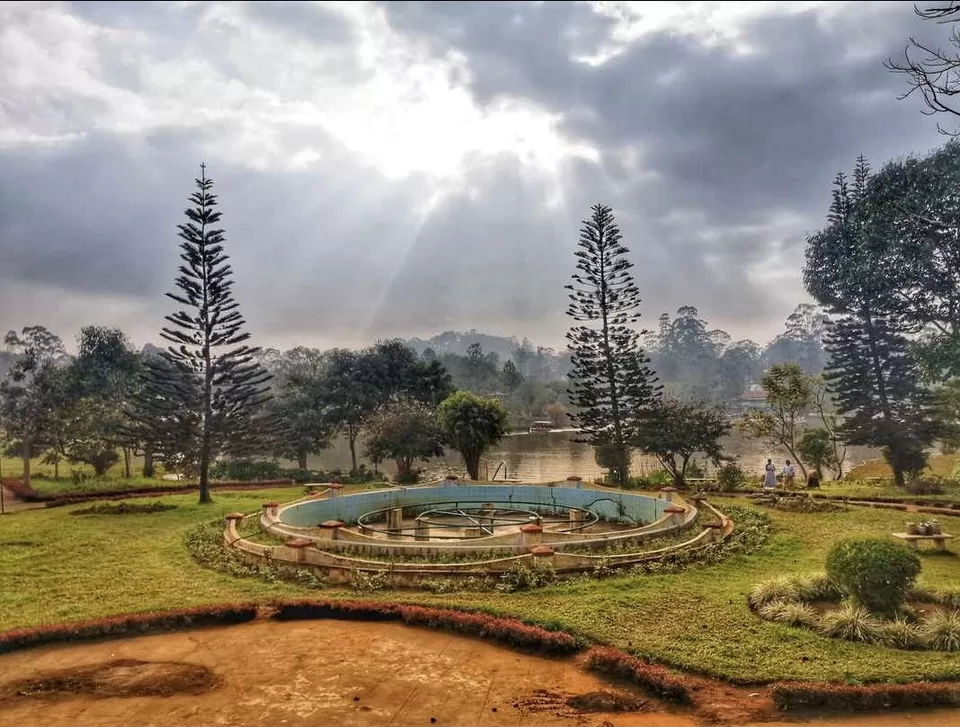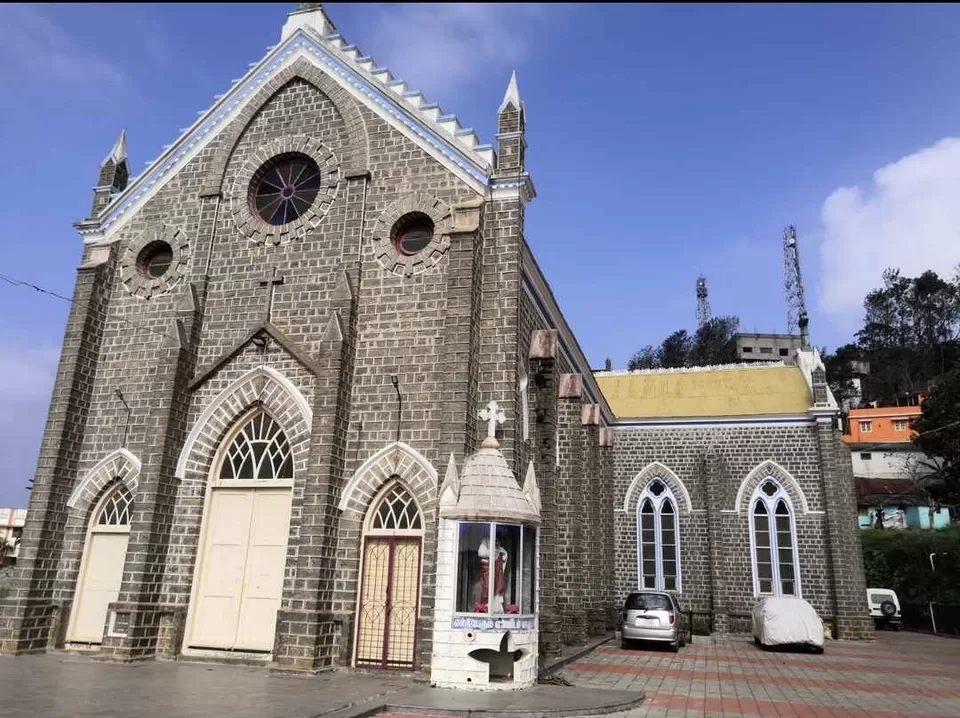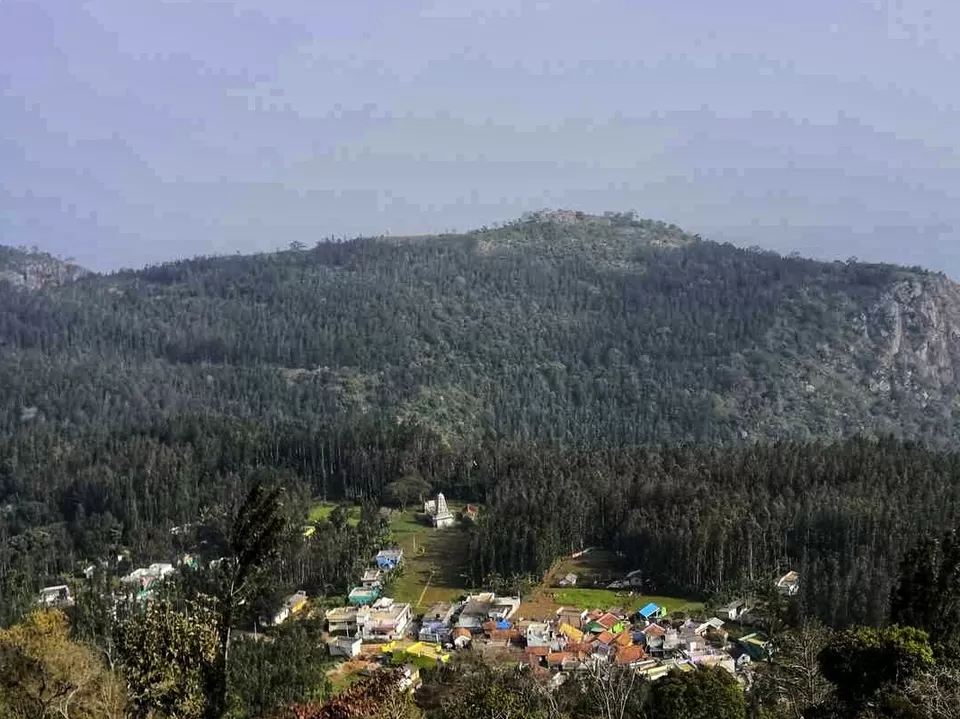 Sakleshpur is an underrated gem nestled in the Western Ghats between Bangalore and Mangalore. We did this trip when our baby was 11 months old. The Shettihalli Church ruins on the way, is a must visit place. There is a tiny cafe near the church as well. Bisle Ghat, located around 40 km away from Sakleshpur is another stunning place to visit, and quite close to Mallali falls (in Coorg).
The road till Hassan is through highways, and the journey from Hassan to Sakleshpur through Shettihalli was through narrow roads, as construction was going on. Sakleshpur is all about rolling meadows and clear skies.
Duration: 2 N 3 D
Stay: Dhruv Farms Homestay
Distance Travelled: 230 km to Sakleshpur and another 40 km to Bisle Ghat
Places to Visit: Shettihalli Church, Manjarabad Fort, Bisle Ghat, Mallali Falls(Coorg)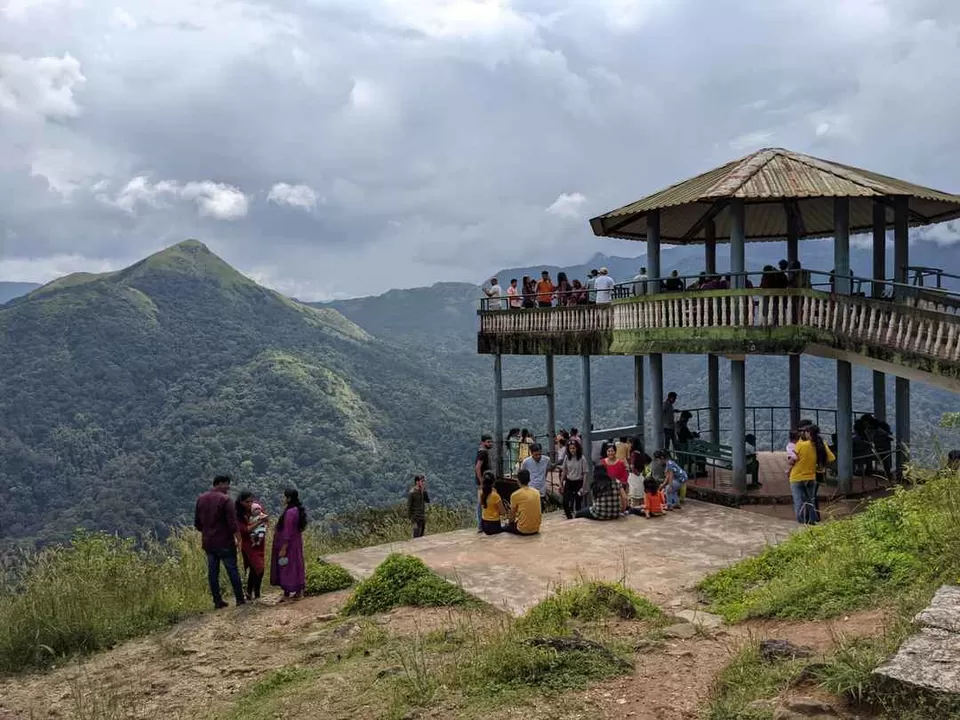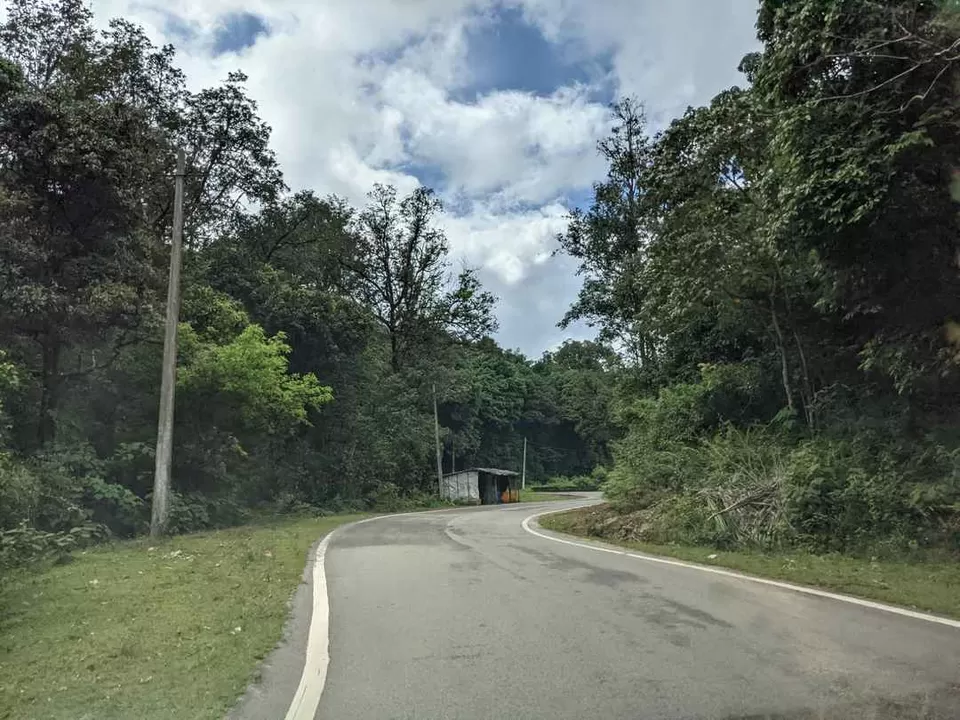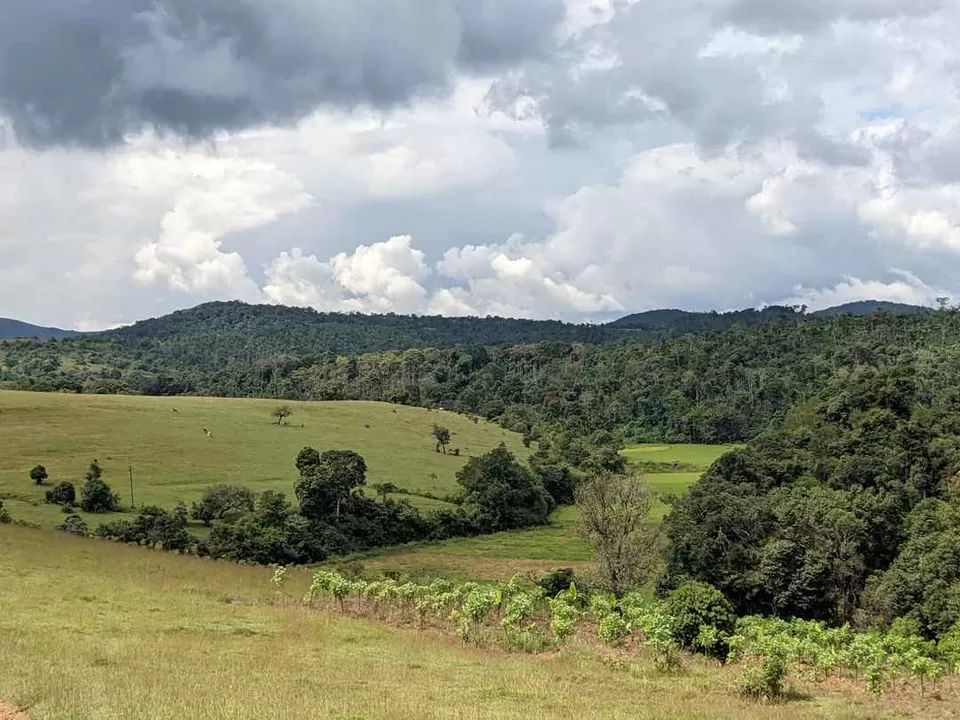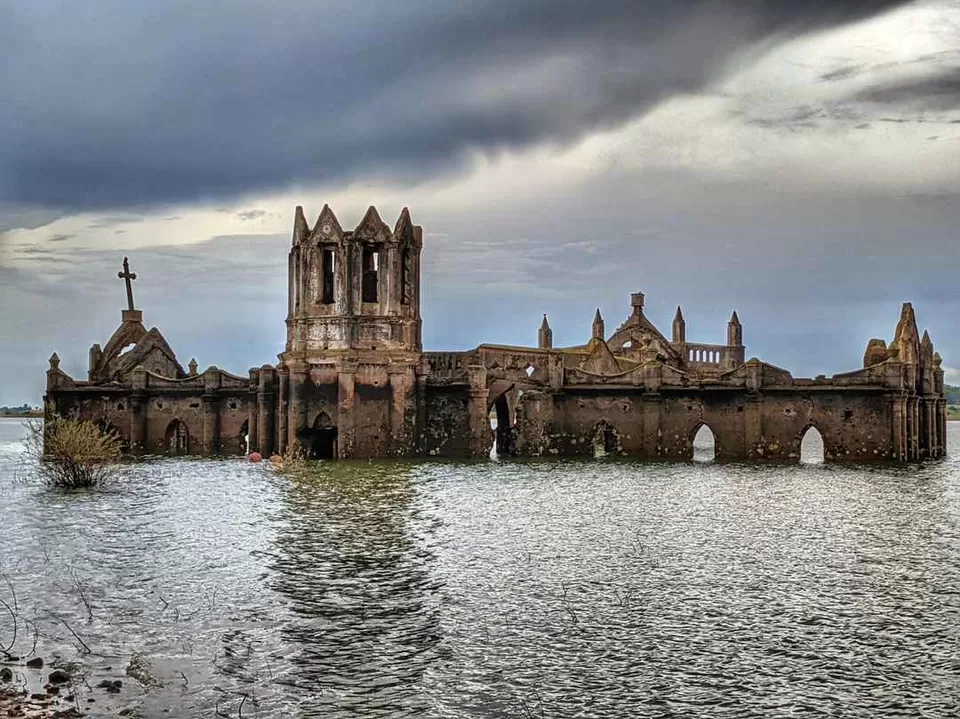 4. Belur and Devaramane (Chikmagalur)
Devaramane is a tiny village which commands beautiful views of the Western Ghats. It is located on the Hassan Chikmagalur border. We stayed in a homestay in Belur amidst a coffee plantation, and drove to Devaramane from there. We did this trip when our baby was 9 months old. The homestay also guided us to a sunset point which was a drive through narrow dirt roads and a short hike to the top of a hill. The view was astounding, but if you are going with a baby, caution must be exercised.
Duration: 2 N 3 D
Stay: Coffee Thota Homestay
Distance covered: 230 km till Belur. Another 40 km to Devaramane.
Places to visit: Belur and Halebidu temples(UNESCO World Heritage Site), Devaramane view point, Sunset point (homestay will guide you), Coffee Estate Walk, Angadi Temple.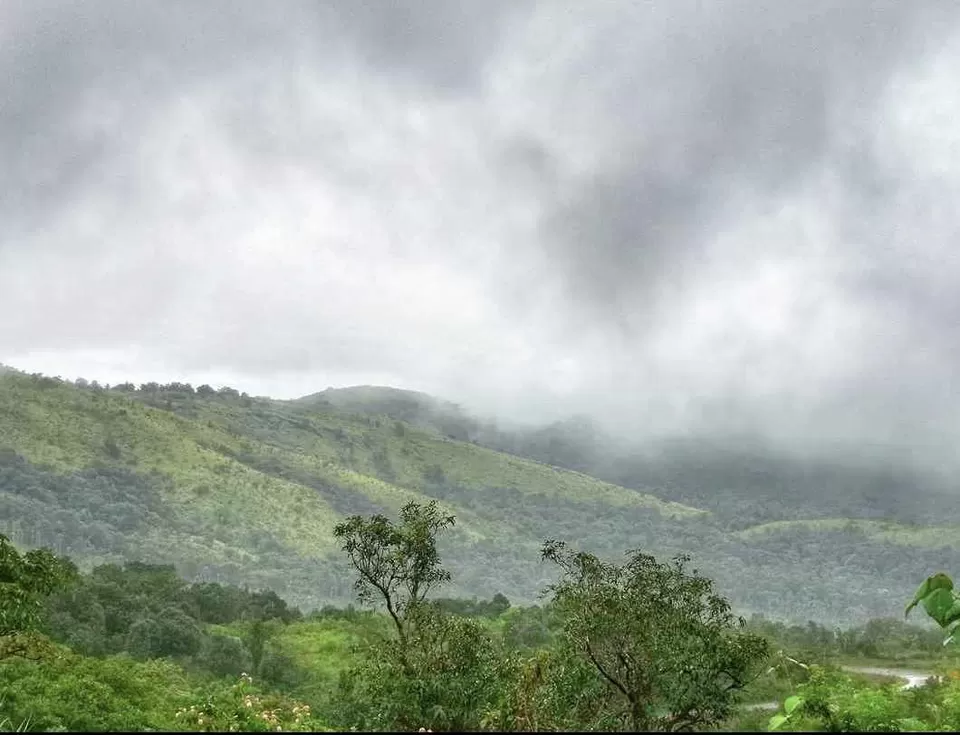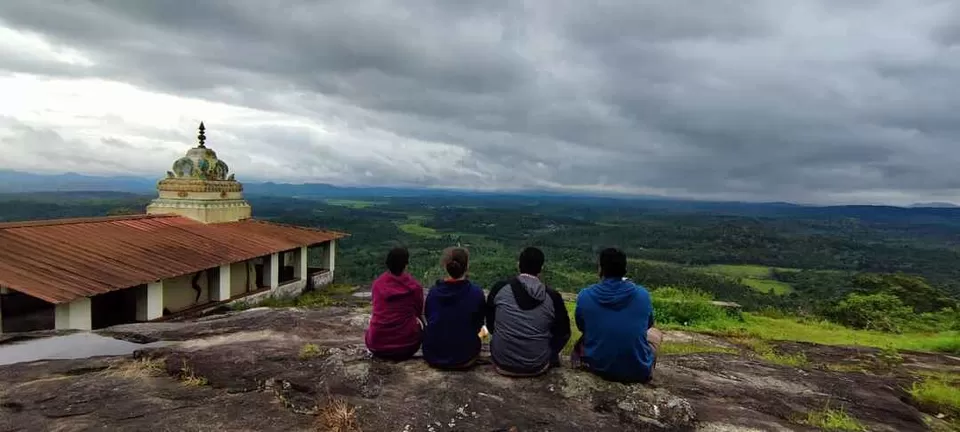 5. Pondicherry and Mahabalipuram
This was our first beach Roadtrip, and a slightly longer one. We waited till our baby was almost 1.5 years old before venturing on this one. The road from Bangalore to Pondicherry and from Mahabalipuram to Bangalore mostly through highways, though Google maps keeps showing some small roads through towns and villages.
Pondicherry is a haven for food lovers, and the French influenced architecture of the White Town provides picturesque backdrops for the insta feed.
Mahabalipuram has beautiful ancient temples, and a beach which offers surfing and other activities. The town also has some beautiful resorts.
Duration: 4N 5D
Stay: Pondicherry-Hotel Atithi; Mahabalipuram-Radisson Blu Resort Temple Bay
Distance Travelled: 390 km(Bangalore to Pondicherry), 95 km( Pondicherry to Mahabalipuram), 370 km(Mahabalipuram to Bangalore)
Places to Visit: In Pondicherry-Rock Beach, Paradise Beach, Eden Beach, Auroville (20 km from Pondicherry), Cafe's, Aurobindo Ashram
In Mahabalipuram- Shore Temple, Mahabalipuram Beach (especially for surfing), Panch Rathas, Arjuna's Penance, Krishna's Butter Ball, Ganesh Ratha, Mahabalipuram Lighthouse.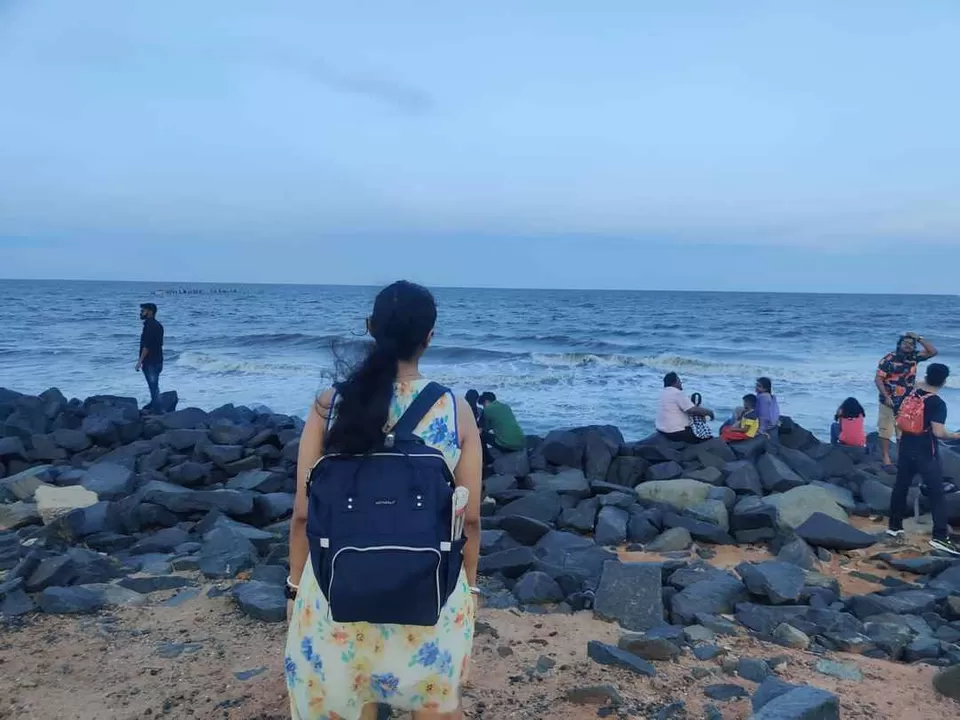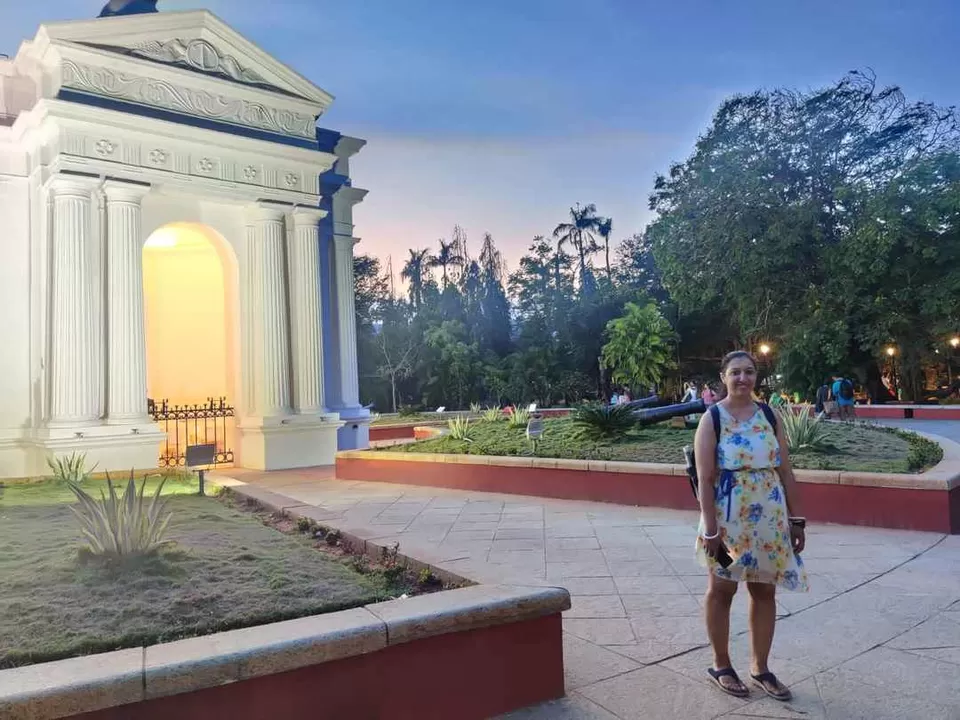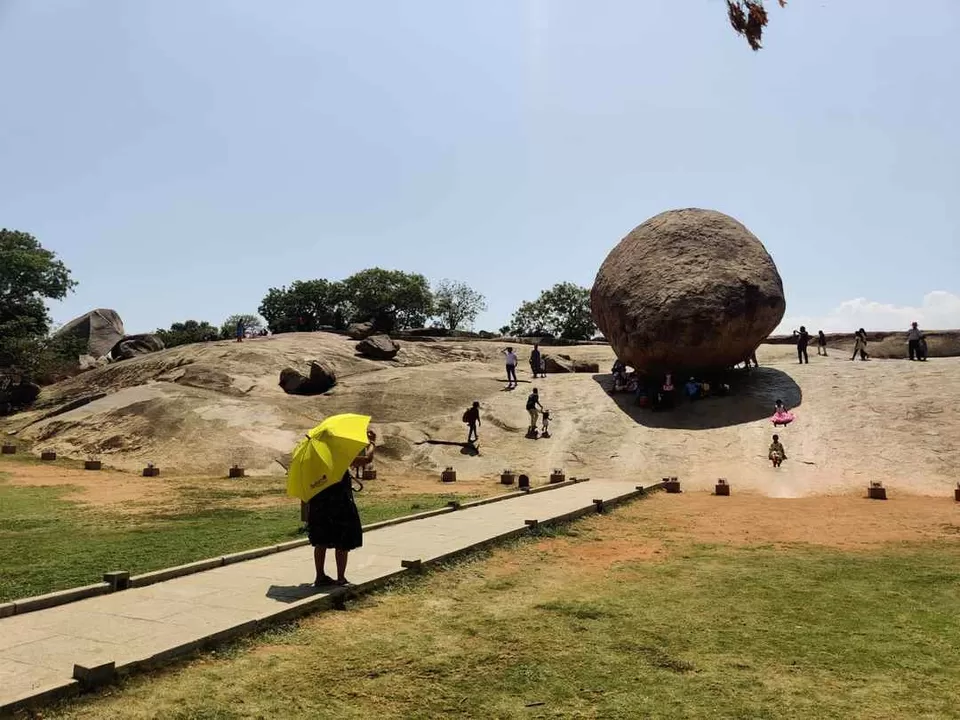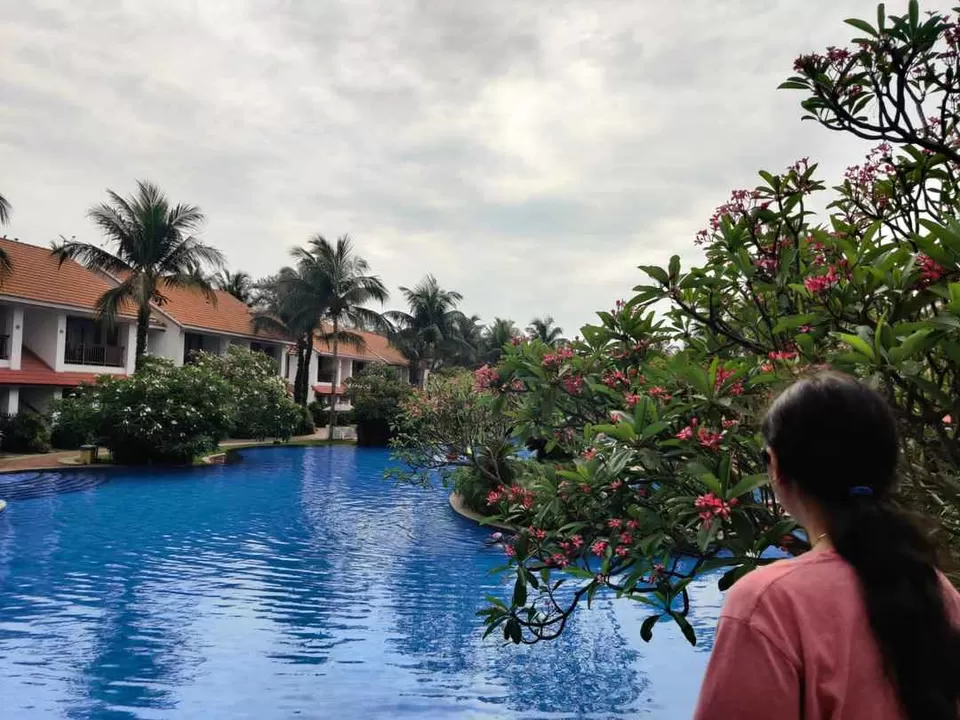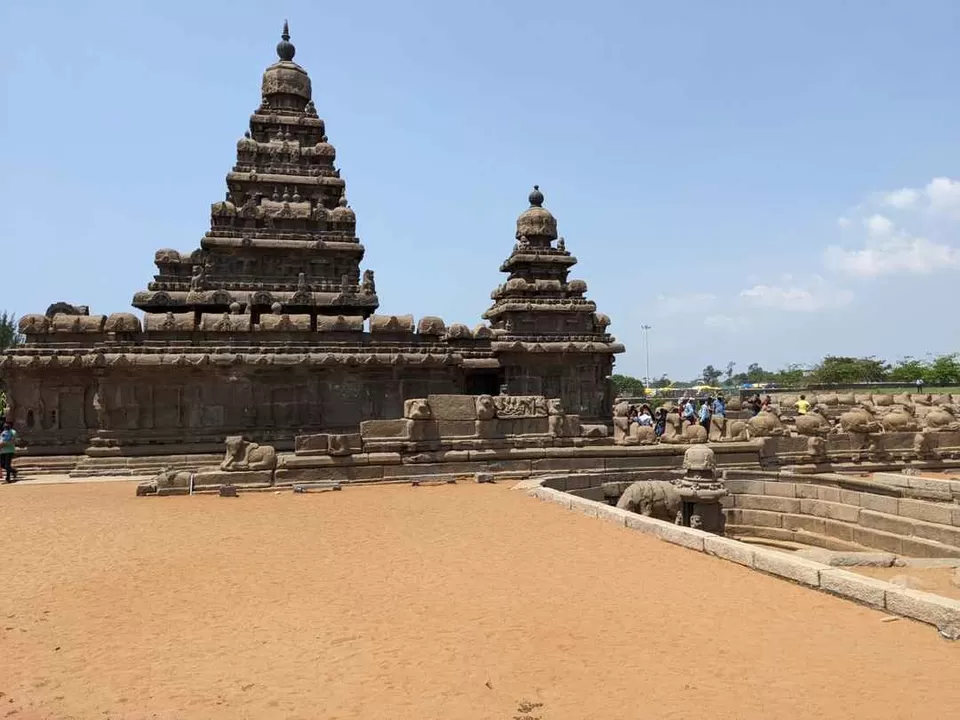 We found road trips to be a wonderful way to strengthen our bond as a family, and give our baby a change to explore the world around him. So, start planning your next road trip with your baby now, and see him/her grow with enriching experiences on the road!