In a country where motorbike riding in public is illegal for women, Behnaz Shafiei's dedication to her sport is a revolutionary act – a defiant stand against the social norms placed on Iranian women.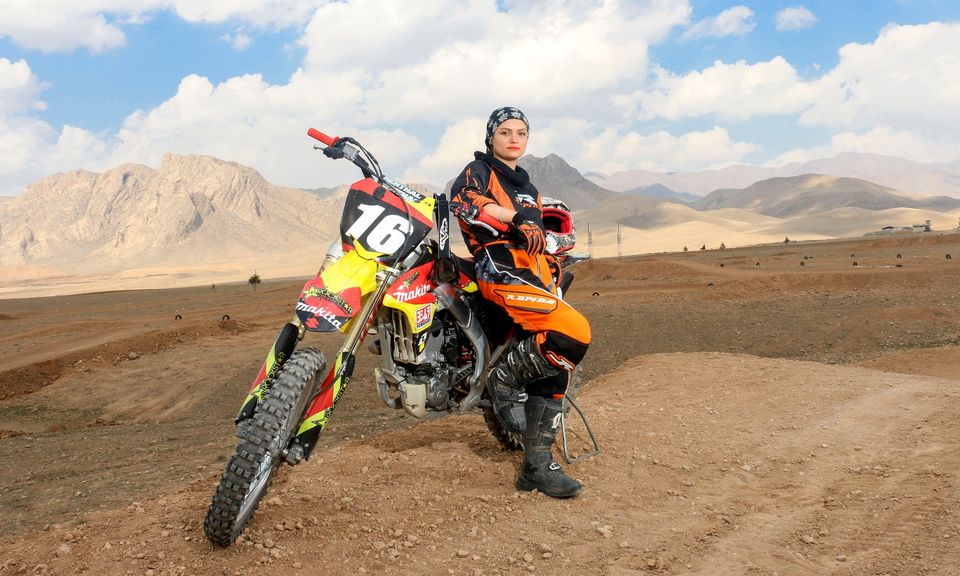 As a brunt of these societal restrictions, this 26-year-old has been riding for 15 years but under the veil of her helmet. Shafiei is regularly mistaken for a man while motocross riding – a misconception that speaks volumes about preconceived notions of women's capabilities in the world of sport.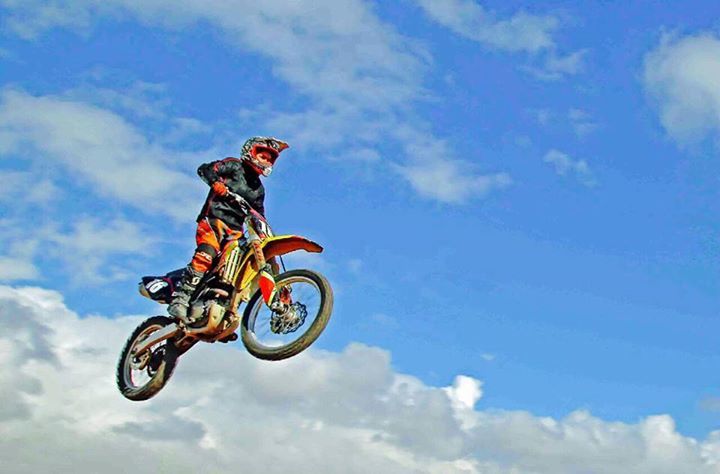 In Iran, where some conservative clerics denounce the idea of women attending men's sporting events, Shafiei has achieved groundbreaking success, making huge cultural and legal strides for female motorcycle racers in Iran — and women at large.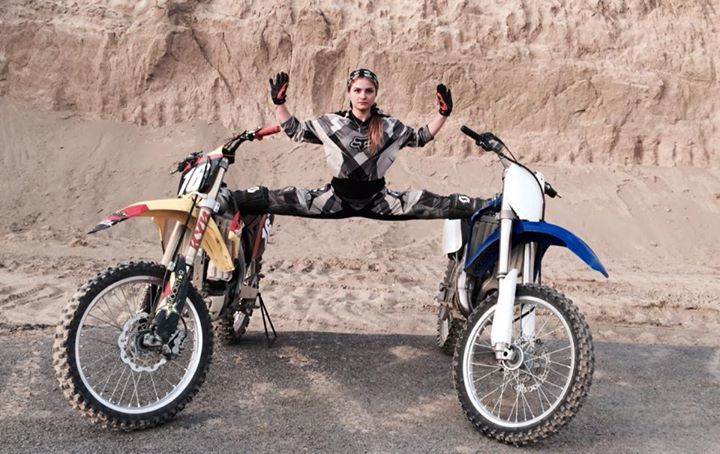 She is one of the six women who have received official idenitifications that allow them to race on amateur tracks. Although Shafiei and a handful of other existing female motocross riders can operate in clubs, they are not allowed to enter competitions or ride on official race tracks, including one at Tehran's magnificent Azadi sport complex, currently exclusive to men.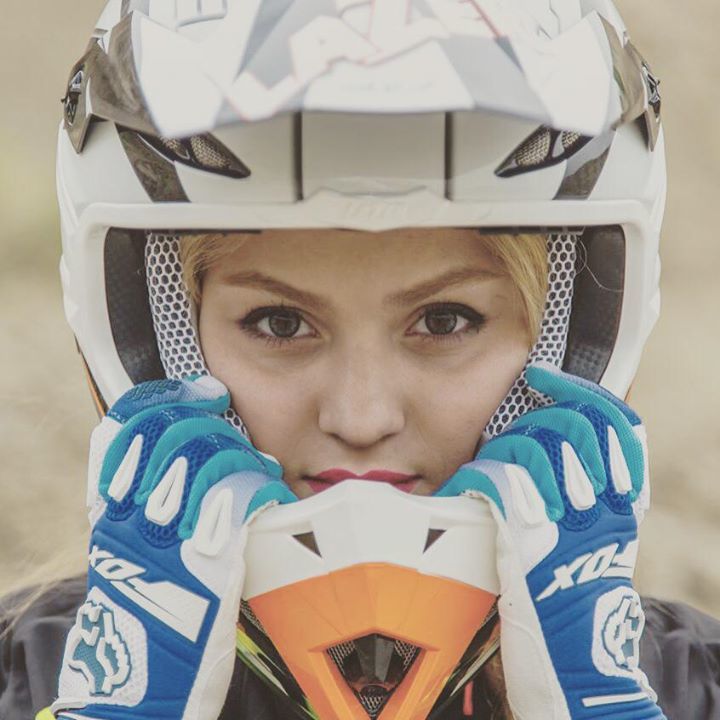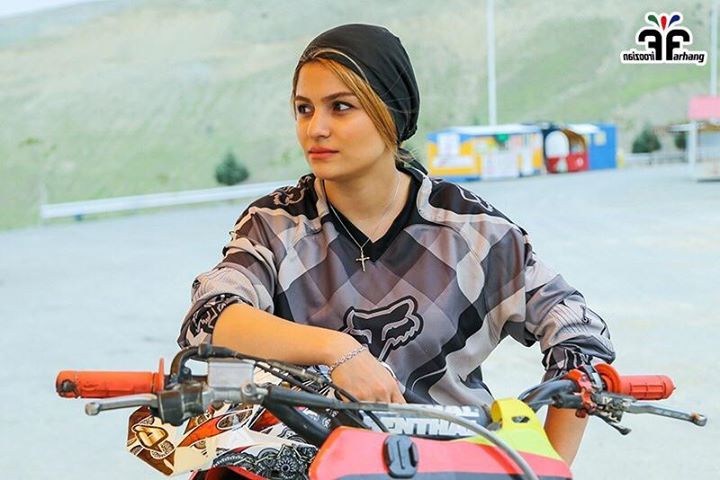 Shafiei, who was born and raised in Karaj, near Tehran, found her passion for motorcycling at the age of 15 while on holiday with her family in Zanjan province.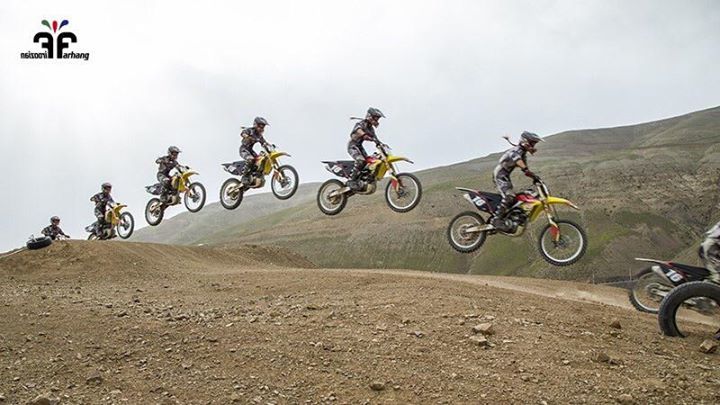 "There was this young woman in a village there who rode a 125cc urban motorbike to travel between houses, like one used by the postman," she recalled. "I like that a lot and told myself that I want to ride a motorbike too and in fact I learned how to ride a motorcycle for the first time during my stay there."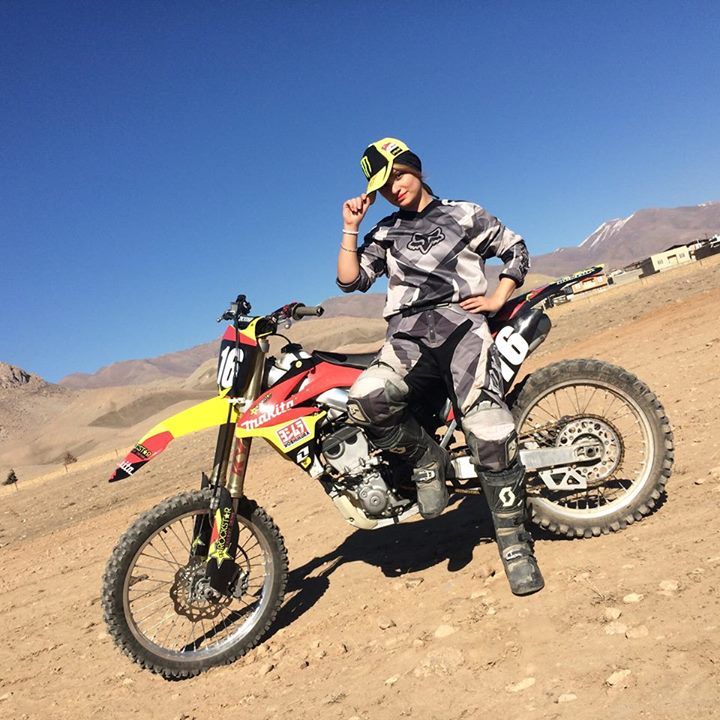 To stay up to date on Shafiei's push for gender equality, follow her on social media, where she's active on Facebook, Twitter, and Instagram, posting photos and and videos of her on the track, including this jaw-dropping, slow-mo of her flying over dirt hills.
Portraits from Behnaz Shafiei's Facebook Page