In the recent past, we have shared numerous travel stories from across the country inspiring you to get off the couch and see the stunning world around you. For women wishing to pursue the same dream there are personal and social hindrances along the way that need to be addressed.
Recently Bengaluru-based biker, Esha Gupta, covered 38,000 km on her Bajaj Avenger 220 DTsi, touring 17 states across India. With this journey, Esha now holds the record for the longest journey by a female biker.
It took her 110 days to cover the route 38,000km, which entails riding almost 400 km for almost 4 months everyday. The drive to pursue this journey comes from a mission that's very close to her heart.
Taking to Tennews, Esha shared the objective behind this mammoth ride around the country.
"It is just to remind people that we are concentrating so much on the negativity that we have forgotten the positivity and good people around us. My solo ride is meant to shift people's focus towards positivity," she says.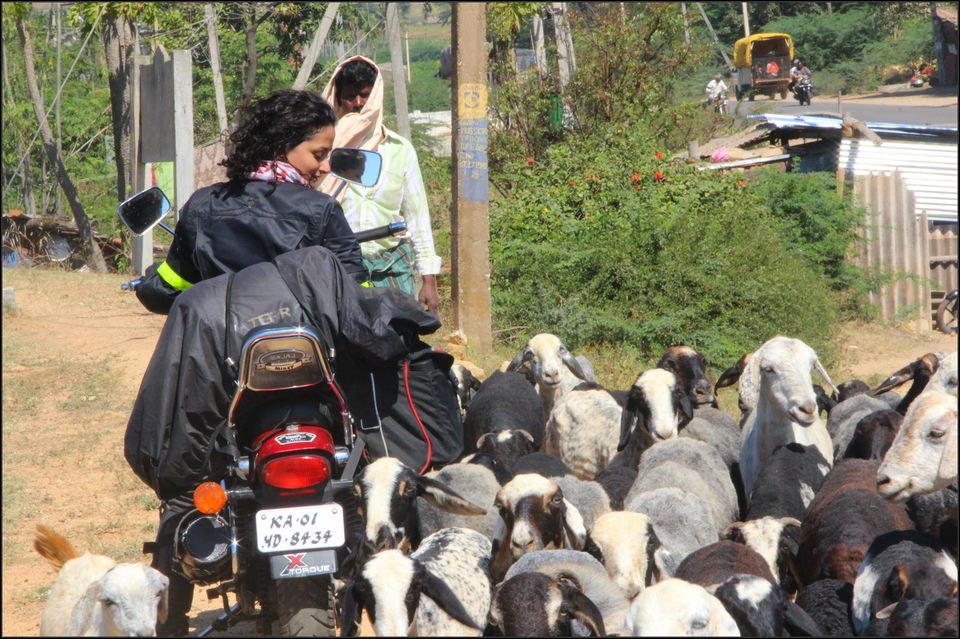 Esha's expedition was promoted by Throttle Club, a motorcycle club that brings together riders and biking clubs from around the globe. Her herculean tour required almost 1200 litres of petrol and cost approximately Rs. 4 lakh.
Here's her travel map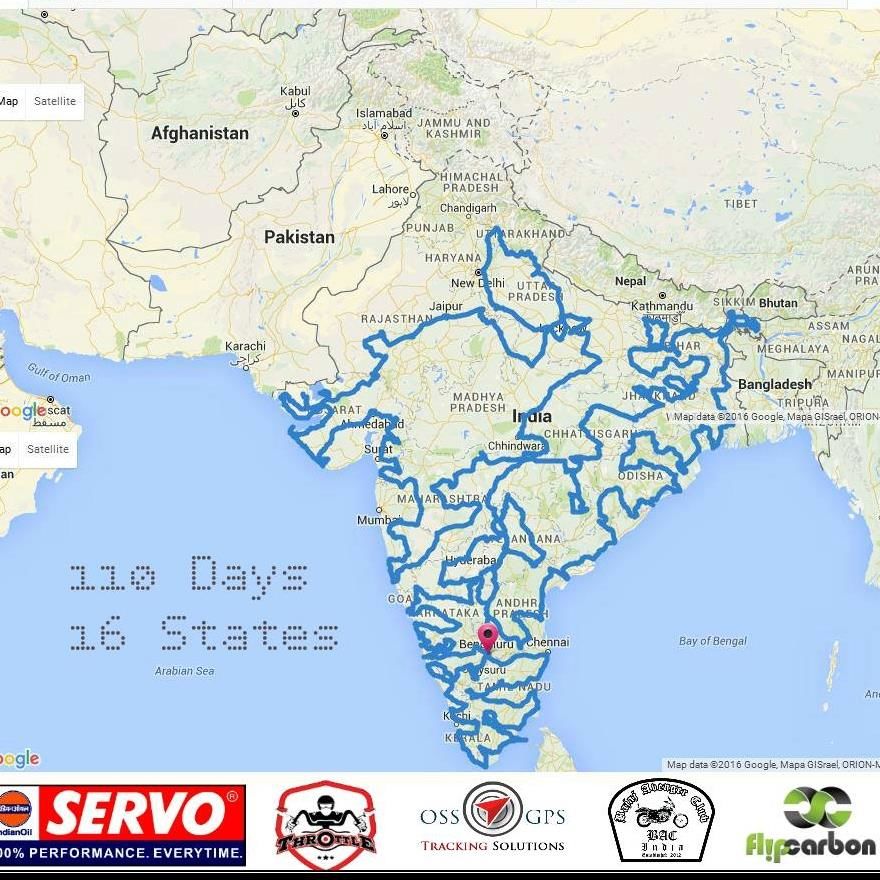 Her tour started from Bengaluru on January 26, 2016 and took her around numerous towns and villages across 17 states. During the expedition, Esha took upon herself the responsibility to inform students, school kids and corporate employees about the reality of women's safety in India.
While addressing these issues, Esha also strongly feels that the idea of exclusion of women from the public sphere owing to safety reasons is a regressive approach that needs to be eliminated.
We have come across stories of women travellers who have tried and tested the reality of women's safety in India. Last year, Roshni Sharma became the first Indian woman to ride a motorbike from Kanyakumari to Kashmir. Anahita, a 21 year old cyclist, covered the same distance on a bicycle solo. Amidst the disturbing instances and stories of crimes against women we witness on social media everyday, their travel stories are refreshing and bring out an alternate perspective.
On her journey, Esha had always been vary of hotel reservations and chose to stay in cheap lodges which can bring her closer to the real life issues faced by women on a daily basis in the public sphere.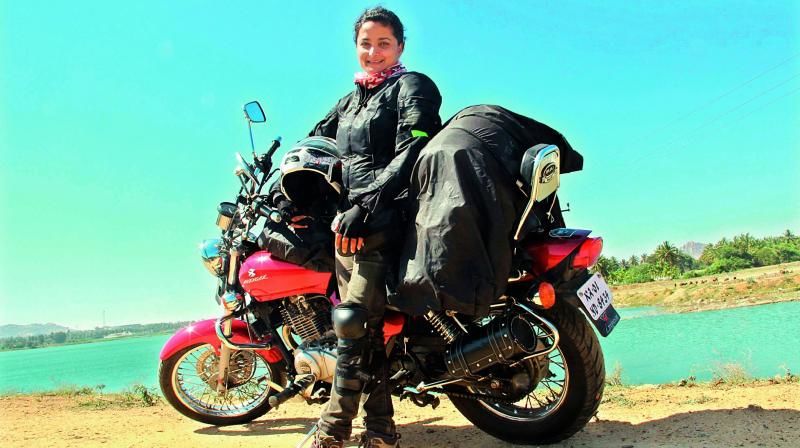 Talking about her journey with Deccan Chronicle, Esha said, "I want to send a message out there to all who say India is an unsafe country for women, that it's definitely not so. Having travelled alone extensively, I negate that line with my full will. That doesn't mean I am challenging the miscreants. It just means that we, as a country, are concentrating so much on the negativity that we have forgotten that we are surrounded majorly by positive and good people and my solo ride is meant to shift people's focus to the positivity and strength amongst our countrymen."
Esha's dedicated her journey to the cause of informing people around the country about the issue of women's safety that needs to be tackled, but not at the cost of taking away women's freedom.
All images have been sourced from Esha Gupta's Official Facebook Page.