Traveling abroad can be a whirlwind experience. One second you're on cloud nine enjoying all the new sights, sounds and smells. And the next, you're homesick lying in bed in your hotel room looking up flights.
Okay, maybe it's not that dramatic, but it's easy to find yourself overwhelmed in a foreign country. Especially in Tel Aviv, where it takes time to get accustomed to the local way of life.
So, if you're having one of those days, you'll want to head over to one of these go-to spots where you will instantly feel at home when you walk in. Whether it be the warm and friendly staff or the overall atmosphere, these five joints will give you the casual homey vibes you're craving.
Mike's Place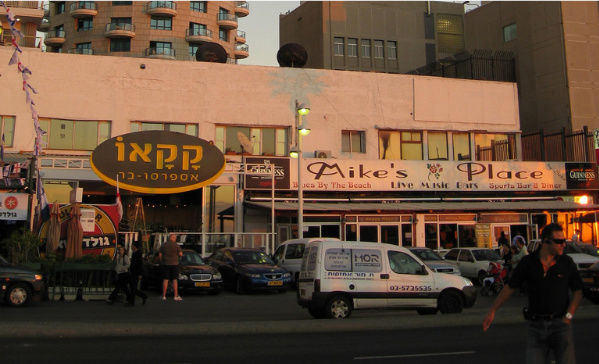 Mike's Place is a staple of Tel Aviv. Even the name itself makes you feel like you're going to a friend's house. The chain had it's start in Jerusalem where, in the early days, it was mistaken for a private living room.

Today's Tel Aviv beachfront branch has the same homey spirit. It's a place where people can just relax and be themselves while enjoying American, Italian and TexMex comfort food and listening to a mix of live blues and rock-and-roll (with no cover charge). You might even end up sharing a long bench with other groups of people and make some new friends. Plus, the waiters are all English-speaking foreigners, and the menu is entirely in English, too!
The friendly, down-to-earth, international atmosphere provides a welcome contrast to the usual Israeli nightlife.
Mendeli Street Hotel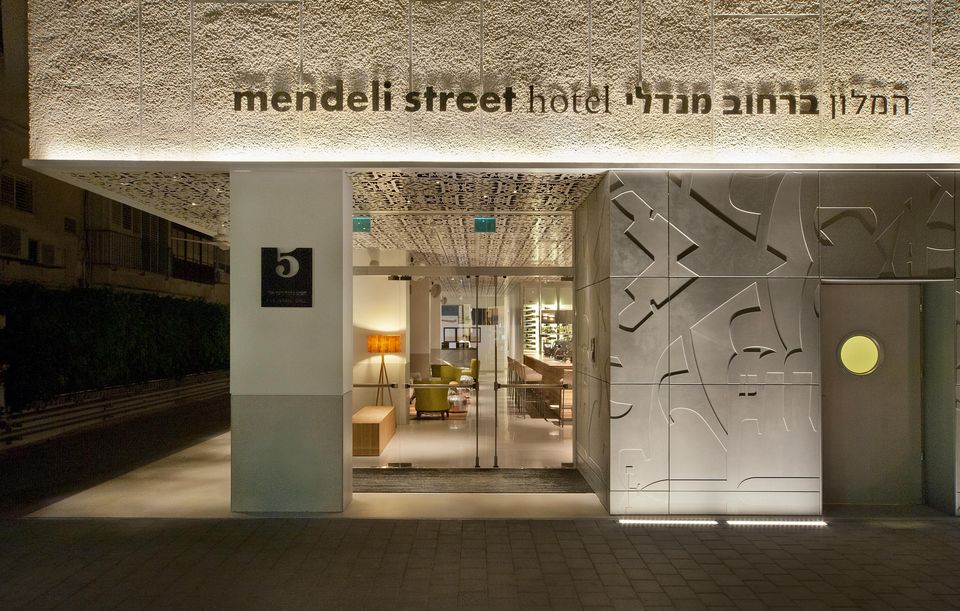 The Mendeli Street Hotel is a boutique hotel in Tel Aviv unlike any other. The property has been owned by three generations of the same family since the 1960's, giving it a cozy family spirit. Their recent renovation project strove to create a hotel they would choose to stay in themselves, and the space truly reflects just that. The atmosphere is fun, contemporary and warm and welcoming. The friendly staff and the clean comforting design makes this one of those places you look forward to returning to at the end of a day full of sightseeing.
Cafe Xoho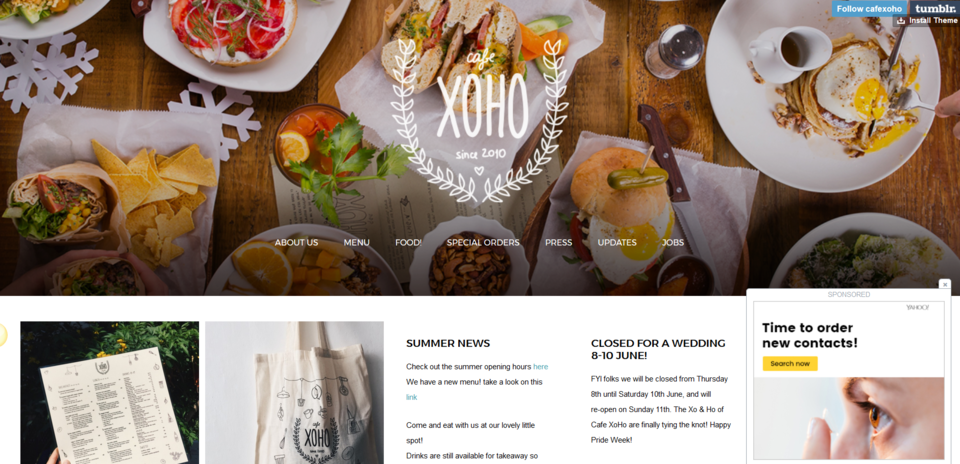 Cafe Xoho is another one of the few places in Israel where the sound of people speaking English overpowers those speaking Hebrew. The funky cafe is always packed with expats, tourists and locals enjoying the incredibly fresh, seasonal and homemade vegetarian food. What stands out most about Cafe Xoho is the casual cool décor and the Anglo-style comfort food that make this place feel like home. You can easily imagine it blending into the scene of brunch spots in Los Angeles or New York. Plus, it's one of the only places in Tel Aviv where you can actually get a decent bagel!

The owners and wait staff are so friendly and caring that you will leave the café feeling like you have been friends with them for years.
Mashya Restaurant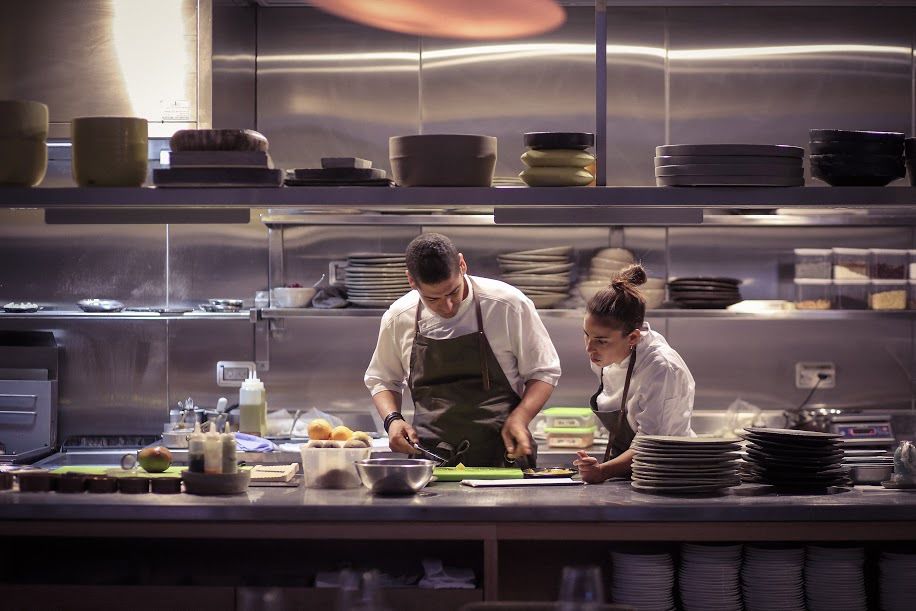 Mashya Restaurant is the brainchild of renowned Israeli chef Yosi Shitrit. Located in the Mendeli Street Hotel, this Israeli hotspot is a culinary interpretation and homage to Tel Aviv. The restaurant's menu reflects the local, historical, modern, and hip vibes of the city. The flavors of the food represent Israeli childhood, made with only the best local spices, produce, fish and meat. The magic of dining at Mashya is that you're sure to get an upscale meal that gives you the same feeling as eating your favorite comfort food, served by some of the friendliest staff around.
Beit HaAmudim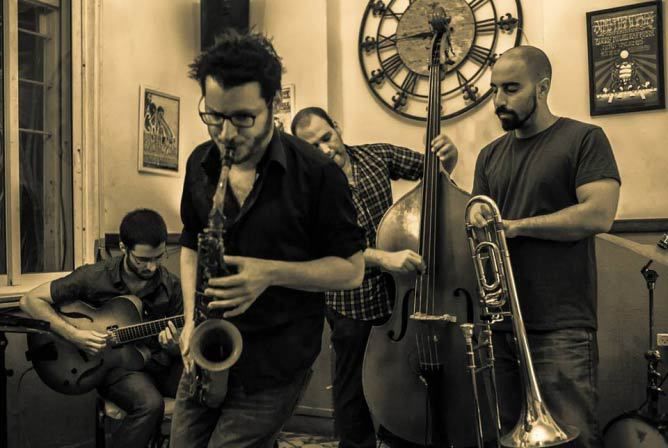 Beit HaAmudim is another neighborhood gem in the city of Tel Aviv that offers almost nightly live Jazz music from some of Israel's top musicians. A night out at Beit HaAmudim means you'll be jamming out to great tunes, eating from their delicious vegetarian menu and hanging with one of the best crowds Tel Aviv has to offer (staff included!) Their intimate, open and warm atmosphere makes it like no other bar in the city.

Traveling in Israel is an exciting adventure, but every now and then you might just want to relax and feel at home again. Instead of dishing out the money to change your flight and go back home, check out any of these 5 spots in Tel Aviv to get transported – even if just for a couple hours.