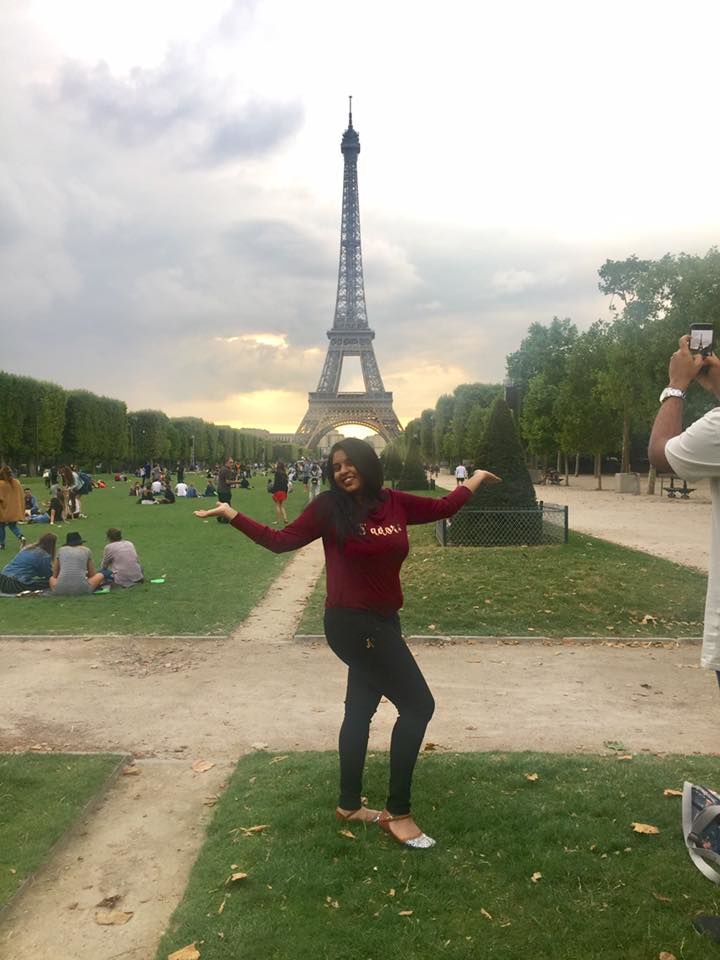 If you are anything like me, and the travel bug bit you, you'll understand the compelling need to explore. Although I do have many friends who love exploring, when it comes down to planning and booking, I'm on my own. For many, this can feel overwhelming and discouraging.
But, all is not lost. There is always an option of going…alone!
At 21, I did a TopDeck tour through Europe. I flew alone to Paris, took a tram to the nearest station near the hostel. Walked to where the map said and ended up at the wrong hostel (it's funny now). Just picture it. A 21 year old girl, with a large suitcase, lost in Paris. Sadly, there were no hot Frenchmen artists with berets and croissants flying off the walls. But all was not lost, I eventually took a cab, driven by a Congolese immigrant and arrived at the RIGHT hostel. Meeting the group, a bunch of 20 to 40 year old, like minded people from countries like Australia, Canada and USA to name a few had to be one of the most life changing experiences. Together, we explored six countries and had a blast of time. Travelling alone afforded me the opportunity to interact with everyone, of different age groups, nationalities and interests.
As "compassionate", "empathetic" human beings, we are so focused on making others feel comfortable. What they like eating, what they can afford, the places that they want to see. Travelling alone allows you to get in touch with what you appreciate. All it took from me, was bravery and courage to get out of my comfort zone and now, I no longer fear travelling alone.
If you would like to start exploring alone, here are some tips.
Mentally psych yourself. If you are scared to venture into the unknown, start by changing your mind. An attitude of bravery is what will get you through the challenging times. >Quote Oprah somewhere here.<
Do minimal research. That seems quite disastrous, doesn't it. Of course, know your hotels and highlights of the area. But, the more you research, the more expectations you'll have. There's no feeling of such awe than being totally blown away by a new sight or experience, rather than reading someones review on it.
Pack light. You'll be doing your own check ins, baggage claims, climbing on trams and getting cabs. The lighter you pack, the more smooth your journey will be. (Plus, you'll have space to shop more in the country you visit.)
Try a group tour. You won't be absolutely alone. You know the saying, safety in numbers. It's an ideal way to explore new places without entirely being isolated. Contiki and TopDeck are a great way to get started! Start by following their social media accounts. You'll gain a fair understanding on the types of tours they offer together with the destinations you can pick from!
As you travel alone, you'll discover what works for you. You'll learn the hard way, whether you prefer organized tours or planning each day as you go. The freedom is liberating, to say the least. The fear goes away once you are in awe of the most beautiful sights on Earth. And trust me, once you're there, you are already thinking about the next destination to visit.
Frequent Searches Leading To This Page:-
Europe tour packages for couples, best Europe packages, European tour packages with airfare, European cruise packages, guided tours of Europe, Europe group tour packages, holiday destinations Europe