This post was originally written on our blog - Beyond The Wall.

A "Euro Trip" might actually take the crown for being the most 'bucket listed' item in the world. From our 65 year old parents to our college-going cousins, everyone harbours the dream of a trip to the planet's most visited continent. We've met so many people who keep waiting for their bank balance to go over the roof before they are willing to take one. Here's the simple truth: You can travel Europe on a budget if you follow a few basic money-saving tricks. In fact, barring flights, most other things can even be done on a Thailand budget, if you're willing to research a bit.
Here, we give you 10 essential tips to travel Europe on a budget. Maybe, it is time to just hop on a flight and head to your countries of choice in Europe.
1. Hostels are as good or even better than hotels!
Given a choice, Divya and I would stay in a hostel even if we can afford a plush double room in a hotel or an AirBnB apartment. As a couple, even though we don't save a significant amount by living in hostels, we just love the vibe. It is a fantastic place to meet like-minded people, you get access to activities that only hostels do, and you get to live it up.
If you're a solo traveler, it is a no-brainer to be living in hostels as dorm prices are usually between 12-15$ a night. Every hostel also has private double rooms if you're a couple which are usually much cheaper than hotel rooms. In fact, European hostels are among some of the coolest accommodations in the world. Use HostelWorld for all your hostel bookings in Europe – trustworthy and spot-on reviews.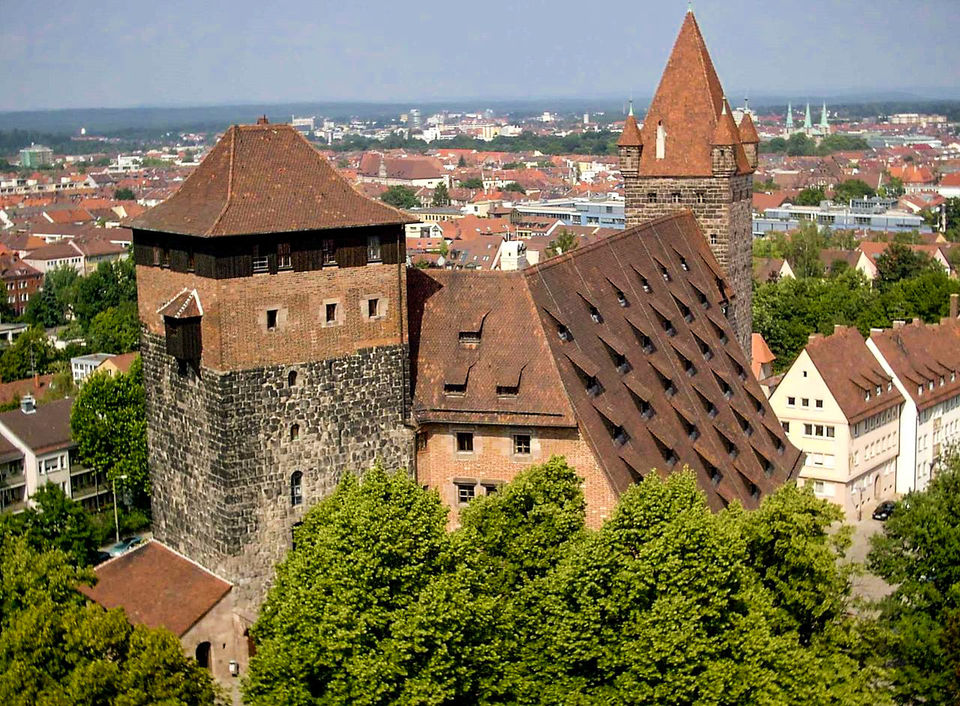 2. Couch surfing / House Sitting
You may have heard of CouchSurfing before but have you tried it? It's quite straightforward – you create a profile on CouchSurfing and send a request to people in cities you're traveling to. If they like you, they accept it and you get to stay for free with them. We host many CouchSurfers at our home in Bangalore and almost all of them have been traveling all across the globe without spending a penny on accommodation. Interestingly, a lot of listings actually offer more than just a 'couch'. Some hosts even offer private rooms with a private bath.

Another service that you could potentially think of if you plan to stay for a long period in one place is house sitting. When people have to leave their houses behind while traveling for lengthy periods, they look for house sitters who will take care of their houses in return for a free stay. Yes, you may have to walk their dogs or fix their plumbing issues but isn't it a lovely trade off when you get to live in palatial villas for free halfway across the globe?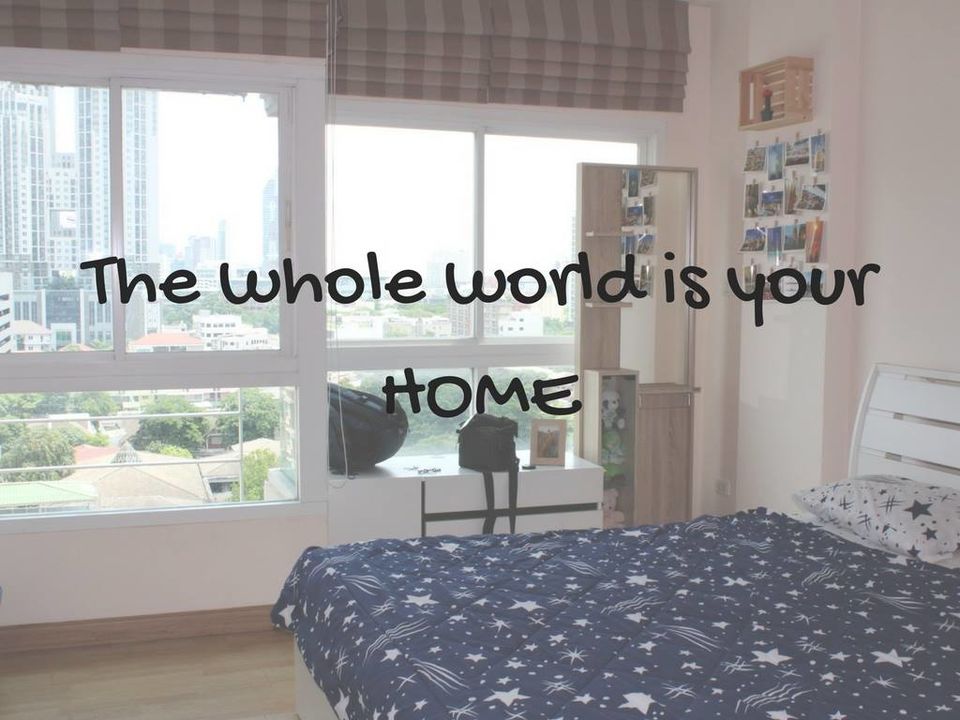 3. Use car-sharing services
Both BlaBlaCar and carpooling.com work well throughout most European countries. They're both services wherein travelers driving between destinations with extra seats in their car open it up for you to bid. While these services are available across the globe, Europe is where it works best.
The prices are extremely competent and we've always heard of positive things about this from fellow travellers. While we travelled between Granada to Sevilla in a high-speed train, our roomies in Sevilla had car pooled. Not only did they reach in the same time but also traveled with a local who was kind enough to stop at important points on the route. Most importantly, they paid 75% less than what we did for our train!
4. Use FlixBus instead of Eurail
While Eurail is definitely worth all the hype, there are other ways to travel around Europe on a budget. FlixBus is a low-cost bus travel service that runs throughout the continent. It covers an expansive network of 1000 destinations across 20 countries.
Though the costs are low, there is absolutely no compromise on the quality. The seats are excellent, buses are volvo-class, there's free WiFi on board, and you are allowed to carry as many as 3 pieces of luggage on board.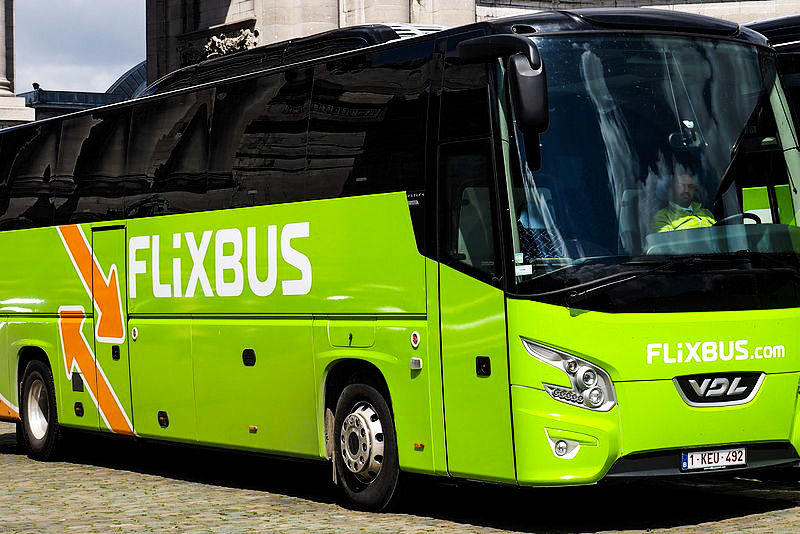 5. Free Walking Tours
Every single major city in the world has a free walking tour service offered by one or the other operator. A free walking tour is a group walking tour around some of the important places in the city that convenes at a particular time in a part of the city. Anyone is free to turn up at that time and you'll go walking around with the guide who'll tell you things about the city you'd probably not know otherwise.
The reason it is free is multi-fold. One, it gives them a good opportunity to market some of their higher-value paid tours to you and two, it gives the guides an opportunity to make extra bucks as tips. At the end of the tour, tip your guide if you did enjoy the tour or choose not to if you did not. No one is going to judge you for it. Just do a quick online search of 'free walking tour in ____' and you'll get plenty of results!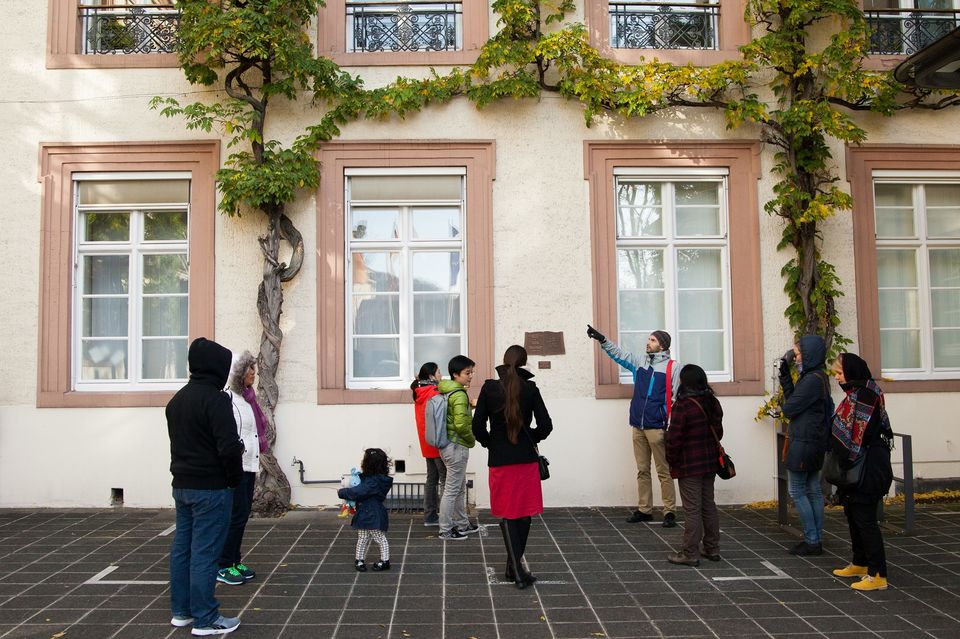 6. All-Inclusive City Cards
Every major European city offers a "city card" for tourists. It usually covers entry to multiple sites, travel on local city metro among others. If you're someone who enjoys going around the popular monuments and spots in each city, definitely buy yourself a city card as it may save you big bucks. But, it is important to research the card before hand as there are good chances you'll overspend on the city pass by not utilising it fully.
Even if you decide against city cards, definitely consider 1 day transport passes in the city – it is extremely critical in traveling Europe on a budget. This usually allows unlimited trips on the metros, subways, local buses for a particular day. In Madrid, a 10 Euro pass gave us multiple metro trips and we saved as much as 12 Euros a day just by taking the day pass.
7. Off-Season Travel
Ok so this is quite an obvious one but often overlooked. Prices in most European destinations change drastically from season to season. The same meal that would cost you 15$ in July might only cost you 10$ in April. The price changes are significant in hostels/ hotels, restaurants, and adventure activities.
June to September is peak travel season in Europe and best avoided. Winter, albeit snowy, is either completely off-season or peak-season depending on the destination. If you intend to see Europe on a budget, go during the shoulder seasons of March-May and October-November.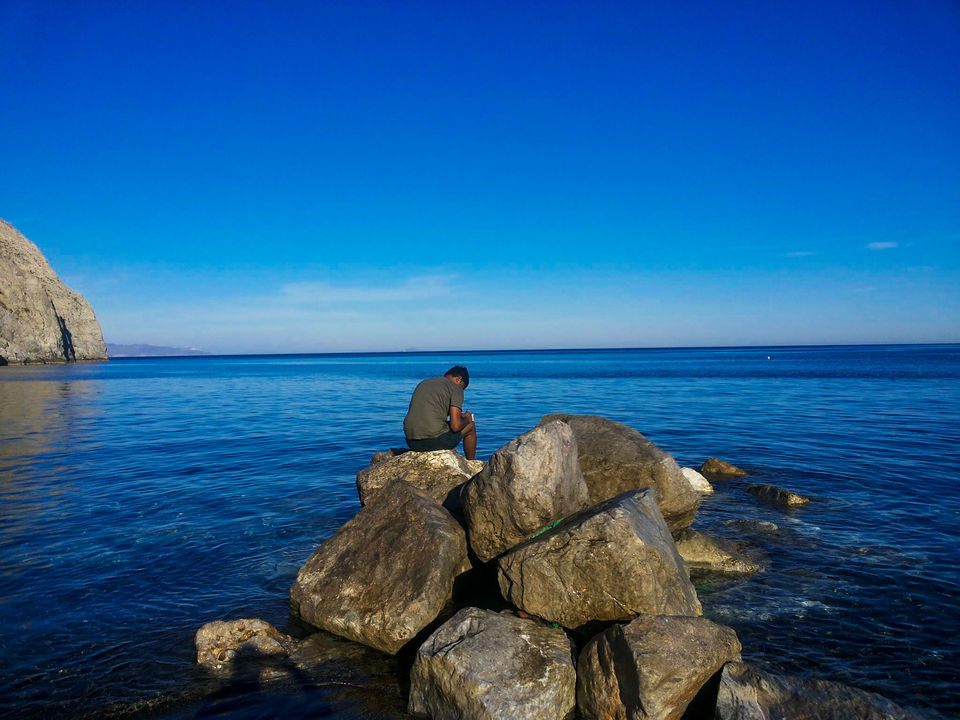 8. Eat on the streets
No matter where in Europe you are, a classic sit-down meal in a restaurant will set you back a hefty amount. Yes, it will be quite heavy in Paris compared to Lisbon but it'll all be costly nonetheless. Barring an occasional meal to satisfy your luxury cravings, stray away from restaurants if you intend to see Europe on a budget.
Every city in Europe offers plenty of 'street food' or 'finger food' to fill your palate. Unlike Asia, these eateries are all governed by strict hygiene laws and cook up excellent dishes. They're usually extremely filling as well. In Greece, a Gyros will cost you only 1.5 Euros but will leave your stomach bursting. In Spain, a bacalao will cost you only 3 Euros as opposed to a plate of paella that might set you back by 7-8 Euros. Wherever you go, research and understand what do the locals eat as a roadside snack and your dream of traveling across Europe on a budget will take a turn for the better!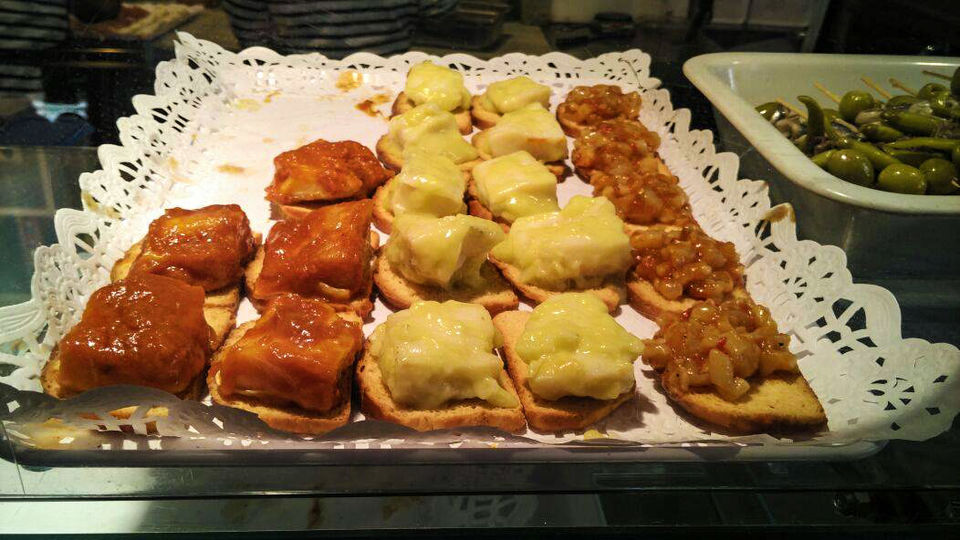 9. Take night trains/ buses
A quick search on Rome2Rio will give you a huge list of ways in which to travel from point A to point B. They not only tell you the cheapest option but also throw up options of night journeys that will save you a night of accommodation too.
The only reason we often skip it is that the check-in time in the next destination is often 2 PM, leaving us waiting for 6+ hours without a room. Sometimes, we trade comfort for money. But, if you're on a tight budget, you could easily while away those hours sipping on a cup of coffee in a WiFI cafe.
Seat61's advice on taking night trains is quite handy!
10. Buy Groceries
We've always felt that Europe isn't big on breakfast. People usually get by with a cup of coffee, a cigarette, and a pie. Unfortunately, as travellers, that is not only insufficient but also pricey. The best solution is to buy groceries from the local supermarket stores. Stock up on some fruits, eggs, and bread for the duration of your stay. It'll not just ensure that you're getting a healthy morning meal but also saves you a lot of money in the longer run.
Almost all hostels allow you to cook in the kitchen. If you're living in an AirBnB apartment, it is even more easy to get into the kitchen and cook. In fact, if you're tired of the same meal outside, you could buy groceries to cook both breakfast and dinner.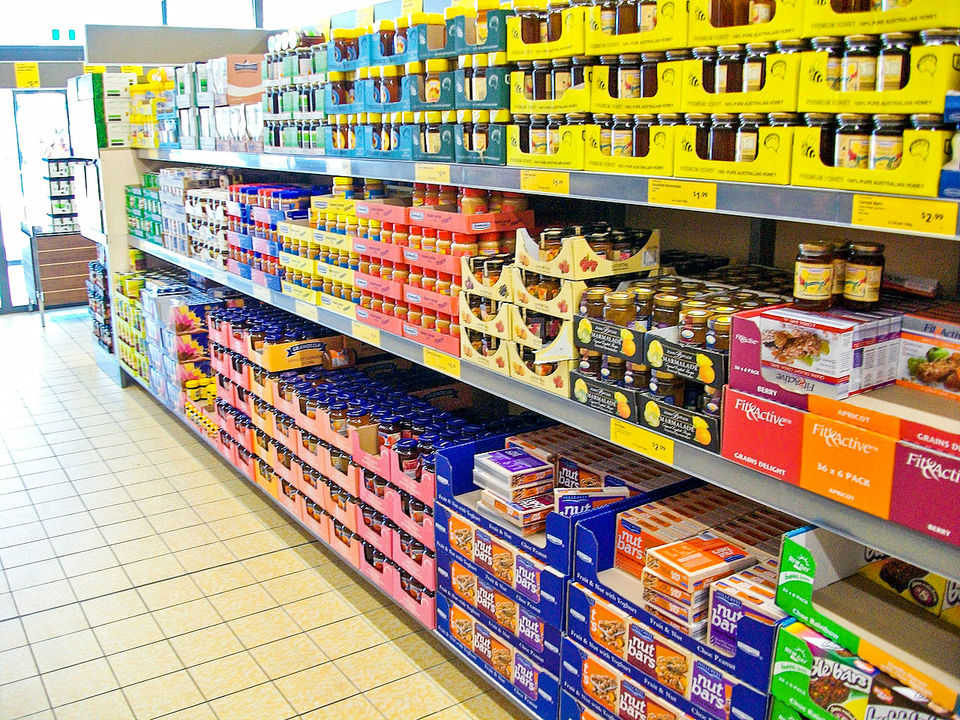 There are a gazillion other ways to travel the spectacular continent of Europe on a budget – like going on pub crawls instead of drinking it up at a bar, exploring the countryside for longer instead of staying in cities like Paris, choosing more Eastern European destinations like Poland or Latvia instead of costlier Western counterparts like Germany or Switzerland among others.
In reality, Europe is by no means a costly destination. No matter what budget you have, there is a place in the continent that fits you. Don't hesitate from taking the first step – book your flight and everything else shall fall in place.
---
Follow our travels across the globe on our Instagram account. For more tips, tricks, and hacks, visit our blog: Beyond The Wall.

Frequent searches leading to this page:-
Europe honeymoon tour packages, Europe honeymoon tour packages from delhi, Europe honeymoon tour packages from mumbai, Europe honeymoon tour packages from india, top things to do in europe in winter, best things to do in Europe in winter