Before you scroll down to what actually fascinated me in Assam. I'd like to give you a preface on how I actually ended in Assam.
It was my last year in school and they had this amazing inter-school film festival in a school named as the Assam valley school, situated in a district Sonitpur, Tezpur in Assam and the time my teacher told me about it I knew I had to go
not because it was the last year but because I've never been to Assam and I always wanted to see those tea plantations and the culture of the eastern part of our country.
we boarded our flight. 7 of us with a teacher and a lot of hopes in the month of august. it was a 4 hour journey and another 3 hours (185km) to Tezpur in bus.
so while we were in the bus. I came across these 10 photographs I absolutely fell in love with -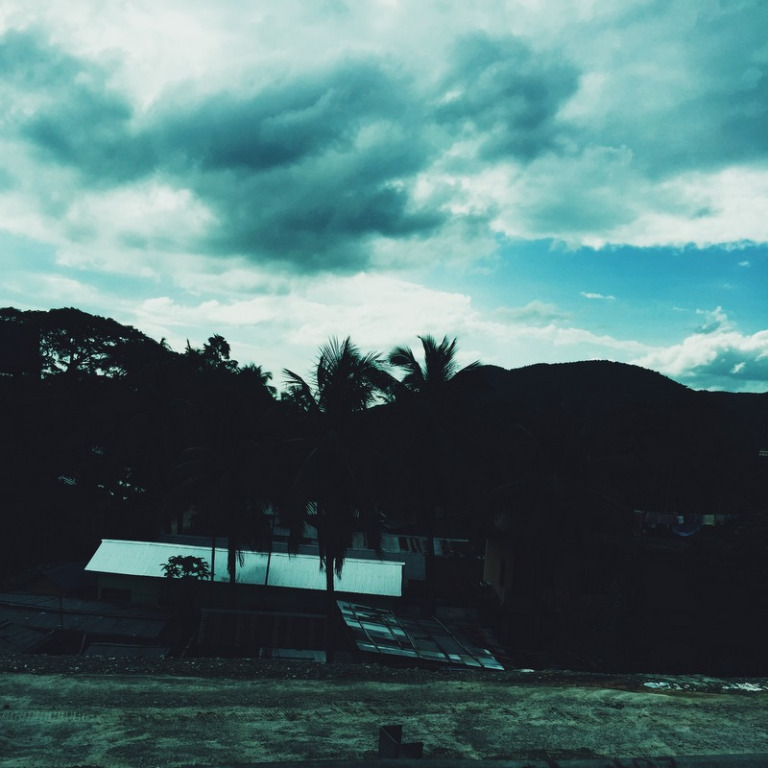 3:00 pm at Guwahati, some 1 hour after we got out of our flights. the sky seemed to be gloomy yet fresh. all I know is that this made me reach out for more. there wasn't a second I took my eyes off from the view the place was offering me with fresh air gushing my face and welcoming me to this city.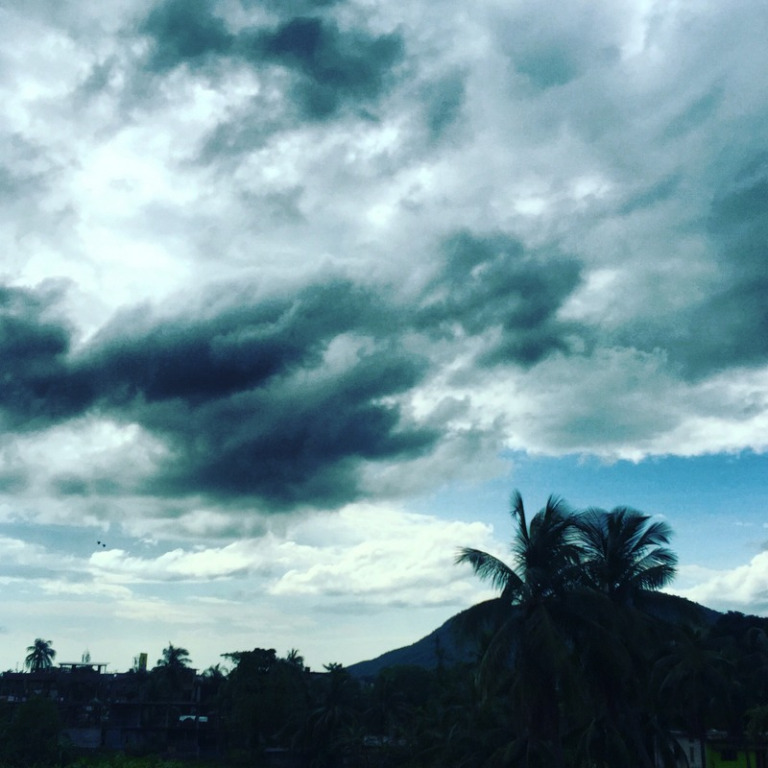 on our way to tezpur, we had to take the national highway 27 from Guwahati which was to be followed by national highway 127 and 715. it was the month of august and the sky refused to show us that ray of sun that day. it was just getting gloomier minute after minute but i cant deny the fact that no matter how gloomy it was and no matter how many blues you could feel looking at this,I felt beautiful, I felt that the sky of this city was talking to me about how it is to be here.
Digaru river - originating in the Garo- Khasi hills of Meghalaya , flowing towards the northeast and then meeting the Kolong river and then merging with the Brahmaputra
our 3 hours journey to Tezpur, we saw how the skies of Assam can be melancholic and promising at the same time. the sky was now more blue or maybe the river made it look more contemporary but this was again a twist of clouds which took me back to grade 2 thinking about how I wish I could live on clouds.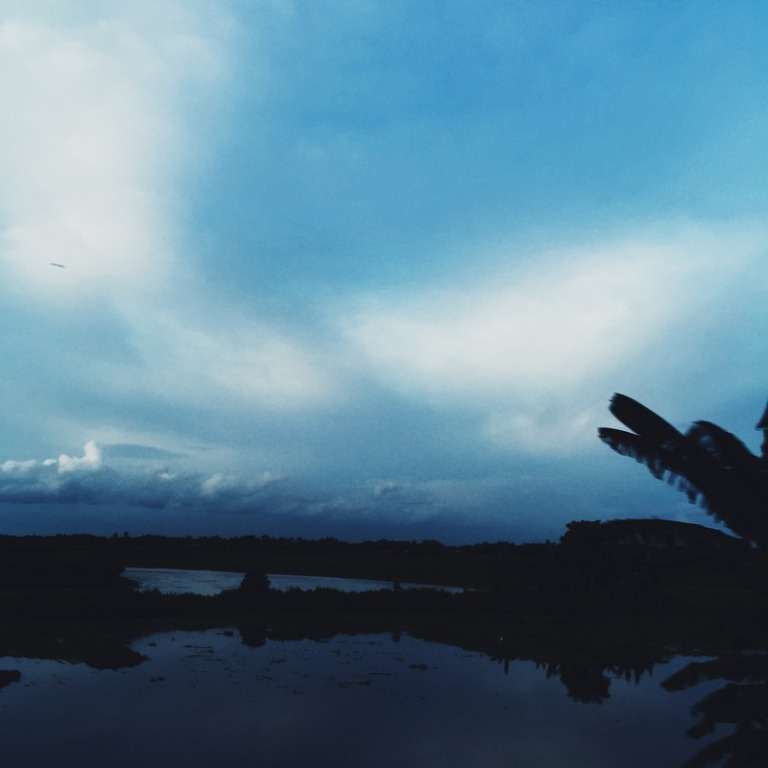 the clouds were no longer heavy, they were white. exactly the way they were supposed to be. the time wasn't supporting what the sky looked like. it was 5:38 in the evening and it looked like 6 in the morning with a clear blue sky and white clouds making it look like a pleasant morning to start your day.
yet another photo with twist of sky and tinge of hope before the day ends.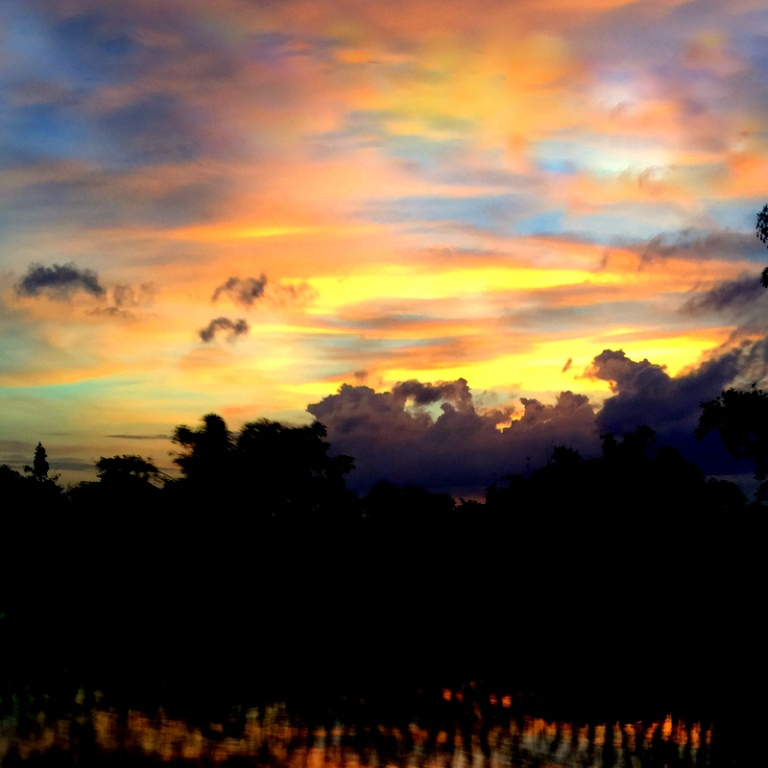 well, that's what you say about time, it changes everything.
20 minutes of travel on road changed into some majestic path to heaven on horizon. where the day was murky and the mid noon was youthful, evening was full of colors. It seemed like a Saturday in a teen's life.
they always told me that there is a thing about skies and it teaches you how to bring colors in your life. It teaches you how to change with time because its necessary to mold yourself with what the world has for you in store. It is an onset of growing up and still being yourself enough to amuse the world.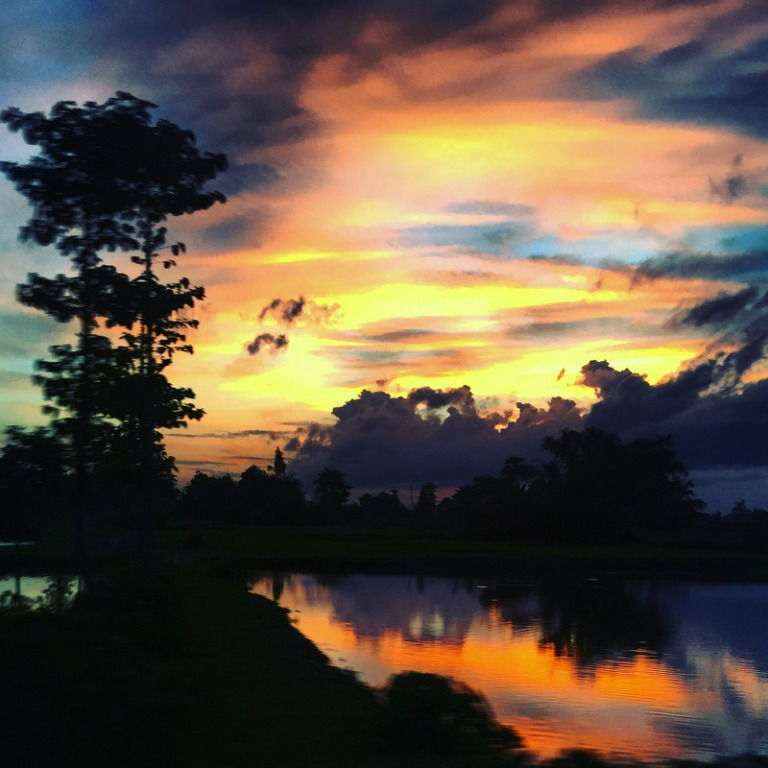 It looked like someone painted the world red for me and these colors were trying to tell me tales which were unheard of the times of their existence, the water underneath trying to understand and listen to what the skies had to tell.
they had their evening to themselves with some sauntering of wind and those voices of leaves talking to each other. crafted with colors and monsoon vibes, this place felt like a bliss.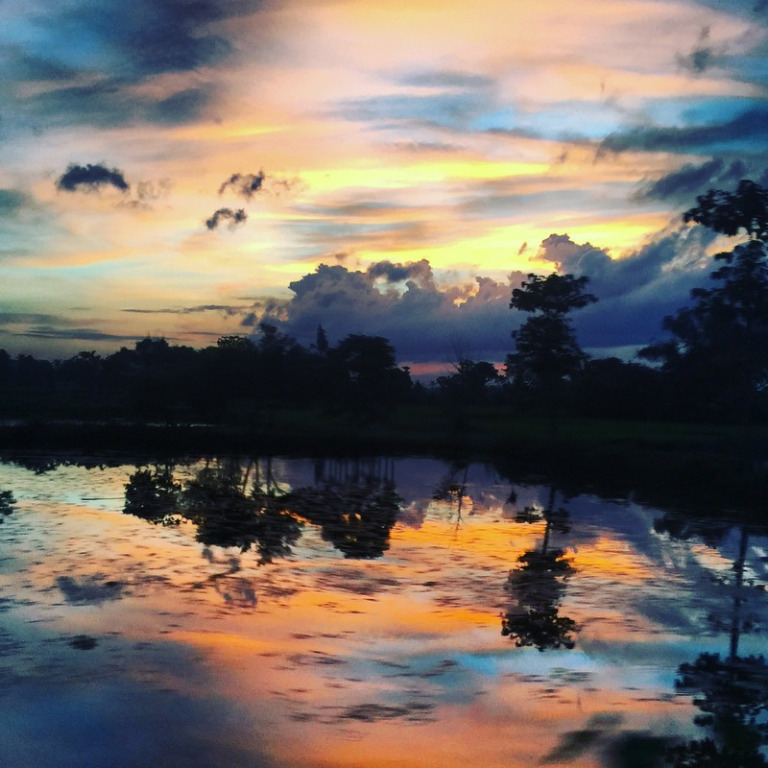 50 shades of blue? 50 shades of yellow? i still don't know yet.
every color is a different shade of exuberance and that's how I was talking the sky this evening with a song played on repeat. "let it go" by James bay. I've never felt so unburdened and free. I've never felt so empty yet full of life in my entire being.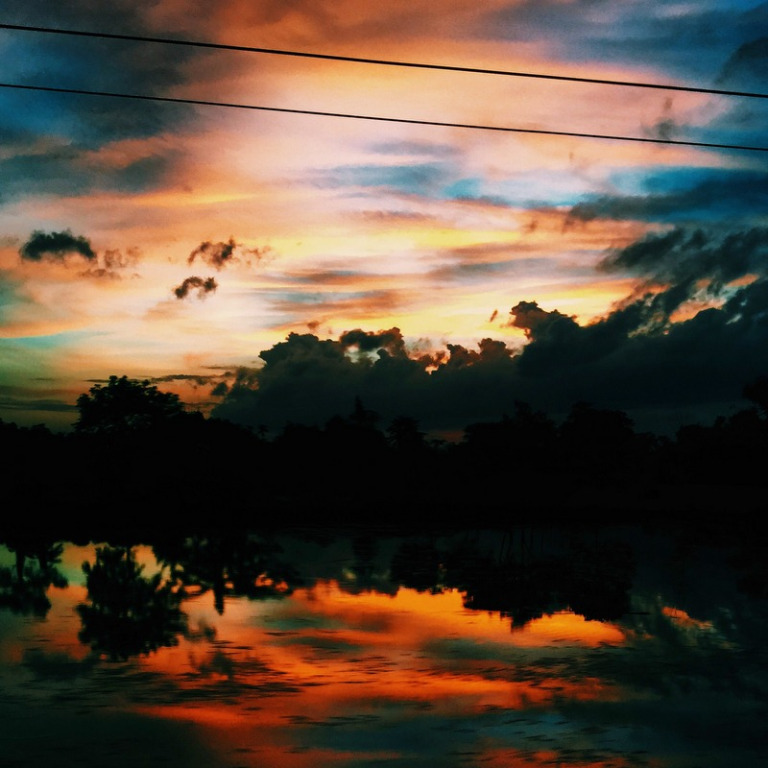 darker skies and beautiful chaos. the journey was coming to an end and the skies were preparing themselves for the night ahead. I wasn't ready to bid a good bye.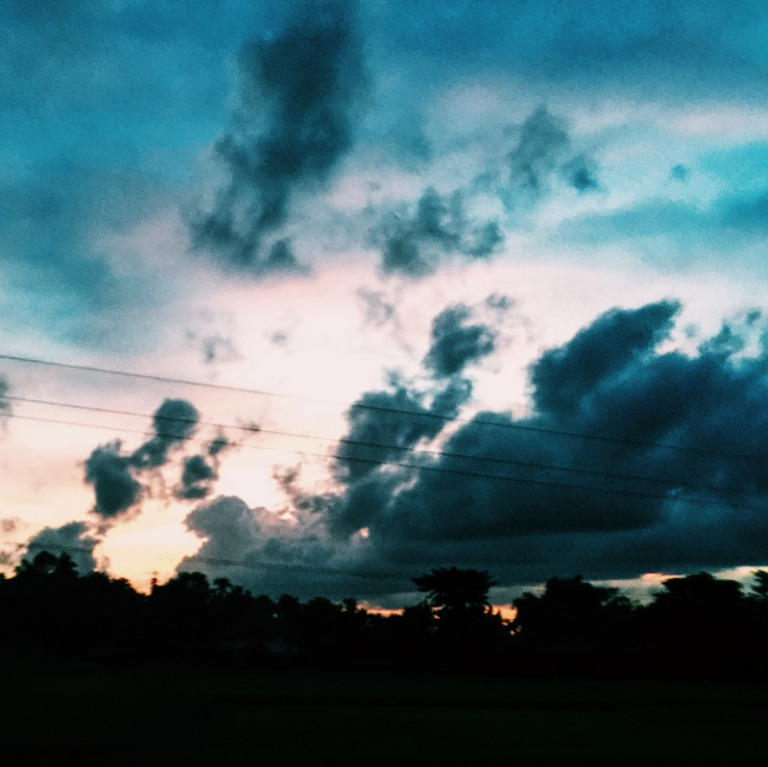 well, this was coming to an end. the night was taking over and monsoon was being that friend trying to invade into someone's privacy but it seemed worth it.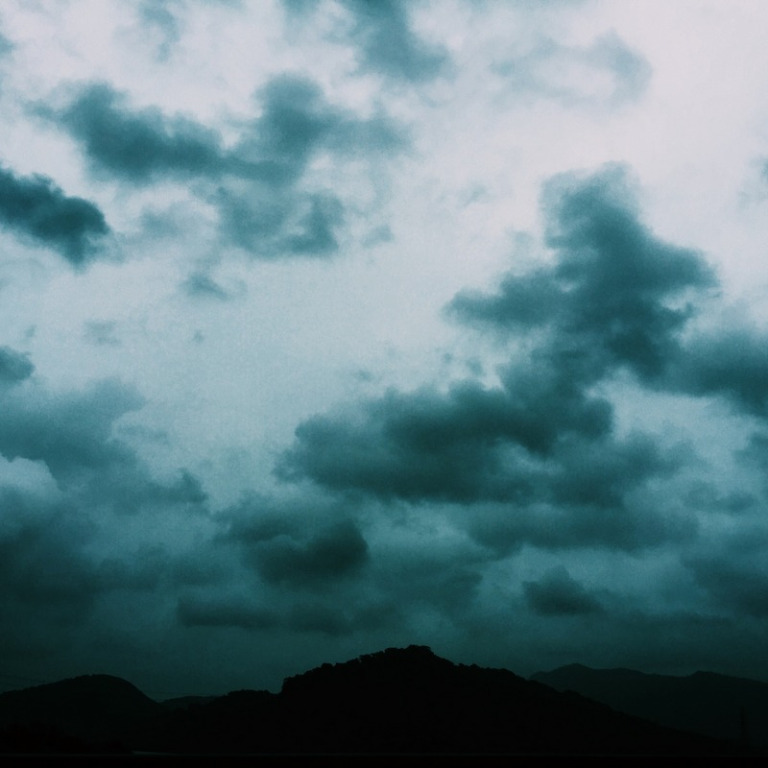 well, our journey still had 30 minutes before we reach to the school but i think my journey with the skies of Assam came to an end.
and these three hours of unspoken words and deep conversations are one of my best talks I ever had with anyone.


This blog was originally published on 'DRUNKENDONUTS'