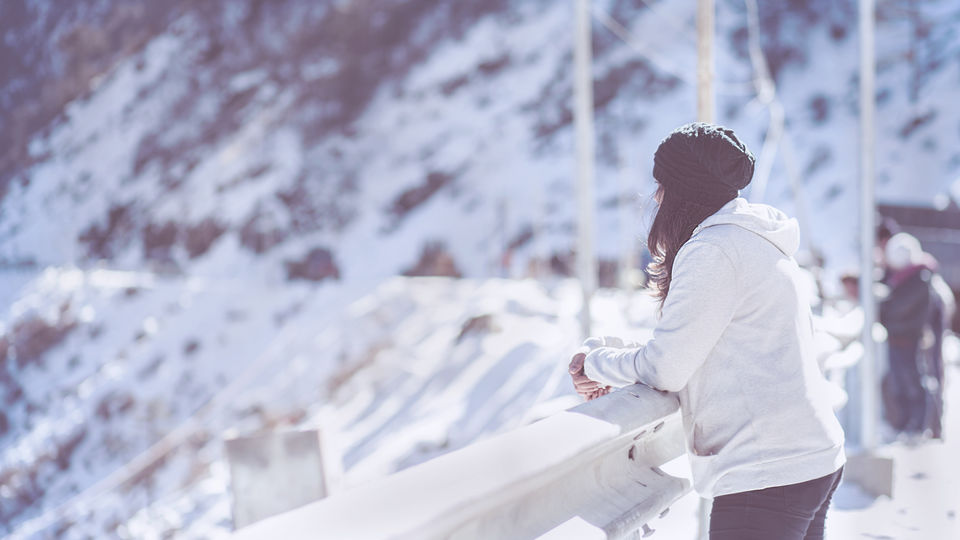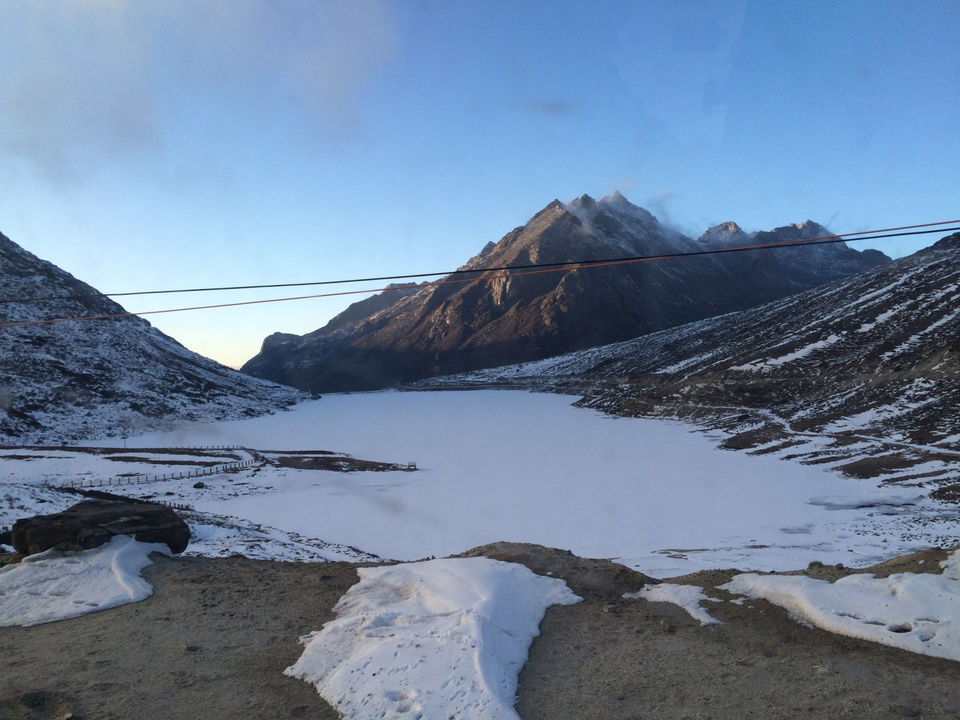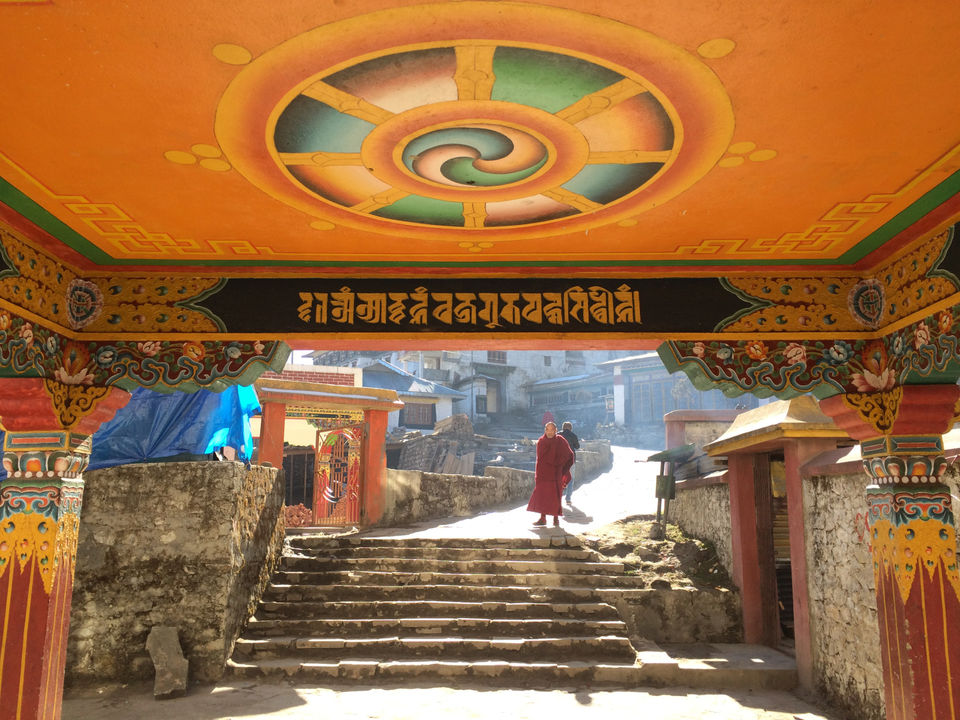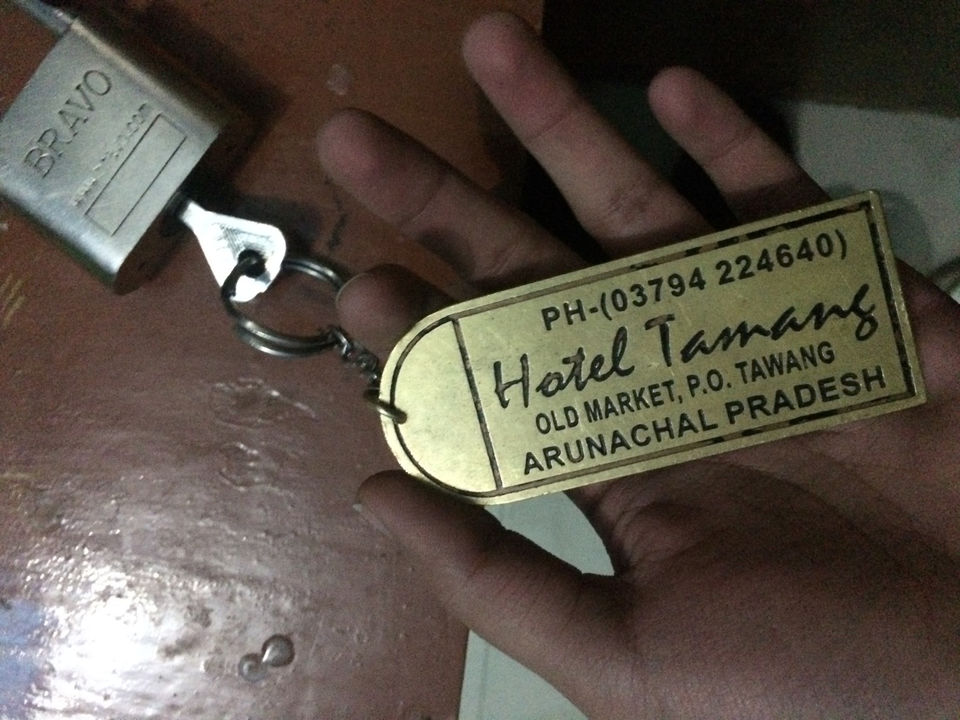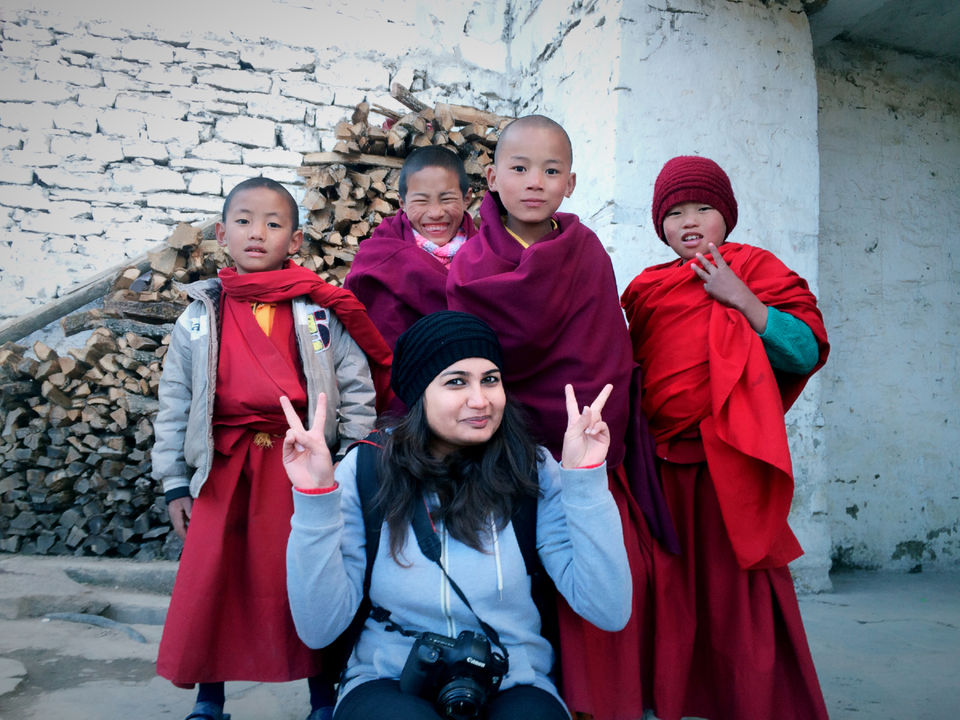 North-east India solo backpacking trip, that is something which a lot of people have thought of doing and I was amongst the ones who managed to do it. My trip was suppose to start at Assam and slowly moving forward to Meghalaya, Arunachal Pradesh and other states as budget and time permits. The excitement had already begun when I booked my tickets 2 months prior as I was going at the peak time of the year. This was a New years gift to myself and one of the best decisions I ever took.
I am never the most organised or well planned person when it comes to traveling so I decided to go to Meghalaya first and then move to Arunachal Pradesh. I spent couple of days exploring Shillong and places nearby. An old friend of mine joined me in Shillong to Arunachal Pradesh as planned.
Shillong – Tezpur – Bhalukpong – Tawang
We had to cross Assam before getting into Arunachal Pradesh from Meghalaya so basically you visit 3 states to reach your destination. This was one of the longest road trips I have ever done. We started off from Shillong in the morning to reach Khanapara which is a junction between Shillong and Guwahati where you can get cabs or buses to go to Tezpur, Assam. There are no cabs or buses directly to Tawang so we had to spend a night at Tezpur.
Once we reached Tezpur we went out to book our tickets to Tawang. As I have already mentioned I am this spontaneous person, so now came the exciting part of the journey, we had enquired about the ILPs (Inner Line Permits) to enter Arunachal Pradesh but it turned out that the offices are closed on Sundays and apparently we reached Tezpur on a Saturday night. The buses run very rarely to Tawang due to bad roads and heavy snowfall so relying on buses wasn't a good idea which left the only option to travel by cabs which was our first choice as it is because it takes lesser time than the bus. The cabs leave everyday between 5-6am and that is the only time for which the reason I will explain in the later half of this article. Not getting ILPs meant staying in Tezpur 2 more days, that was waiting till Monday morning around 9am when offices open then requesting for ILPs which we would have acquired by afternoon and spending one more night only to leave Tezpur by Tuesday morning.
With limited time and too many places to visit on the list, a halt n Tezpur seemed unproductive, something that I was not ready for. Now only one thing that was hammering in my mind was to find a way to get to Tawang. We checked into a hotel called "Friends" in Tezpur near the bus stand. Well the hotel sounded quite friendly. We went out to check for alternate options to reach Tawang. I called it a day after talking to travel agents and localities but sometimes you shouldn't stop trying to get what you want. When I finally thought that I was running out of time, lady luck comes in my way to favour me. I now strongly believed that the mountains were calling me. We found one travel agent who understood our condition and how desperately I wanted to go to Tawang after I explained him about my return flight dates and how I would loose out on my days to visit other places. He started making some calls and he agreed to get us the ILPs at the Arunachal border once we enter. He mentioned "I always wanted to visit Mumbai but could never get out of Northeast due to my work and I would make sure you reach Tawang the next day". I still cant thank him enough for helping me to get to my dream destination.
I always get sleepless nights when I have a travel plan in my mind ready to roll. It has been the case since childhood if I was too excited to go somewhere. And this was not just another night, I was excited and my adrenaline was at its high. We got ready by 5am as our cab was to pick us up around 5.30am from our hotel. All the cars destined to Tawang, leaves before 6am from Tezpur so that they can cross Sela pass before sunset. As I mentioned earlier that it is the only source and time to leave from Tezpur or from Tawang back to Tezpur. Sela pass is known to be one of the dangerous passes to travel so drivers prefer to cross it before sunset.
It takes approximately 14-15 hours to reach Tawang from Tezpur via Bhalukpong. We had to stop at Bhalukpong which is the entry check-post for Arunachal Pradesh where the ILPs are checked. We met the agent whose number was given to us by our travel agent, we handed over our Photo IDs, 2 passport size photos and few hundred extra bucks for our urgent ILPs. We had our breakfast at Bhalukpong and it took over an hour to get our permits. For the first time in my life I saw the liquor stores being opened at 6am because this is the only place people can buy alcohol. By the time you reach Tawang, you are unlikely to get anything.
So the journey began from Bhalukpong to Tawang, initially it was all good until the start of Sela pass. It was true when they said it is one of the dangerous roads in India. But the snow covered roads, the beautiful snow clad mountains, the decreasing temperature and with it of course the decreasing oxygen level. Did I mention I am a winter person? I would choose spending my time on mountains than on a beach in summers. The cold winds, the low temperature never bothered me just the look of those mountains covered in white sheets was enough to keep me awake for next 16 hours straight.
We couldn't stop at Sela pass due to early sunset and lot of snow on the roads that day. The driver insisted that we cross it as soon as we can. It was chilly by the time we crossed Bomdilla, the temperature had fallen down to 2 degrees. It was a long long journey with terrible roads and never ending mountains.
We met some nice people on the way to Tawang. They were into Import Export business because of which they traveled to Tawang and other remote places often. They suggested to stay at Hotel Tawang which was affordable and they were friends with the owner of hotel. We reached around 8pm and it was pitch dark, apart from the car headlights there were no lights in the entire area. Tawang gets electricity from 9pm till early morning around 6am only. We checked into Hotel Tawang small, nice and cosy also it was situated in Tawang market. The temperature that night was -12 degrees when we entered and by the time we had our dinner it dropped down to -16 degrees.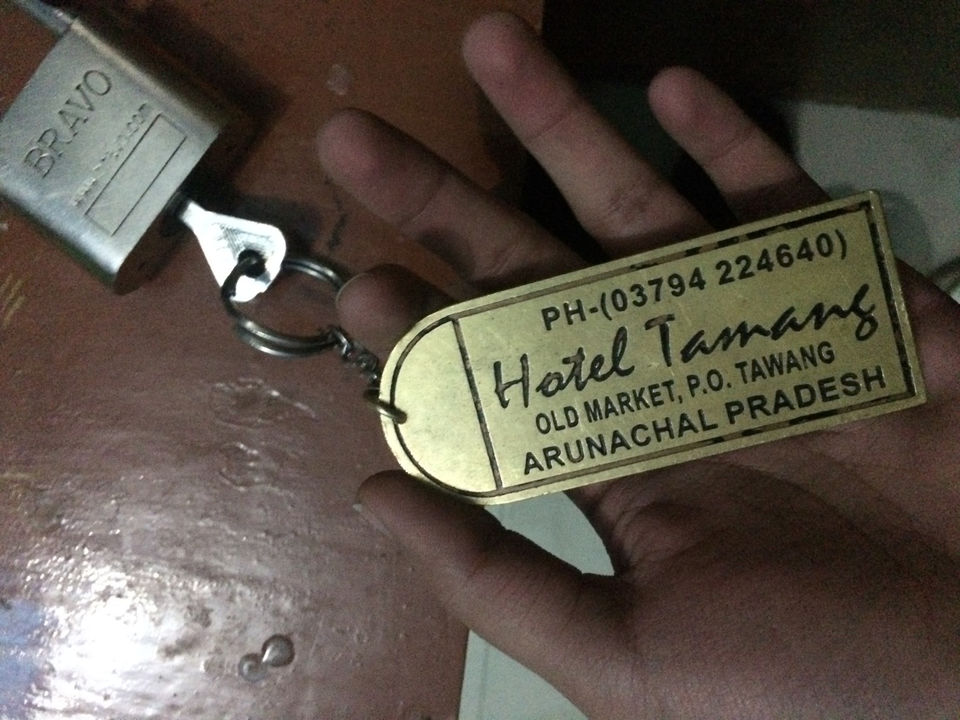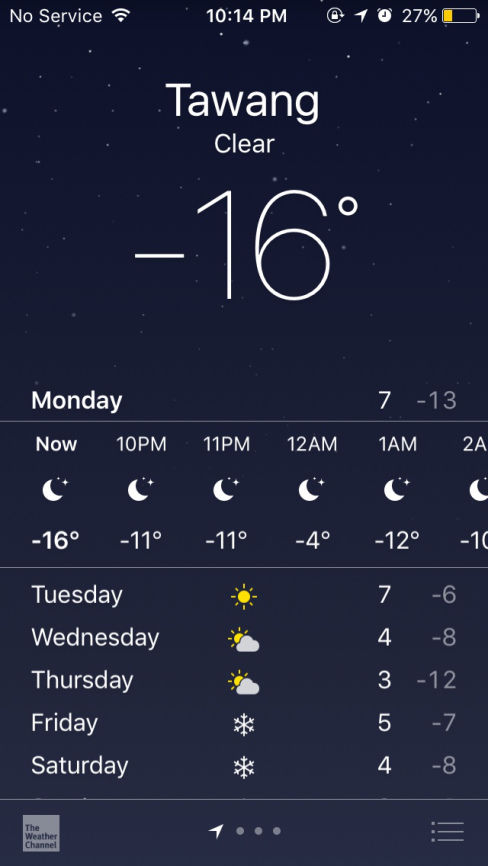 Tawang Monastery
The first thing that comes to mind when you say Tawang is the Tawang monastery which the largest monastery in India and second largest in Asia. So that was on top of my list of Northeast trip. There is no local transport in Tawang, and it is actually not needed considering it is one of least populated district in India. There are few private cabs which take you to the monastery and places nearby. Monastery from Tawang market is around 2-3kms but the steep slopes make it difficult to walk in that climate. We started walking towards the monastery exploring the market on our way, few monks in a taxi passed by us going towards the monastery so we hitched a ride with them.
Monastery is actually visible from every part of the market or actually the entire Tawang. We entered the monastery and to my surprise it is as big as they say it is. Unfortunately it wasn't really well kept or maintained properly. There were no tourists as such when we reached inside. The young students were on a holiday season so most of the residential parts of the monastery were empty. It took me 2-3 hours to explore the entire place, I hung out with few monks who told me their entire day routine and we talked about how big Mumbai is and Bollywood celebrities. We indulged into snow fight with the youngest monks in the monastery and it was probably a real bad idea because these little ones were pro at it.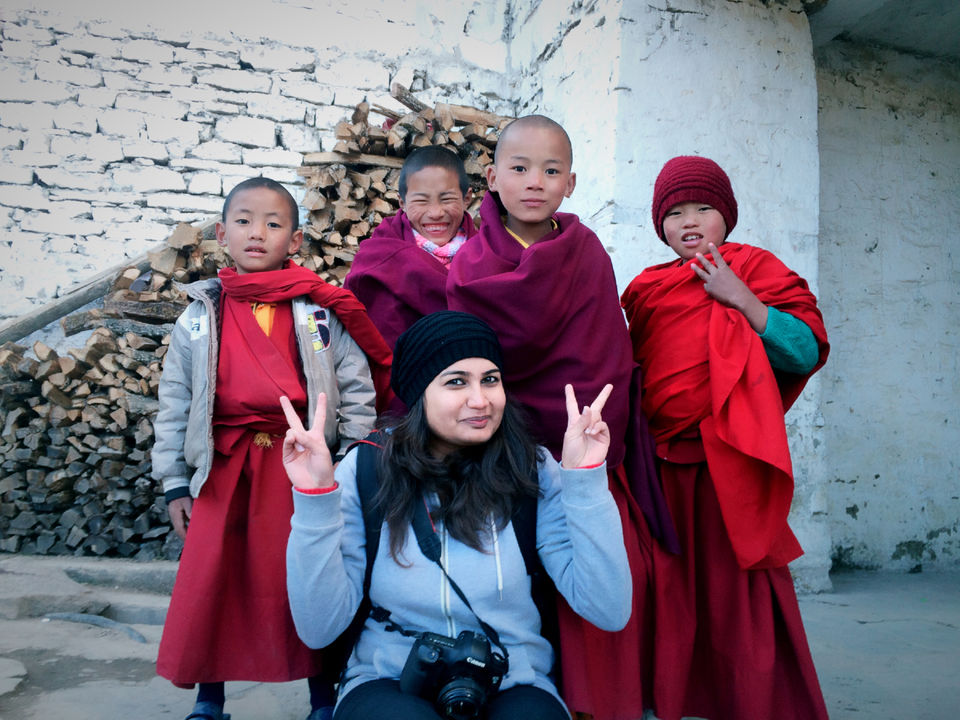 I preferred sitting alone in the monastery for a while soaking in the sun on a cold morning admiring the traditional Buddhist architecture and the brilliant artwork murals, carvings, sculptures and the paintings on the walls, the culture and the vibes around me. It was one of the best experiences you can ever think of. There were quotes and teachings by The Dalai Lama painted on the wall in different languages.
We left the monastery around lunch time and went back to Tawang old market to try some local food. After lunch we headed out to see few other nearby places like Tawang war memorial. We had plans to stay in Tawang for 1 more day but the next day was a Sunday and the entire Tawang market was suppose to be shut and we had covered most of our places on the list. We planned to leave the next morning so we went out to book our tickets by the same private cabs.
The same evening at dinner in a local restaurant, I overheard two people speaking in Maharashtra local language and much to my surprise I couldn't resist talking to them. It seemed like they were from Mumbai and were in Indian army posted in Tawang. Felt good to find something close to home away from home. Who would have thought of something like this would happen at a place like Tawang.
Jaswant Garh
Next morning we packed our bags and started off our journey to go back to Assam. We got jammed at Sela pass due to a heavy truck which was stuck in the snow, we halted there for around 2 hours till the roads were cleared. To look at the brighter side, I was lucky enough that our cab wasn't far from Jaswant Garh which is built in the memory of Jaswant Singh Rawat so I walked down to pay my respects. I met a really nice army man who was incharge there and he gave me some insights about the place and told me bravery stories about those unsung heroes which isn't mentioned much anywhere online.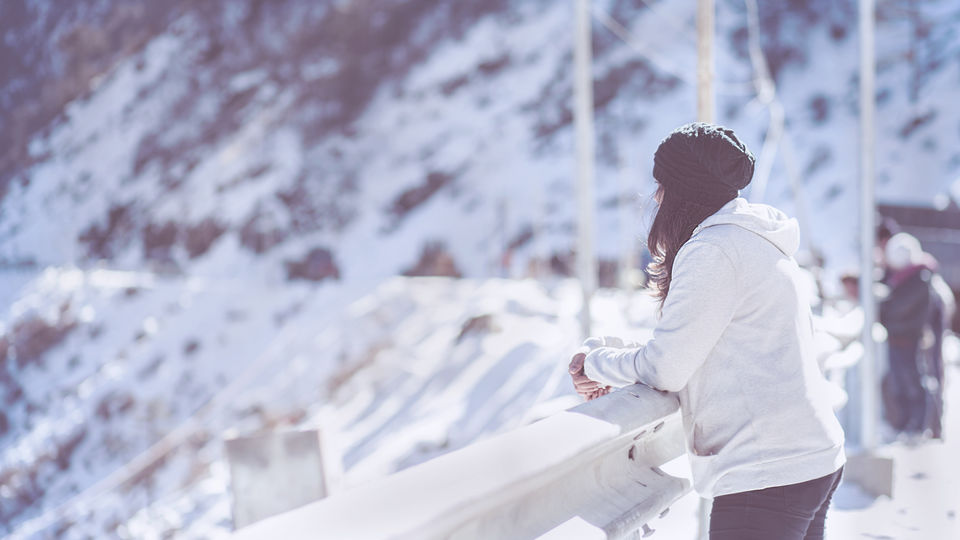 As soon the roads were cleared, we continued our journey back to Tezpur.
Tawang is and will always be really special to me. The long tiring yet beautiful journey, endless roads, extreme climatic conditions but it was all worth it at the end of the day. Although I like Oceans and deserts but these mountains have a strong magnetic pull which makes me fall in love with them every time I see them and realise how big is this world and how small am I.