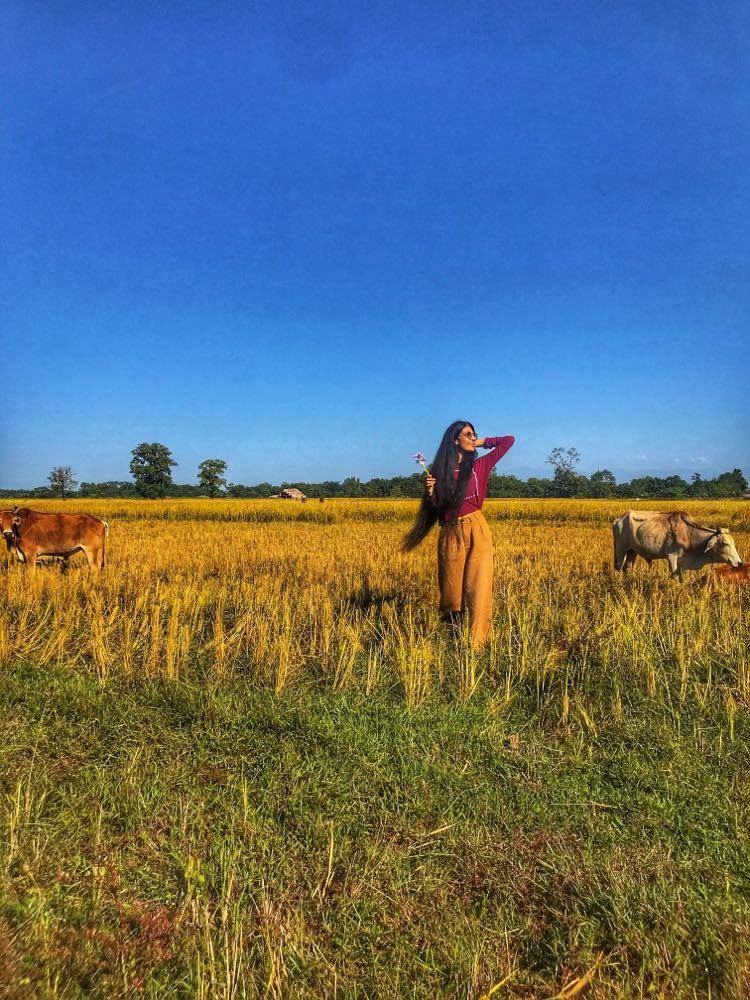 'Akele Aurat Log, koi mard nahi hai aapke saath..Itna dur jaayega, safe nahi hai!'
I couldn't help but smile listening to that comment, while sipping on my Laal Chai at a dhaaba 10 Kms short of Assam Arunachal border in a town called Jagun. Few years back I would have indulged in some reasoning with the overly concerned stranger who just got to know about my travel plans but now I choose to simply smile and let it go and take it as one of the amusing snippets from my travel tales.
After months of waiting, thanks to this cursed year, I along with my friend decided to do an impromptu road trip to a nearby town called Namsai. We hadn't booked any place to stay, we had no agenda except for trying to find a Tai Khampti family( one of the indigenous tribes of Arunachal) and find the Manna village where apparently one of the famous You Tube Vlogger had stayed with a Khampti family. Manna was no where on the google maps but we knew we could find it. That was the only plan and did it work for us? A part of it, yesss but we ended up getting a little more than we'd planned for. That's the beauty of unplanned trips, they always unfold the most beautiful surprises to you. One such surprise on this trip turned out to be Wakro.
FIRST PLEASANT SURPRISE ON THE TRIP...ALREADY!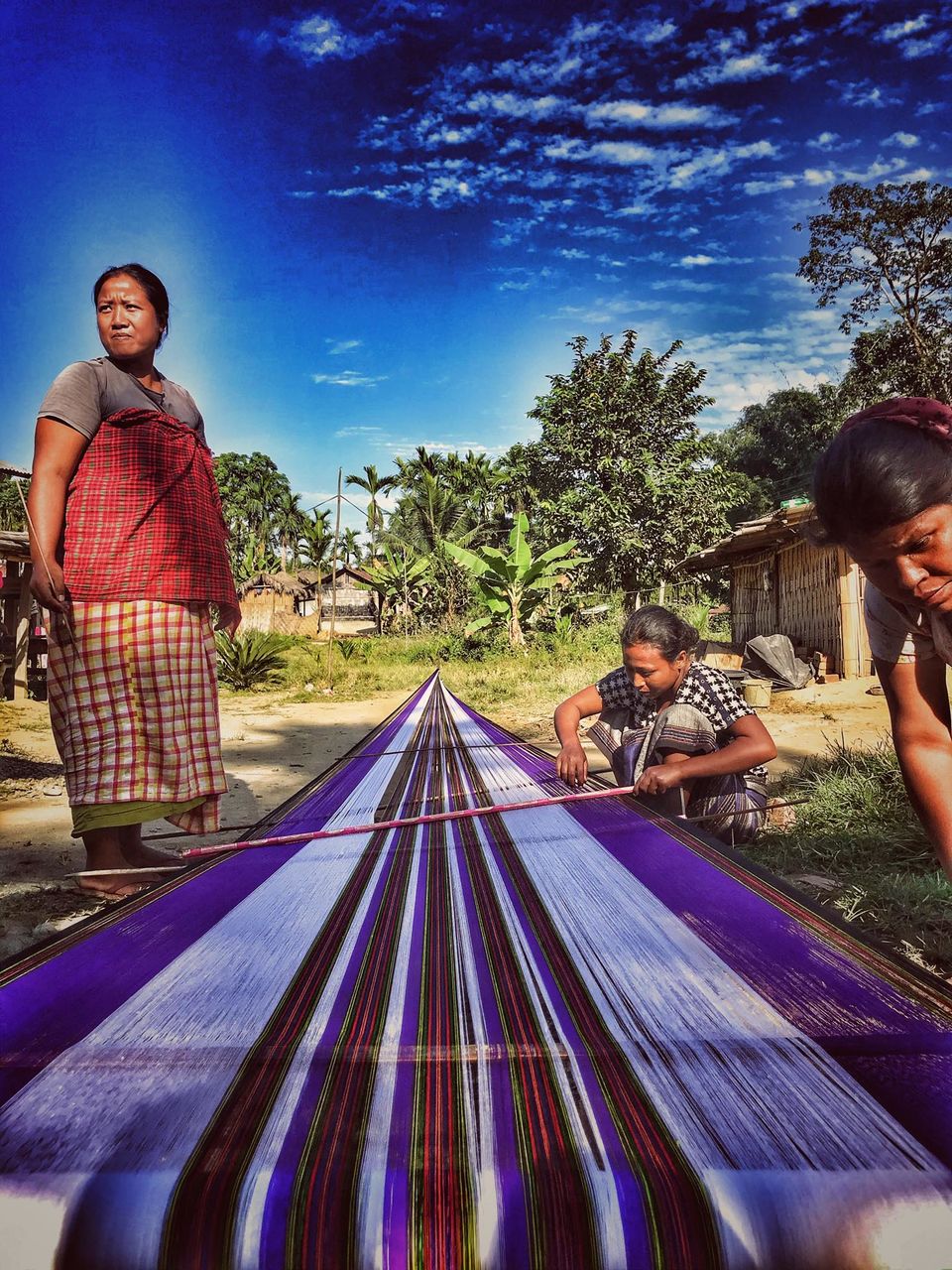 We bade goodbye to the old Uncle and Auntie at the dhaaba whose warm hospitality warmed our hearts like never before. The Assamese Laal Chai was a much needed energizer to start the trip. While driving towards the Assam Arunachal border check post, we couldn't help but notice this village with an array of houses where women sat outside in their courtyards and spun magic with their yarn wheels, making the much renowned Mekhla Chaadar from the vibrant sutas (threads). We couldn't not stop here and thus began our trip with its first surprise in store for us. A group of young Mishing tribe women ( another prominent tribe found in parts of Assam and Arunachal) exchanged hesitant 'Hellos' with us initially and with time it metamorphosed to laughter filled conversations. Some of them were as young as 16 who apart from going to school, worked in the tea gardens to collect leaves, did the household chores and wove mekhlas to sustain the family. The bright vibrant threads spanned across the pathway outside, stretched from one end to the other while two women softly combed them, untangling the knots. I asked the girl sitting by the wooden frame if they'd show us their collection and teach us how to drape it. They readily agreed and invited us inside. We learnt that while the tribes were starkly different in their traditions and culture yet most of them wore similar skirts which had different names in different regions and tribes. Also the major difference lies in the embroidery pattern. For instance the picture down below has a typical Mising tribe embroidery pattern and color.
The cloth is made from scratch and then embroidered with hands. ' One piece ko banaane mein 7 to 10 days lagta hai' the girl exclaimed. I asked her if she was ready to take a paid order from me but she was hesitant to say No. Most of them made these for their personal use and stowed it for special occasions while the ones that involved lesser work and cheaper quality were sold in the market. Perhaps their work and life deserves another long detailed post but I am so glad we chanced upon this serendipity of randomly coming across these strangers and learning so much about the local culture and handloom in just about an hour of rendezvous. The trip surely began on a happy surprise note.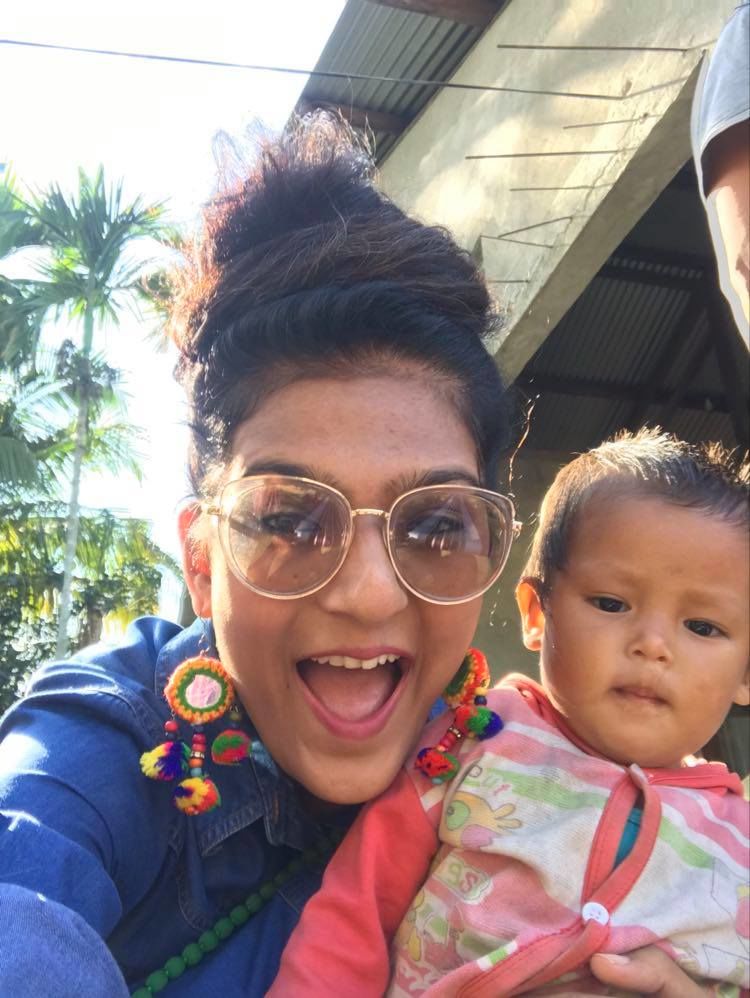 COUNTRY ROADS OF ARUNACHAL SHALL NEVER DISAPPOINT THE DRIVER IN YOU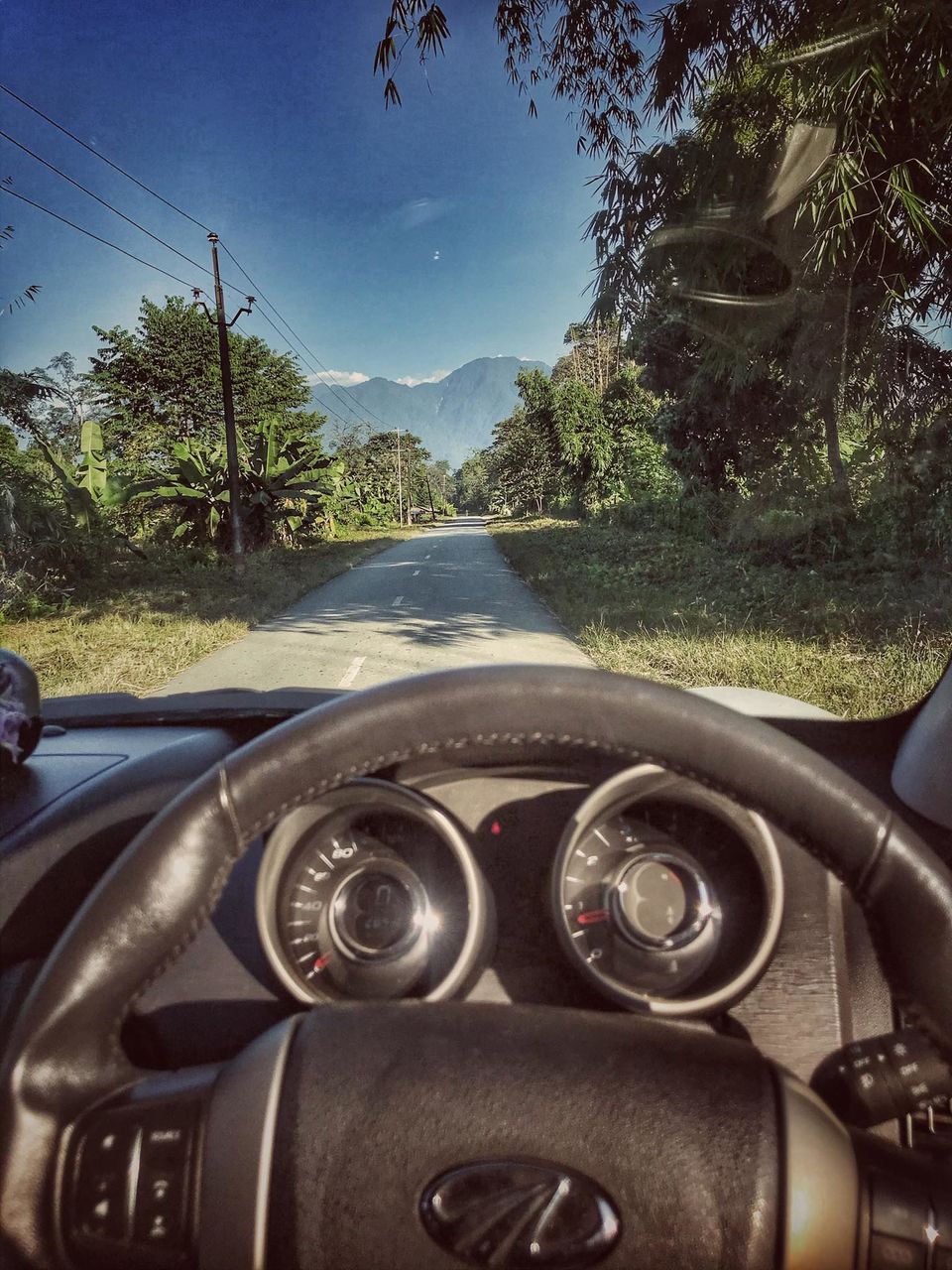 'So I uprooted myself from my home ground and left
took my dreams and I took to the road
when the flower grows wild, it can always survive
wildflowers don't care where they grow'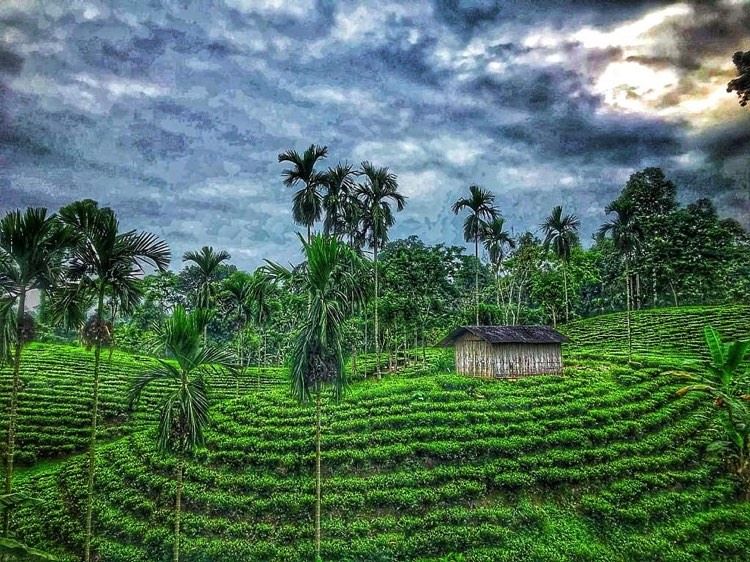 Dolly Parton sang this on the car stereo, while we made our way into Arunachal. The golden farms, tea gardens forming an emerald carpet of sorts, sullen rivers, foothills of the eastern Himalayas, tiny little quaint hamlets dotting the road sides, stilt houses made of bamboo, men riding their cycles through the by lanes wearing Jaapis ( the traditional bamboo hat) marked our arrival at the land of the dawn lit mountains. We were driving in the easternmost corner of Assam, where sun rises the earliest in India.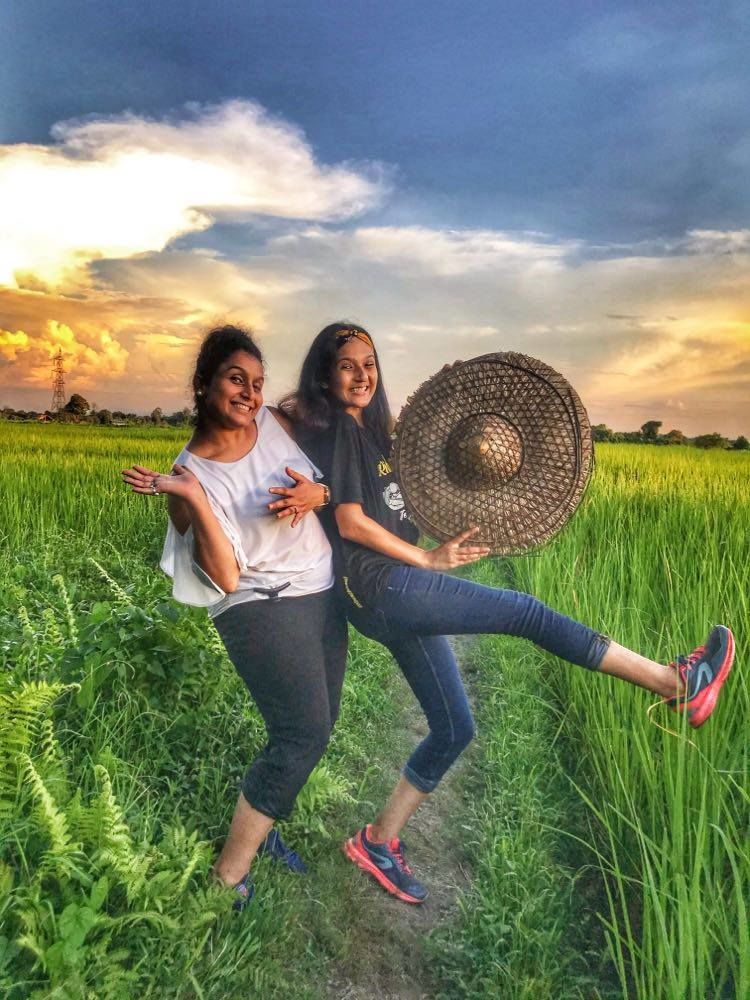 Entering Namsai, one feels like you've stepped into the mystical land of Pagodas, pretty much like in Myanmar and Thailand. While we had already visited the much famous Golden Pagoda( read the previous post) in the town on our last trip, the idea was to go explore the lesser known ones. A little detour from the main road, lead to this beautiful Buddhist Pagoda called Kumgmou Pagoda.
RENDEZVOUS WITH A YOUNG MONK AT NAMSAI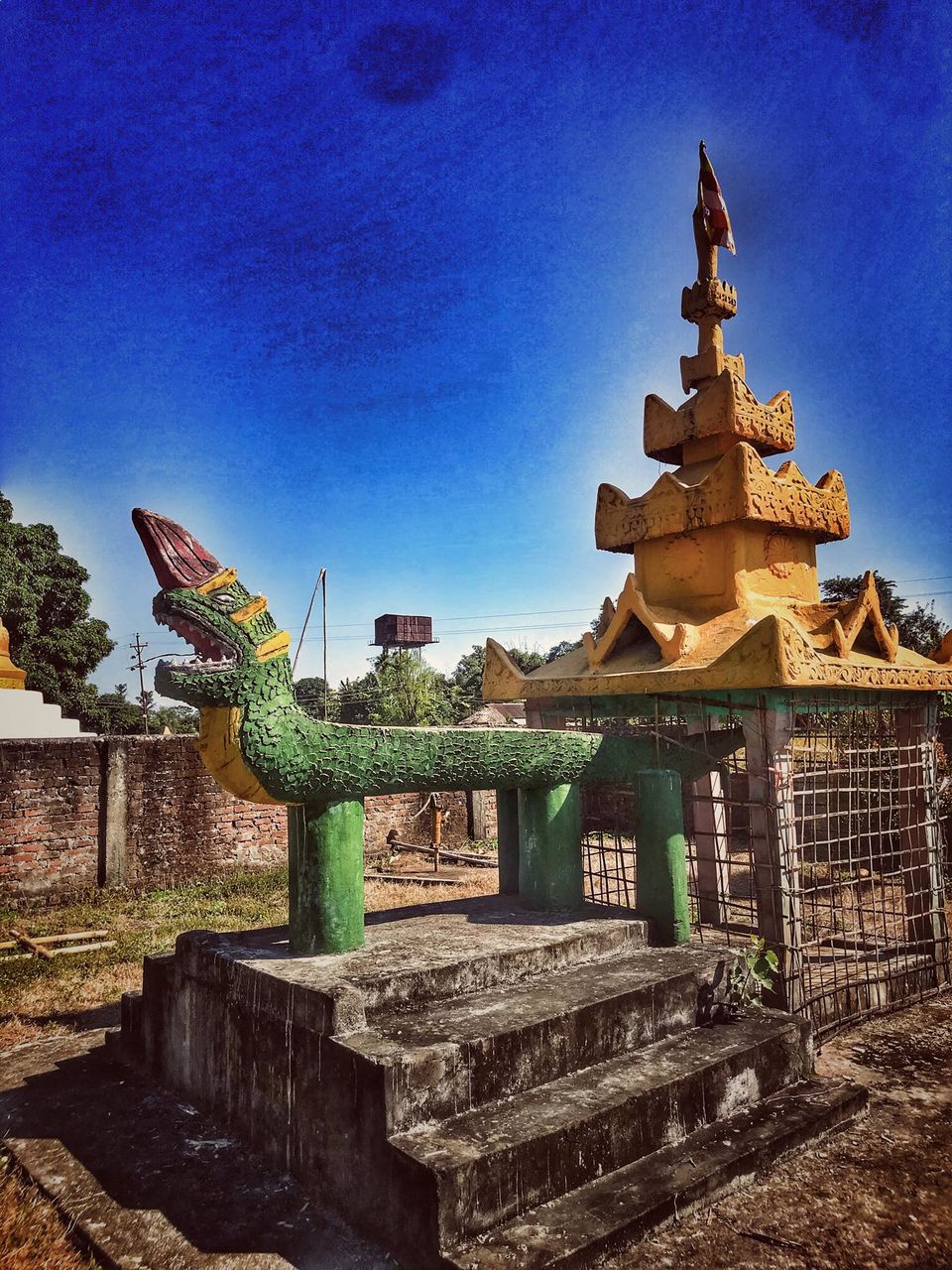 While walking towards the temple, we came across a Khampti lady who smiled back at us. We asked her about Manna village ( she was the fourth person we asked) and she luckily knew about it. She was kind enough to even guide us around the pagoda and call a young monk who could tell us a little about this place.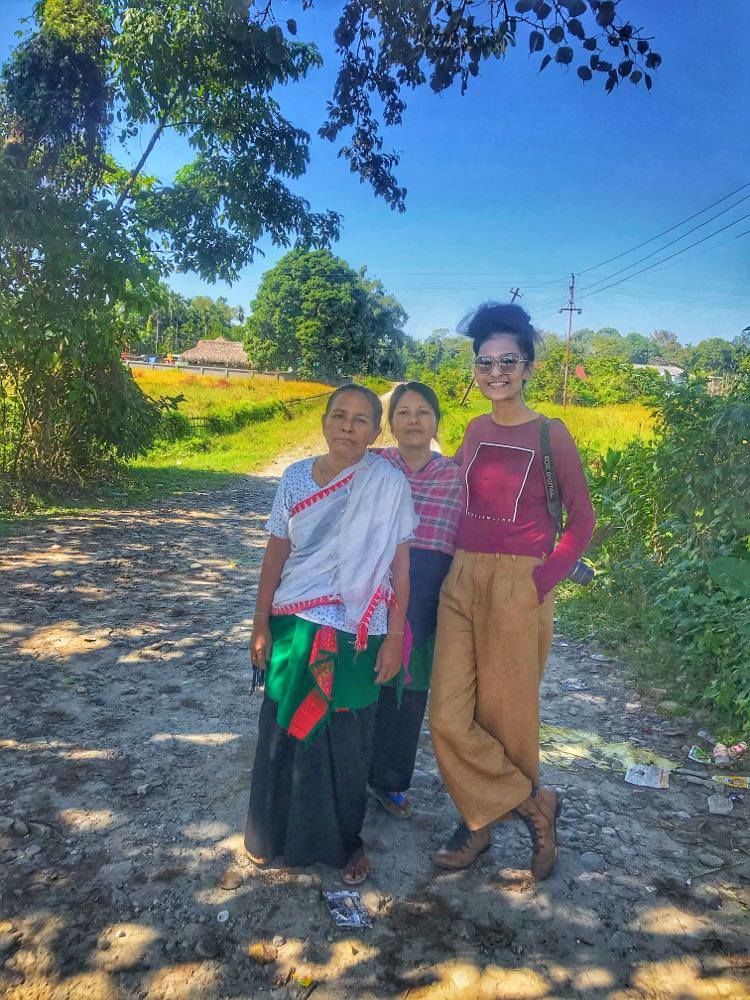 The monk was a young boy who practiced Theravada Buddhism here in this pagoda with five other monks. I have travelled to many Buddhist towns and villages in Bhutan, Arunachal, Himachal and Sikkim but this was the first time that I learnt about the other kind of Buddhism and witnessed Pagoda temples instead of Gompas or Monasteries. The monk told us how similar their culture was to that of Myanmar and that the script they followed was the same as Burmese. Their faith differed from that of Mahayana Buddhism that's followed in Western Arunachal. so much diversity across the same state and religion.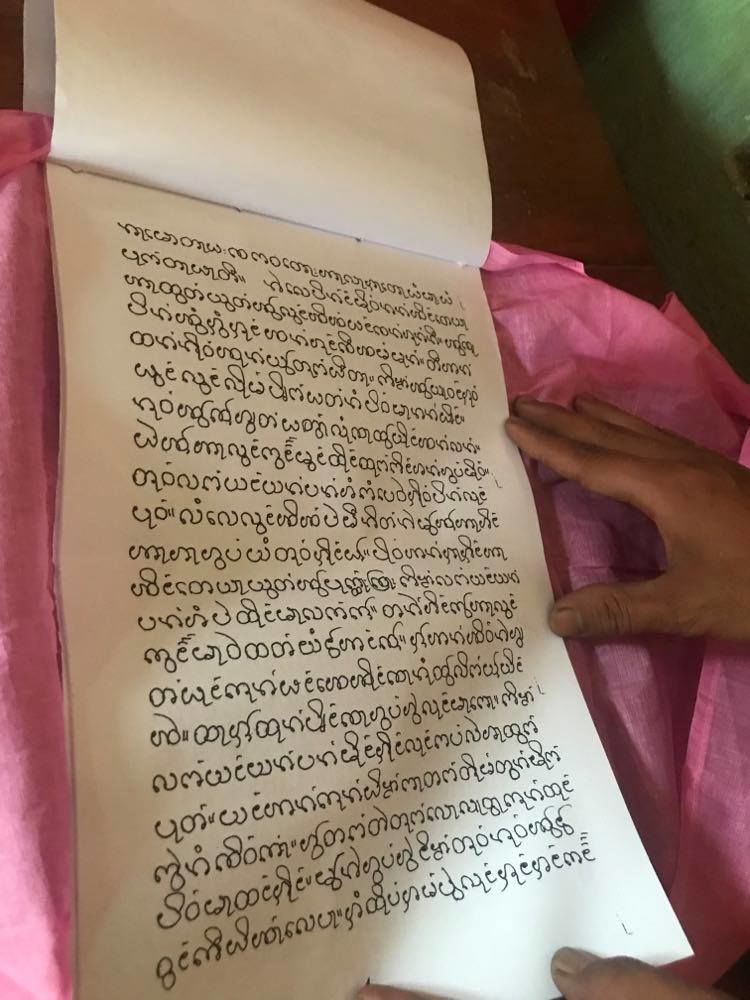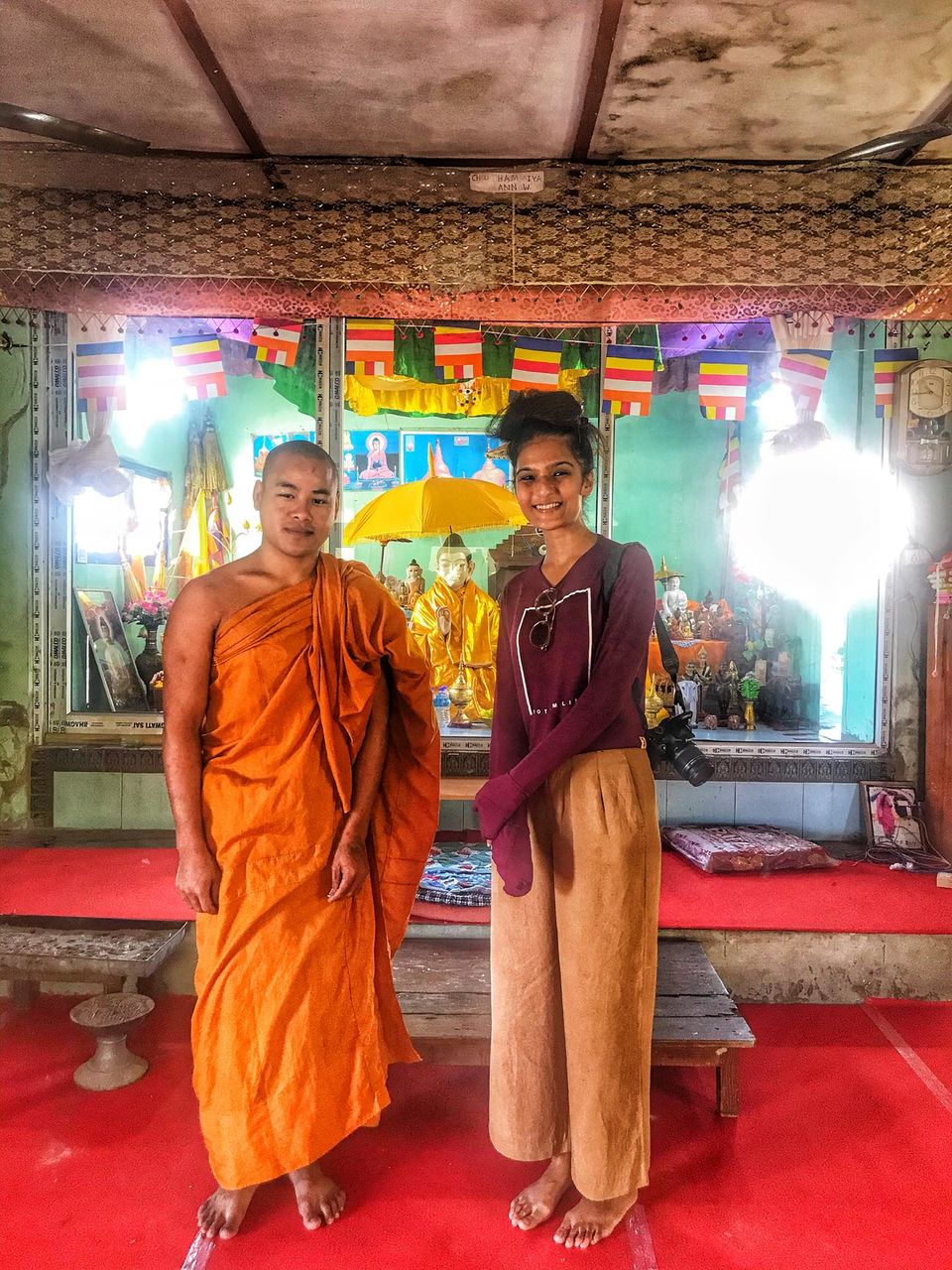 A fun or rather serious fact that he enlightened us with. While showing us the Khampti holy scripts, he mentioned how one of the monks had long ago written and predicted an India China war in their scriptures. Well, one could almost believe that in 2020. almost!
The monk then excitedly spoke of the up coming Tai new year festival called Poi Pee Mau which holds paramount importance in uniting all the Khamtis together. The festival celebrates the Khamti culture, tradition. games, sports, dance , music and cuisine. Though this year, it'll be celebrated at a small scale. He then threw some light on the local nomenclature of the rituals and traditions they followed here at the pagoda and while leaving gifted us some plants from the garden after he got to know that I and my friend were crazy plant hoarders.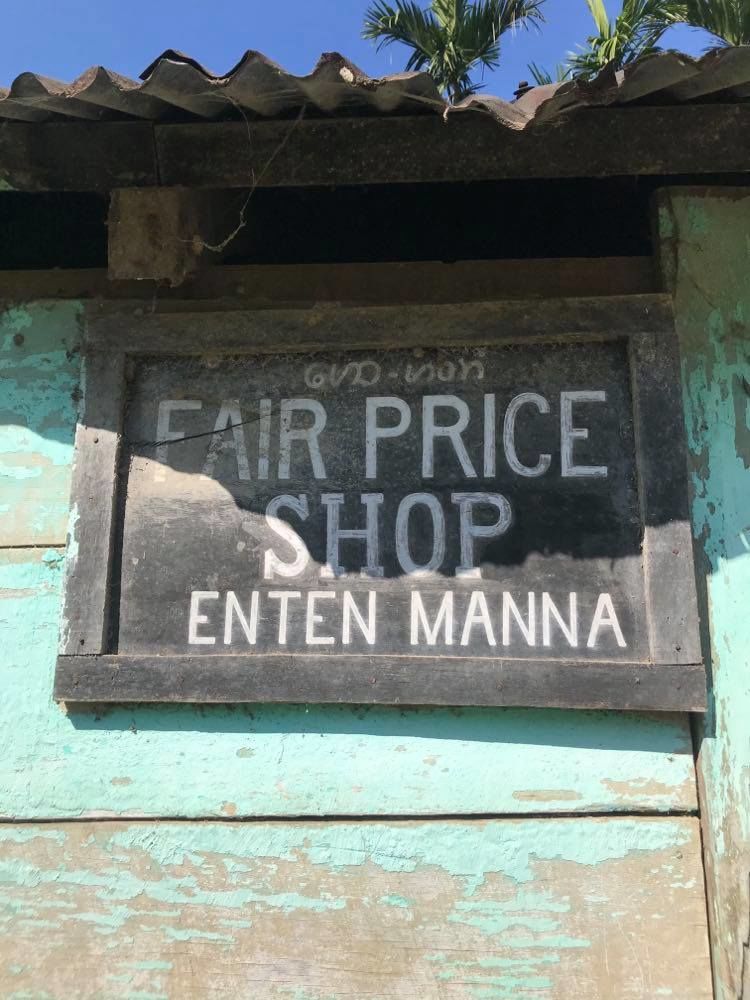 The lady gave us directions as detailed and flawless as google maps would and after driving about 7 kms, leaving the manicured highways, we hit the village unpaved roads. A small board saying ' Fair price shop Manna' outside a grocery store confirmed that we were at the right place but people here gave us puzzled reactions on being asked about any homestay or travelers shed in the village. They were not so warm or rather taken aback to have visitors here. Just when we decided to walk back towards our car, I spotted a lady coming out of a house. I smiled at her and she reciprocated. Like a creep I lynched on to this opportunity to ask her if there were a place close by. She too hadn't heard of any place like that but what she said took us by surprise. ' Aap mere ghar chalo, paani and chai peeyo. Mai aapka rehne ka intezzam karvane ka koshish karega apne family mein.' She offered us to stay with her old parents as her house had a grand function going on with a big group of women from the village, helping them cook and clean up for the function. On asking her how much would they charge us for one day stay, she scoffed and replied ' paisa nahi lega hum log. aap hamaara guest hai. do teen din araam se rehega'. And then she told us to follow her to her place.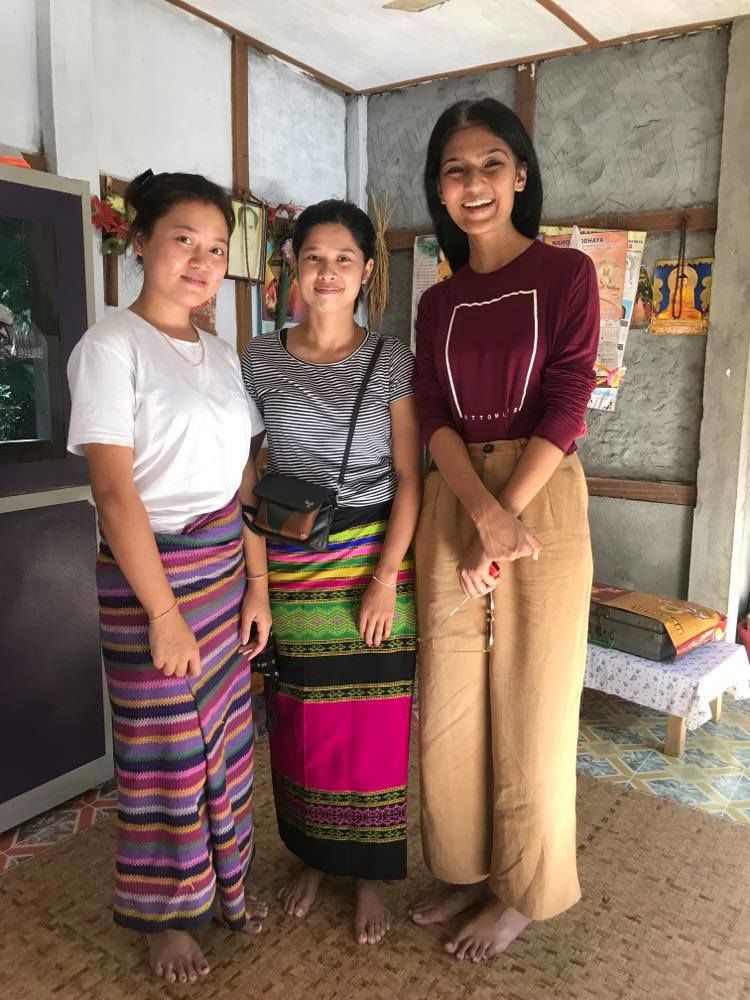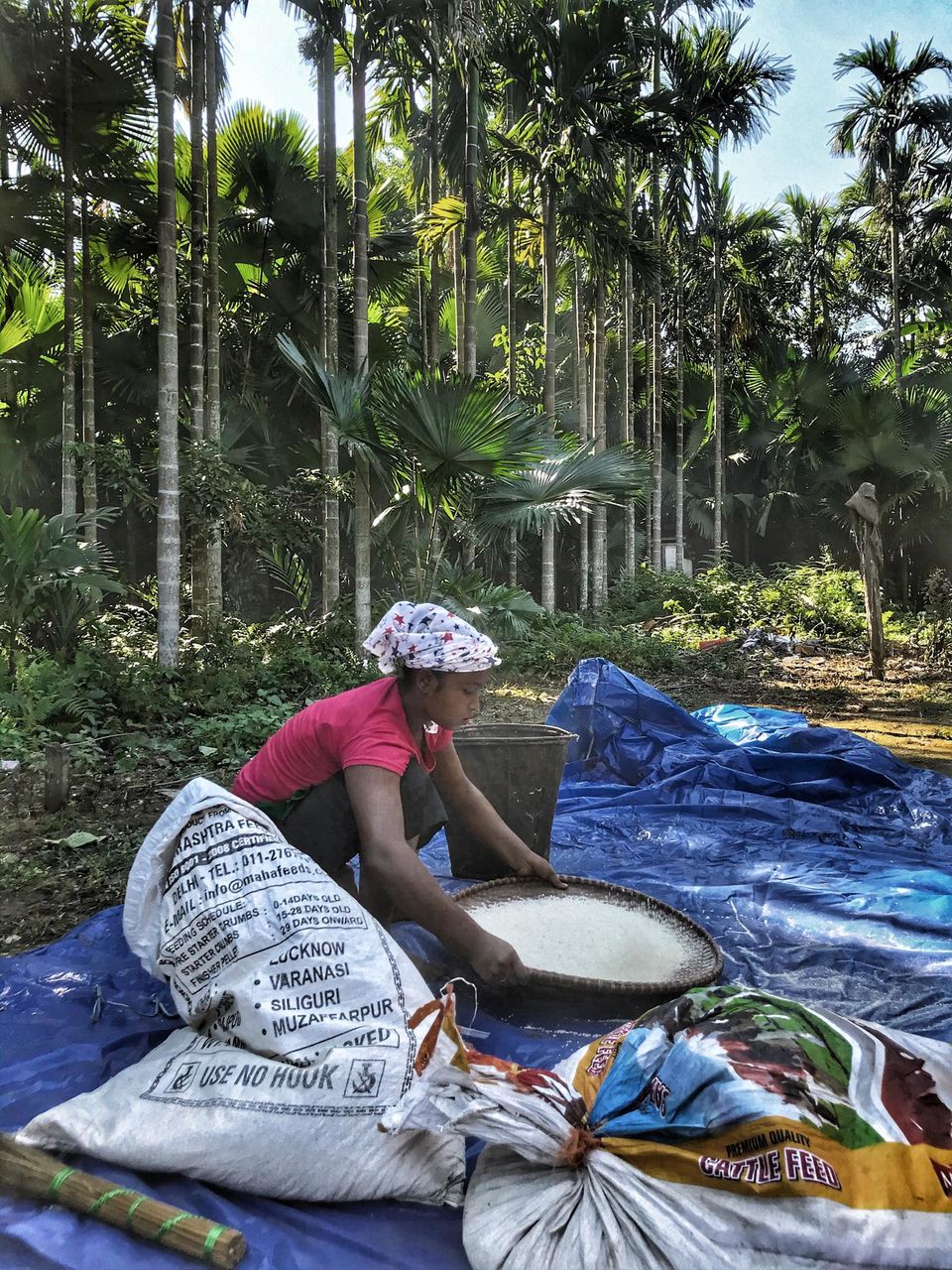 It's always like that you know. The moment you think people around aren't that welcoming and the trip might not go the way you want it to, there'll be a stranger with the warmest heart to reaffirm your faith in the goodness of others. And that's how all my trips have been. Meeting one random stranger whos turned into a lifelong friend.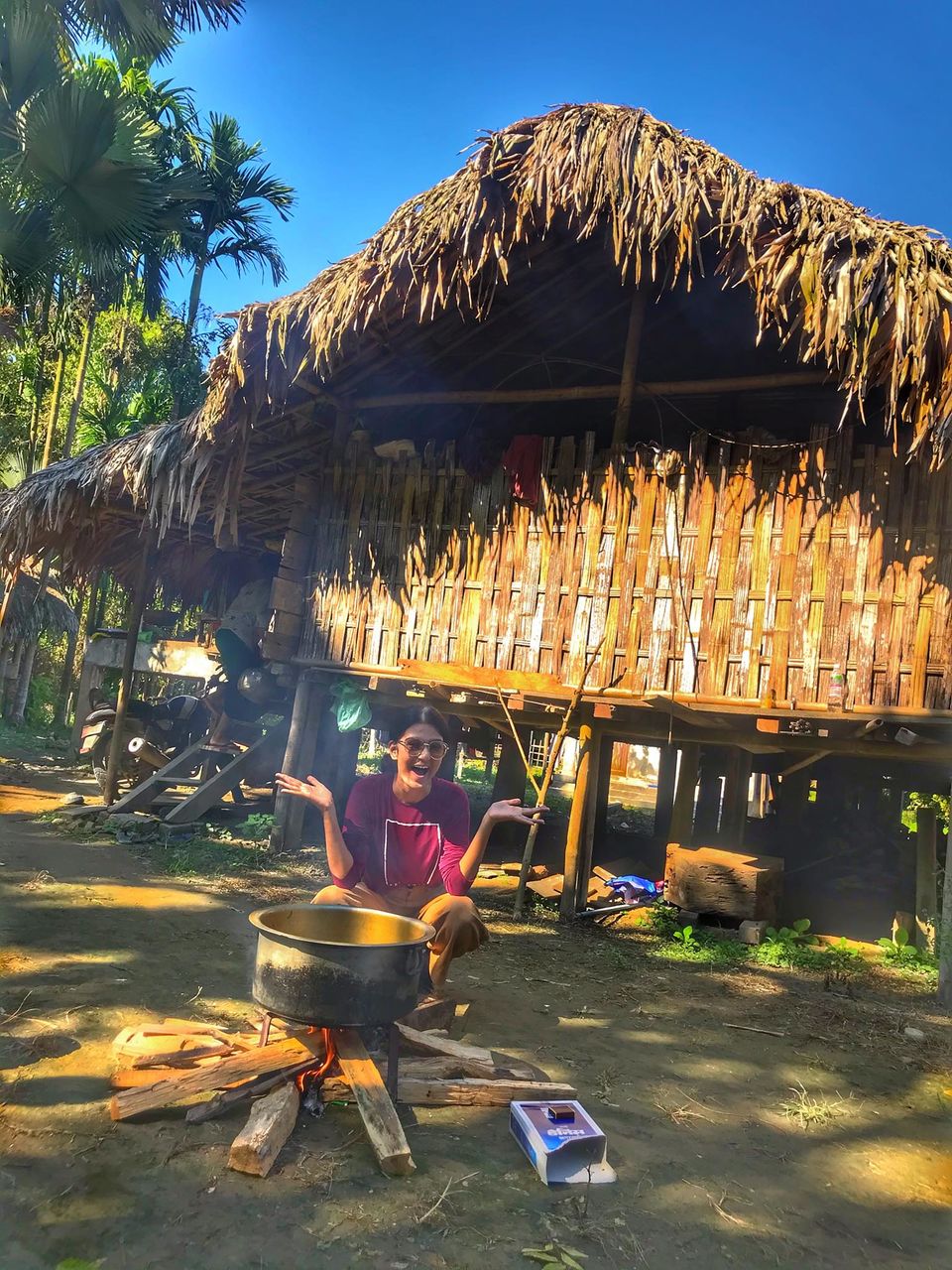 Eventually we did meet the entire family, and a whole lot of villagers at their place out of which I befriended two young girls, pursuing medical. They showed us what they were cooking and told us a little about the family function. It felt a little odd to be invading their privacy and thus we decided to visit them some other time. The girls were kind enough to insist on noting down their numbers so that the next time we could inform them in advance and they could arrange a stay for us. Ps: We just spoke over the phone today and she has invited me over next month when she'll be back in her village. She works as a Covid 19 duty officer in Namsai town.
SWEETEST SERENDIPITY... OUT OF NOWHERE WAKRO HAPPENED TO US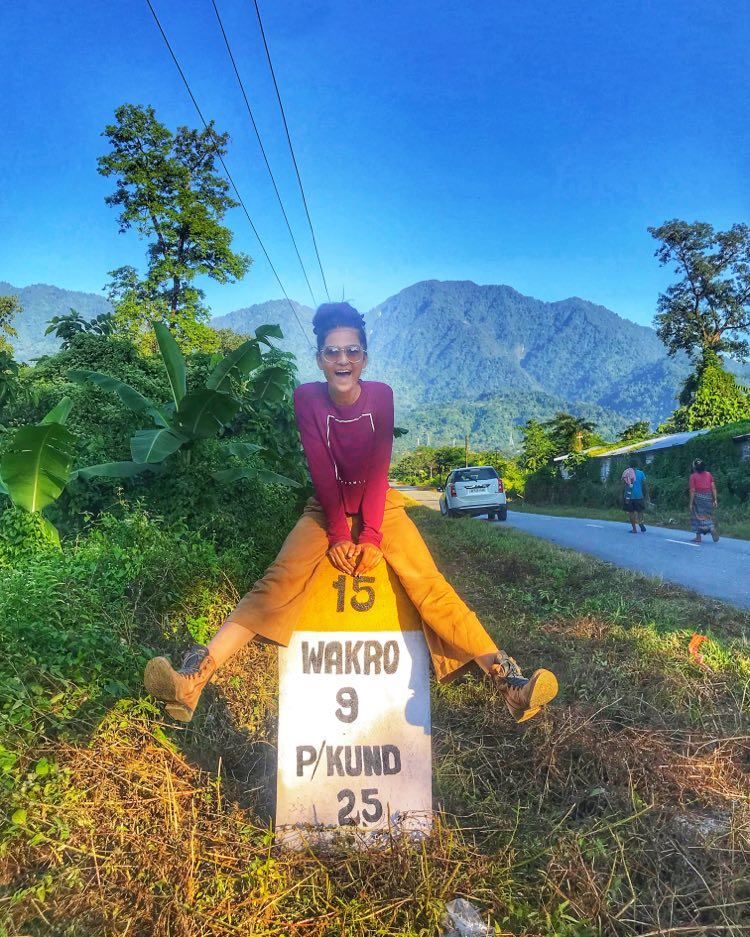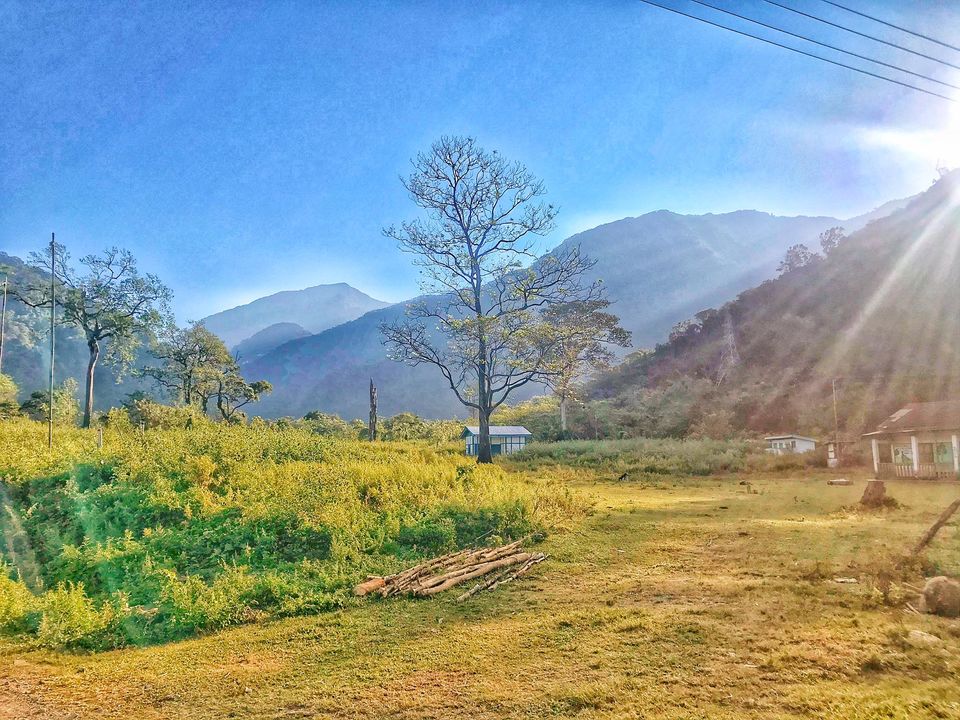 After meeting the Mising tribe family in Assam, a monk at a pagoda in Namsai and the Khamti family in Manna village, we realized that we had already seen so much without even planning. It was 12:30 pm by now and we were famished. Also we were yet to find a place for tonight. So we decided to drive up to the Golden Pagoda for I remembered the eco resort that side and few dhaabas along the road side. We stopped at this eatery for brunch and got talking with the owner. No one can give you better info than the people who belong to that place. We found a homestay that charged too much and was more of an urbanized modern Khamti set up. While looking for budget resorts, Wakro eco resort showed up on google. The pictures looked great and the owner said ' very few people go towards Wakro' That's it! His statement did the trick. We called up the resort owner and booked a room for the evening. We were going to drive for an hour and a half on one of the most beautiful countryside roads, hugged by tea gardens, hidden hamlets and deep dark reserve forests. And above all we were going to the mountains that remained off the tourist radar.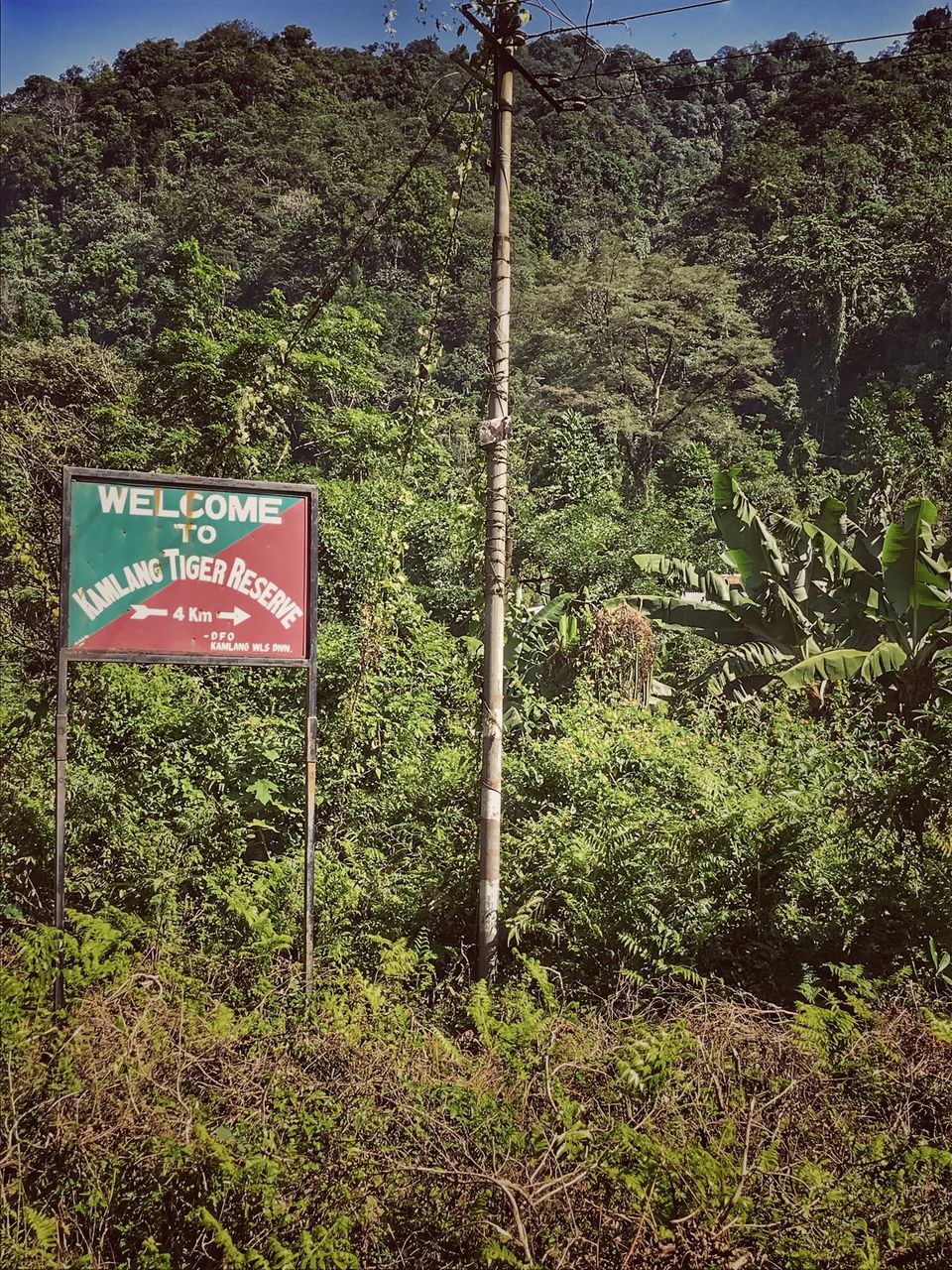 It was yet another sweet surprise when the milestones flashed the name Kamlang. Little did we know that Kamlang Wildlife Sanctuary was situated in Wakro itself and was just a kilometer away from the resort. Wakro is home to Mishmi, Digaru and Mizo tribes who consider themselves as the descendants of King Rukmo of Mahabharat. We were greeted with crisp nippy mountain air and vibrant orange trees adorning the country side. The Kamlang river broke the silence in the valley and shimmered breathtakingly in shades of turquoise green, its water the cleanest I've seen in the longest time.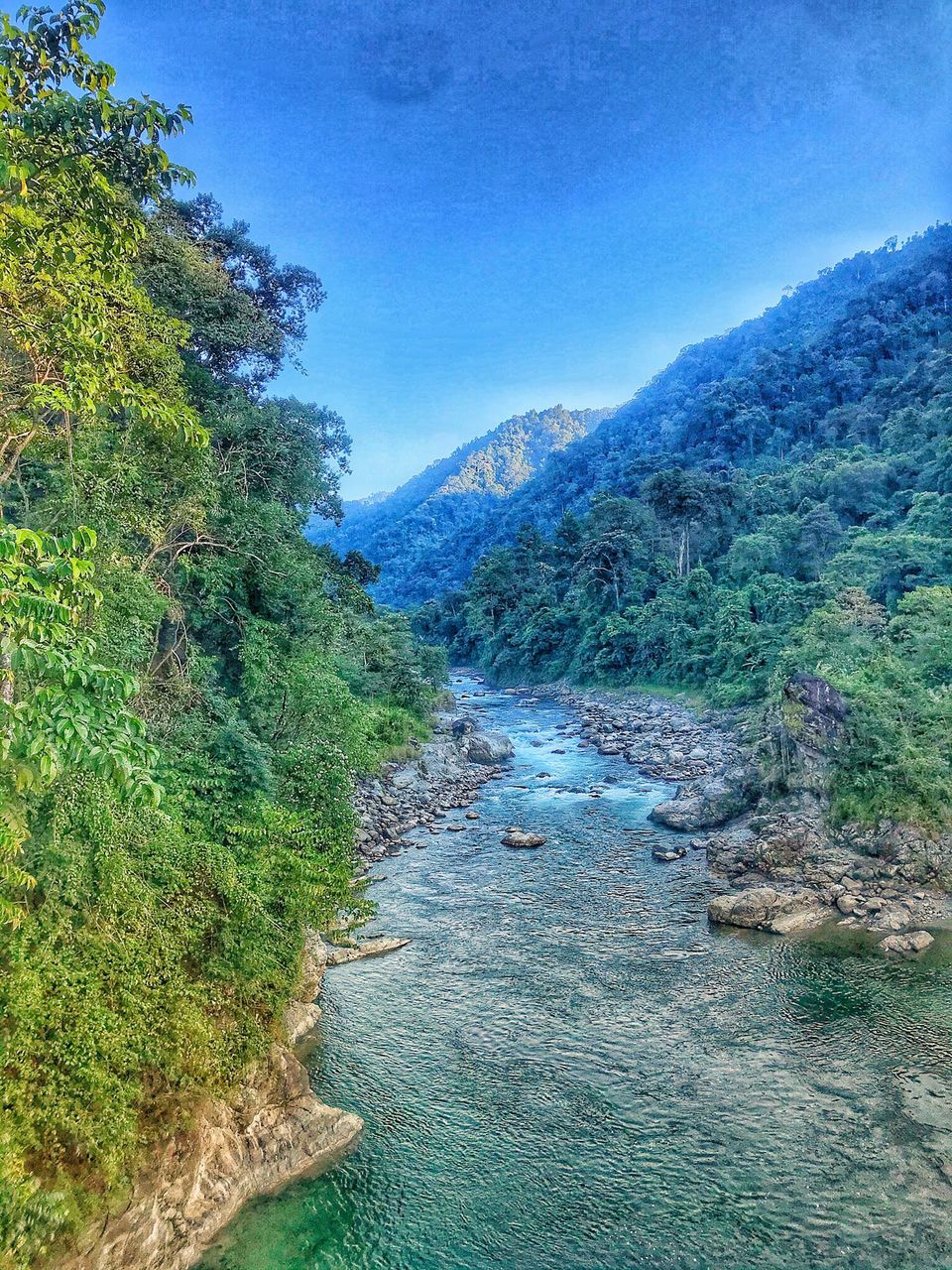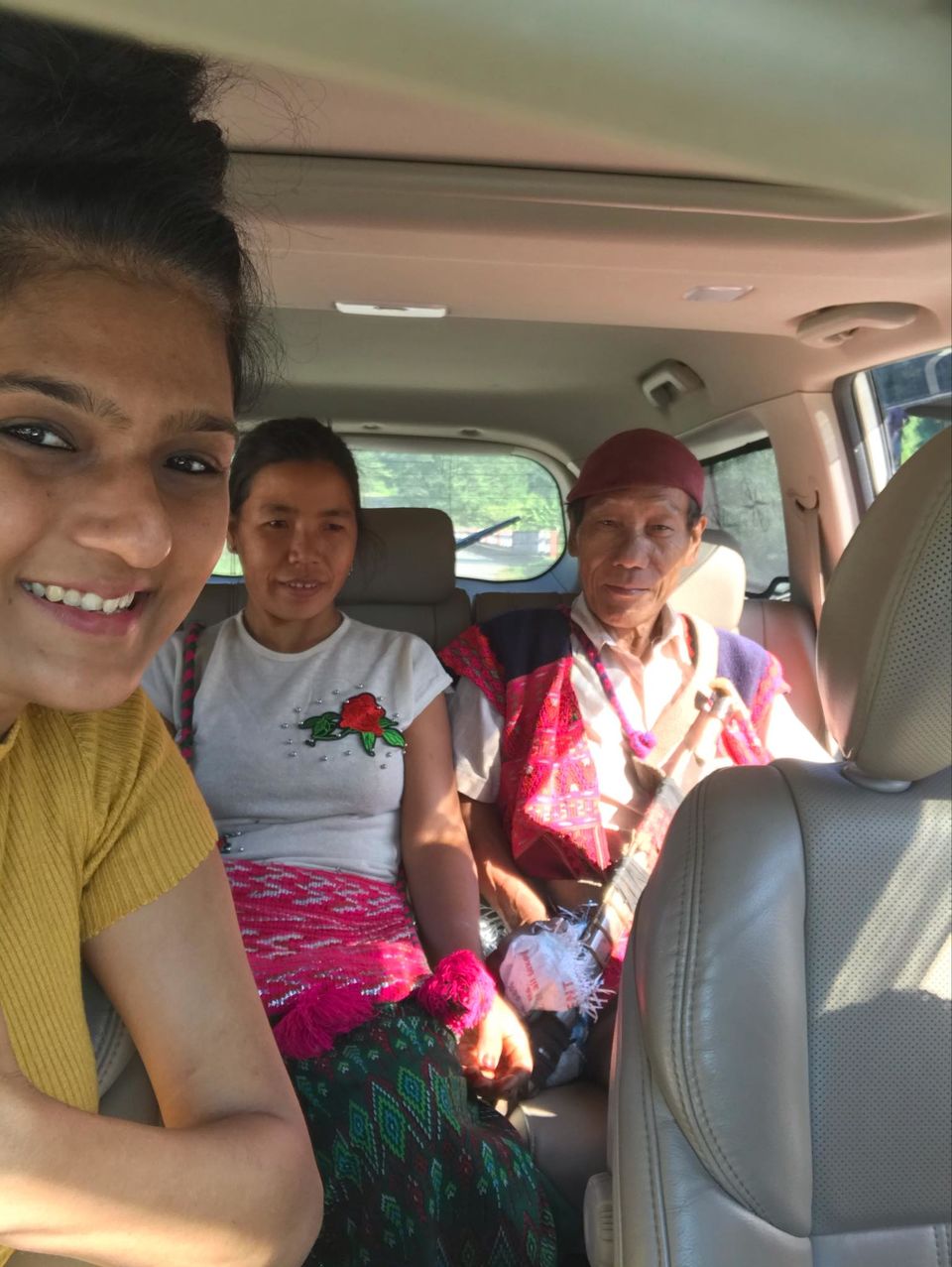 While we were 'wow..ing' away to glory, an old man and a young girl along with him, waved at us, signaling us to stop. Looks like we were going to have good Mishmi company for a few miles as they got into our car, hitchhiking with us. The old man's wrinkled smile exuded warmth as he spoke to us about the place. I asked him if he ever spotted tigers living in the Kamlang region. He said ' Kai baar dekha hai' I asked him if the sanctuary was open now for outsiders when he said ' Aap Tiger maarega toh forest log jail mein daal dega' Wonder why did I give him such criminal vibes :D Clearly we had a language barrier and I explained him how I wasn't keen on killing one but yes I did intend to get into the forest for I wished to hike up to the lake that had been on my wish list since forever, The Glao or Glow Lake.
In Mishmi language, Glao means water and the lake is said to be the source of Wakro river which eventually joins The Brahmaputra. The hike up to Glao Lake is said to be a bit demanding but worth all the sweat and pain. Unfortunately, the sanctuary wasn't opened yet to the outsiders due to corona.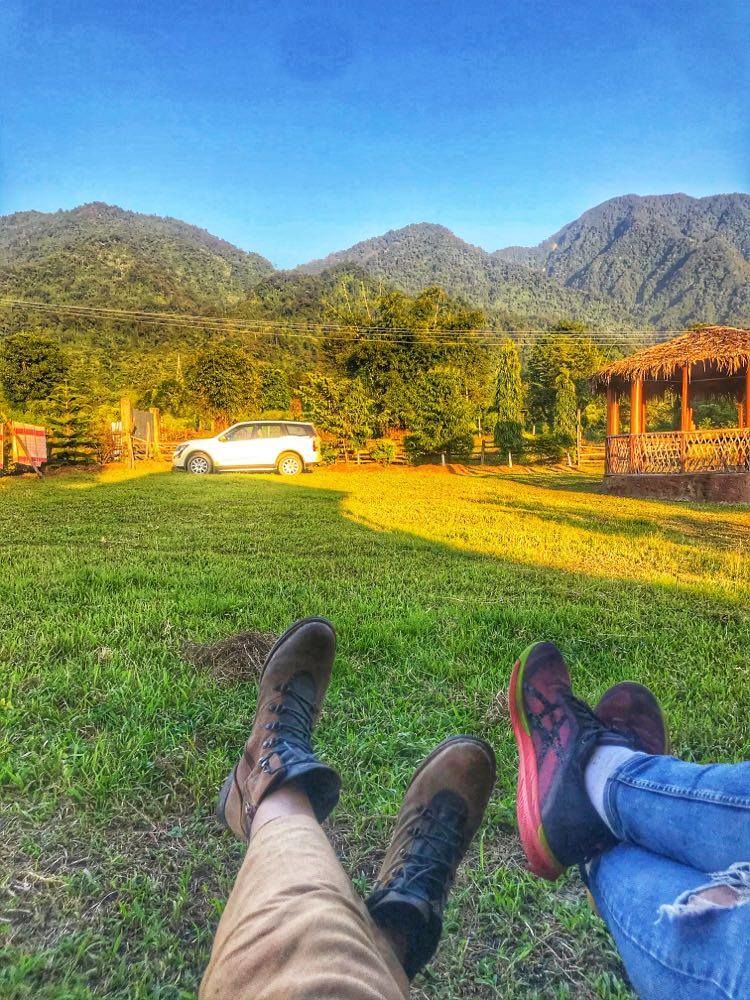 We finally reached the resort at 3 pm and we couldn't be happier with our decision of coming all the way up here without any info on the place or any plans. A bamboo cottage stood on stilts and our outside porch faced the mysterious Mishmi Hills of Wakro. The cherry on the cake was the tiny little tea factory that stood right next to our cottage, from where our freshly pounded tea leaves came for the evening cuppa.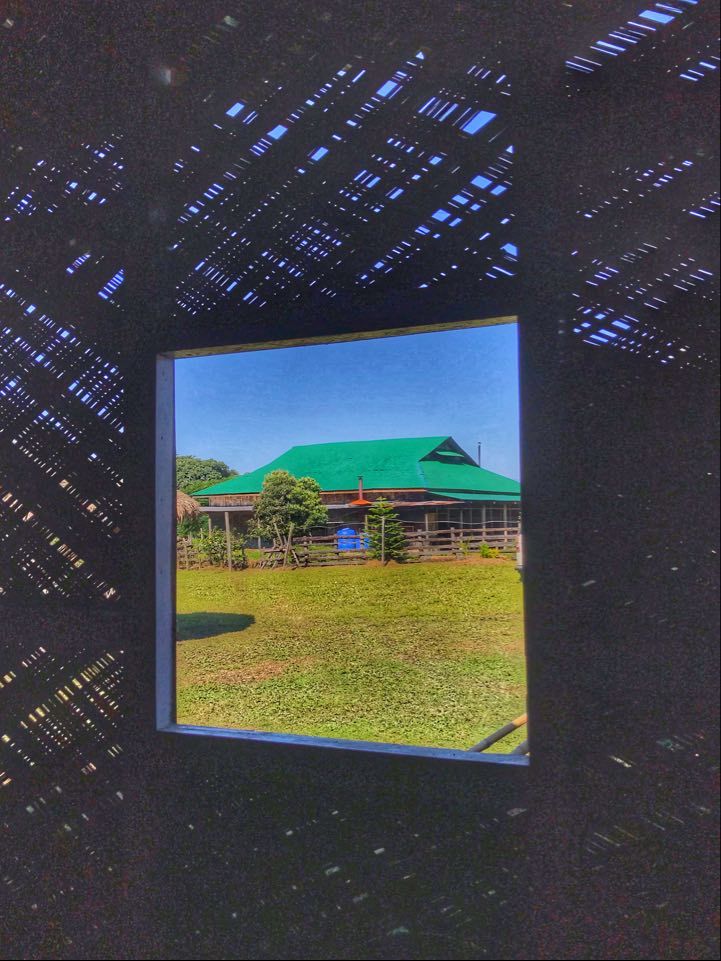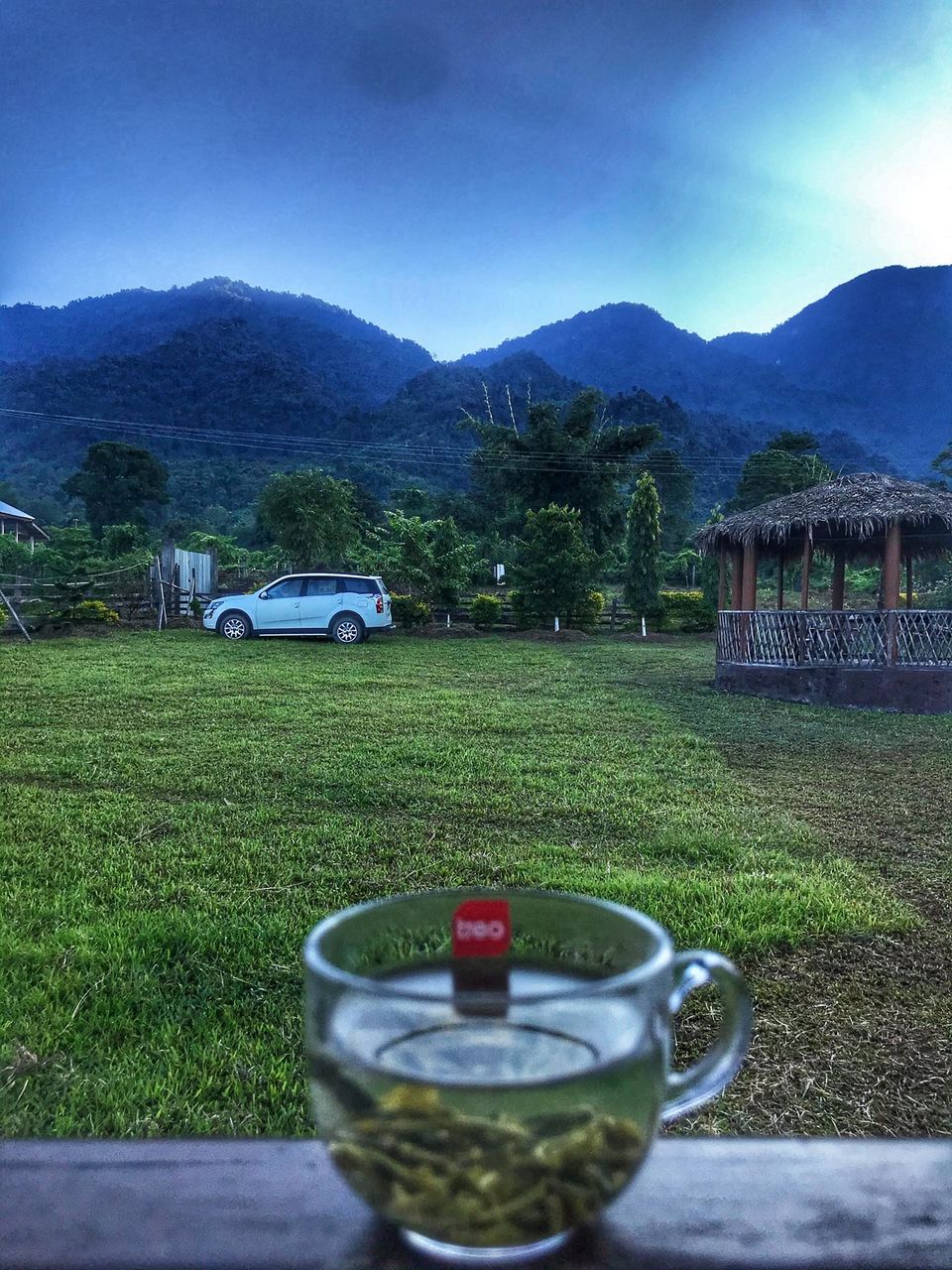 What else does one need after a tiring though exhilarating drive! We had the fresh organic cuppa in our hands, surreal mountains right in front, slight November winter nip in the air and Gregory Alan humming along with the birds while not a soul around. Wakro is still a hidden gem and rarely does it get visitors.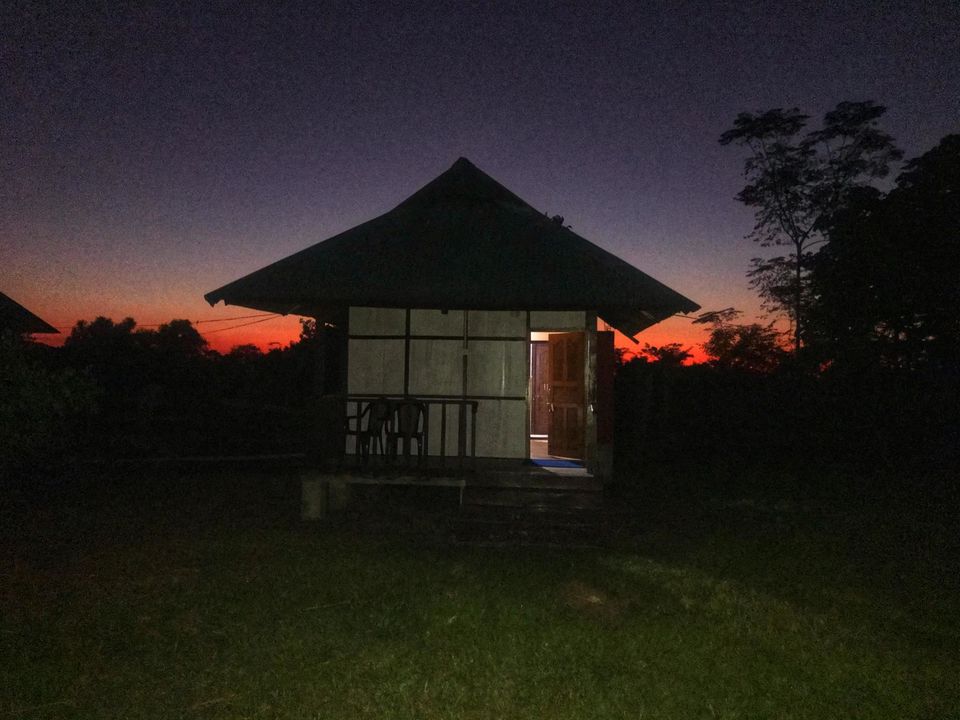 Dusk sets in the earliest in this part of the country. After all we are in the east of east. The sun sank into the oblivion, the sky turning into a fiery orange. Wakro is a haven for souls looking for peace and tranquility. You can't come here to do things. You come here to just be. Hiking into random villages, meeting the Mishmis, sitting by the pristine Kamlang river and watching a gazillion stars turning the sky into a shimmering chandelier. We witnessed two shooting stars and and a satellite that night, sitting at the outside porch, snuggled in our warm fuzzy blankets.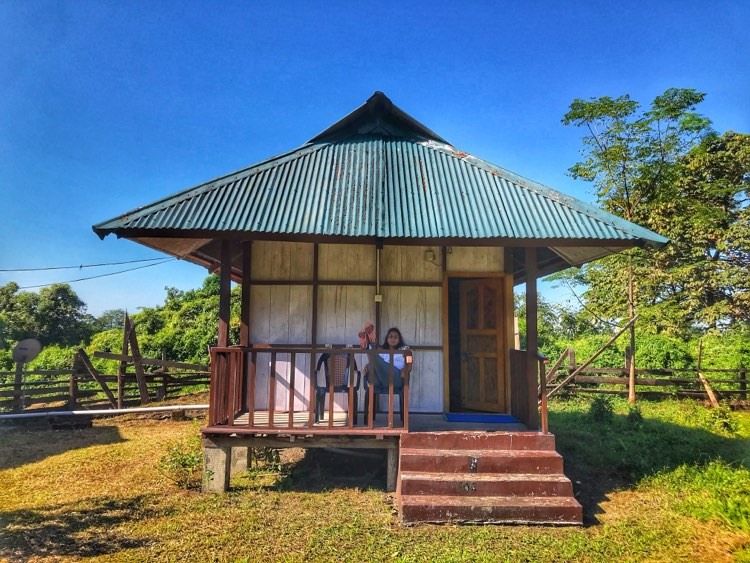 They say you should ask for a wish when you see the shooting star falling from the sky. My heart was full then, I simply said ' Thank You Wakro'
THINGS TO DO IN WAKRO
Ideally don't do anything, just read or go picnicking by the riverside or stroll around the villages but yes the small town does have a lot to offer to people who need itineraries.
Kamlang Wildlife Sanctuary lies in between the Lang River in north and Namdapha National Park in south. It houses all the four big cats that is Tiger, Leopard, Clouded Leopard and Snow Leopard. One can take the forest walk after getting permit from the forest officials.
Glao or Glow Lake is the most significant water body inside the sanctuary. The hike up to the lake makes a good one day hike for the adventure enthusiasts through dense jungle trails and camping the night at the lake side. The Mishmi hills in the backdrop with the vast circumference of the lake makes a stunning landscape for nature lovers.
Stroll around in the Mishmi villages like Gundri and Kanjan to know more about the Mishmi culture and lifestyle. Mishmis are animistic by religion and worship the elements of nature. They have unique traditions and culture that will leave the traveler in you intrigued.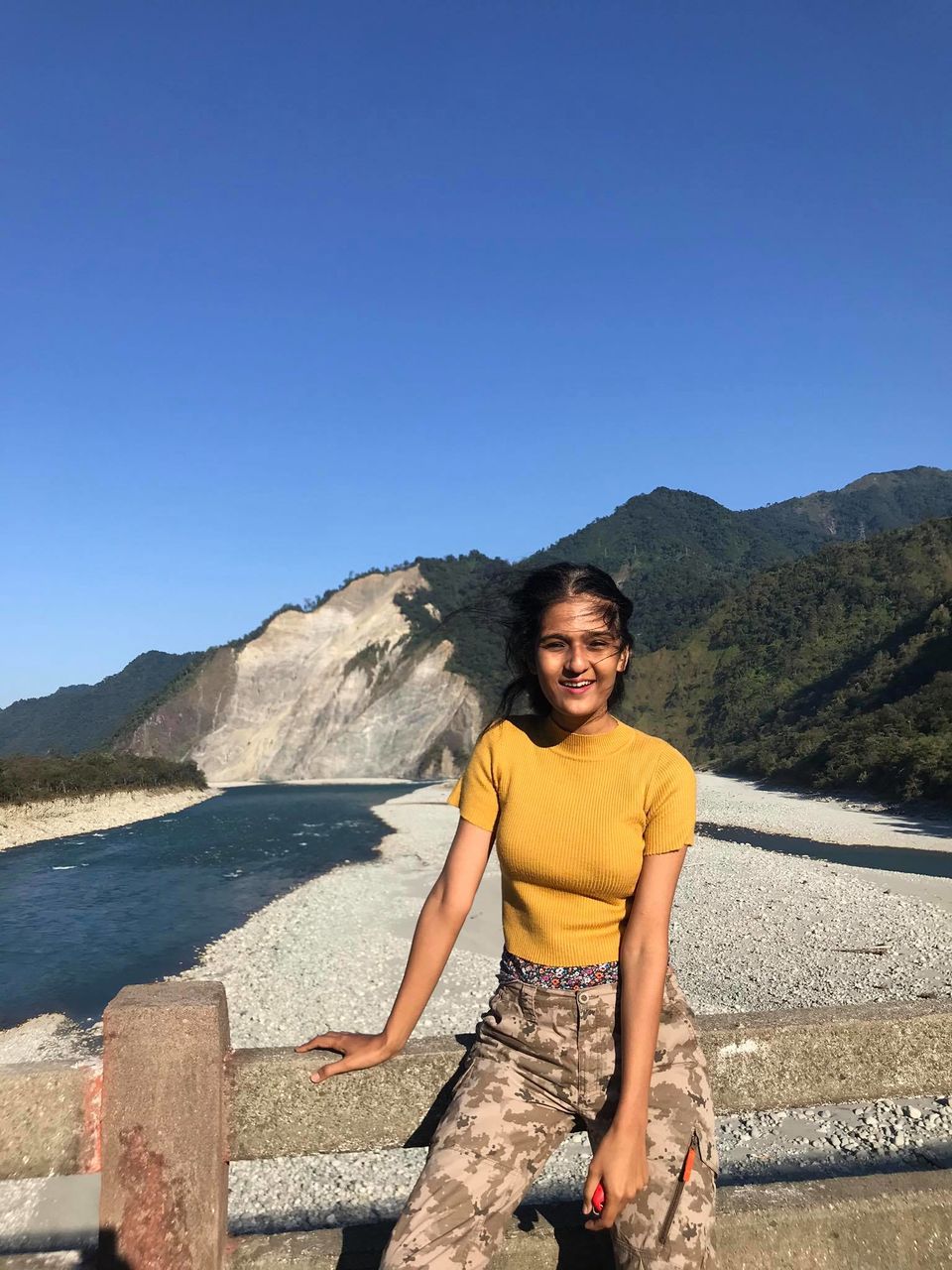 Parshuram Kund or Brahma kund is the revered religious site on the banks of crystal clear stunning Lohit river. Just a 20 mins breathtaking drive to this spot, then one needs to hike down 150 steps to the Kund that shall also offer you mesmerizing views of Lohit.
Tezu and Namsai are adjacent towns with Pagodas and scenic landscapes to offer. One can complete the entire Namsai Wakro Tezu circuit.
STAY INFO
We stayed at Wakro Eco Resort, nestled in the lap of Mishmi hills, just a mile away from Kamlang Tiger Reserve. It was more than comfortable with good food, stunning views and great hospitality.
TRAVEL INFO
One needs an Inner Line Permit that can be obtained online. PS: Corona Negative medical report is mandatory along with an ILP.
The nearest railway station is in Tinsukia and airport at Dibrugarh. Wakro is three to four hours of drive from Tinsukia where one can easily get shared cabs and buses.