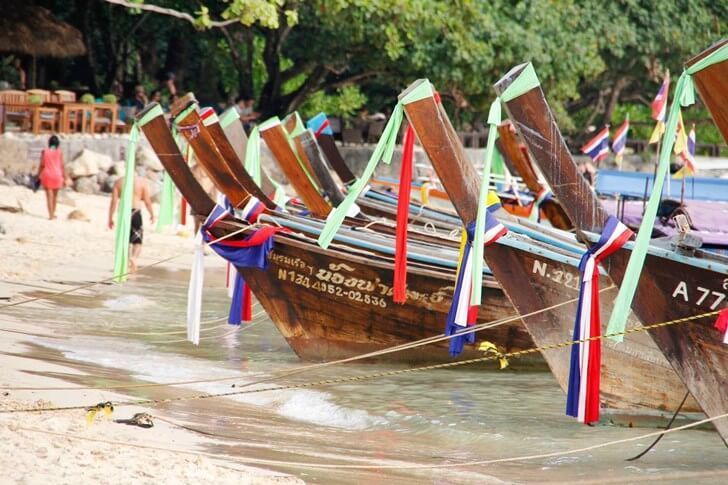 Things to do in Thailand
Ever heard of the "Thai Massage"? It's the perfect stress buster to kill that acute backache. Go ahead and surrender yourself to a skilled masseuse, to enjoy a stress free nap. Thais' are renowned for their massage therapy, just as the Chinese for Acupuncture. A traditional Thai Massage could cost you around 150 THB on a minimum. Mark it as one of the top things to do in Thailand.
Have you ever been spellbound by deep sea diving, snorkelling or any of the water sports activities? Thailand has a perfect spot for your dream adventure.
Are you bored of your home cuisine? Go, take a leap of faith, treat your taste buds with the Thai Cuisine.
Are you an adrenaline junkie? Thailand caters to all categories of adrenaline junkies. Bungee jumping, Sky Diving, Deep Sea Diving, Jet Ski, River Safari, Jungle Safari, Cycling, Mui Thai are a few to name.
Are you a Party Goer? A Beach Lover? A Night Owl? - Thailand is a stunning country offering most that you would crave for. Sandy white beaches, sizzling night life, trekking, cycling, diving, snorkeling, island hopping, boat rides, the pool tables, hookah, beautiful train rides, cool winter nights at mountains, deep forests, tigers and lions, big snakes, yoga, surfing, Mui Thai and an amazing cuisine well known for! Choose your destinations in line with your interests, to make an unforgettable holiday. Here is a list of destinations and an array of things to do in thailand you could opt for -
DESTINATIONS
Beaches / Islands:
Koh Phangan
Koh Samui
Koh Tao
Koh Lanta
Koh Surin
Phuket
Krabi
Koh Phi Phi
James bond Island (covered in island hopping)
Ang Thong National Marine Park (covered in island hopping)
Koh Lan
Hua Hin
Mountains/ high altitude
Chiang Mai
Pai
Mon jam / Mon Cham
Chiang Rai
Nightlife
Pattaya
Bangkok
Phuket
Koh Phangan
Festivals
Songkran (Thai new year)
Lantern Festival – Yei Peng
Infamous Parties
Full Moon Party
Half Moon Party
No Moon Party
Saramonella waterfall party
Boat Party
Jungle Party
and many more
Diving, Kayaking, Snorkeling
Koh Tao
Koh Samui
Koh Phangan
Koh Surin
Phuket
Krabi
DESTINATION OPTIONS
The suggested destinations below offers a mix of City trips, Night Life, Cool weather at the mountains, Beaches, Island hopping and Water Sport activities. The suggestions were limited to 4/5 places assuming a trip of 10 to 15 days. It is impossible to cover all things to do in thailand on a short trip. Prioritize your interests and identify the destinations.
Destination Option #1: Bangkok, Pai, Chiang Mai, Phuket, Pattaya
Destination Option #2: Bangkok, Koh Phangan, Koh Samui, Koh Tao, Pattaya
Destination Option #3: Bangkok, Phuket, Krabi, Koh Lanta
Destination Option #4: Bangkok, Chiang Mai, Pai, Mon Cham, Chiang Rai