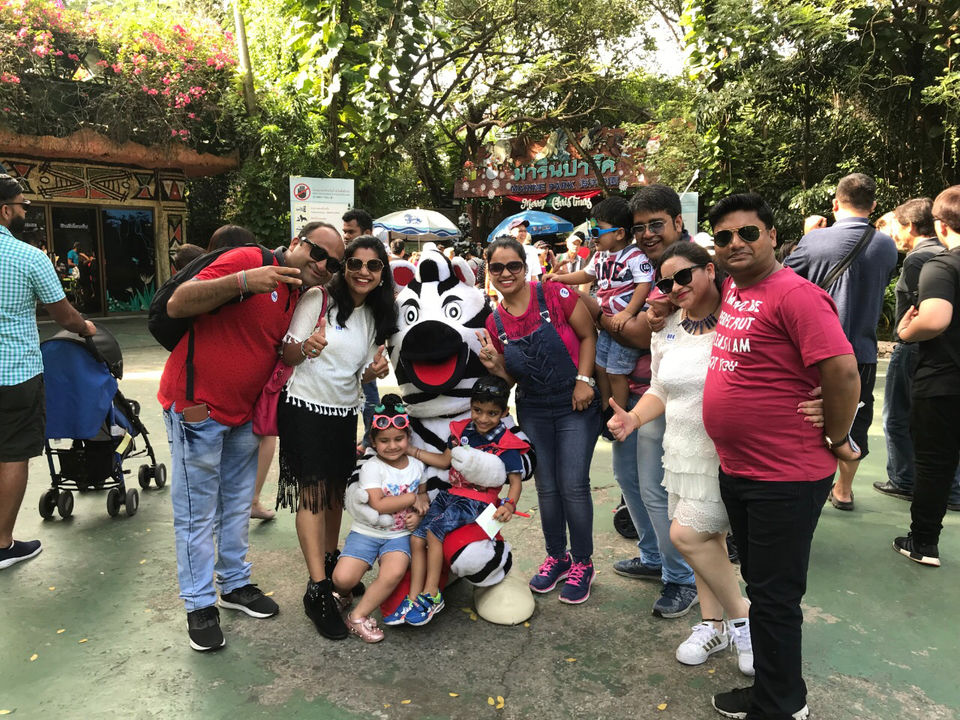 Every great trip starts with a good cup of coffee and we always start our trip with a up of coffee. This time we traveled with two more families one was my brother in law ( my wife's brother ) and second one was also my brother in law ( my wife's sister family ). So a complete family holiday one can say.
We always say that one should take late night or early morning flights so one can utilise whole day.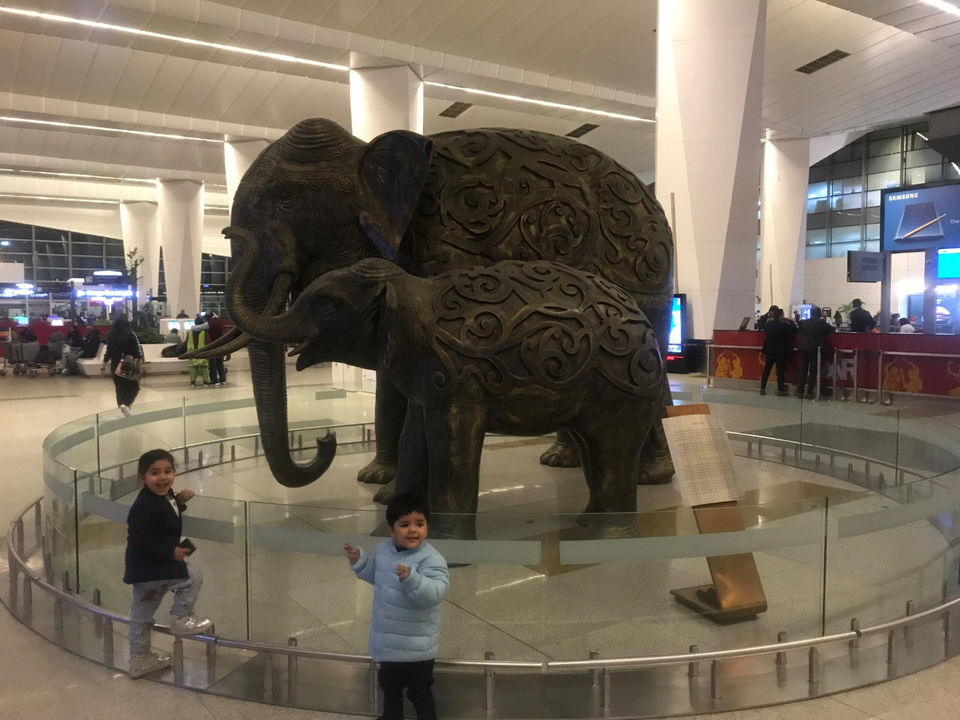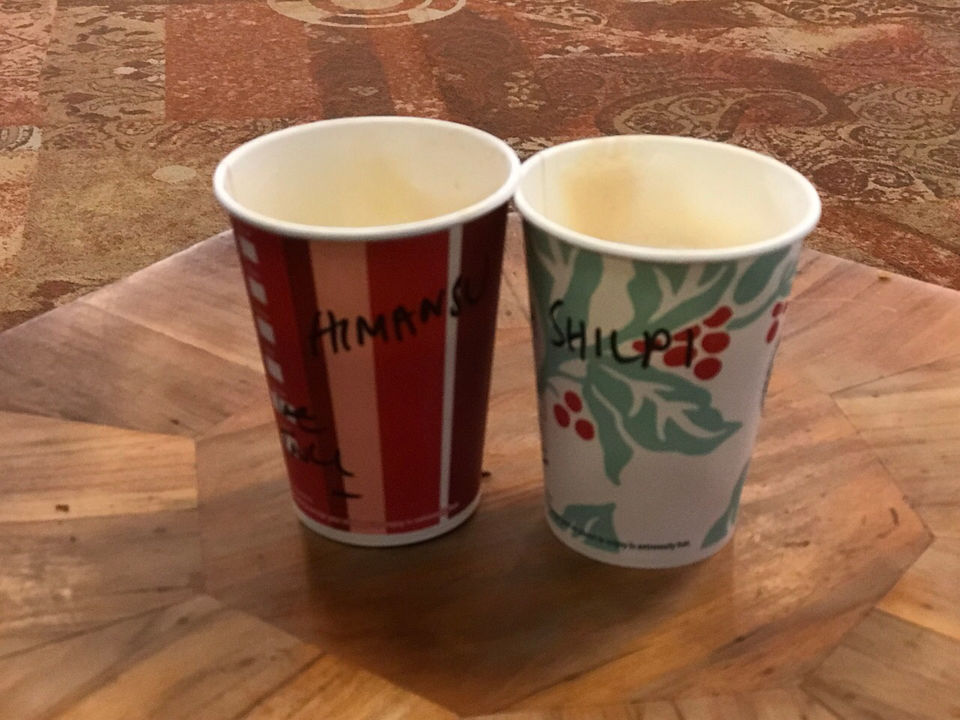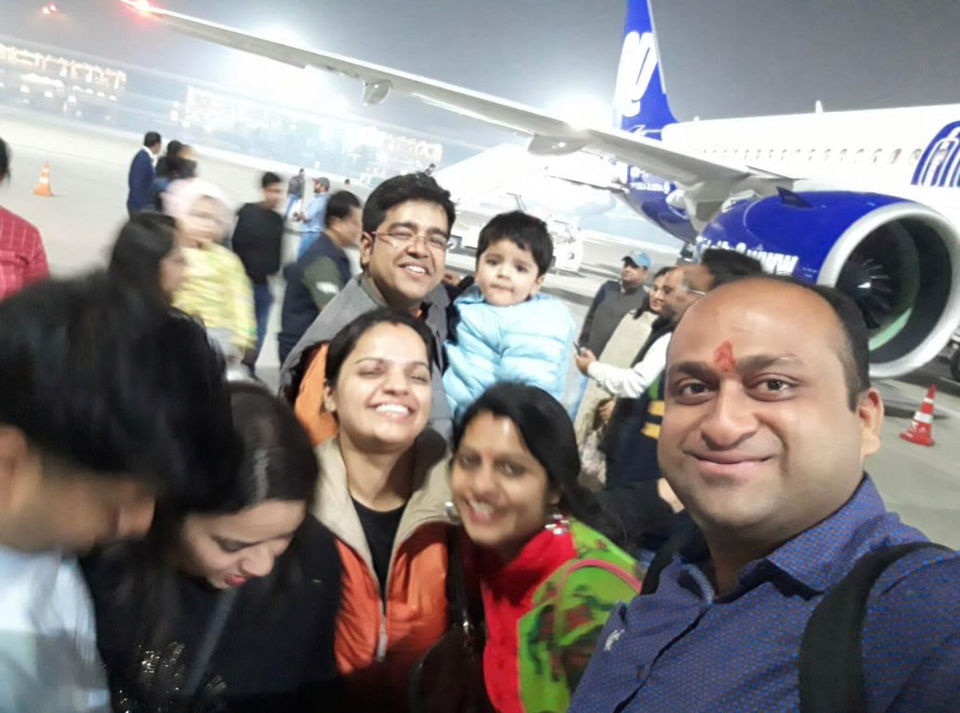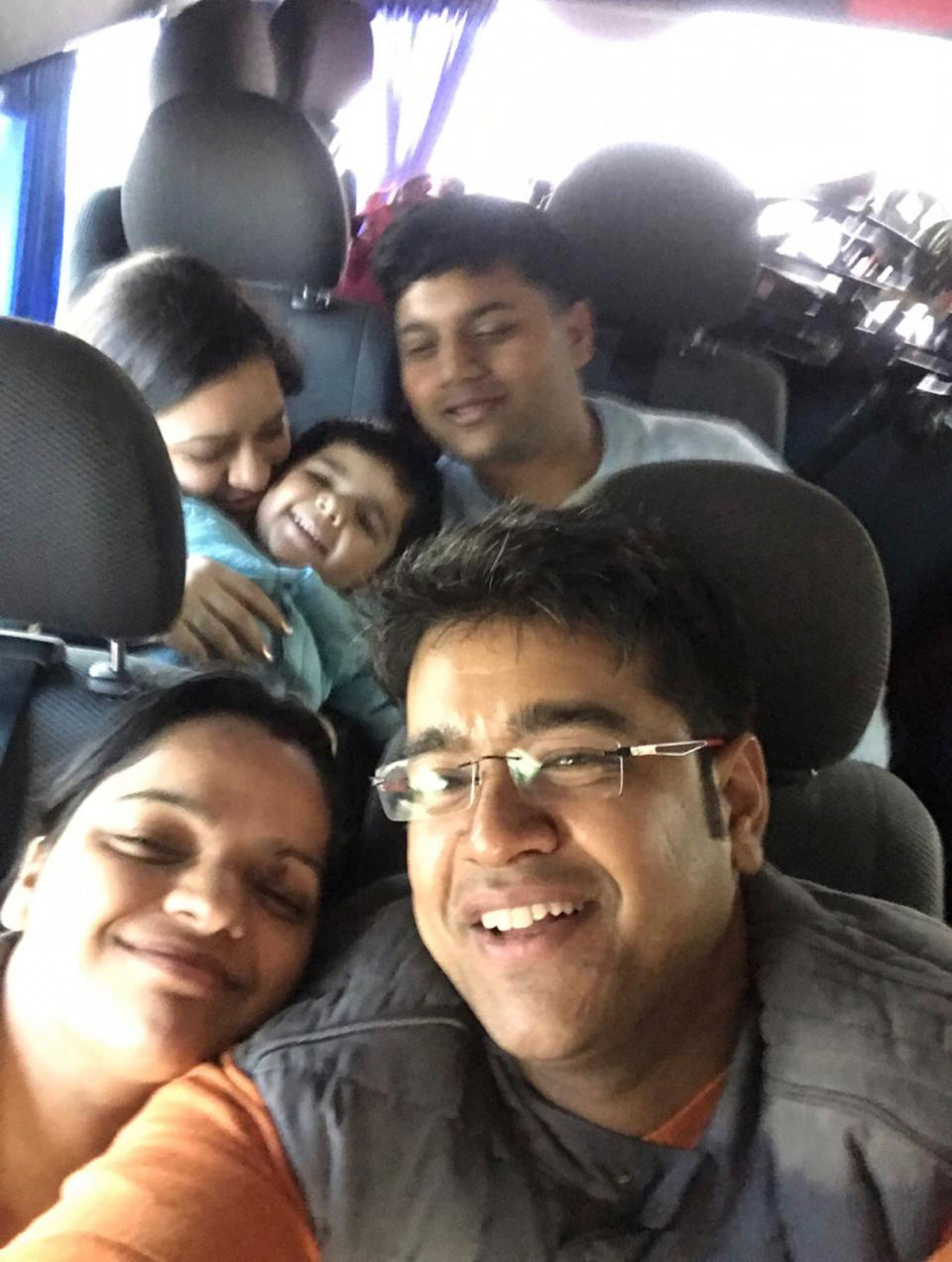 After reaching Phuket , taken some rest and got ready for the evening time Fantasea Show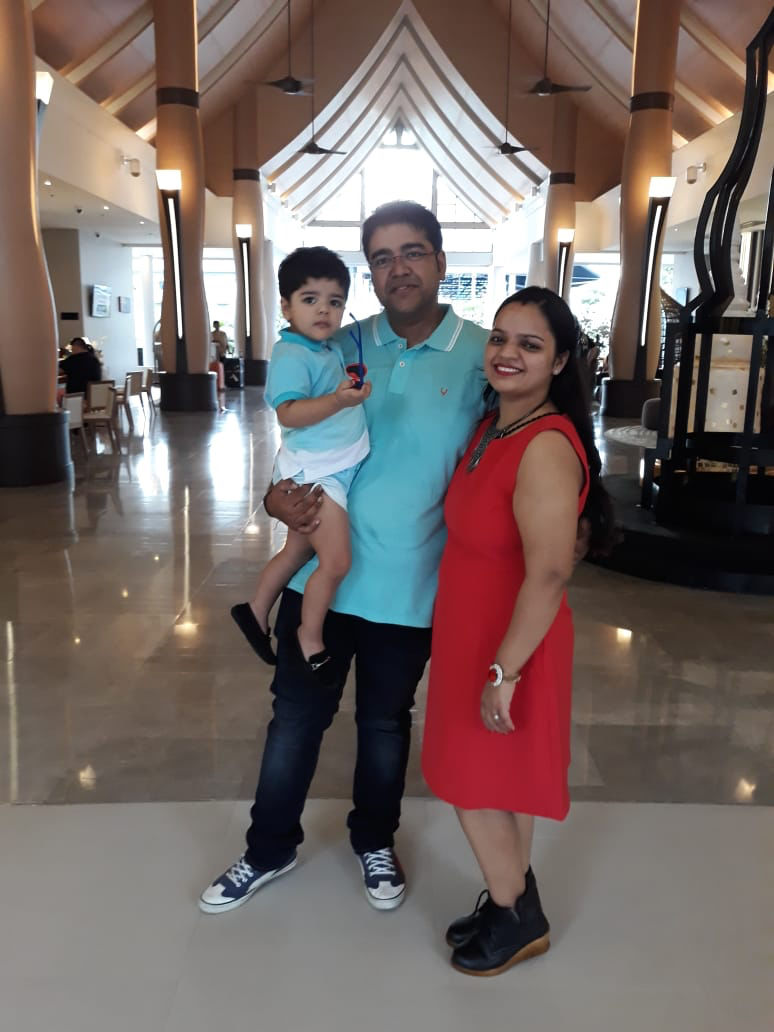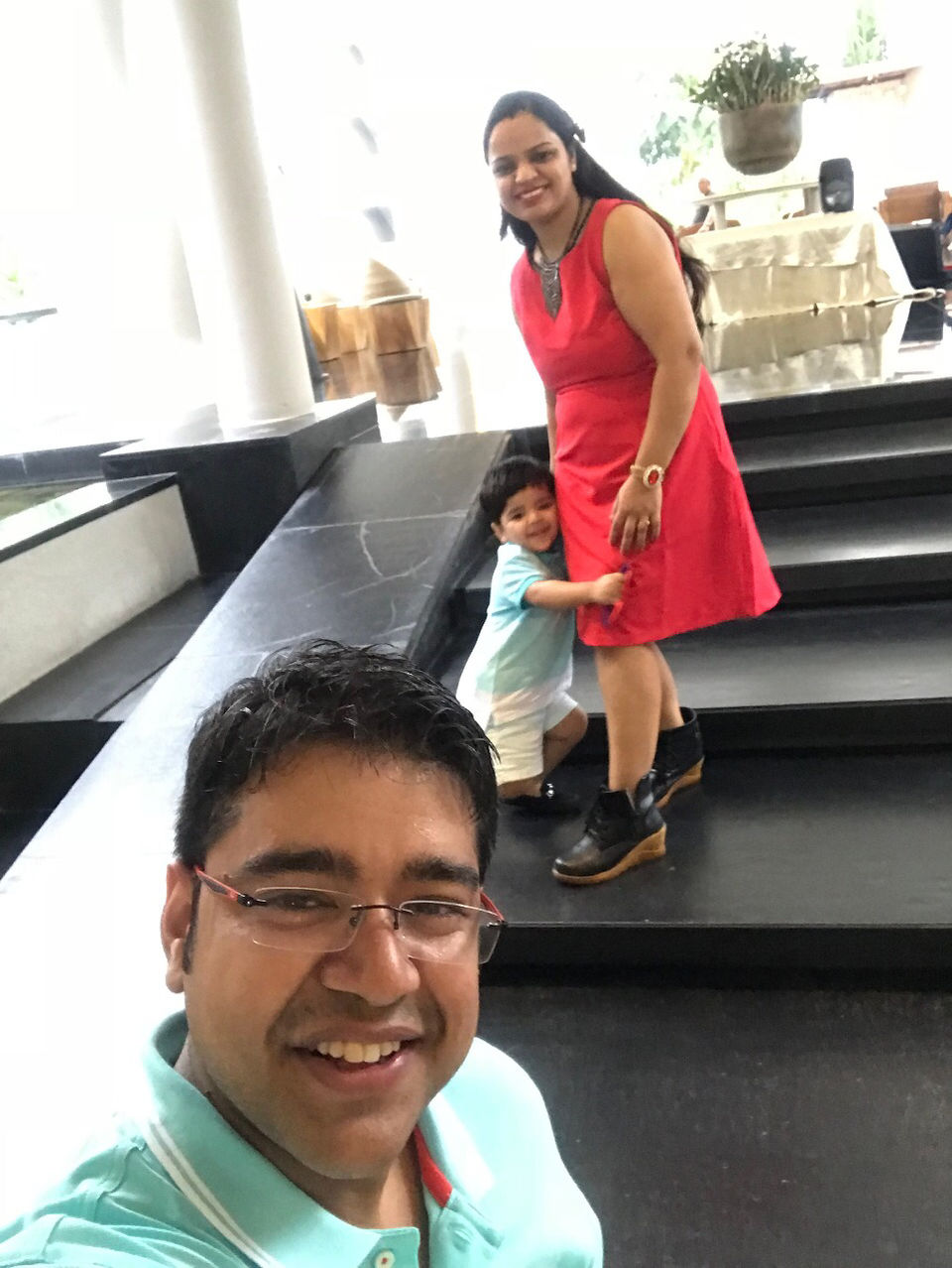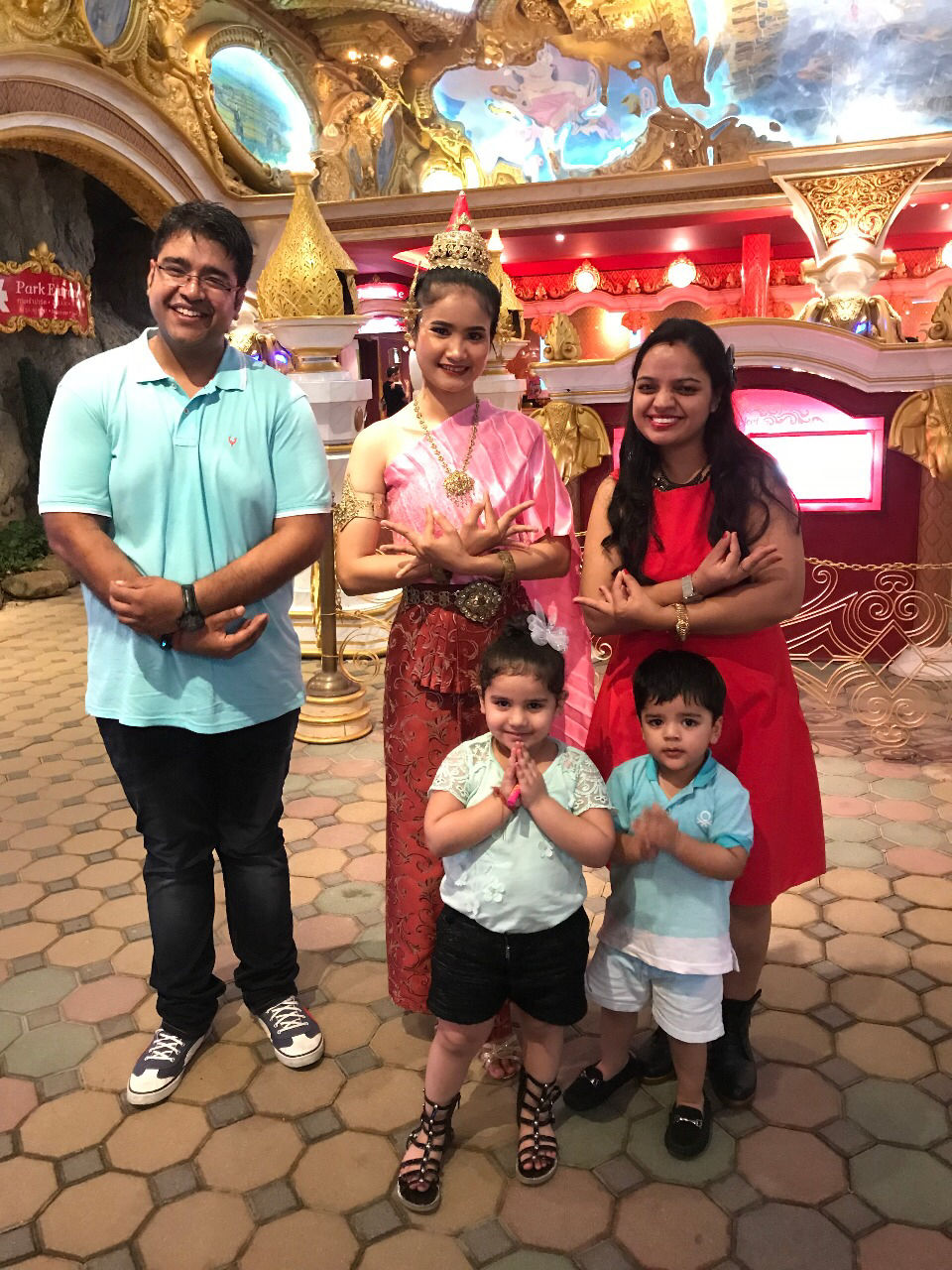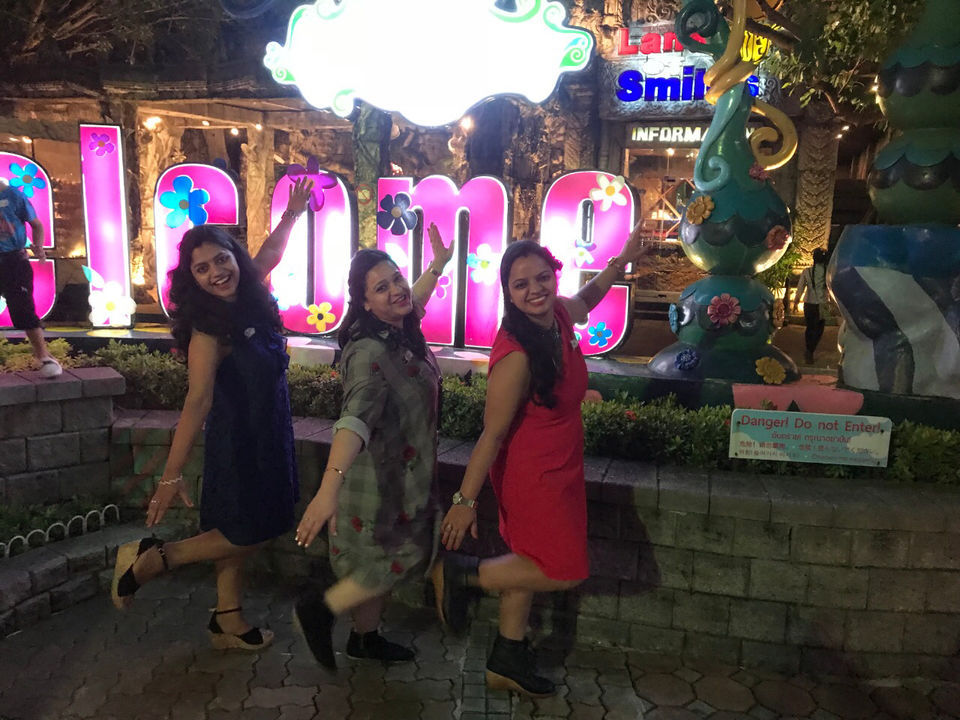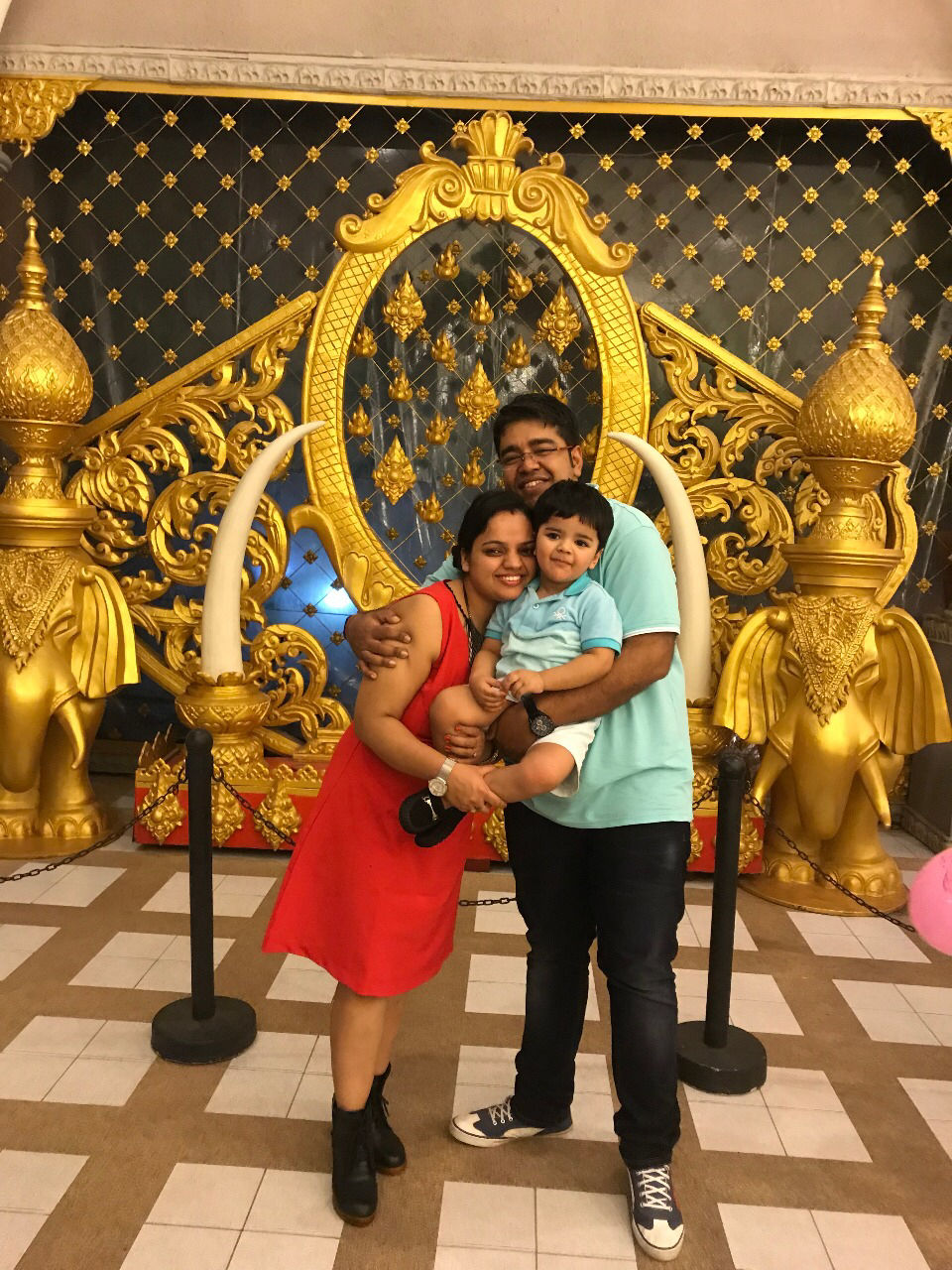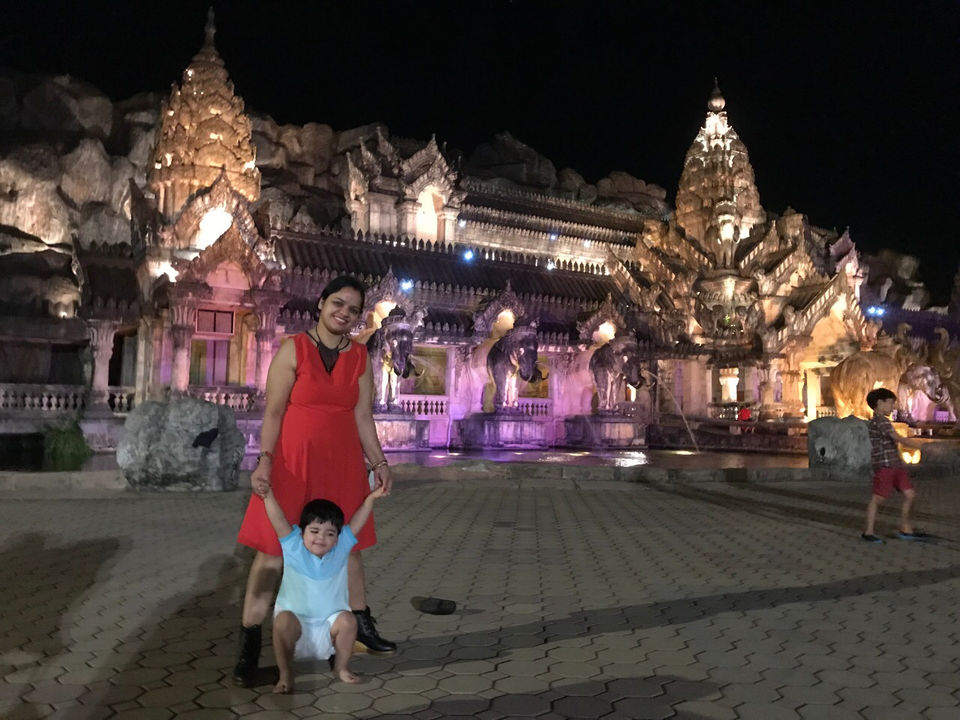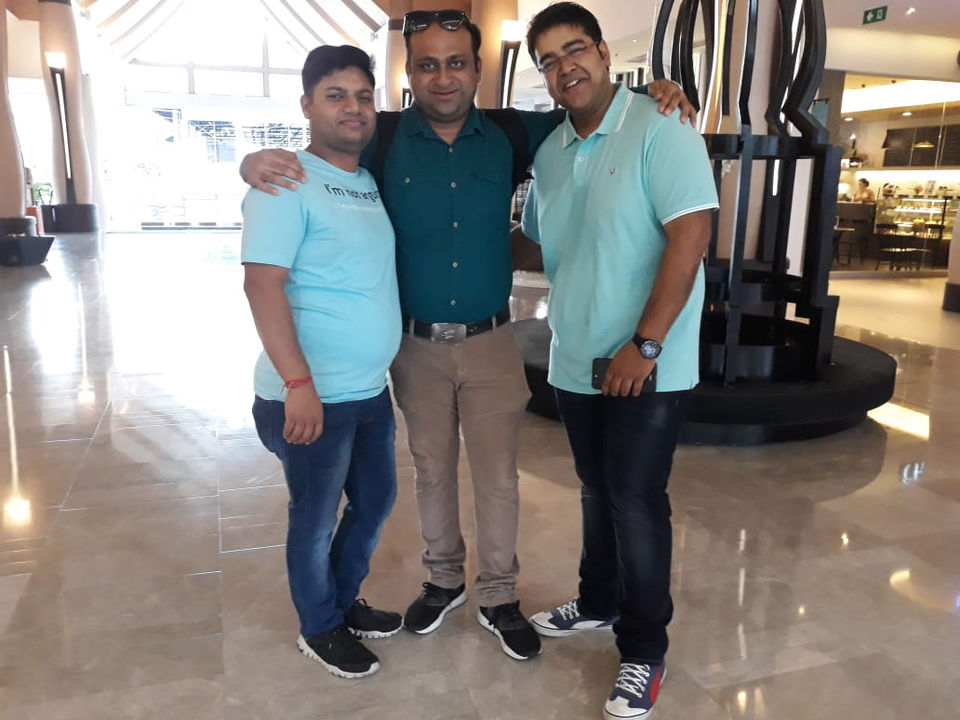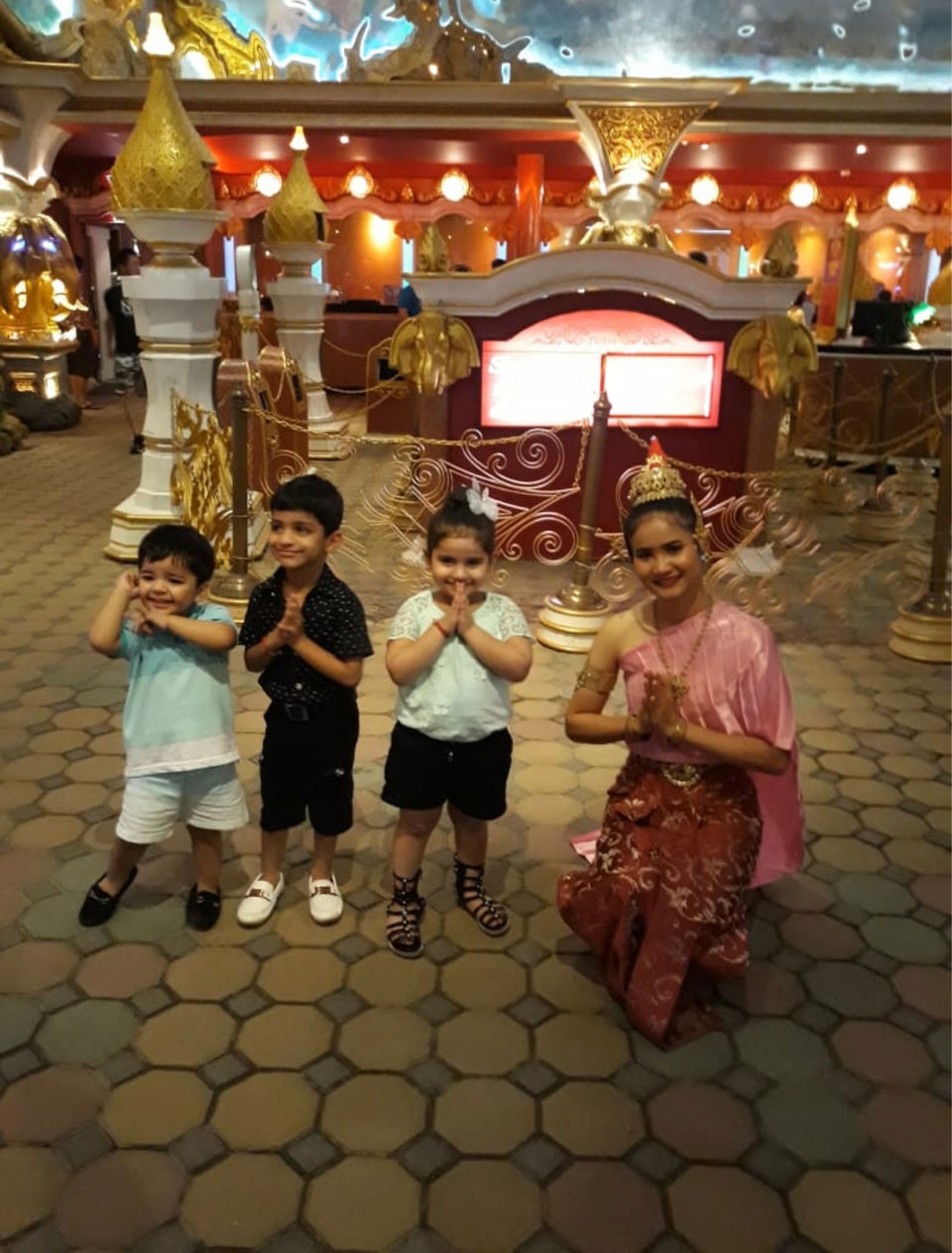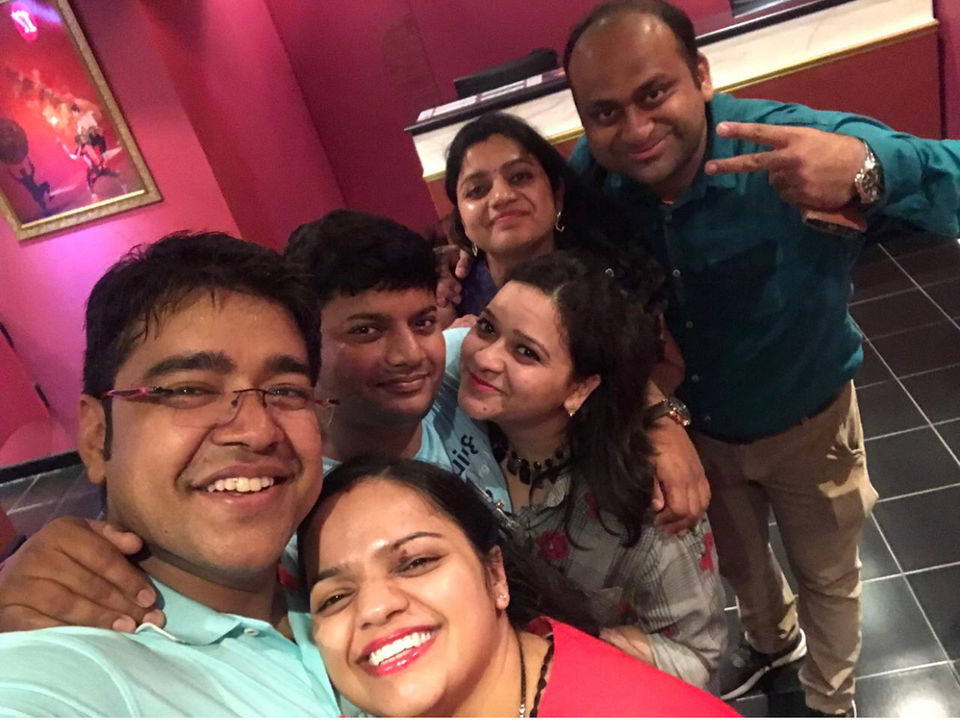 Second Day was for Phi-Phi island Tour ( Tip: so keep towel , swim suit , Extra pair of clothes and flip-flop. For the kids if they use diapers please keep swimming diapers so they can enjoy too) . Tour organizers pick us early for the tour and then we were joined by many other at shore . One can choose from two option one is to go by speed boat and second option was ferry. We chosen speed boat because it take less time . First they show you island from the boat and after some time they stop I. The middle of ocean and ask you for snorkelling if you want you can take fins on rent. Then after snorkelling they take you to island for leisure time and if you want you can take part in scuba diving session ( Must go for it ).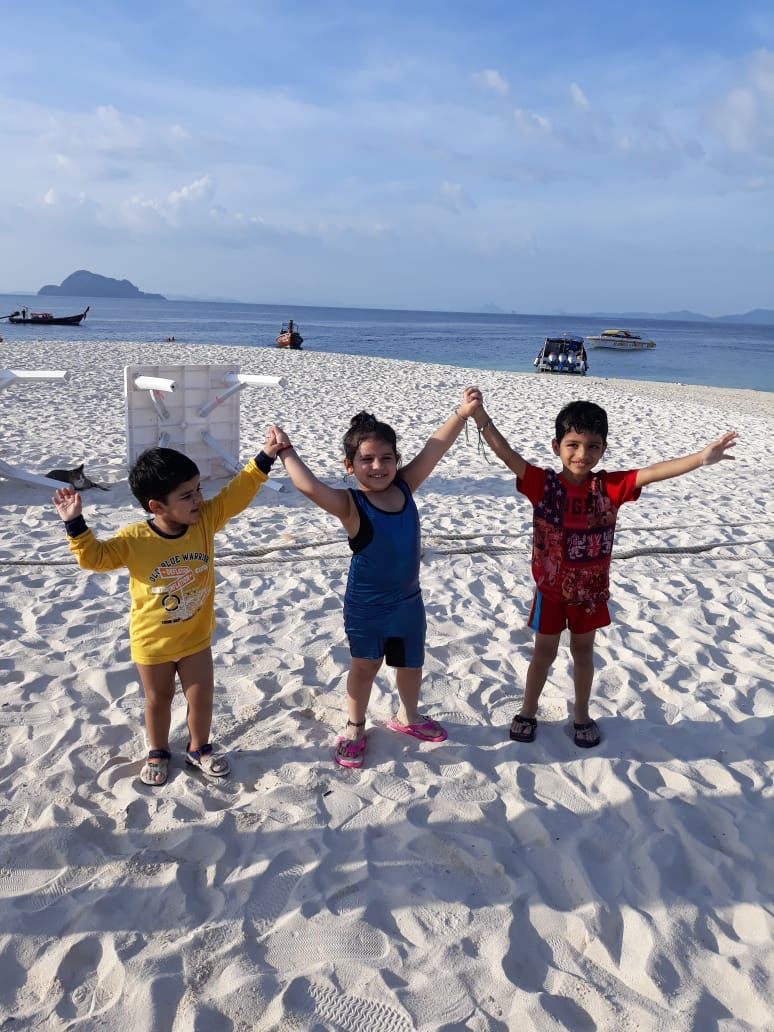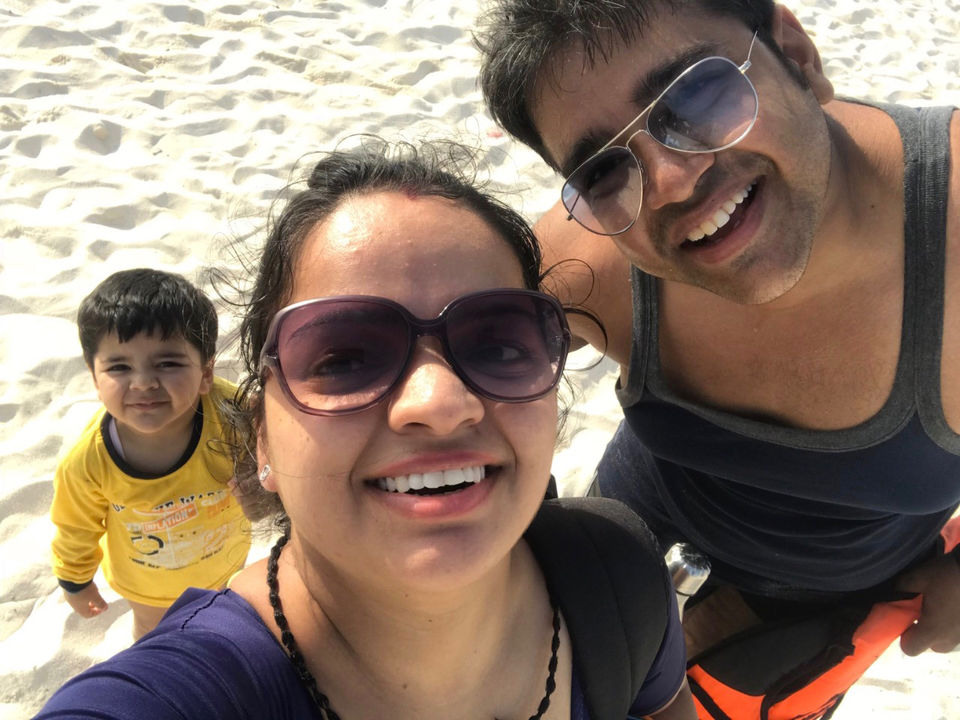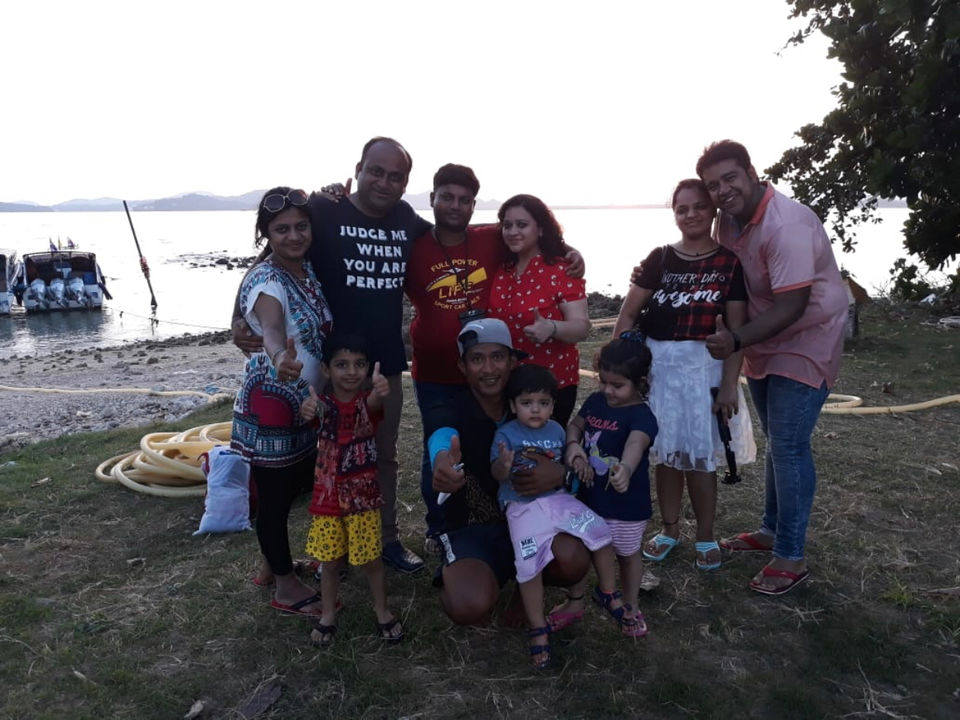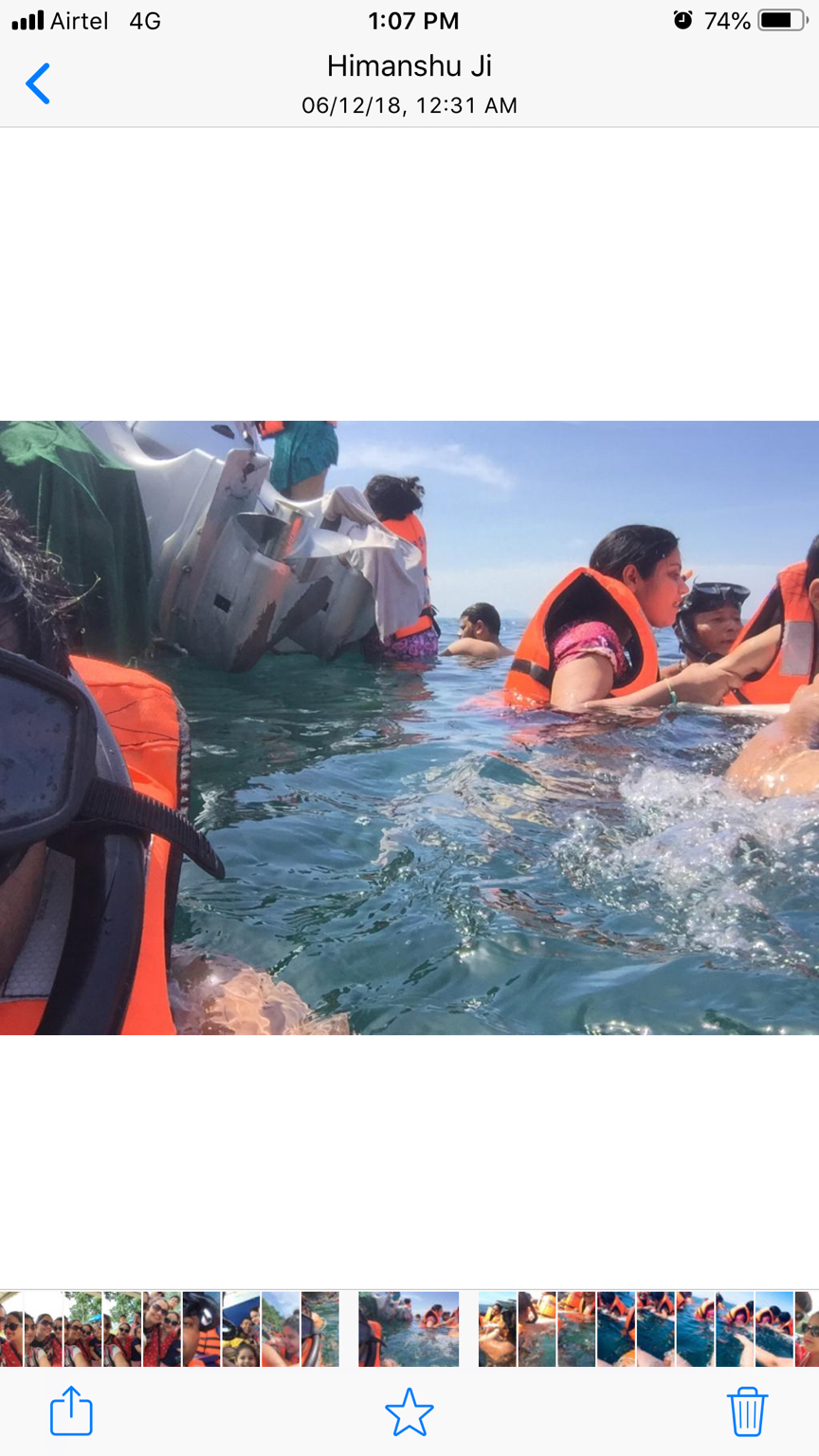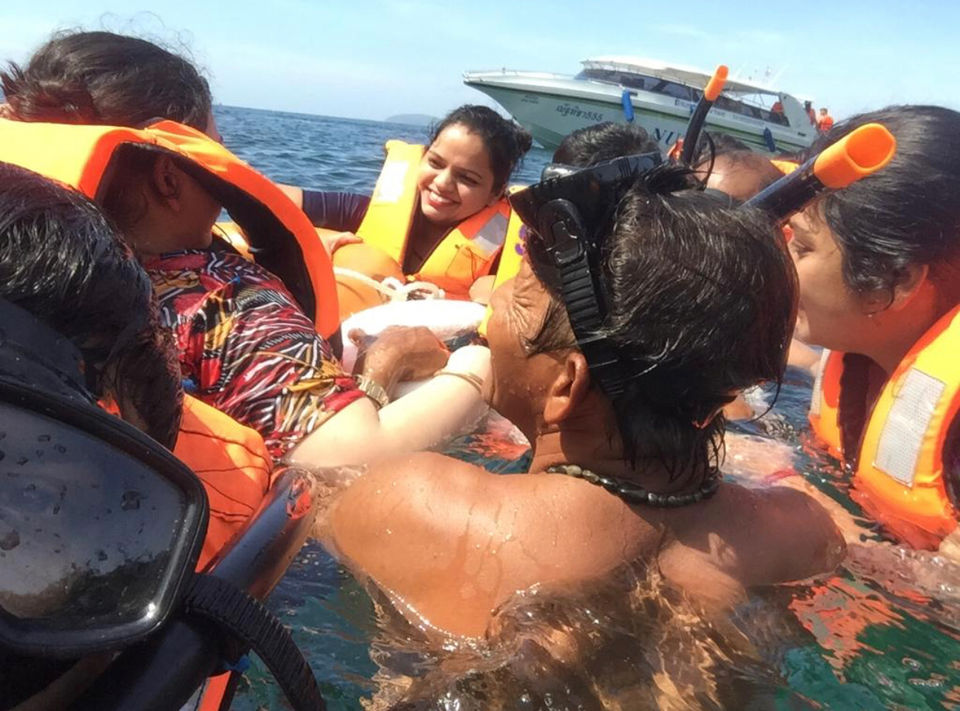 While others were having good time we ( me and my brother in law ) opt to go for scuba dive. We went to 25 meter depth and that was one of most rememberable moment from this trip.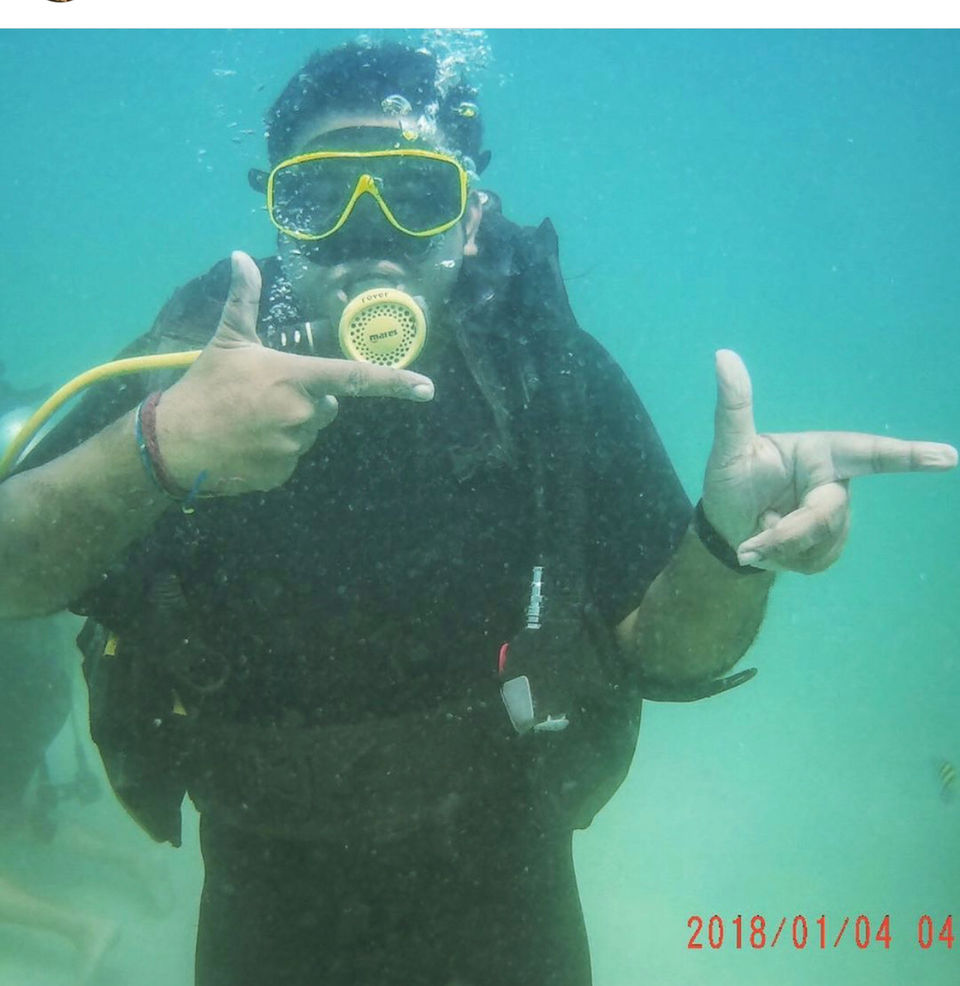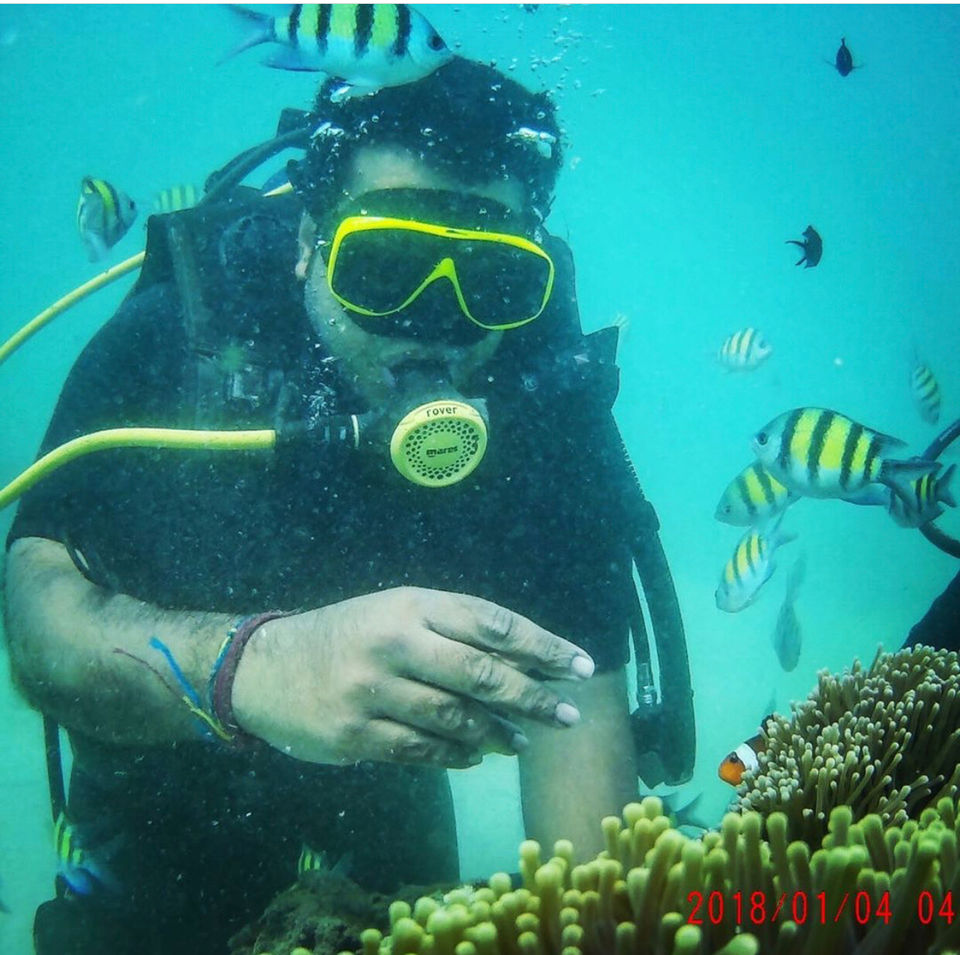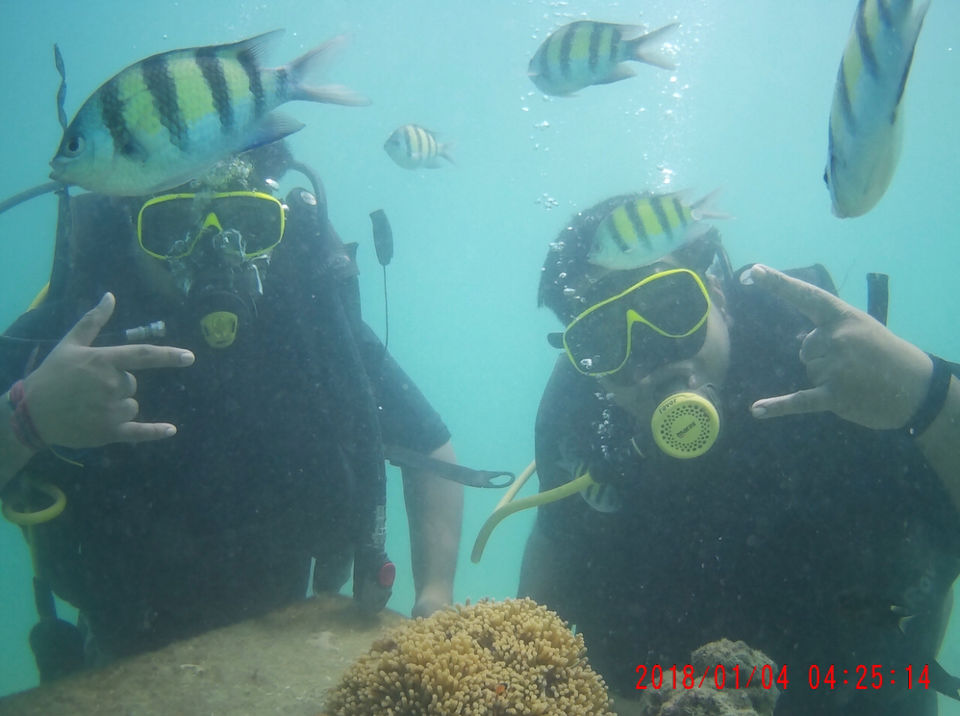 Last day in Phuket and we decided to take a city tour .
We decided to go to
1.Tiger Kingdom
2.Dolphin Show
3.Local Market
4.Buddha Temple
No we didn't went to the Famous so called bar street because remember guys we are with family not solo.
Tiger Kingdom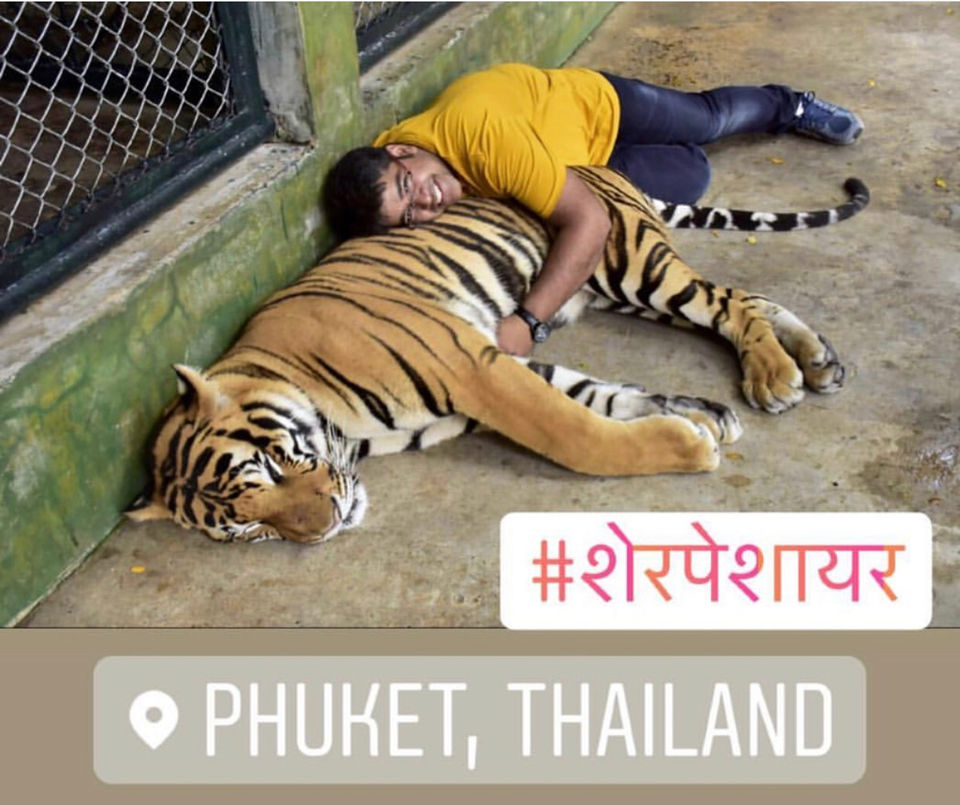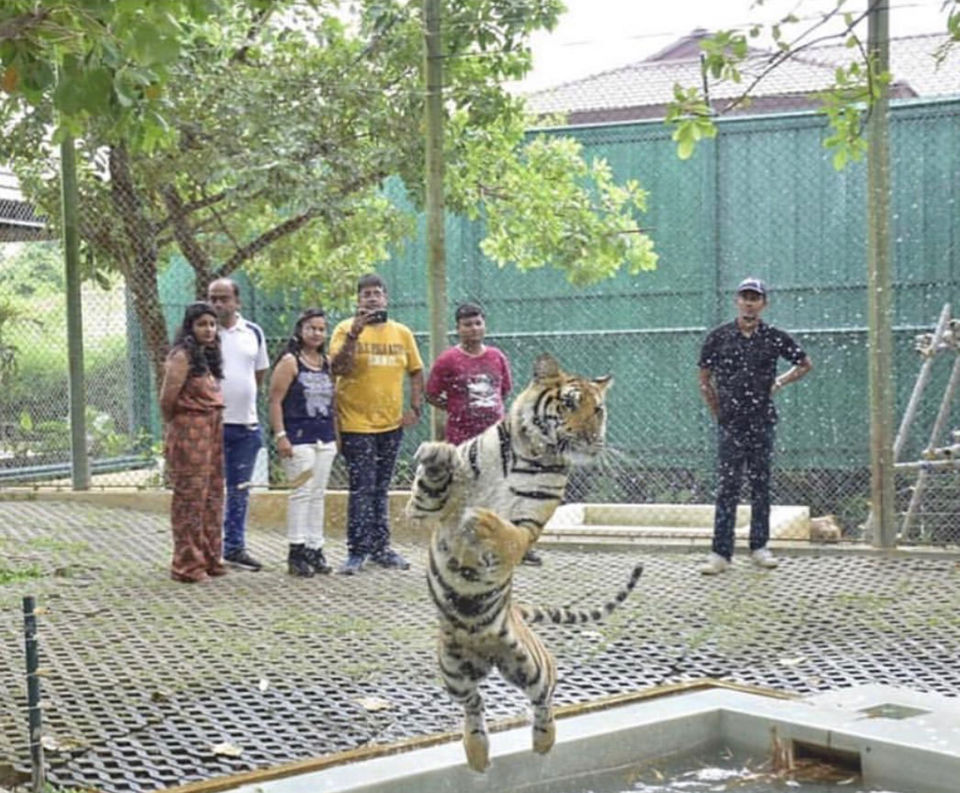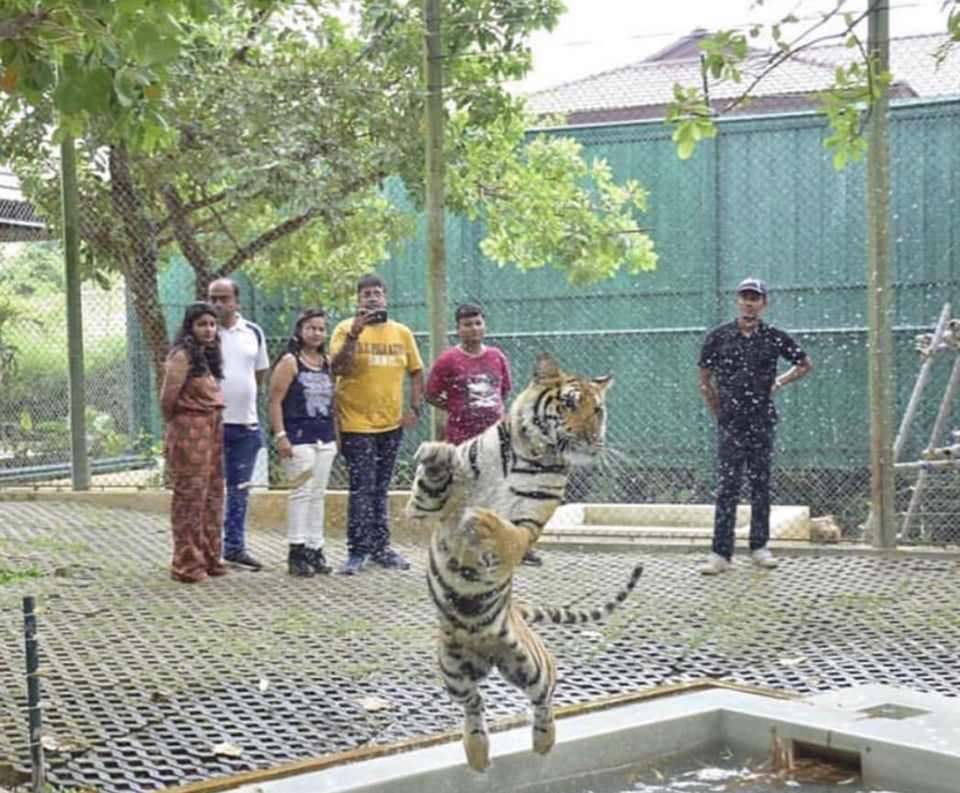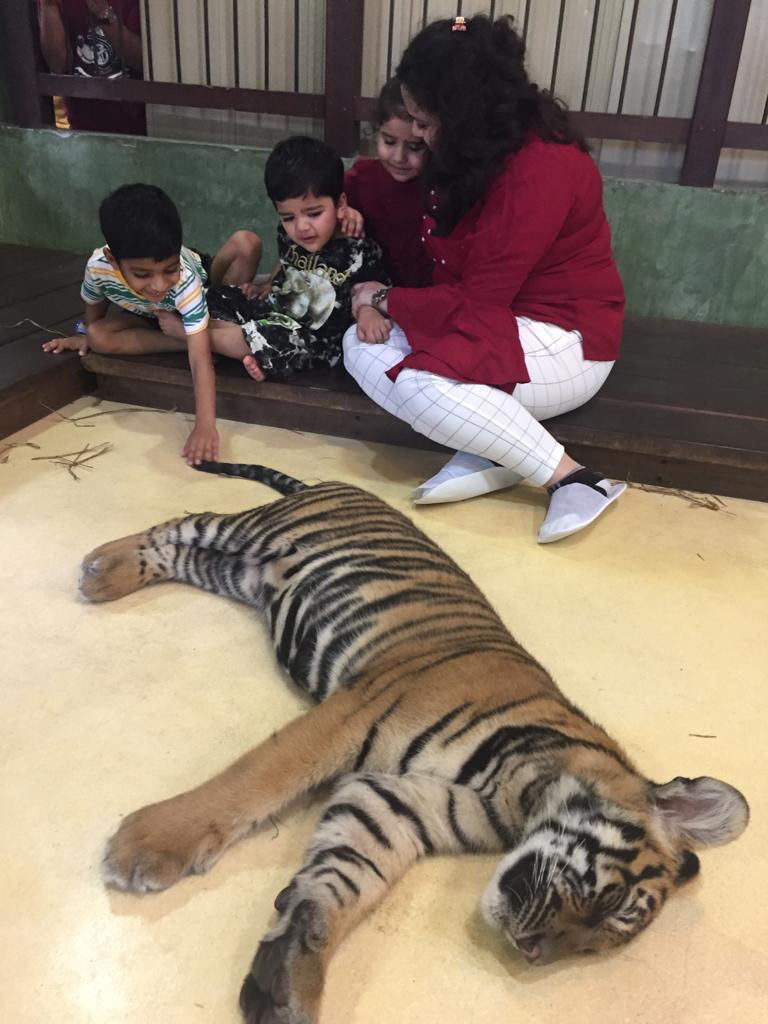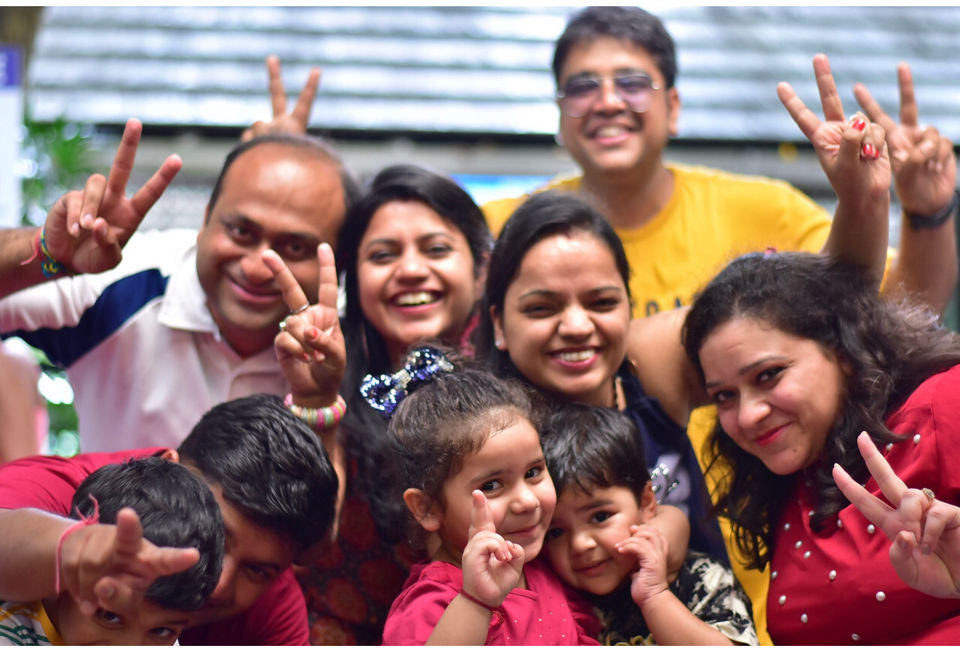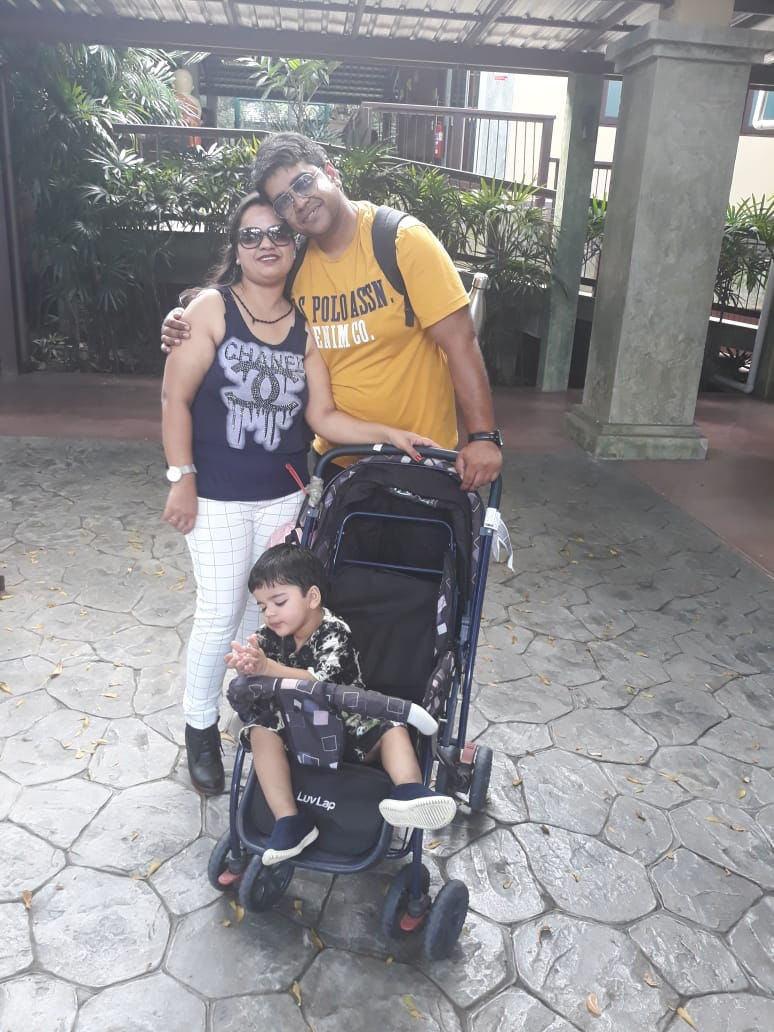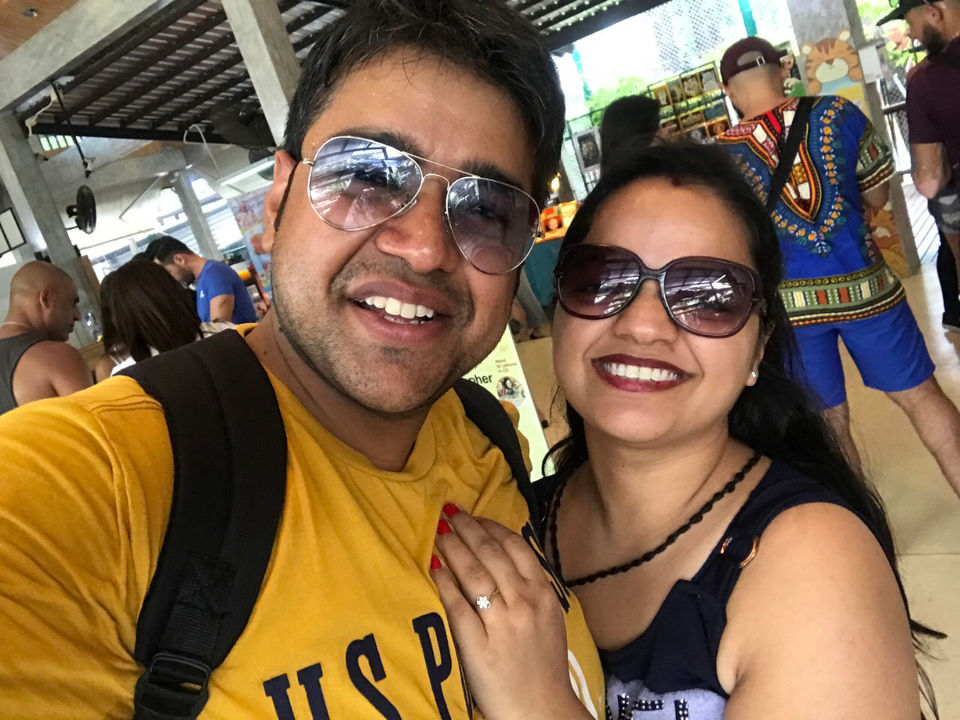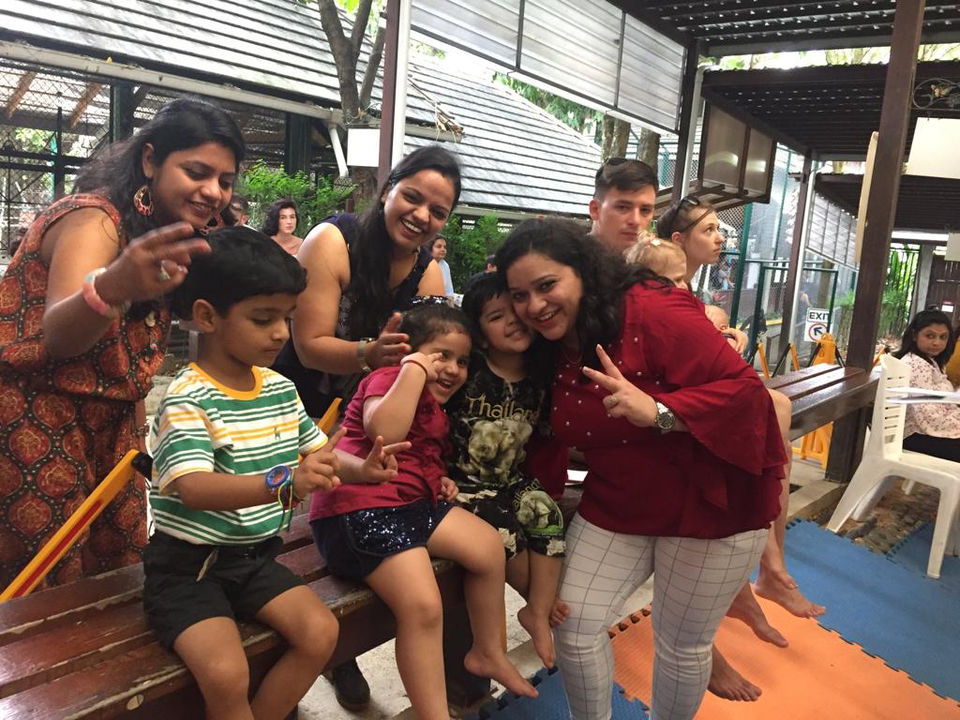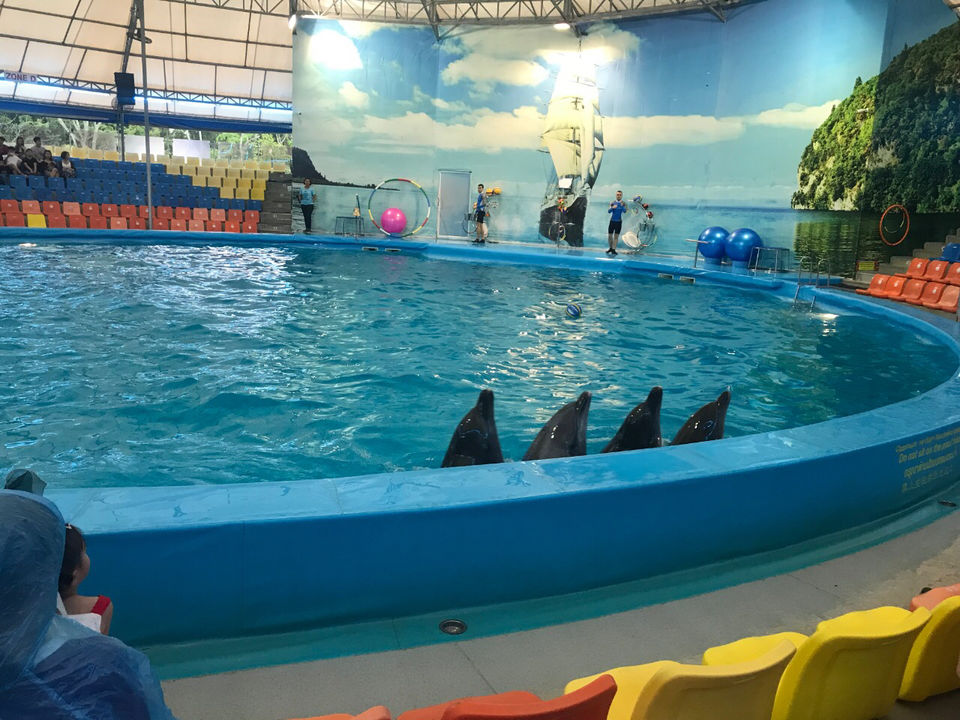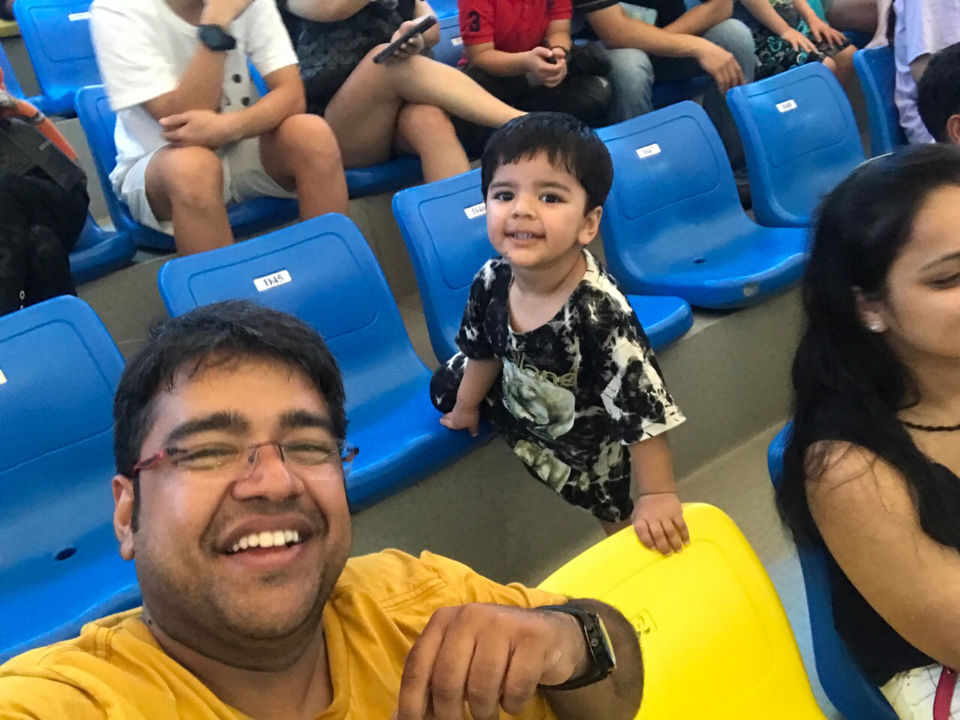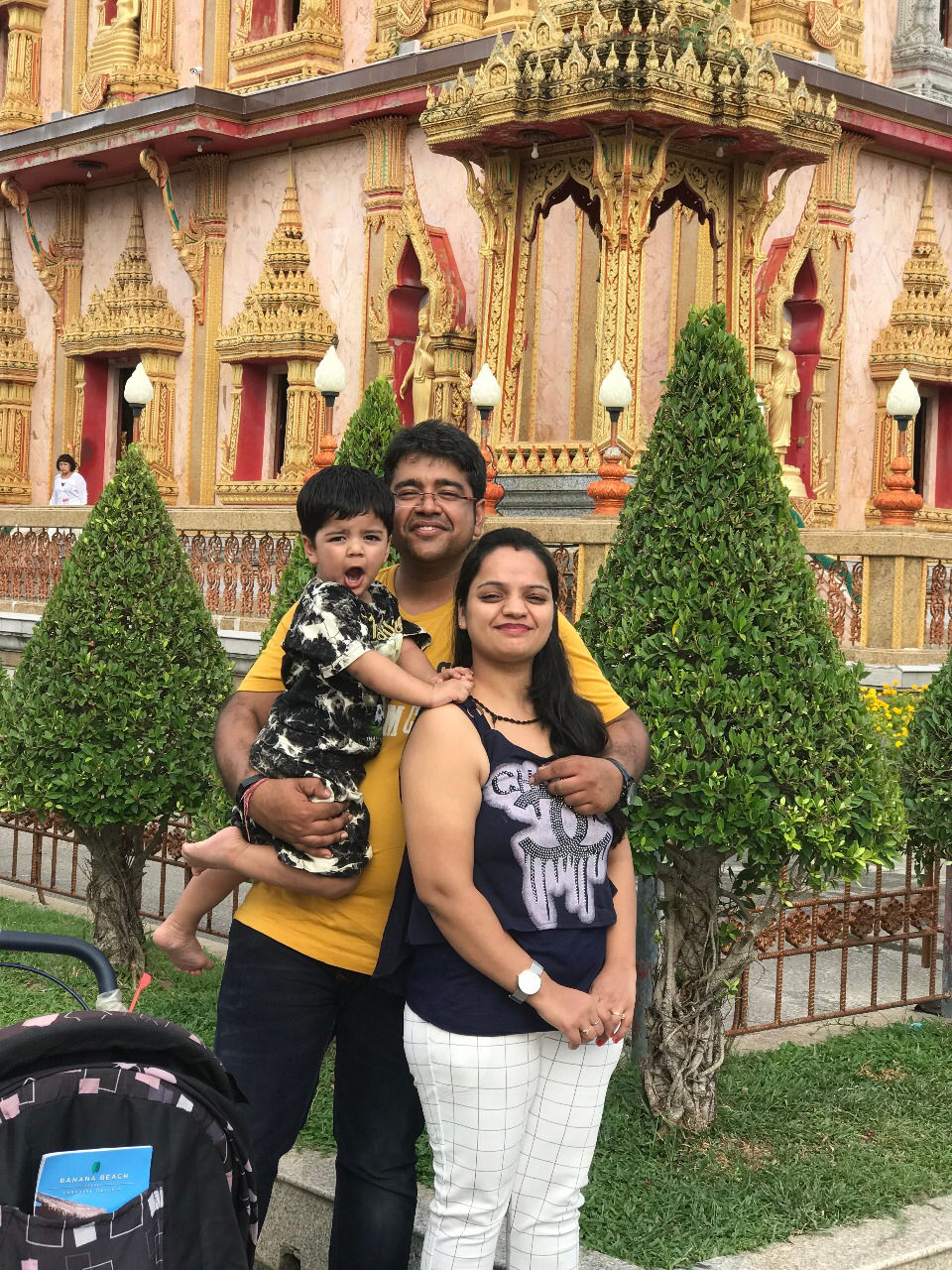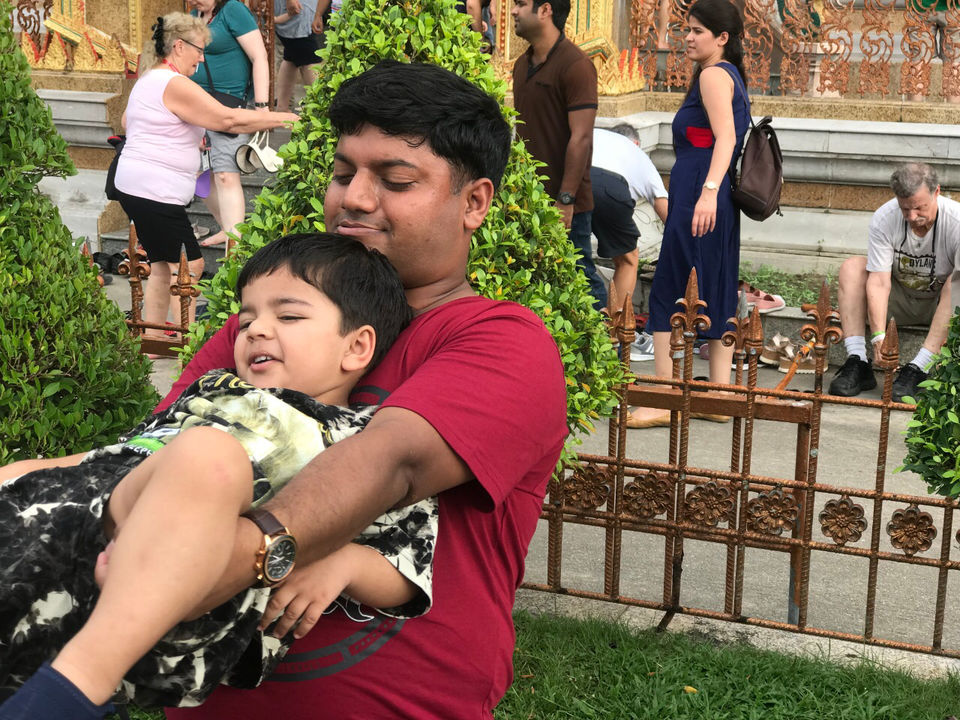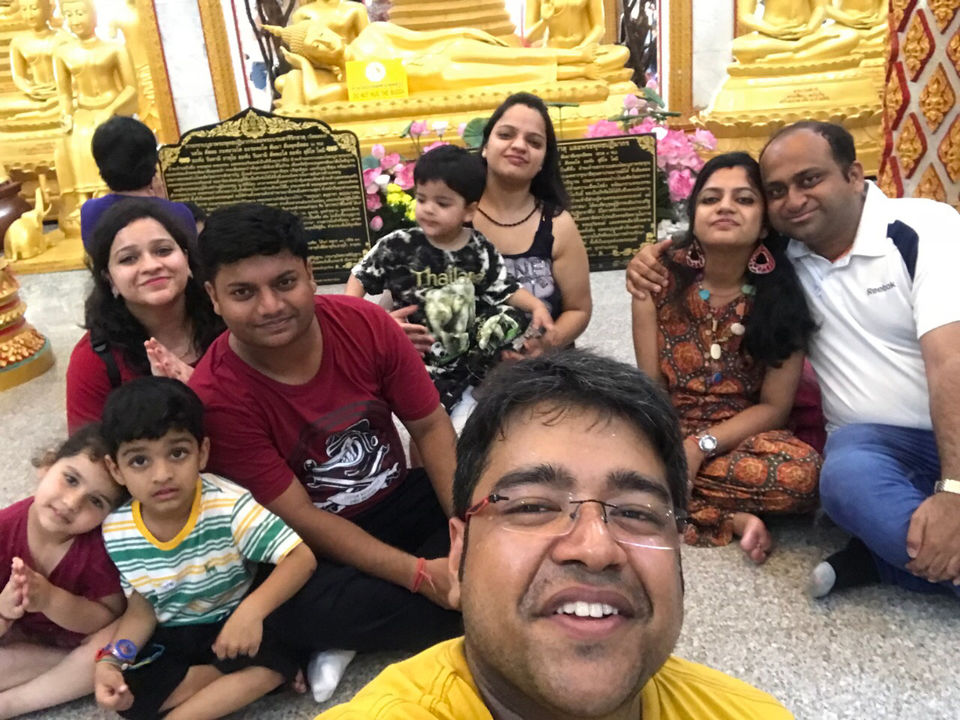 This day was 7th December a special day because of our Anniversary and this day we going to Krabi from Phuket by Road . My both brother in laws surprised me with mid-night cake cutting ceremony . This reminds us Family is necessary to enjoy moments. Solo might be good but Family is always Better. We people wore matching T-shirt that day to celebrate our Anniversary.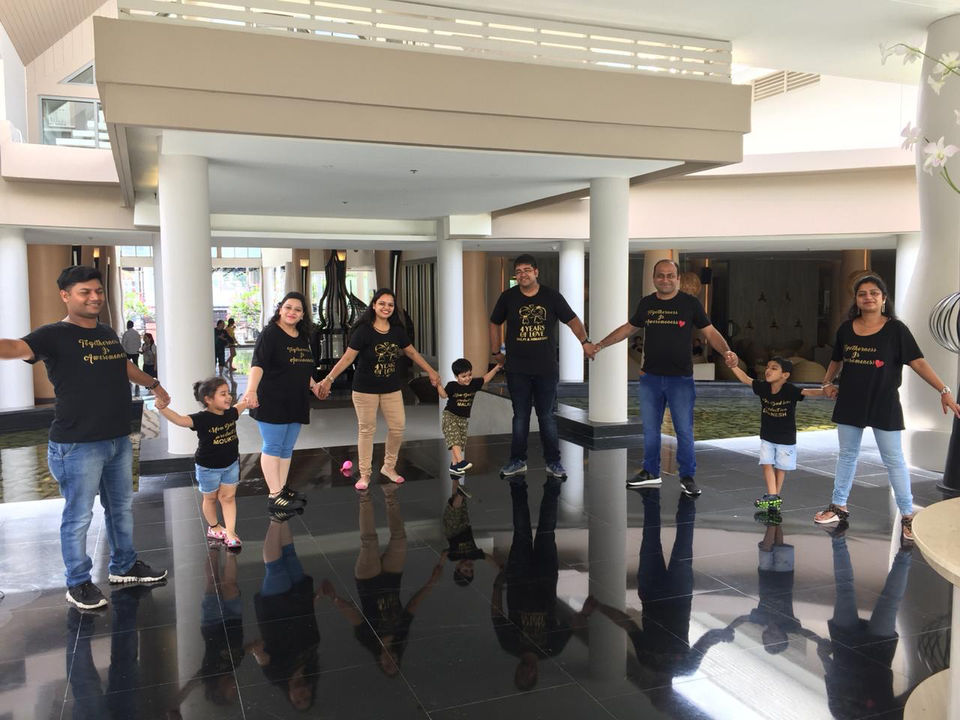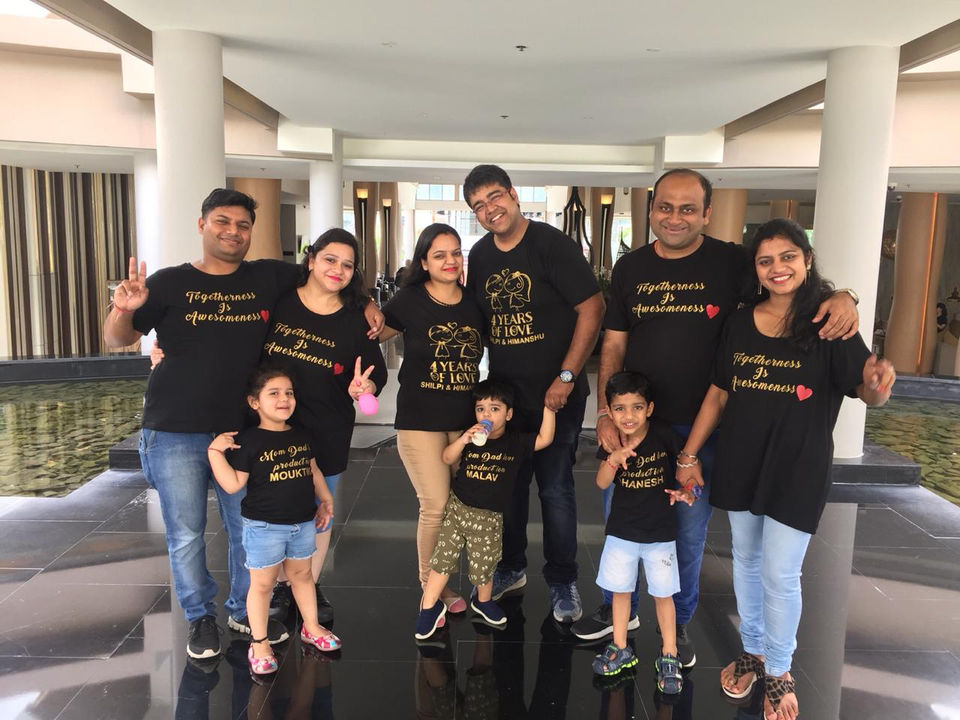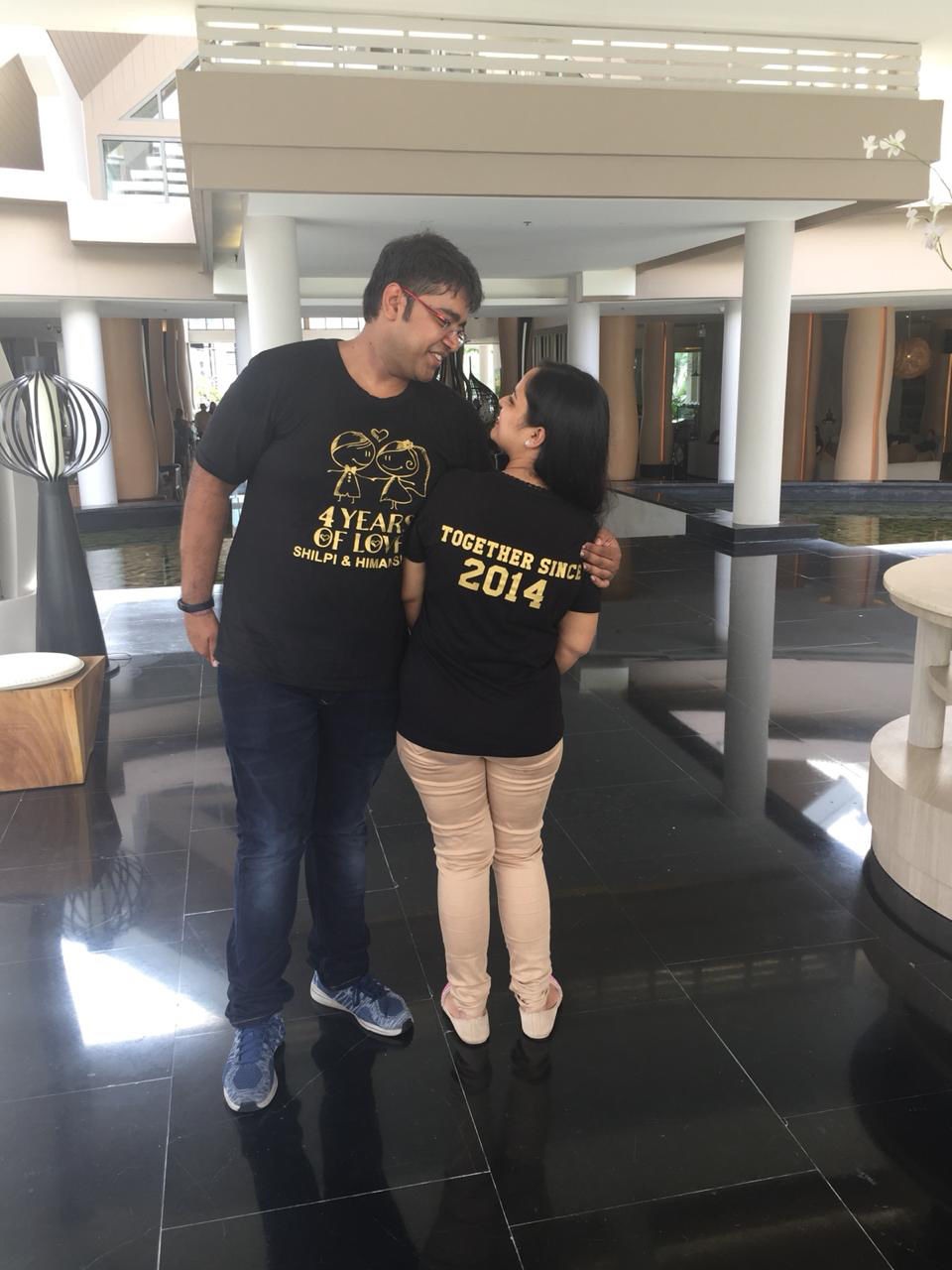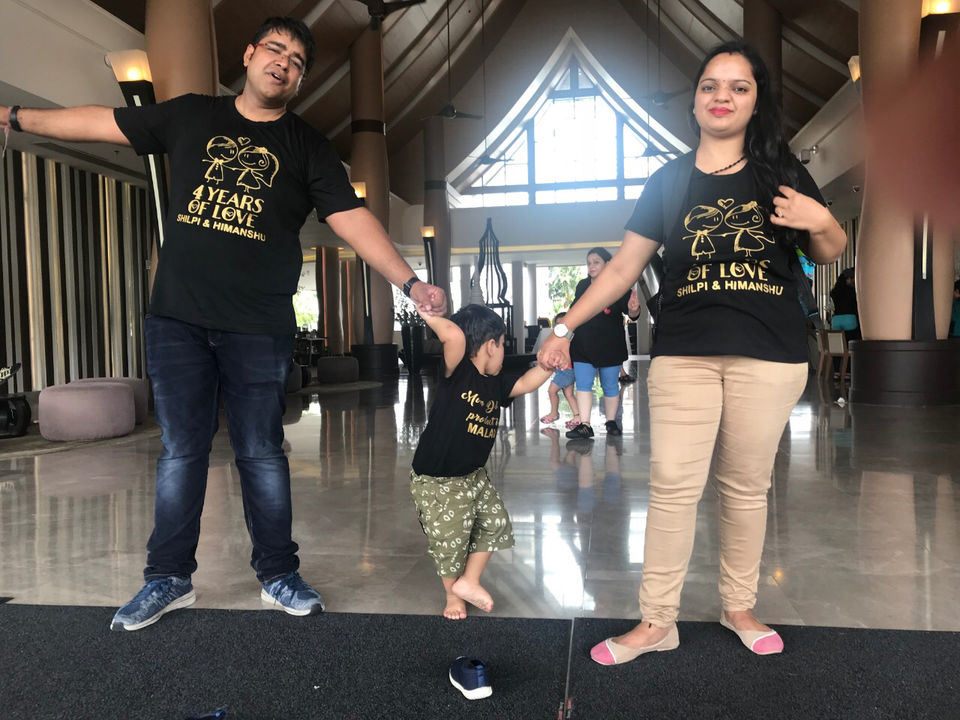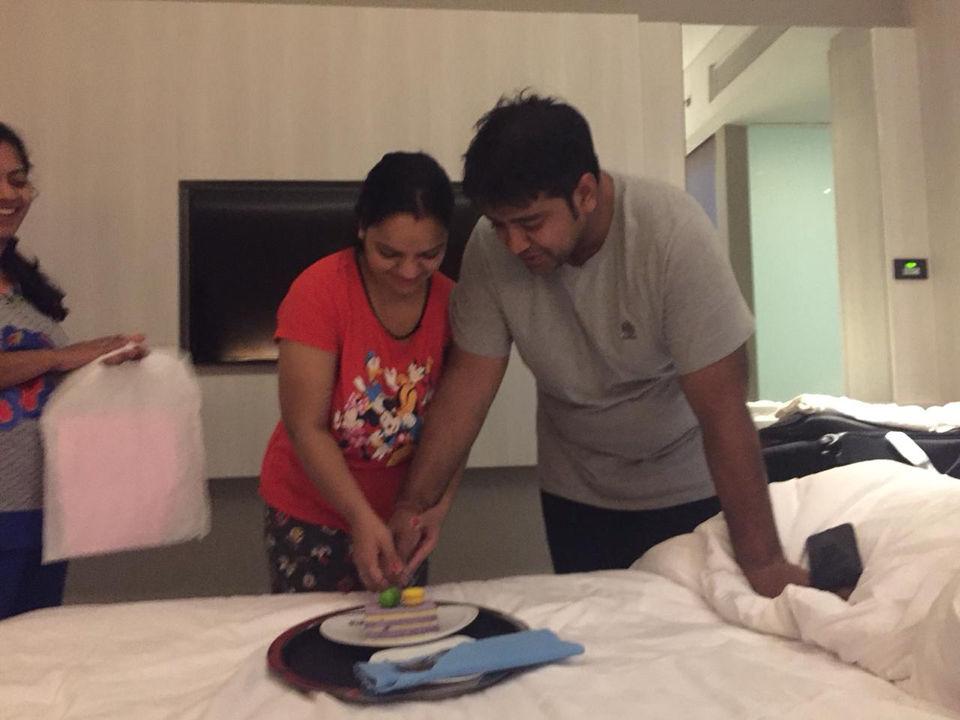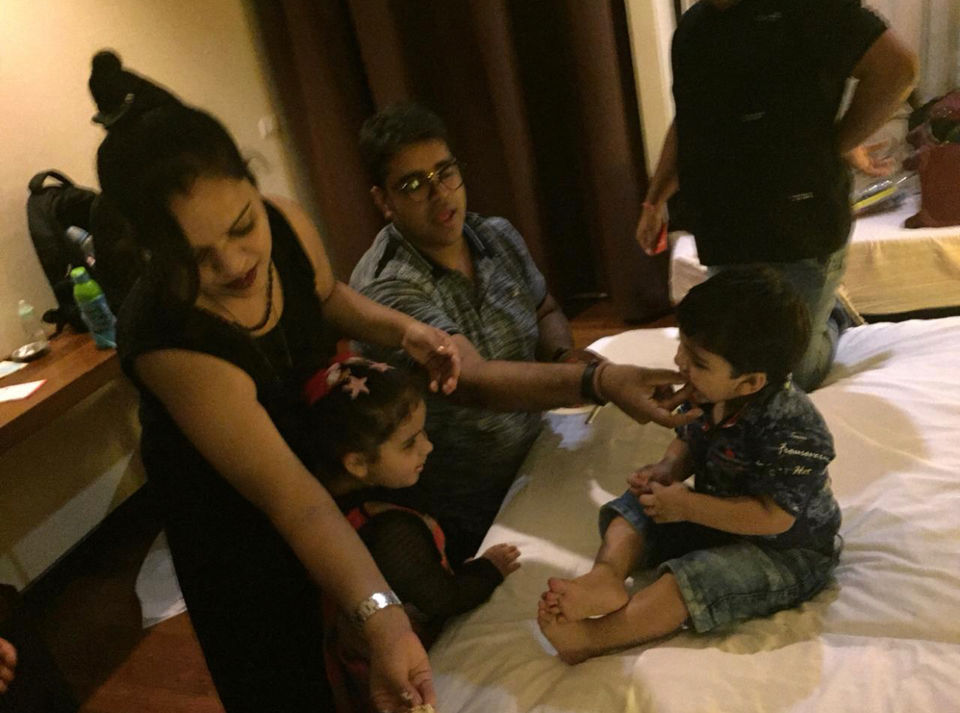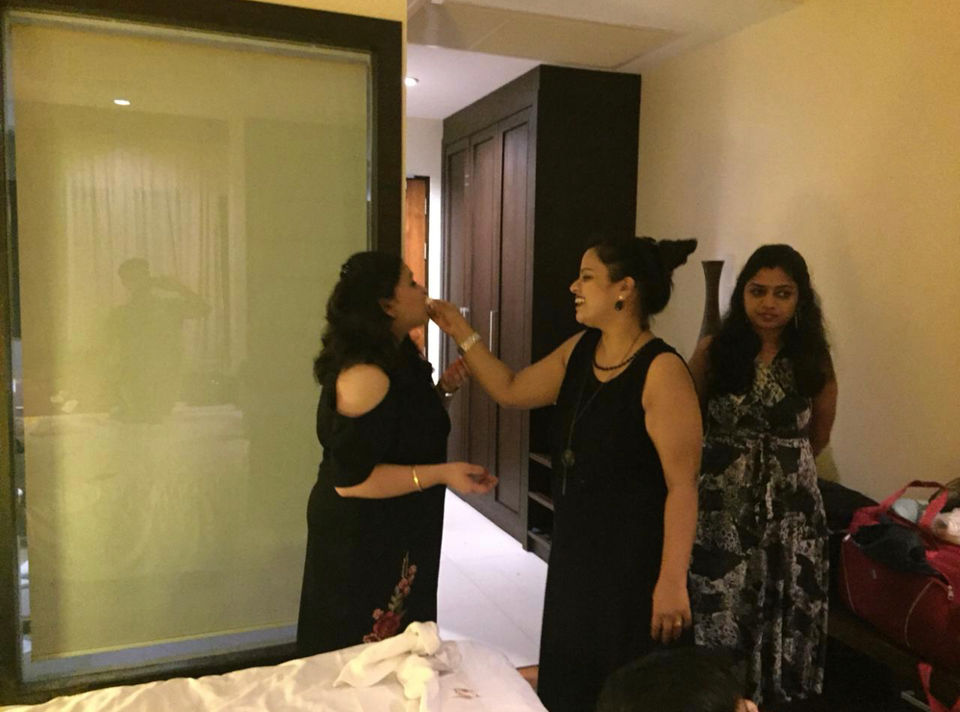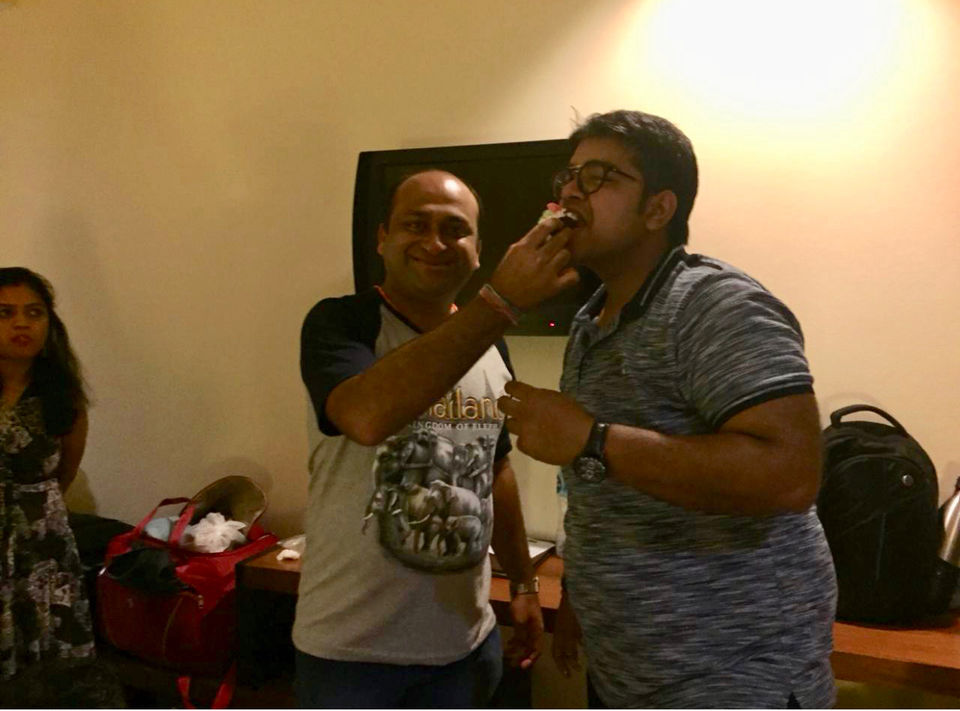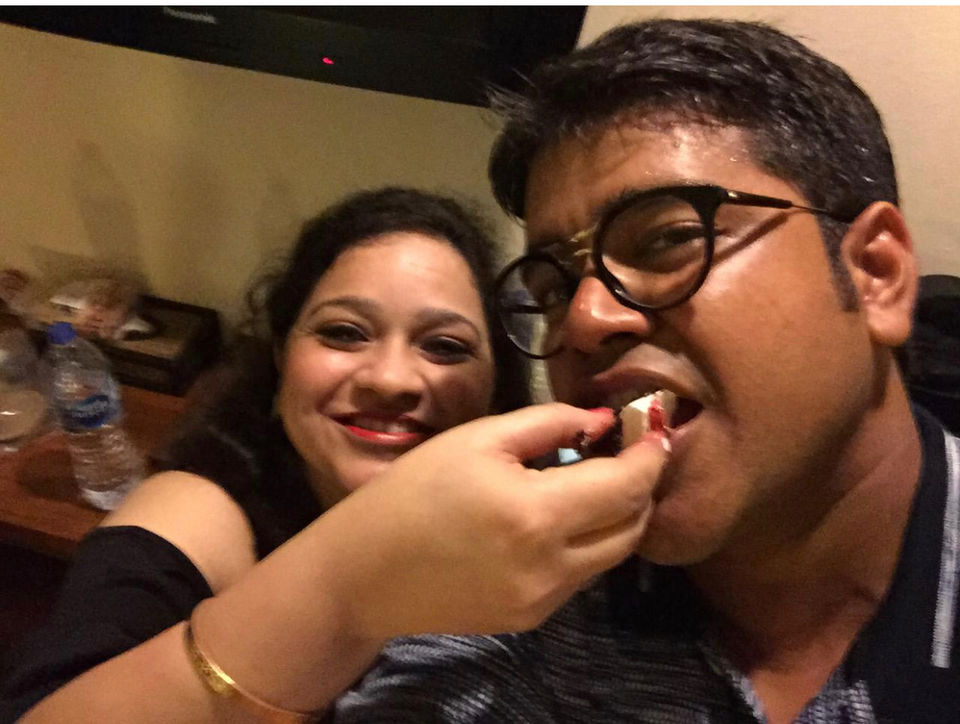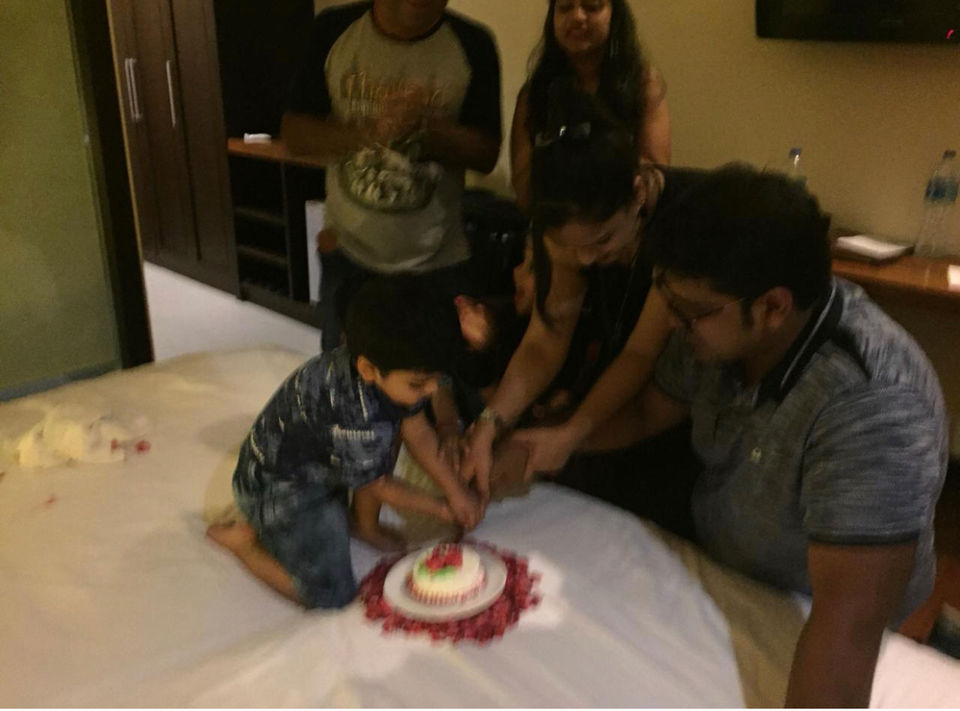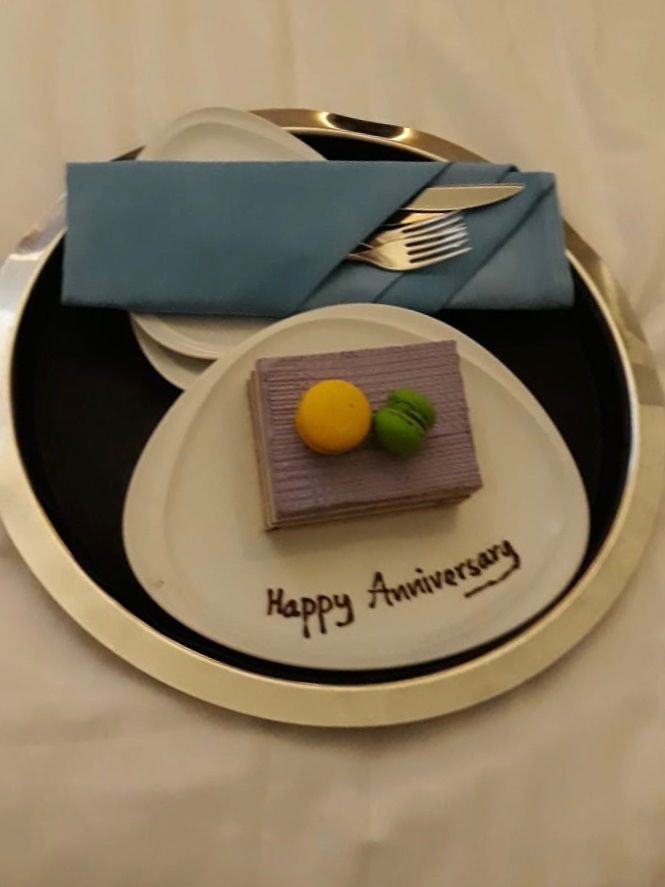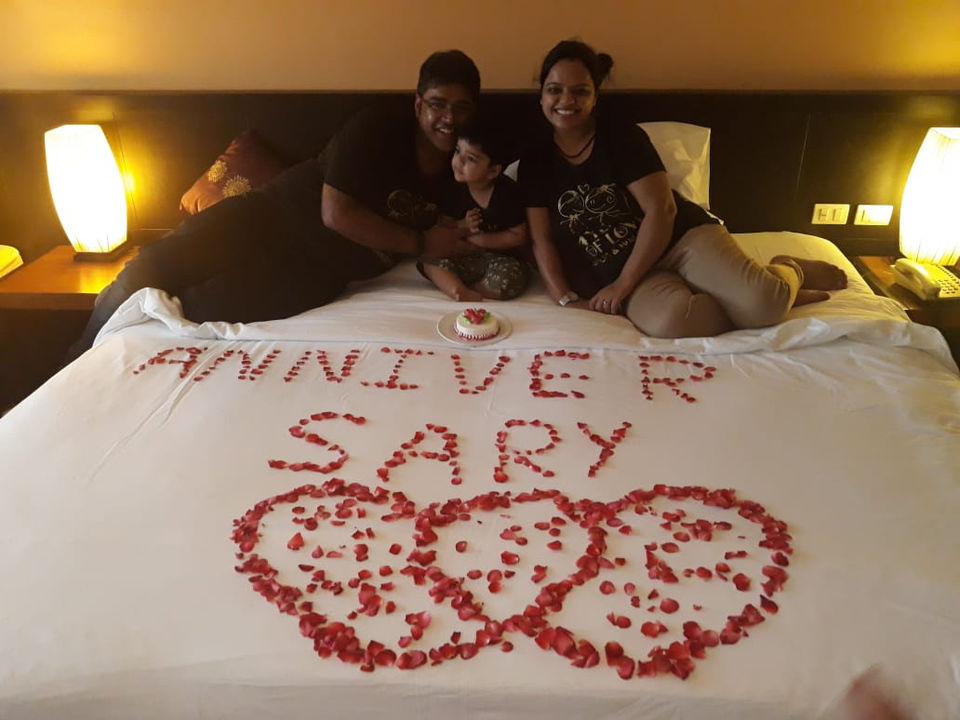 Krabi is all about Relaxing , nothing to do just Relax or Chillax.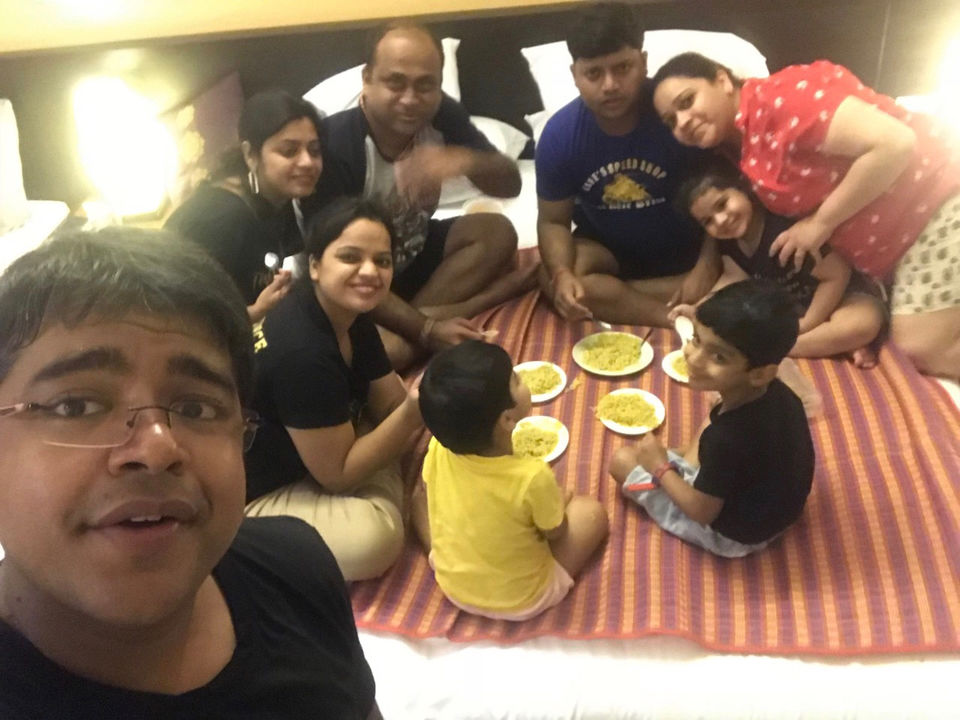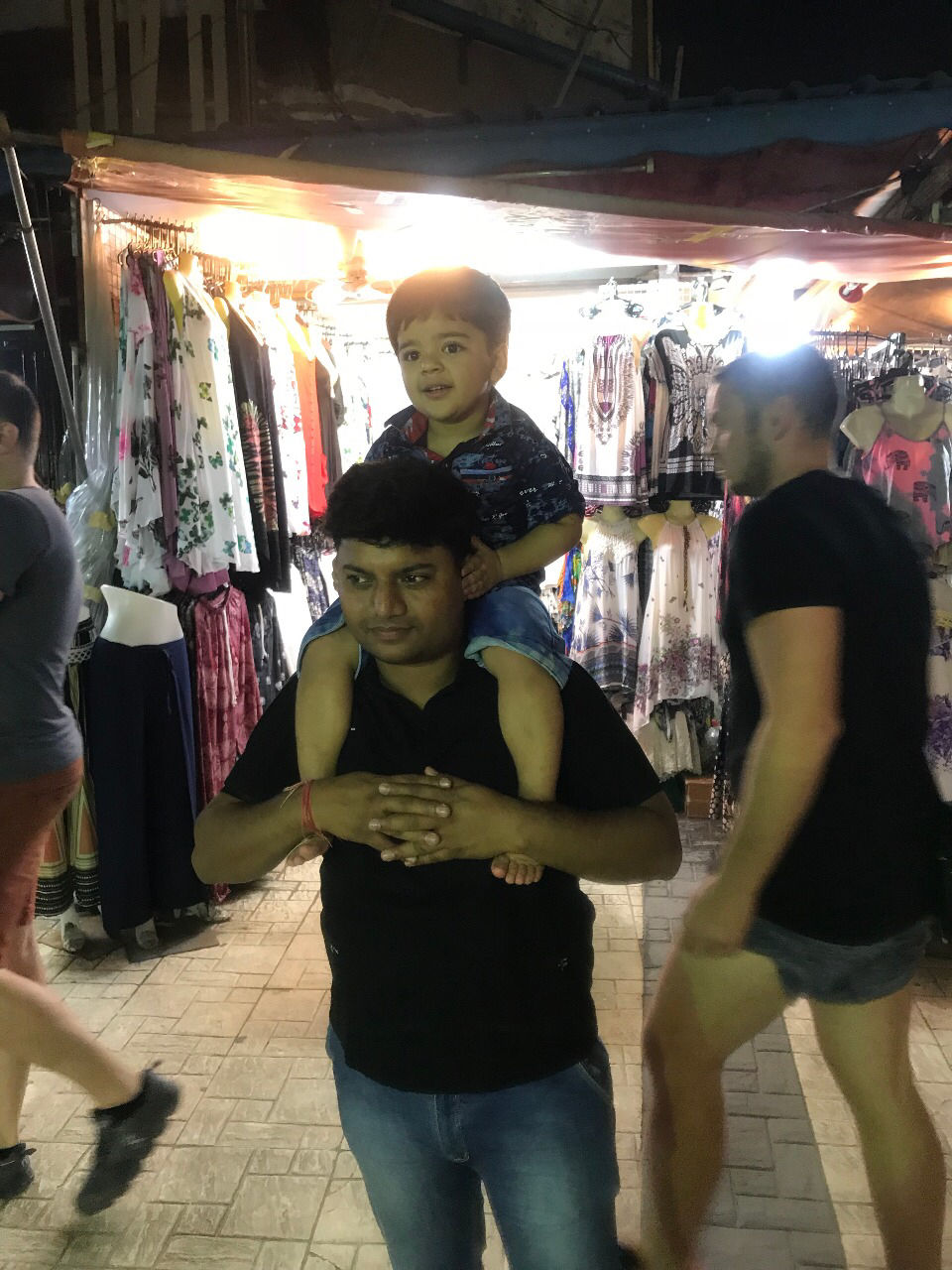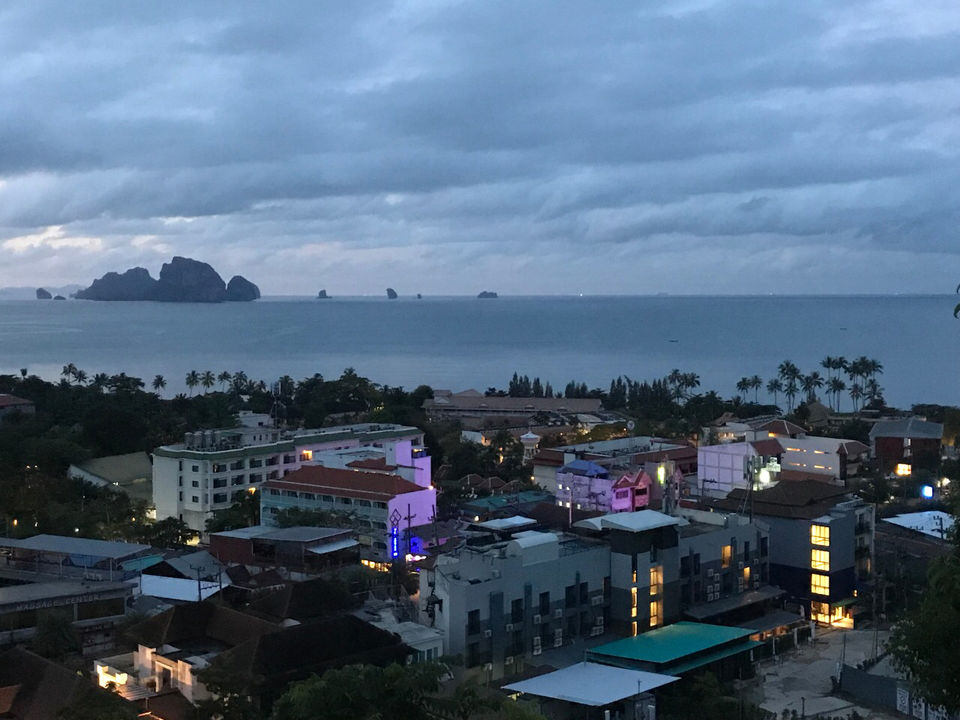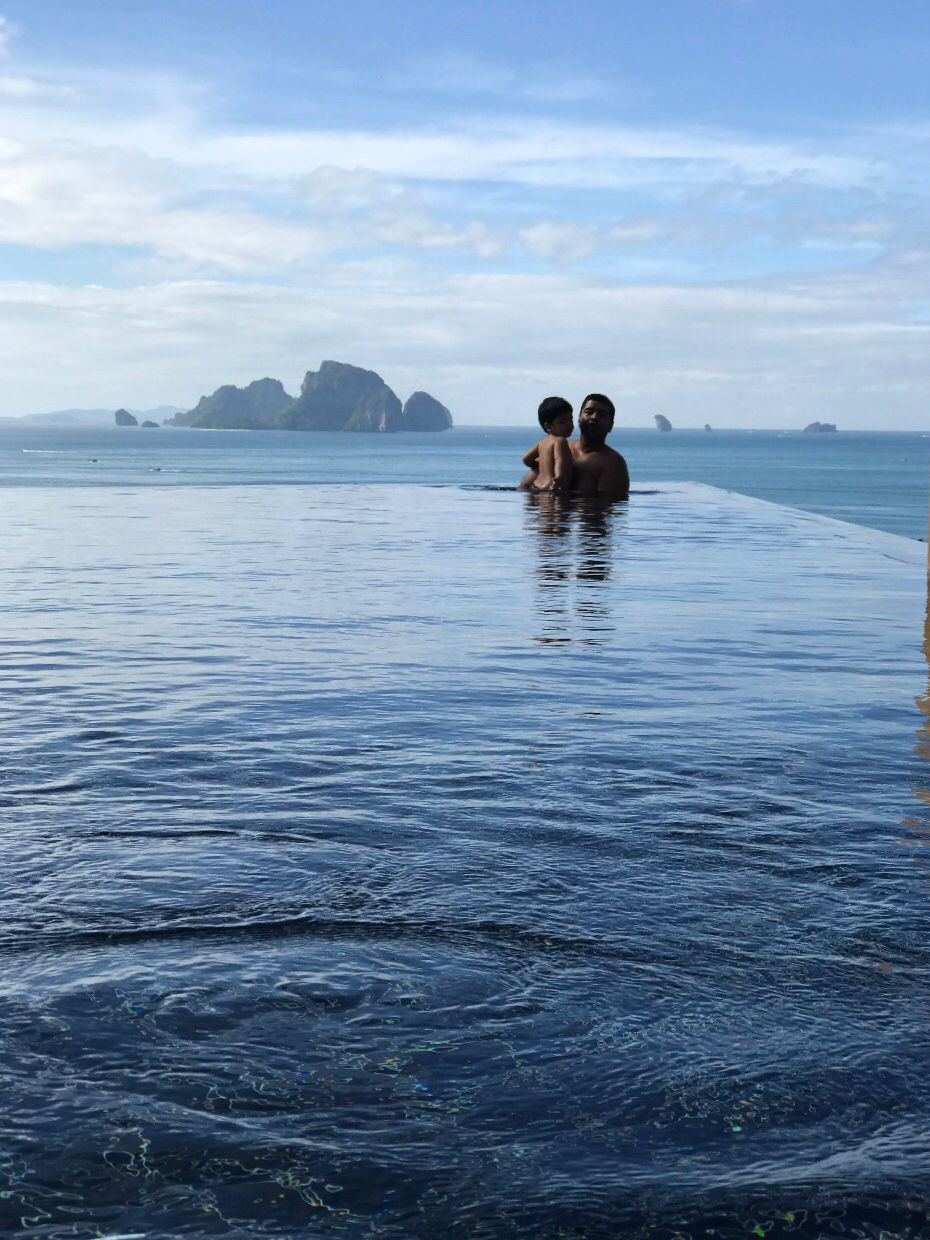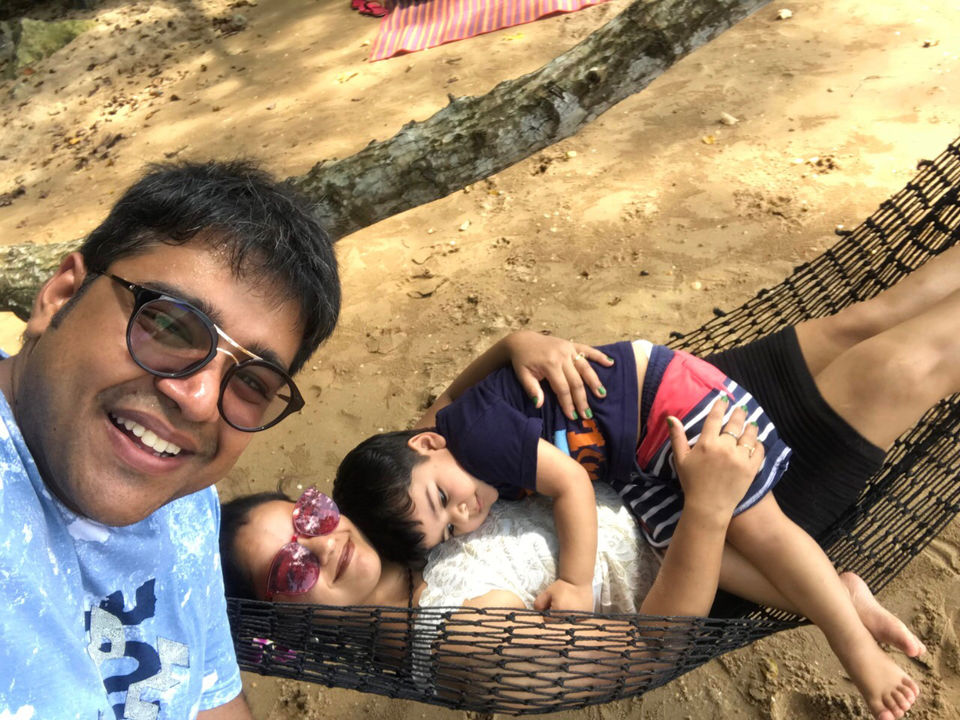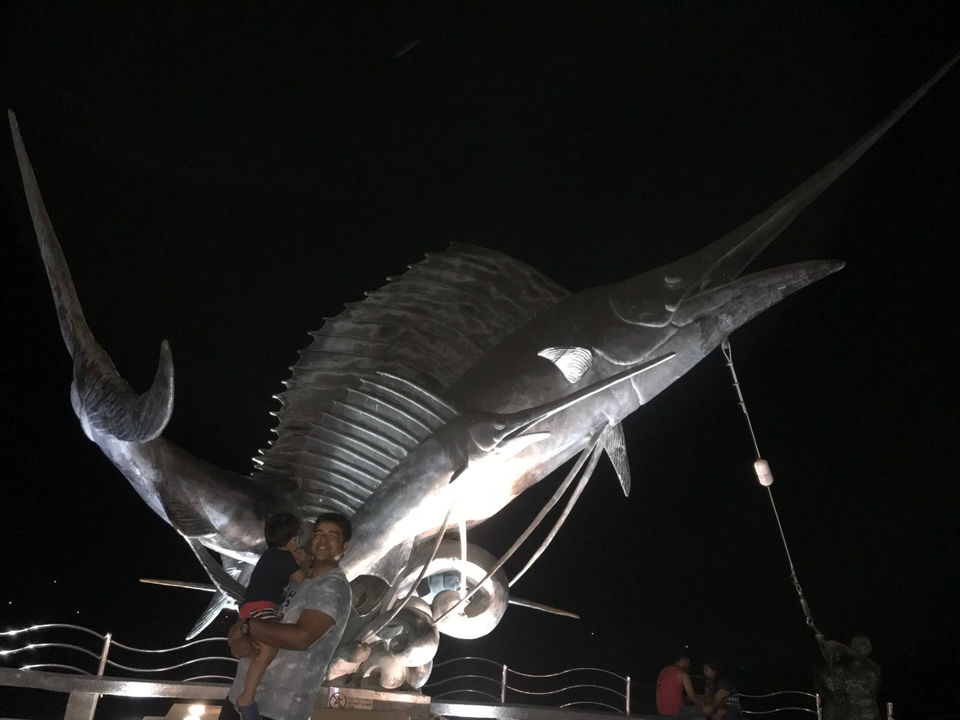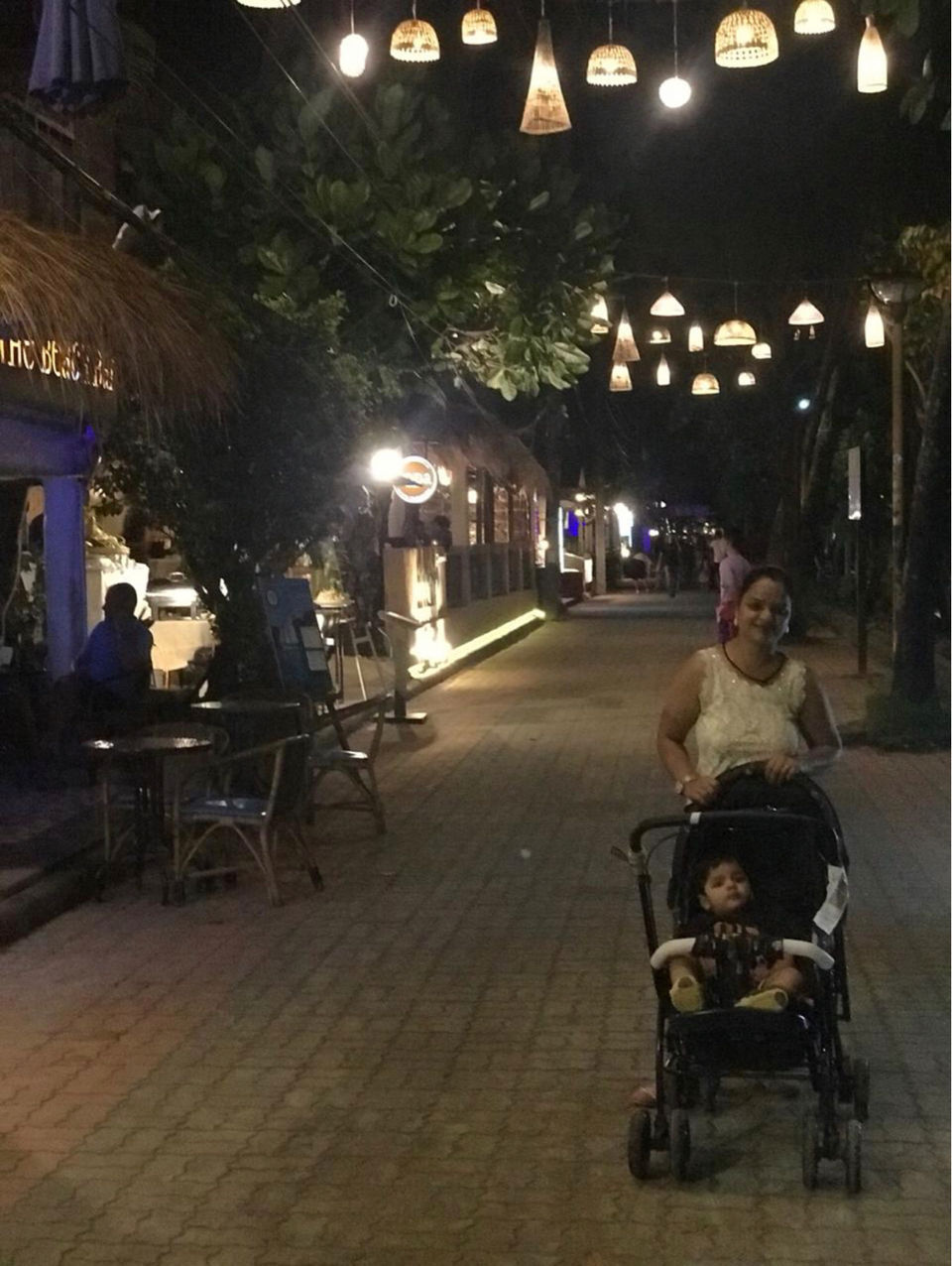 Today we wake up early to catch flight for Bangkok our last stop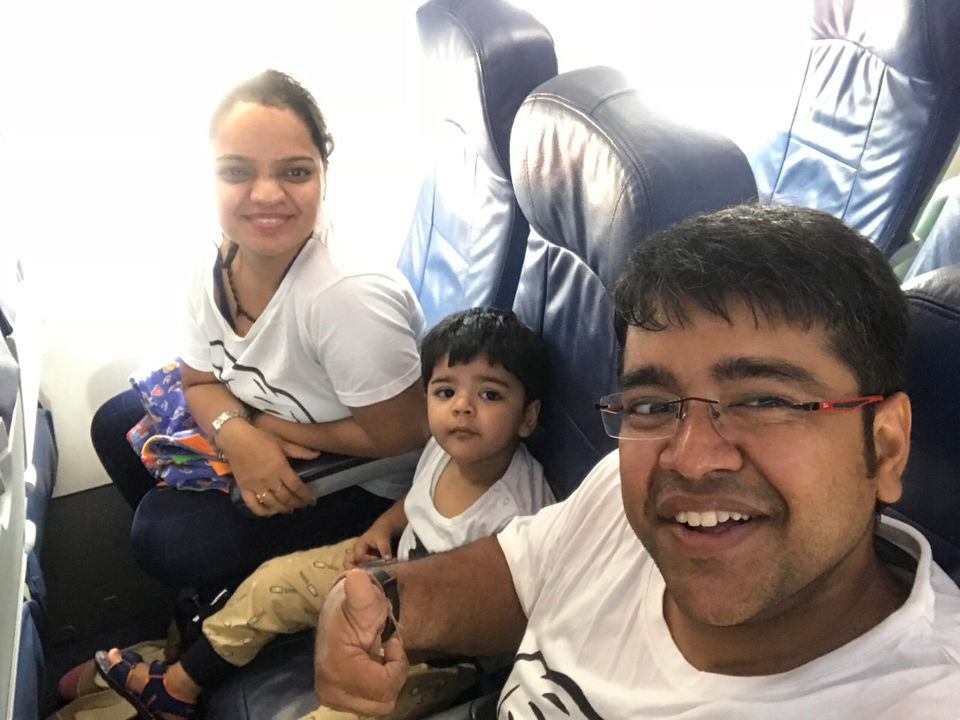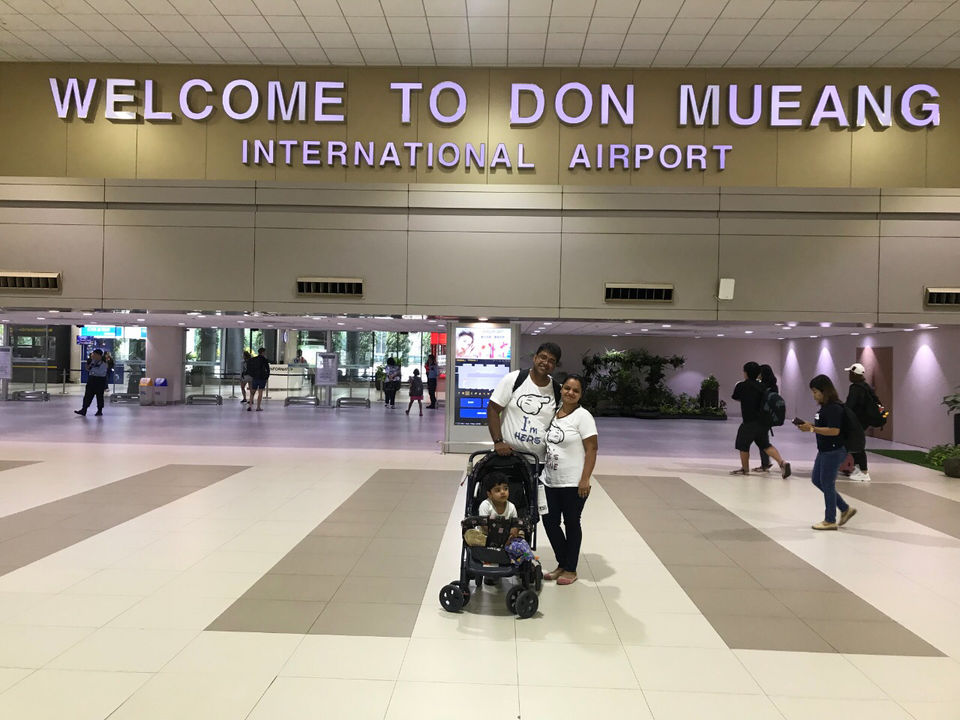 1 hrs and 15 min journey but we were tired because of waking up early, So we didn't plan anything for for that day. Later on we went to Sea life Bangkok in Siam mall in the afternoon time. A nice place to enjoy with kids.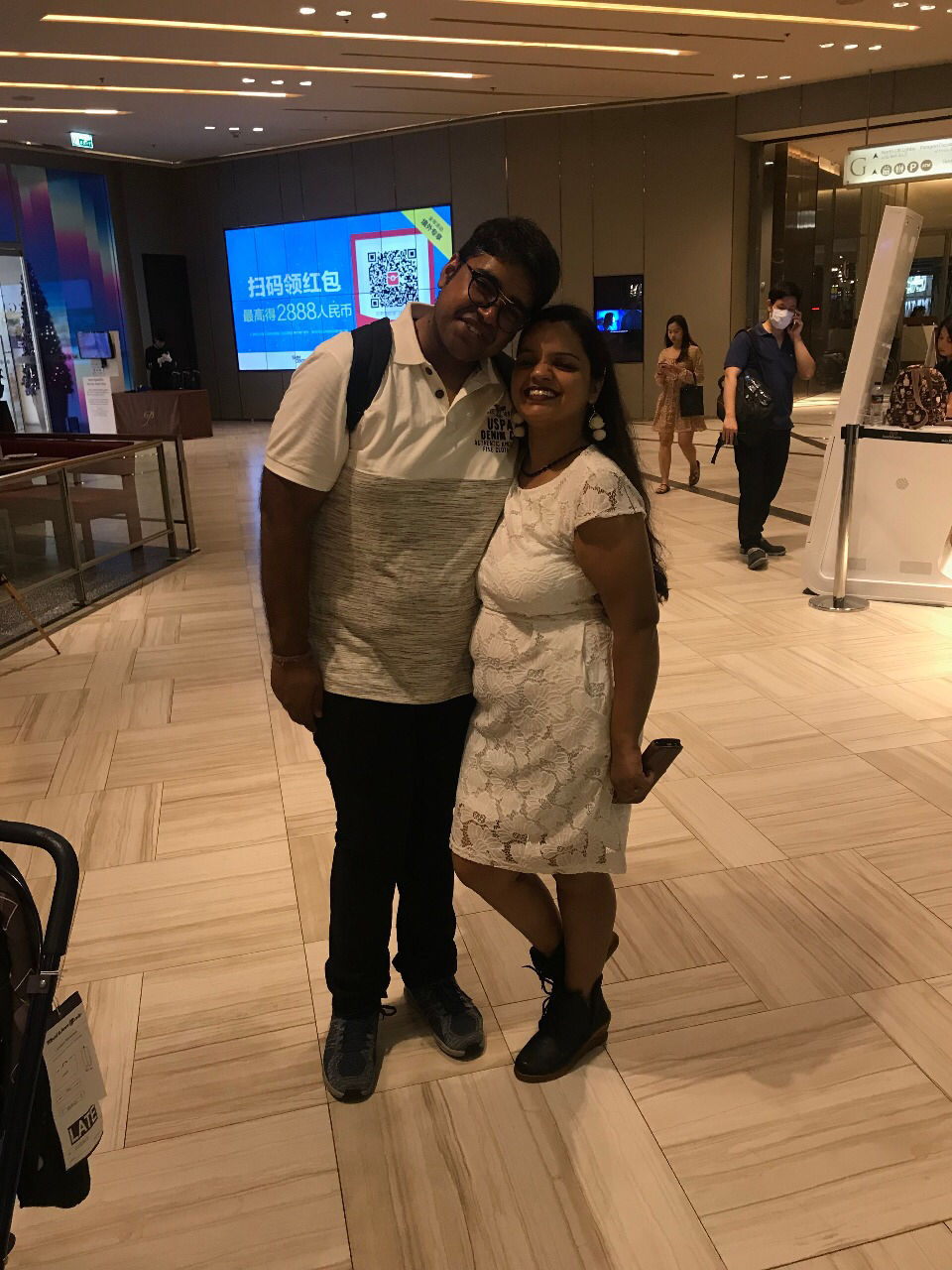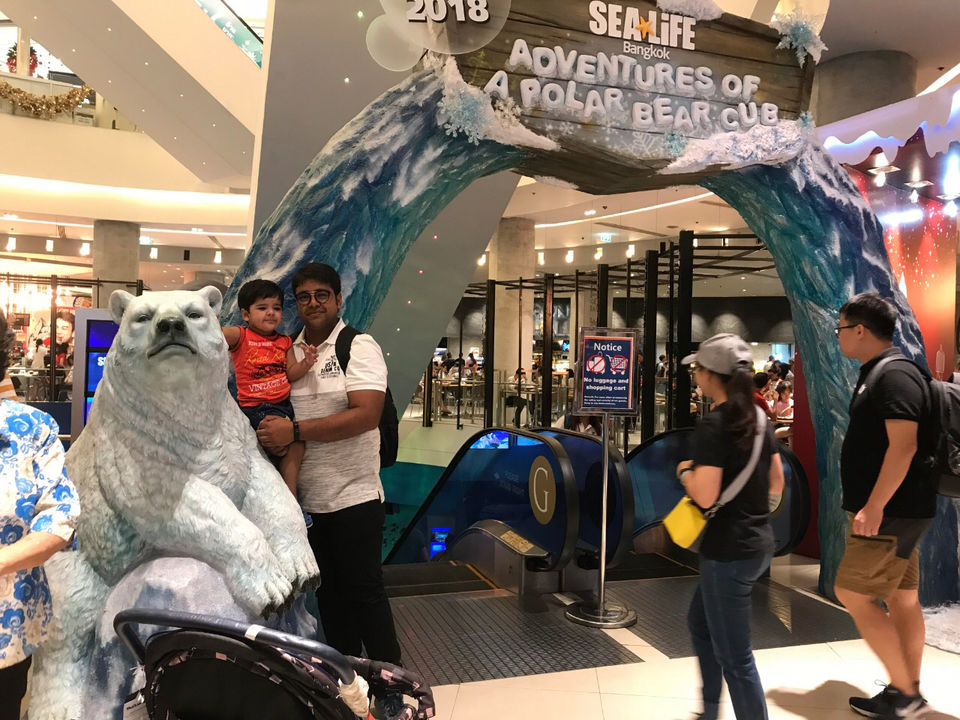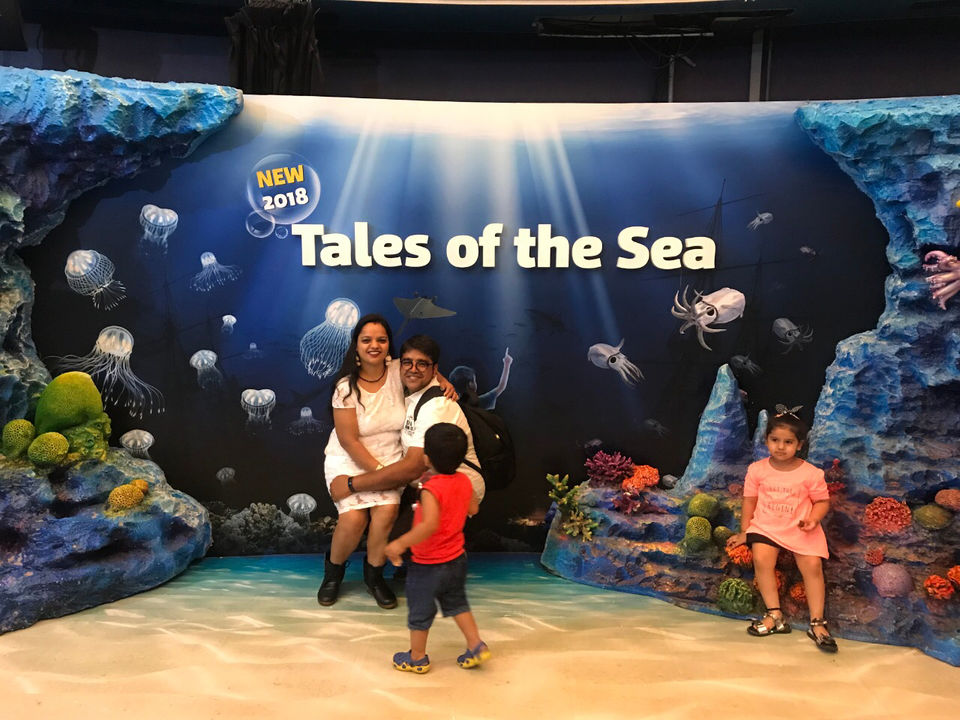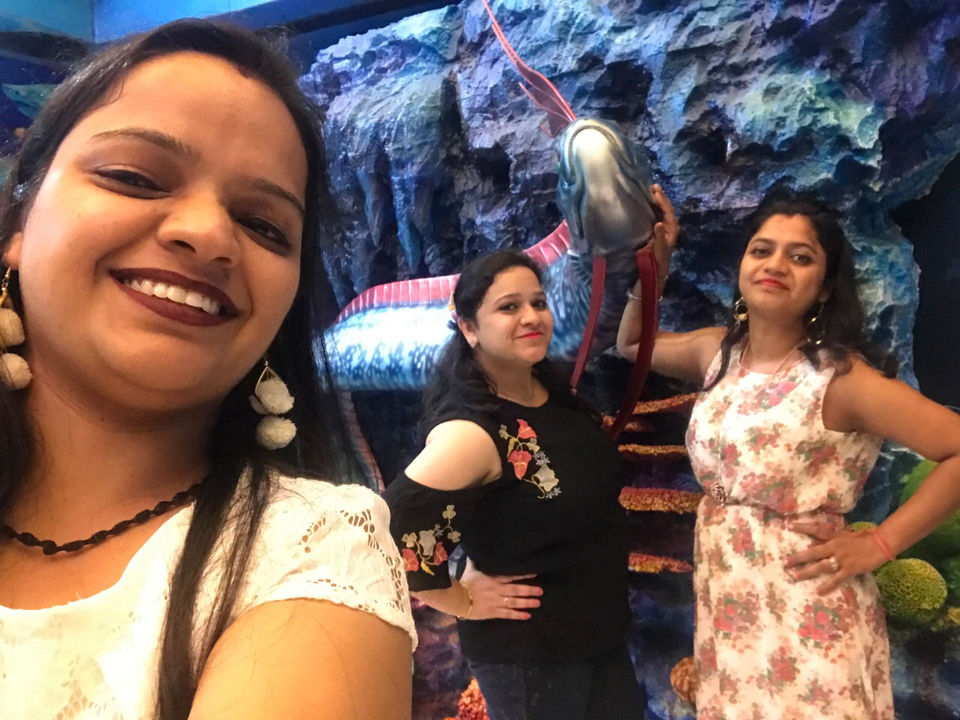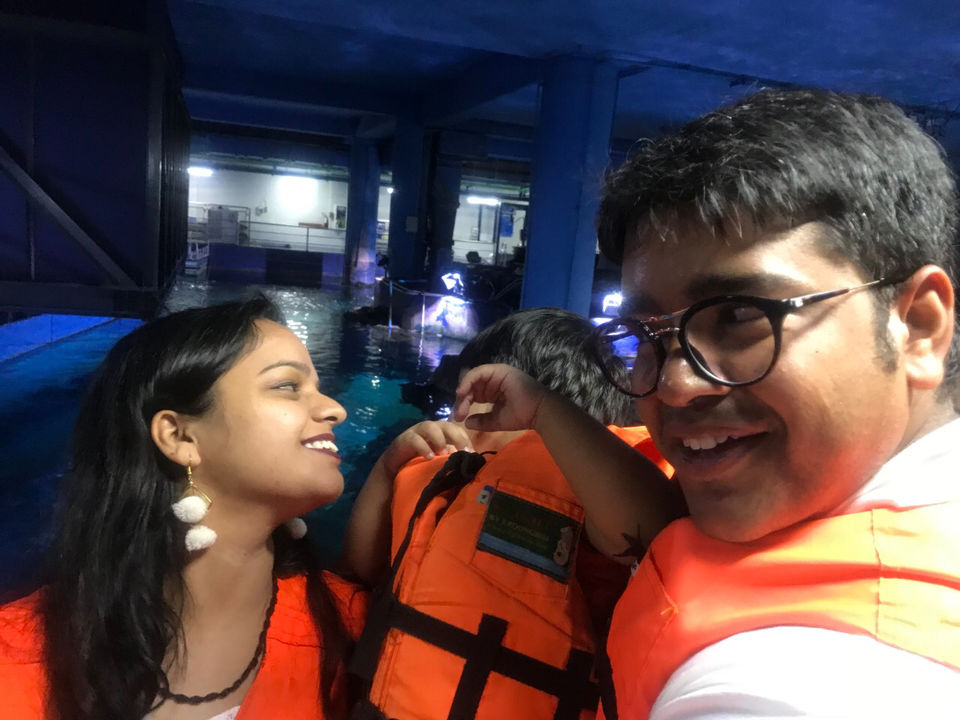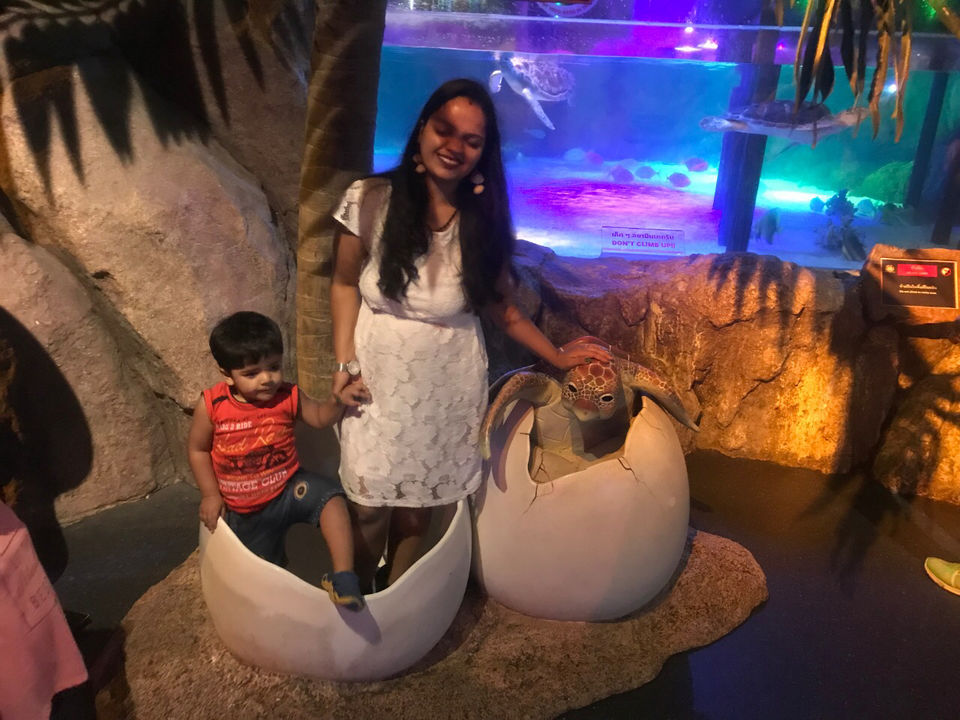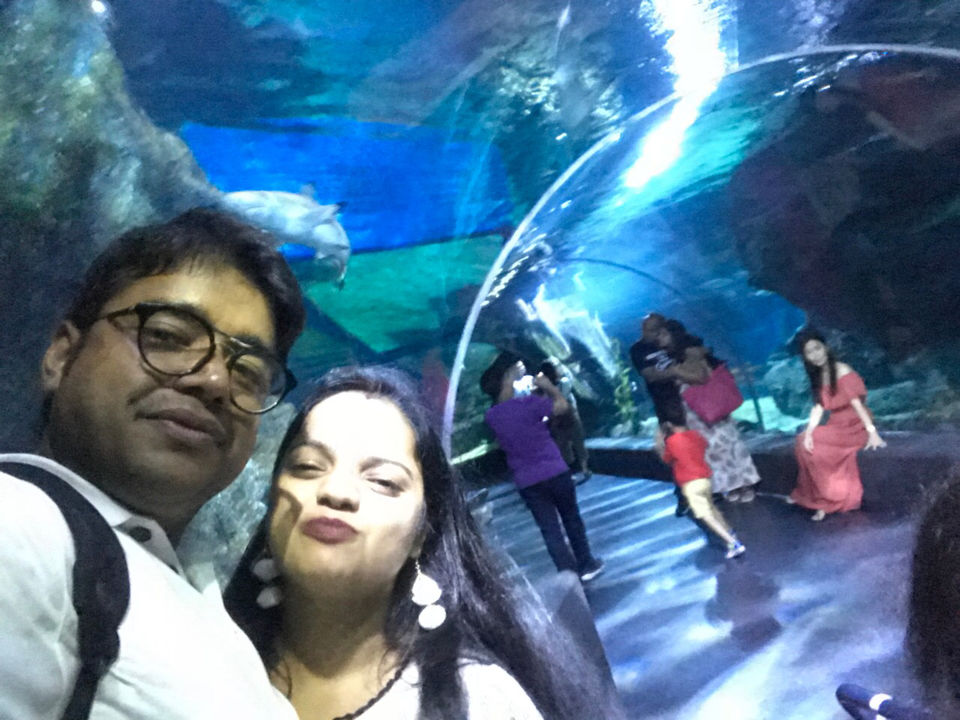 This day we planned for Safari world . A great family outing place , you need whole day to enjoy and explore whole park . It consist of A Safari in which you sit in a van or car and drive trough whole park where animals roam freely.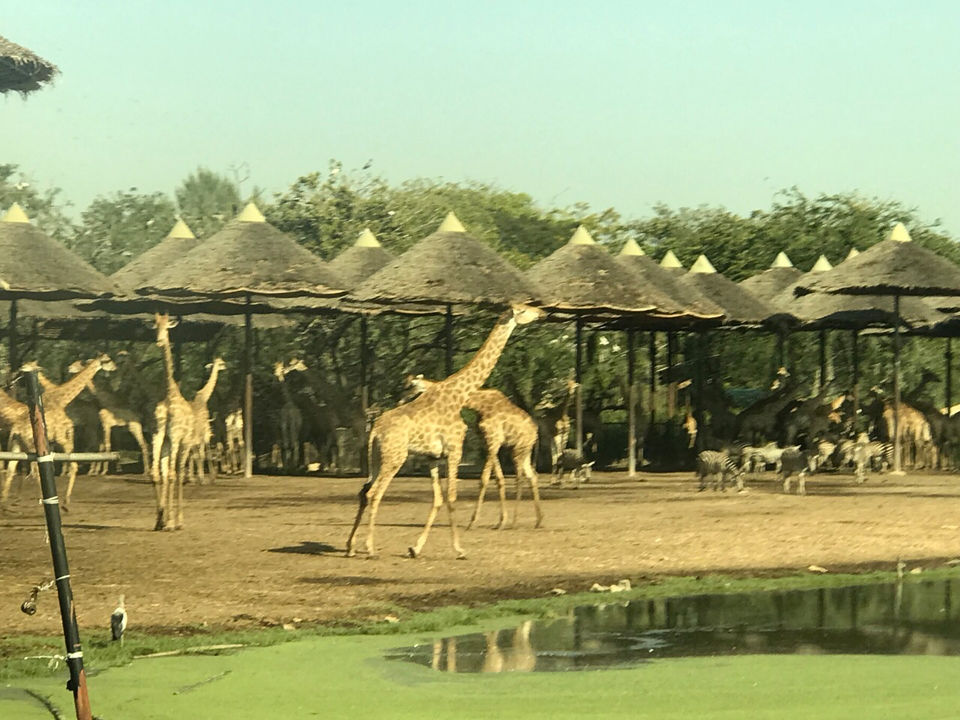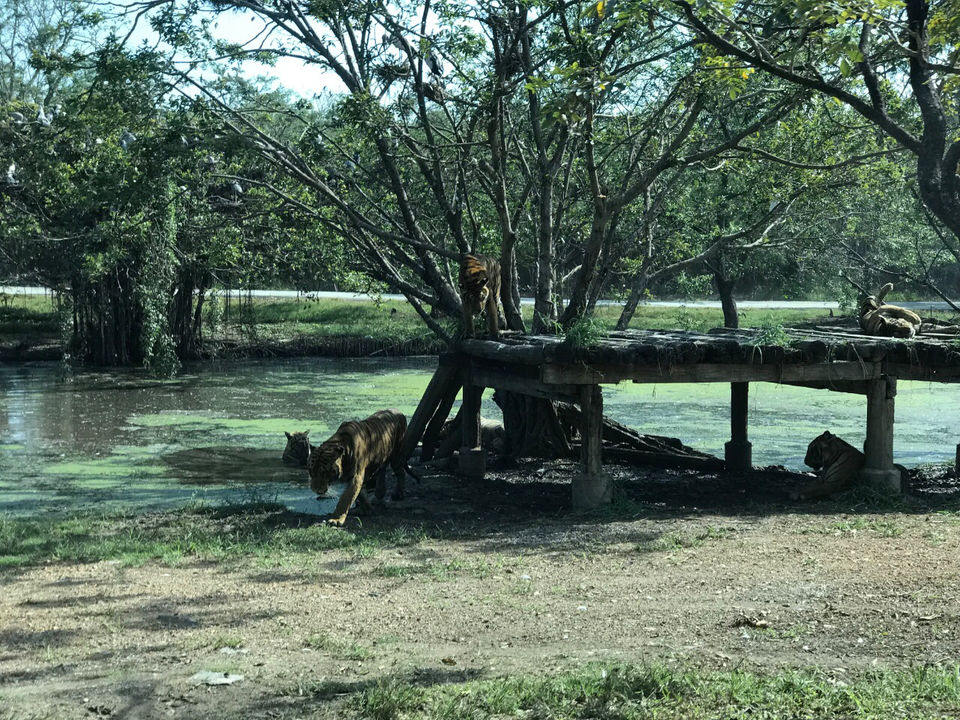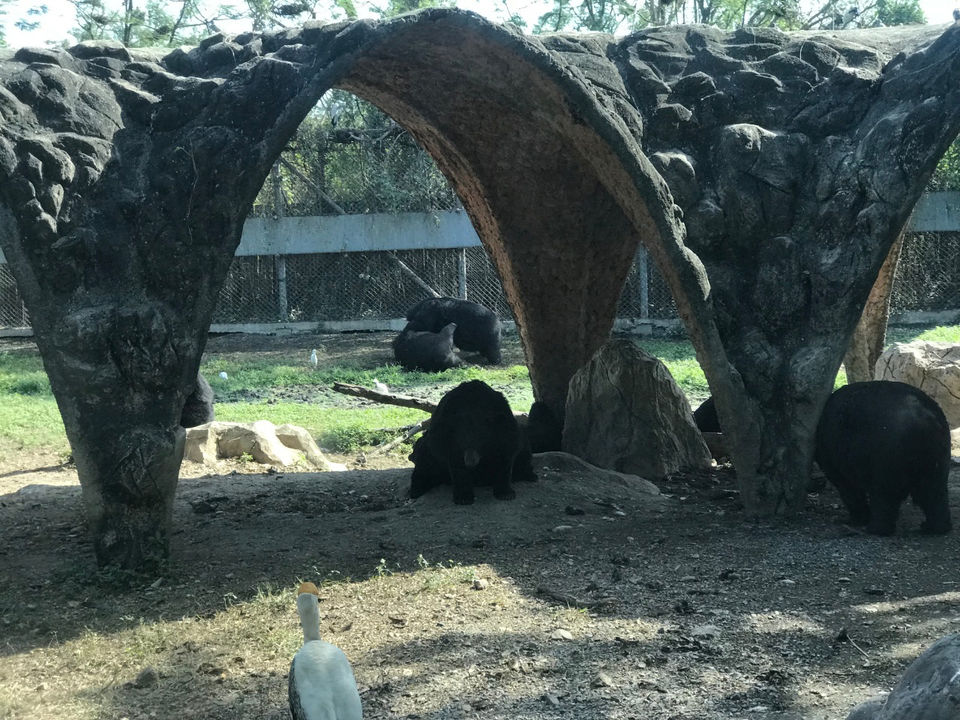 Second part of the park is like zoo and it combines with different type of shows like Dolphin show , money show , elephant show enough to keep you busy.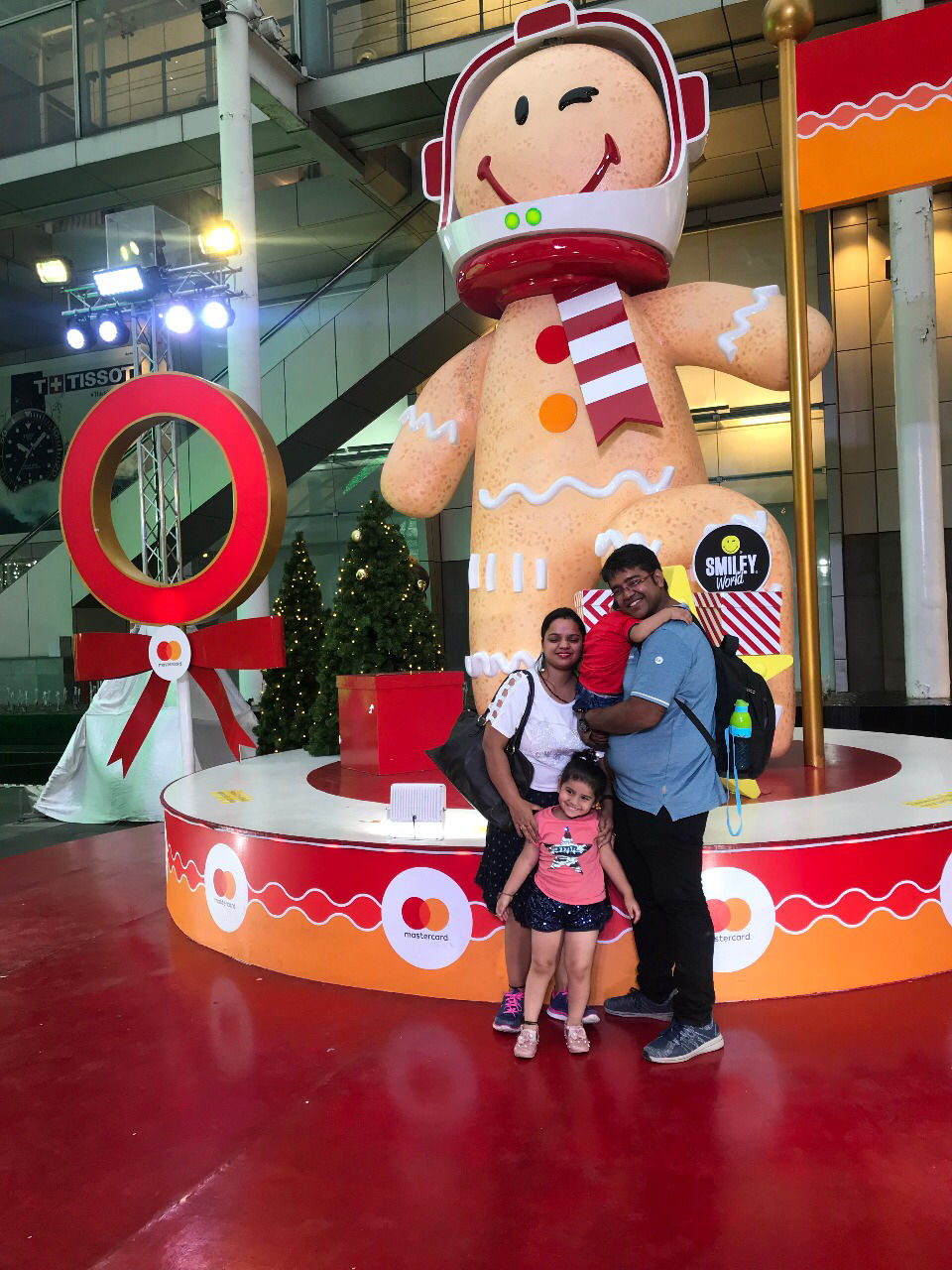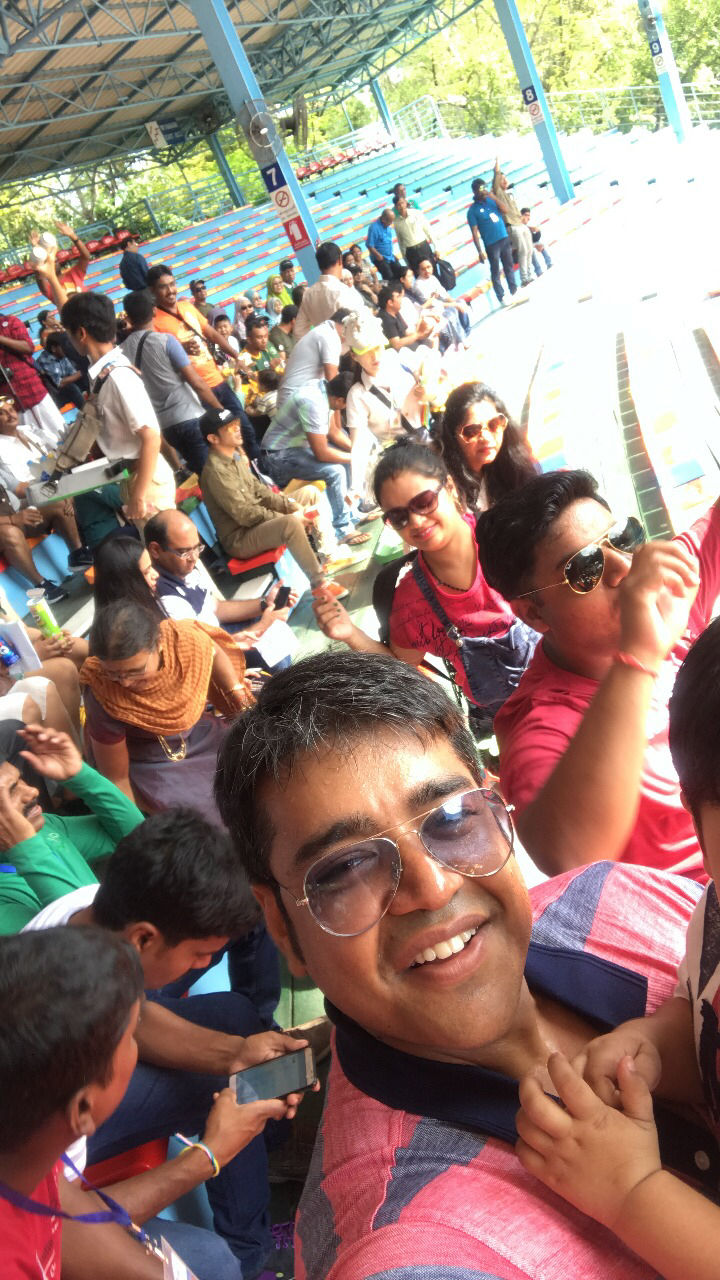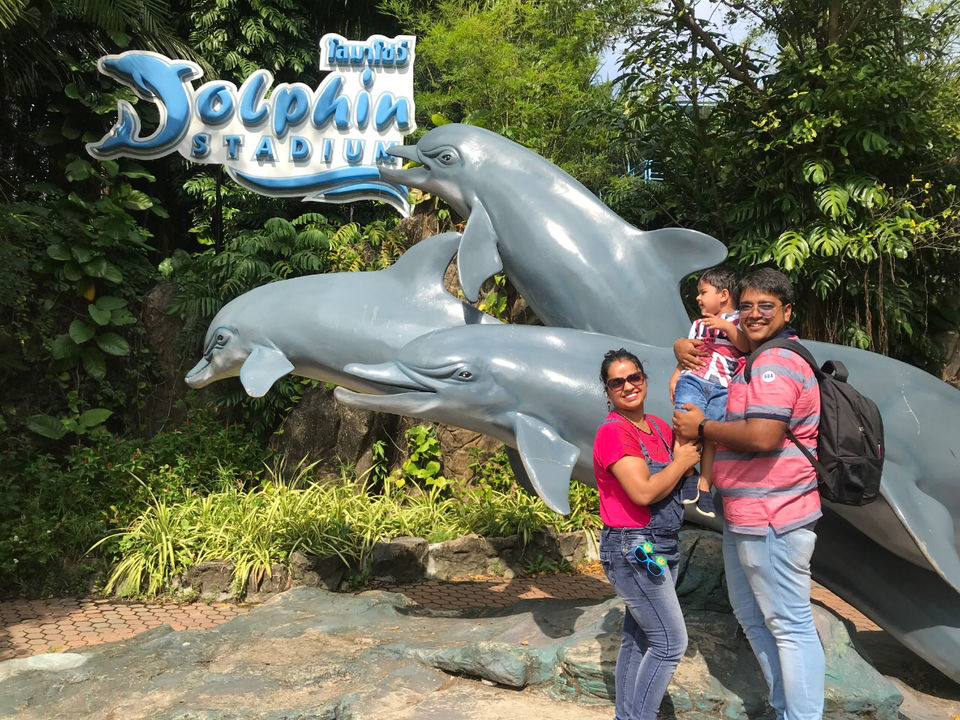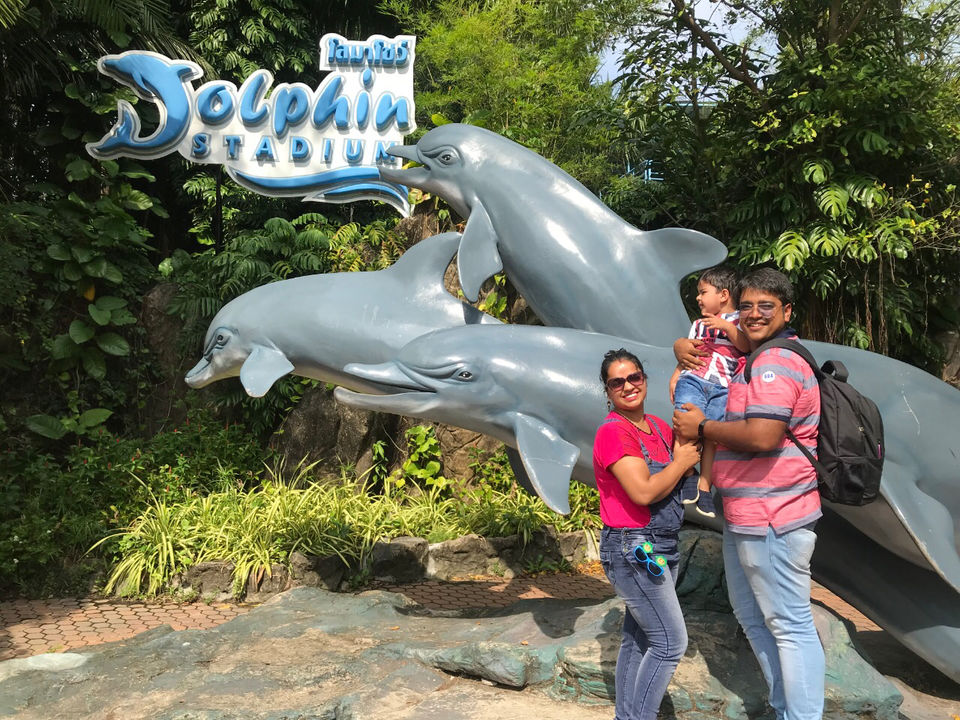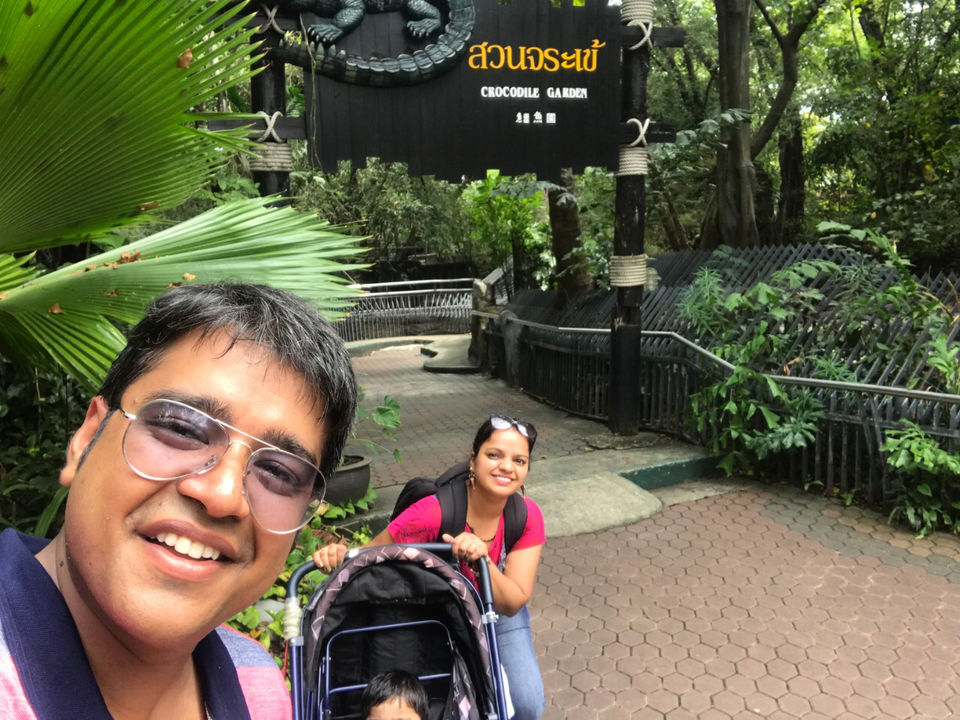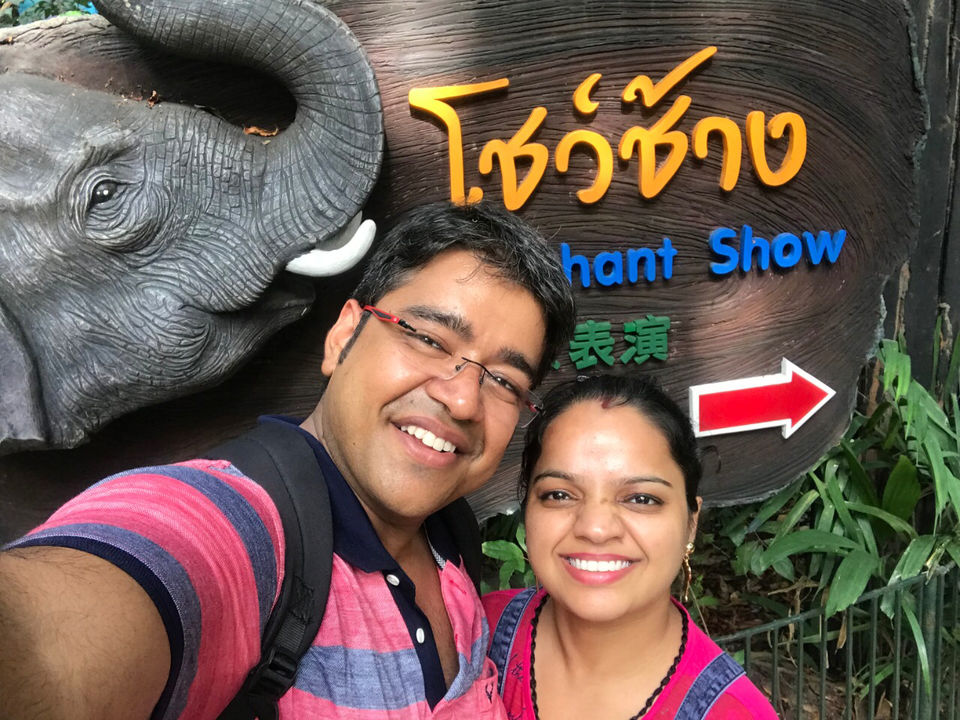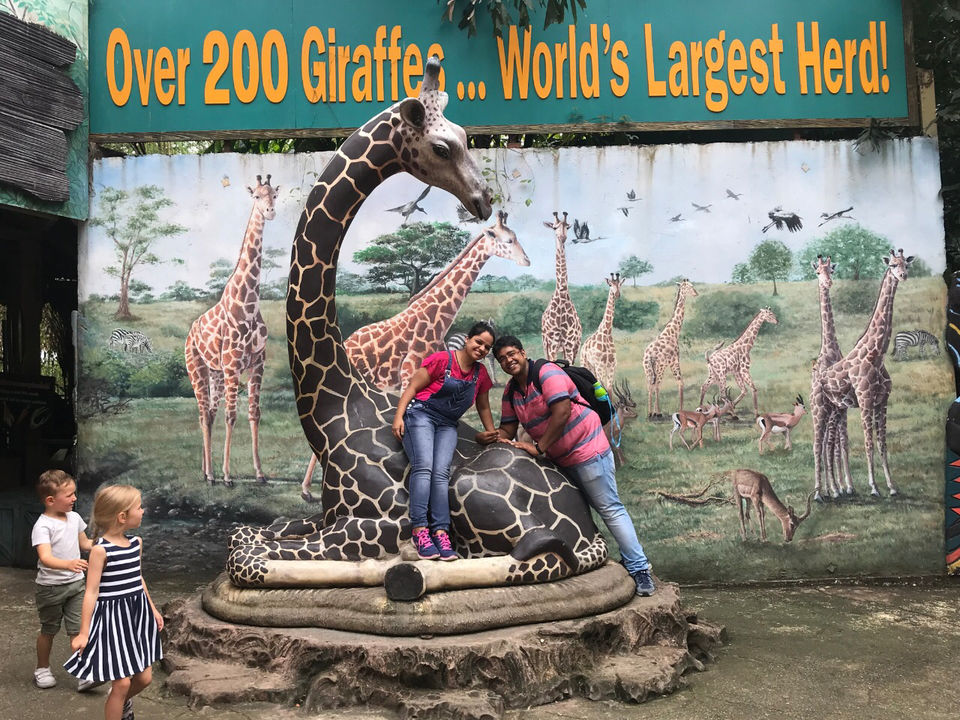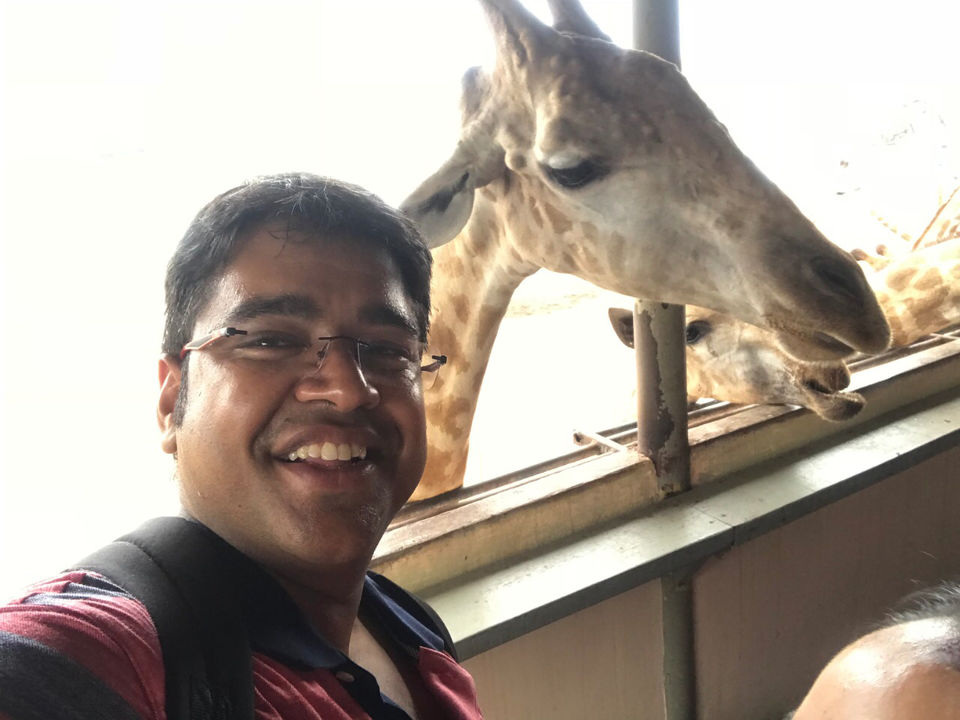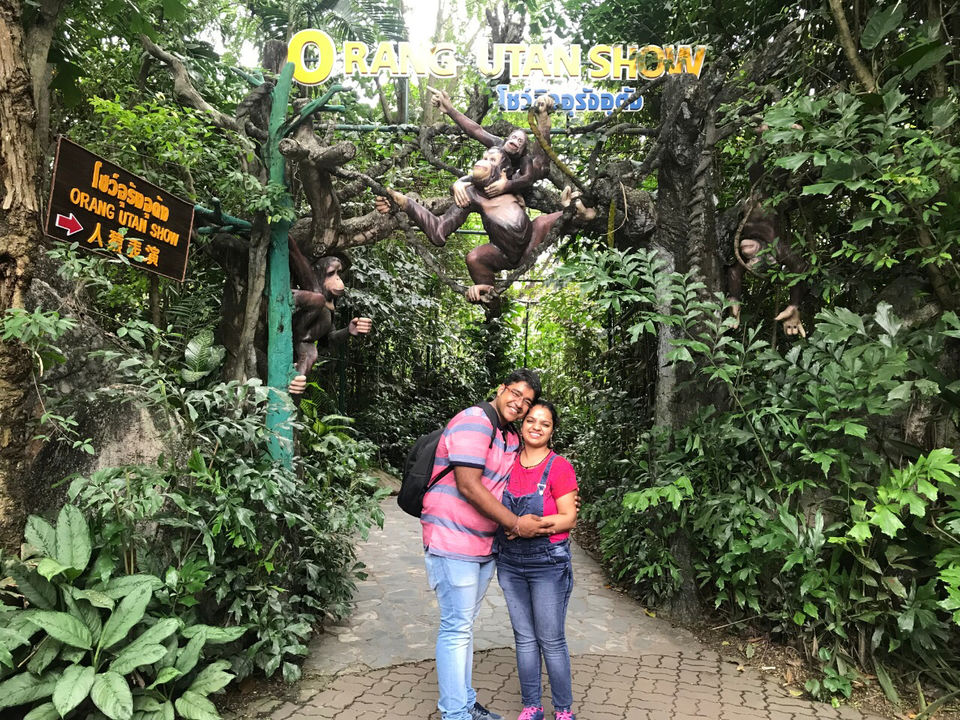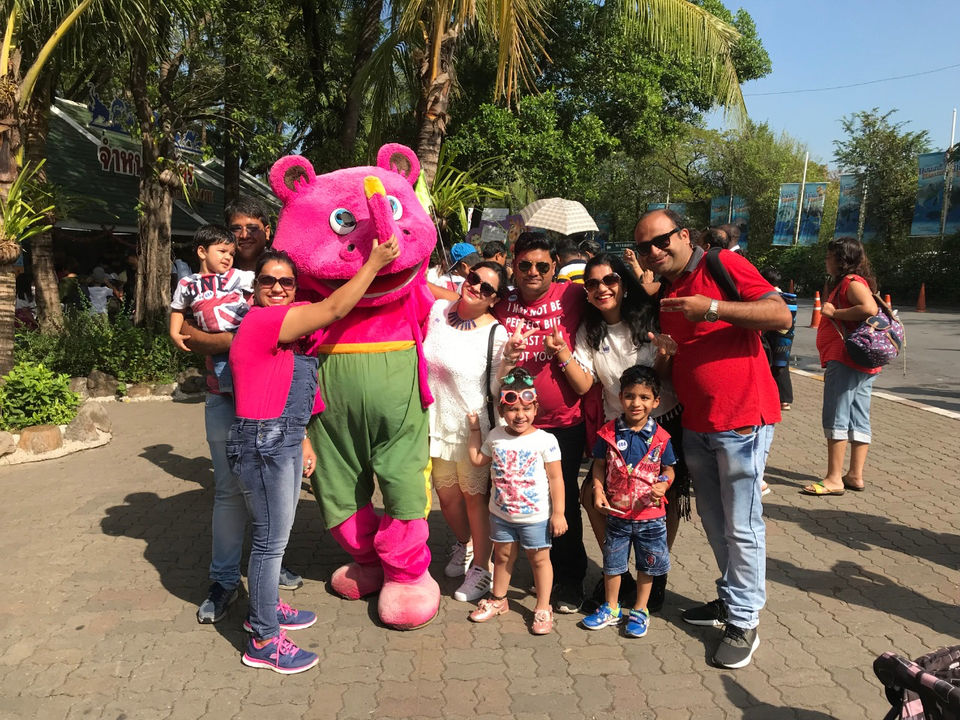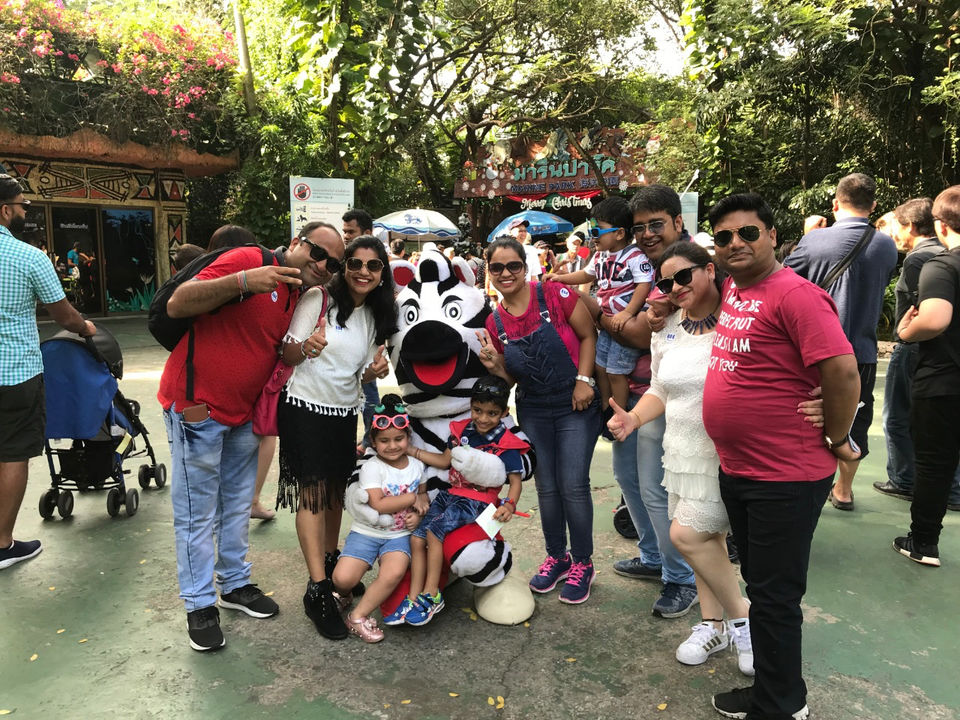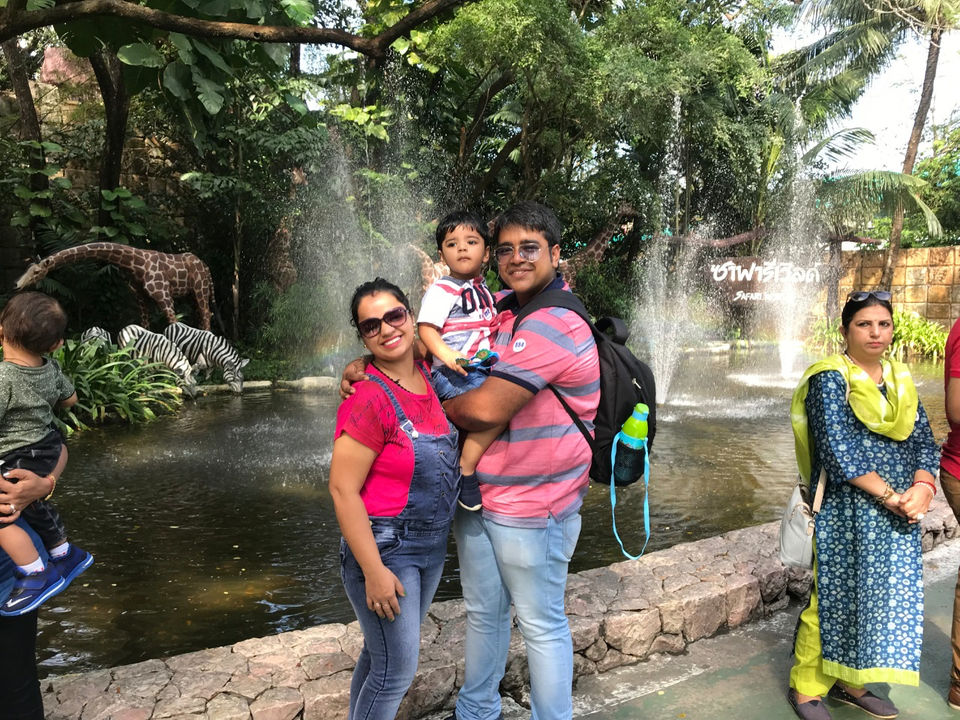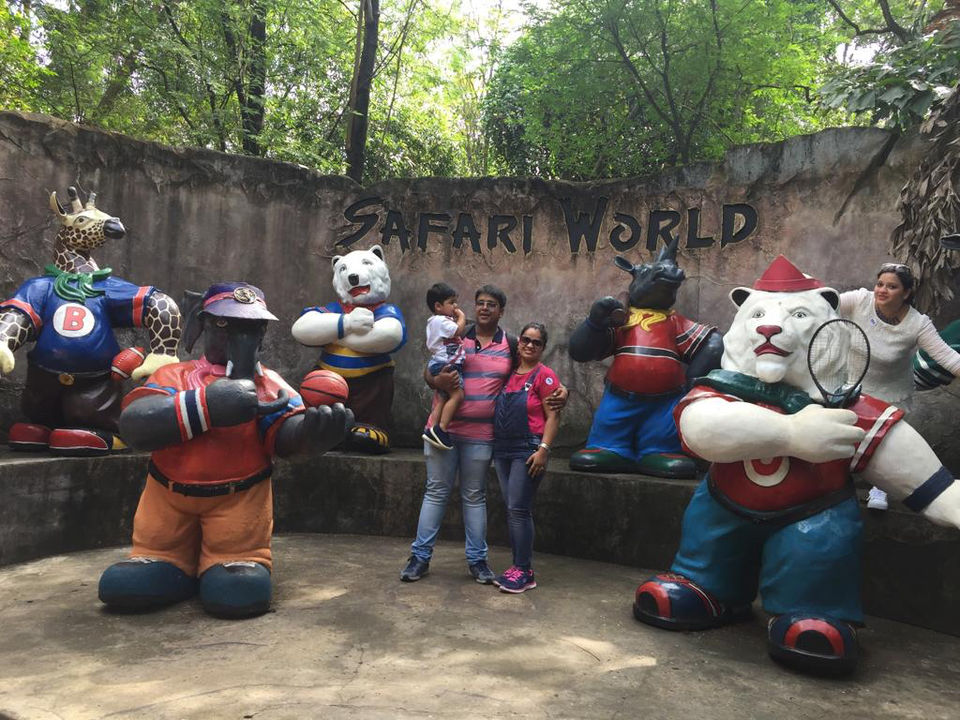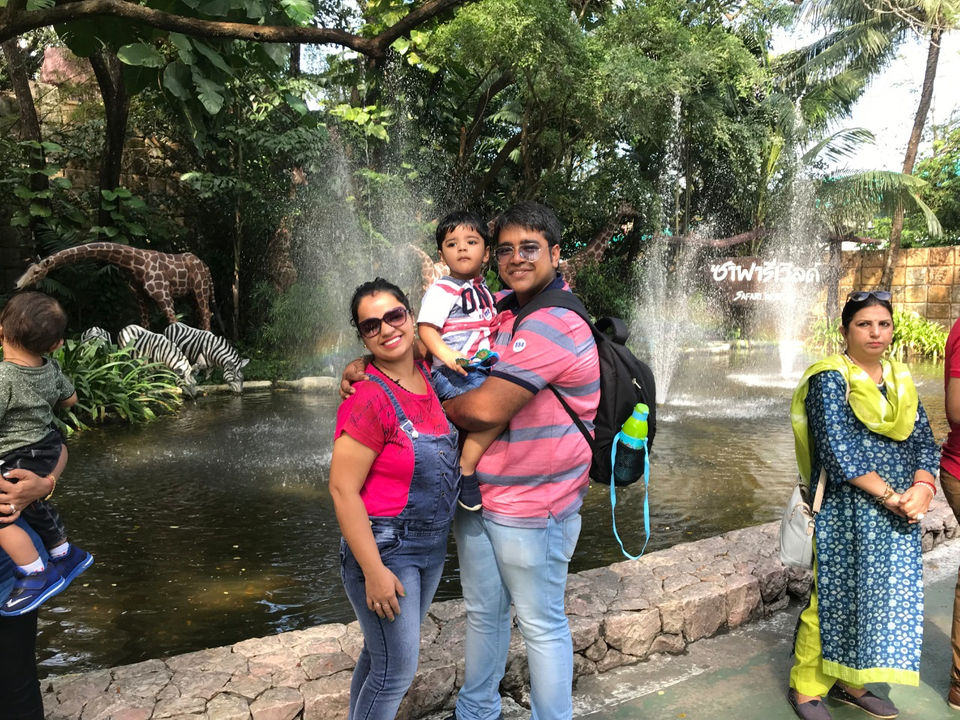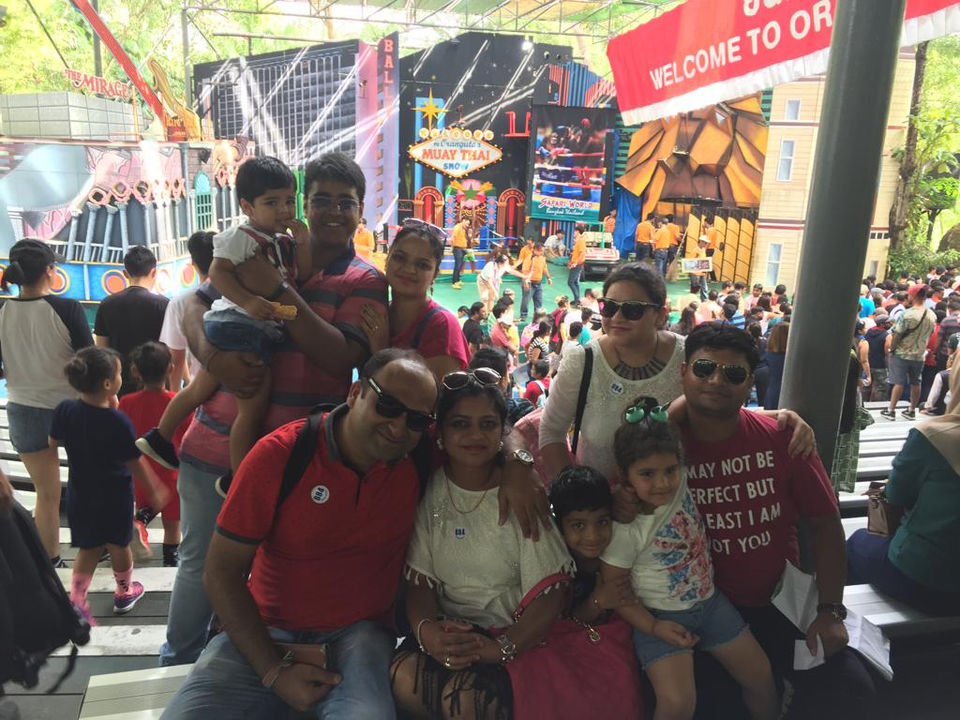 Evening time should be kept free for shopping and enjoying the city life .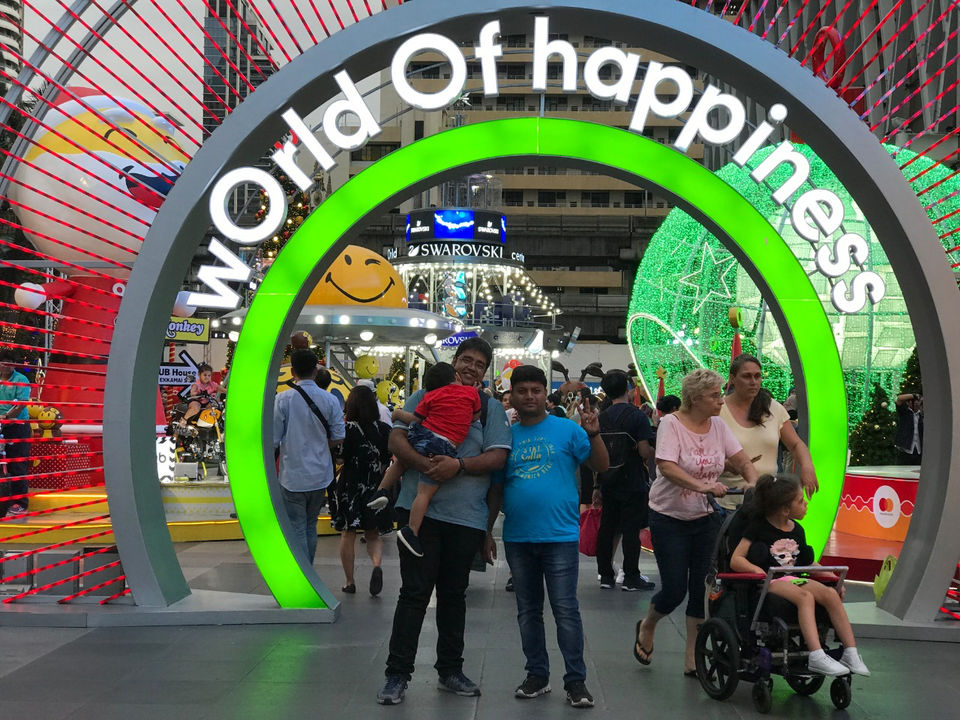 Last Day in Bangkok so we decided to explore that part that is still not touched by many Indians to be precise
We went to
1. Train Market
2.Floating market
Train market is a market situated around a train track and railway station. You should start early because it's approx 80 Kms from Bangkok and train comes 2-3 times a day.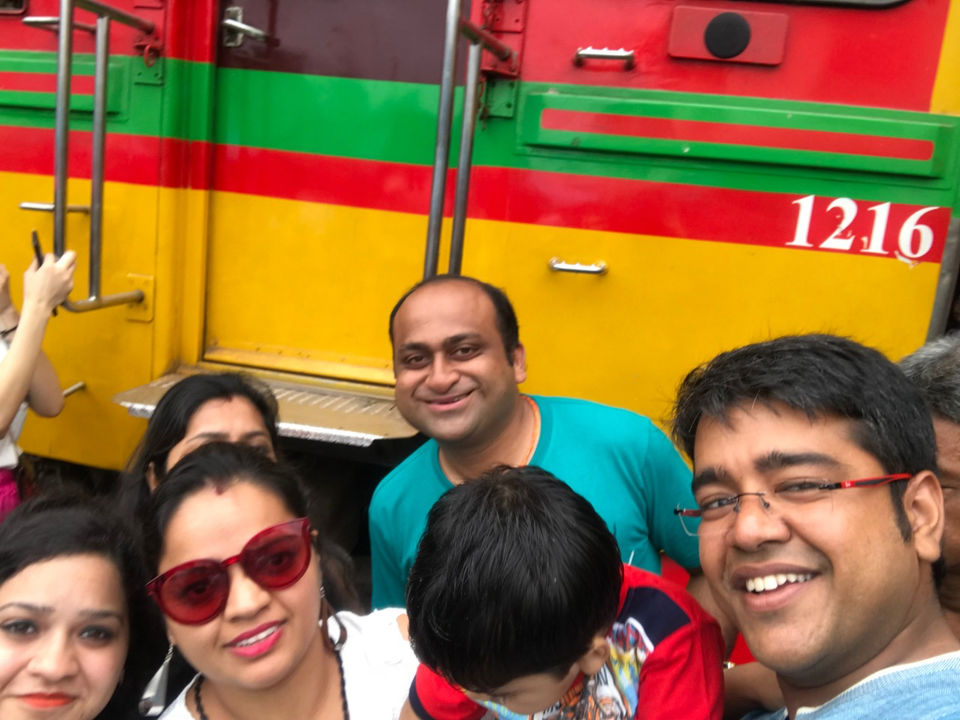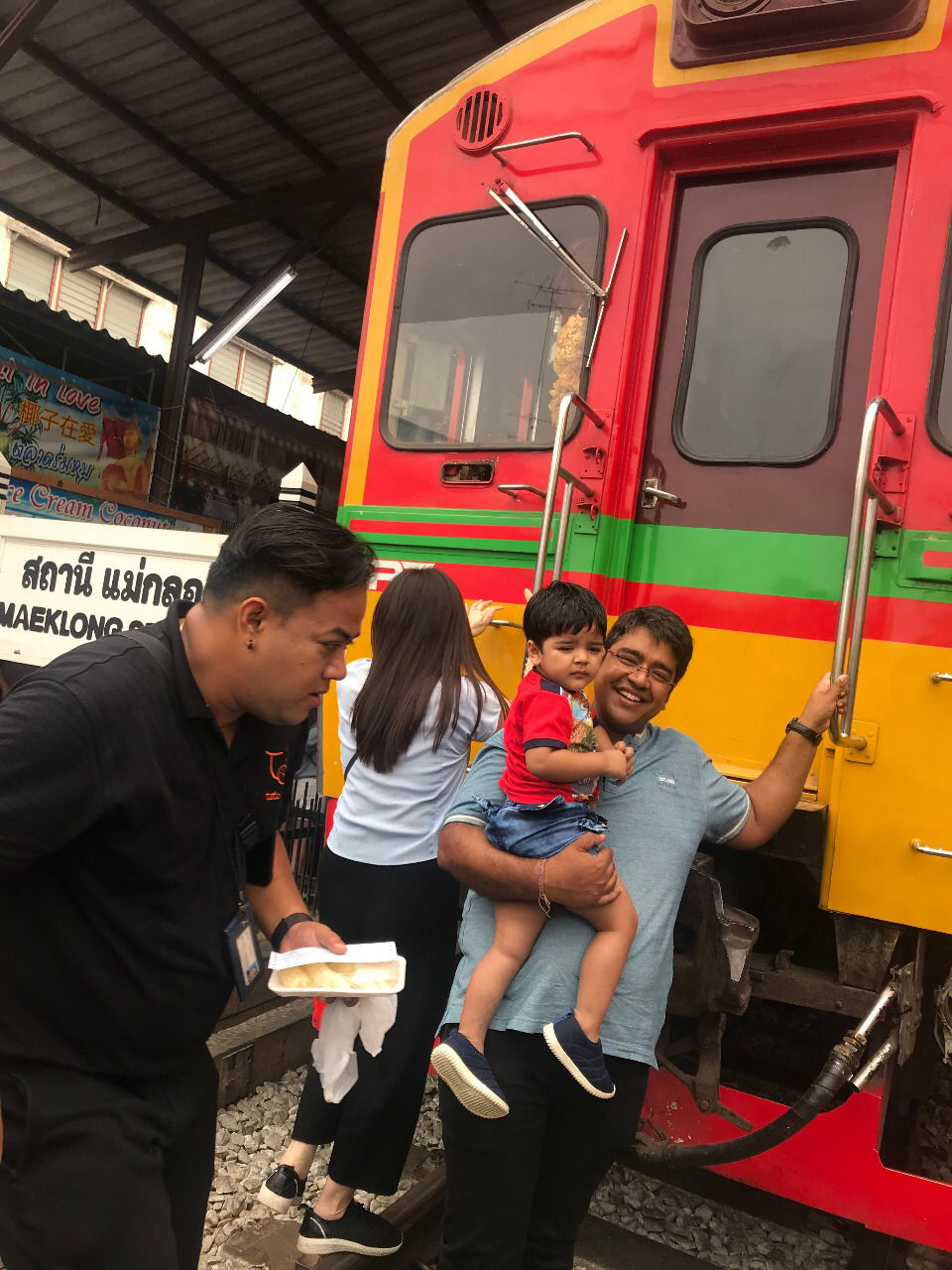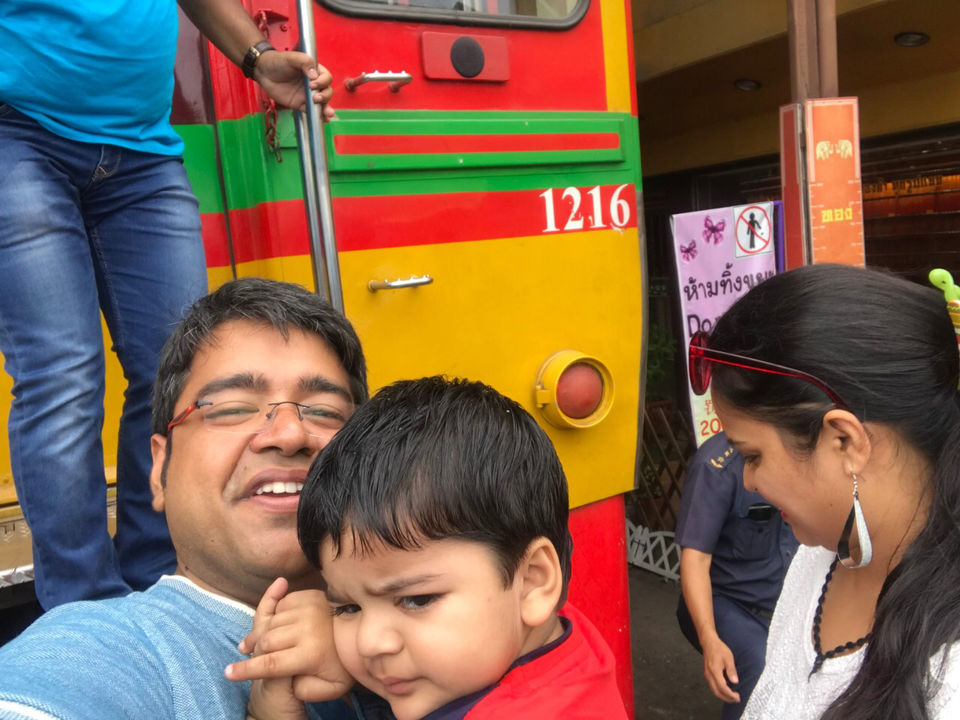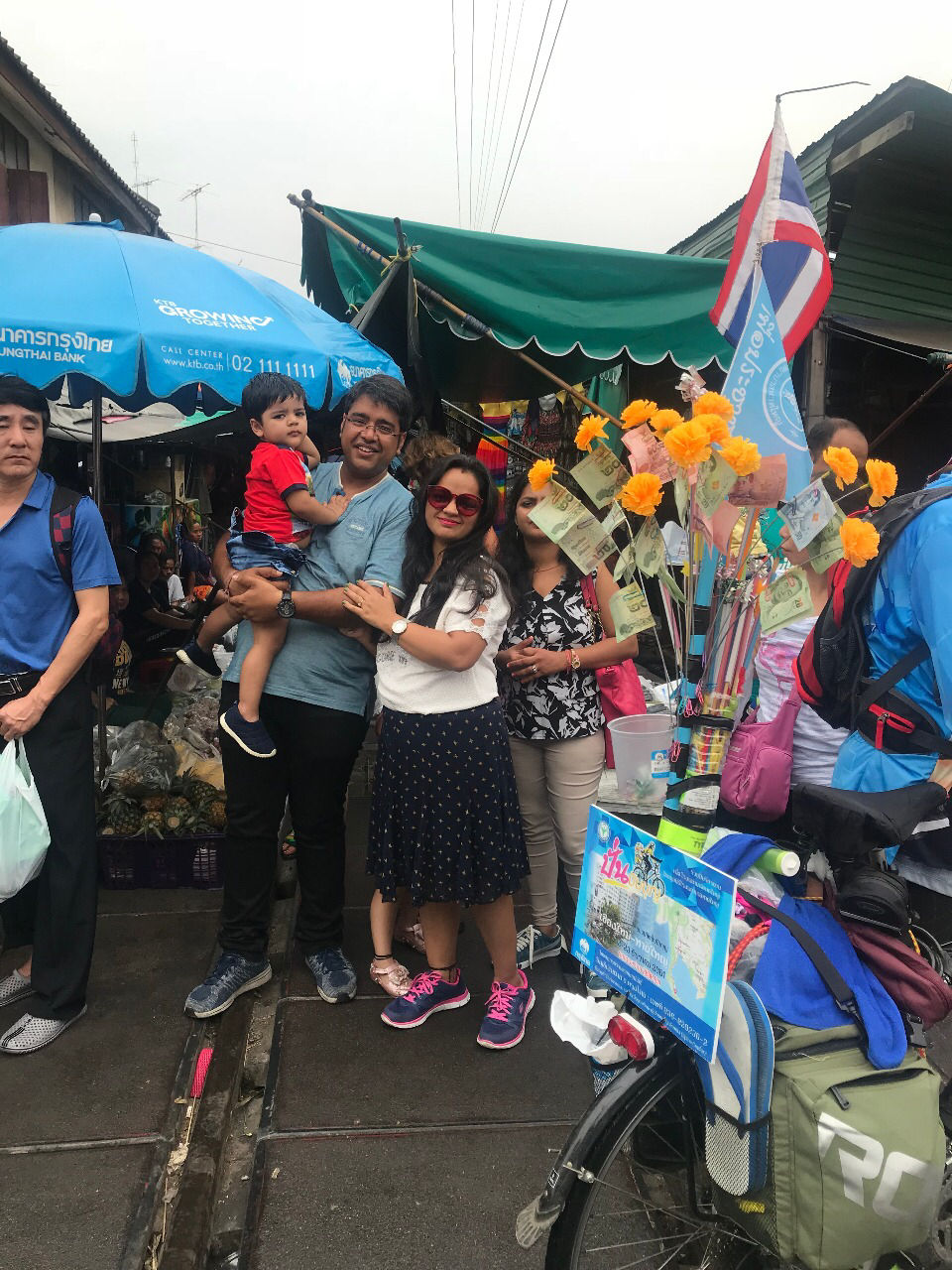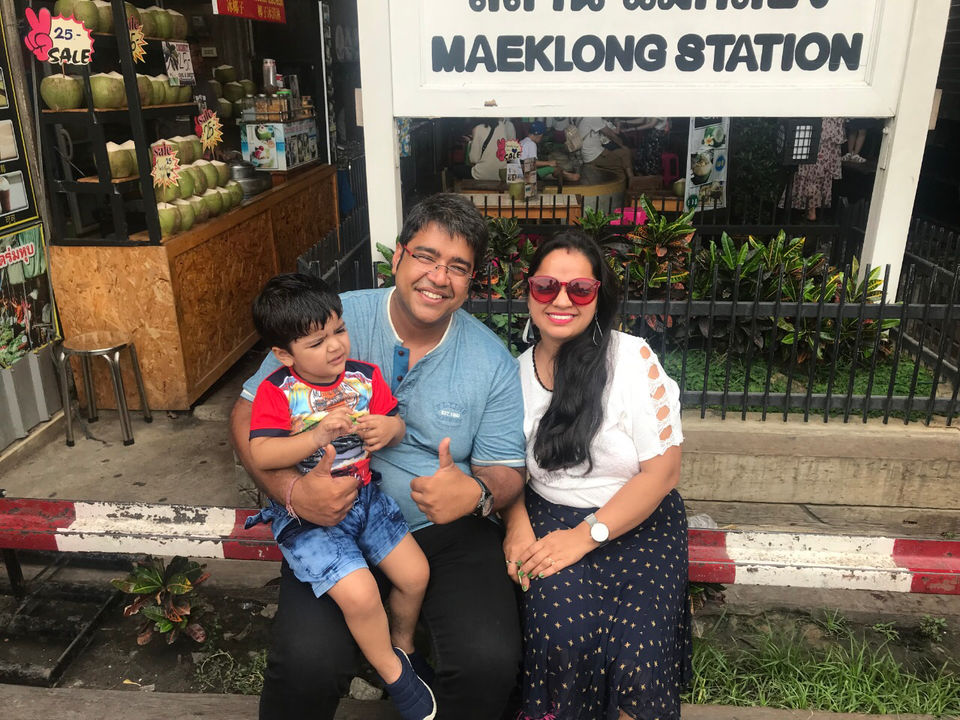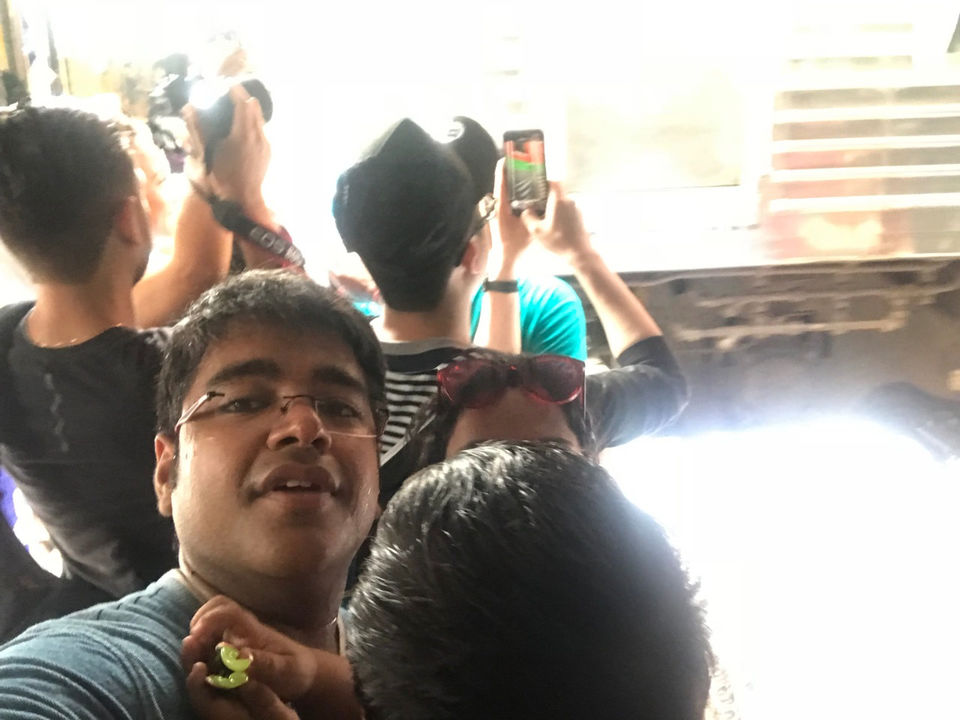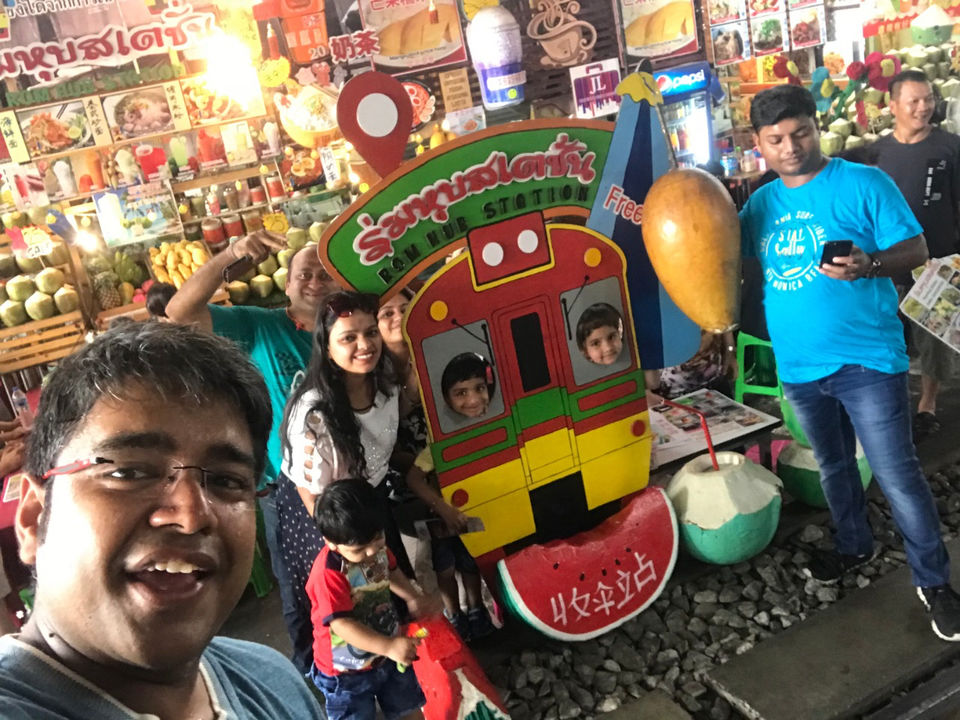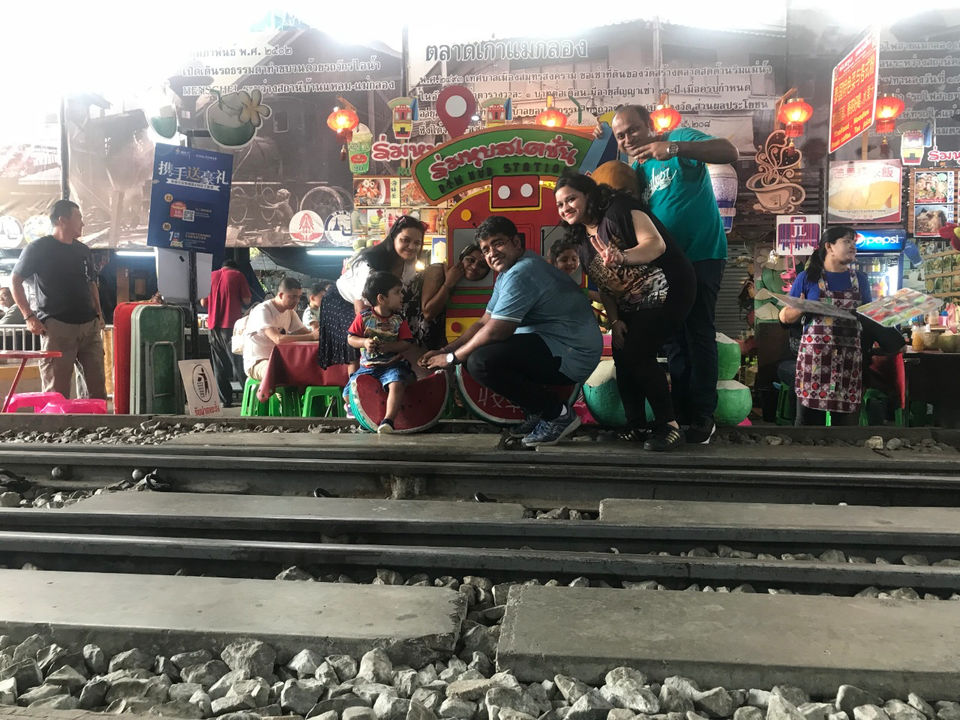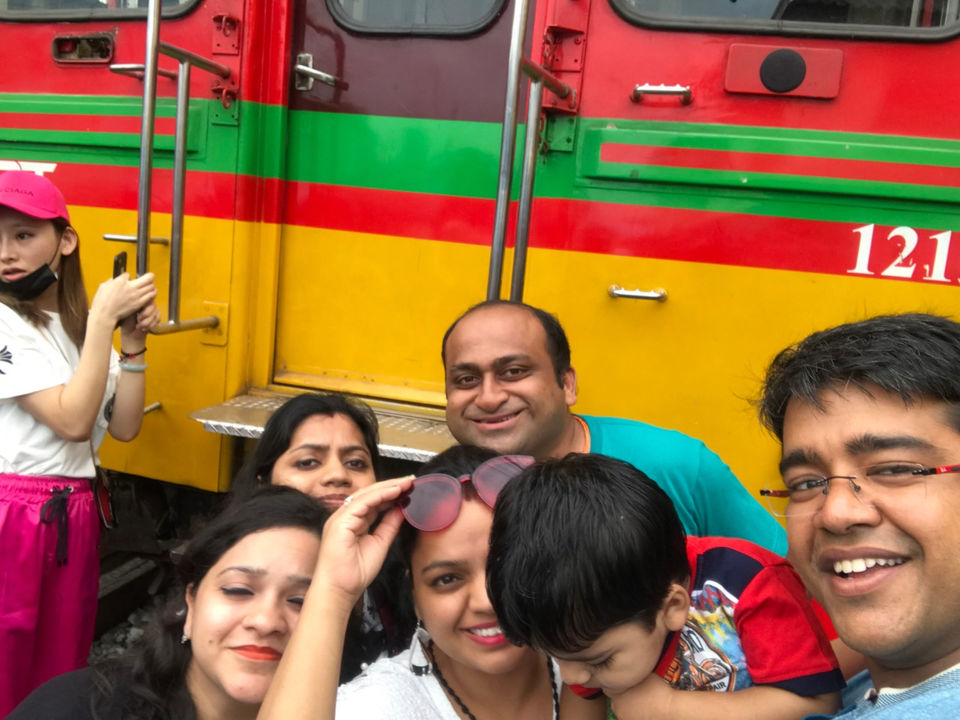 Floating market is market situated for the inhabitants because these water channels were made during world war 2 to supply Army now there is no war these channel use to transportation and to supply goods. Now a days it's a major tourist attraction as well.