Day 1
This is my itinerary for the trip
->Landed at Bangkok Airport, took us around an hour to get our visa on arrival from the airport
- > Took a bus to Pattaya, it was approximately a 3.5 hours bus journey
- > Visited Sanctuary of Truth, a must visit in Pattaya, shorts aren't allowed, knees should be covered at least
- > Checked in at our Airbnb at Jomtien Beach Condominium totally worth the price
- > Explored Pattaya's nightlife, walking street and nearby night Bazaar which closes at 11 pm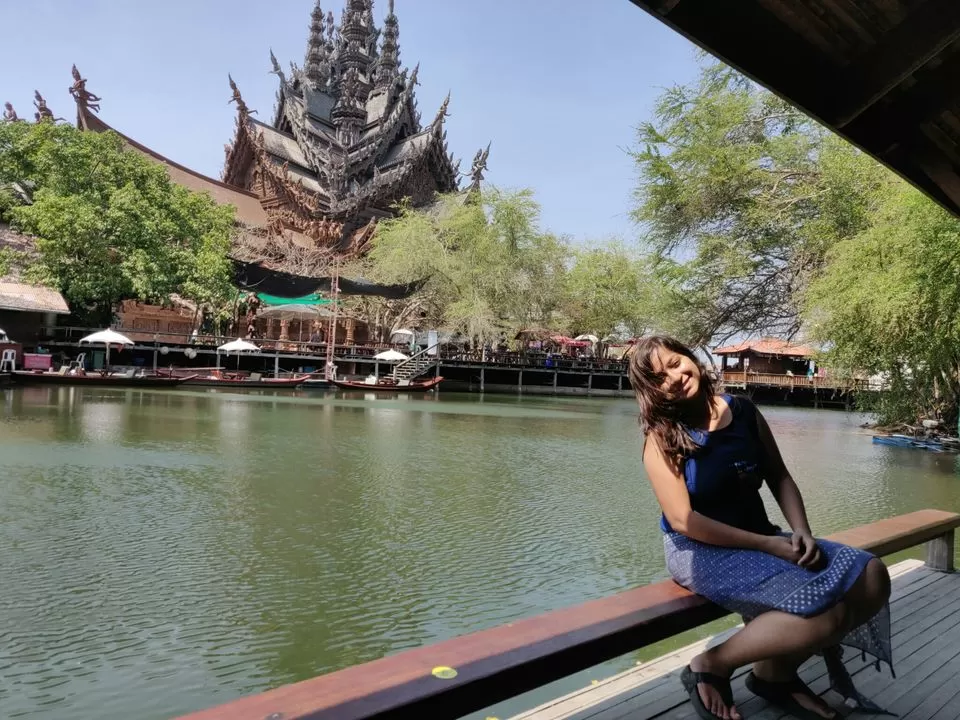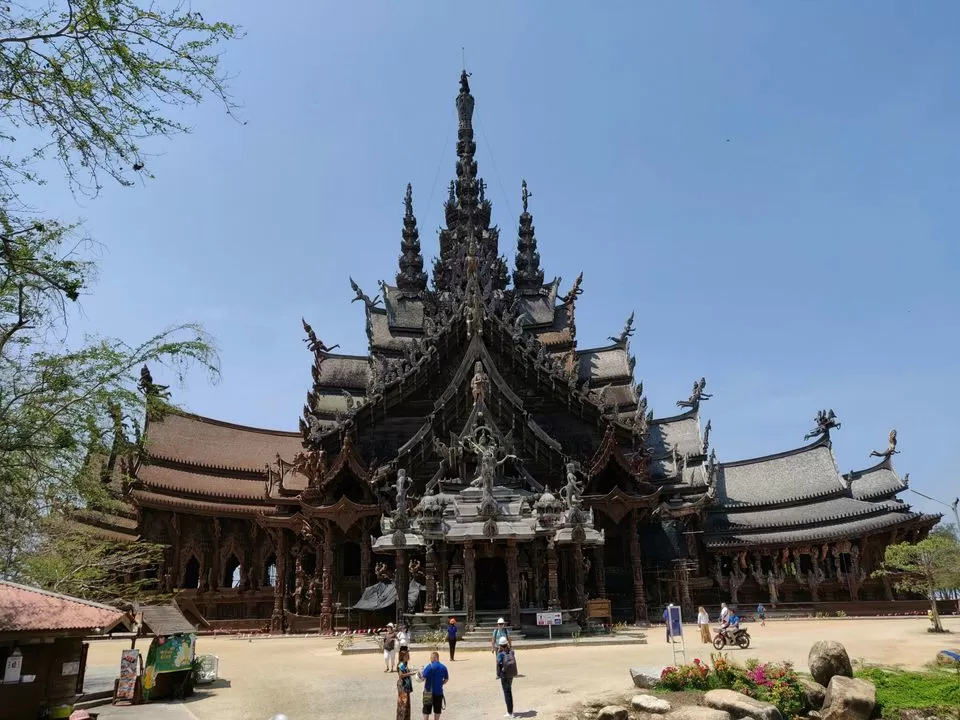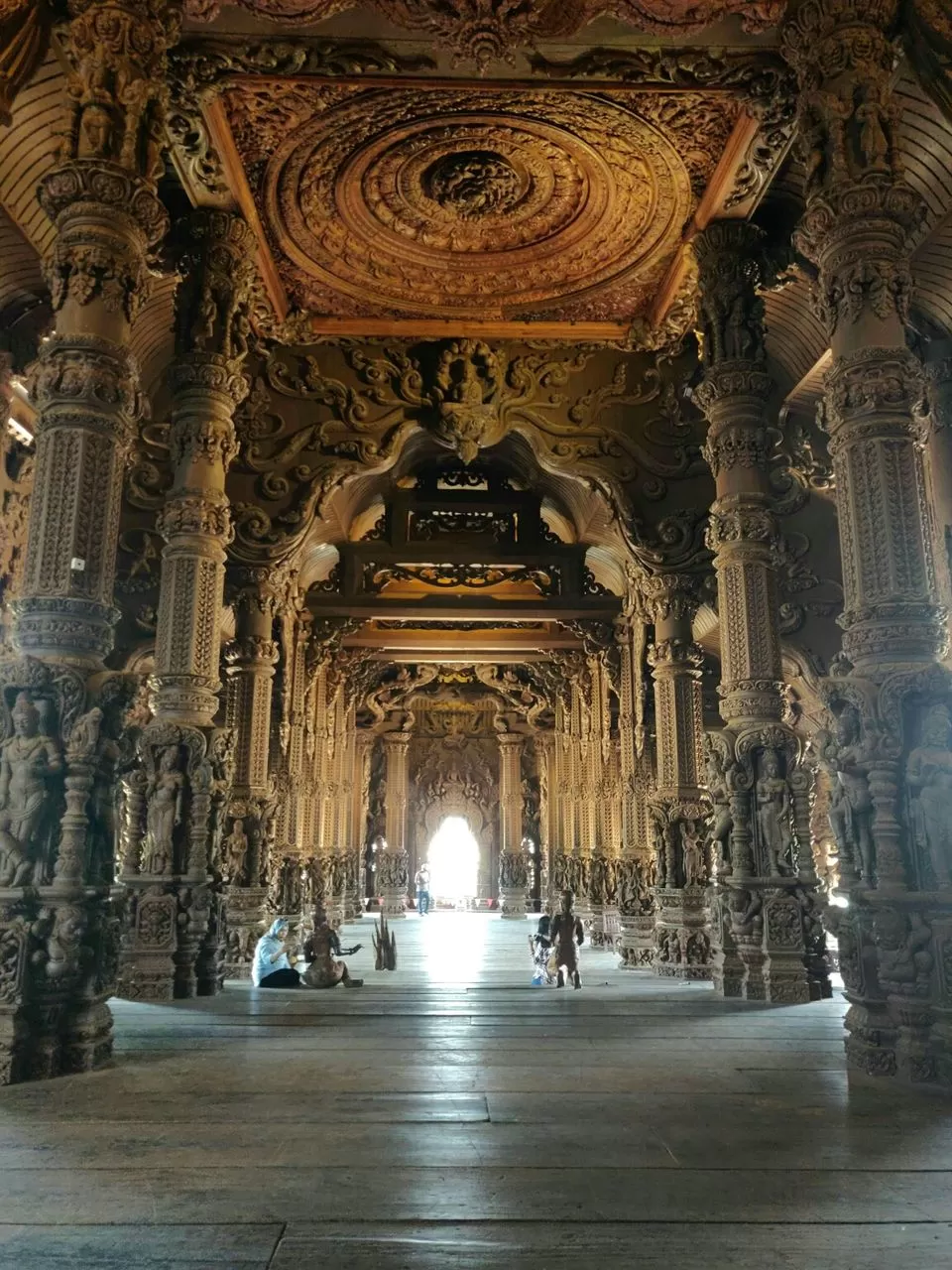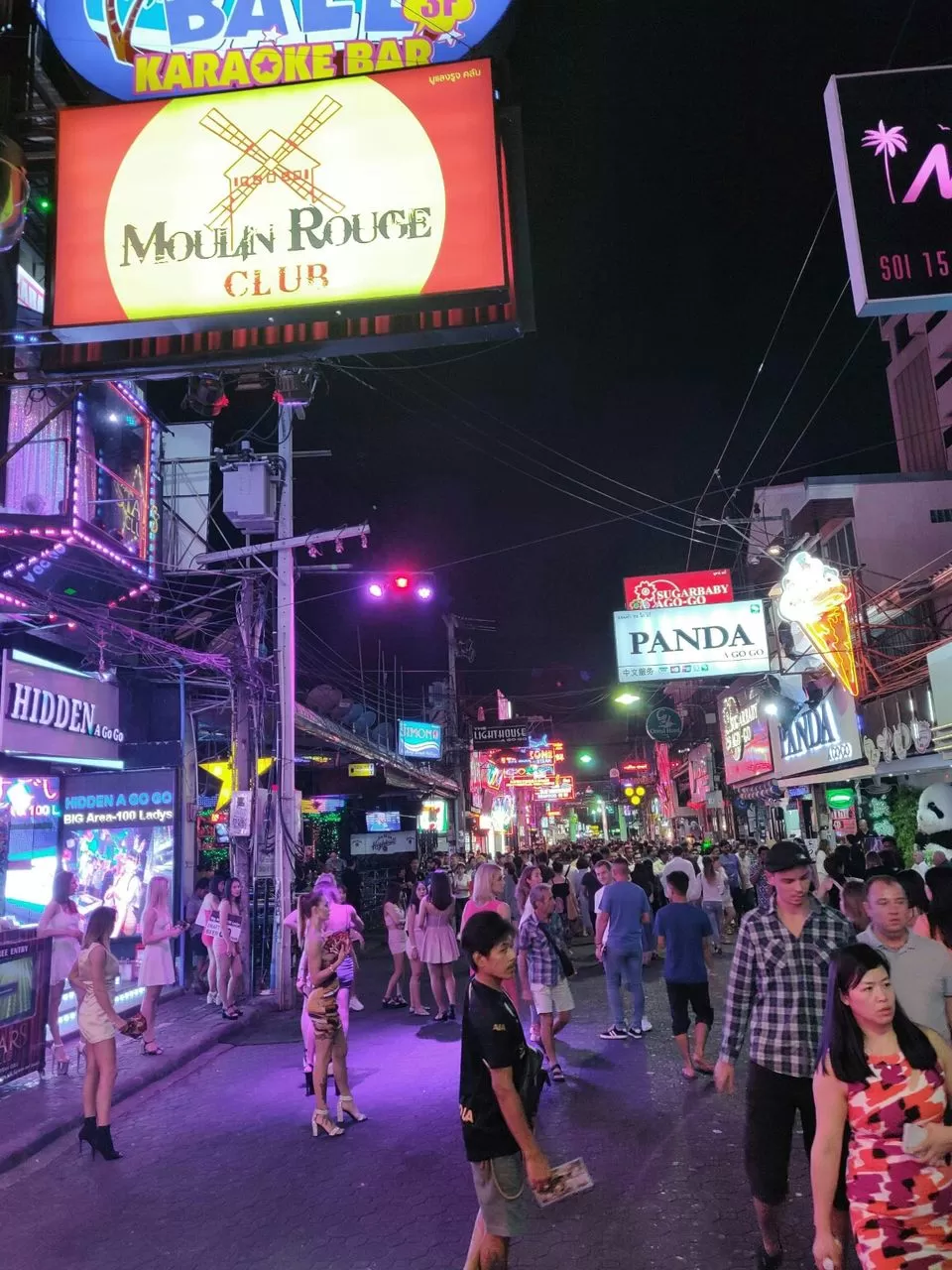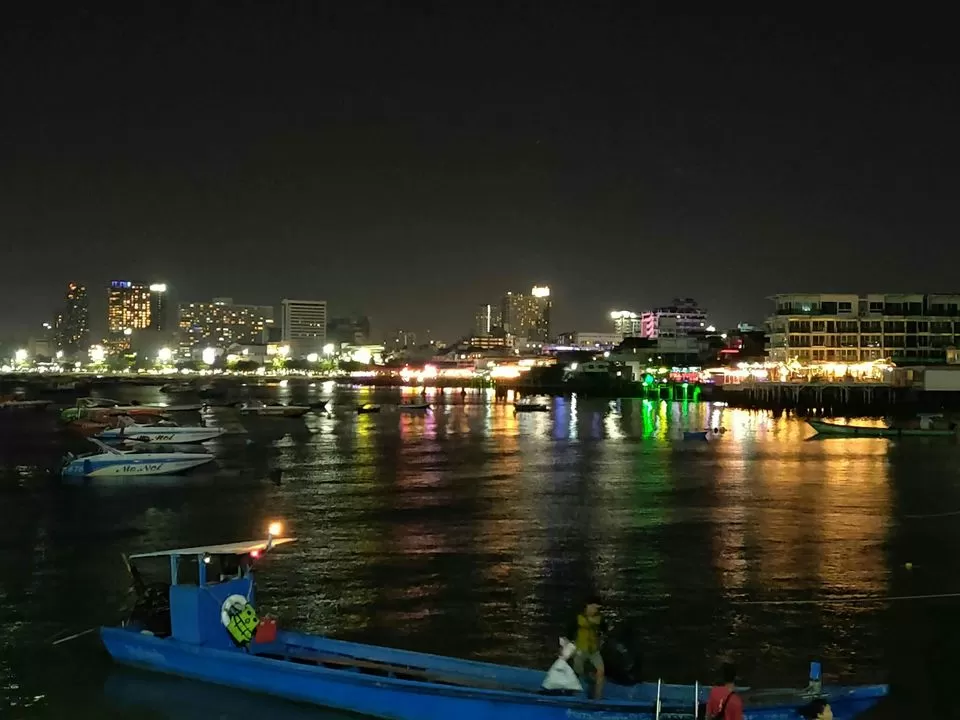 -> Early morning dip at Jomtien Beach which was walking distance from our Airbnb
- > Left Pattaya for Bangkok by Bus
- > Checked in at Airbnb in Bangkok
- > Left for Khao San road by ferry, they are cheap, fast and exciting
- > Visited the magnificent Wat Arun, main temple was closed but the surrounding park is very pretty and well lit
- > Ended the day with eating spaghetti at China Town, you can skip this place, it isn't as happening as Khao San, it is just a street food lane and as I am a vegetarian there wasn't much for me to try out there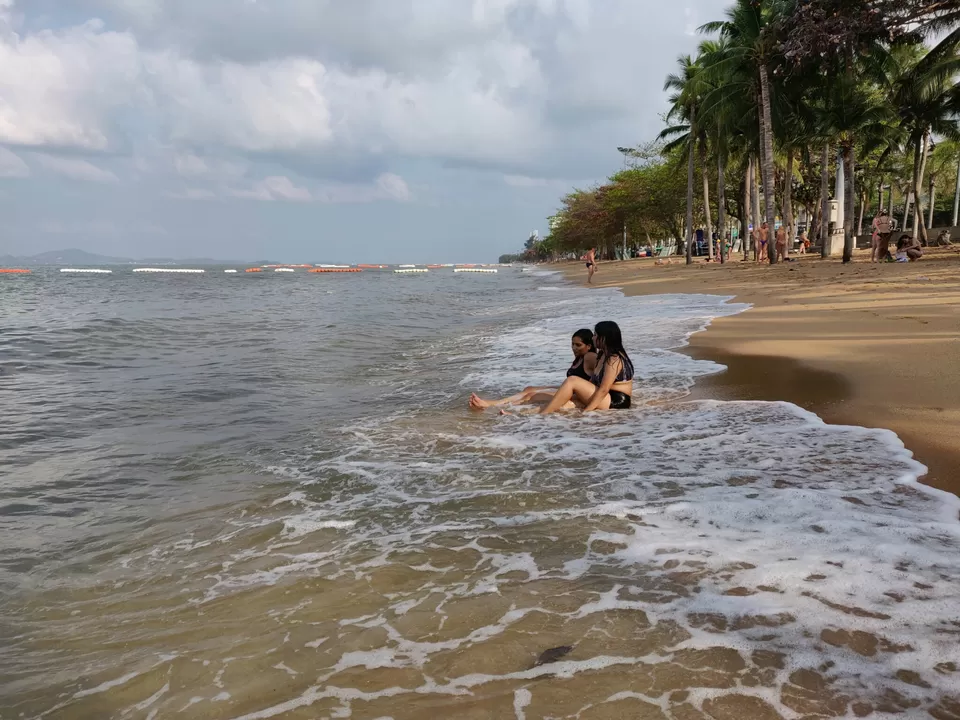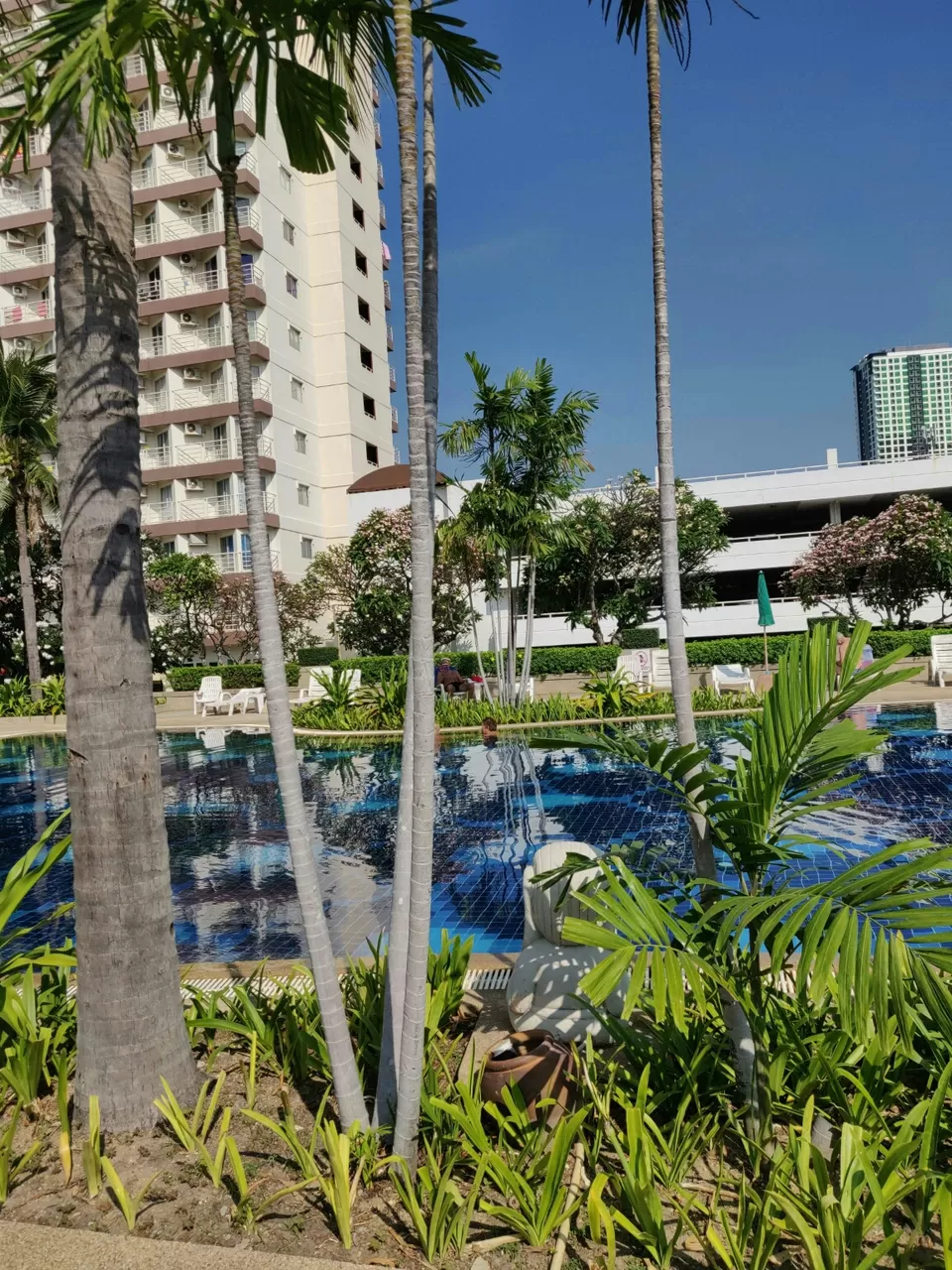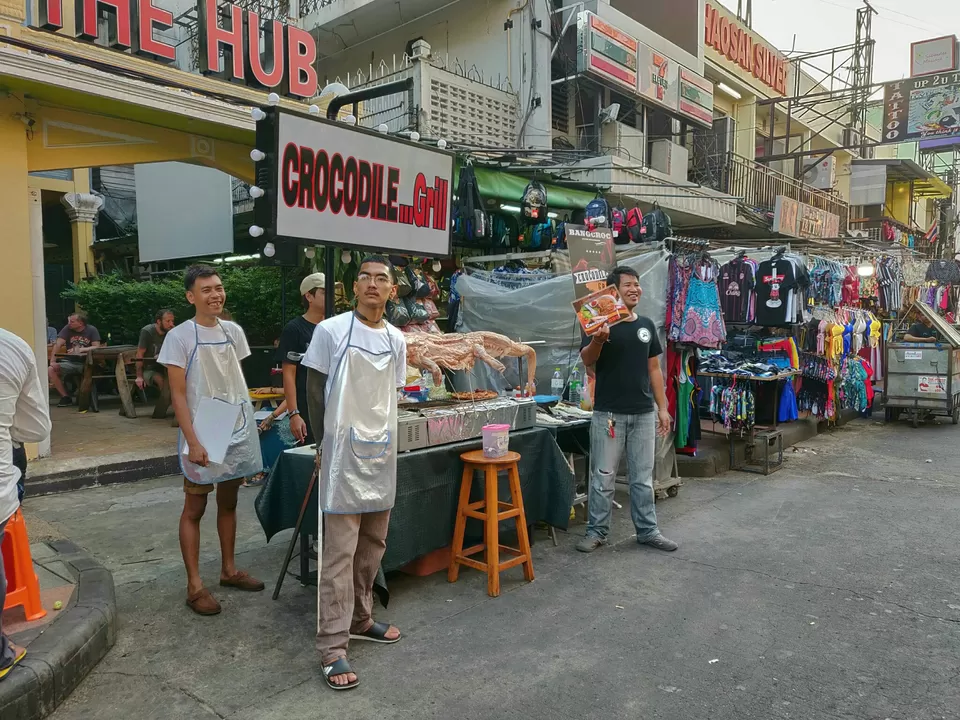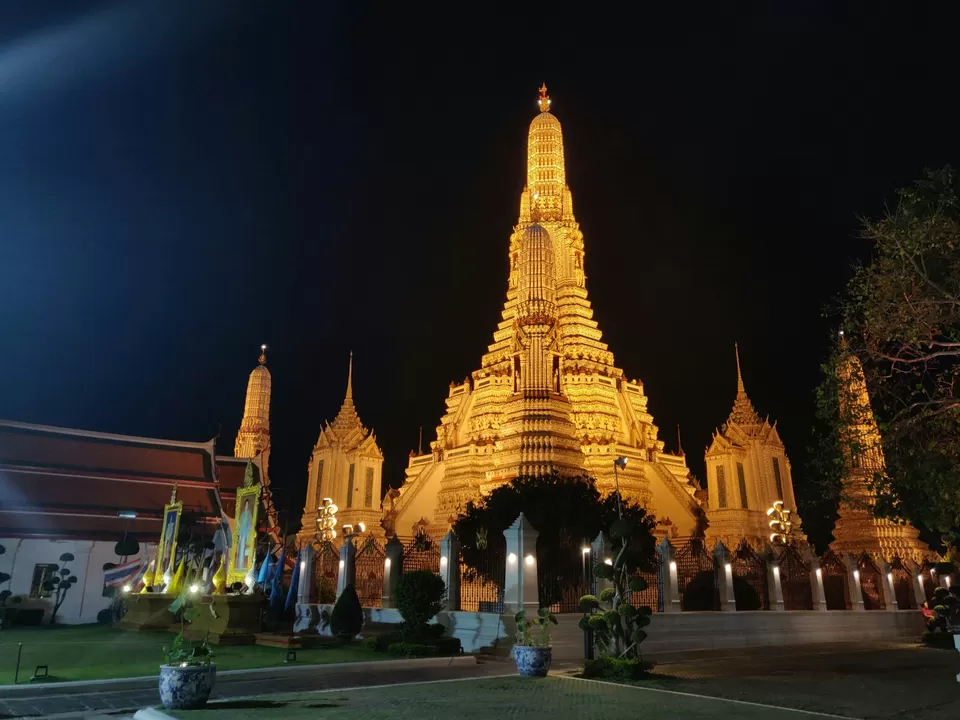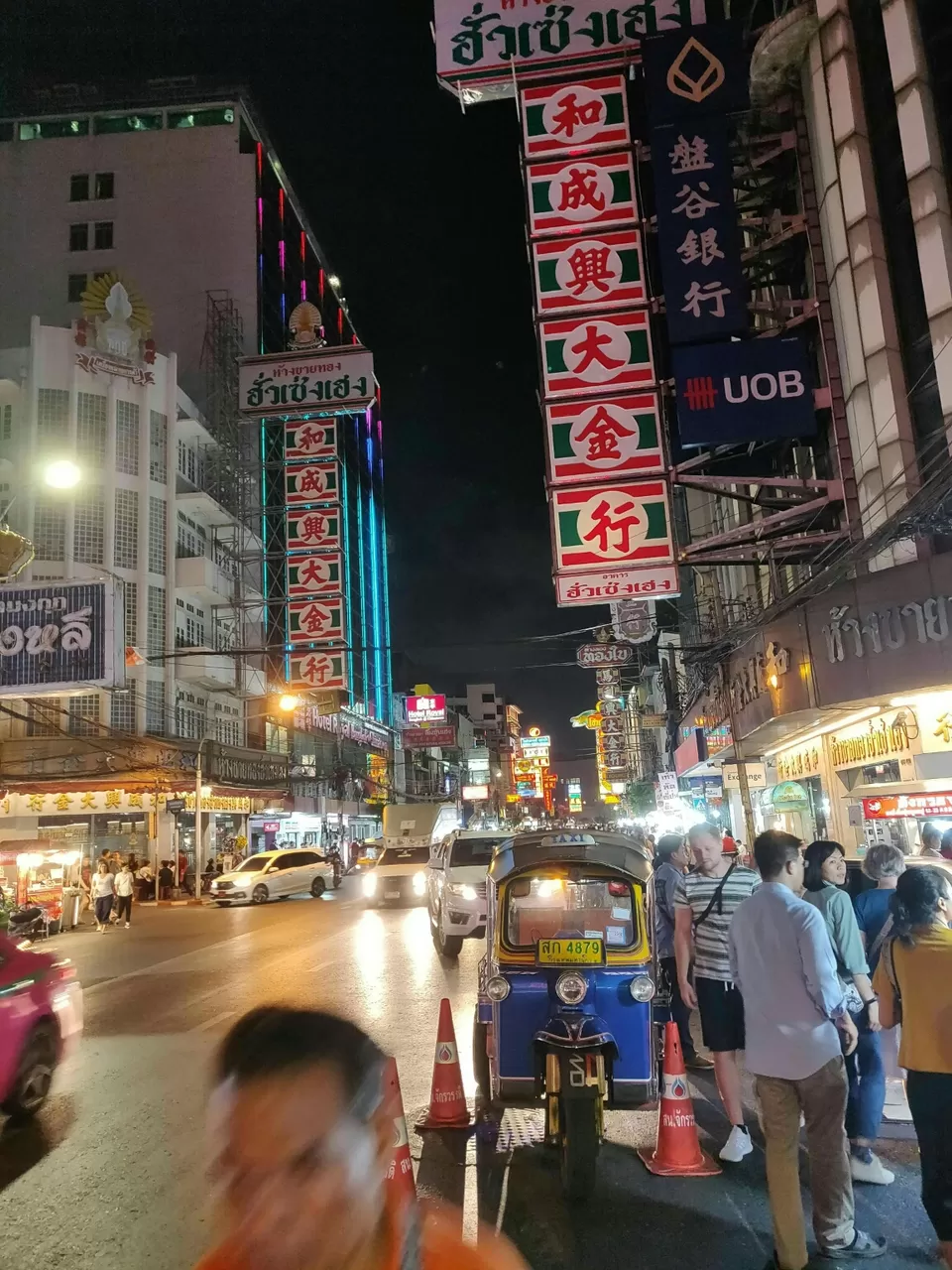 -> Took a ferry again to visit the Grand Palace, you need to cover yourself properly (no shoulders showing, if wearing jeans it should be till ankle, if wearing skirt it should cover your knees) , so either dress accordingly or buy something on rent from outside shops
- > Left for Taling Chan Floating Market & reached the starting point
- > Booked a ferry, which was quite expensive but did not see any sort of floating market, we didn't check properly, you find sellers mostly during early morning hours
- > Took the ferry ride anyway, it was a joyful ride in the turbulent flowing water of Chao Phraya River, it was worth at least half the price
- > It left us near Grand Palace again
- > Took a Tuk Tuk from there to visit some of the shopping places in Pathum Wan (MBK Center, Siam Paragon, Siam Center, especially liked the Pratunam Market & Indra Square)
- > Went to Nana Plaza from there to not miss out on the Bangkok's adult nightlife
- > After a lot of moving around finally settled in one of the bars, entry was free but 1 drink/person was compulsory
- > Finally took a Grab back to our Airbnb, I found Grab Taxi really affordable way to travel around Bangkok if you are in a group of 3-4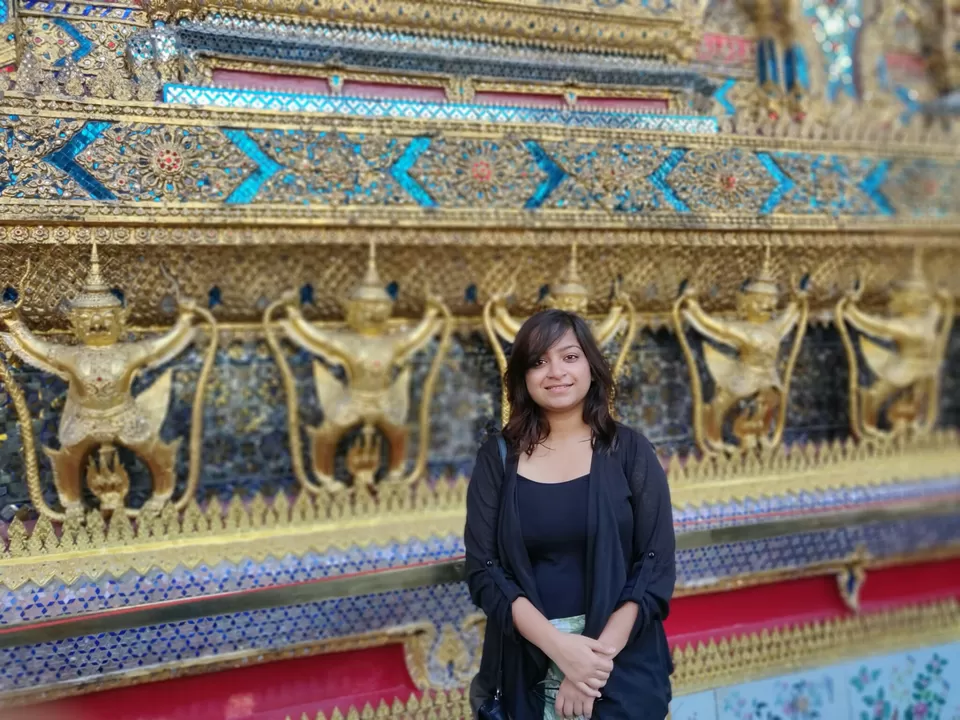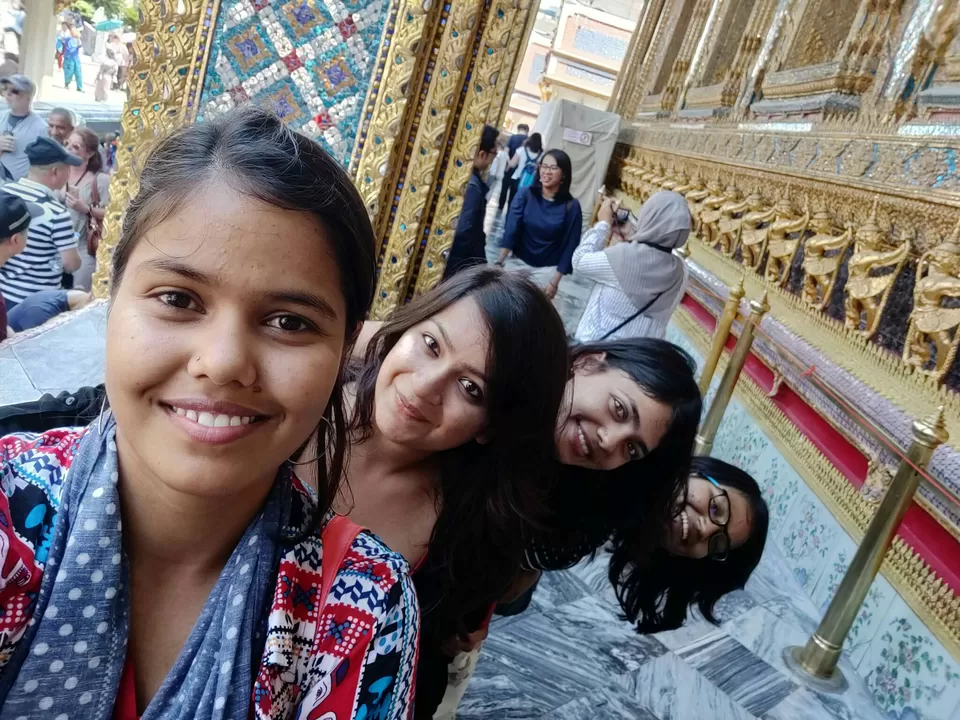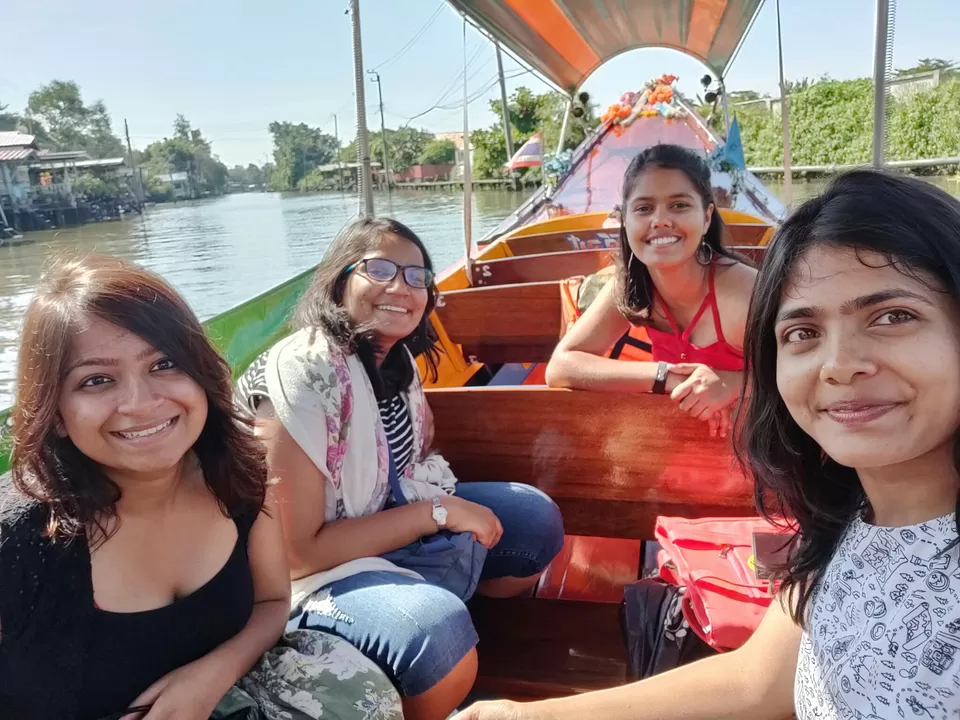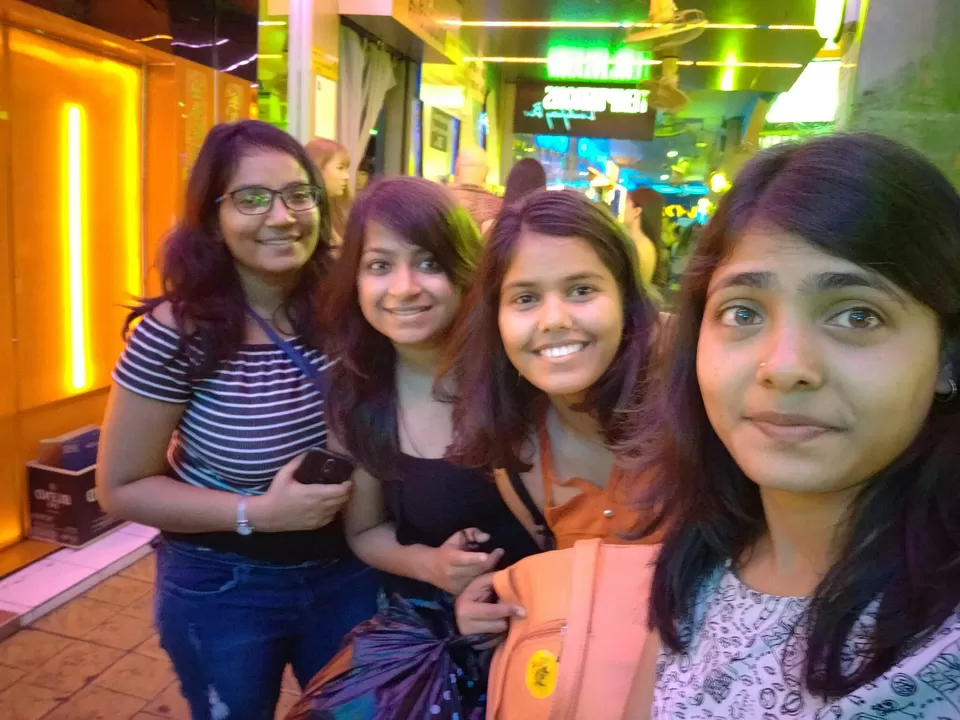 -> Had an early morning flight to Phuket, which was delayed by around 50 mins without any prior information
-> Phuket Airport is located near the shore, so the landing was way too beautiful, and also the view from the flight was amazing
-> Took a taxi from the airport to get to our Airbnb which was quite expensive, we tried searching for any cheaper mode, couldn't find any
-> After checking in, we booked our trip to Phi Phi Islands via our Airbnb owner and rented motorbikes from nearby (best way to roam around Phuket)
-> Visited Big Buddha, the road can be little tricky with curves and slopes, if you aren't confident about your driving then maybe you should book a taxi for sightseeing
-> From there visited Promthep Cape for sunset and the view was just breathtaking!
-> It was night when we reached Kata Beach, spent some time there and left for our bnb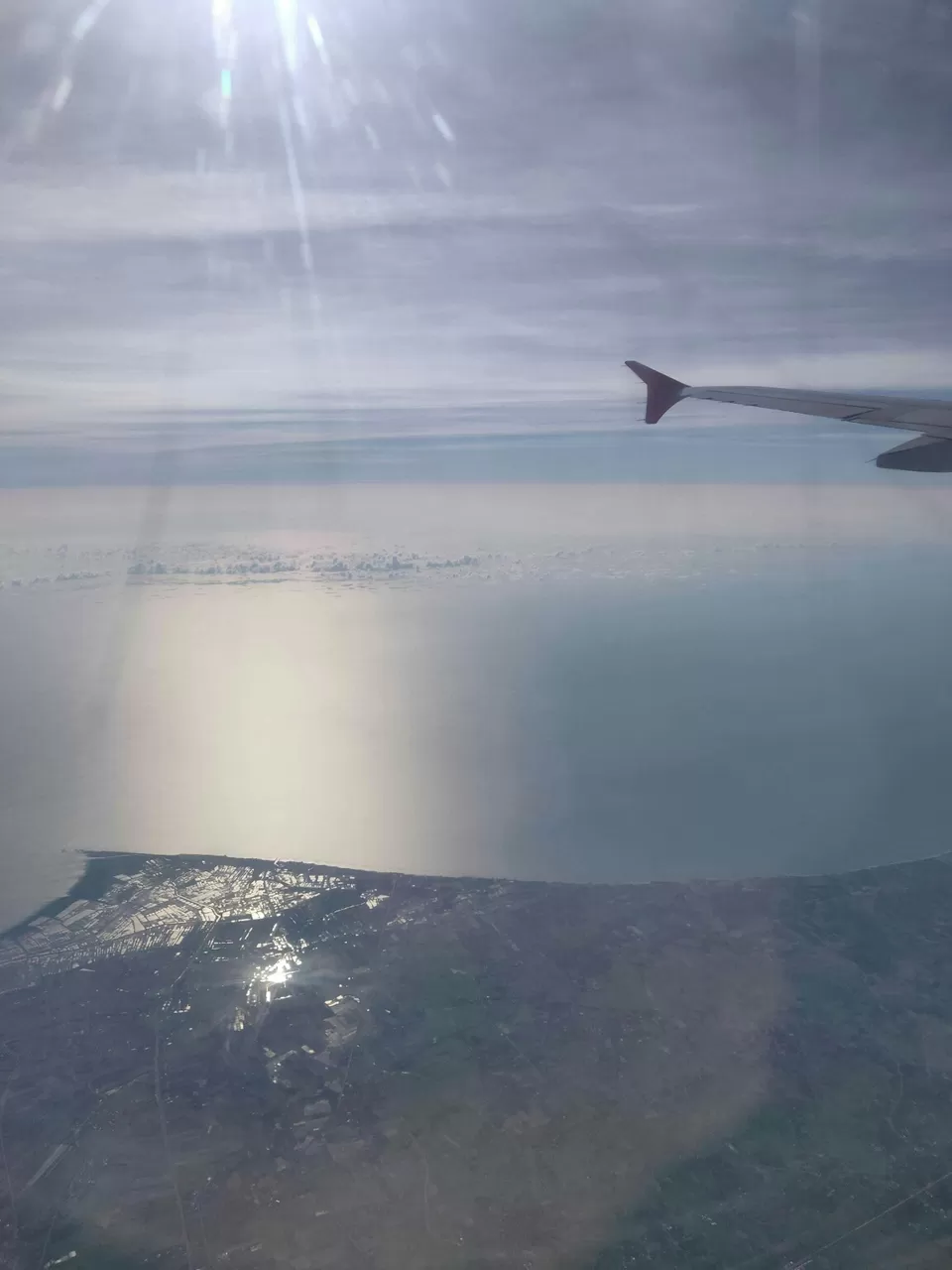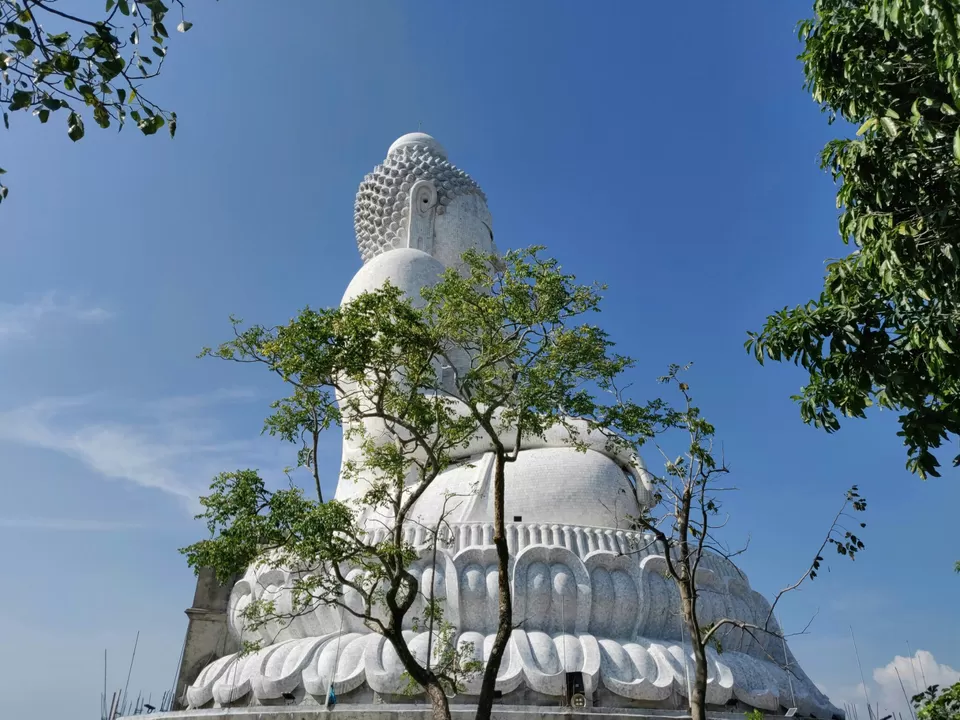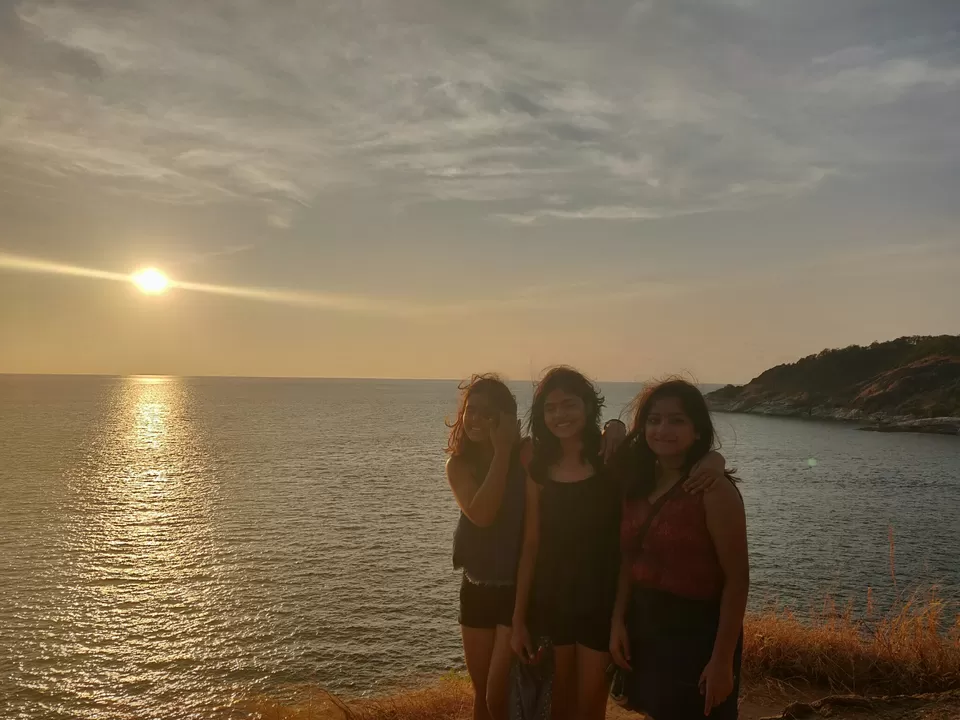 -> Picket by the tour bus for Chalong pier, from where the tour to Phi Phi starts
-> It was a pre-planned trip with around 30 people traveling together in a speed boat, visited some bays and beaches and stopped at some snorkeling points
-> One advice would be to choose your trip wisely if you cannot swim, three amongst the four of us could not swim and snorkeling was included in our plan, we tried to get in water with life jackets on, but it wasnt so easy and there was no guide for any help, they were rather saying that if you don't know swimming, don't go out. We got off at 3 beaches in total for a cumulative time of about 2.5 hours, which included lunch too. Other times we were on the boat and when everyone else would go and take a dip in that blue shiny water, all you can do is click pictures. I would have preferred a trip without snorkeling if I would have known better
-> After coming back from the trip in evening, we went for dinner at Sala Mexicalli, it was my first time eating Maxican food and I so lived it!
-> From there we went to Bangla road near Patong, famous for it's nightlife, most of the bars had free entry (especially liked Illuzion) and the crowd was amazing, one of the best places to party in Phuket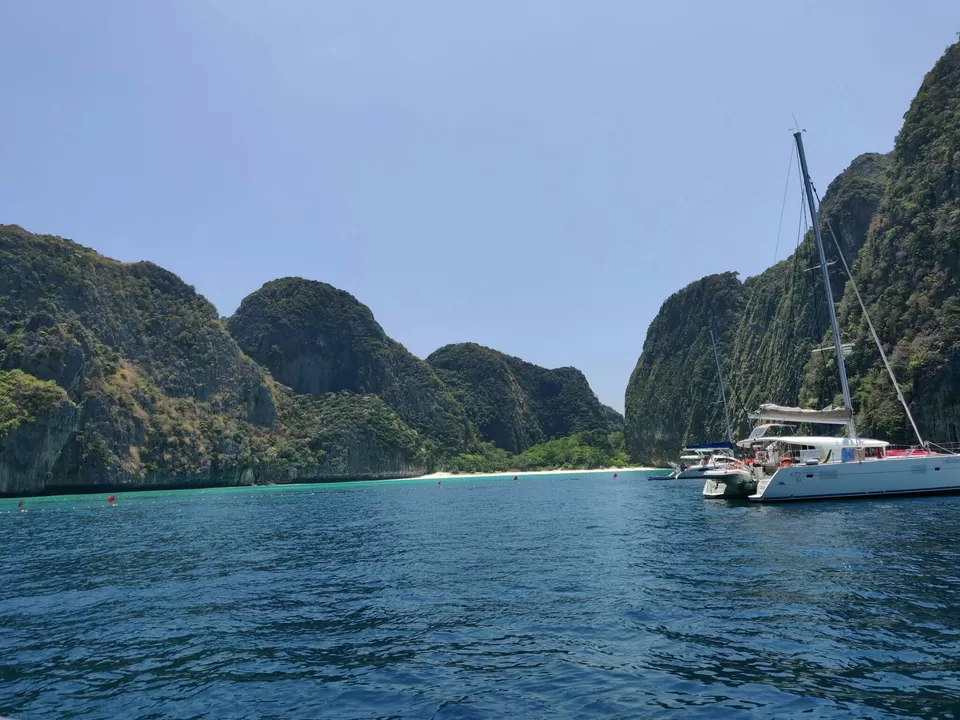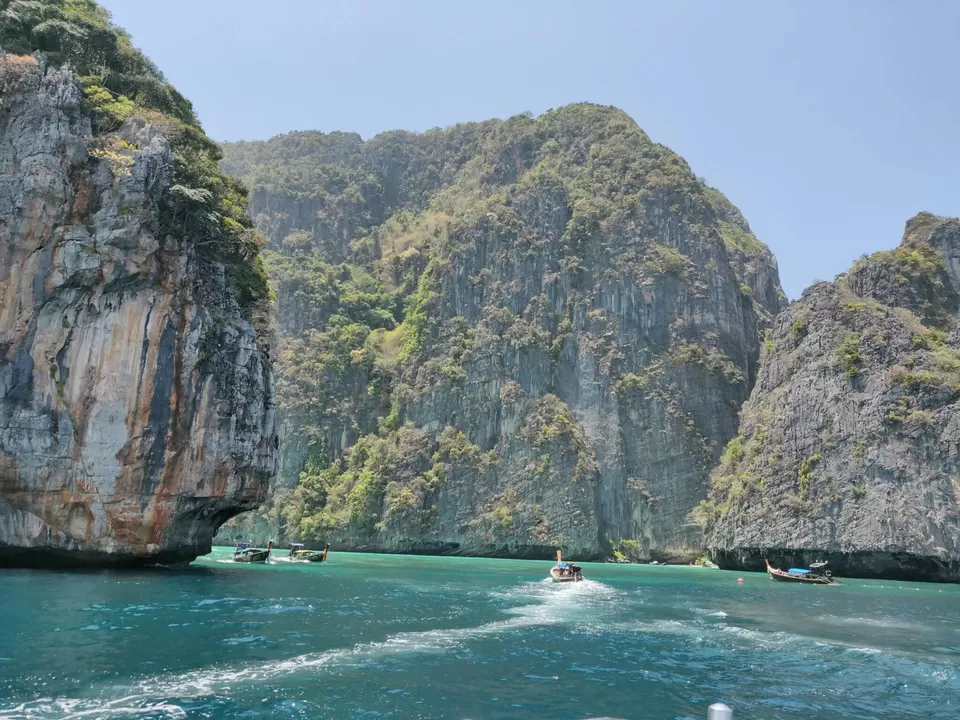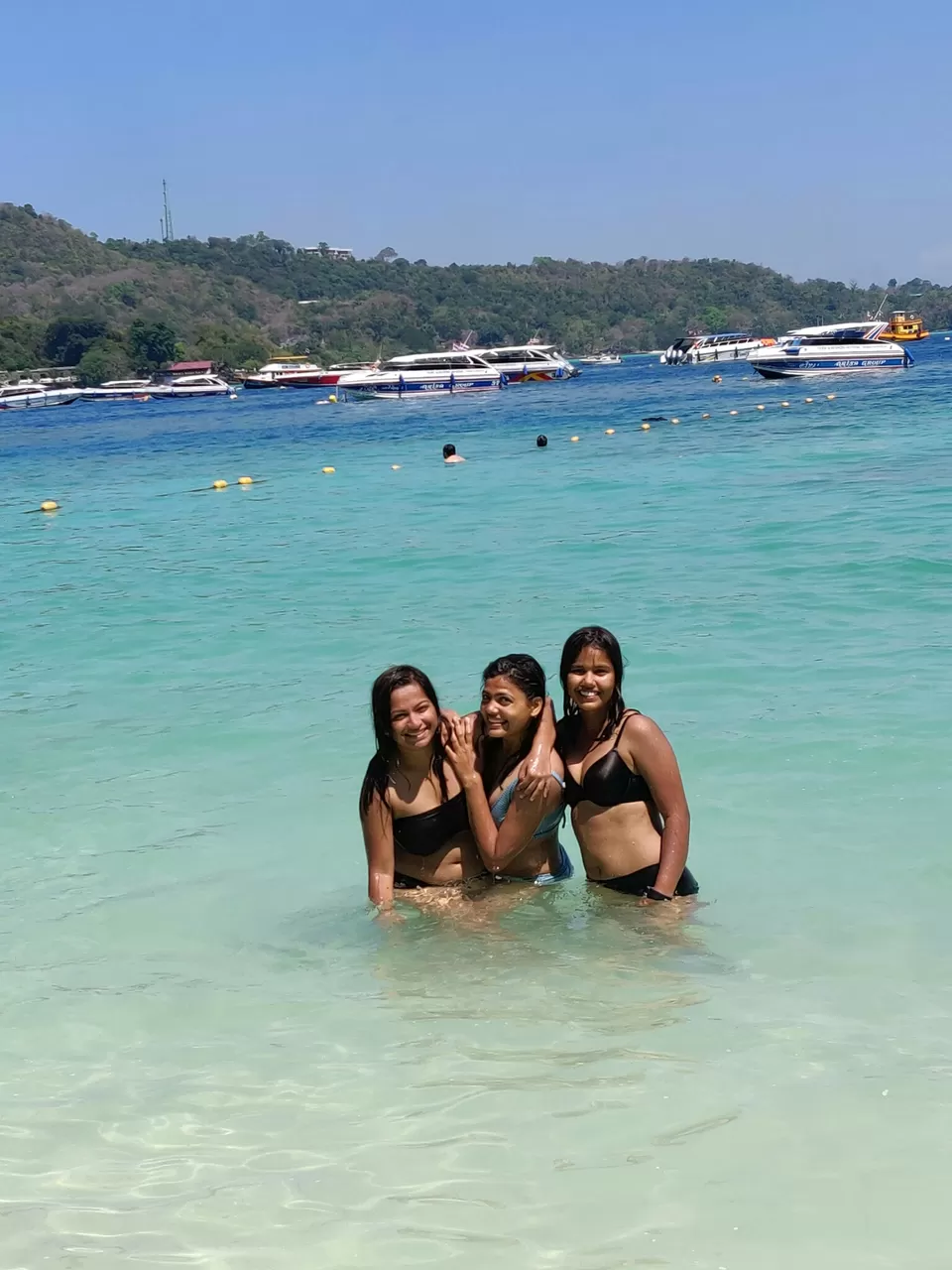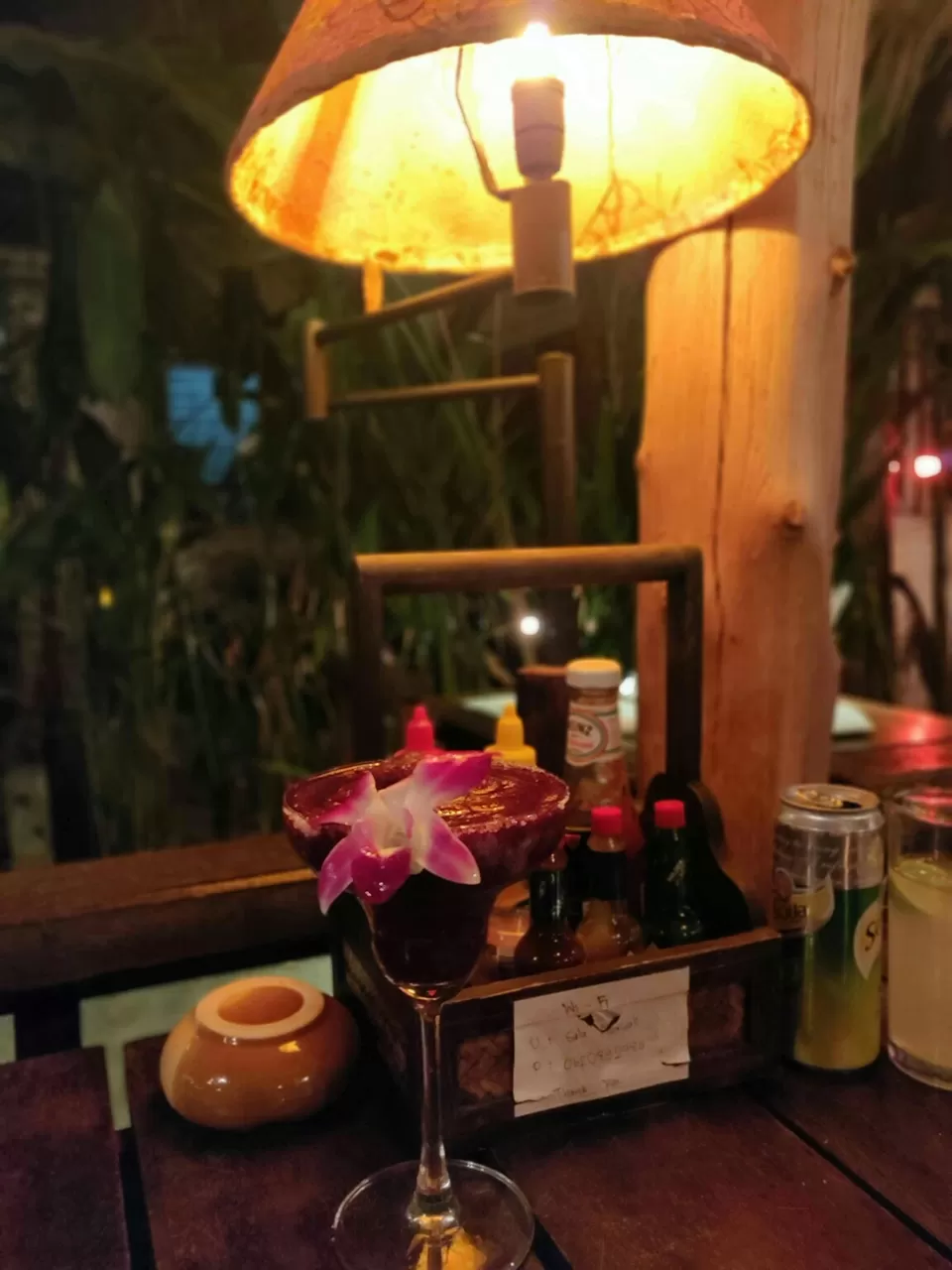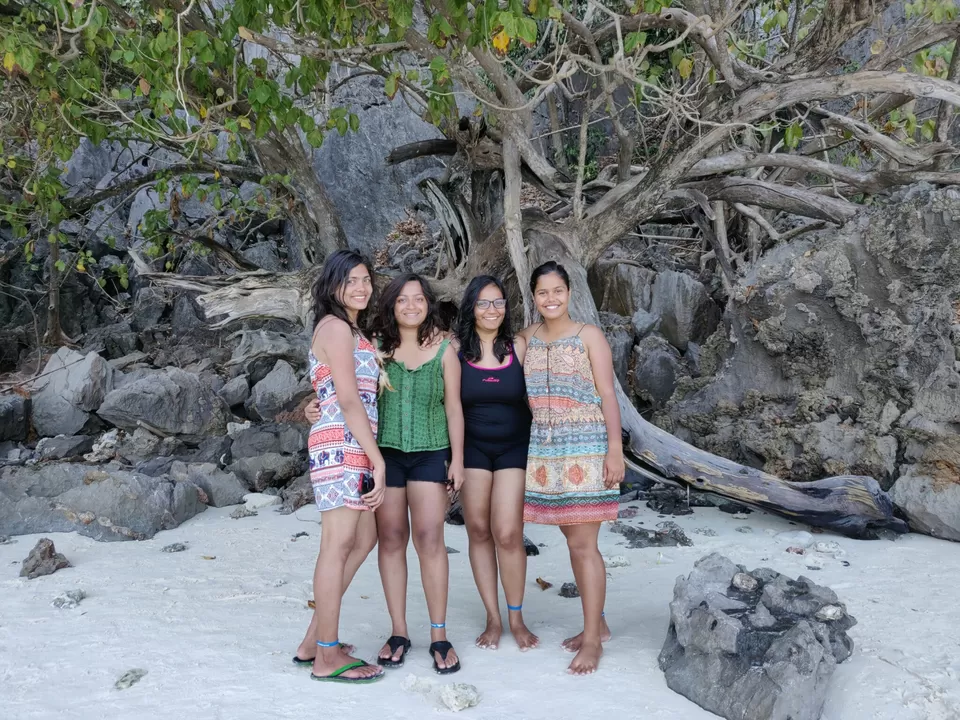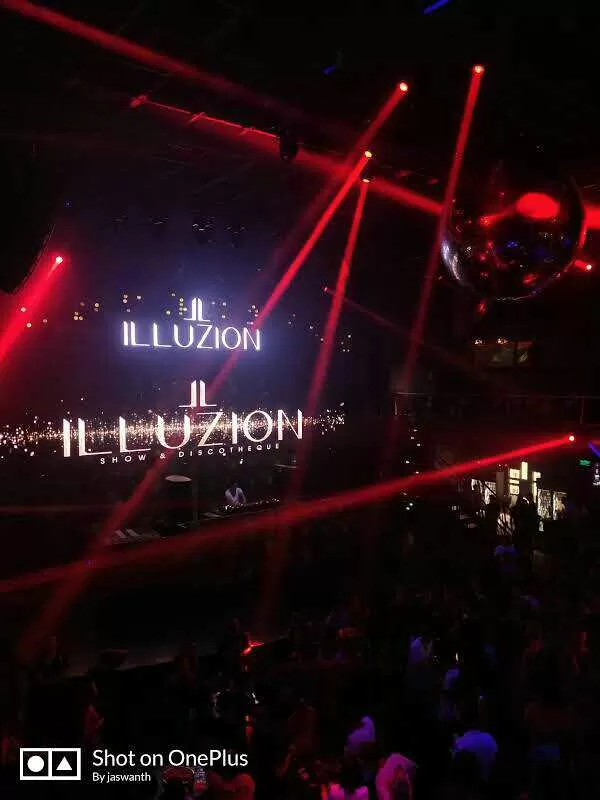 -> Had to catch a flight from Phuket in evening, we only had the morning time so we visited Kata Beach. I can never have enough of beaches! ???? (even lost my spectacles in the waves and had to drive back without them)