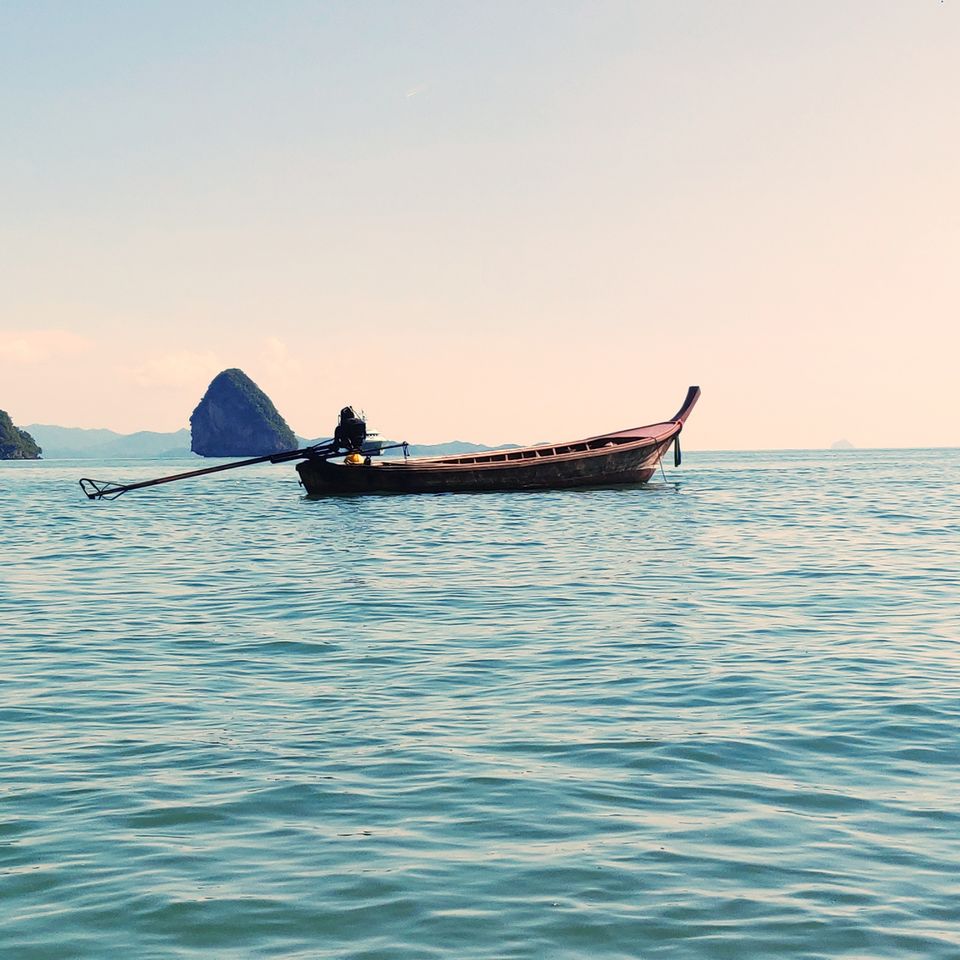 The most exciting part of anything is the beginning and more so when it is travel.4 of us headed out for the first international trip.In no time we reached NSCBI airport,Kolkata and collected our boarding passes,completed immigration and security check and then the mandatory social updates. : )
Soon boarding started and in sometime we were in the air !! adios Kolkata for a few days!!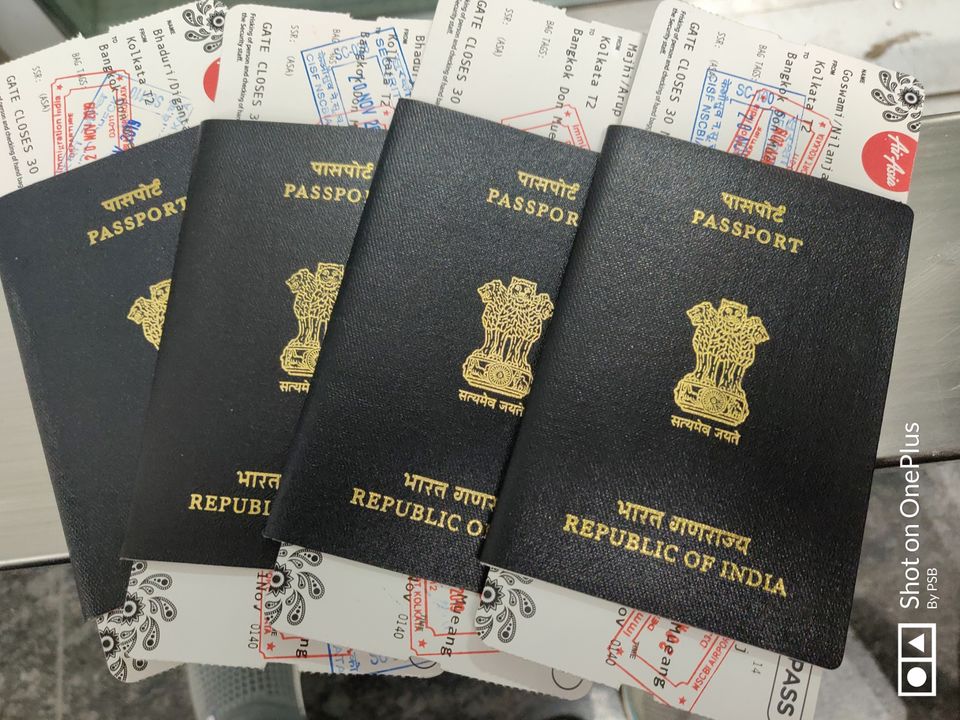 4:30am ICT :
Sawadee Bangkok :) That was how we were greeted in Bangkok. We landed at Don Meung Airport and rushed for VOA(Visa on Arrival). Passport,travel itinerary,hotel booking and return ticket along with the departure card(provided in the flight) duly filled are mandatory. VOA usually takes 2-3 hours time and is free now until December for Indian citizen.
"Have a pleasant stay in Thailand" --> VOA granted successfully :)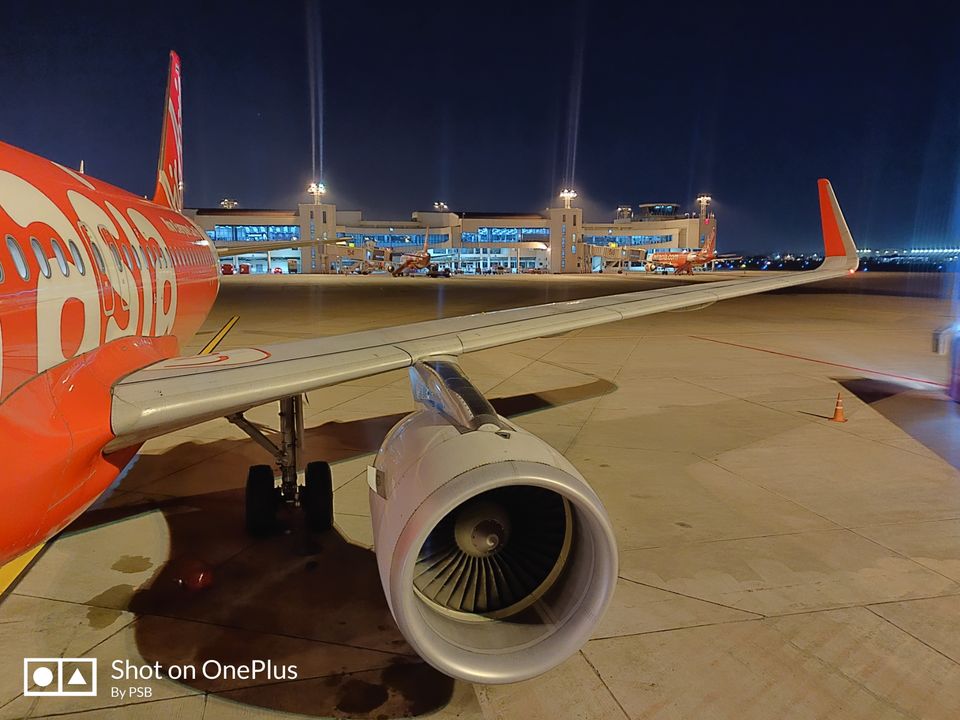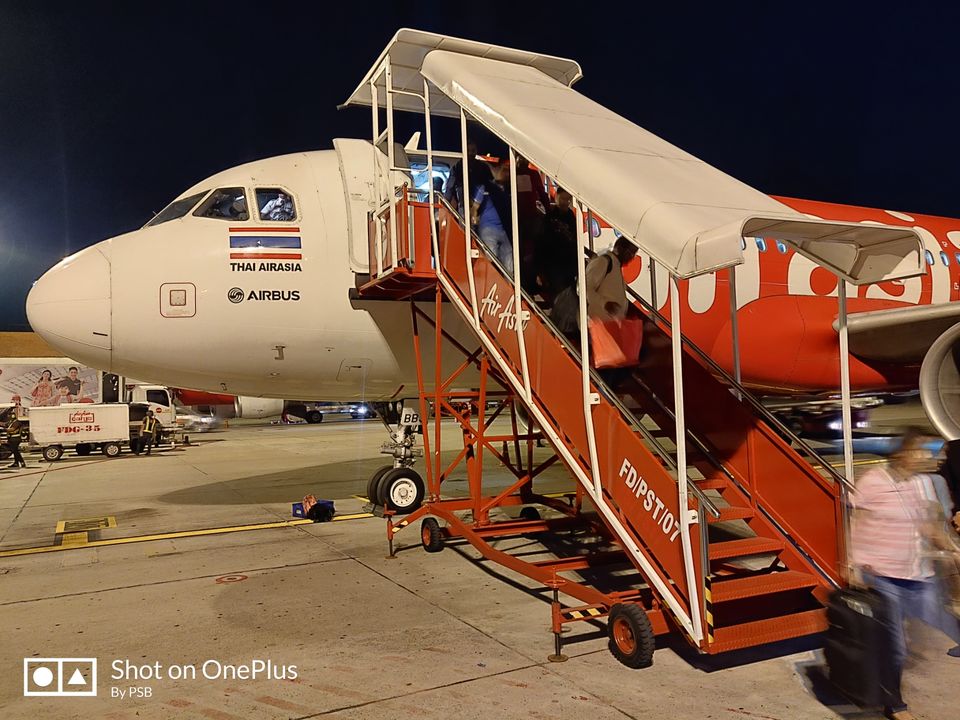 "Grab" is the app used to book cab services. We grabbed a GRAB and reached Grand Palace.
7:30 PM ICT :
After a sort of hectic day,we took a Grab and reached Don Meung Domestic Airport headed for Phuket,the main destination. Yeah since we were on a tight schedule,we did not take any hotel in Bangkok.
Reached Phuket at midnight and went to straight to the hotel dead tired !!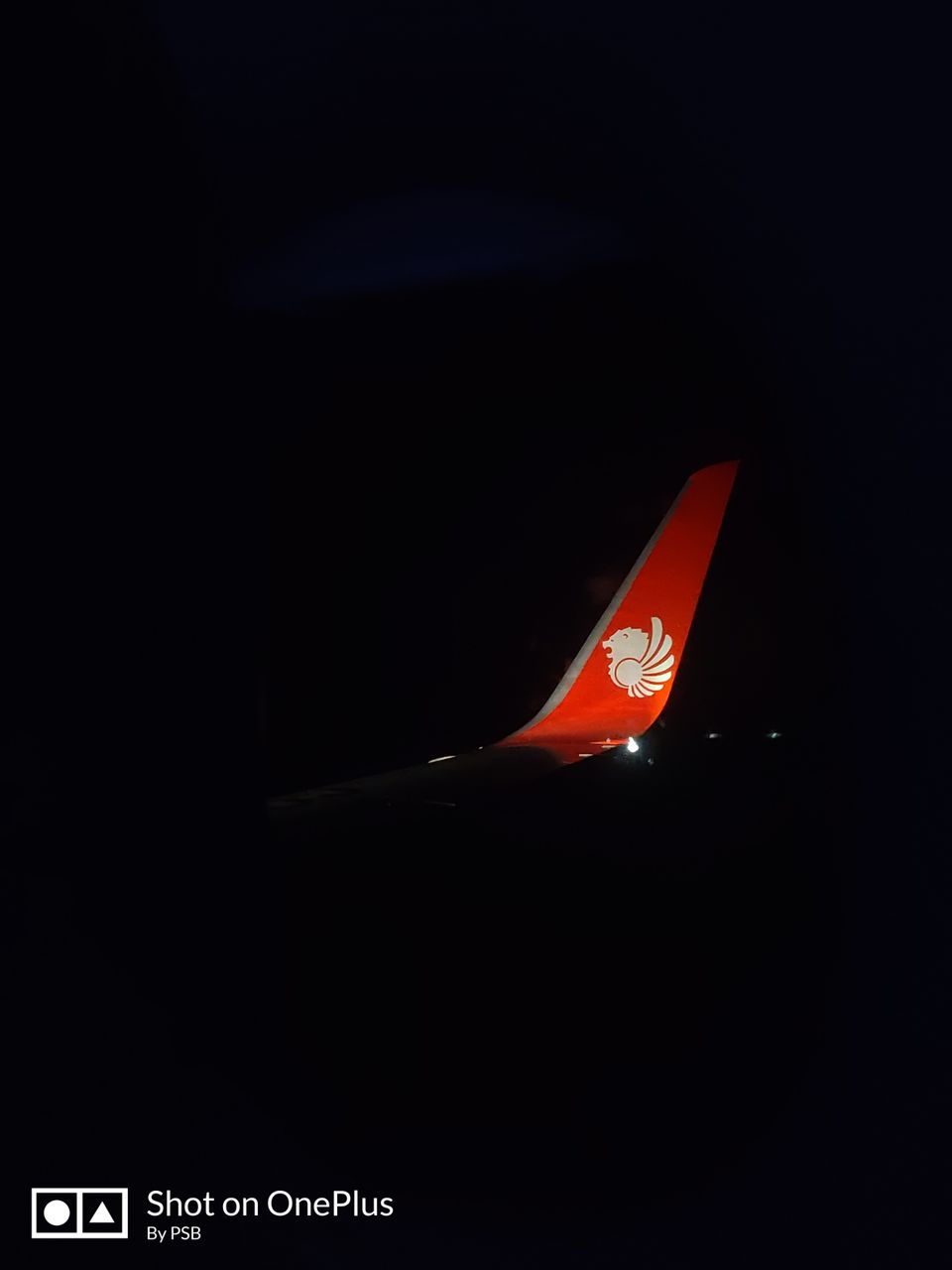 9:00 AM ICT:
A light day was planned which started with Amazing breakfast.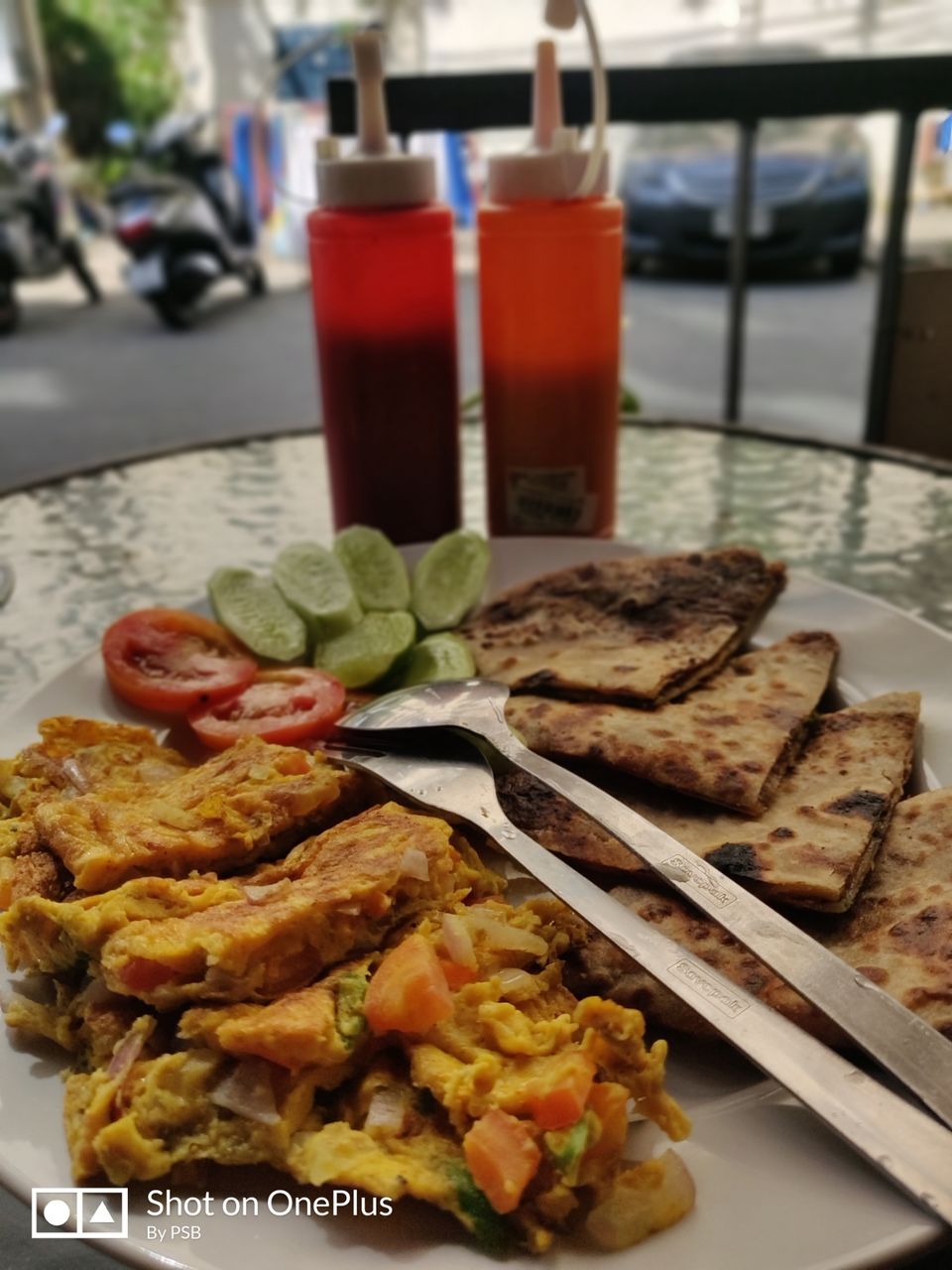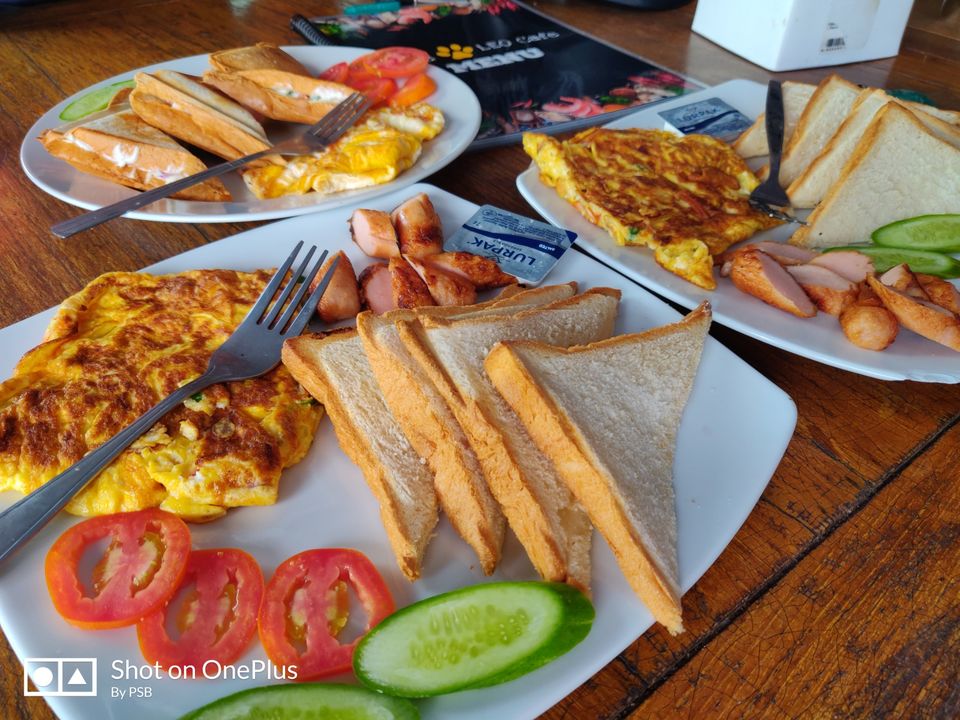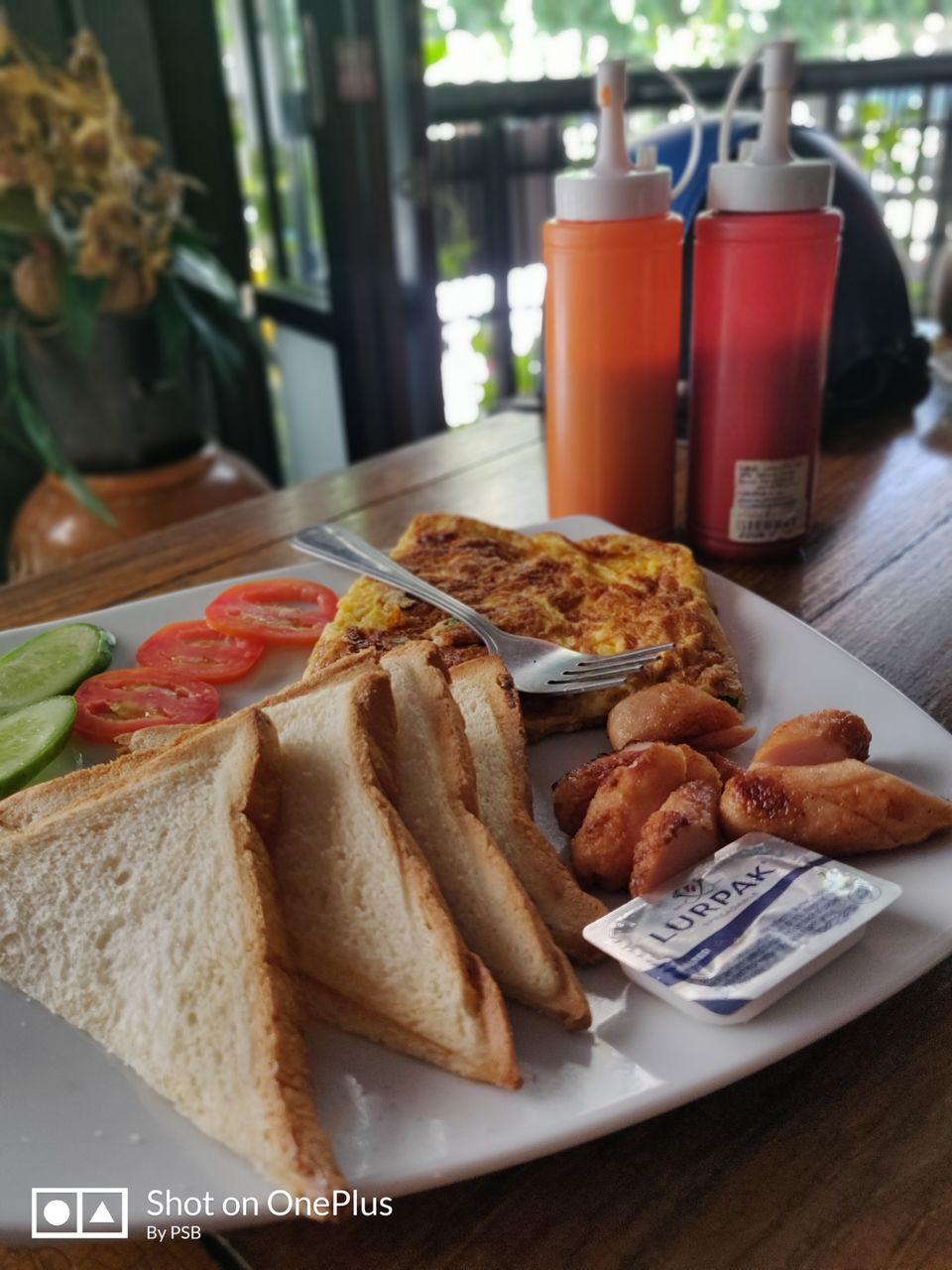 And then we rented 2 bikes and the trip round Phuket starts :)
Plan was to cover the local sight seeings around Phuket town. And with Google Maps on ,we made sure to make the most of our vacations.
The following pictures will say much more than what I write :)
Karon Beach
Kata Beach
Karon View Point
Windmill View Point
Sunset at Promthep Cape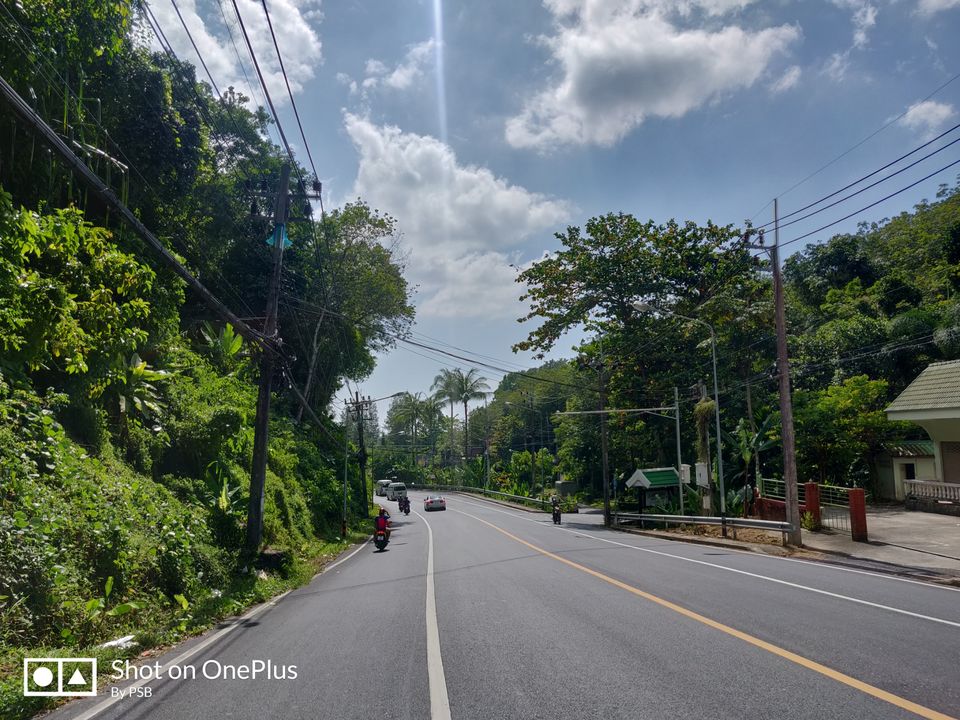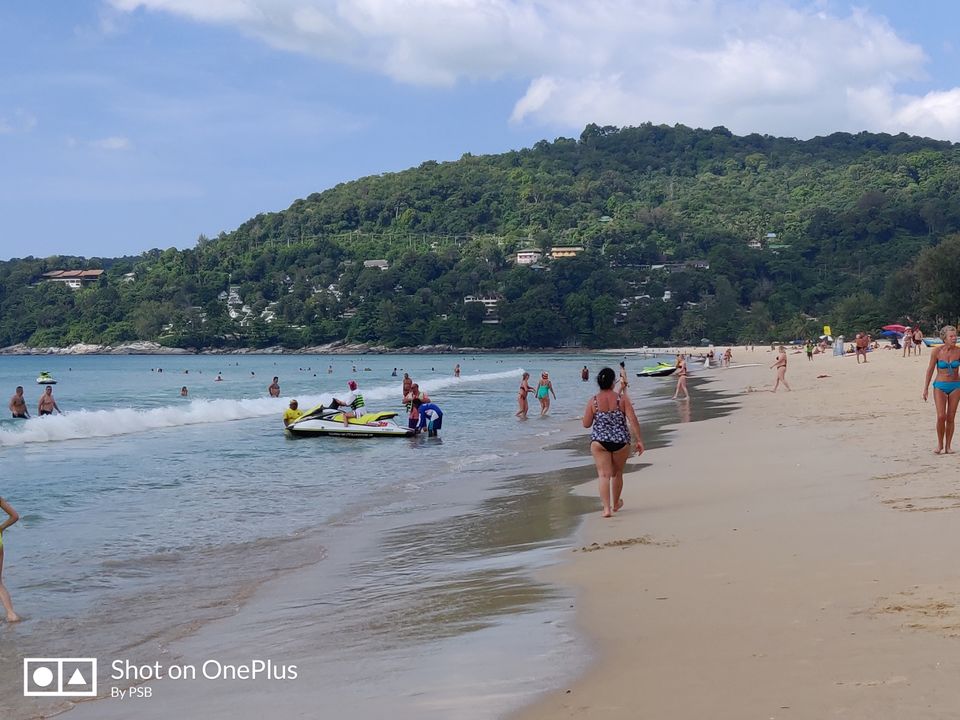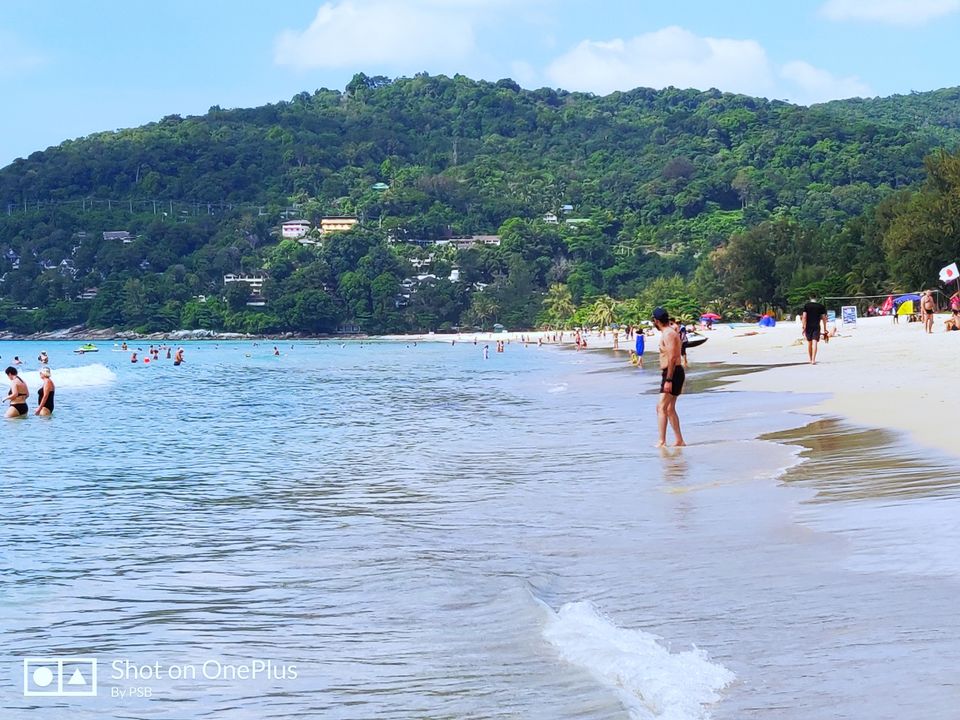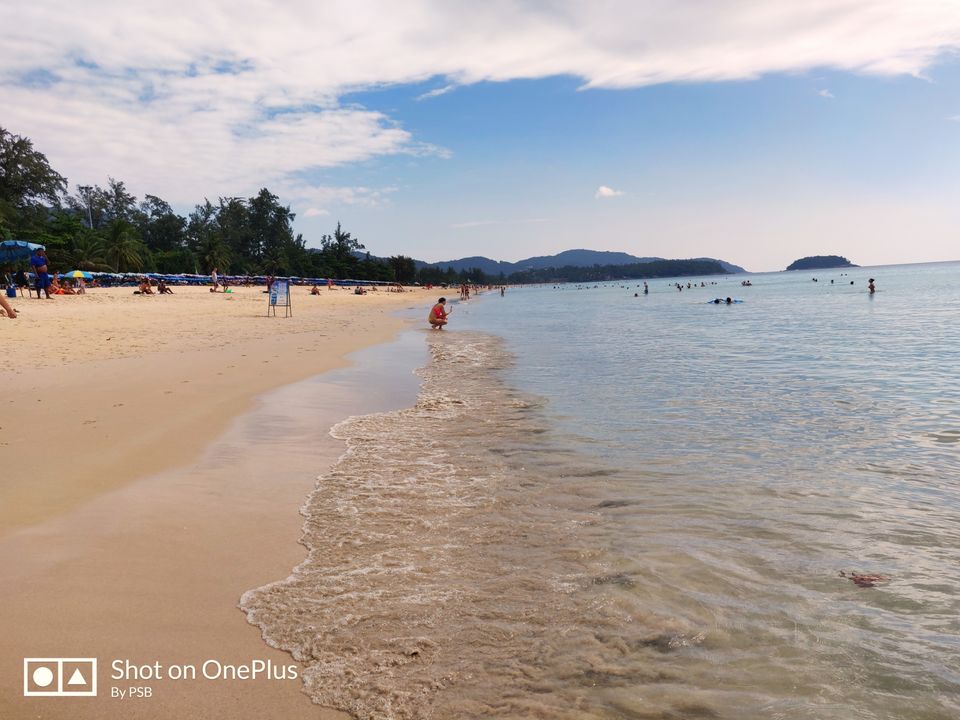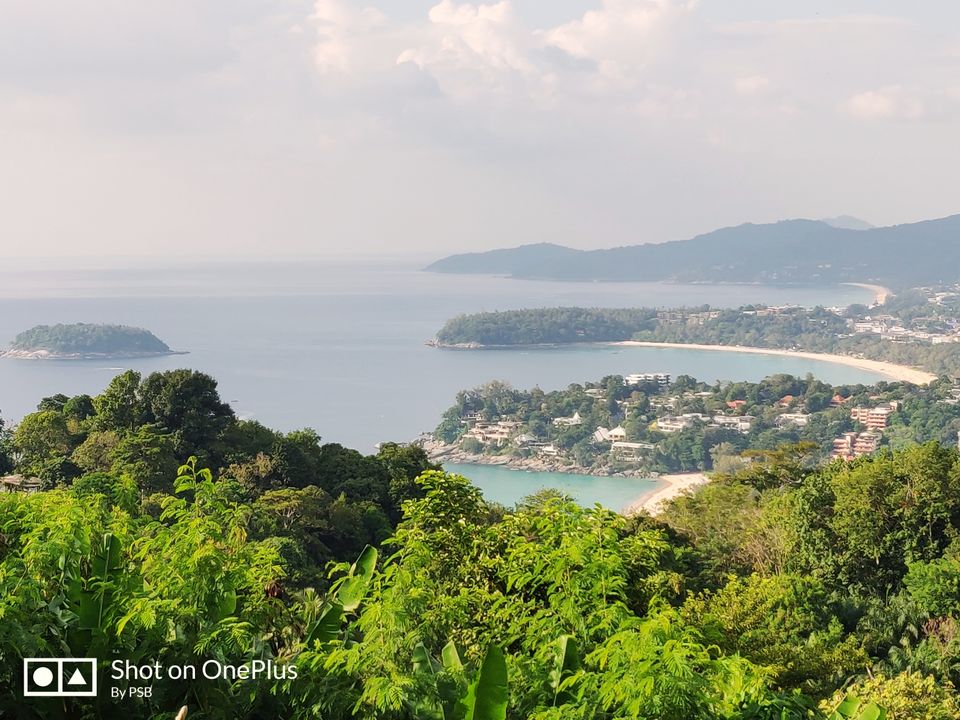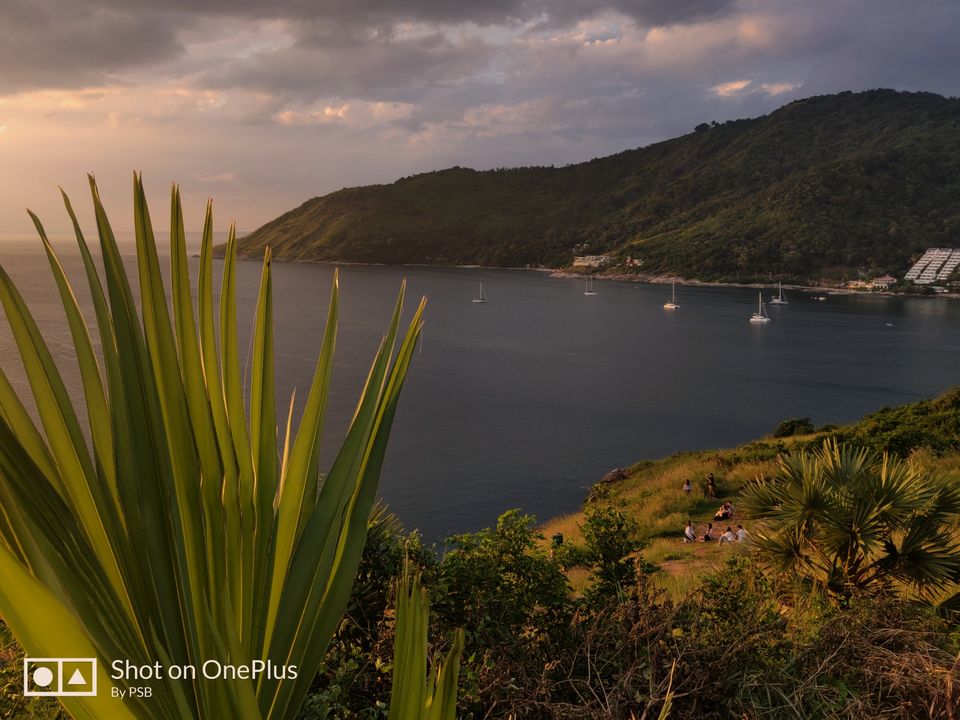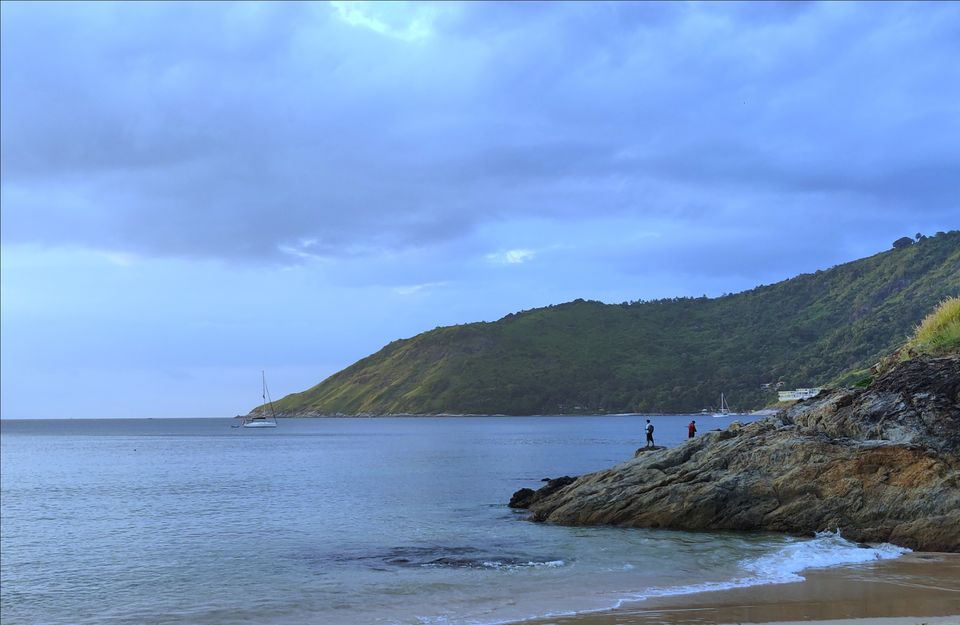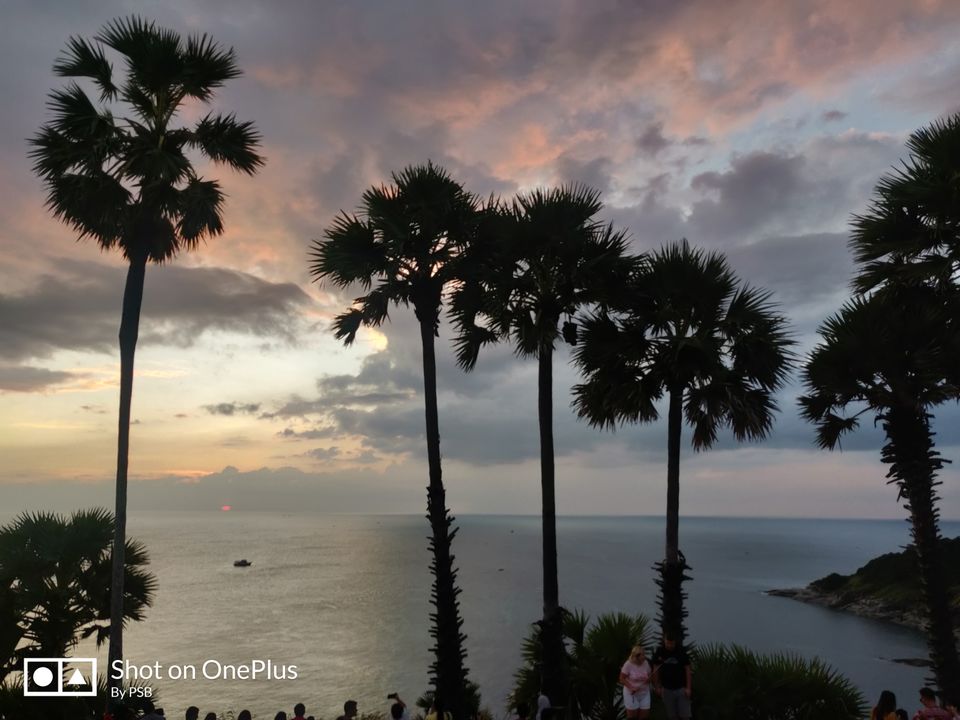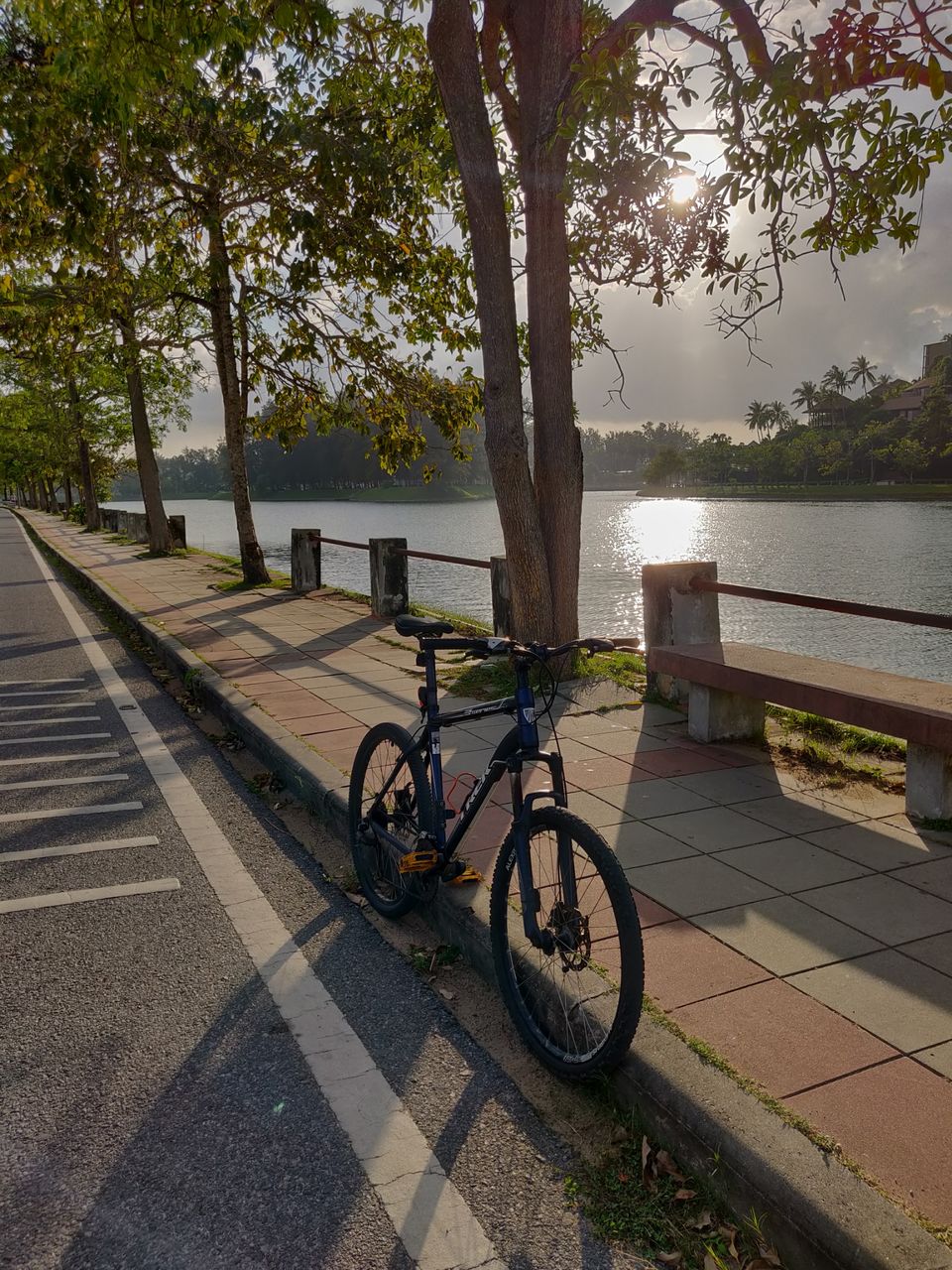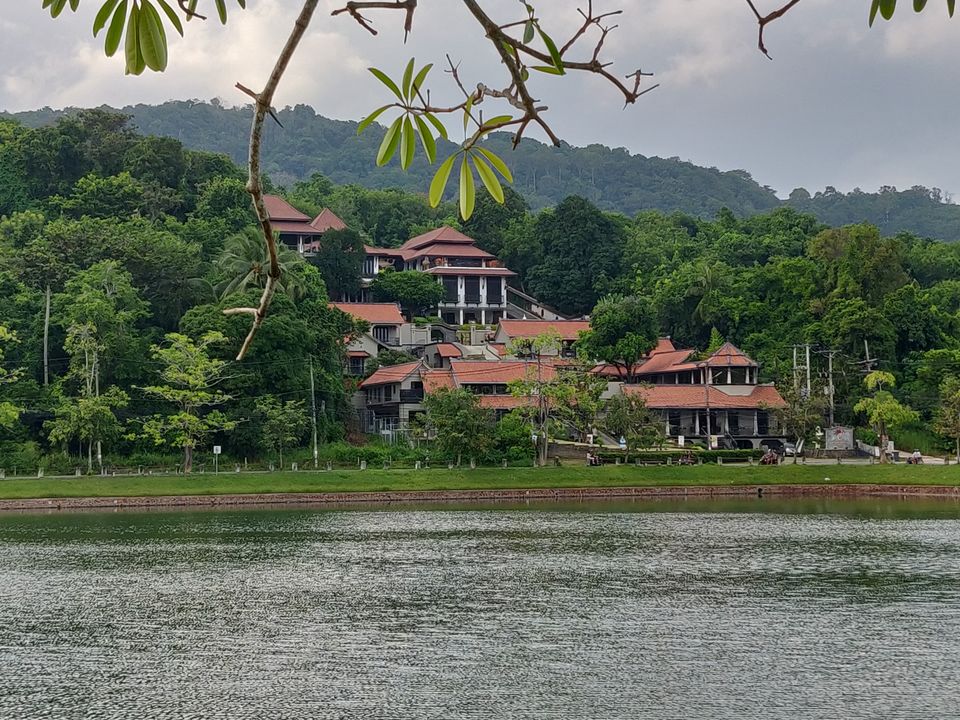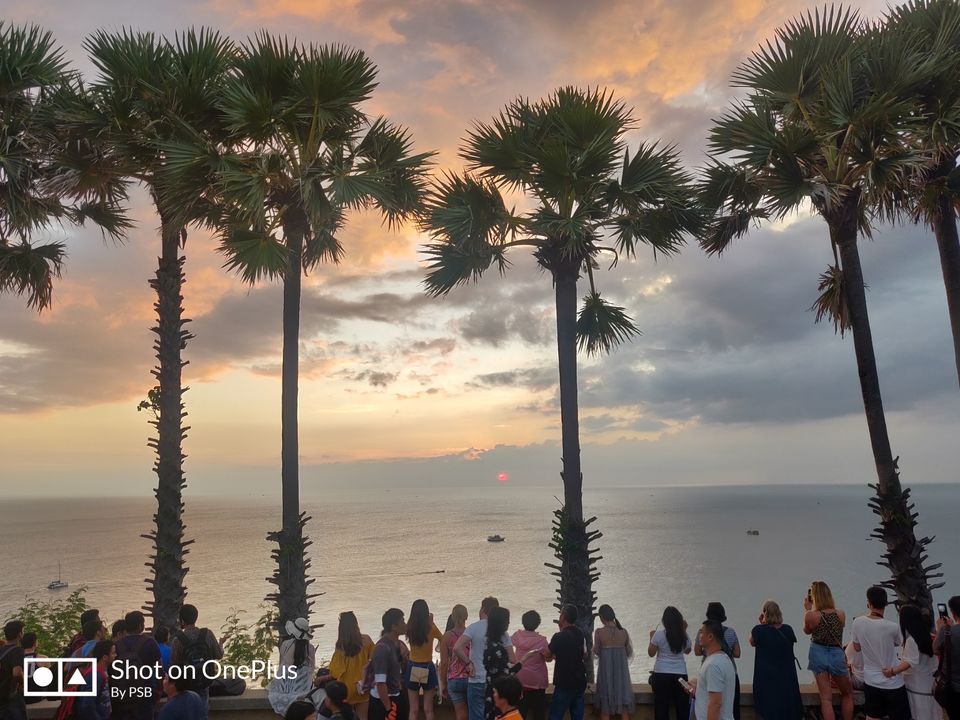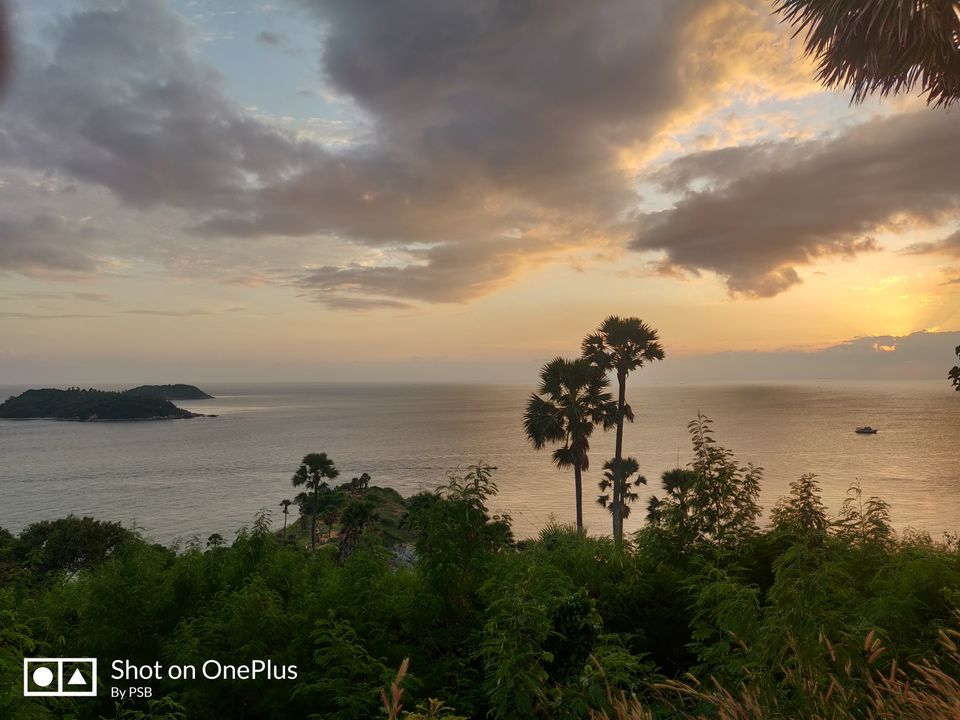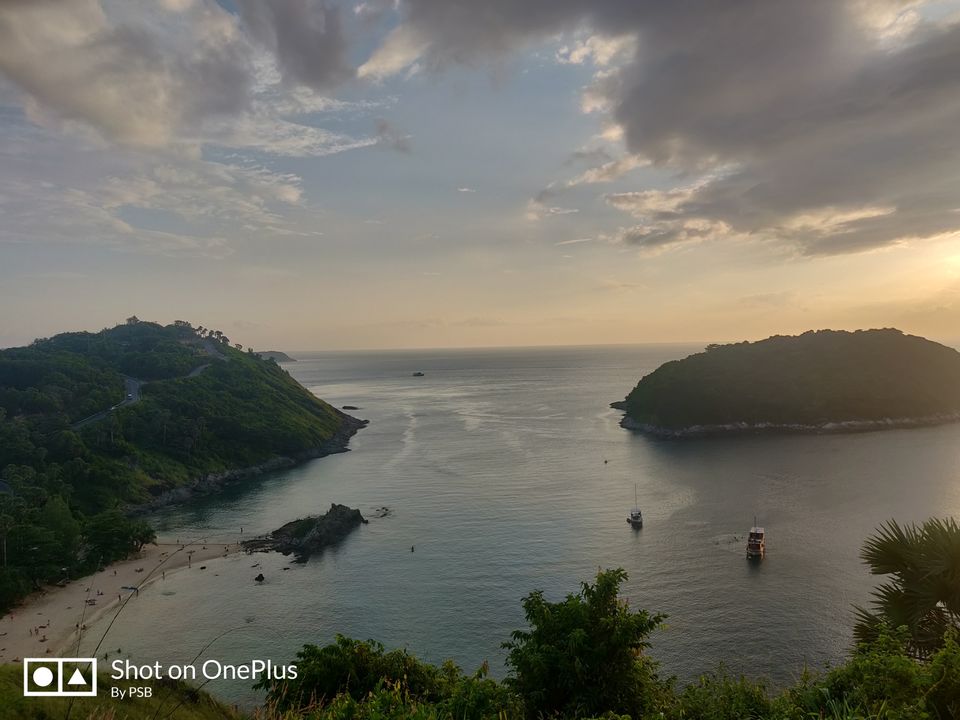 We returned to our hotels by 9pm tired and kept our gadgets and headed for what Thailand is famous for - foot massage,body massage and ETC ETC.... ;)We took foot massage for an hour .. Amazing it was ! :)
Dinner time.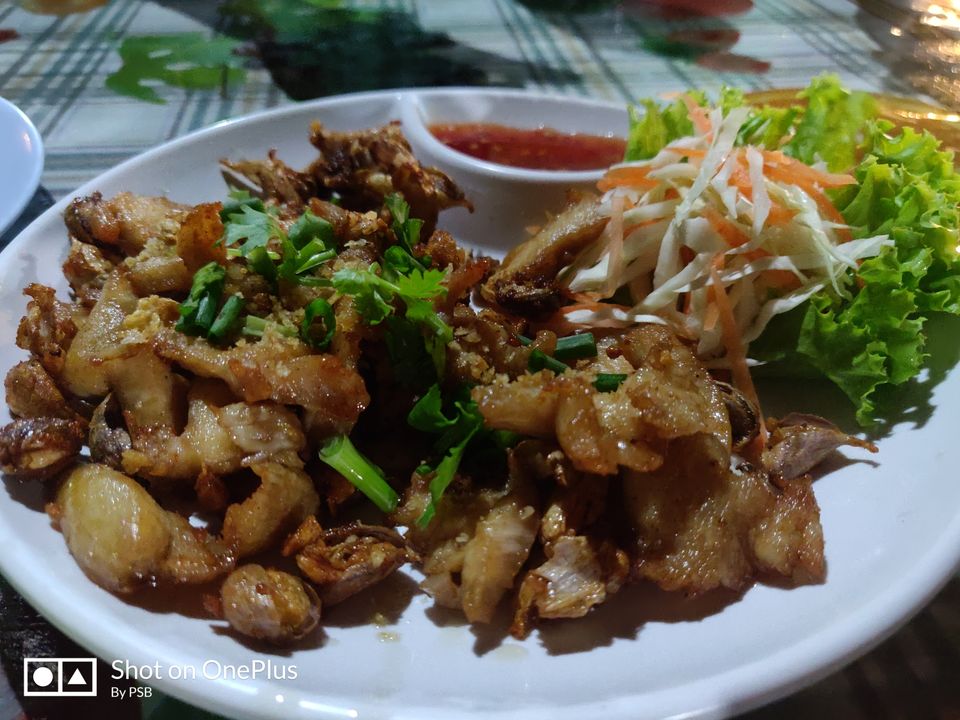 Its Phuket and night life has its own life :) PATONG BEACH and BANGLA WALKING STREET.
Pubs,Strip Clubs and all that you think of,when Thailand comes to your mind,and you will get it here ;)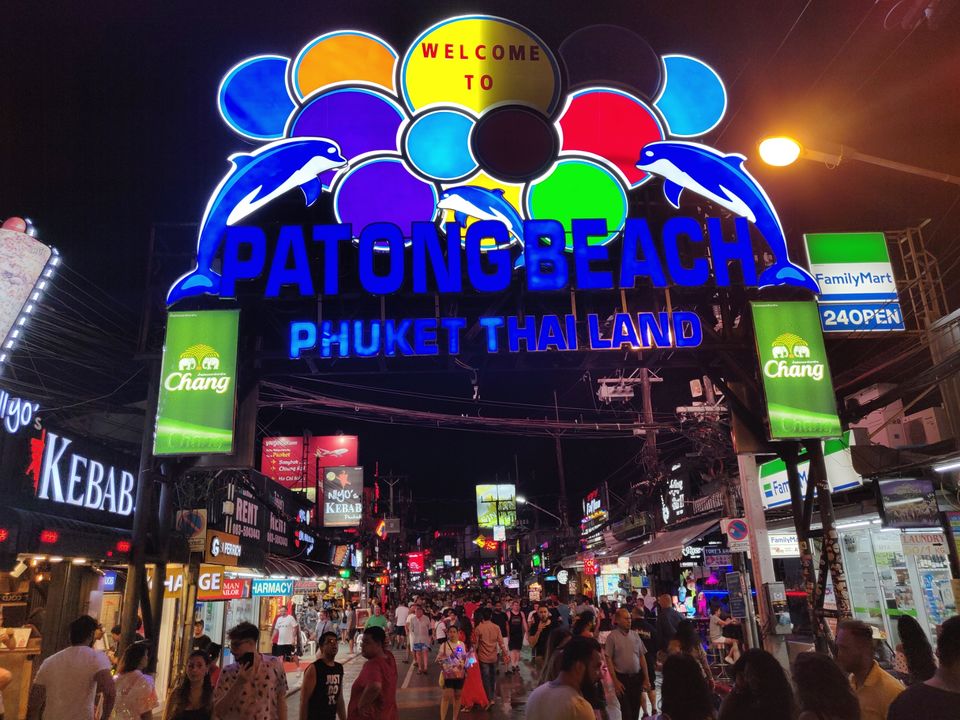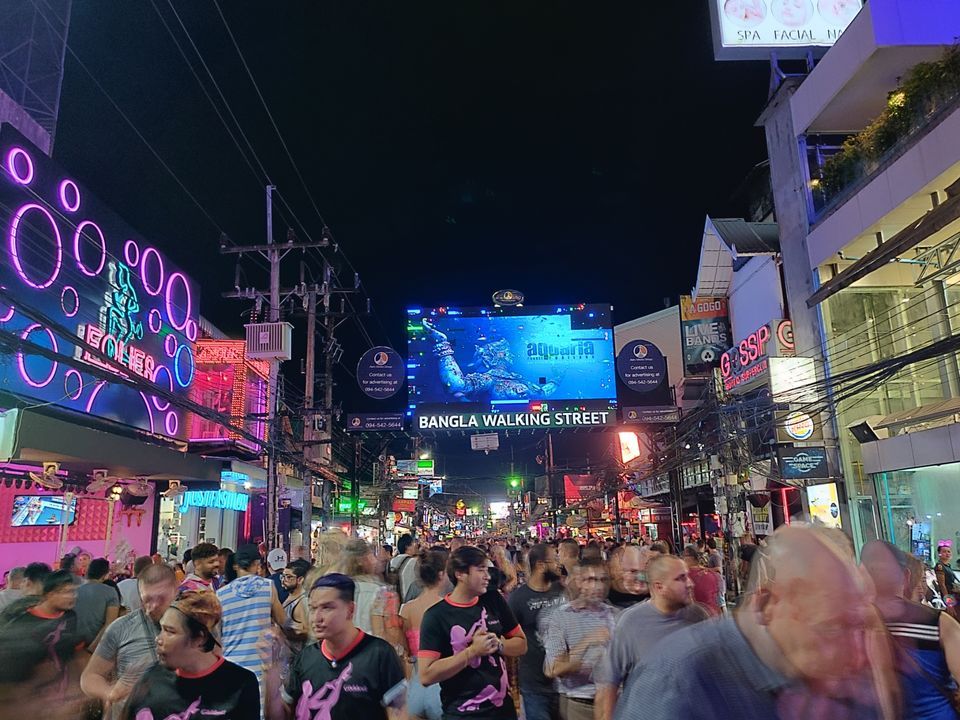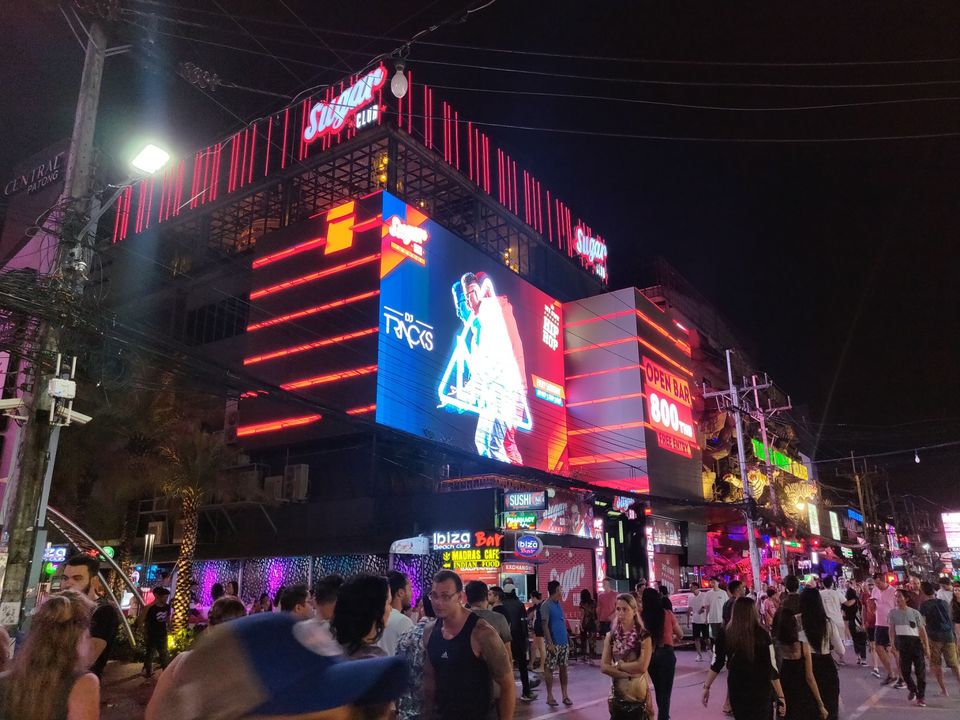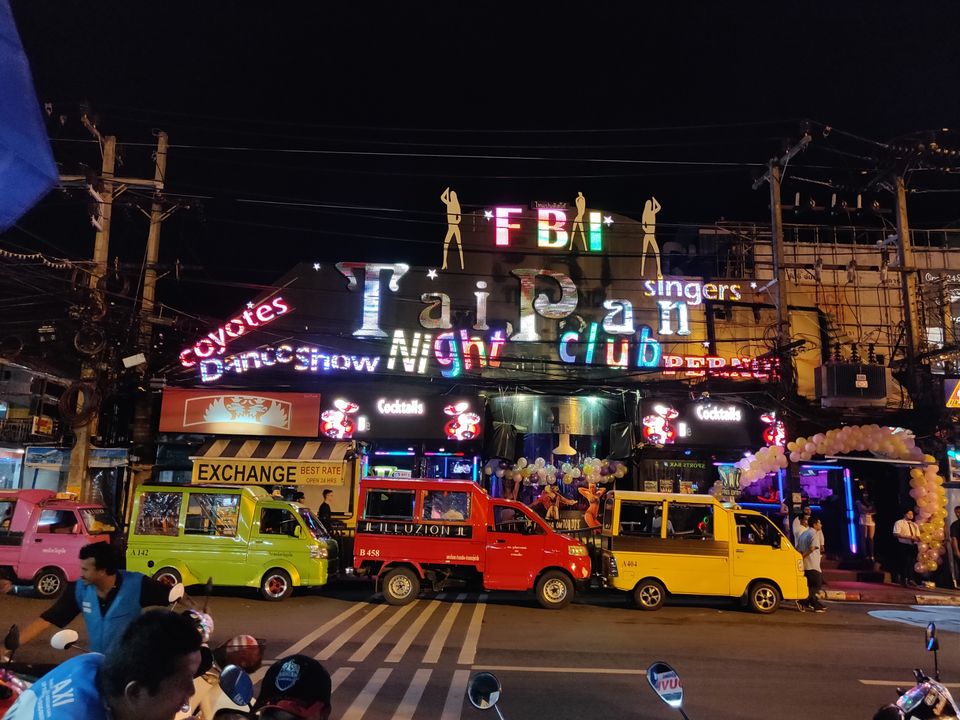 8:00 AM to 7:00 PM :
We had our island tour booked in advance. Minivan picked us up from from the hotel and dropped us to the pier from where we were supposed to depart for Phi Phi island.
The tour guide briefed us in the pier about the safety instructions and headed for the speed boat which would ferry us to the Phi Phi islands.
Additional bonus was free snorkelling for 3 times at various parts of the tour.
Again,instead of writing,i would let the pictures talk!! Njoy :)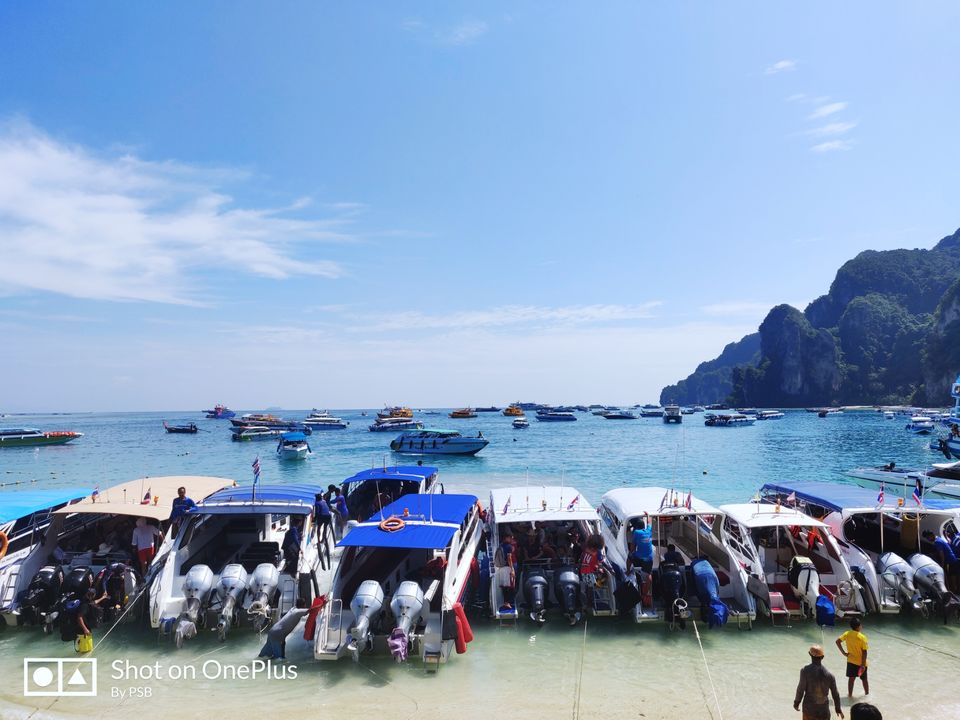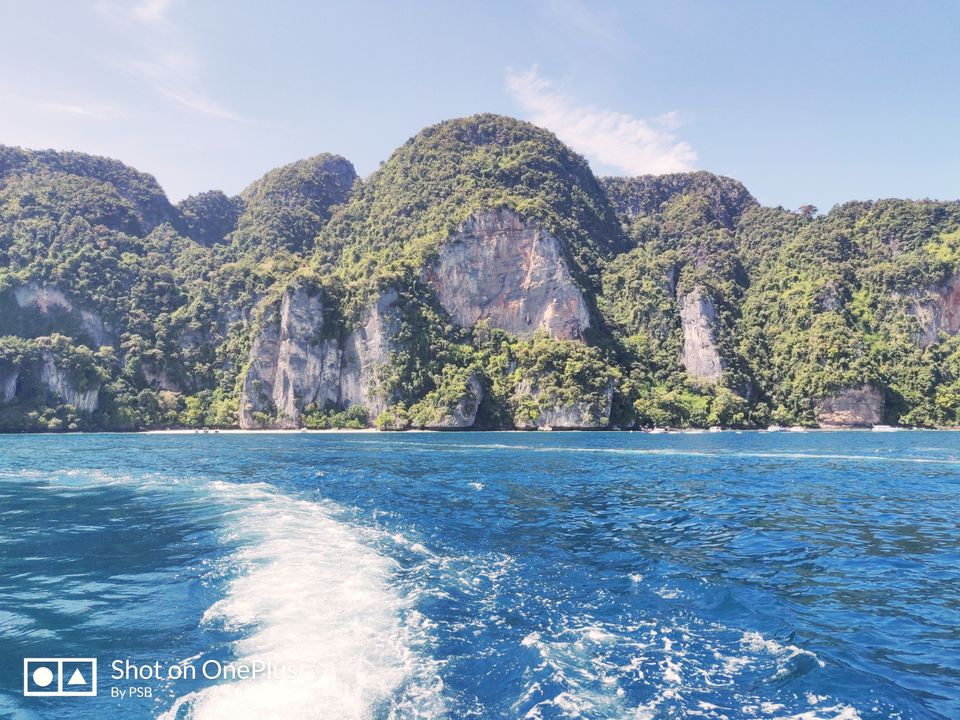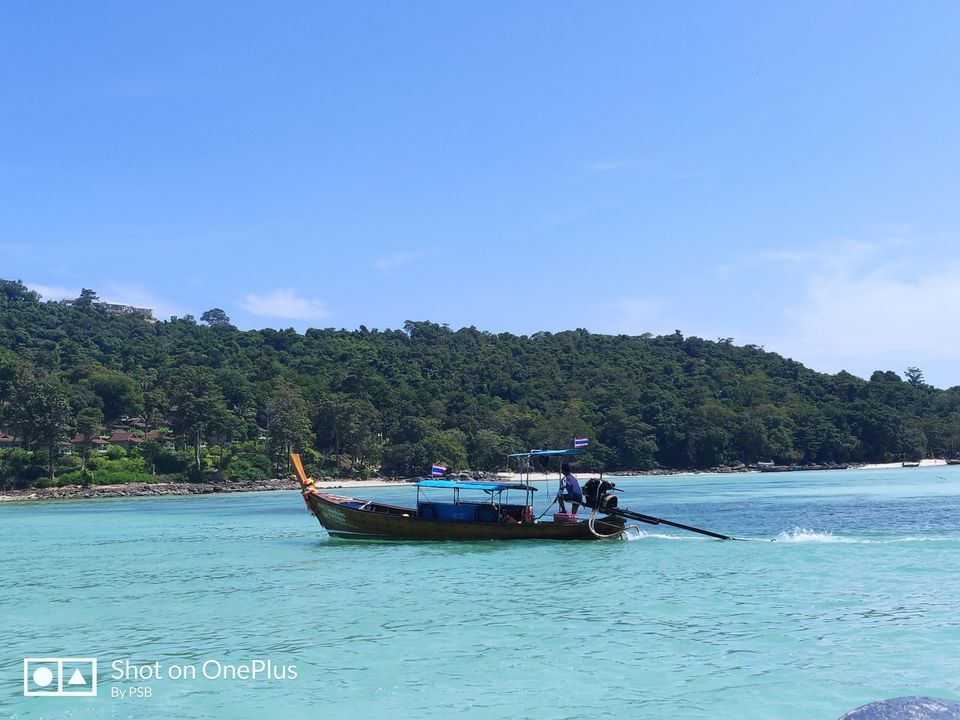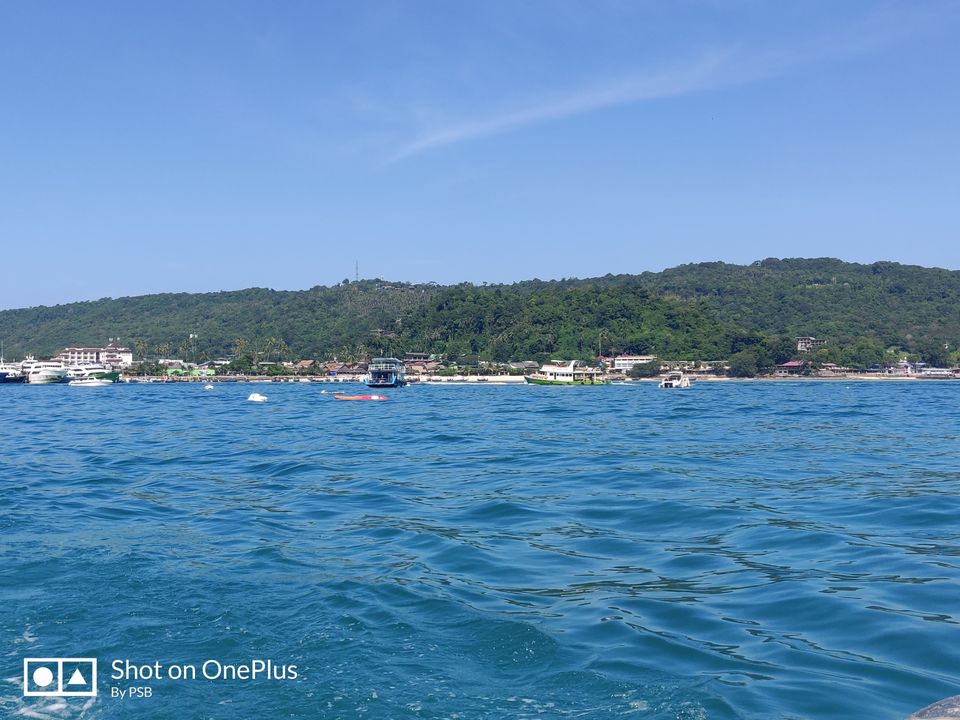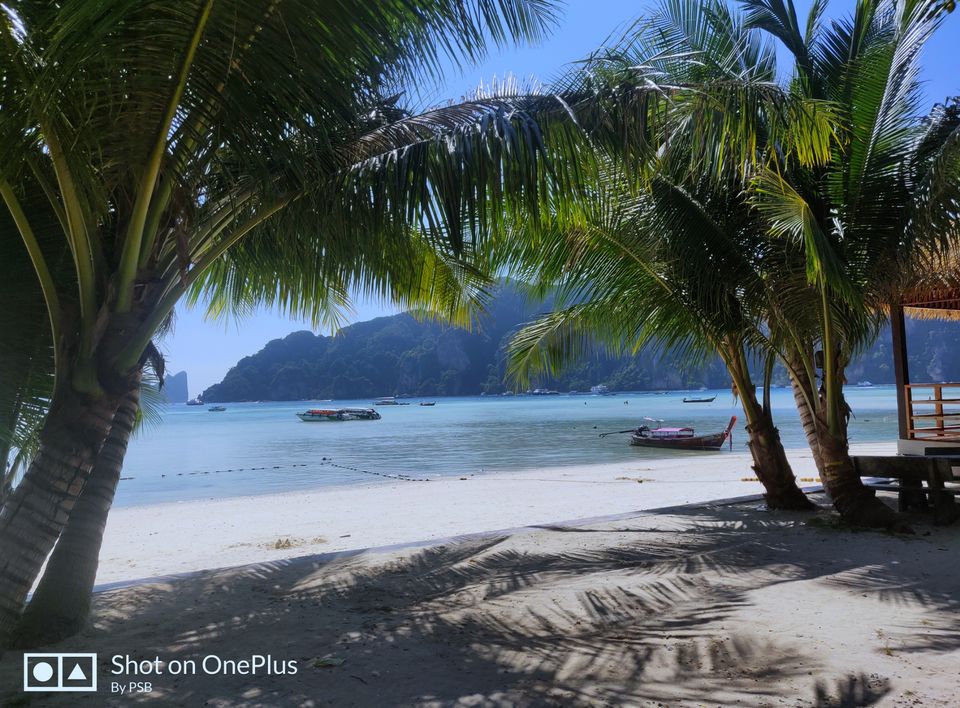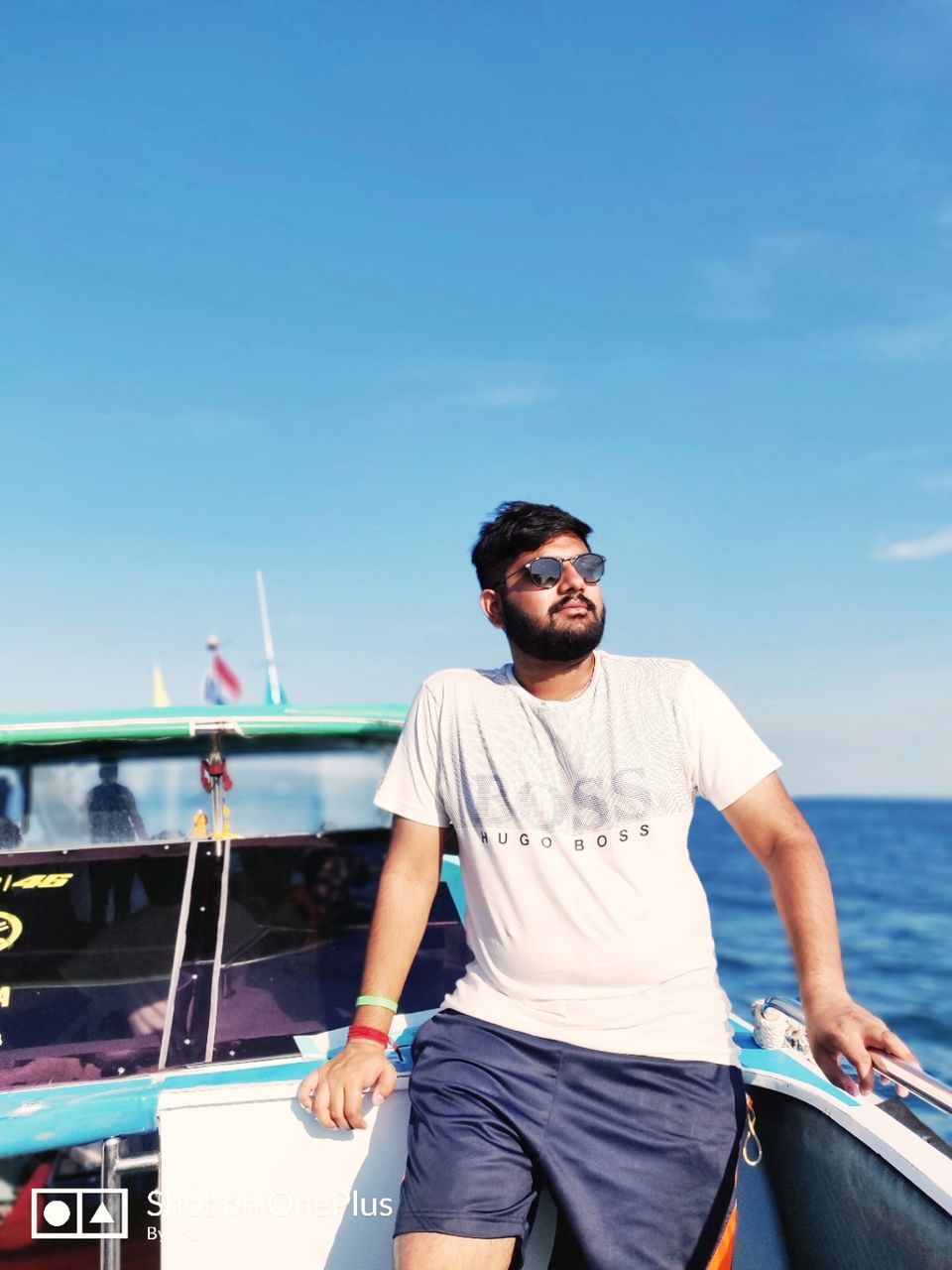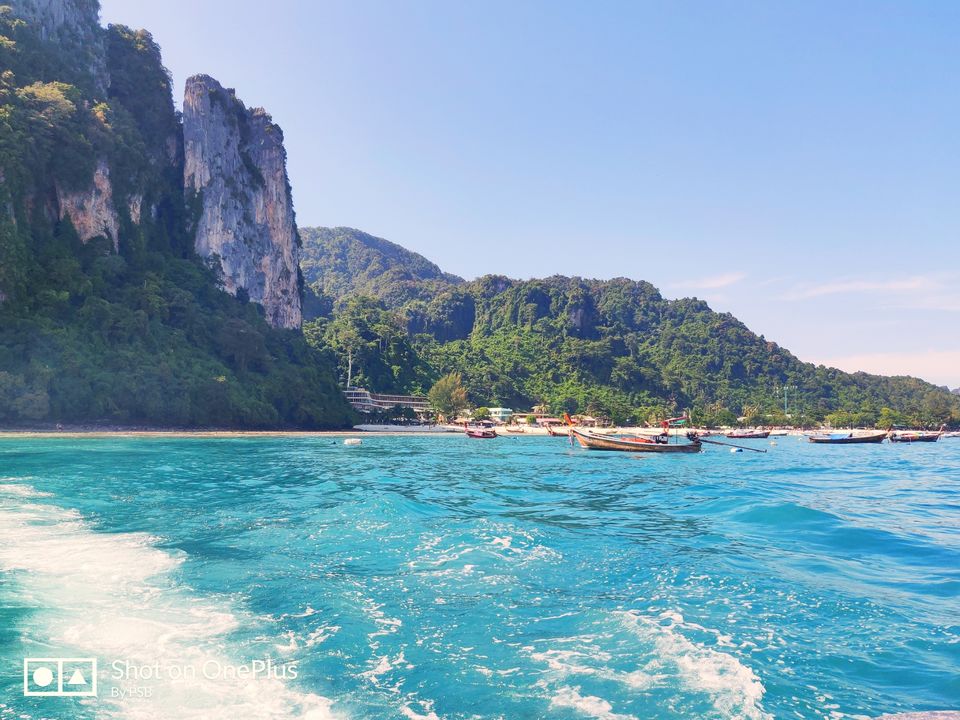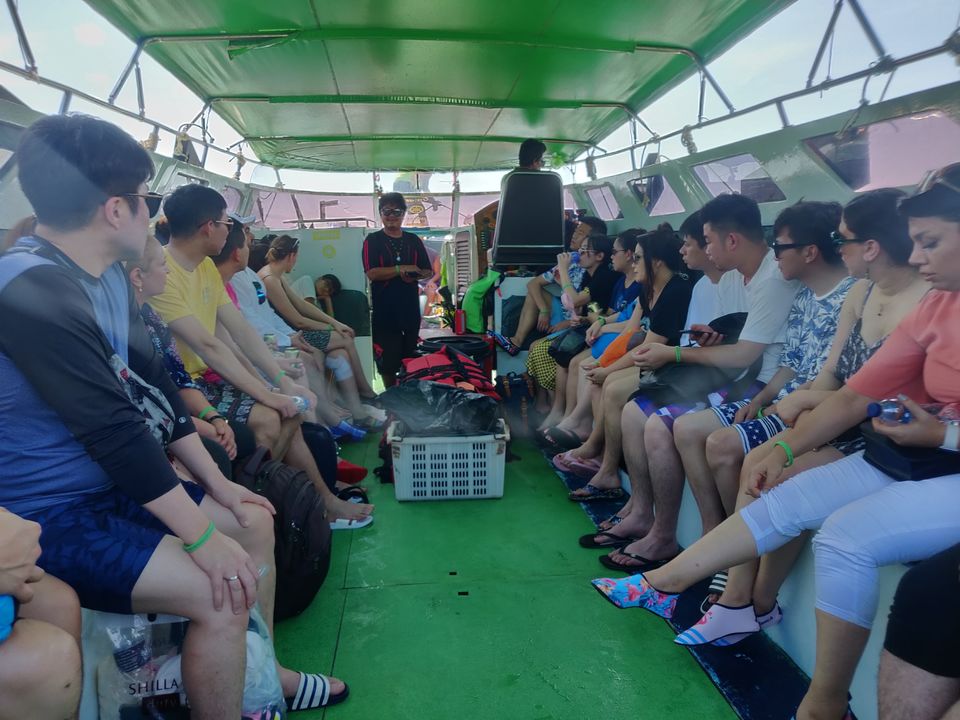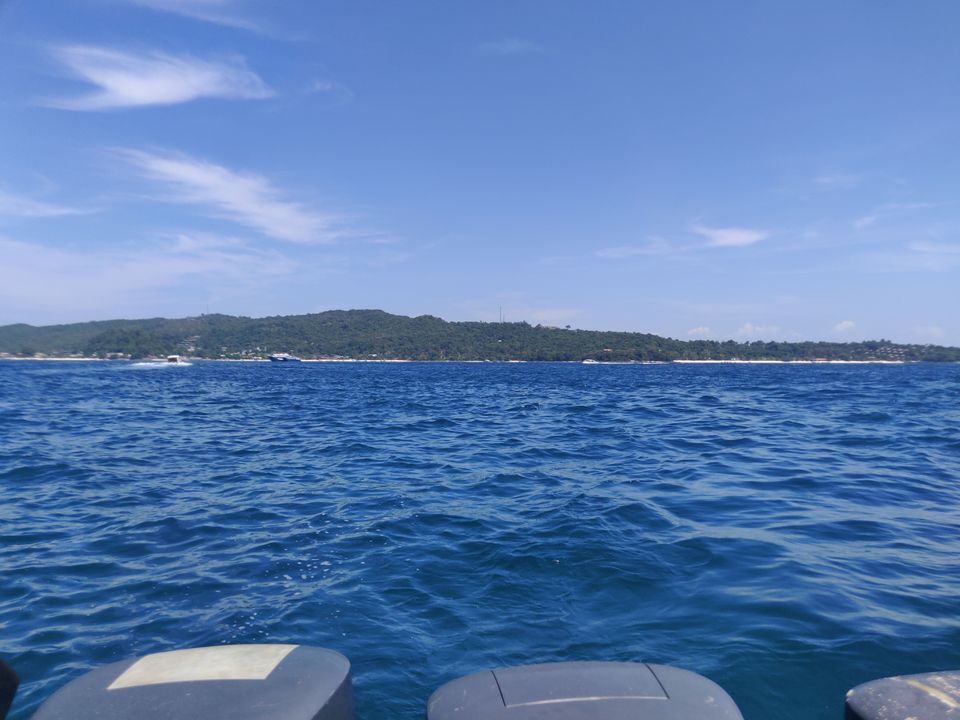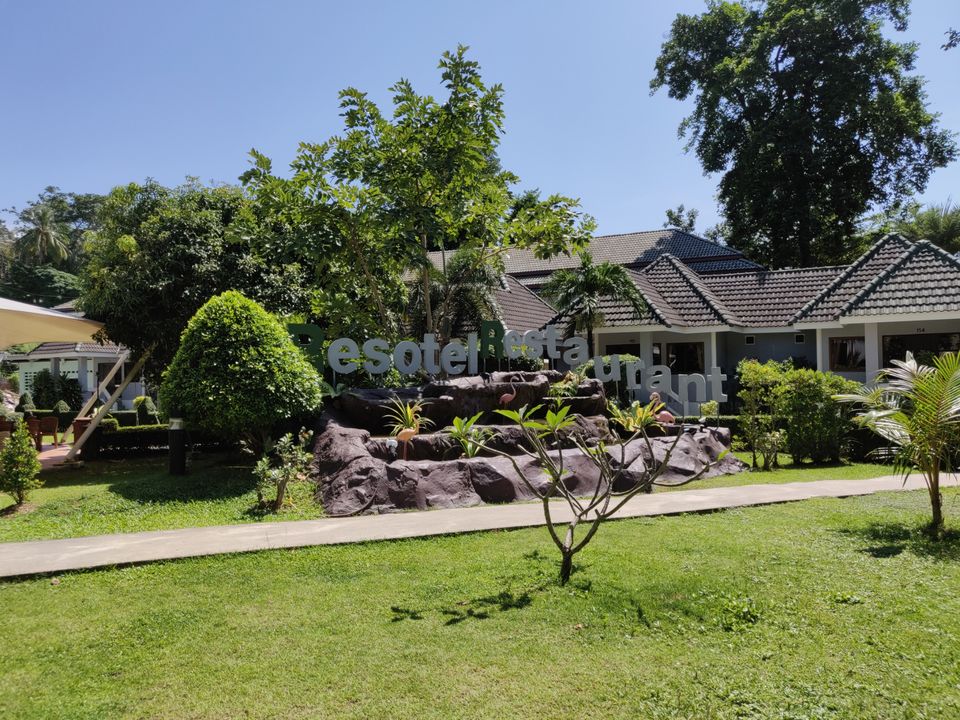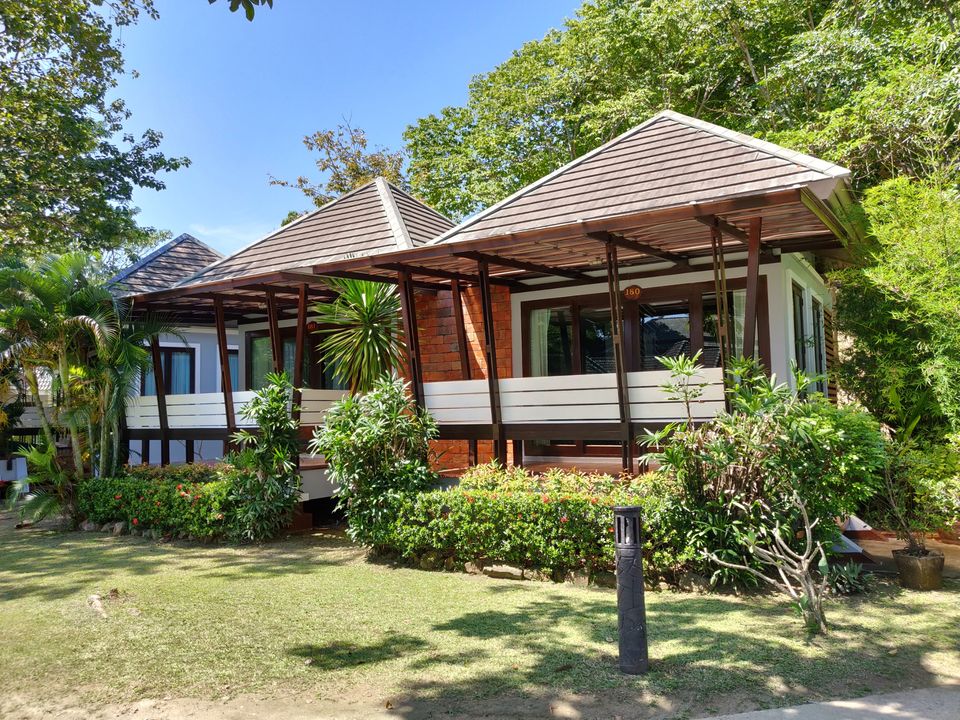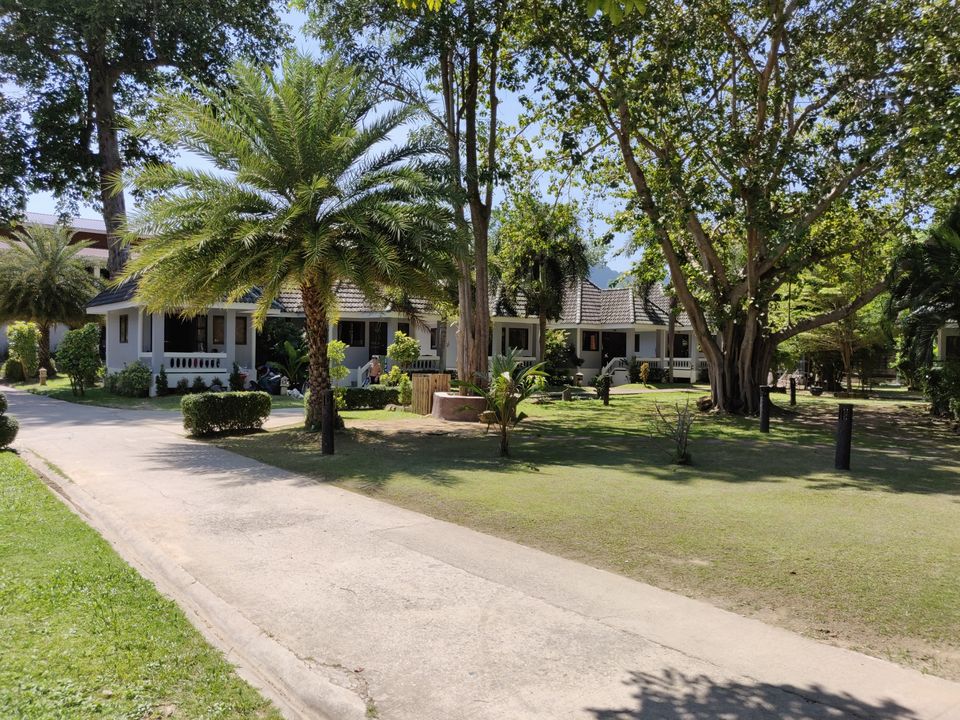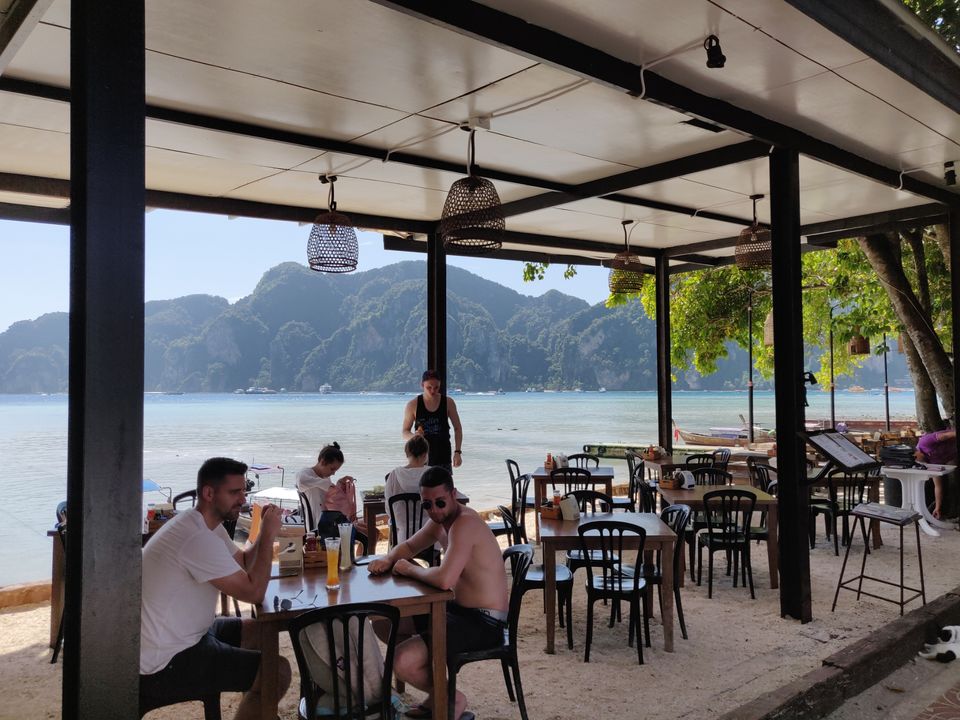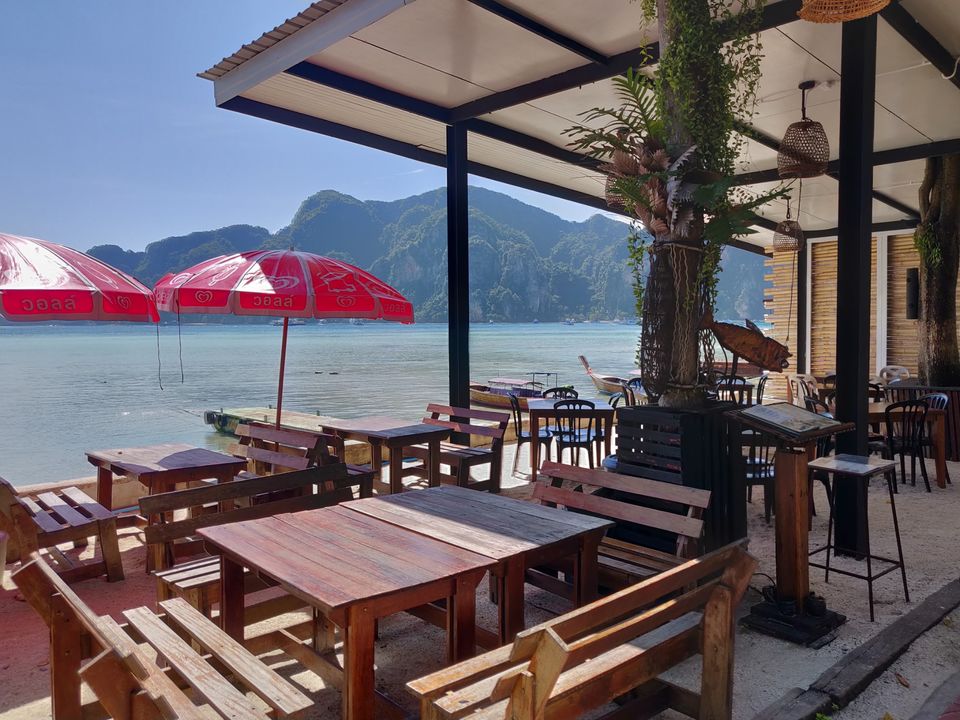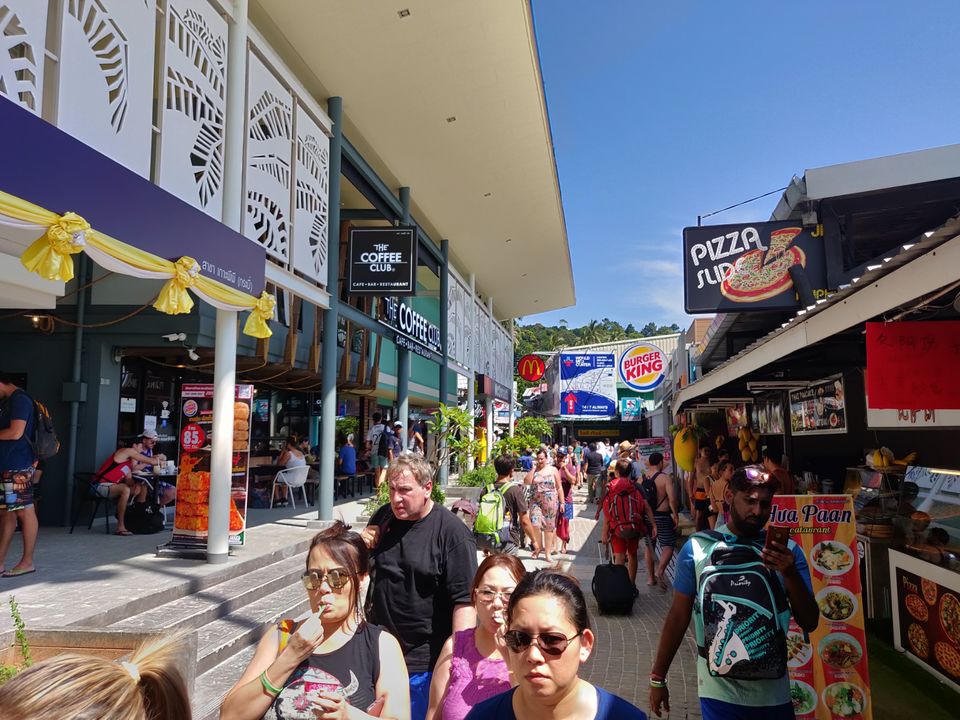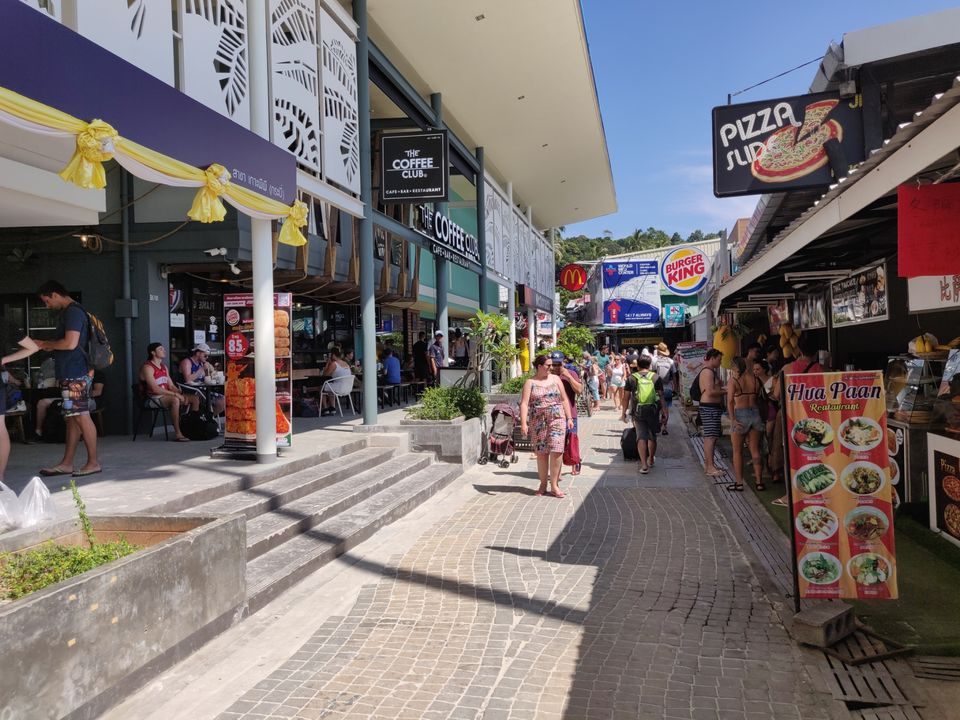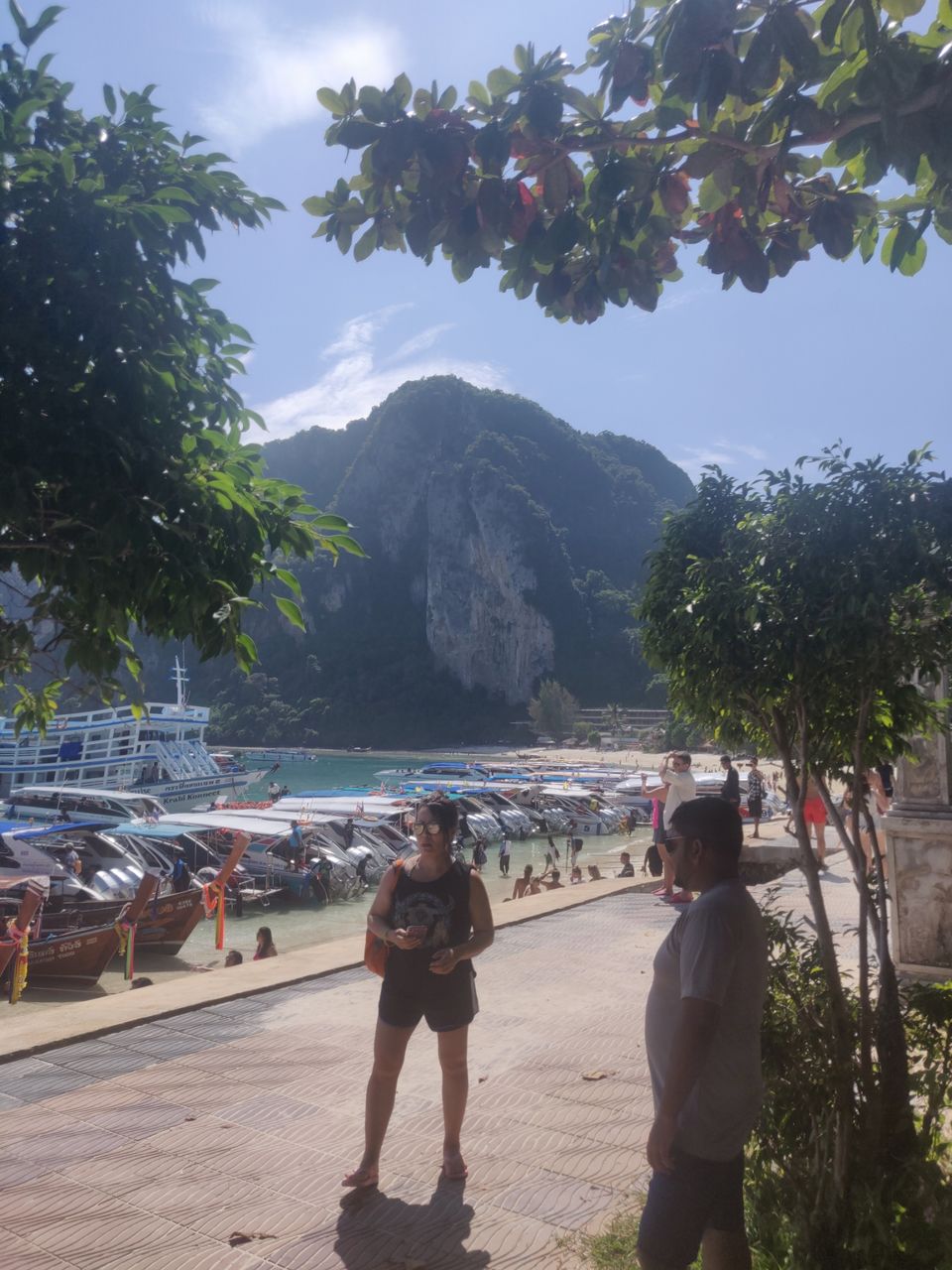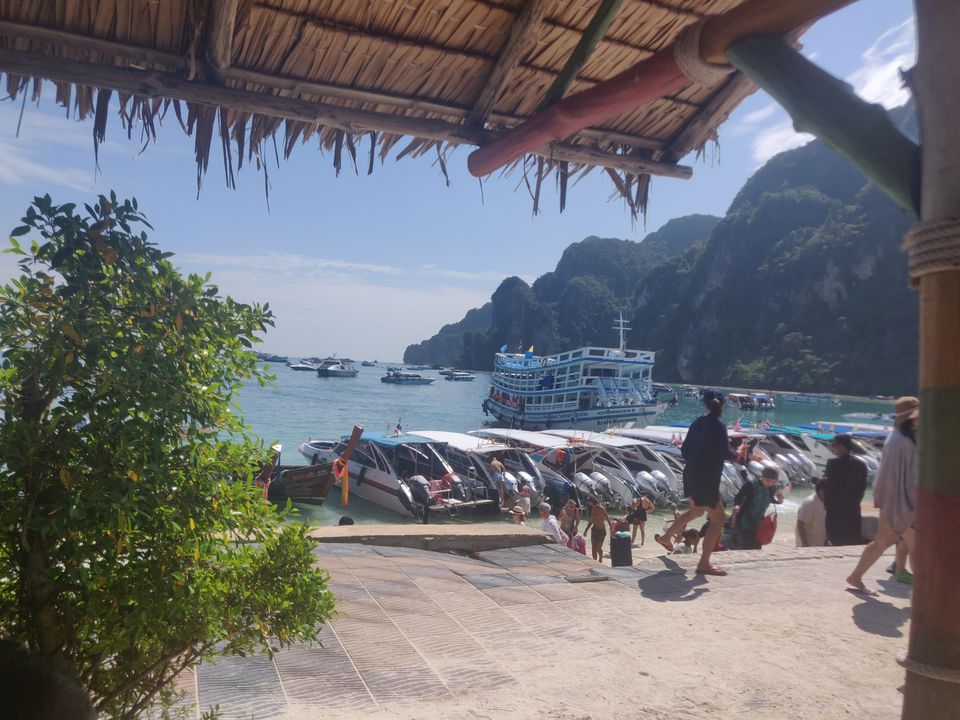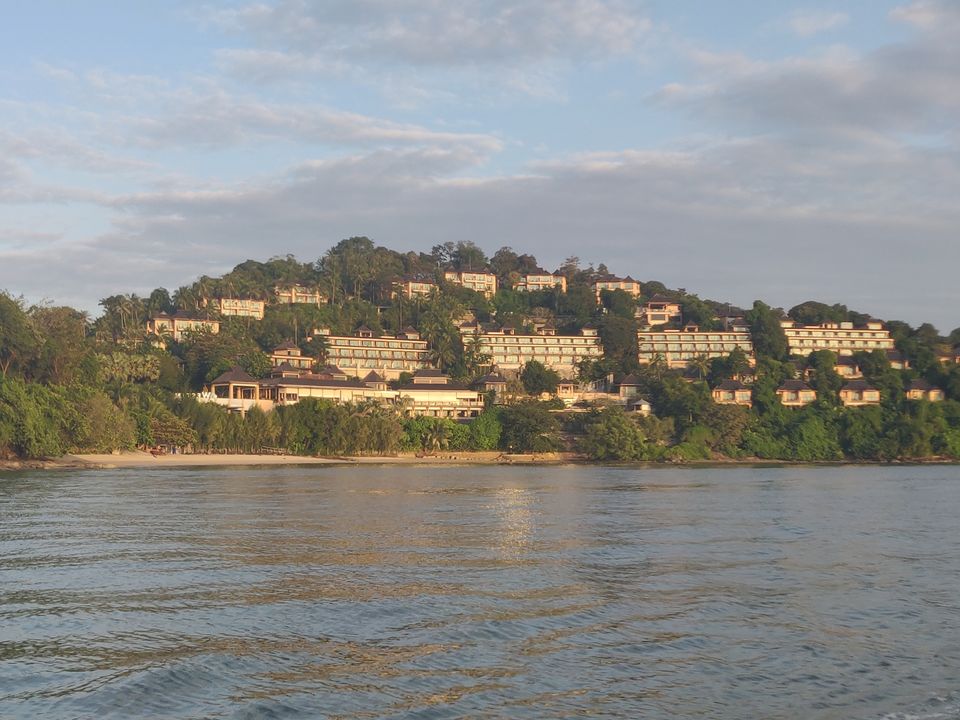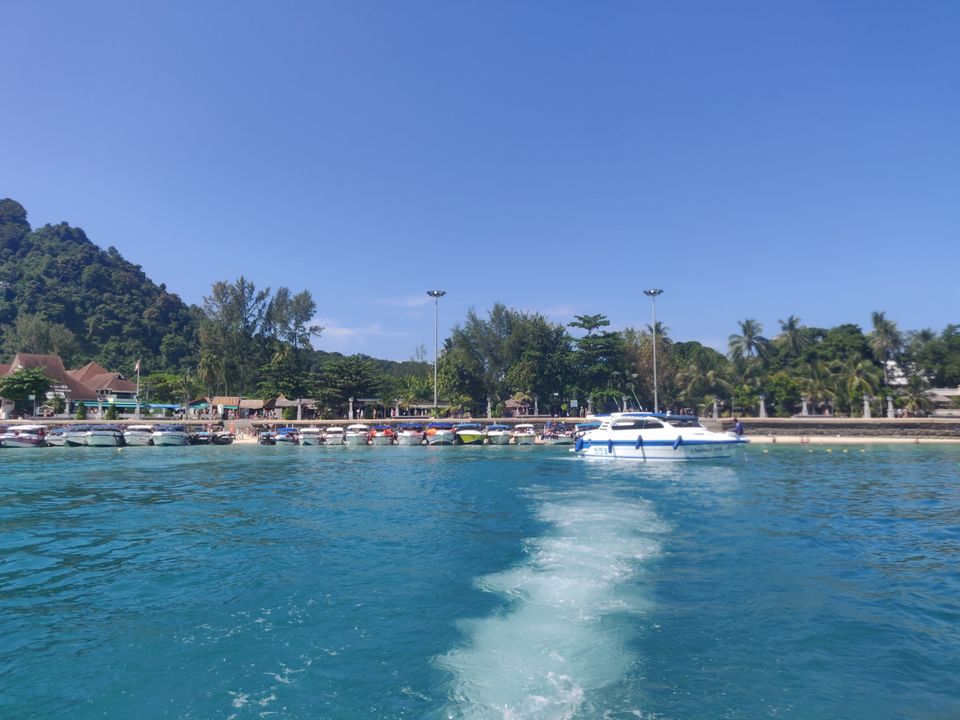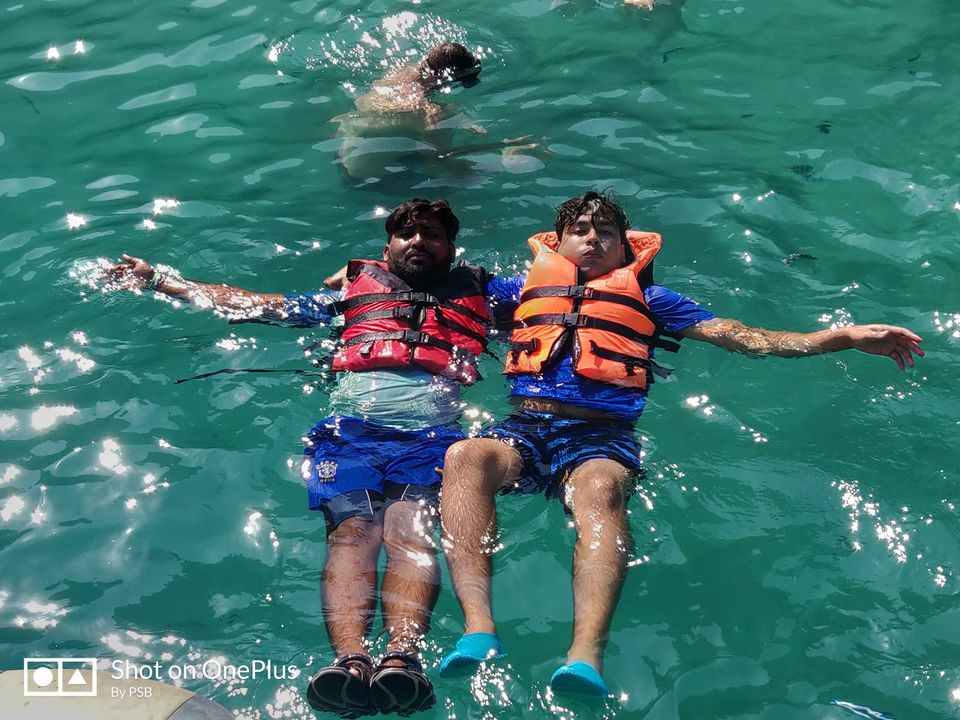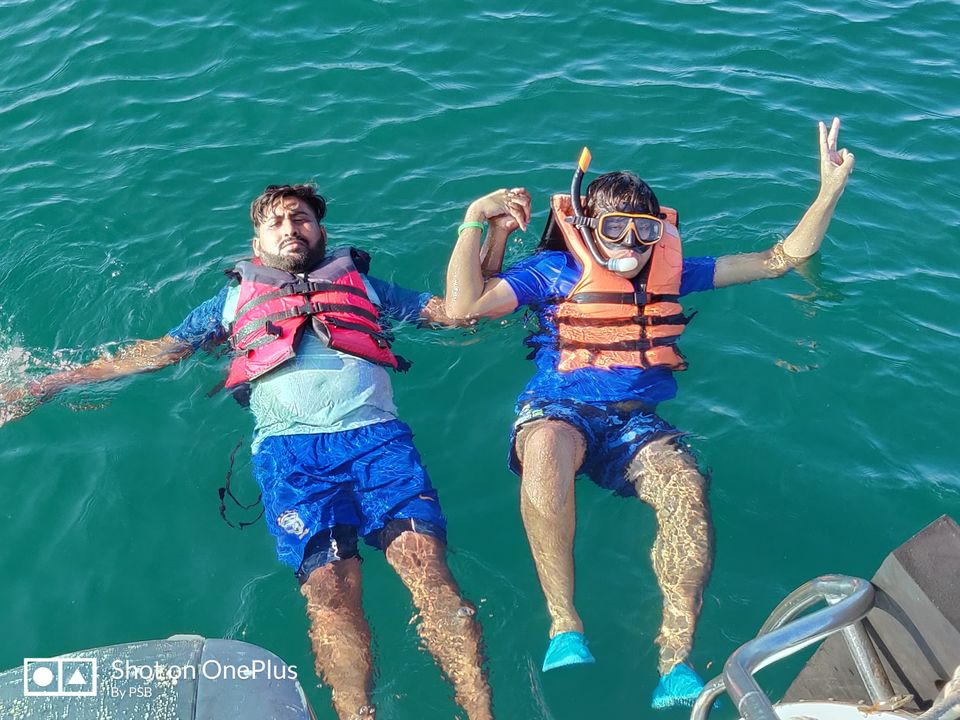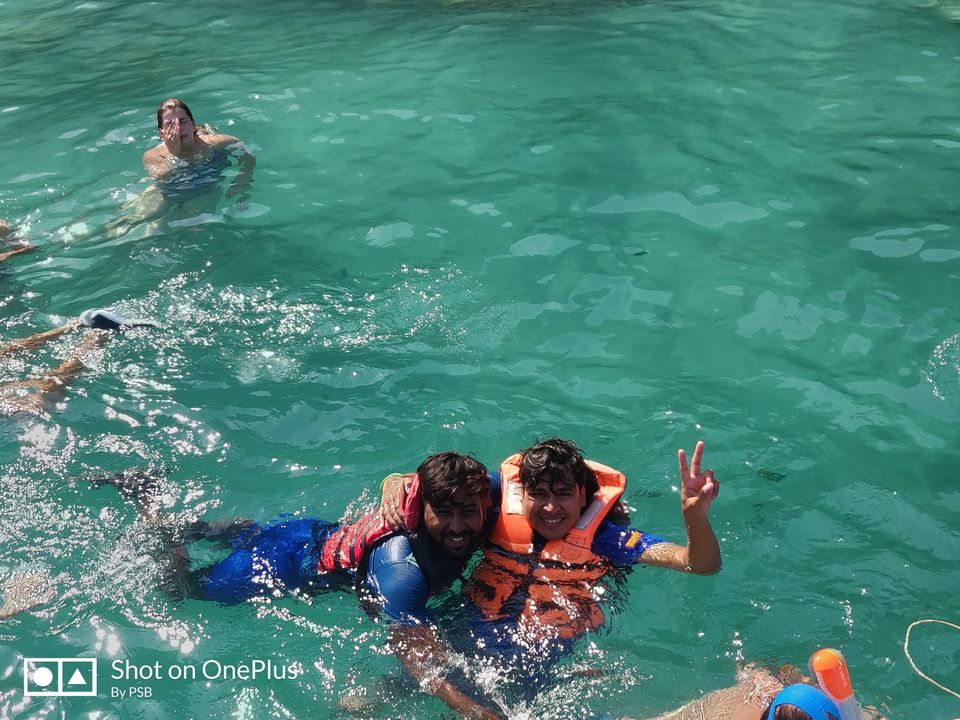 We returned to the pier by 6:00 PM and then the minivan dropped us to our hotels by 7pm.
What an experience it was !!!😍😍
Dinner time ...
Turkish cuisine probably...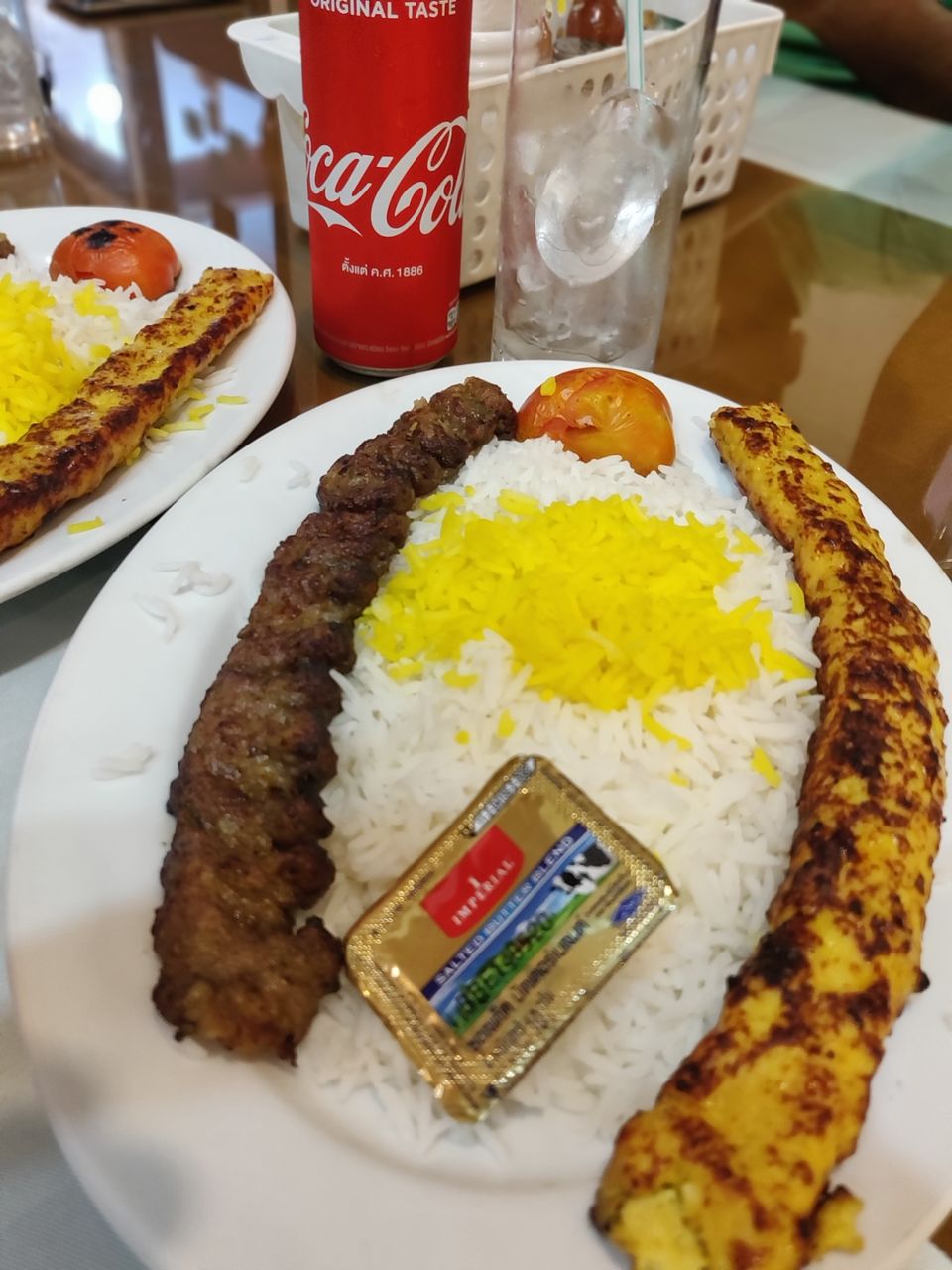 Full body massage follows dinner!! 😍😍 It is worth a mention ,all tiredness went away post the 1 hour session
8:00 AM To 7:30 PM
James Bond Island Tour :
Same as Phi Phi islands,we had this tour pre booked too and a minivan came to pick us up and the process was all same.
This time we took a big boat instead of the speed boat and this allowed us to take a plethora of photos - from the deck to the tail of the boat !! :)
See you on the other side of the photos :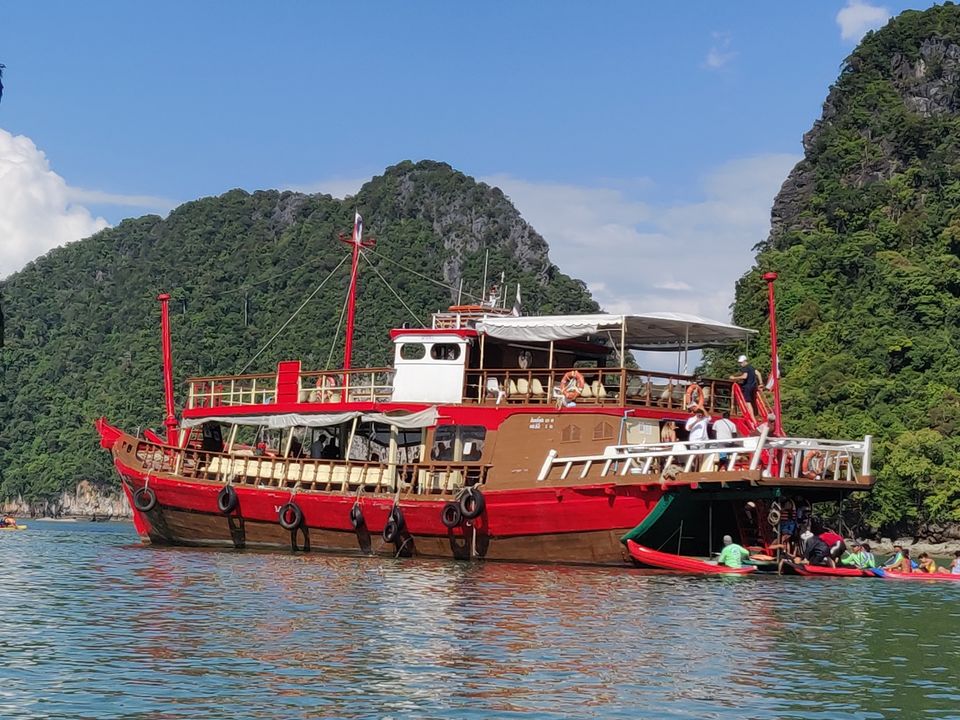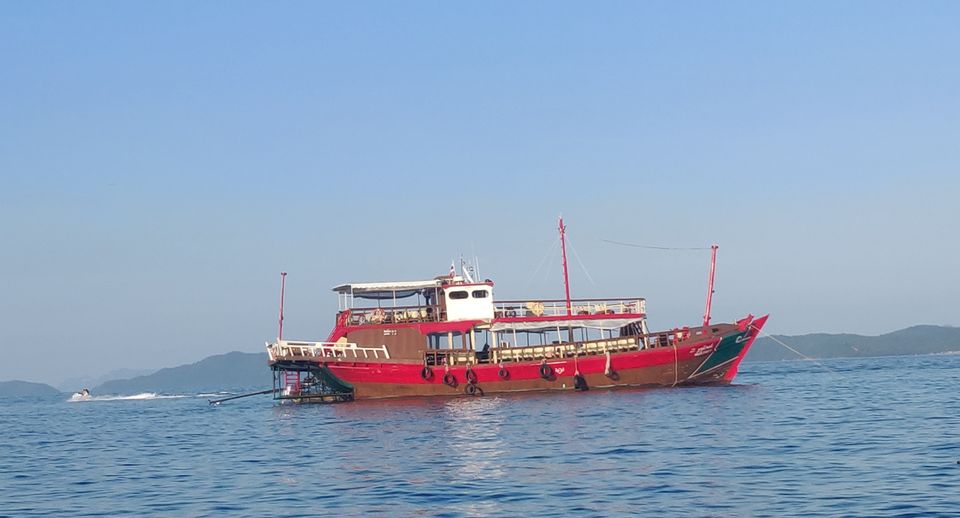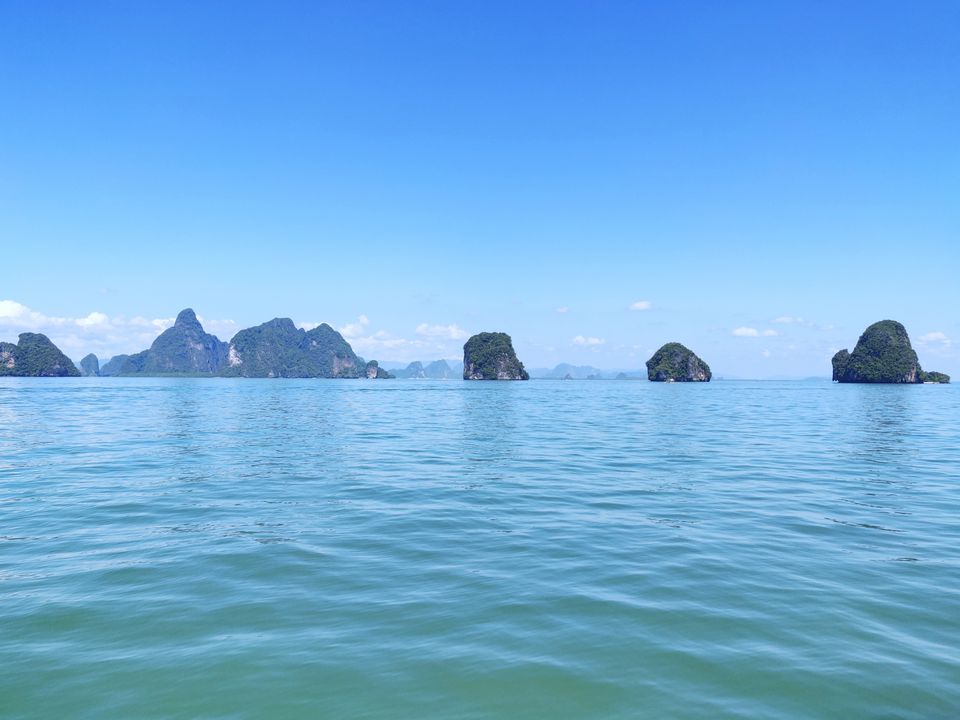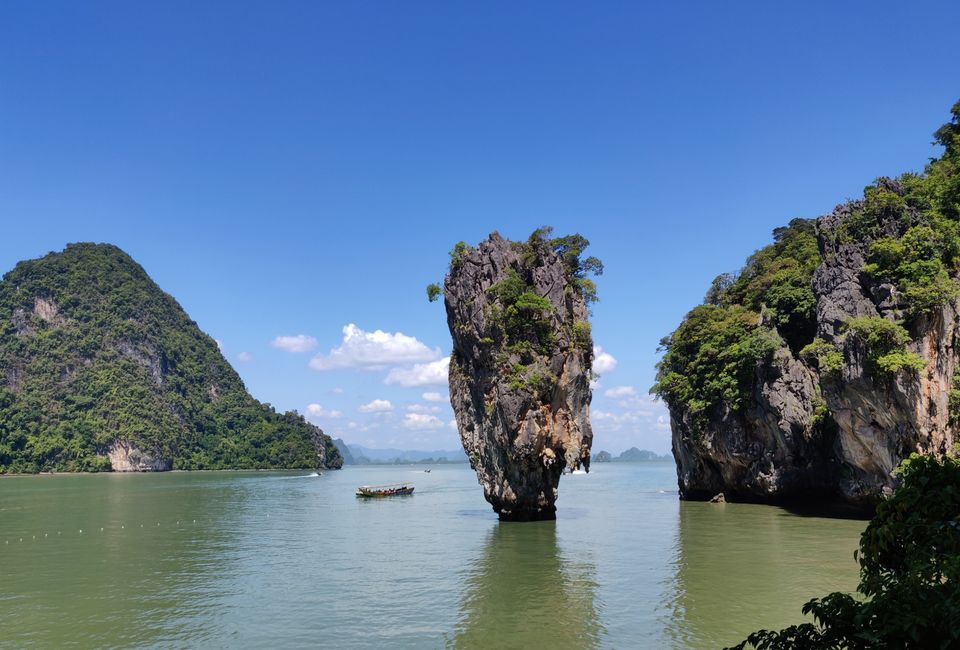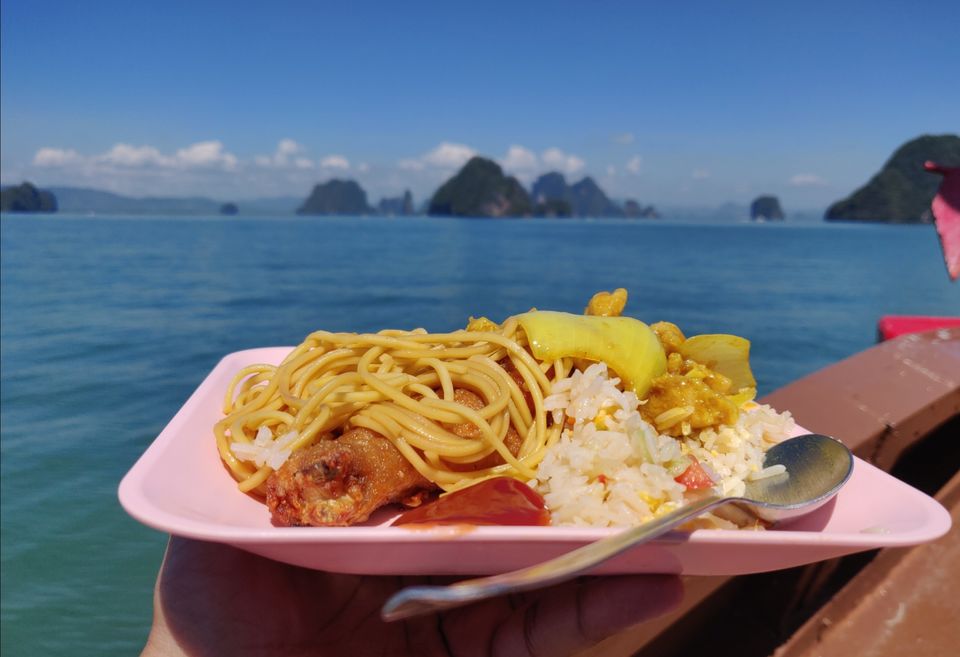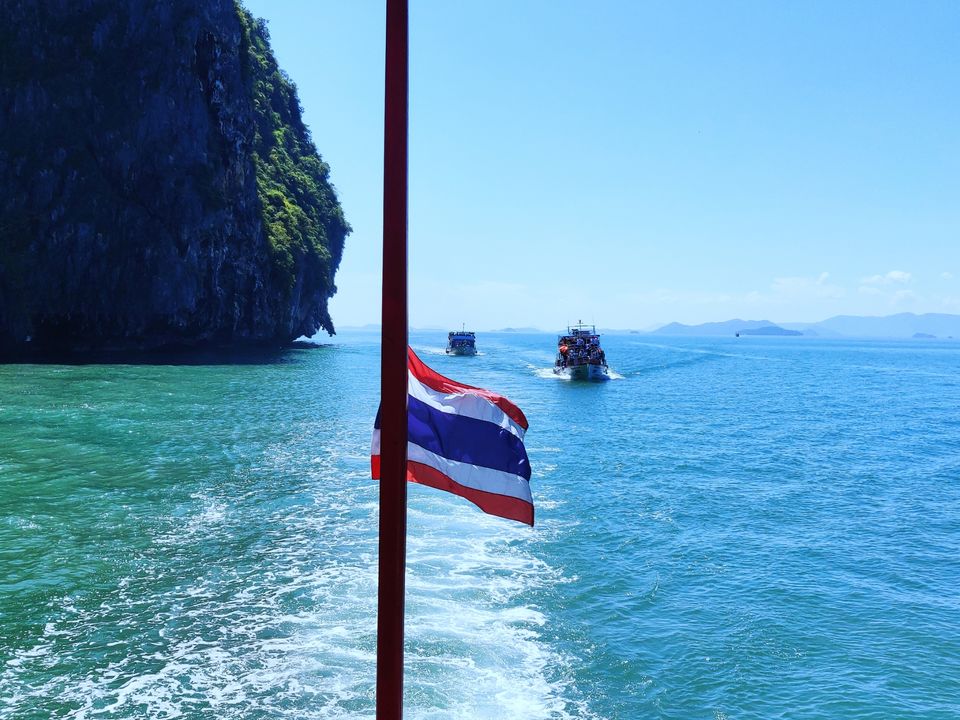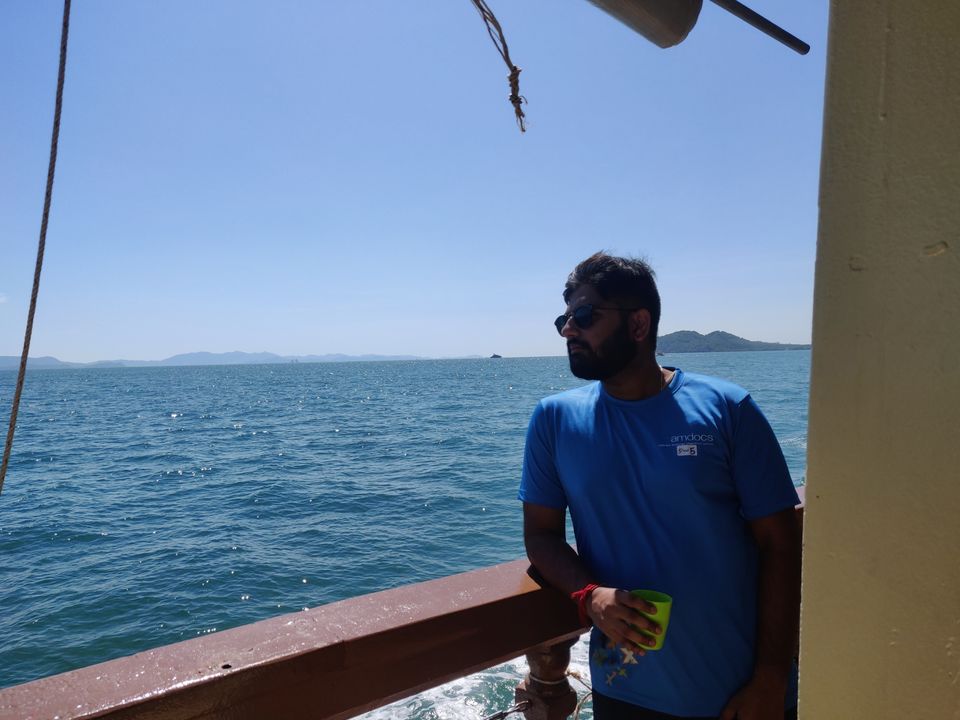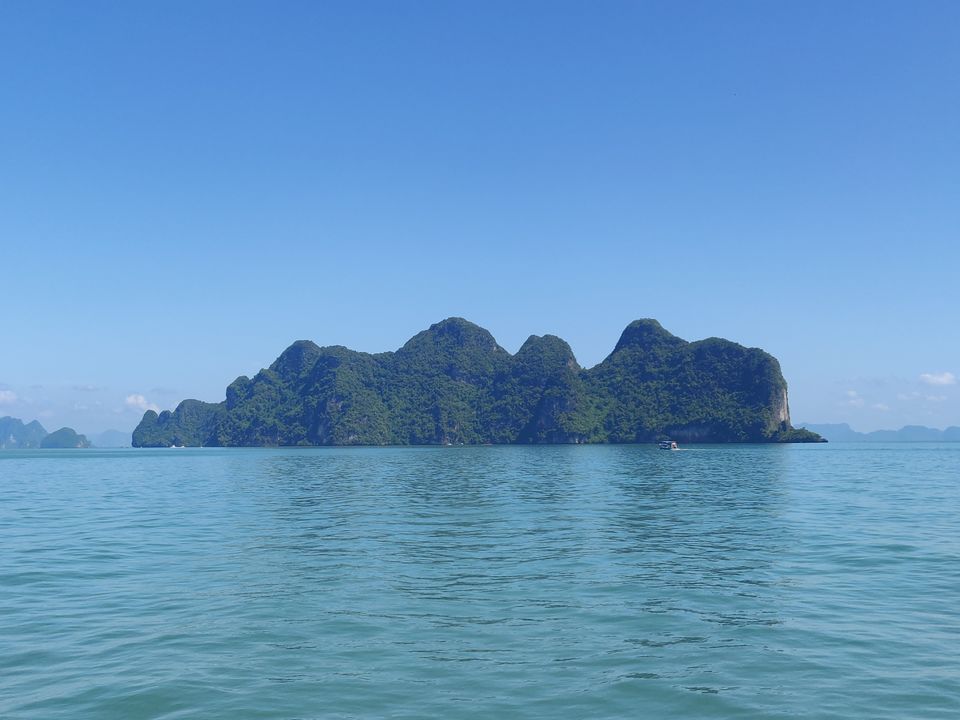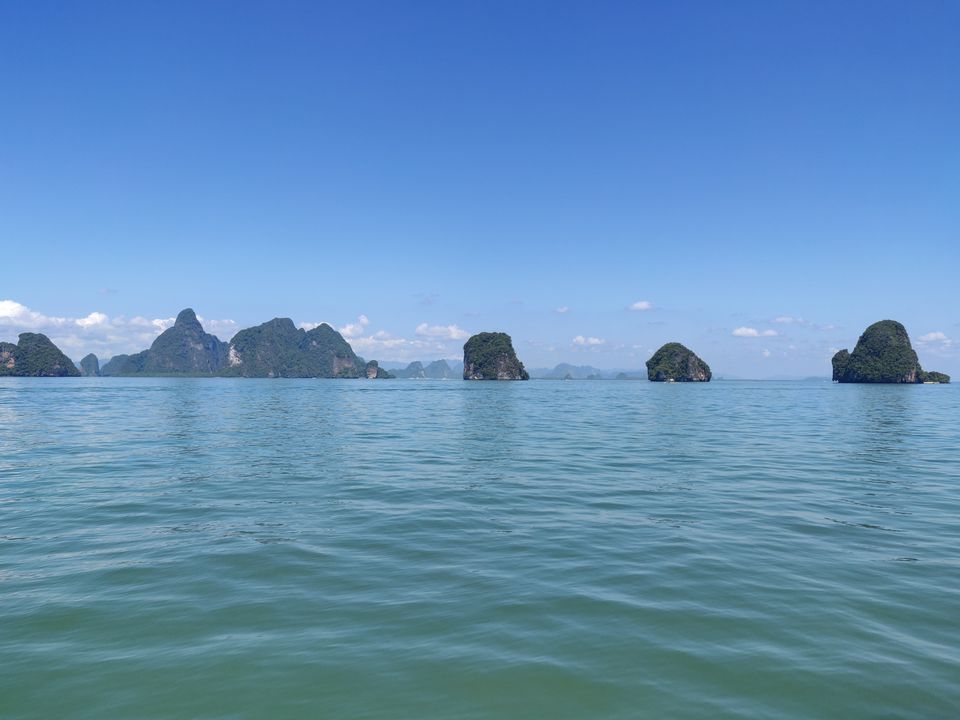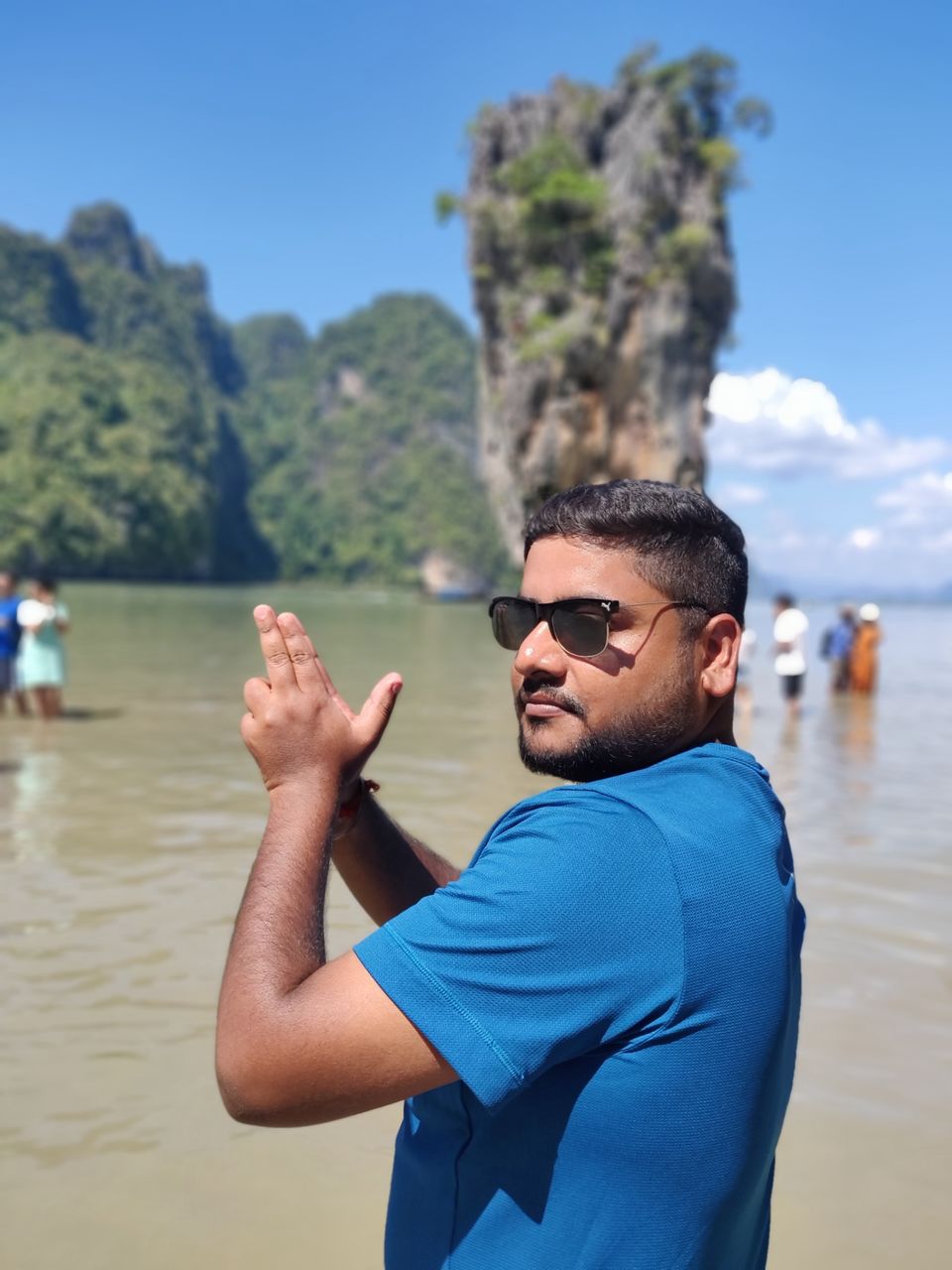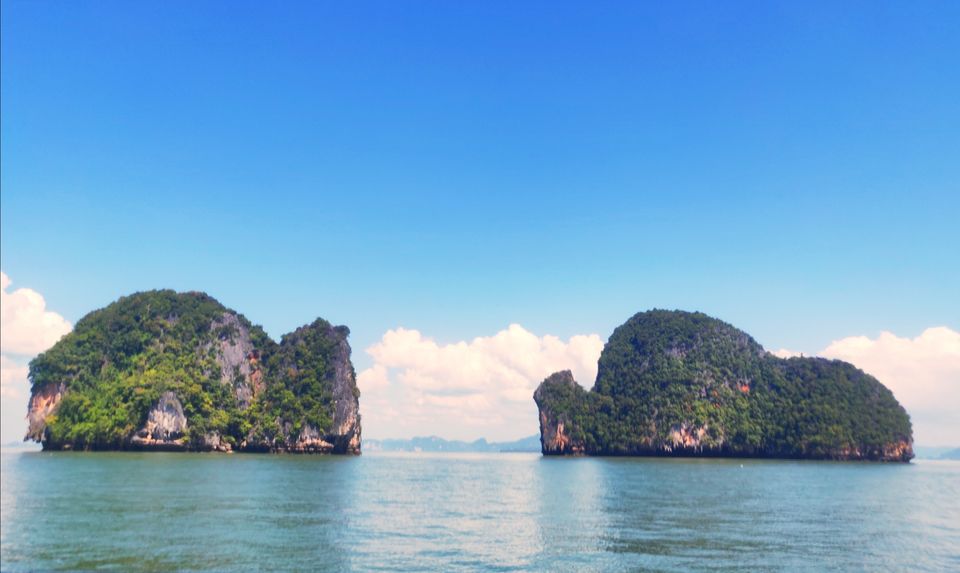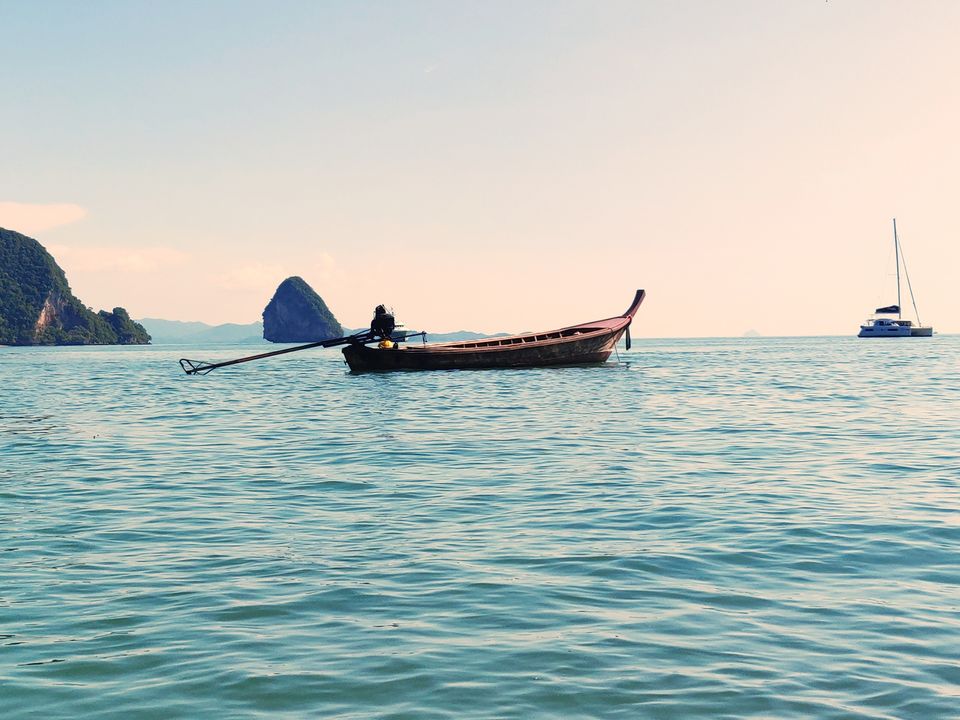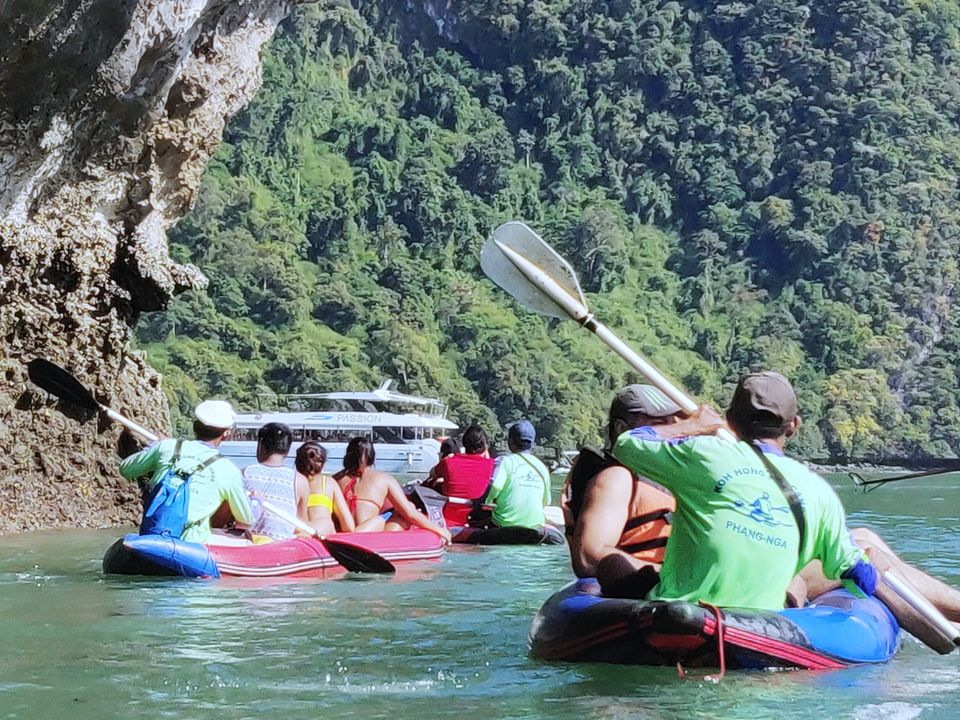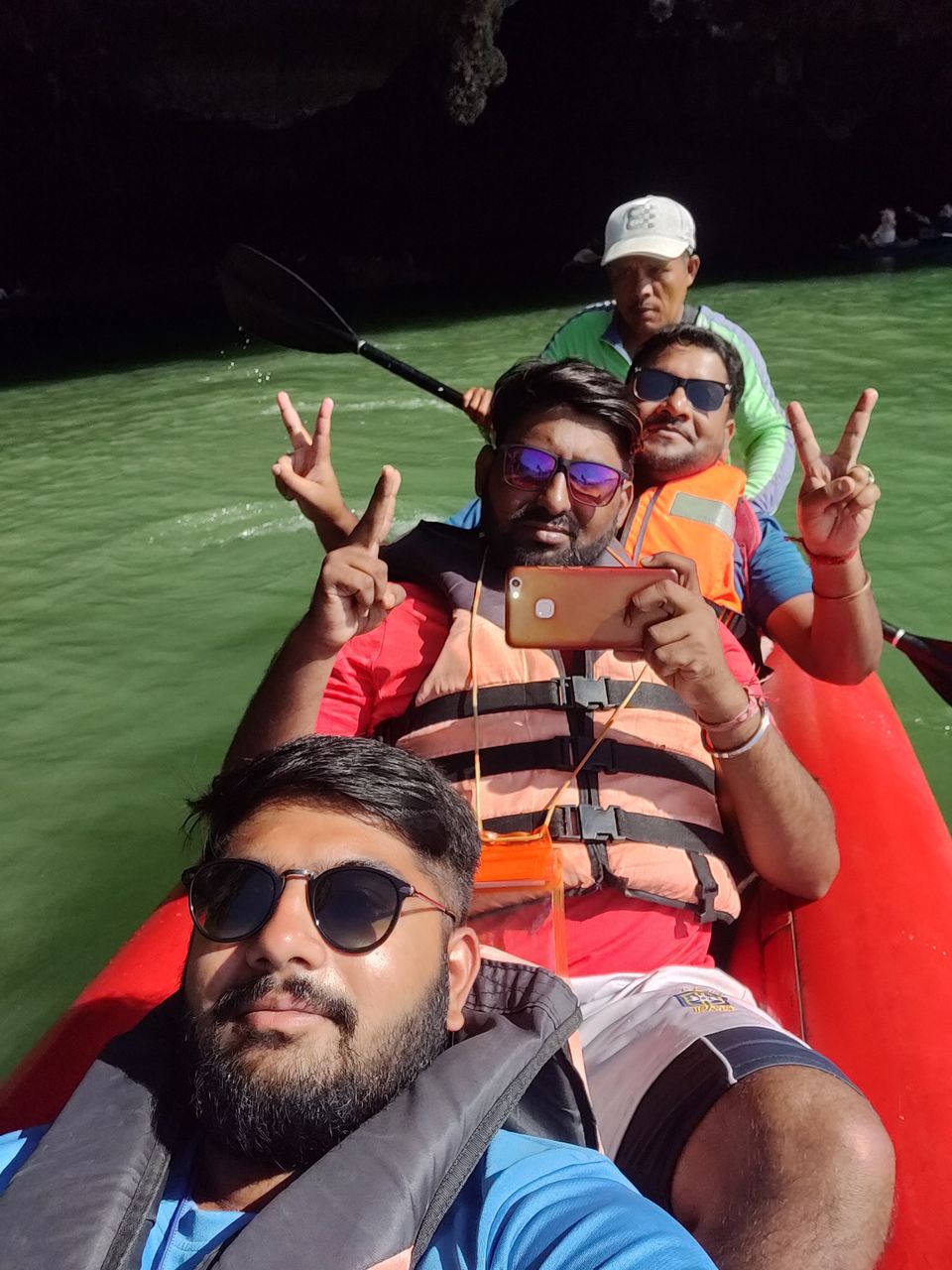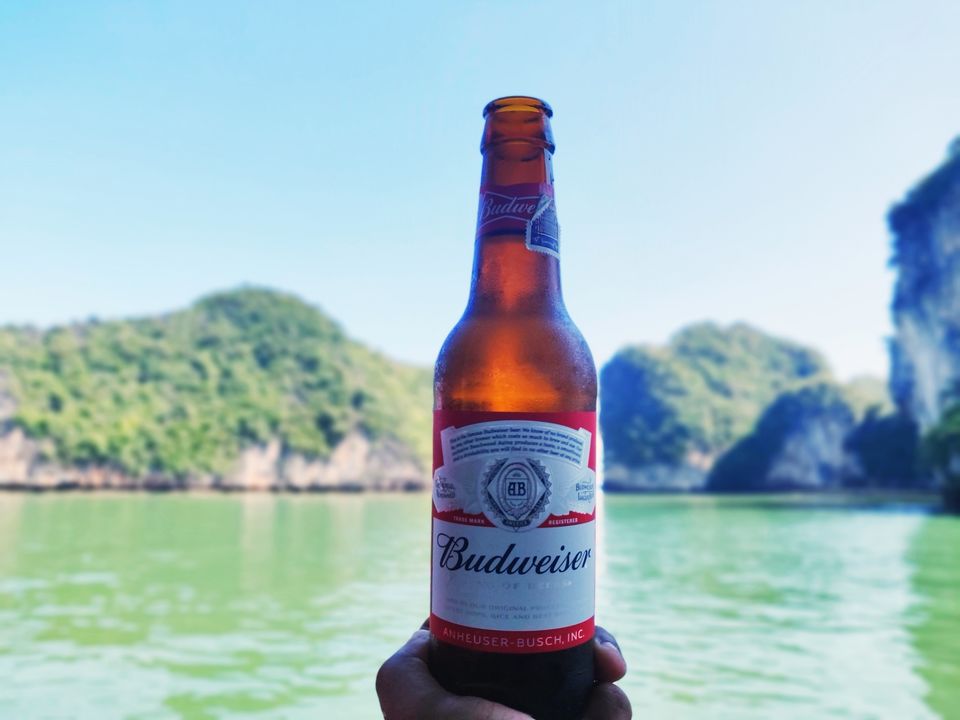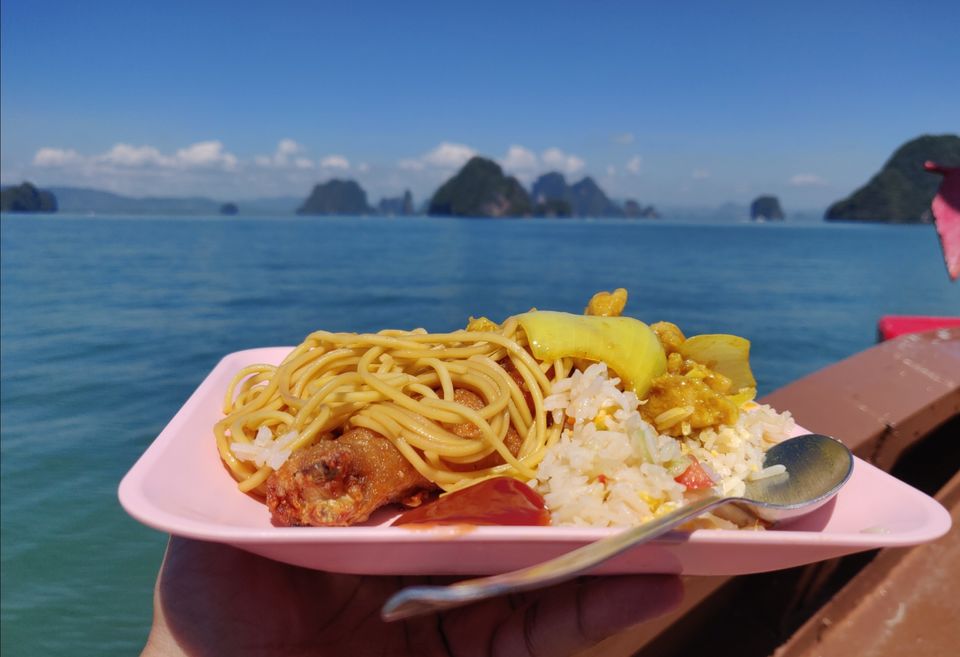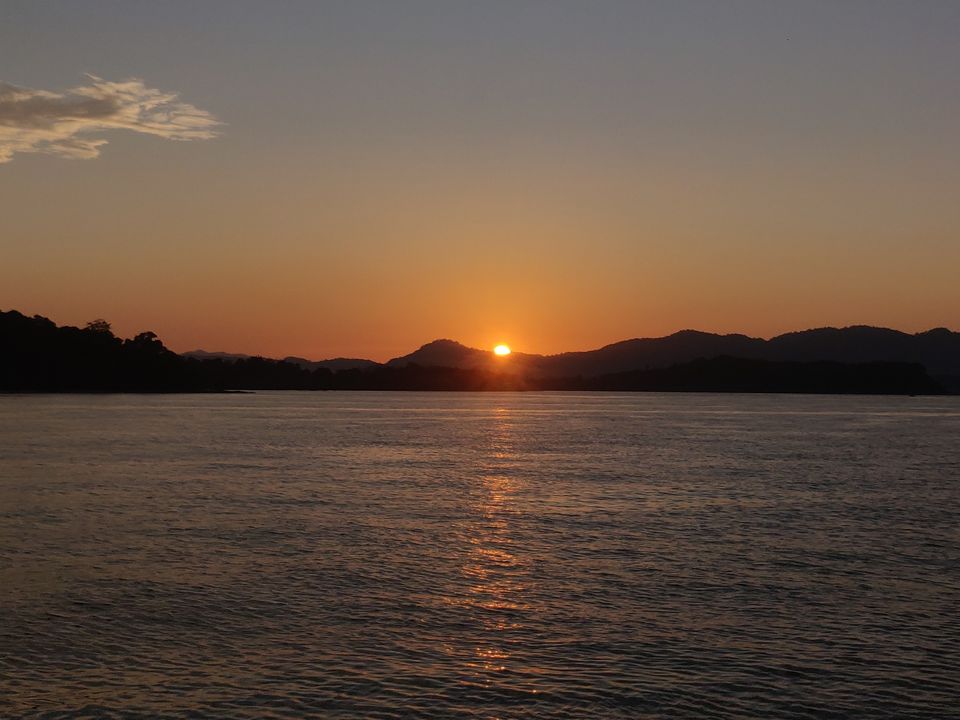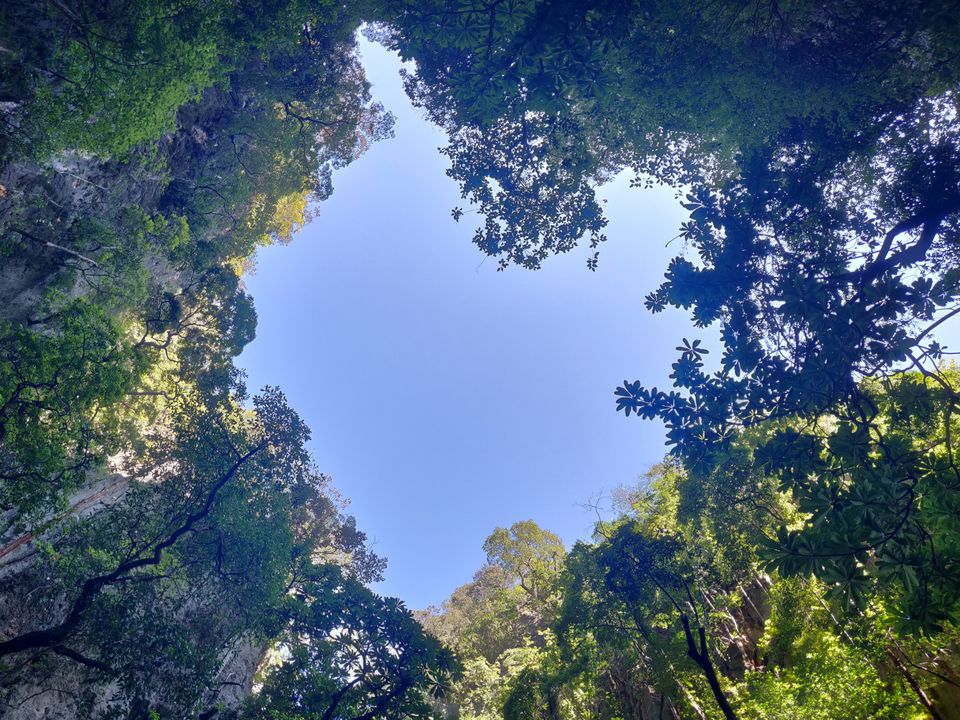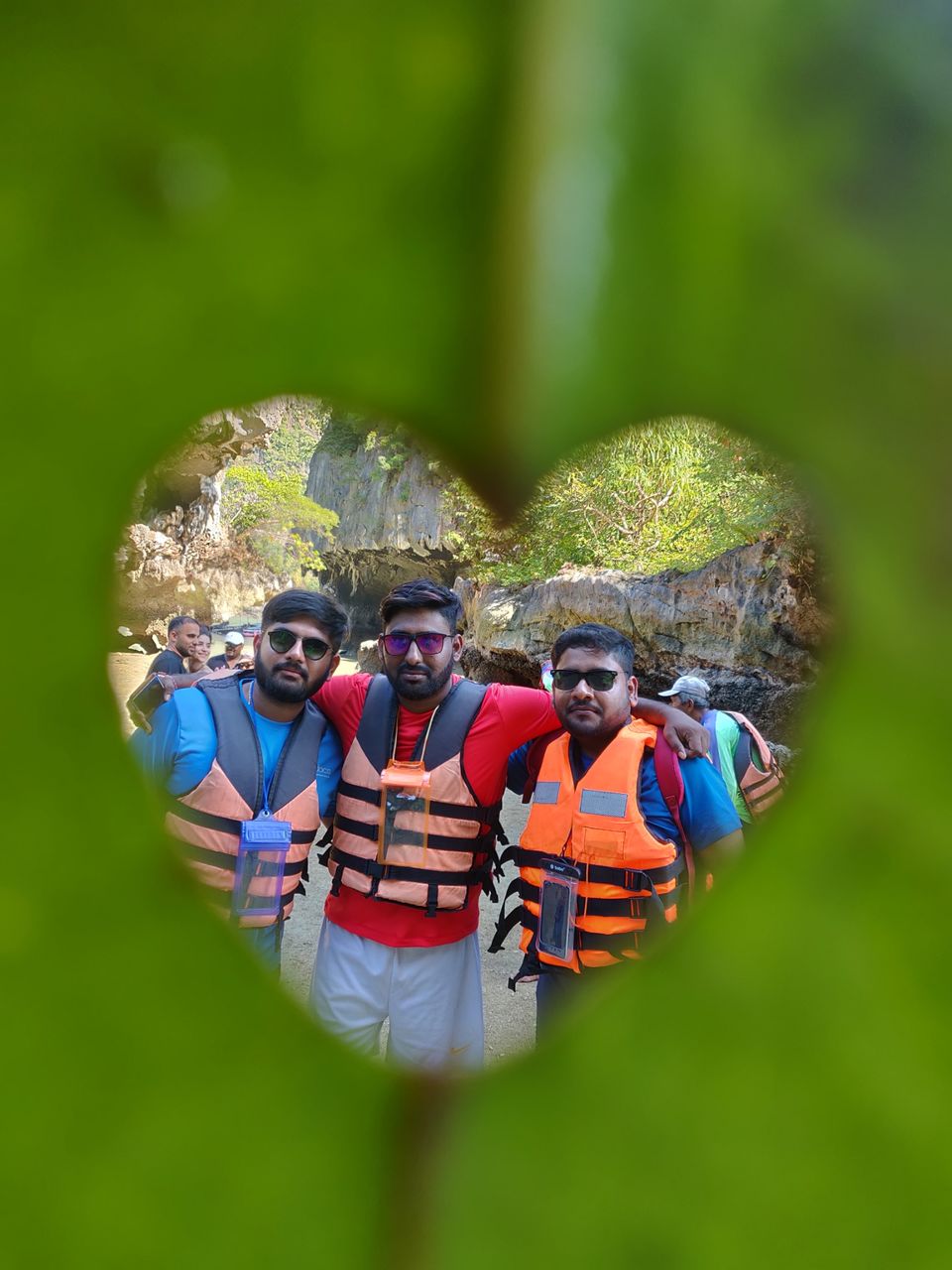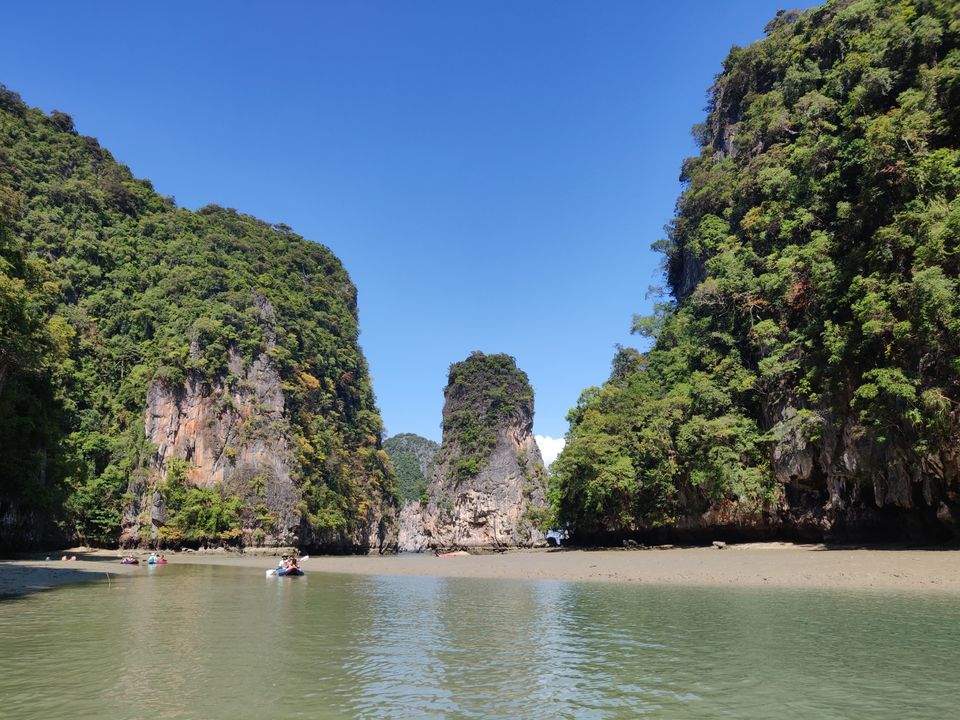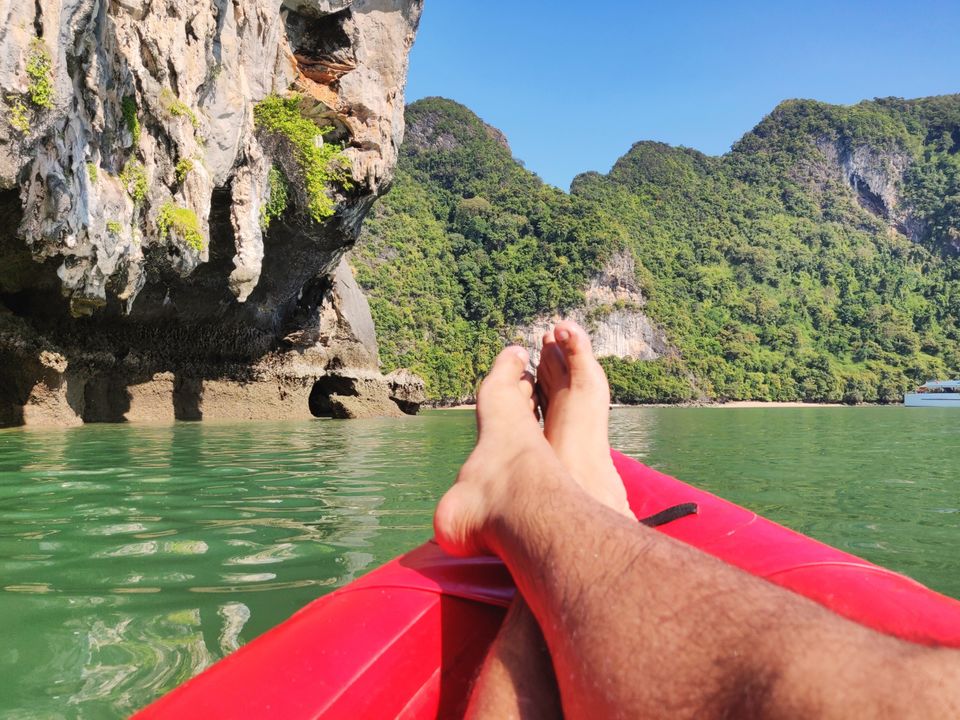 We returned back to our hotel by 8:30 pm and headed out for souvenier shopping. Had a light dinner and went for another body massage 😊😊
Last days are always tough. Wewoke up early to return our bikes and then packed up and left the hotel by 11am for flight from Phuket to Bangkok Don Meung airport.
As we drove down to the airport ,lets watch Phuket together :)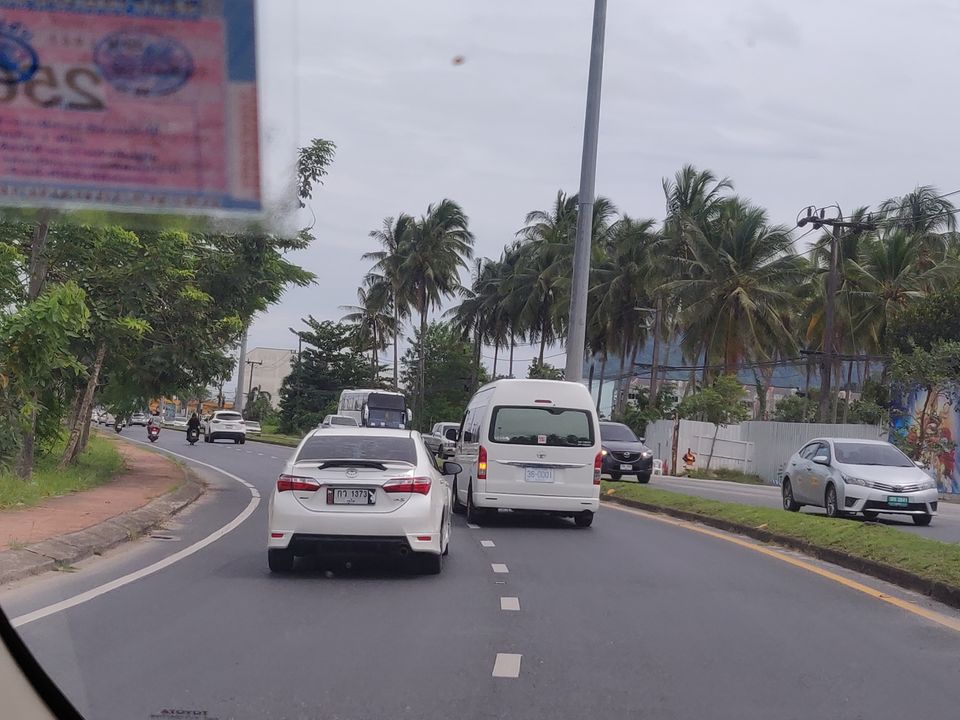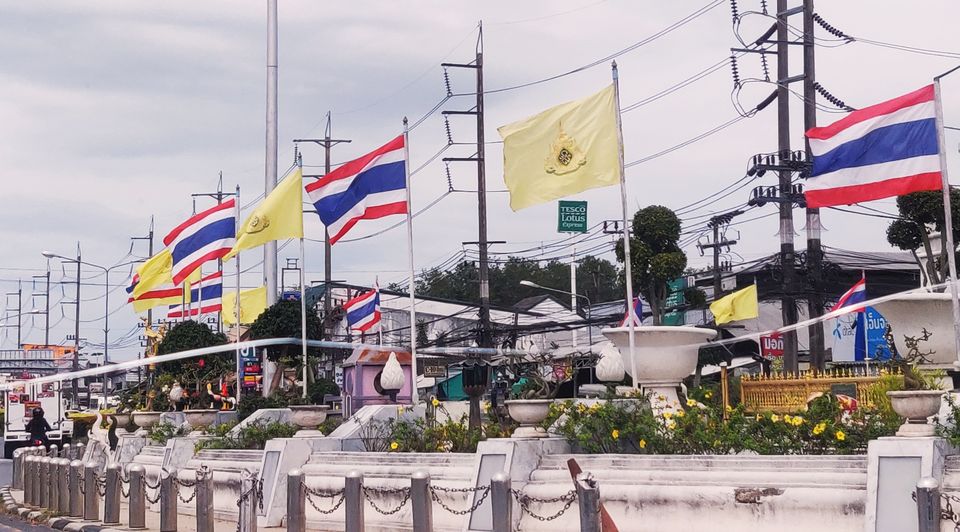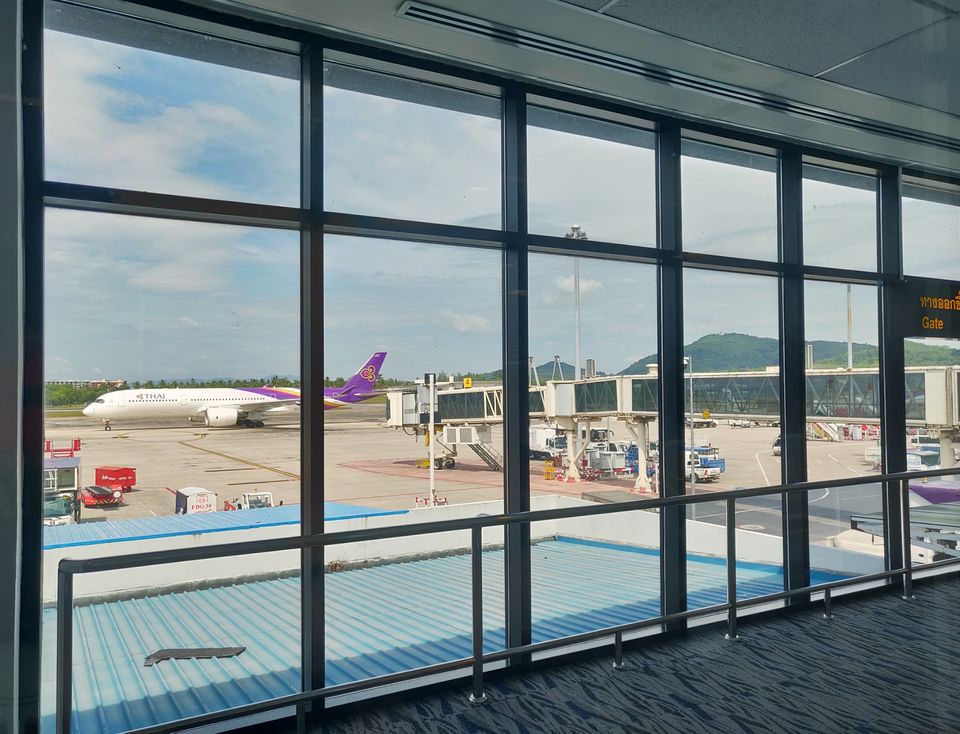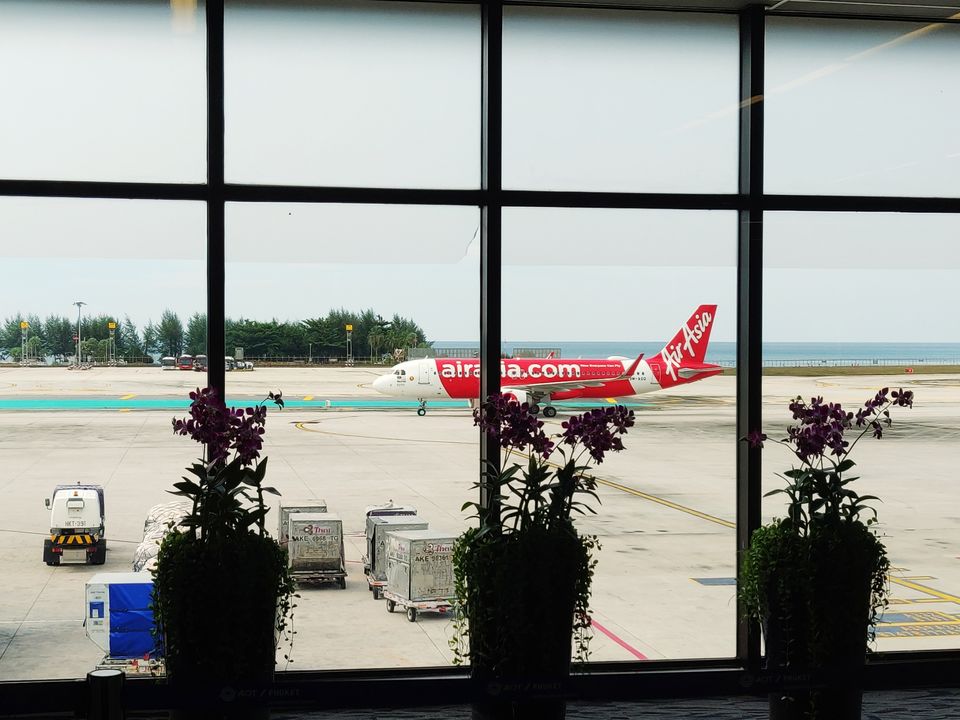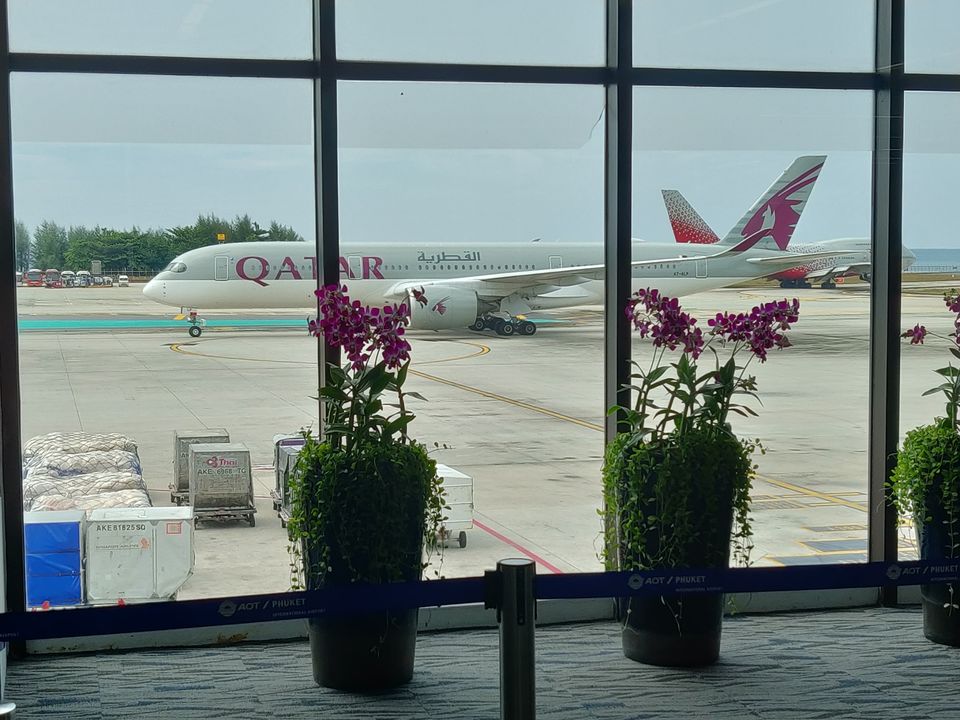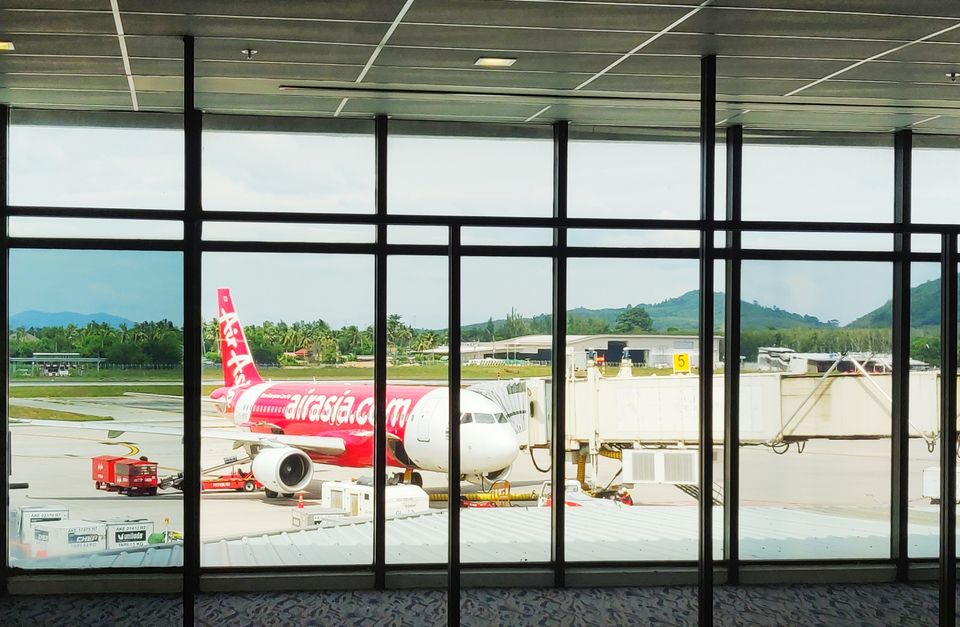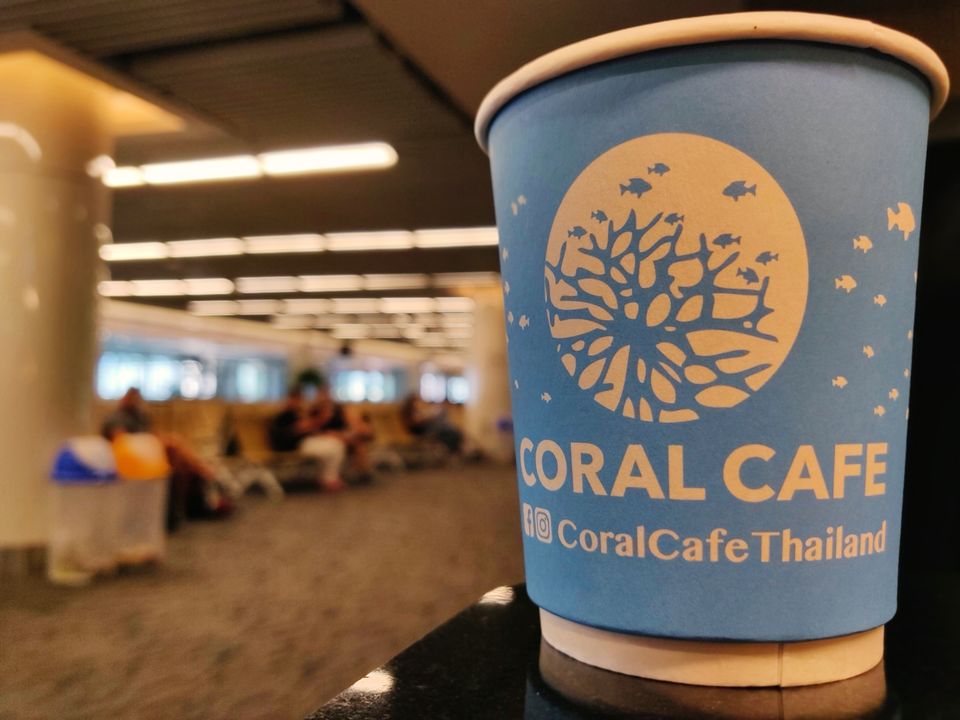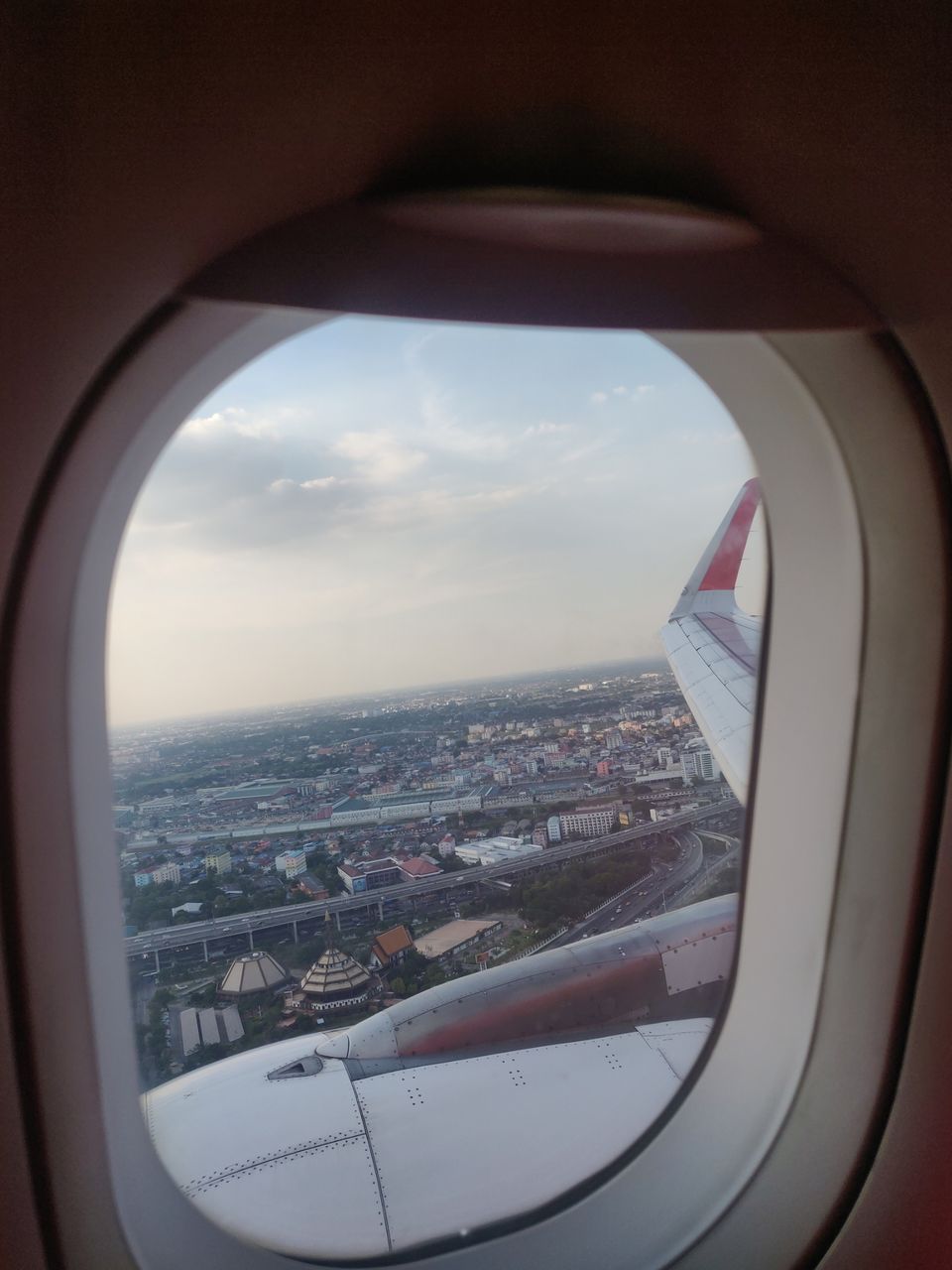 We reached Bangkok and had few hours to kill before our final flight to Kolkata.
So we strolled thru the streets in Bangkok ,mall hopping and some street shopping.
We reached airport by 9pm ICT and completed our immigration and headed for th duty free to buy chocolates for kids,liquor for us and smokes for friends.
.
.
.
.
Welcome to Netaji Subhas Chandra Bose International Airport. The temperature outside is 25°C.