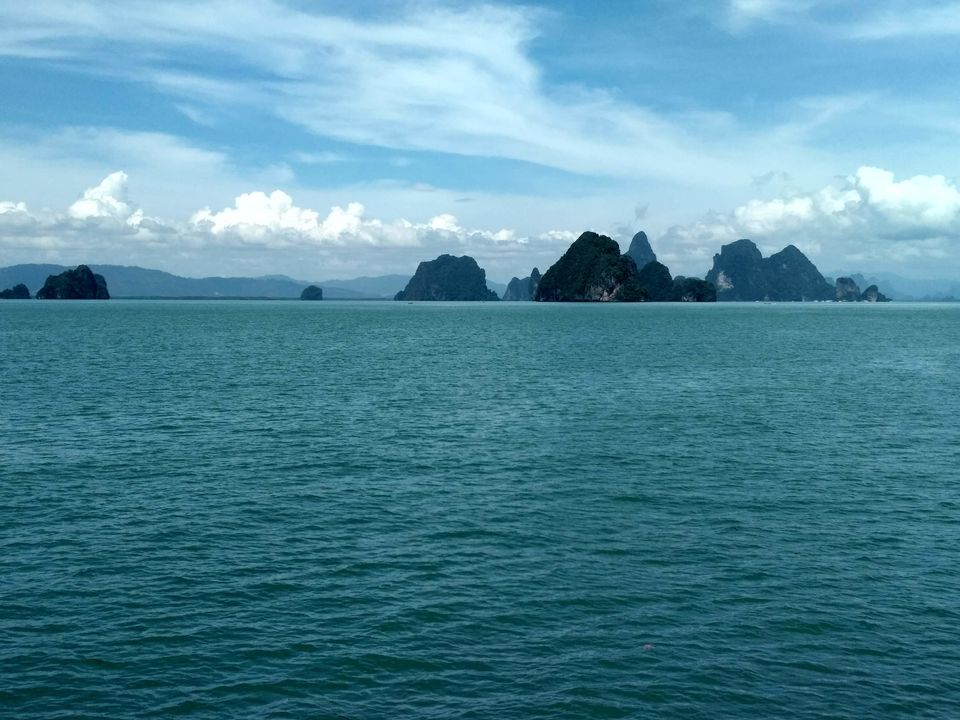 Most of us who have seldom traveled outside India, are mostly skeptical or overwhelmed of the fact that you are travelling to a foreign land on your Indian salary and don't want to muddle up an experience trying to figure out things, languages, transport, places to visit, etc.
Here is a little experience gained tips from our recent Thailand travel.
Why you don't need a travel package :
1. Thailand is a very famous and easily accessible travel destination where thousands of people fly in and out every year. So shove off all the insecurities of being lost or stranded on a foreign land.
2. All places are well connected either by flights or roadways.
3. If you are booking any city tours as part of your package, you will by default be led to some shopping complexes or Gem museums as per their tie-ups. This is irrespective of the location and your urge to shop at every destination.
4. Most attractions are not covered by your travel agency and you will be rushed to cover every place within their time limits.
5. Island hopping tours if pre-booked with any packages from India will offer you limited options as per their local tie-ups only. You may not even be informed about the sunset cruises as an available option. These are said to be one of the most beautiful experiences from the nearby islands.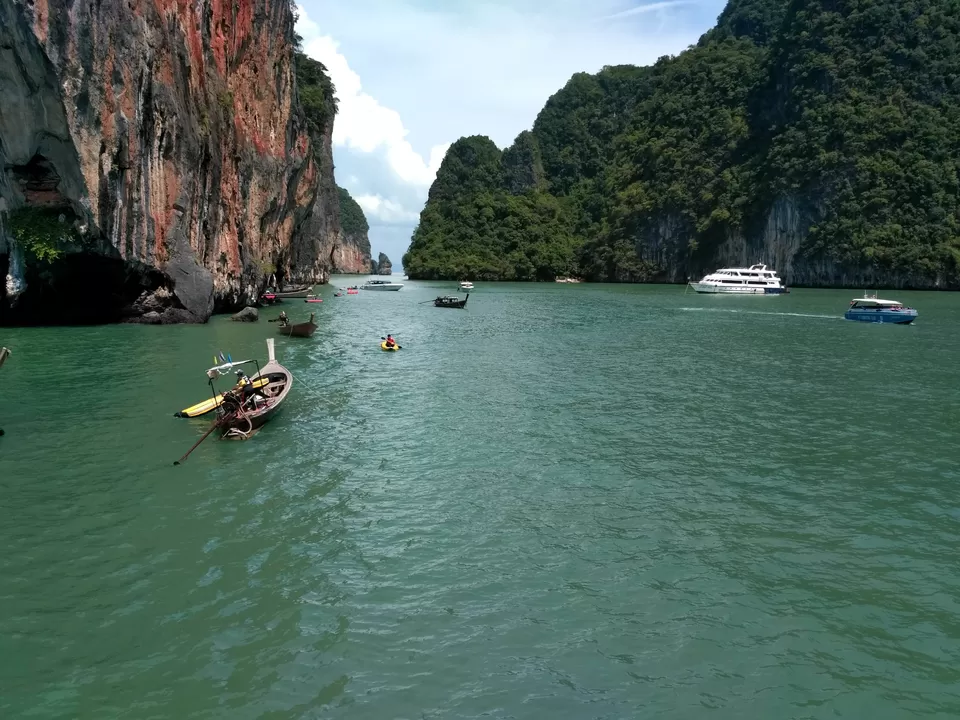 6. Possibilities are all your tours will be with a bunch of Indian families leaving you with less opportunities to befriend travelers from any other countries.
7. If food is your concern, do not expect a travel agency to handle that either. Breakfast is complimentary in most accommodations. Not many travel packages will cover your lunches and dinners. Water is scarcely available on the entire island nation. Small water bottle each is provided at your hotel room for the whole day and one complimentary water bottle if you are part of a day tour. Beyond which you are expected to buy. Drinking water is definitely costly.
8. Travel agents differ from location to location and you may end up trying to communicate and co-ordinate with many people. You will book from an Indian agency who will only share the contacts you need to communicate with at each location.
So, now that you know what to expect from your travel agency, here are a few tips to ditch the travel agency offering packages for a budget friendly Thailand tour.
Helpful Tips:
1) It would be wiser to plan your itinerary about the number of days you would like to spend in a particular destination. Pre-book your flights and accommodations accordingly. Off season travel will cost you less on tickets and even help avoid crowds.
2) If you are a first timer in Bangkok and not in the city only for its maddening parties, you would want to explore the Thai Heritage buildings, Palaces and Wats. Spot the nearest BTS Skytrain station from your accommodation and reach there by walk or a tuktuk. BTS trains are very well connected. Get down at Saphan Taksin and walk towards the Sathorn Pier where you can buy your tickets for the ferry boat. The hop-in hop-out boat from here takes through the Chao Phyara river across various important tourist spots. Buying a full day pass would be useful and economic to explore on your own pace and hop in and out whenever and wherever required. Note - You need to pay separate entry fees at each attraction.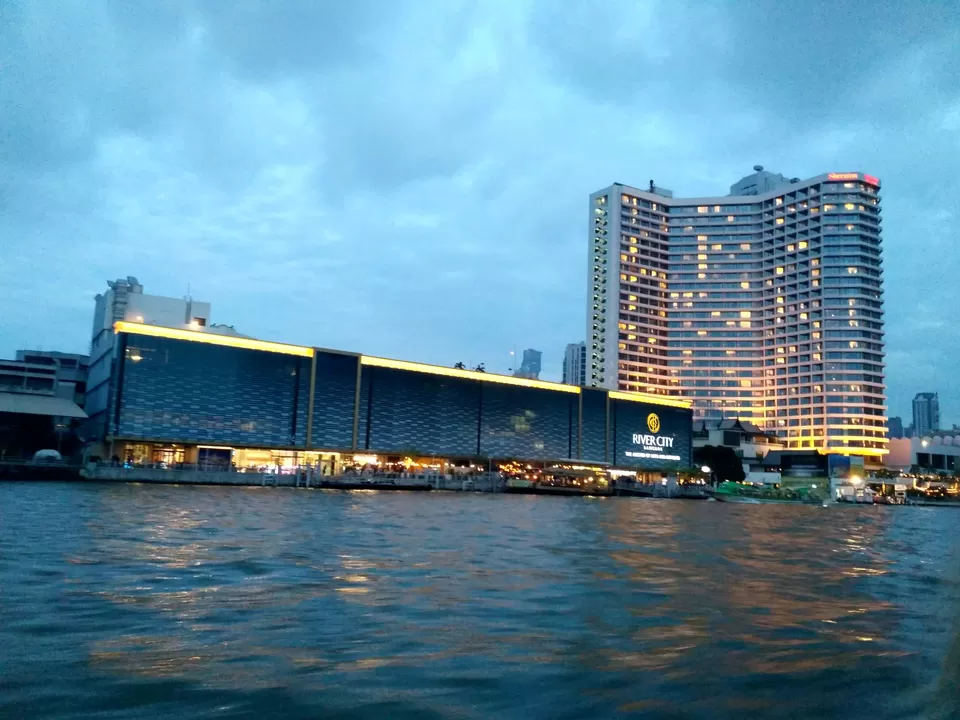 3) Bangkok is full of food joints/street foods, night markets, party destinations, shopping malls. So you can just walk around the famous Sukhamvit streets and spot something that suits you.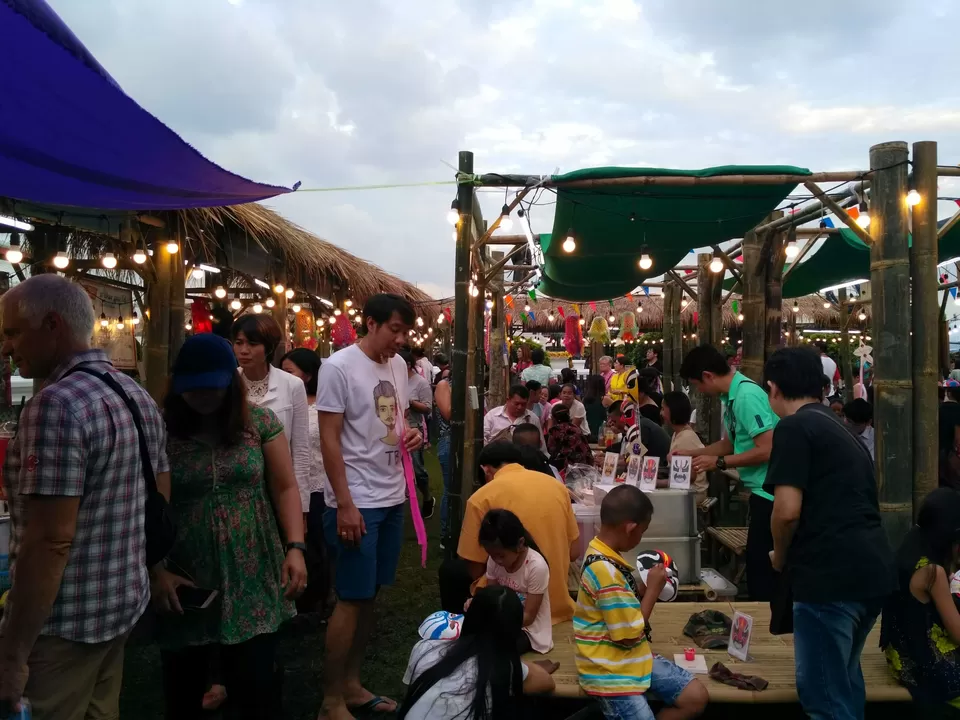 4) Most tourists after a day or two in Bangkok, head to southern Thailand to explore the Island destinations. If you are reaching late at night, you may inquire your hotel for an Airport pickup, but taxi, shuttle services are easily available at the airport to drop you to the town.
5) To explore the islands like Phuket, Krabi you have the option to hire two-wheelers for the day.
6) Island hopping tours to nearby islands like James Bond Island, Phi phi Island, Coral Island are the most sorted activities from these places. If you explore on foot near your hotel/hostel or even at the roads adjacent to the beaches, you will find various vendors offering such tours. The rates are flexible and can be bargained. These are half day or full day tours and one can even opt for sunset cruise for experiencing the sunset from these islands. They even arrange pick up and drop from your accommodation on the day of the tour.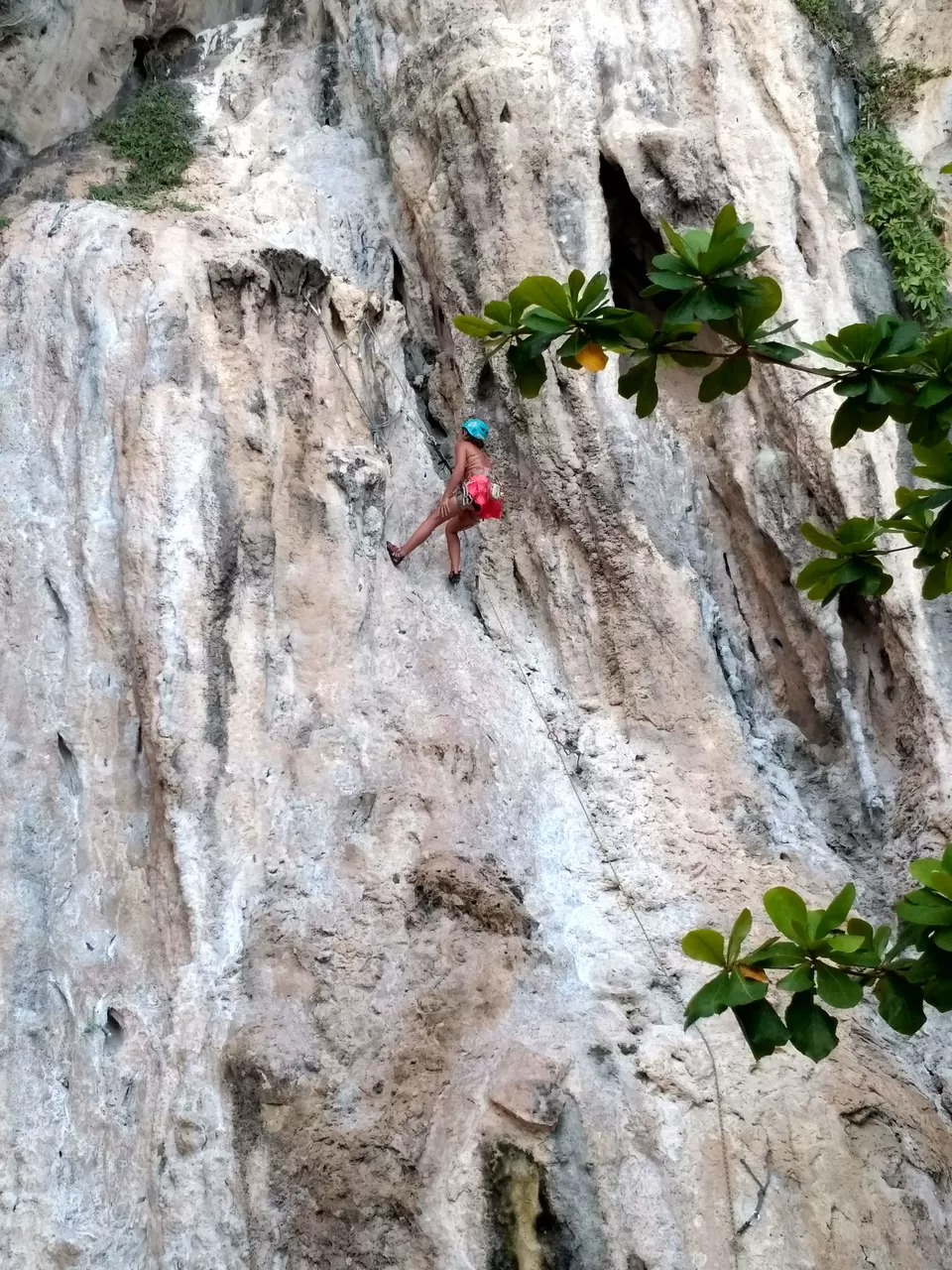 8) Many other island specific experiences like Diving, rainforest tours can be booked from the local vendors itself. You may even inquire your hotels if they offer such tours as well.
9) There are Elephant sanctuaries or Tiger reserves and some sea world adventures which you may want to book. But I would request you to validate such places as animals might be ill treated or captivated for such businesses. We didn't opt for such tours as we wanted to explore the nature instead.
10) Managing food would be the only concern on your mind now. All hotels serve complementary unlimited breakfast buffet. If you have a tour booked for the day, your one time meal will be covered. Vegetarians need to inform in advance. For the dinner, it is great to explore street food joints.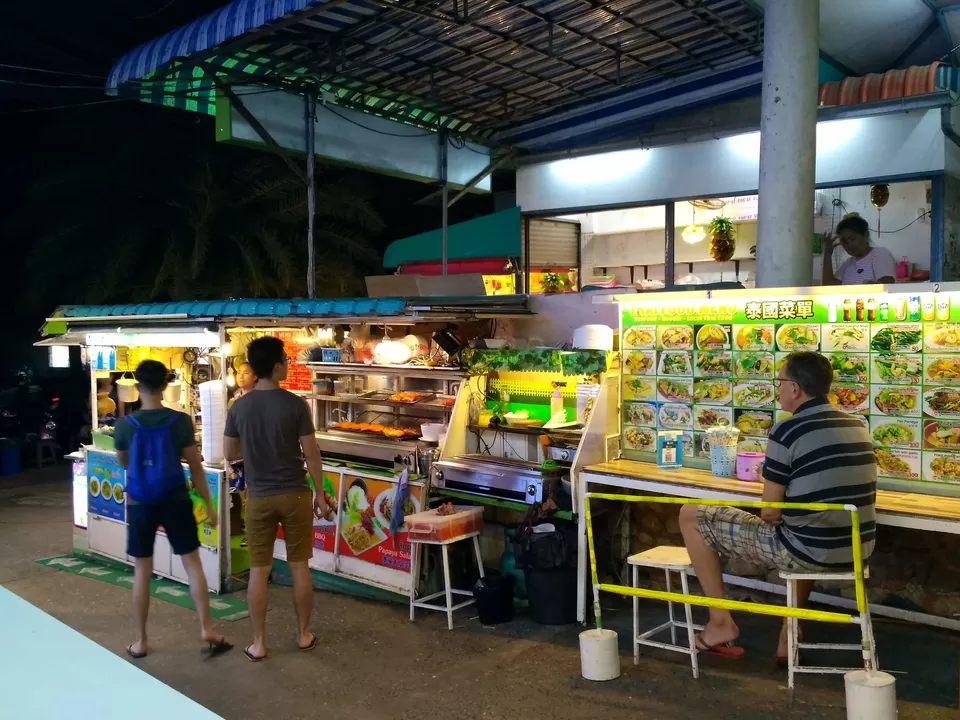 Don't worry, street foods are of good quality and very reasonable i.e ~100 Baht per person for sufficient meal. Indulge in local Thai cuisines and don't miss the coconut ice-cream.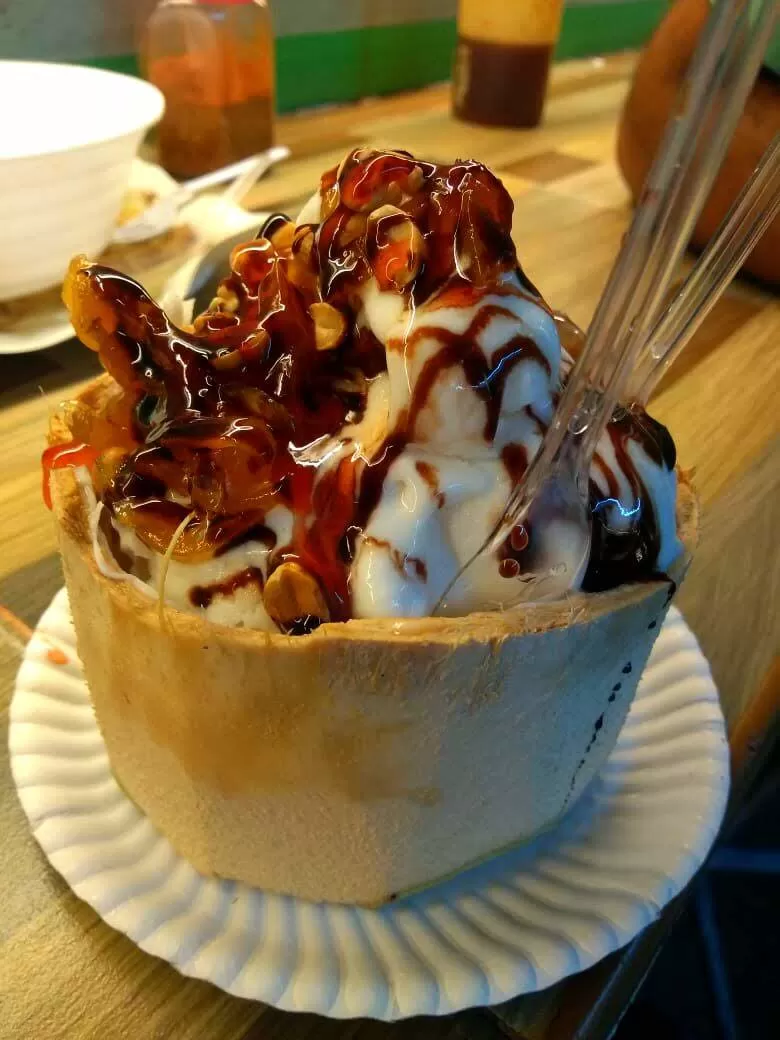 On some days you have the choice to even try some restaurants. For any snacking or basic necessities you need at your hotel room, hop into a 9/11 stores which can be spotted everywhere. Paid laundry services are also easily available.
So before you book that package do reason and explore the internet, read blogs and decide whether its really necessary. Rest assured you will spend much less than the estimate provided by your travel agent. About 10000 Baht (excluding flights are accommodation) should be sufficient for a person for 7 days in Thailand.
Also read - https://www.tripoto.com/trip/first-timers-to-the-land-of-smiles-thailand-5c1244dcd9ebf
Do check my blog - https:\\seeking-happiness-diaries.com
Frequent searches leading to this page:-
Thailand tour packages, Thailand tour package 3 days 2 nights, Thailand tour package from Chennai, Thailand tour package from Delhi