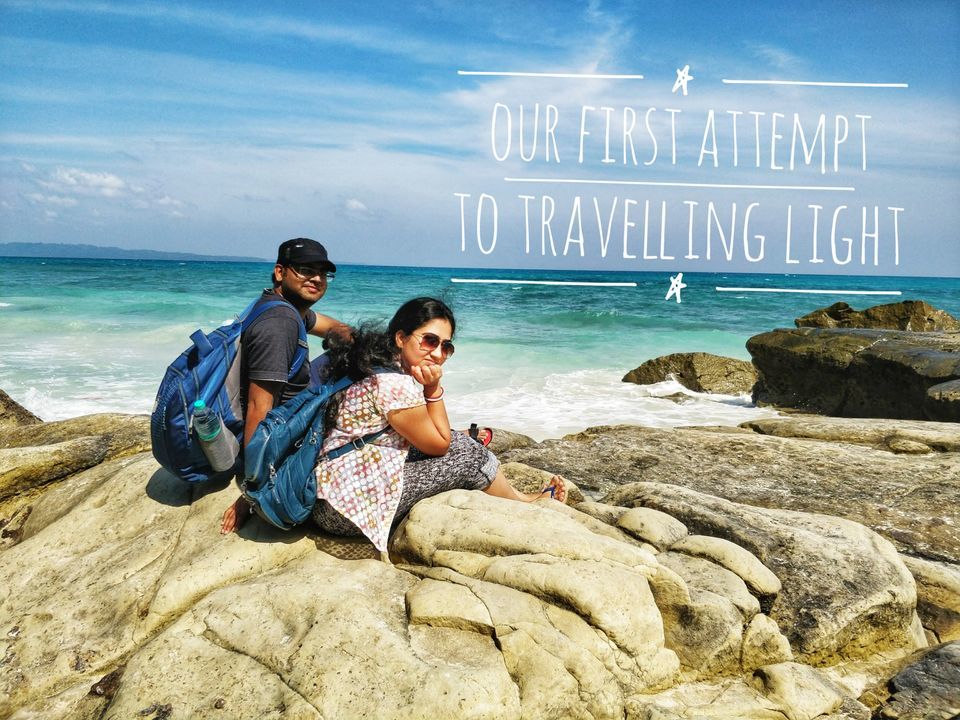 It was on our minds for quiet some time that if we have to travel frequently we should adopt travelling lighter. It is cumbersome to keep dragging your heavy luggage around at your destinations. Also if we have multiple halts in our journey, carrying heavy luggage means every other night you spend a considerable amount of time packing or unpacking.
So this was our first international trip where we had booked our airline tickets with rates excluding check-in baggage. It was a eight day trip and though initially we planned to pay at airports for the check-in luggage, the day we started packing, it struck us how about giving the 'travelling light' theory a try this time. Additionally, we will also save a lot of time if we do not check-in our bags at every boarding and no hustle involved in monitoring the bags as well.
Foreseeing The Challenge -
So here was the challenge! Each passenger is allowed to carry up to 8 kg of hand baggage that too of a permissible size only.
We zeroed down to a backpack, a rucksack and a small trolley bag.
We had to fit in all the essential clothing, toiletries, emergency medicines in these. However, our perk here was we did not have to carry any laptops or heavy gadgets since we were off work and are not photography enthusiasts to go around with heavy equipment.
What did we pack-
I had been reading and trying KonMari Method of organizing recently. So that came really handy for our packing spree.
Clothes - We separated the clothes based on their categories and folded them into small neat rectangles of same sizes. We were carrying comparatively light clothes owing to the warm climate of our destination.
Toiletries - This was the trickiest. As per airline rules, you are not supposed to carry a lot of liquid in your hand baggage. So we had to carry tiny bottles (containing not more than 10 ml) of each of our hair care products, body cream or lotions, face cleanser, sunscreen, small tube of toothpaste. As directed on the internet, we put all these separately in a transparent bag so that its easily accessibly if asked by the security personnel at the airport. Some small empty plastic storage bottles from previously used products helped in packing these.
Shoes - An extra pair each of shoes/slippers if required based on the beach destination we were travelling to.
Extras - Of course towels, paper napkins, mobile and digital camera and their charges, few emergency medicines, empty water bottles to refill whenever required and a carry-bag or foldable bag to put the wet clothes if any were part of our .
The backpack - We kept all the absolutely necessary stuff which may be required handy in the backpack. These included sunglasses, contact lenses, water bottle, caps/hat, a book to read, few eatables to snack and the necessary gadgets.
Packing only the absolute essentials was a fun activity in itself. Also we had a clear idea of what were the most important stuff to survive for 10 days away from home.
Fun on the go: After being convinced that our luggage was under the permissible weight of hand baggage, the security at Airports only eyed our water bottles to carrying more liquids that allowed. Every such instance we patiently stood there and drank the water while they looked at us in awe or laughed off our gesture !!
Pros -
- We did not carry any unnecessary clothing and also regularly washed our beach wears to be available for next days.
- We learnt what were our absolute essentials to survive on an island.
- We saved a considerable amount of time in checking in luggage at airport departures and also picking the checked-in luggage at arrivals.
- We didn't end up buying unnecessary souvenirs. At holiday destinations we are always tempted to buy things which are either easily available in our cities or we do not actually need them. Since we are already short of space, we did not pick any such things and we do not regret it at all. Our only souvenirs were a few magnets.
- We saved a considerable amount of check-in luggage which were payable on this travel. Note - You can always find flights with hand baggage only rates. Really helps you if you are a frequent traveller.
- We saved a lot of time in packing and unpacking at the destination.
- Our minimal luggage were the reason to pass through arrival formalities in minimum time.
Cons -
- I do not feel there could really be any cons, however a little hustle or effort is definitely required.
- Airline personnel may be suspicious of the weight you are carrying when they see those huge rucksacks. So we were asked to weigh our luggage a couple of times. But we surely do not mind.
- You might be asked to display the bag of toiletries to just check how are the liquids being carried. Hence good to have those together in a single transparent bag.
- Roaming around the airport might be a hustle with the heavy bags.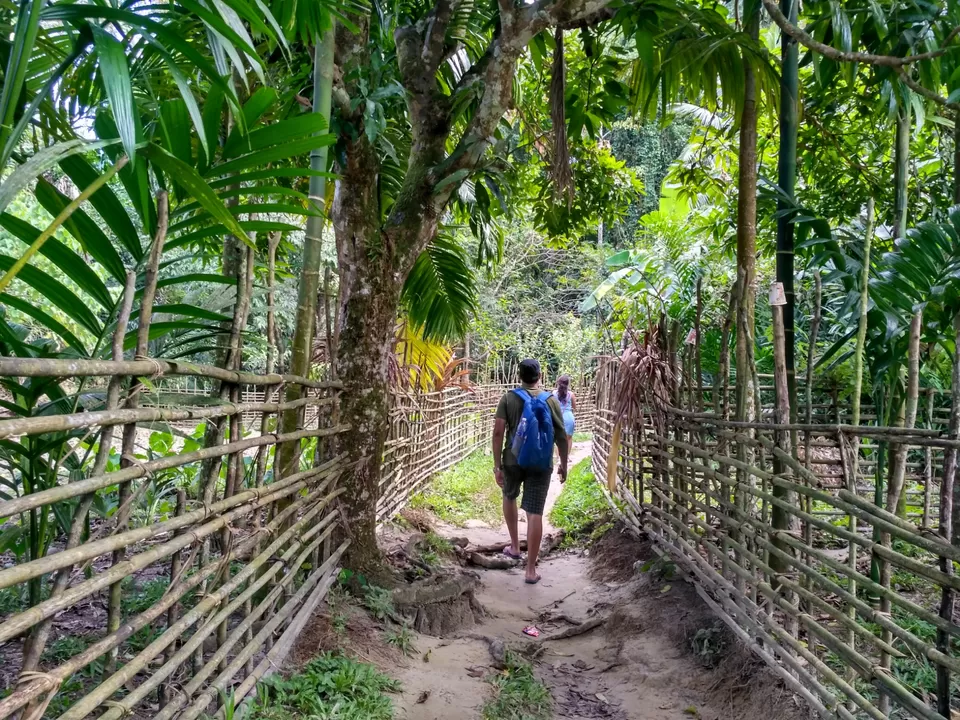 Disclaimer:
**We attempted our first backpacking trip around Thailand, where the very basic necessities were very easily available at 9X11 stores which were easy to locate everywhere.
**We washed our clothes at the destination where every laundry facilities were available thus being able to reuse the clothes.
To check more posts from our Thailand travel-
First Timers to the land of smiles - Thailand