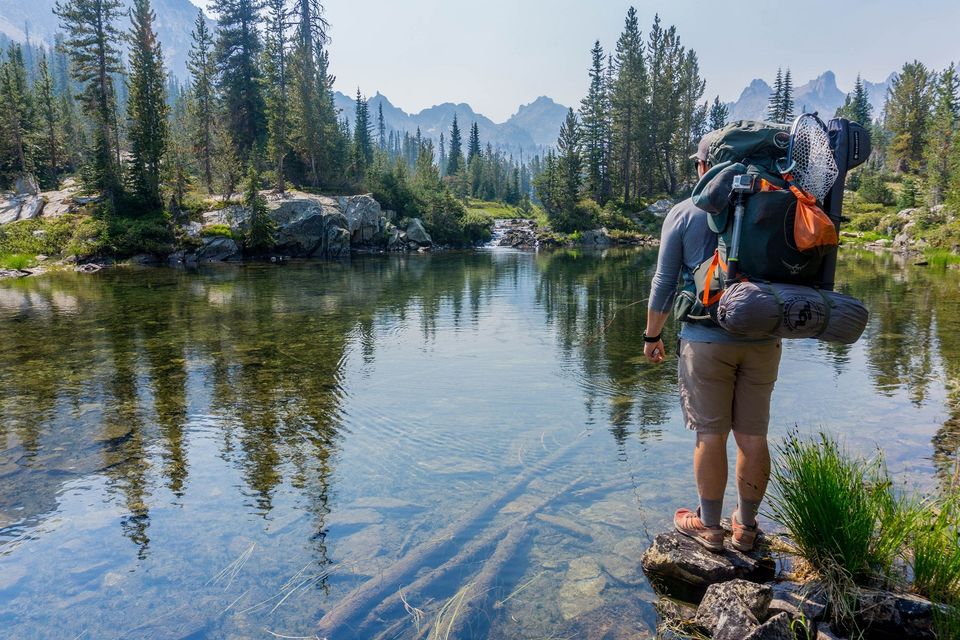 There are two types of travellers in the world – those who pack light and those who wish they had. Packing light is an art which comes in handy not just in times when you are late and running to catch a bus but it also does wonders for your back!
In this post, I'm going to share some insights on how to travel with minimum luggage and without compromising on any necessities.
Of course, the meaning of 'necessities' and idea of style and comfort varies from person to person. But by the end of this, you will, for sure, find something to thank me for.
1. Undetectable Extension Charm
Prioritize necessities among everything. Stuff-up your backpack with moderate shoving. Leave the rest. The stuff in your backpack will automatically settle down and leave you some leverage for those souvenirs you've been planning to buy later.
2. Size Matters
For a weekend or a week's travel, a 40 L backpack is ideal.
Though if you are on a cross-country expedition or hitch-hiking in a different country, you might want to take two bags. In that case, you have to mindful of the extra luggage charges, which can really make a dent on your budget. The crack to this problem is that you pack your daypack inside your full-size pack. At the airport, you can take out the daypack as your carry-on. This way, you won't just compel yourself to pack smart but also save on extra luggage charges.
Pro-tip: Wear your bulkiest clothes while travelling.
3. Make a check-list

Make a list of everything that you think you'll need on your trip. This will help you not forget anything important you might regret not carrying, later.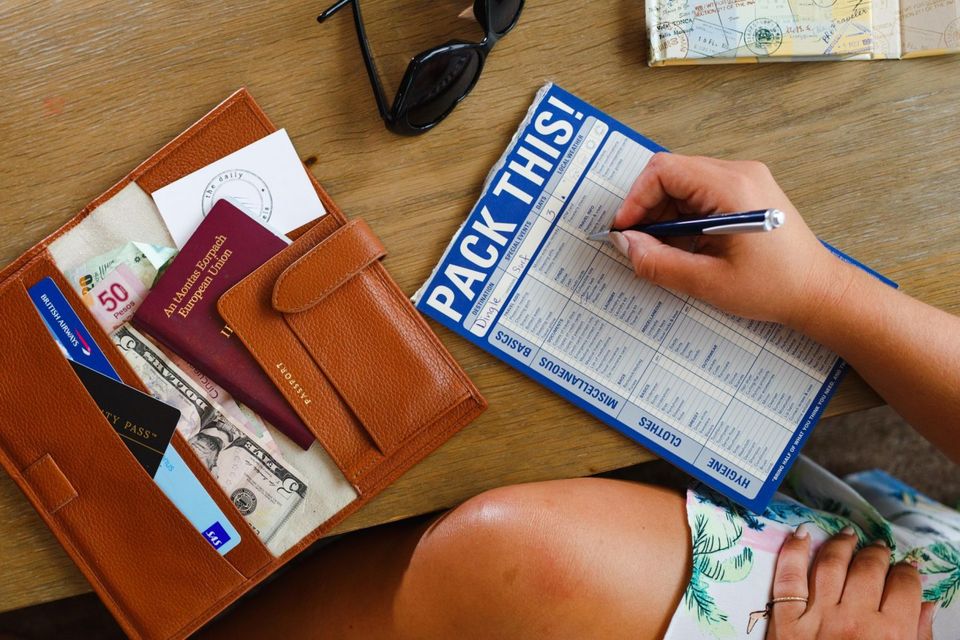 If you are wondering why I didn't start with the checklist and started with the luggage instead, it's because I first pick the luggage I want to carry and then pick my stuff. It's a way to assure that I don't over pack.
4. Divide and Conquer
Divide the space in your backpack as per your requirement. Say, your backpack is of 40L which means you have 40 units of space. Now, divide these units among clothing, toiletries, footwear, equipment etc.
5. It's not a last minute affair
Pack at least one day prior to your trip. This will give you enough time to think it through and arrange everything in a way that it is easily accessible. The more organized your bag is, the more convenient it will be for you later.
Packing in advance also allows you to assess the requirement of each item you put in.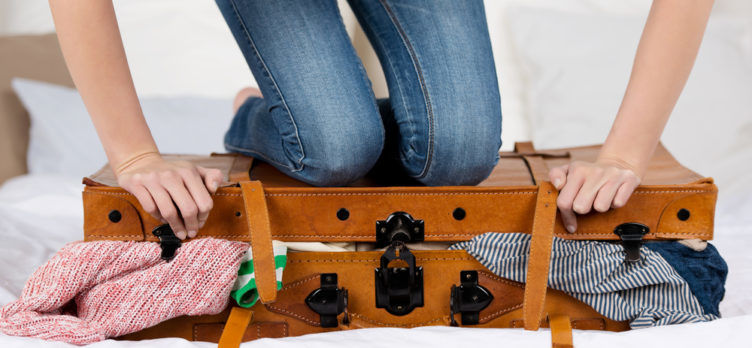 6. One is crowd; two is comfy
This one is particularly helpful while travelling to the colder regions. When we think of cold, we involuntarily jump to the heaviest jacket in our closet. But actually, two t-shirts under a thin sweater will keep you much warmer than one heavy jacket.
Instead of carrying something bulky, replace it with a fleece and a thin sweater.
7. Quickies for clothing
Here are some quick tips for smartly packing your clothes:
- Pick synthetic material over cotton; they are lighter in weight and dry quickly.
- Your choice of clothes should be comfortable for touring but can be appropriate for evening as well.
- Check the weather forecast and pack appropriate clothing.
- Coordinate your clothes to go with any combination. A blue denim works with every shirt, dark coloured trekking shoes will work for touring as well as for a night party.
- Carry only what you need, if not less. If you run out of fresh clothes, wash them.
- Folded and rolled are the best way to pack your clothes.

- Ziplocs/airless bags are super helpful in compressing the clothes to its maximum. Especially in a longer trip.
- For any trip, all you need is just one pair of comfortable shoes and one pair of comfortable floaters. To cut on weight, you can wear your shoes while travelling.

Please be mindful of the local culture and traditions while dressing up.
It is important to respect the local culture, else you might end-up inviting unwanted attention. And on rare occasions, even trouble.
8. Three is a magical number
Three shirts, three pairs of underwear, three pairs of socks - irrespective of your trip duration. Wear one, wash one and keep one in safe.
9. Toiletries
Don't buy any toiletries which you can buy on arrival. Like the shampoo, conditioner, body wash etc. Start off with the smallest packing available and once you run out of it, buy a new one.

10. When in doubt, ask Google
Our smartphones are smarter than we credit them for. With a widely available 4G network, you can replace your maps, guidebooks, books etc. with that small device in your pocket.
And unless you're a photography enthusiast, the camera quality in your smartphones are good enough to leave your camera behind as well!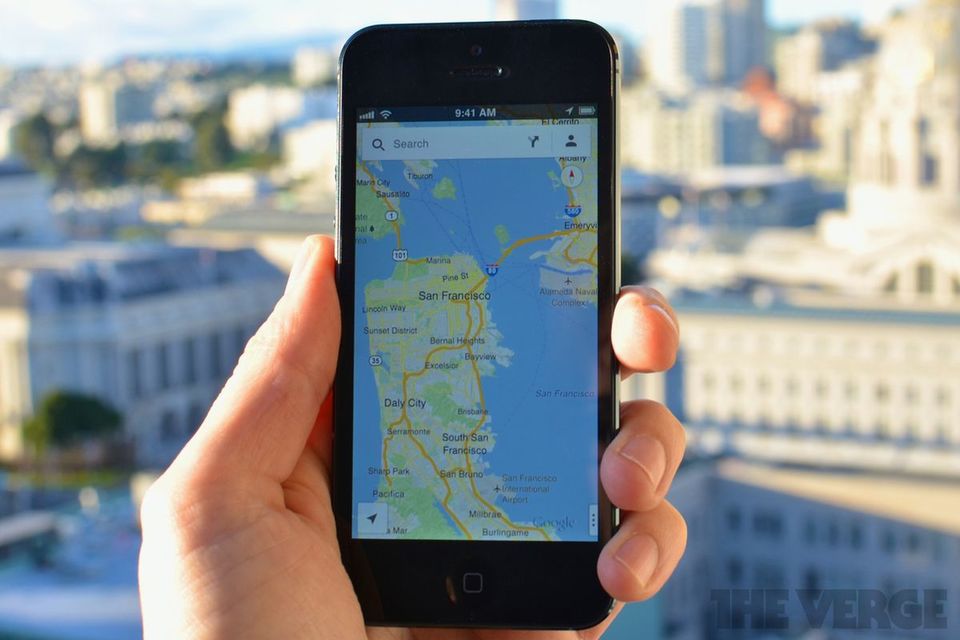 Pro-tip: Don't forget to carry a three-way, multi-country adapter if it's an international trip.
11. Friends with Benefits
Fuel up your backpack with items which are multipurpose.
My favorite in this regards is a sarong and a bungee cord.
-Sarong: a beach cover-up, a blanket, a makeshift satchel, changing room, picnic sheet, pillow, head scarf, privacy curtain and on some occasions, a towel.
-Bungee cord: Hitch-hiking in the remote Himalayas? Tie your bag to the bike or the roof of the bus, strap things to the outside of your pack, or use it as a cloth line.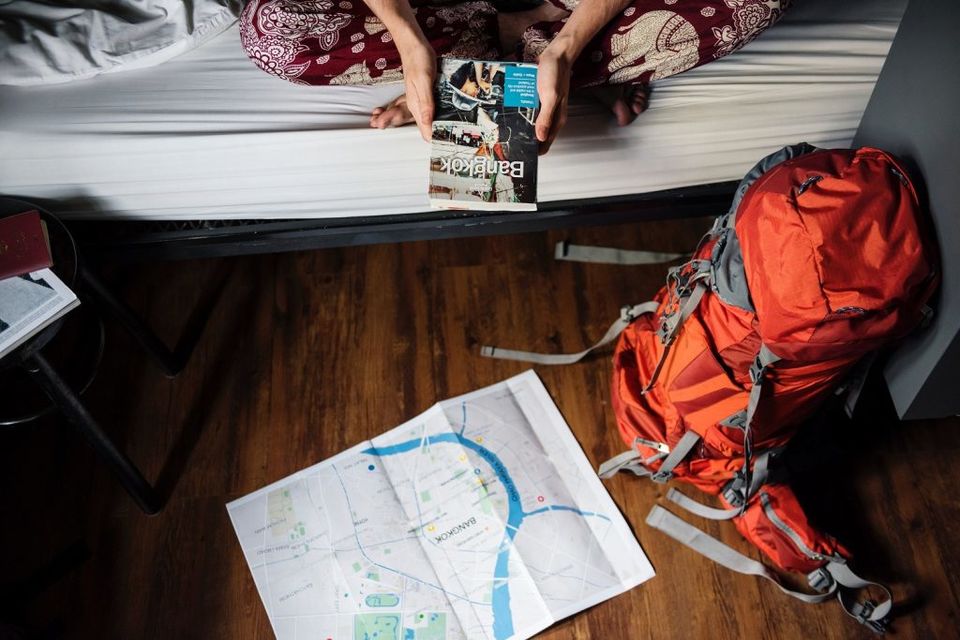 12. Things which should be easily accessible
To make travelling easier for you, there are certain things which are better if easily accessible: Passport/ID documents, Notebook & Pen, First Aid kit and medicines which you take regularly (if any), Sunglasses/Sunblock & Power Bank.
Remember, don't pack for the worst-case scenario; pack for the best case scenario and simply buy yourself out of any jams.
Keep these hacks in mind when you are packing for your next trip and let your memory be your travel bag.
"Wondering how to thank me for such amazing tips? Just follow me on Instagram & drop me a hi (:"
P.S: lots of cool stuff waiting for you there *wink*