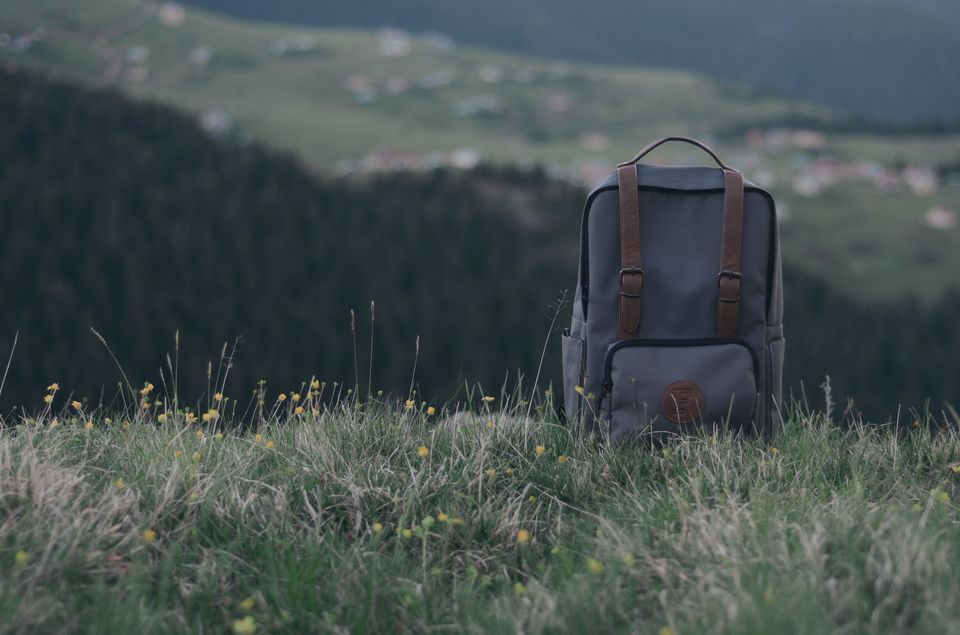 I've been traveling since I was in the womb. Tall claim, I know.
When I was younger, my mum would pack my bags for me and all I was in charge of was a small backpack full of games and toys. God forbid I leave my Barbie or Vegeta figurine behind!
There would be two big bags for the four of us and that's just how we rolled. Those days are long gone but since I've been packing on my own, I've carried a bunch of useless crap that truly wasn't needed, time and again. Also, I've forgotten to pack the most basic things like a toothbrush but I did have my relaxing tea tree essential oil that had never even been opened!
*Sigh*
Do you pack like this too?
Being an indecisive packer isn't like 'Oh, I don't know what to pack!', it's more along the lines of 'Should I pack this or that? Eh, let's get both juuuuust in case!'
Well I've still to experience that just-in-case phenomenon. And, it also doesn't help when you're a girl.
So here are my tips to pack if you're level 9000 indecisive:
 -    "What's the weather like where you're going?" "Of course, silly Tourist, everybody packs according to the weather!" But I guess if you're going to a super sunny place, you wouldn't need that leather jacket! But this happens a lot! I tend to carry tank tops to places with subzero temperatures. JUST IN CASE!
You should pack clothes that can withstand the temperature if you're going to a cold place. It's always good to check how much cold a jacket can save you from before it's rendered useless. It could be ugly but so is hypothermia. Lol.
Similarly, carrying light cotton clothes instead of those made out of jersey for hot climates is generally better.
 -    "Why are you wearing four jackets?" "BECAUSE I'M COLD!" Instead of carrying the unnecessary weight of extra jackets, learn how to layer your clothing to keep warm. My fellow Tourist taught me this. Layering works both ways. It retains heat and doesn't let the cold in either. You can customise according to the weather but for a place like Chitkul or Lachen, you can wear your bra/vest, your thermal (if you're into that), your t-shirt, a fleece and top all of that off with your favourite thicc jacket.
 -    Lowers? Anything but jeans! The more you travel, the more you know that jeans aren't helping you live your best life. Can you trek in jeans? Probably not, unless you're a pro! (kudos!) Can you go to the beach in jeans? Well technically, but it's not the most practical material out there. Jeans are weighty as well as super hard to dry if you're backpacking and/or going to remote areas. And contrary to its sturdy build, denim gets cold fast. (And don't even get me started on chafing!) Try packing sweatpants and leggings instead of an all-jean-jhola (bag) for the comfiest, weightless travel.
 -    If you carry a lot of gadgets, carry a spike guard (extension board). I know, I know but I have to put it out there. It's just easier than charging everything one by one, and even though it adds a little bulk, it's a blessing.
 -    Let's talk shoes! Even for those of us who rarely travel for #POTD photos of us in beautiful locations, (sorry 'bout that) we still carry area appropriate shoes. That being said, never carry brand new shoes while traveling. You'll never know if those shoes are well equipped, have a good grip or capable of giving you a shoe bite unless they're well broken into. Being indecisive makes it pretty hard for me to pick between the numerous sport shoes and hiking boots I possess but ultimately I always end up carrying the most comfortable and durable pairs.
 -    Toiletries! One of the most annoying things to pack is a toiletry kit. Even though a lot of the products we use are available in travel packs, not many of us choose to buy the tiny tube or bottle. Depending on the duration and weather conditions of your trip, you have to customise that little pouch every time! Here's a hack: Buy small empty plastic bottles from your local general store (but make sure the caps/lids are super secure). Just fill it up with your favourite product and you're set! You can also use those miniature soap and shampoo bottles that we all flick from good hotels. XD Also, carry your toothpaste, it's like the second most common thing people forget to bring on trips.
 -    Outfits! Instead of planning for an outfit for each day, switch up your tops and bottoms for versatility. This way you have a unique look for each day without carrying a ton of clothing and baggage! Throw in a couple of plain coloured clothing and mix-n-match with patterns!
 -    BONUS TIP! You can get packing cubes off of amazon. These are basically pouches that help you organise your bag as well as help you not make a mess when you're trying to find that one thing at the bottom. (Guilty!)
I guess that covers part one? I haven't decided if that's all of them.
Check us out - www.instagram.com/twometaltourists!
Happy Travels! Until next time!
Two Metal Tourists.