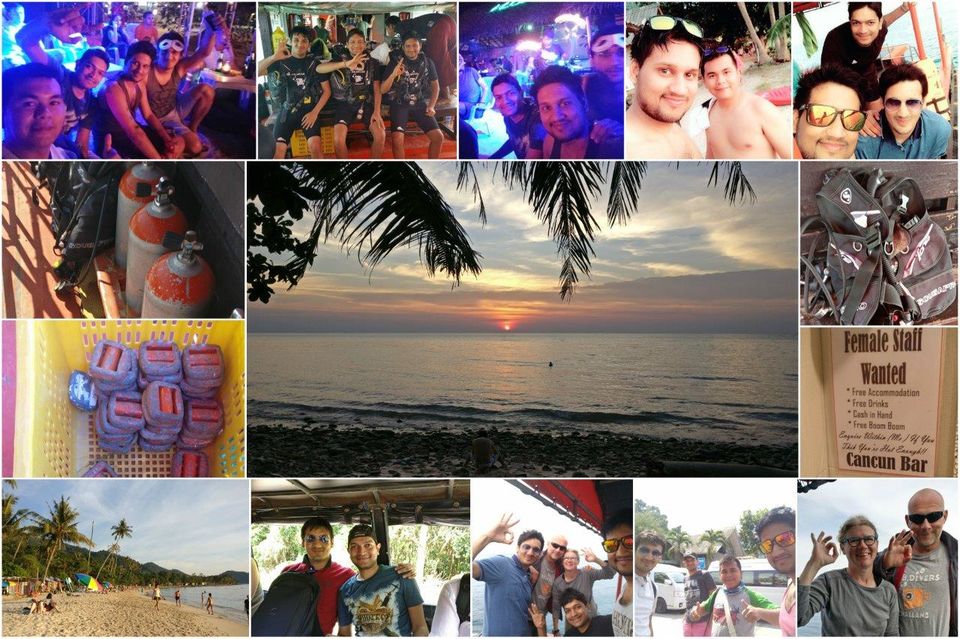 This was my fourth visit to Thailand. It was a family trip cum business trip. Apart from Bangkok and Pattaya, I went to Phuket and Phi Phi Island. After that, I return to Bangkok because we have many meetings got lined up. After 4 days, it was a Chinese New Year. So, I was thinking why not to go any serene place and do scuba diving and relaxed. I started searching on google, talking to my fellow travelers. Finally, somebody suggested me to go to Koh Chang.
I started reading about it and was amazed that such a Jewel near to Bangkok and I have never been here. I got excited and started browsing about this serene place more and more. After two days, I made up my mind that I am going to Koh Chang. I also booked a slot in one of the Diving company for the Scuba Discovery Course. Also, I booked a Homestay near to Lonely Beach.
It took me 5hrs 30 mins to reach Koh Chang. Since it was afternoon it was very much calm and quiet. I went to Gili Air in Indonesia but this was totally different. After taking rest for 2 hours I went to the beach to do snorkeling. I was there till sunset and it was awesome. There were very few people on the Island. It was a kind of lonely feeling and that was the reason the name of the beach was the lonely beach (As per my feeling). I met many fellow travelers and most of them came here for relaxation.
Every corner you will get a great variety of local food- both Vegetarian and Non-Vegetarian. And the best part, everybody was understanding English. It is mostly sunny all, the day but in Evening it becomes little chilly. So, the weather is also amazing. To see the Island, you need to rent a Motorbike. Else, you can use the shared taxis, but it's very much rarer. Very less Currency exchange counters and less number of the supermarket.
You will also find many monkeys on this island. One cannot get bored because there are many things to do on this Island like Island Tour, Trekking, Waterfall, Elephant Sanctuary and Scuba Diving. And if you are not interested in all these activities, then one can just relax on the beach.
So, next time if you are heading to Bangkok, then this should not be missed.
For any questions do comment below in the Comment Section.