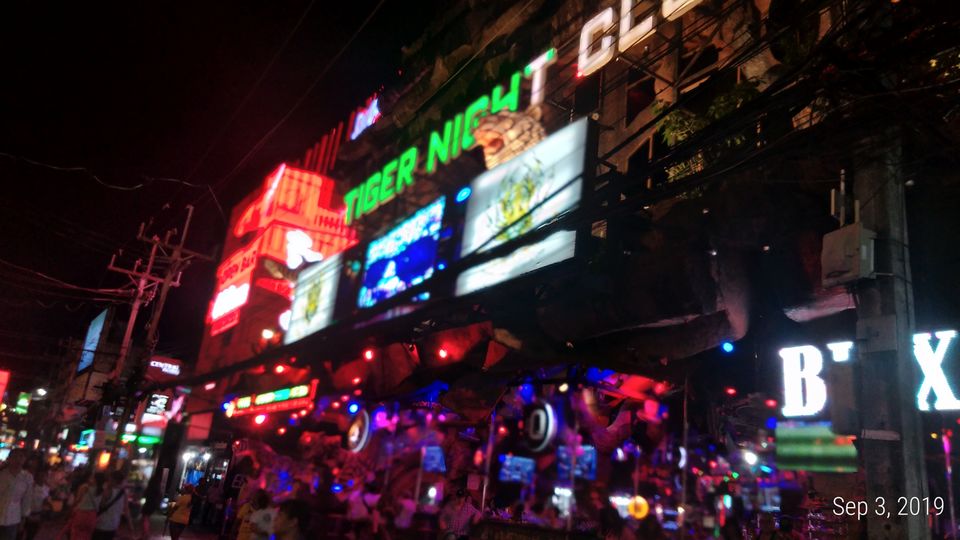 Batsman closes his eyes and smacking hard, look the ball flee to the boundary that is what happened to my Phuket trip. Without much expectation, looked up on some reviews and included Phuket in my itinerary and the experts say without any expectation you will meet your best moments. In nutshell I lived every moment in Phuket.
Checked out from my hotel from Bangkok and flee to Phuket.
In the afternoon landed at Phuket Airport and Phuket showing the true colour while landing itself. Engulfed with sea, Cliffs and some sort of land the city welcomed me with both arms and that was just the beginning. From the airport traversed through greeneries, cliffs, Green beaches and small towns I set foot on my abode in Patong beach.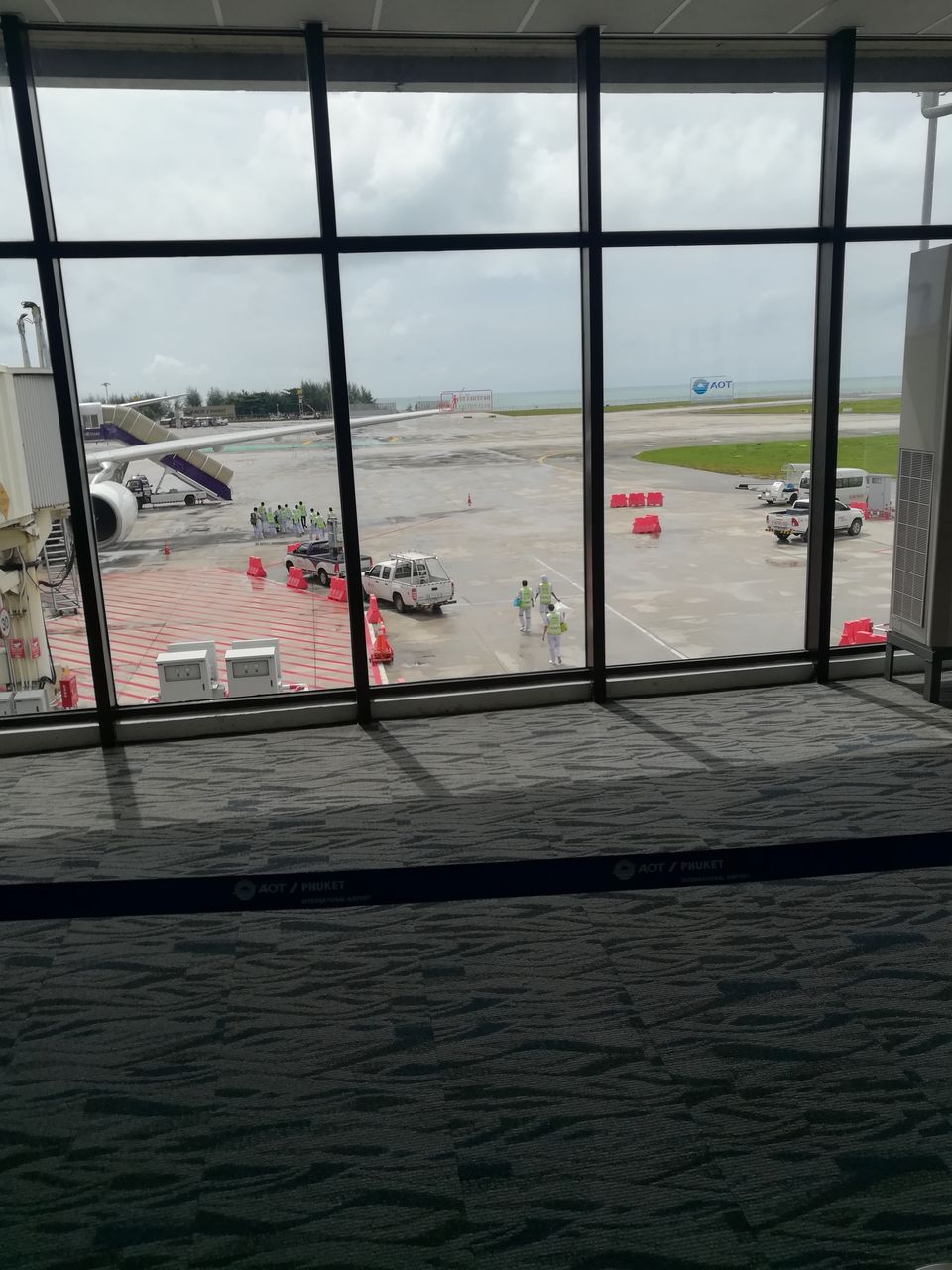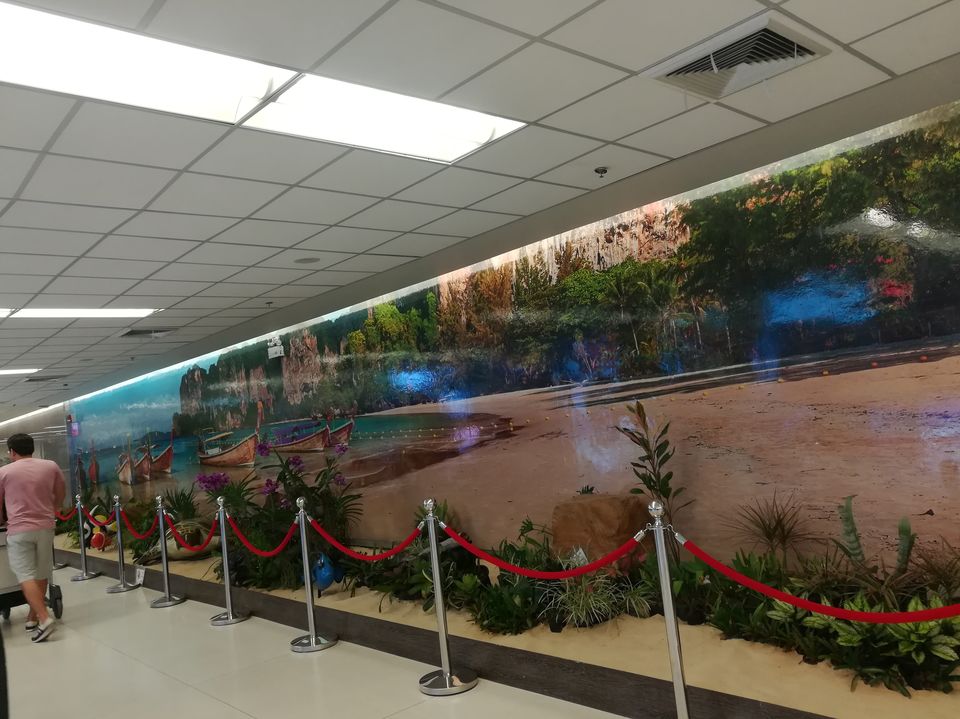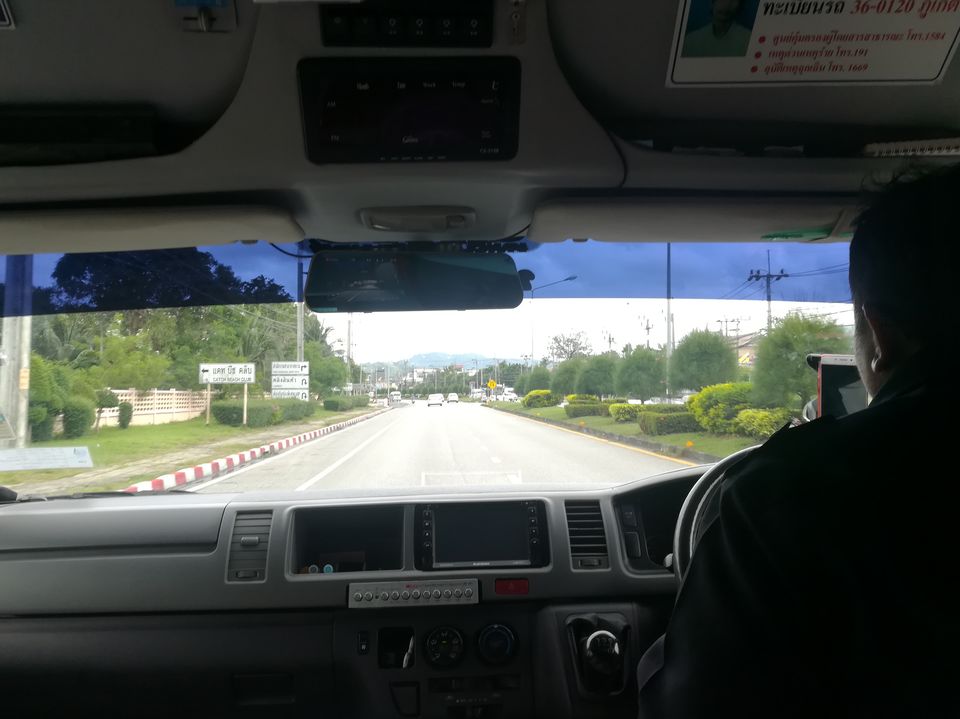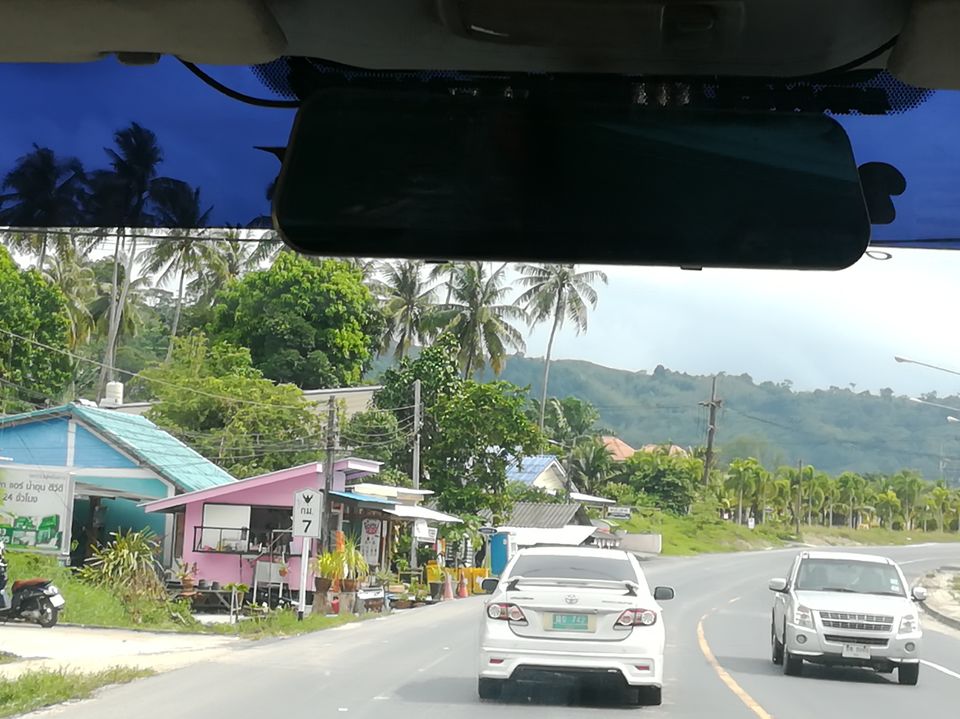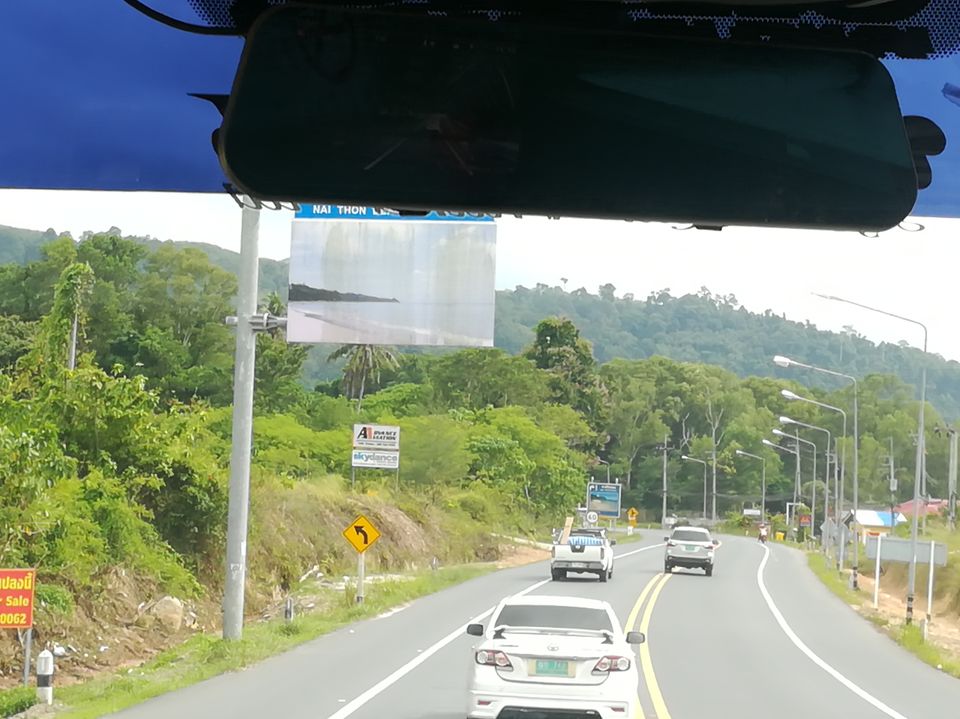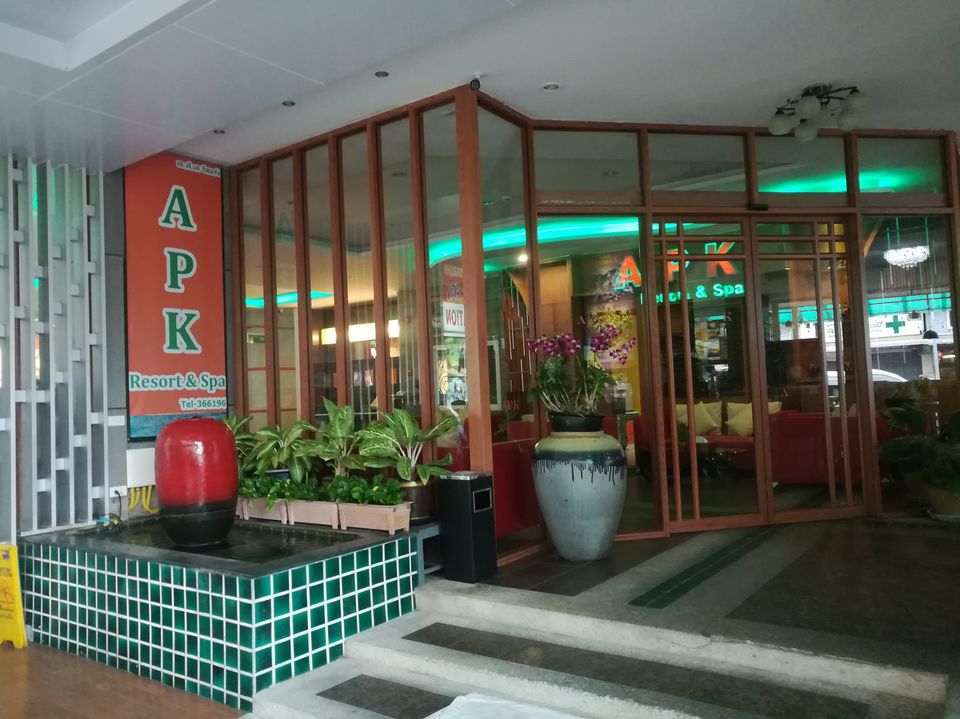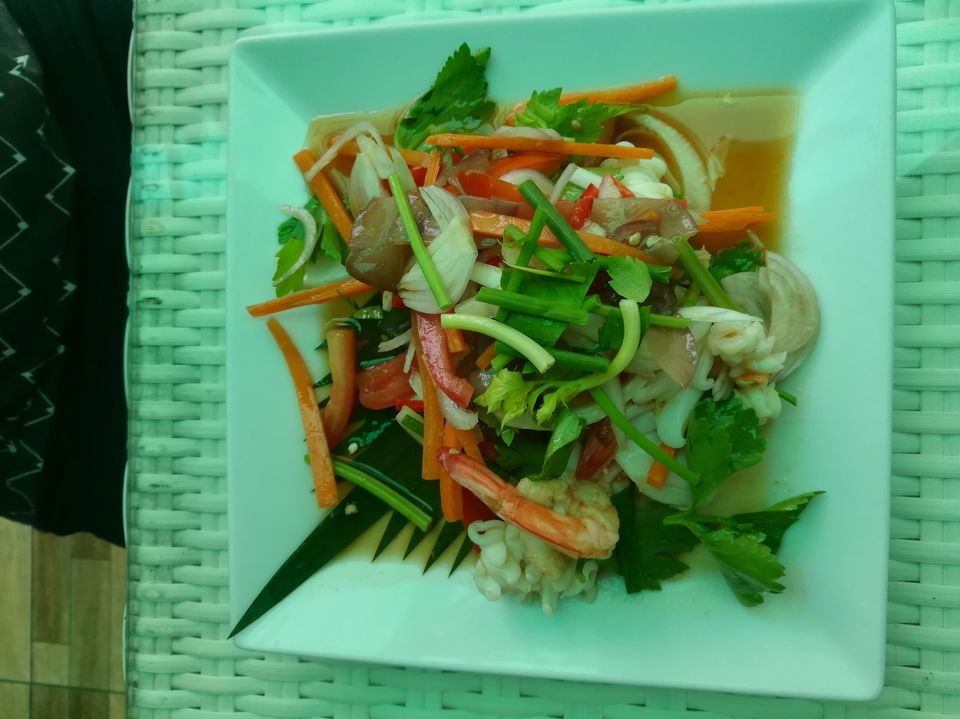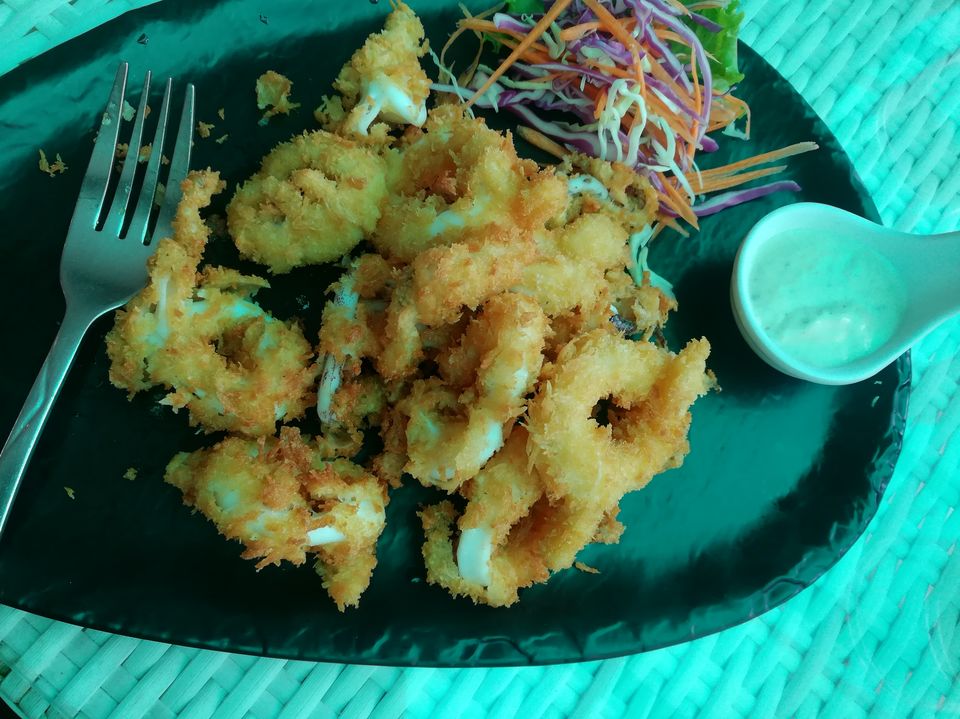 Having my Thai food nurtured with squid and Shrimp I had ambled through Bangla Street and Patong beach in the evening. Expended my time in Patong and Bangla Street I went back to hotel for taking rest.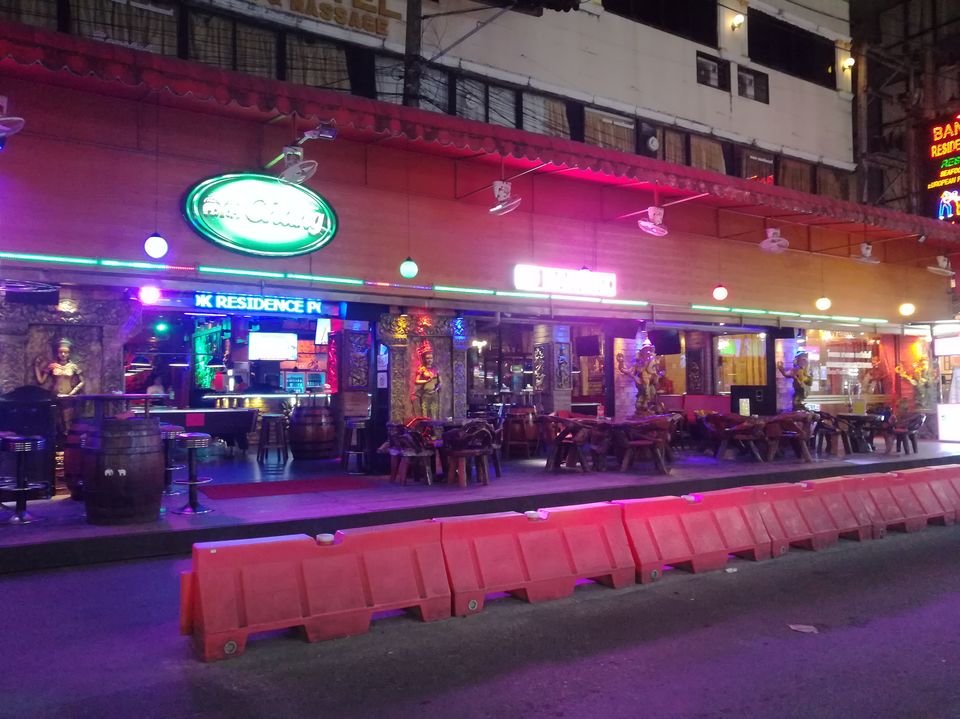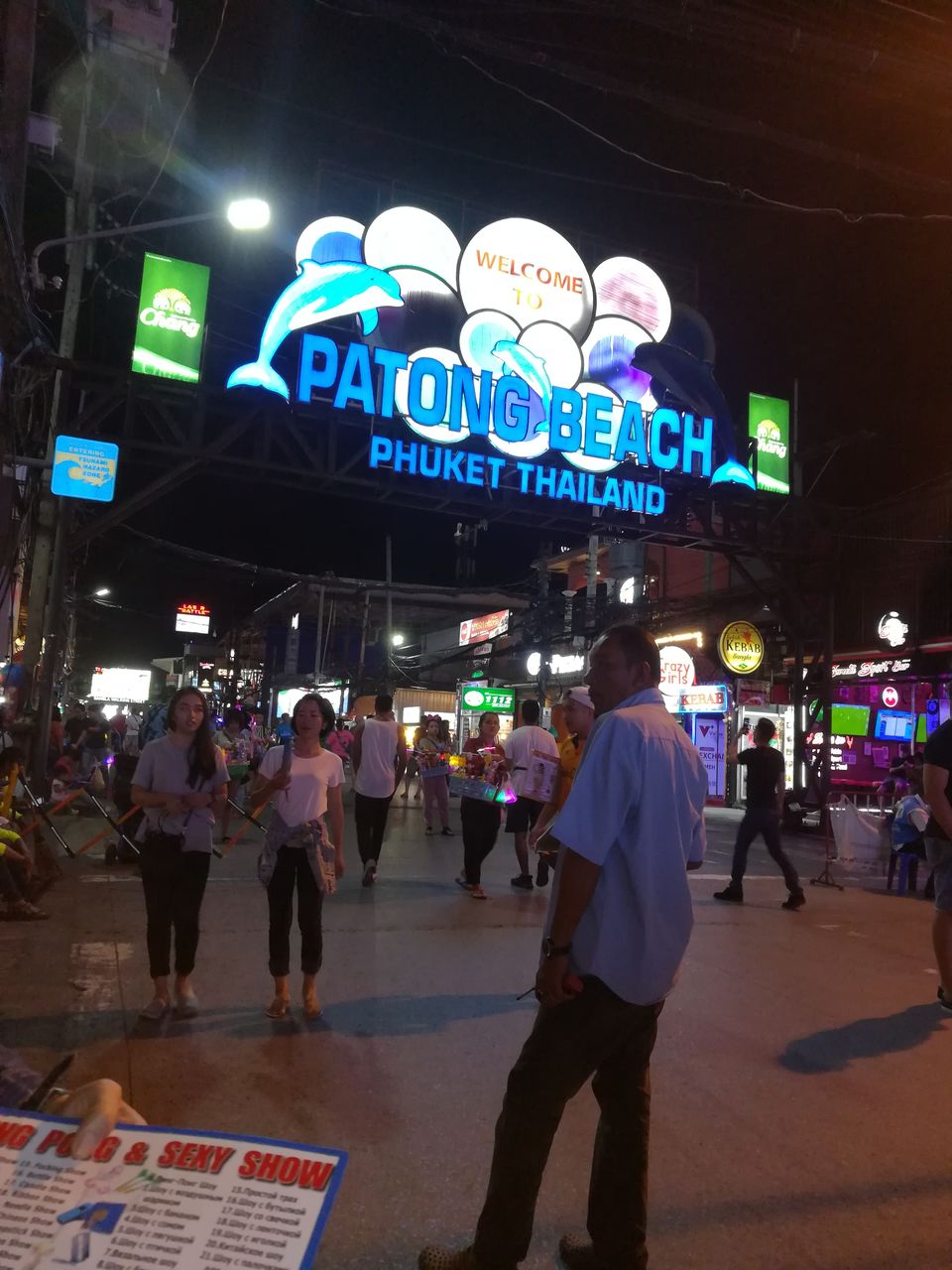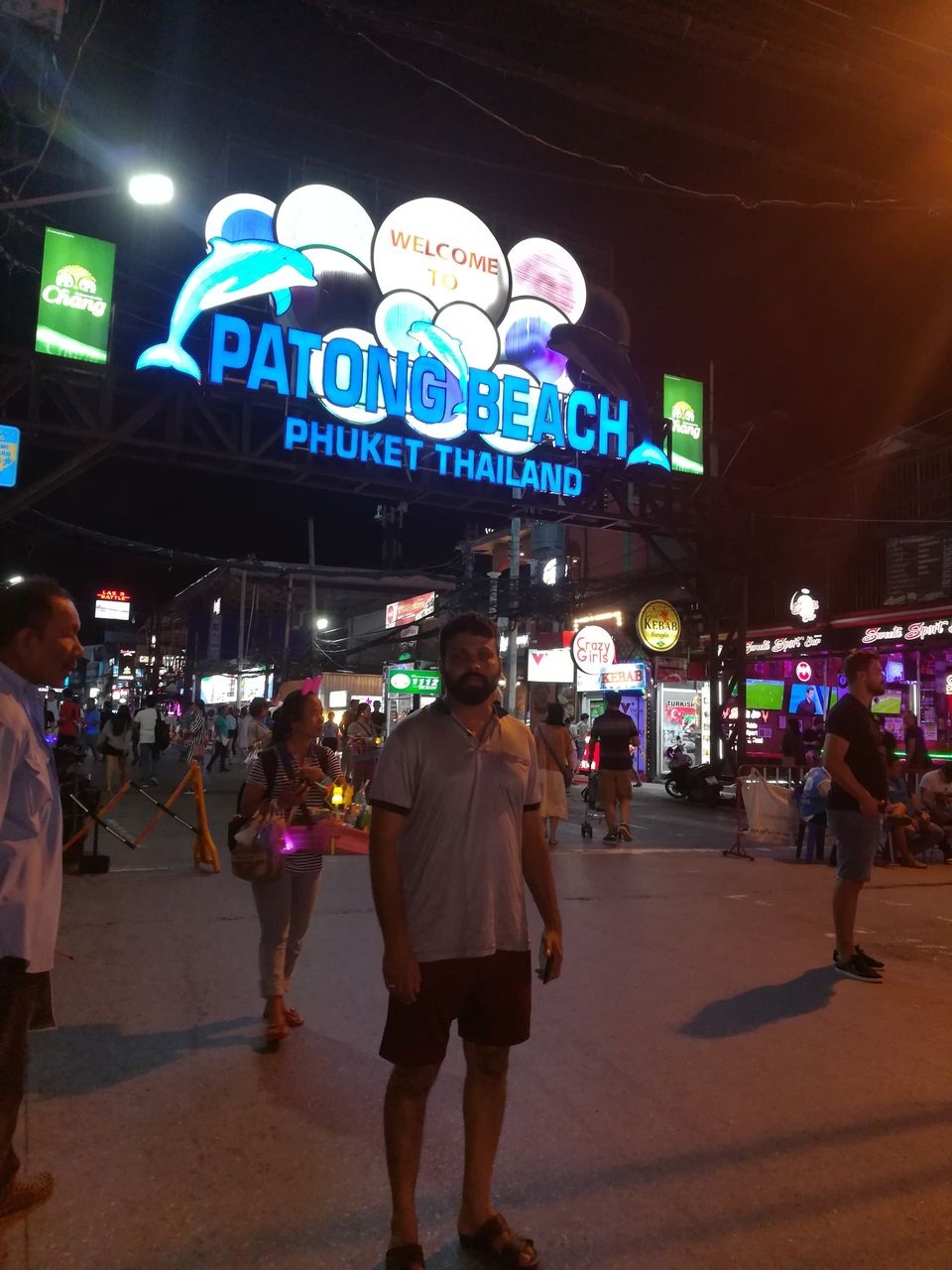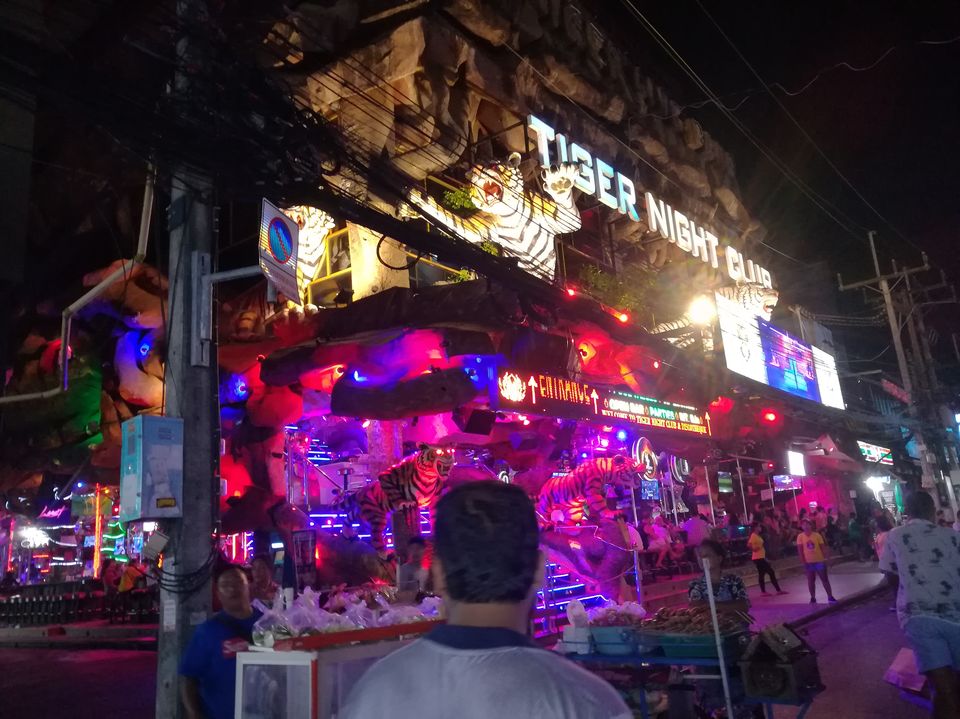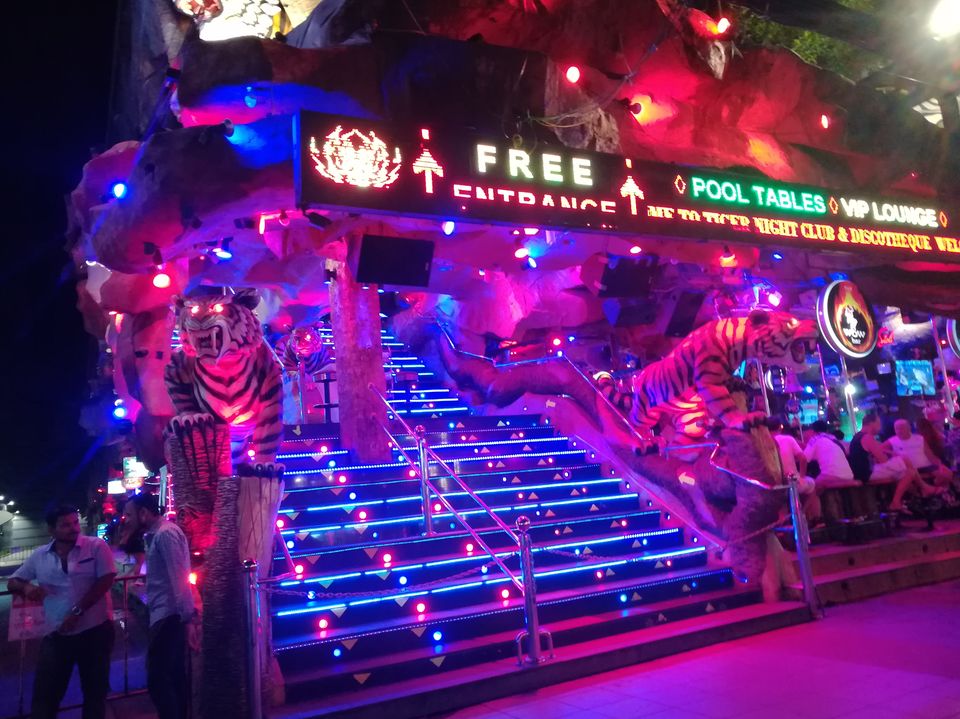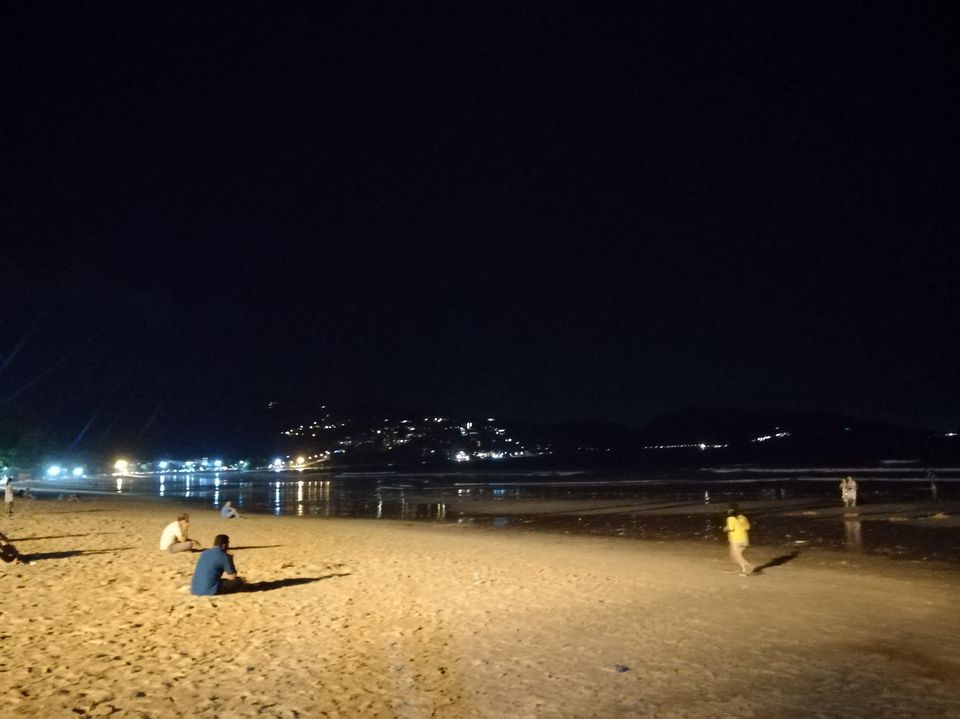 Woke up at early morning, had my complimentary breakfast in American style .It was quick and our cab reached for pick up and dropped us to the ferry.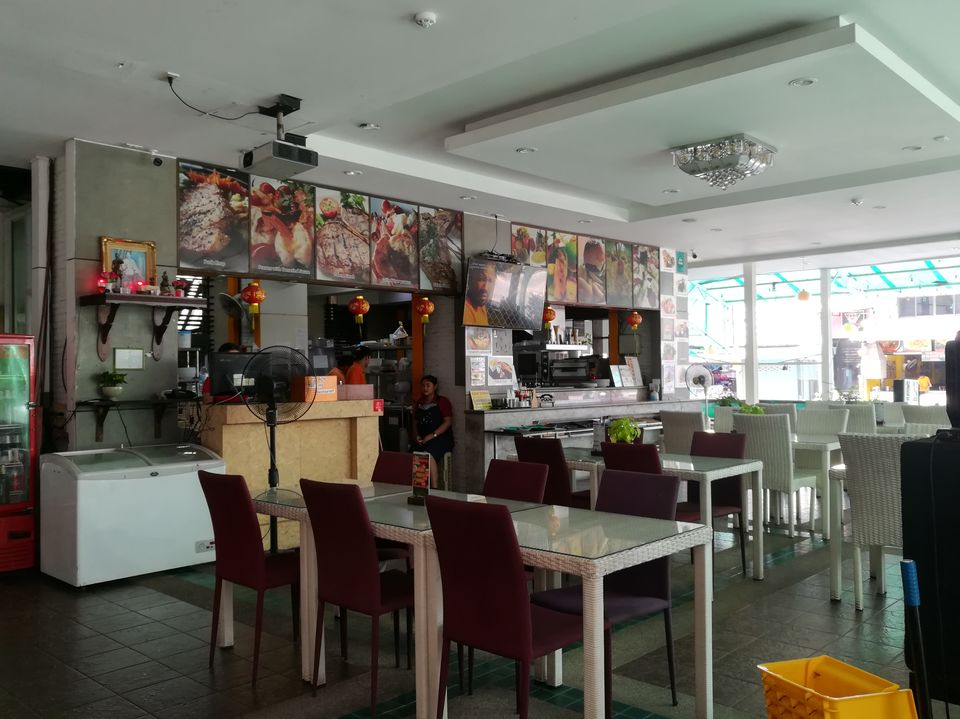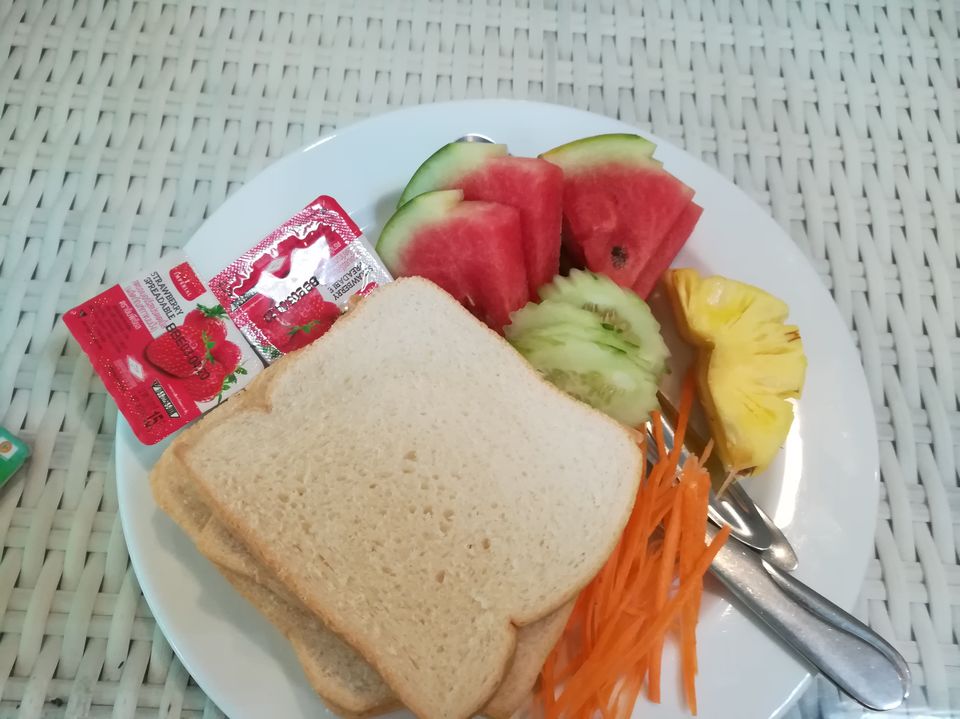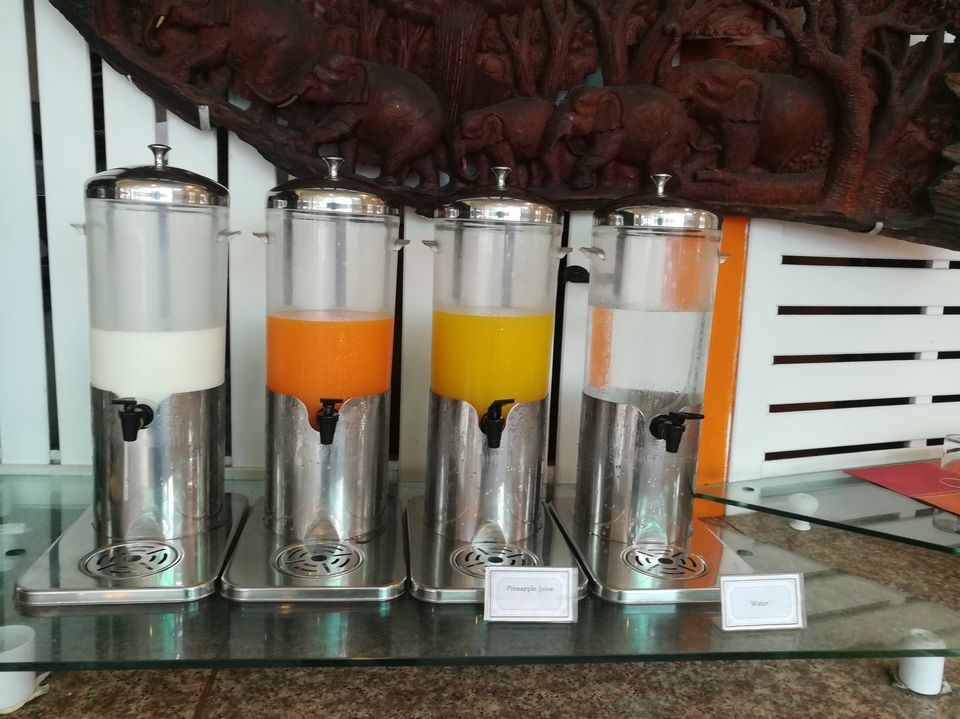 In my second class sitting outer view was not accessible like first class traveller and we were standing like everyone to view the outer view of Phi Phi island until they shown us the board that deck will be open when we near the island.
Off course! The doors are opened for us for panoramic view of Phi Phi Leh Island, the rocks, the green water, the land where the famous holiday movie the beach had shoot. I would have selected a speed boat instead of Cruise for close view in and around the beach.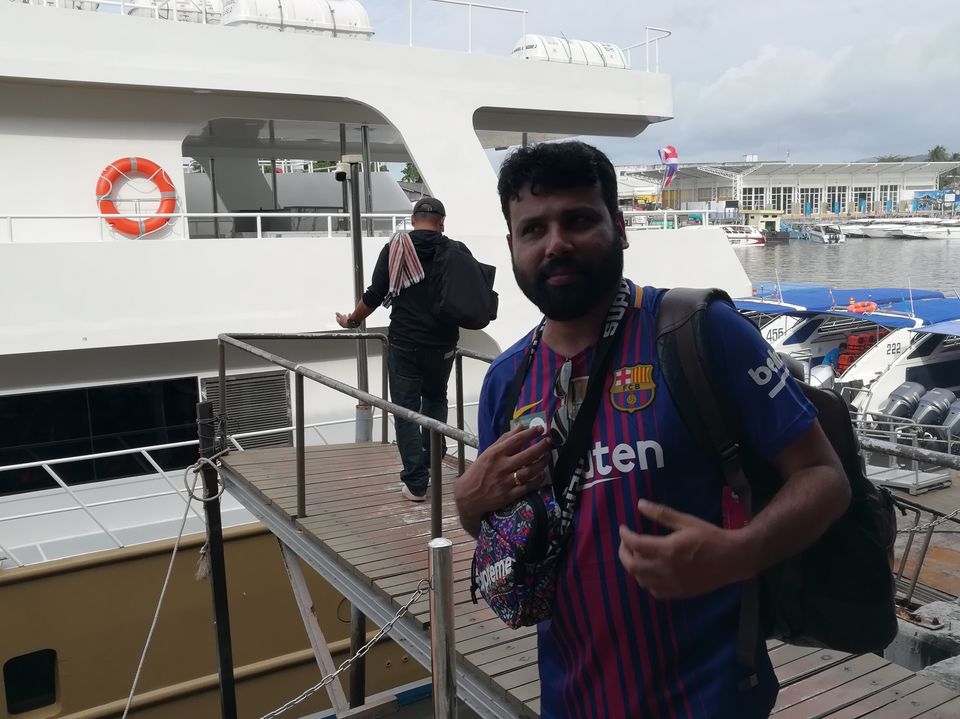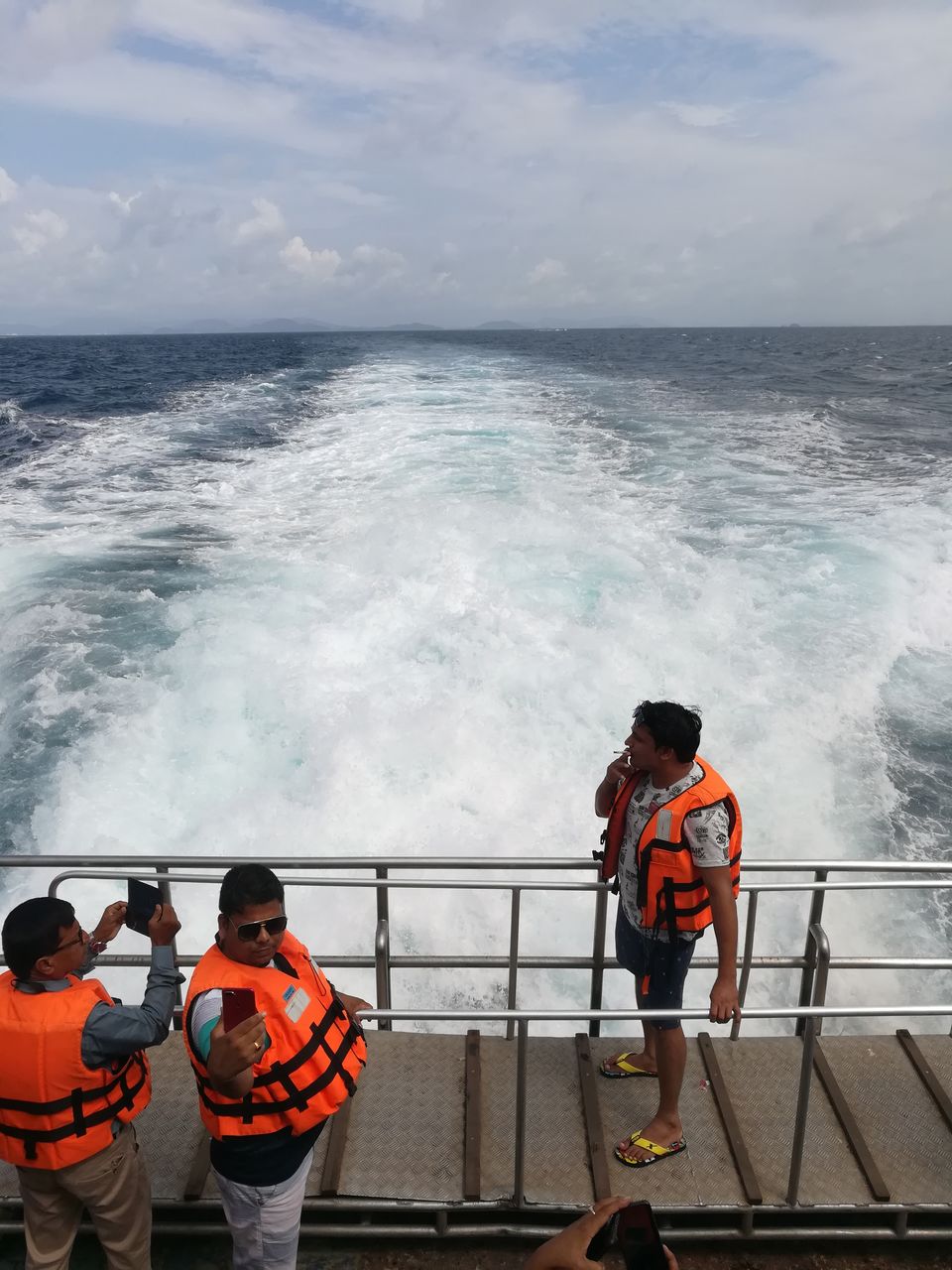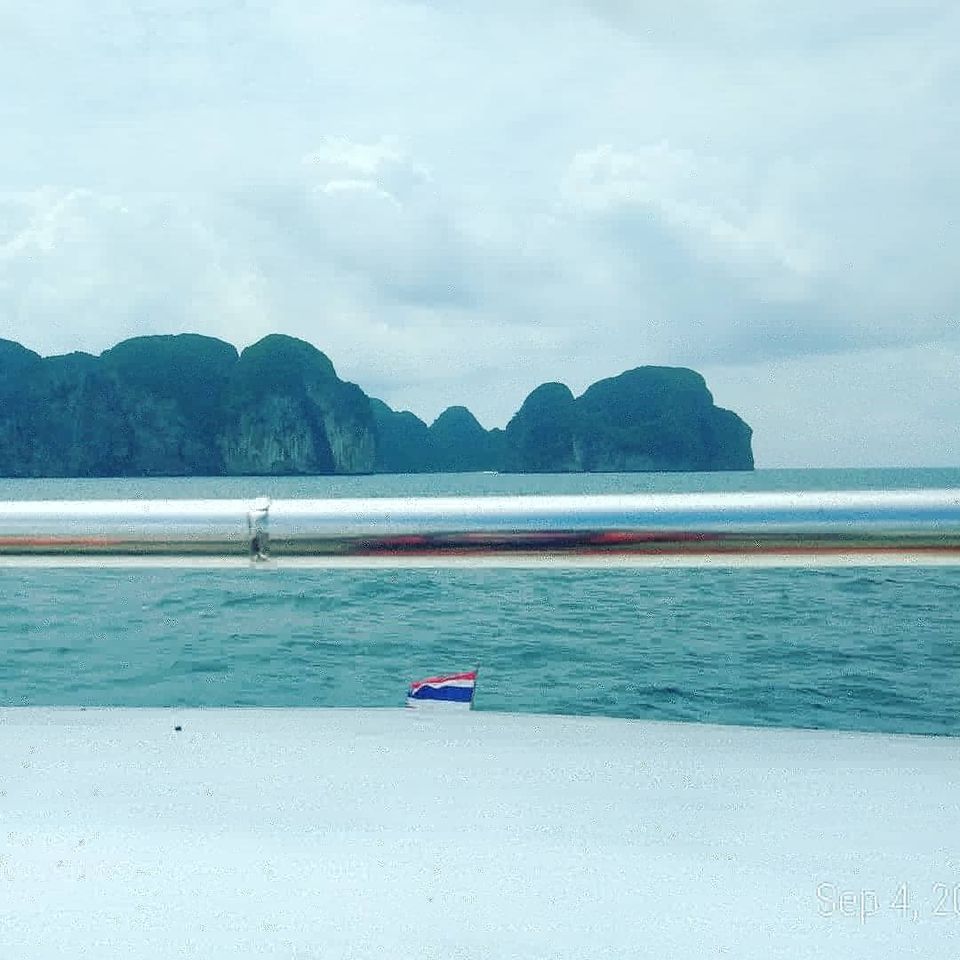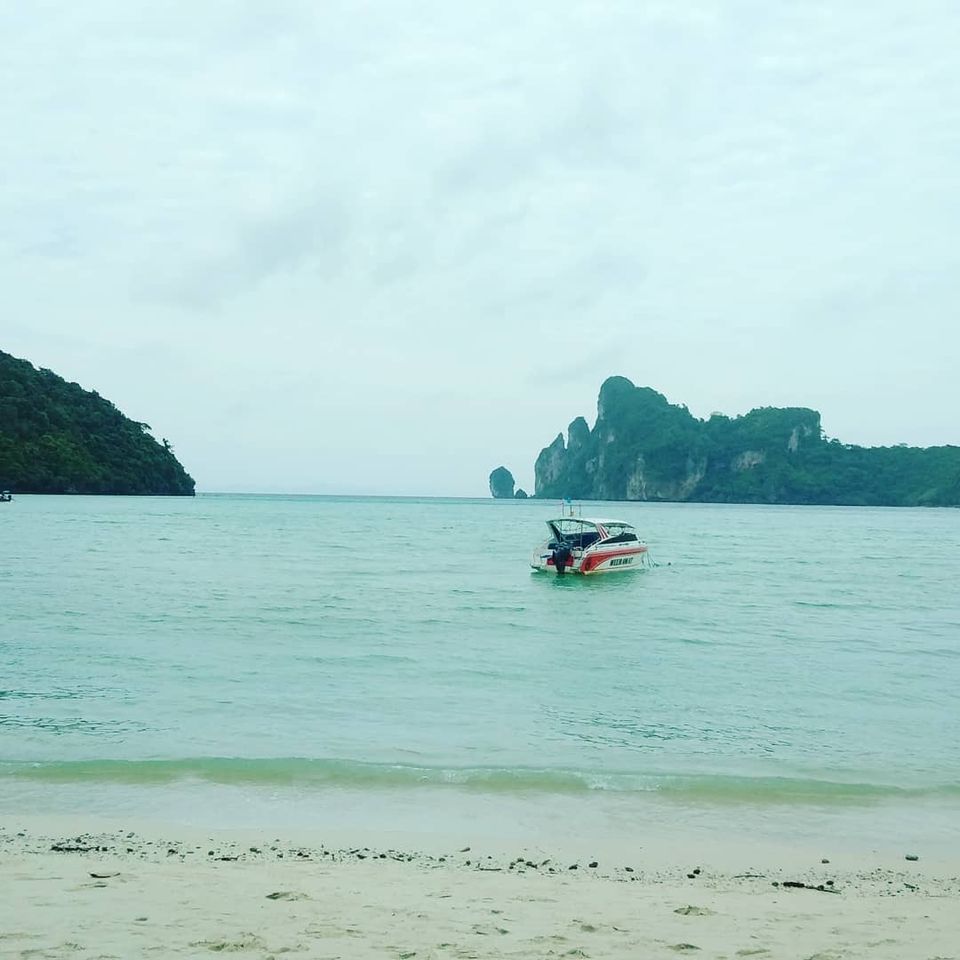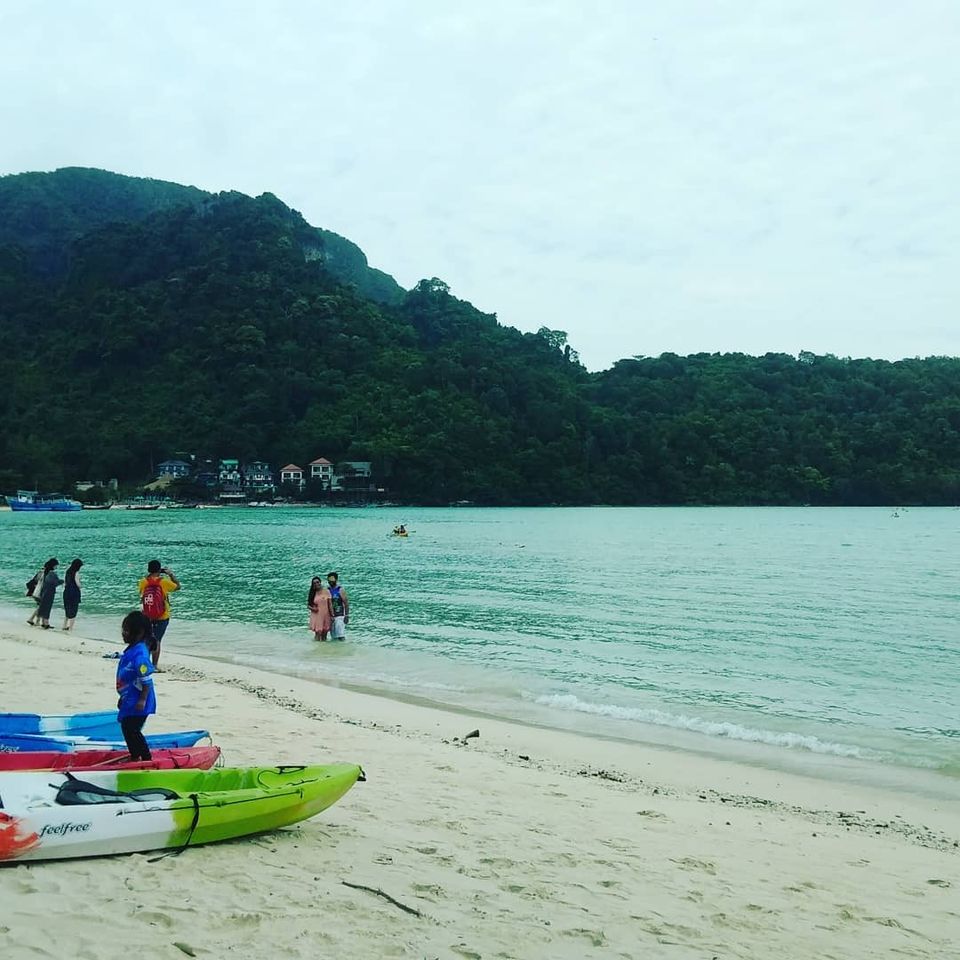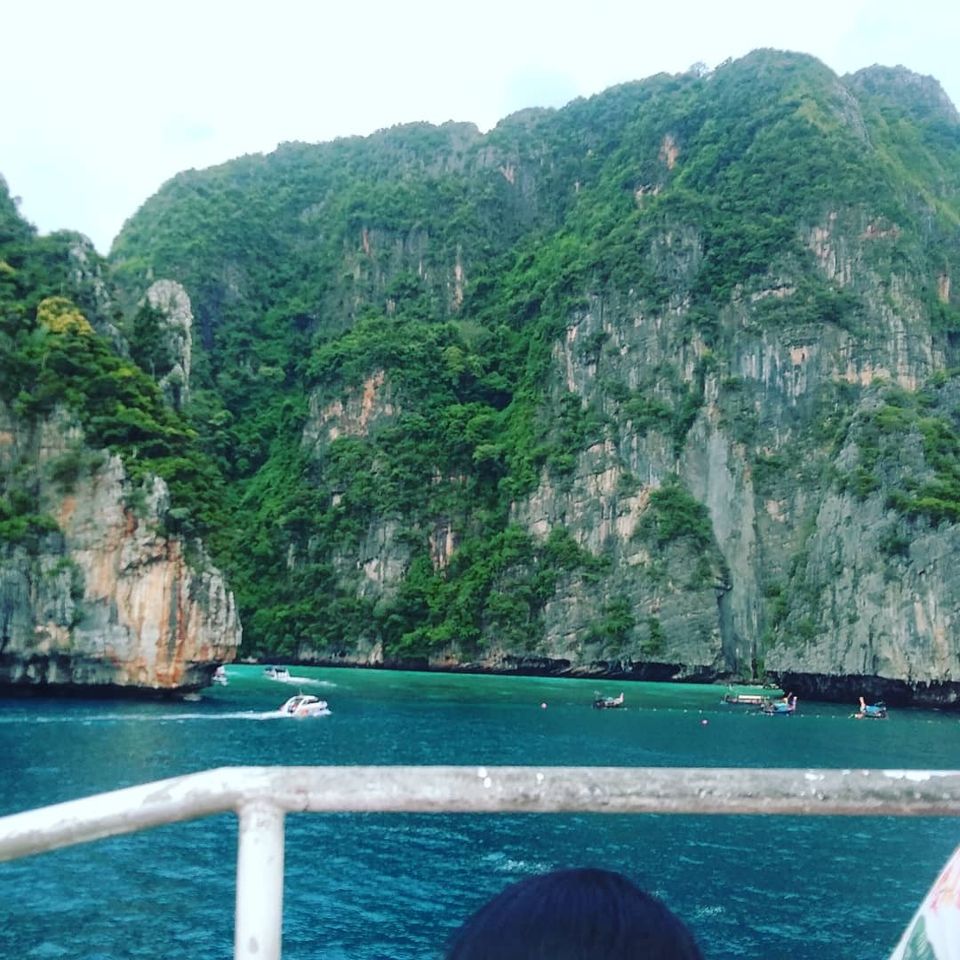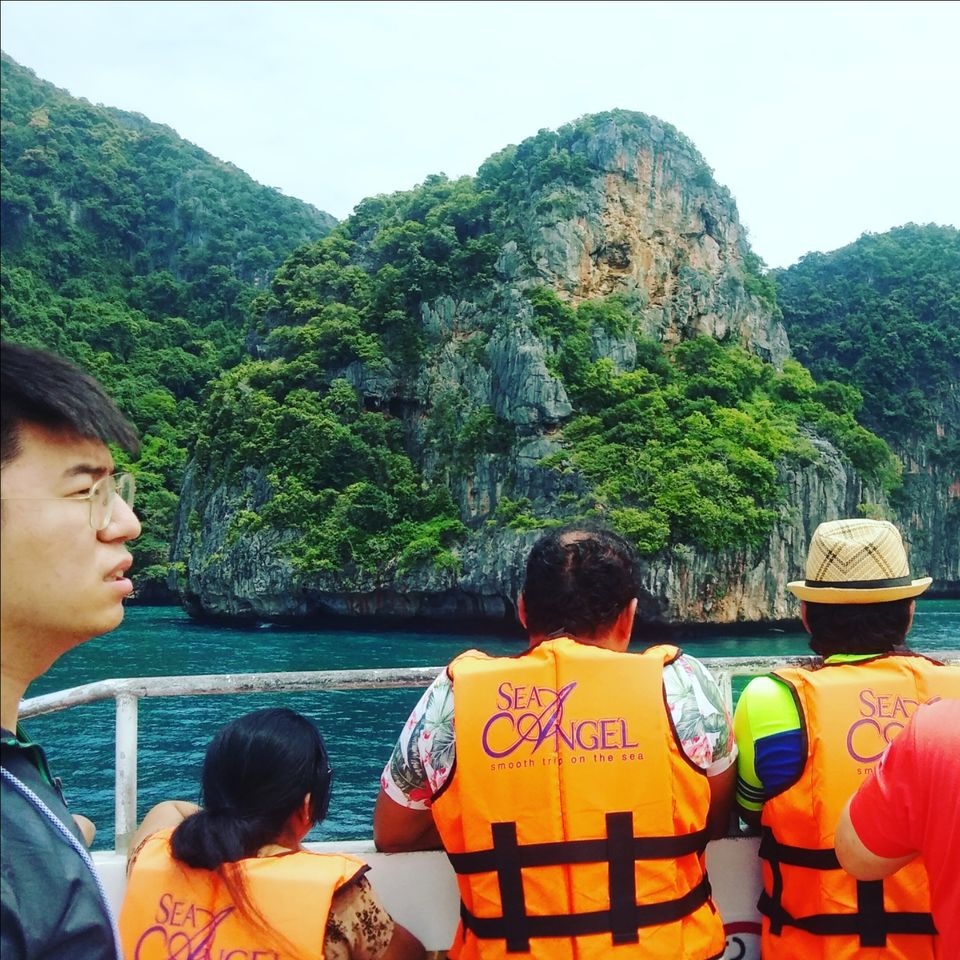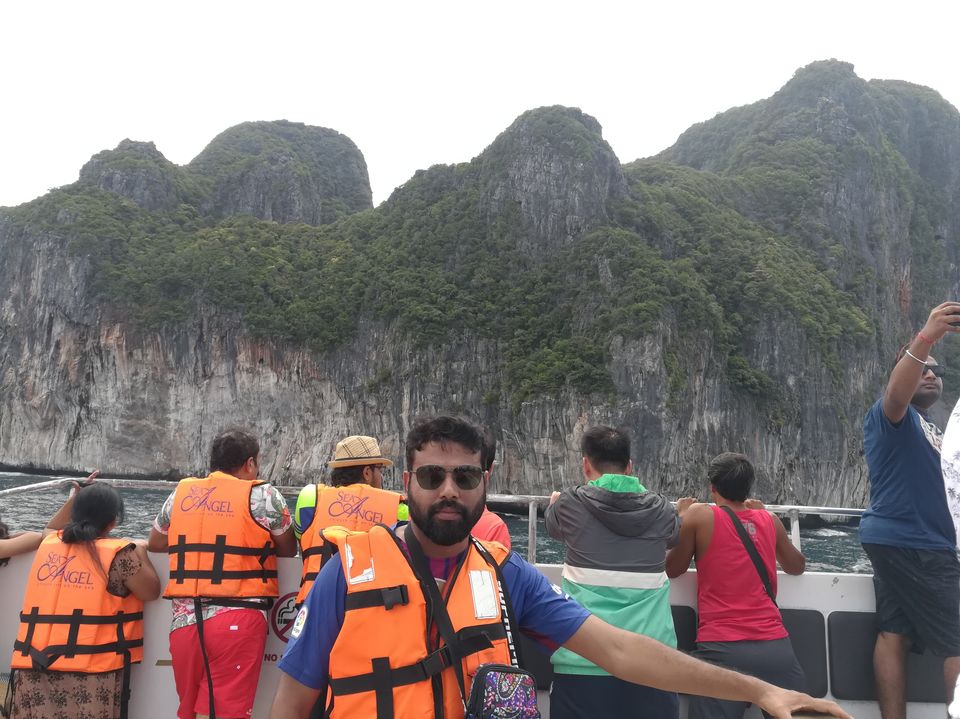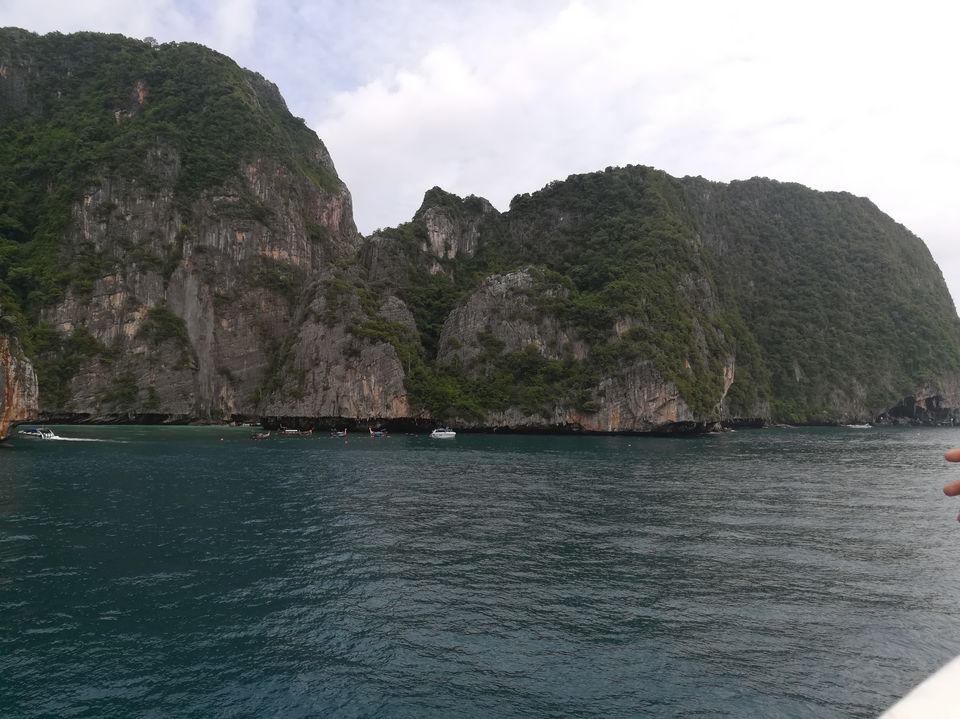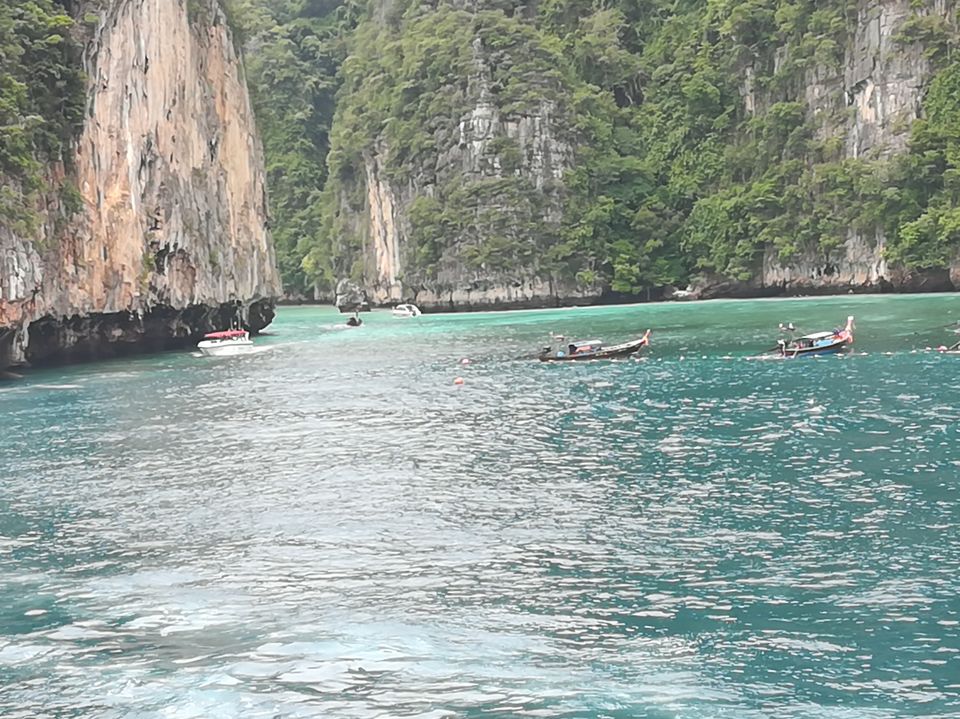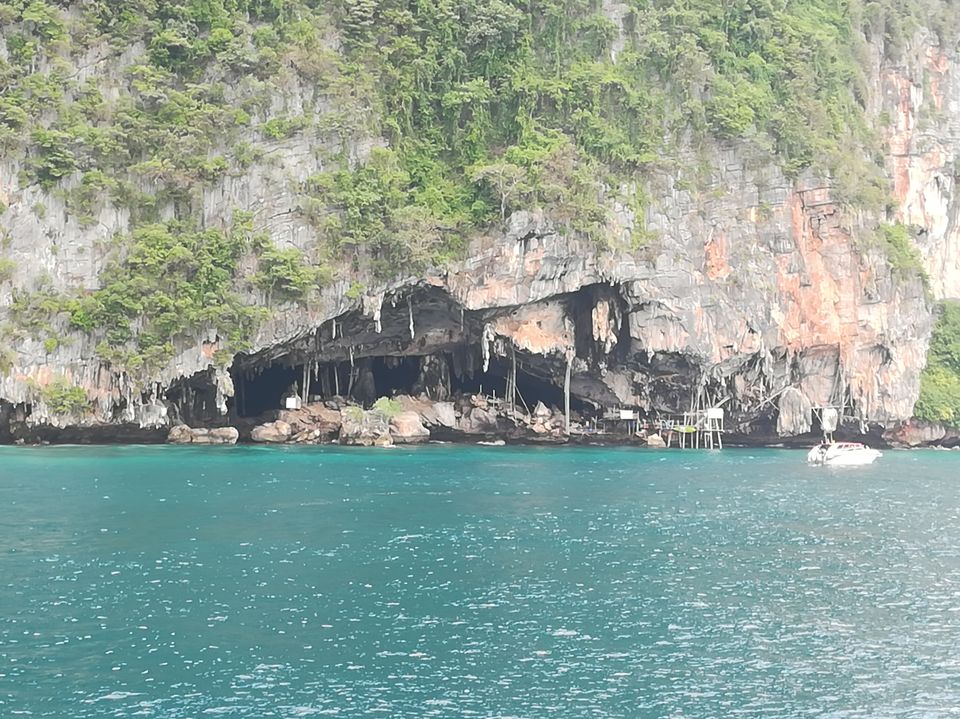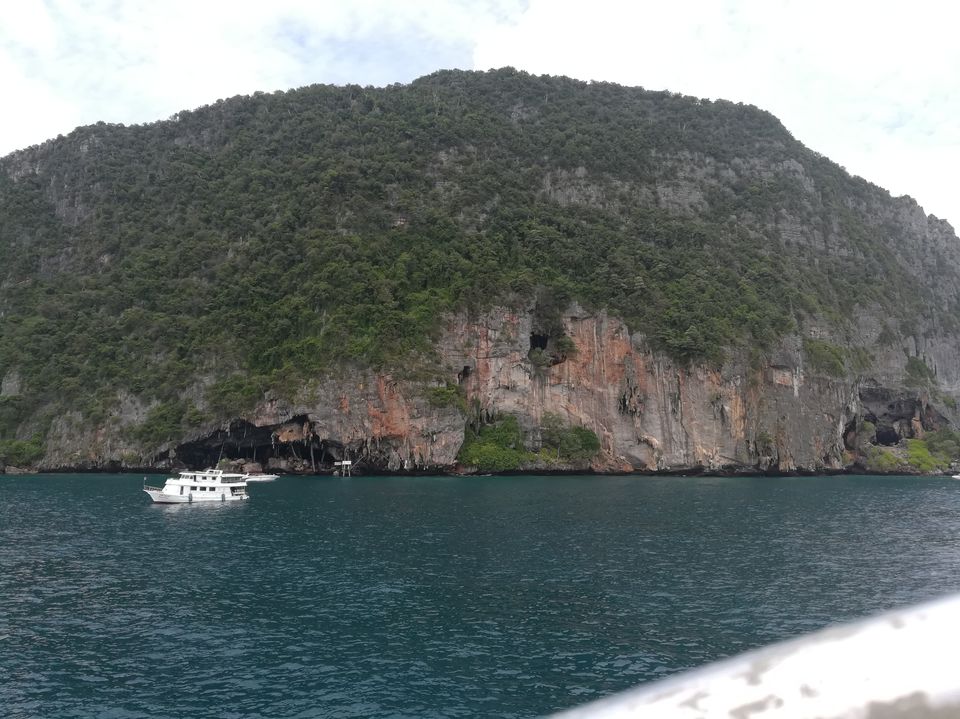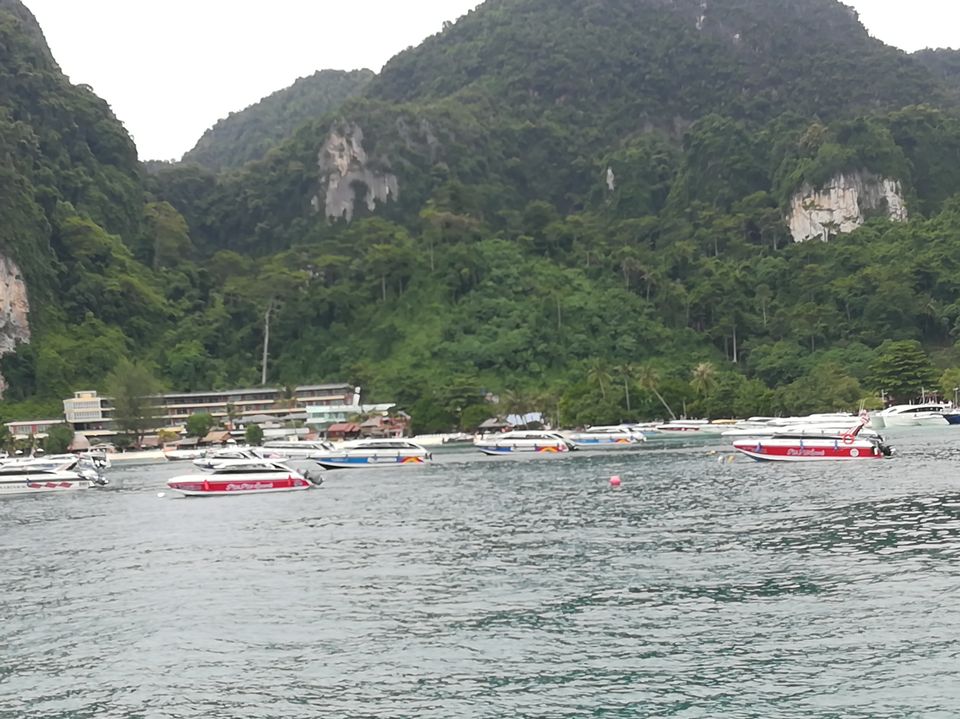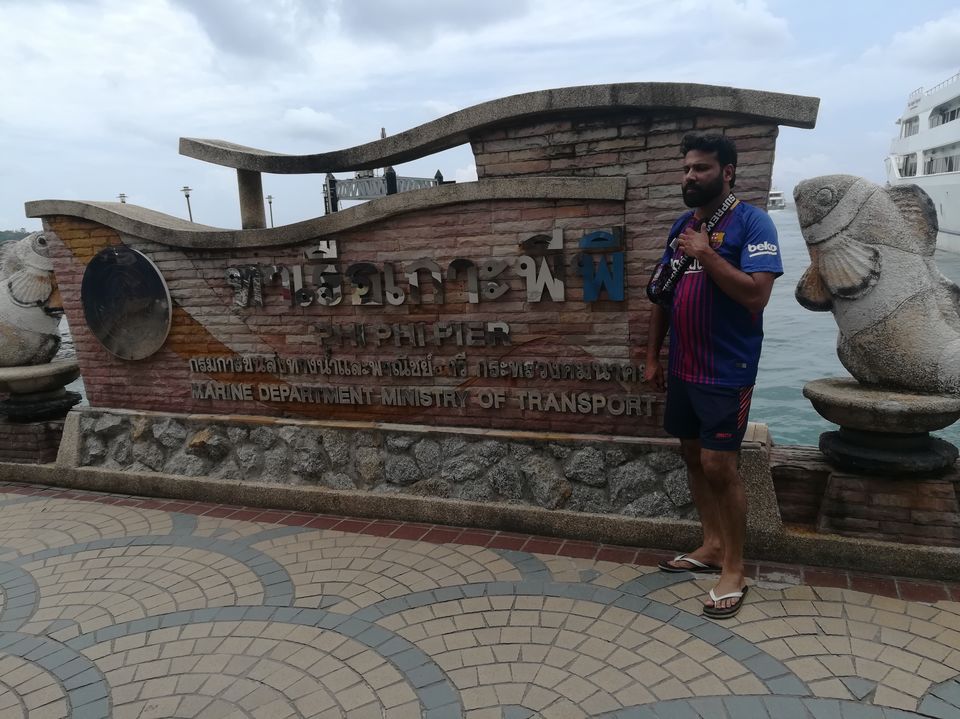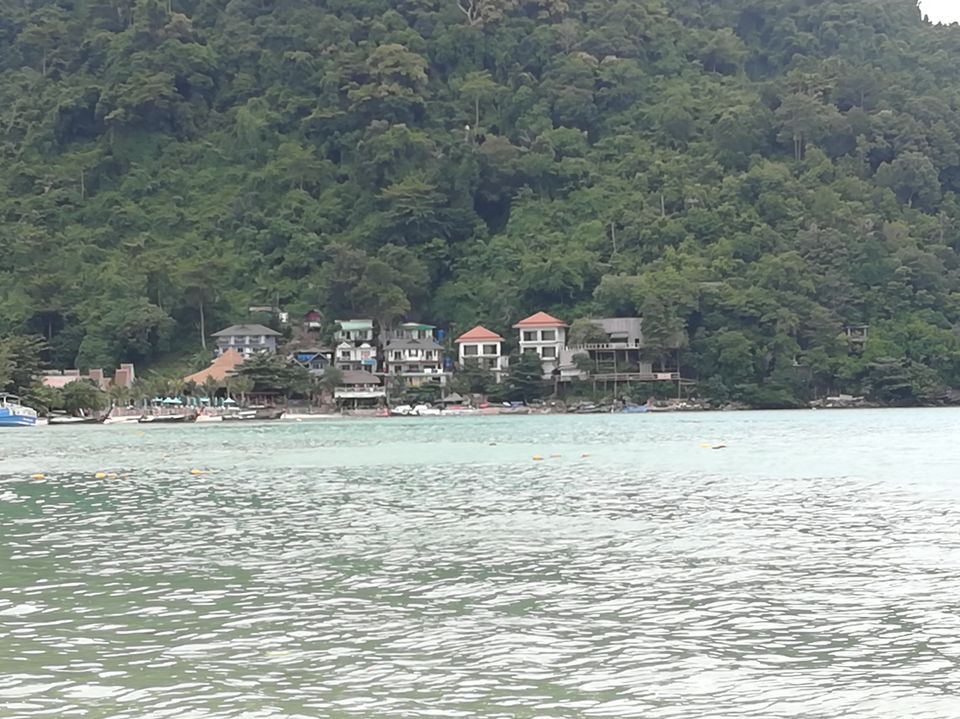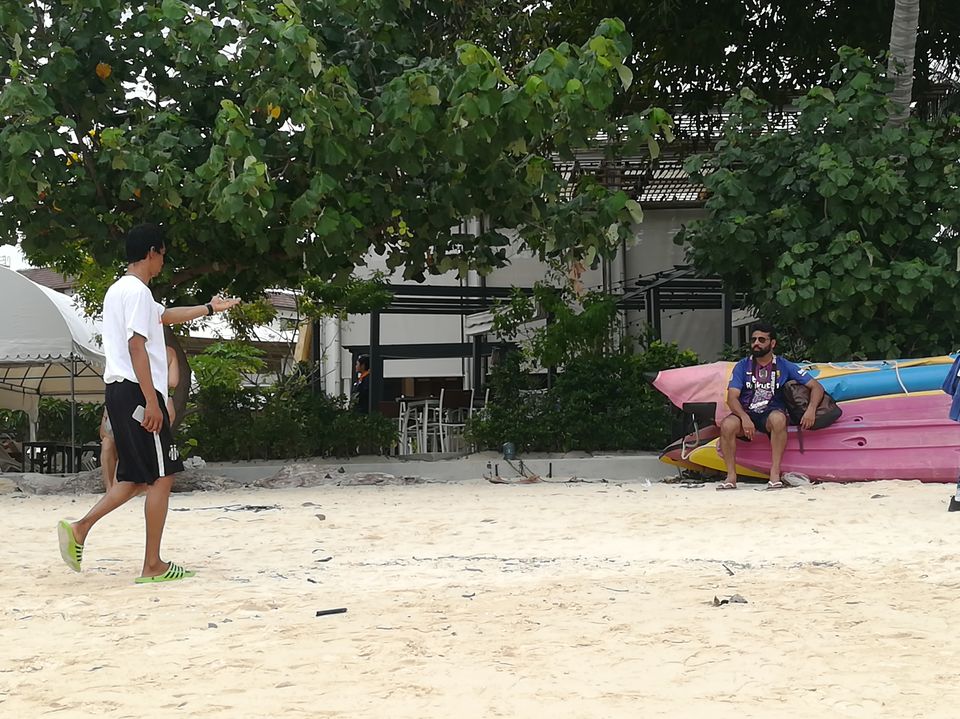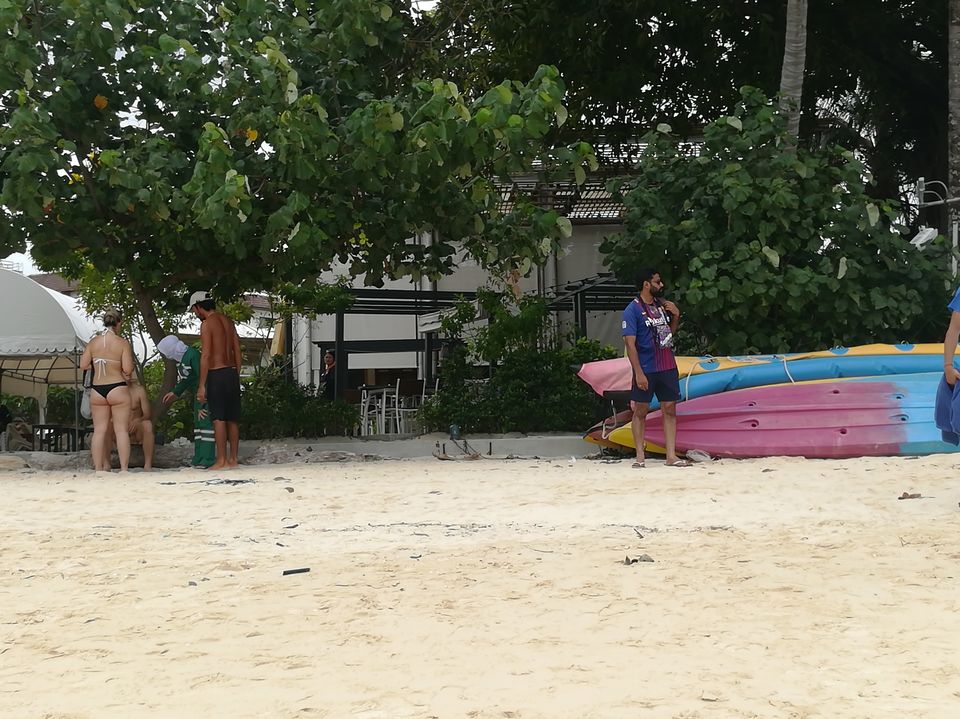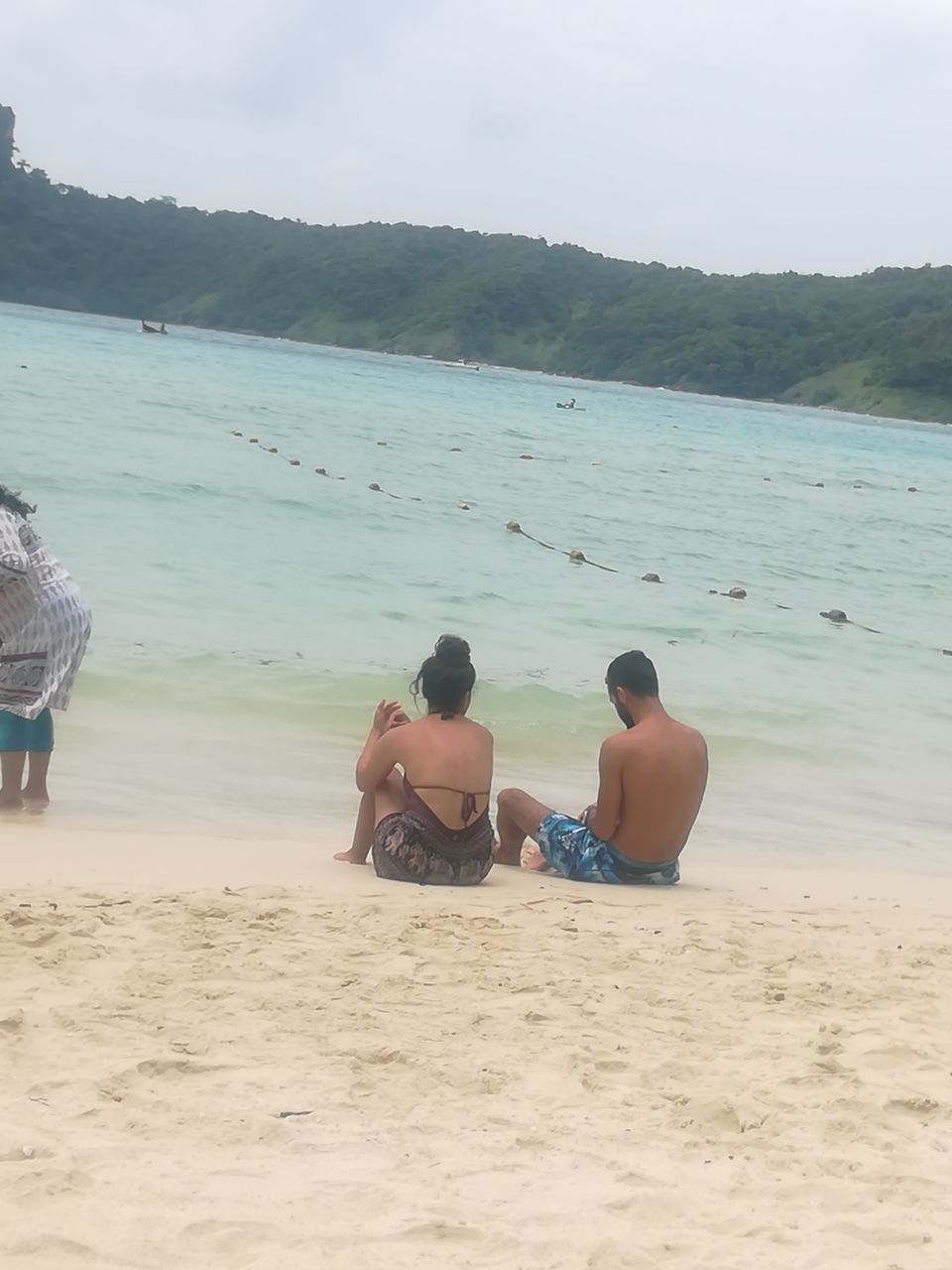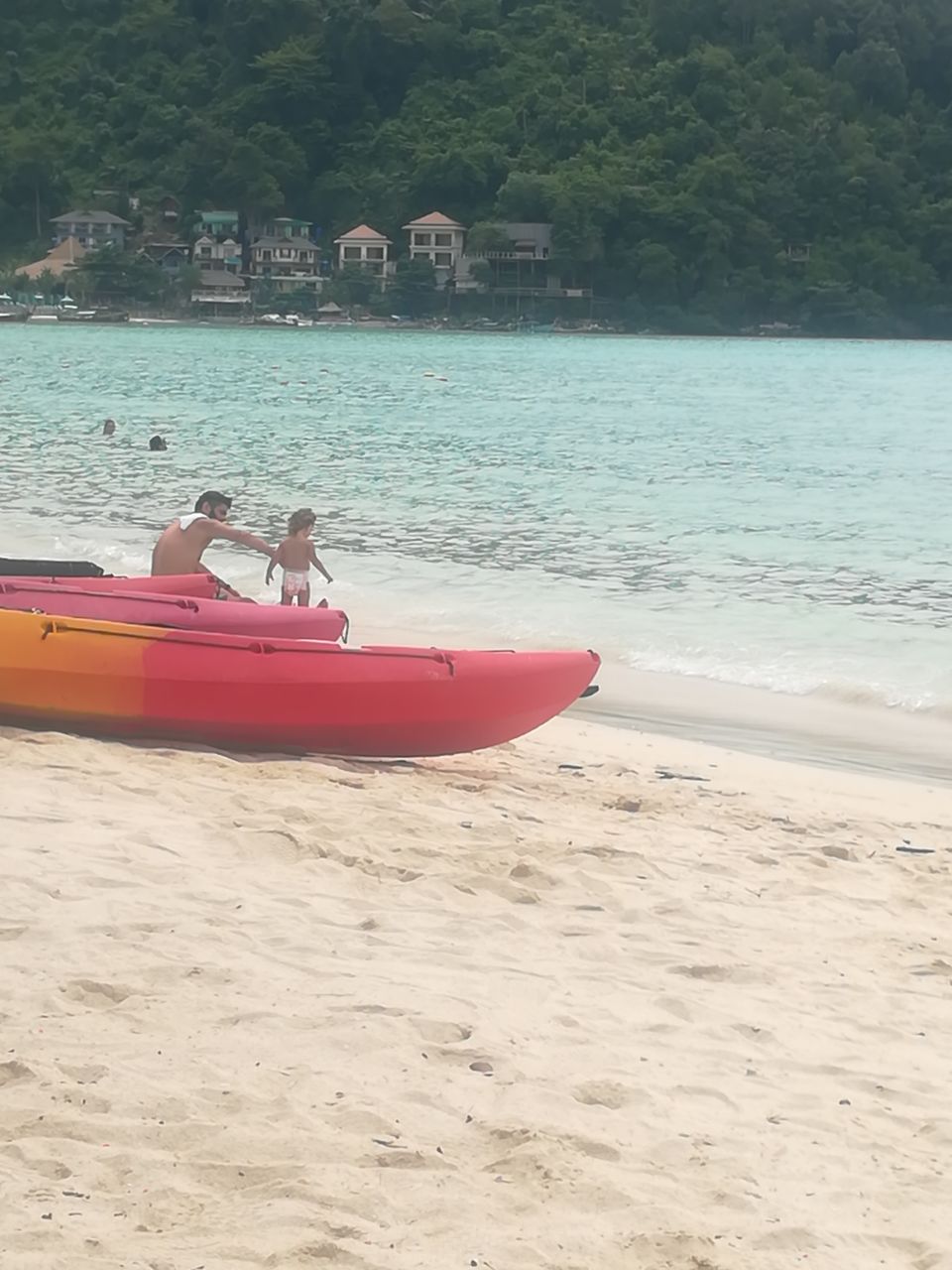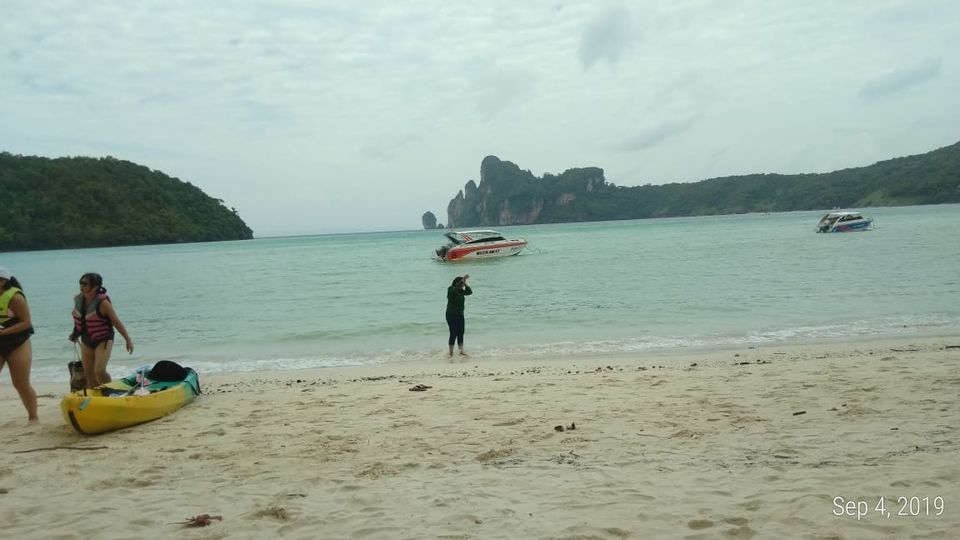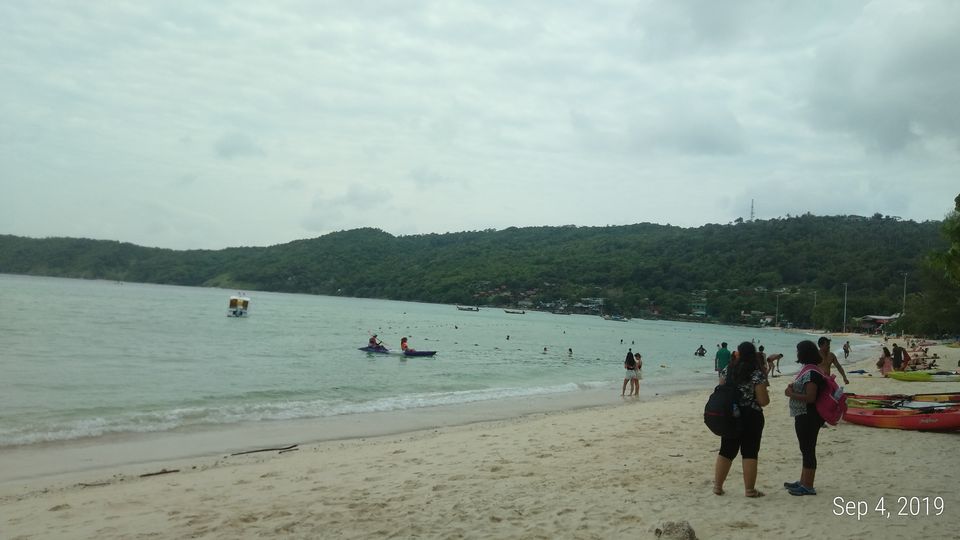 Had my fun in the crystal clear green beaches the cruise boat ferried us back to Patong.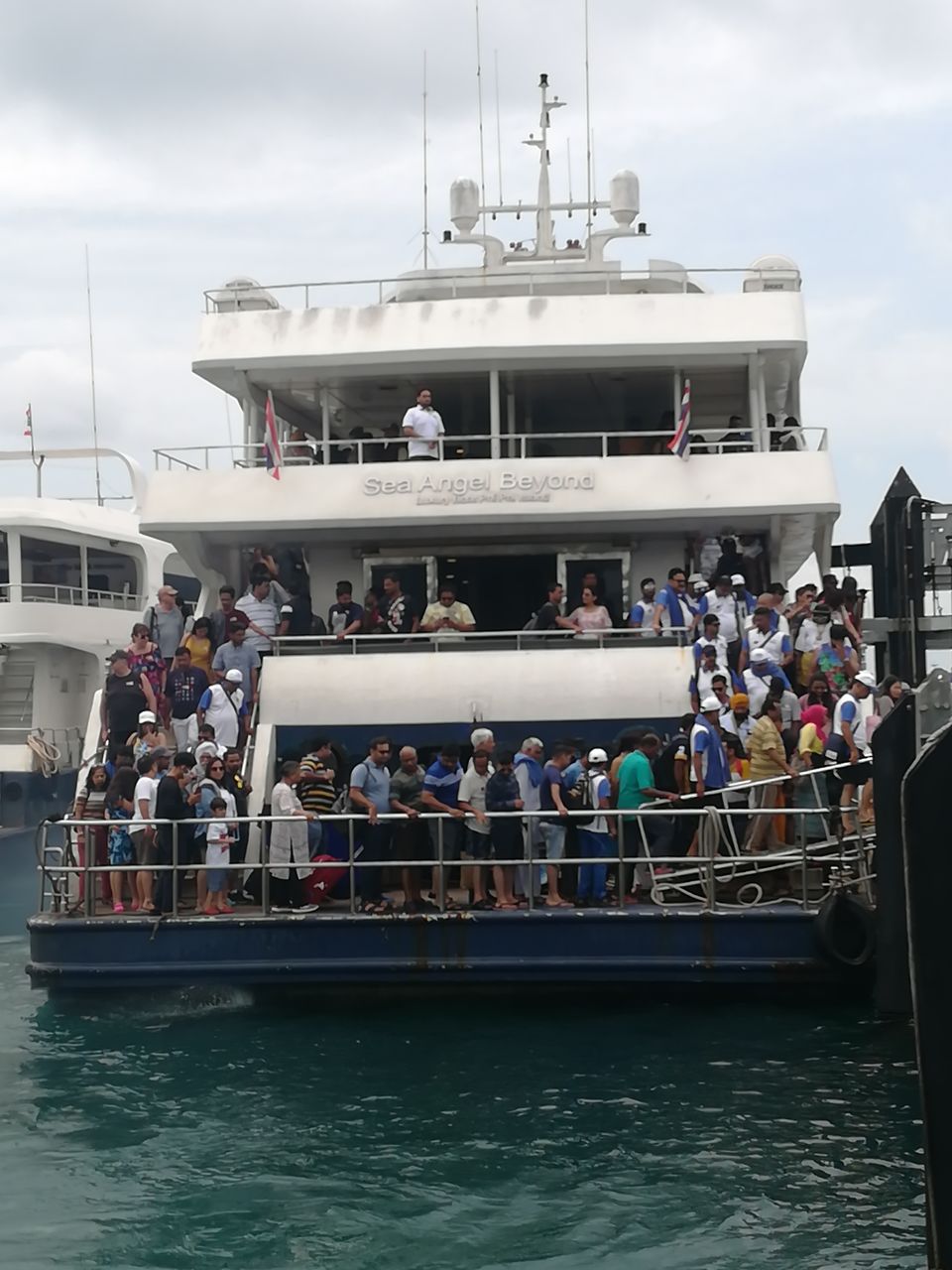 Tomorrow I need to fly back to India, better have some shopping in Jung Ceylon.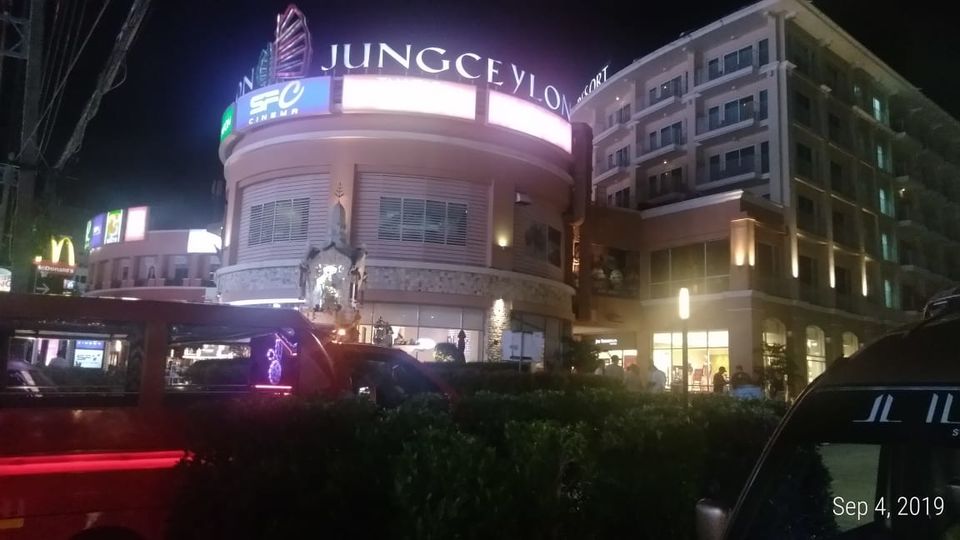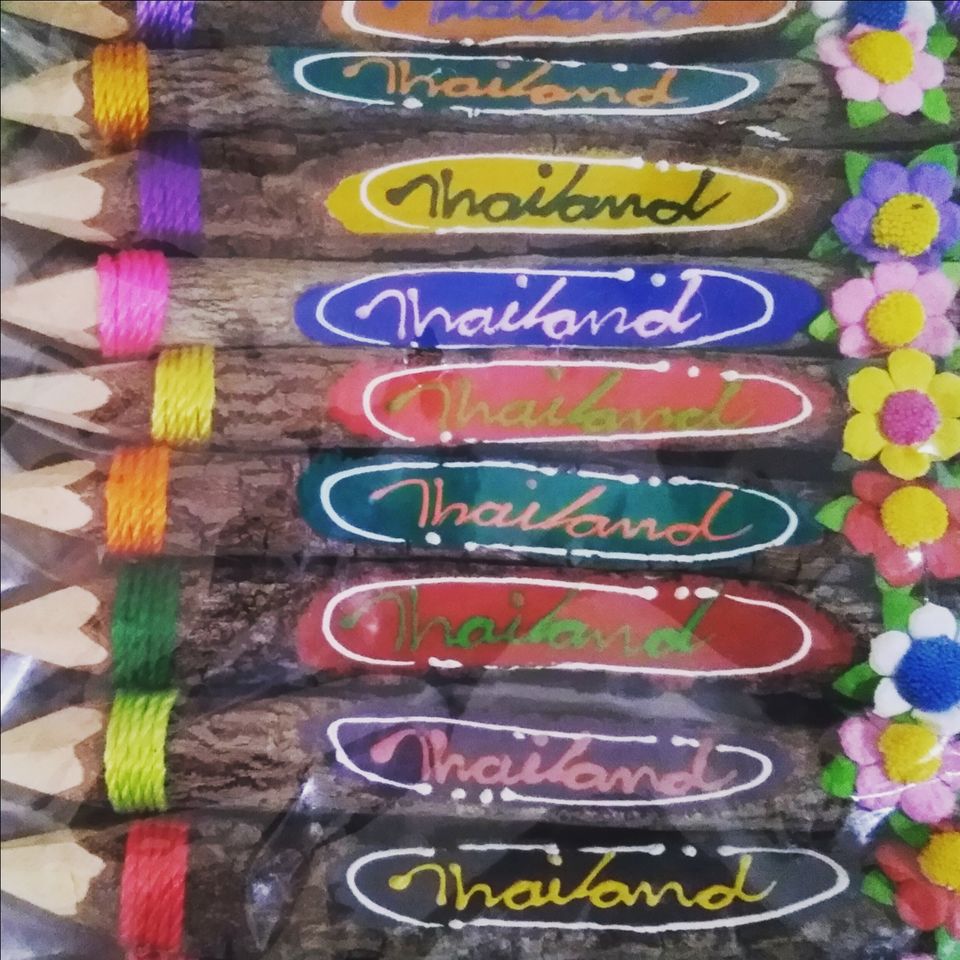 One moment please
Generally we should transit through Bangkok airport and cheap fare available from Chennai, Bangalore, Hyderabad, Kolkata, and Delhi & Mumbai .15 days VISA On ARRIVAL facility is available for 19 countries (Including India) and documents required are
PP with 2 blank pages and 6 month validity, Return air ticket, Hotel receipt details during stay,2 Photographs (Check Thailand visa photo)Carry 10000 Thai baht as cash (1 Thai Baht is 2.35 INR during the trip) per person or 20000 Thai Baht for family.
Ideal place to stay is near Patong beach. It cost me 1500 INR/day including complimentary breakfast (American style). For vegetarian food lot of restaurants are available in Patong. Bikes are available for rent at Patong, though I did not try that. We may easily transit to Pattaya from Phuket where you can enjoy nightlife of Thailand.
It is the sad break up moment with Phuket as evening I should catch my flight to India through Bangkok. Still I have time to explore Phuket and decided to visit Tiger kingdom to have a selfie with tiger.
I have written the story about Tiger Kingdom in separate blog
https://www.tripoto.com/trip/chat-with-a-tiger-tiger-kingdomthailand-5d8899b8e3550
I would steal the moments I spent here, if I get an opportunity i will come back again for get lost in Phuket.