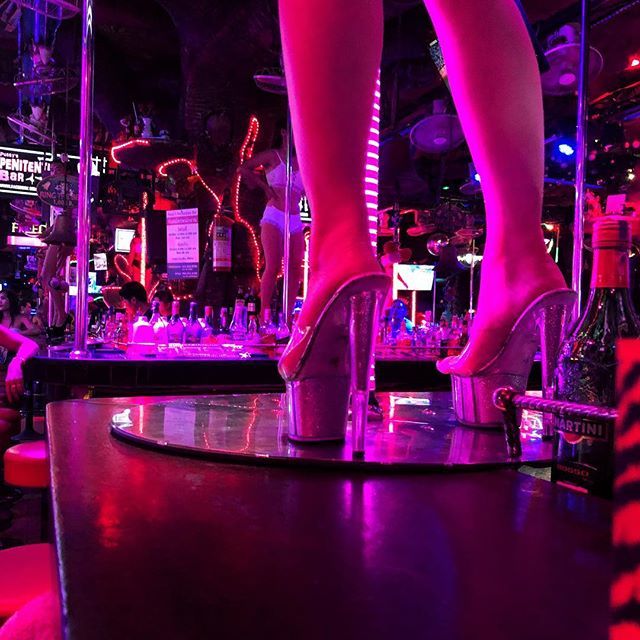 Whether people admit it openly or under hushed voices, the illicit sex industry thriving under the pretense of "land of smiles", tangentially and significantly draws tourists from all across the globe. For a first-hand experience of these areas perpetuating the stereotypes of Thailand seen in the movies and heard stories of, I added a red-light district to my itinerary of tropical paradise in Phuket. No matter how much I held my horses and wits to untie myself from the tangle of ethical dilemmas, the unabashed nature of what lay in these streets of iniquity was not able to make a subtle impact.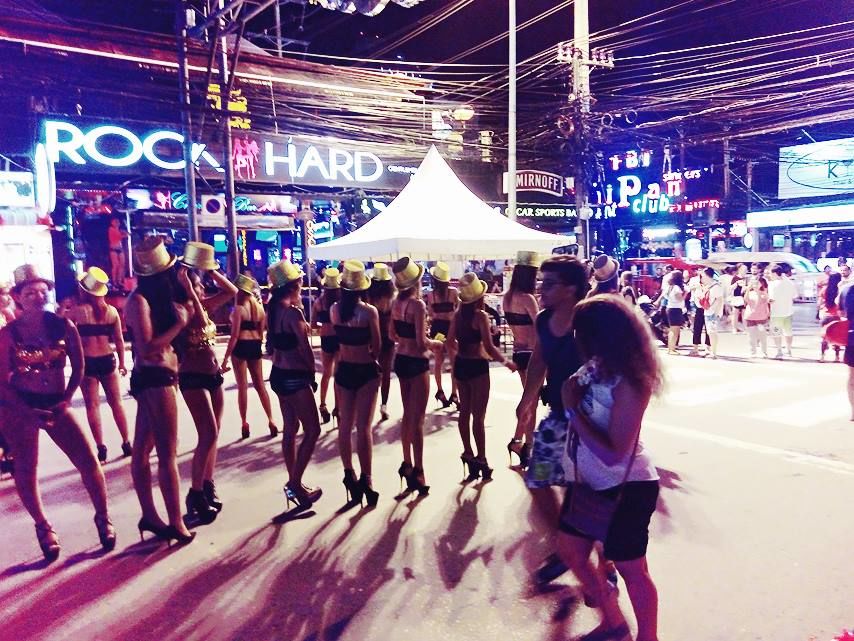 Soi Bangla – the relatively sleepy street at Patong had nothing much to offer during the daytime. But as the sun went down the street got wedged by hordes of scantily dressed wriggling girls, ostentatious lady-boys and gyrating pole dancers. The 400 m long sea of flaunting nudity amidst neon lights, and boisterous crowd fazed me out. This kaleidoscopic sensory overload of the sexual explicitness had the potential to make even an ebony star blush. With a multitude of customizable options such as pick your favorite, mix and match the acts, for here or to go, must feel like a sort of candy shop for the hedonists. The temptation arousing from the come-hither stare by the "cast in a perfect mould"pretty Thai women with silky black hair and big brown eyes could make any man stray over.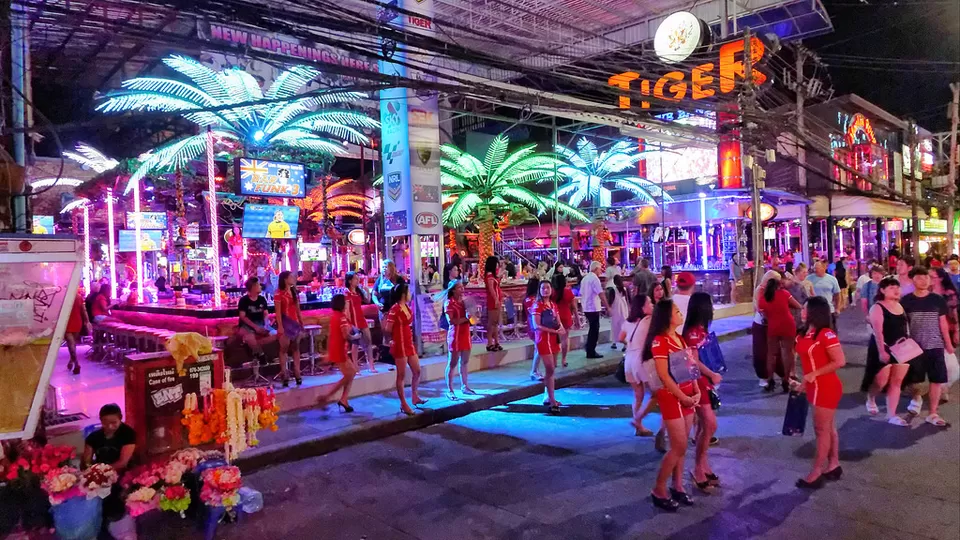 The Ping Pong show- Every few steps at Bangla it is inevitable to encounter a tout selling the so-called number one attraction "the ping pong show". I scanned the menu and couldn't let my imagination wander for too long as to what's involved here? Eventually, curiosity killed the cat and I awkwardly sat there watching the females exhibiting the circus of balls, balloons, razors, darts thrusting out from their love canals, using the sheer power of pelvic muscles. In between the performance a lone single man became a target to volunteer for the acts of a lap dance and balloon popping on the stage. The act got very graphic very quickly and I could sense an embarrassed sacrificial goat look on that poor man's face. Most of it though raunchy in nature was all fun and the show became an experience to be remembered, to be repeated .. I doubt.
The party hub-But Soi Bangla should not be primed as all grungy. The street is the island's top nightlife draw card even for things not essentially steamy and sordid. Unlike the much shady Bangkok's red light area it was unthreatening, if one could ignore hustlers. Anybody looking to have a few drinks and let their hair down was welcome here. The rollicking street fair had all the paraphernalia to be an epitome of party lovers. Street performers, clubs, discotheques, restaurants, cabaret shows, and beer bars, if it corresponds party then Bangla got it. The night market jutting out from the main street has a maze of street food stalls selling pad Thai, grilled meats, fresh fruit juices, and cheap beer. The side streets also have a number of stalls selling local arts and crafts at bargain price. Some of these Sois are famous for go-go bars. These bars are a combination of a beer bar and a strip club.
The go-go bar-after walking past many, I finally sat down in one of the gogo bars and ordered a drink. In pursuit of a story, I ordered a drink for a stripper too. She got an apple juice instead, billed thrice the price of mine. She told me sheepishly that they aren't allowed to drink when at work. Since we didn't have any further agenda we started playing connect-four and Jenga while talking. It was amusing and it did not feel as if I was talking to a sex worker at all. The way we started speaking it was more like two women from two different countries would talk in a casual encounter. It's important to keep in mind that many of these girls are not here con-sensually. They Come from the poor eastern parts of Thailand where it's difficult for people to keep their ends together. As a practice boys are sent to school and girls to prostitution in deceit of working in a hotel in a big city. The girls keep sending money back home until she gets lucky with a knight in shining armor to take her away to a foreign land or unlucky to suffer from physical or mental disorder. Some might consider it a reward to escape poverty and some their duty to support their families. Every girl had a different story and a different end. What would be her's ? It made me ponder.
What I ever heard about Soi Bangla was all true. It might not exactly be the recipe of the most pious trip but I do recommend a night to tick it off from the list of must do's in Thailand. It would be a night burnt in the retinas and imprinted in the mind for quite some time.