I had the chance to visit Bali last summer when the company where I was working at at that time decided to have the annual offshore conference there. Not only was I getting an opportunity to cross out one of my 'must visit' destinations, I was also going to be doing it free of cost! While there were a couple of things that I most certainly missed out on doing due to the limited number of days that I had, I still managed to squeeze out the maximum amount of fun out of this short trip. So in case you do find yourself in Bali for just 3 to 4 days, you can always be prepared to make the most of your time there by simply following what I did!
All your Bali questions will be answered right here in this video: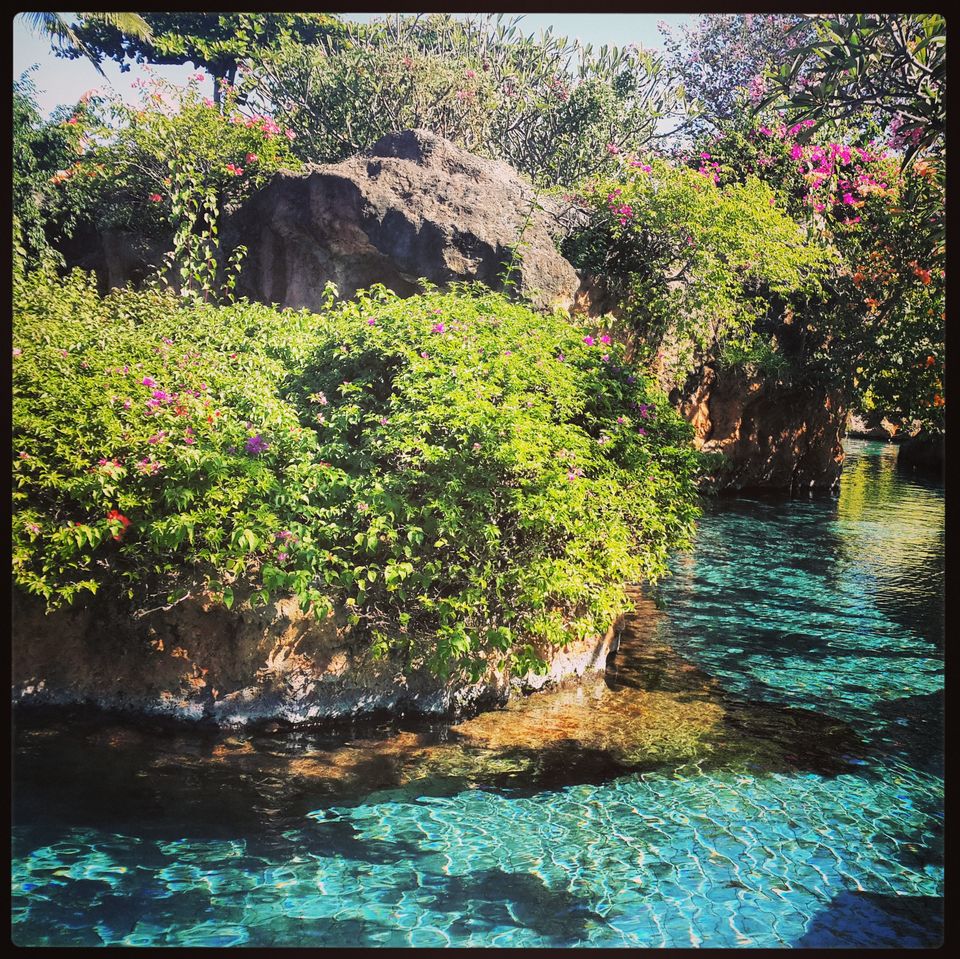 While we were all housed at The Grand Hyatt for the trip, you can always opt for any of the other reasonably priced hotels in Nusa Dua, or if you want to stay some place closer to the hub, then Seminyak is your go to place. I would personally recommend Nusa Dua as it's a peaceful area and has some great beaches, but be warned that the taxi drivers may try to rip you off if they find out that you are staying at a resort in Nusa Dua (more on that later). After checking into the hotel and spending some time at the beautiful meandering 'Lagoon' pool at the hotel, we decided to head out for the night to check out the nightlife at Bali. Based on prior research and a little bit of asking at the hotel, we hailed a cab and set out for Kuta.
Kuta happens to be the hub of Bali's nightlife and has a string of pubs, discotheques and bars that are operational till the wee hours of the morning. While this is definitely the epicenter of the nightlife of Bali, it's also sort of the red light district as well, but let that not get in your way of enjoying some time at Kuta. This place is quite safe and is always buzzing with activity and is somewhat similar to Patong in Phuket, Thailand. Our first stop here was a bar called VI AI PI which had a live band and happy hours; that's all that was needed!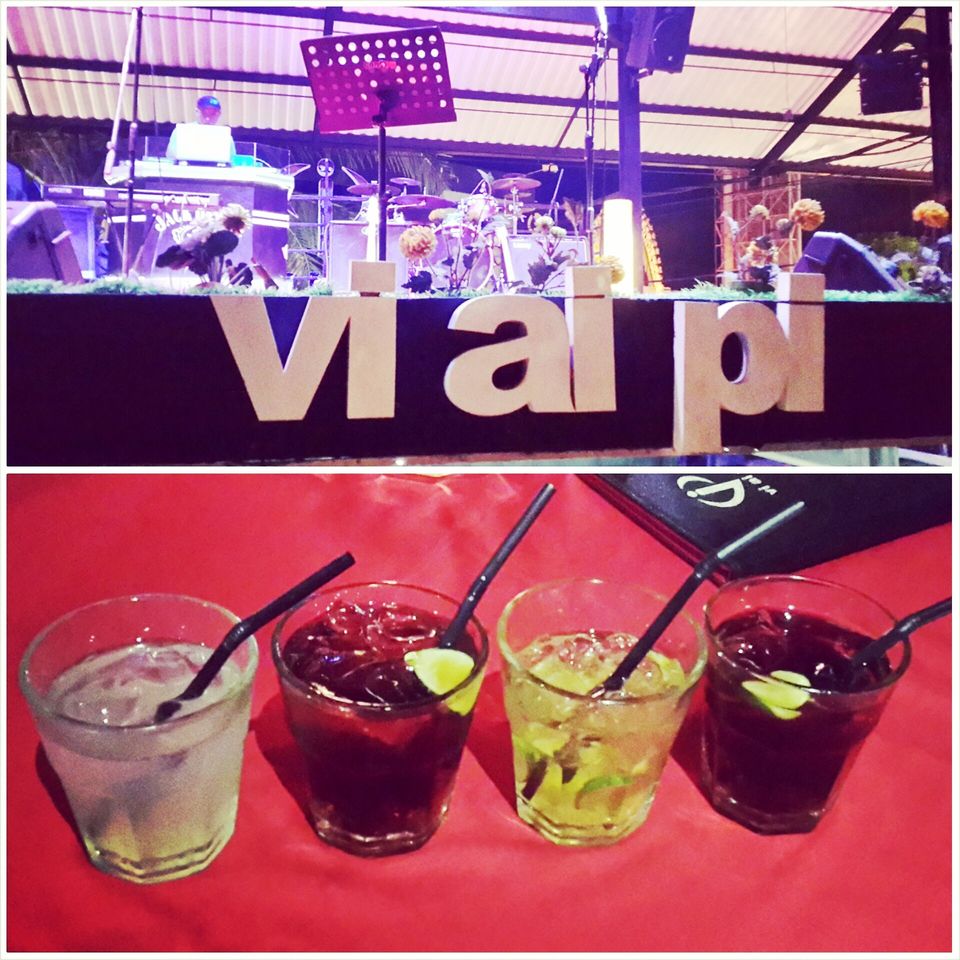 While we were enjoying the sound of some old school rock and roll, suddenly a DJ took over and started playing some dance pop and before we knew it there were some women sashaying down some tables! It was surprising and hilarious at the same time and we honestly didn't know how to react. Was it a fashion show or something else? We had absolutely no idea.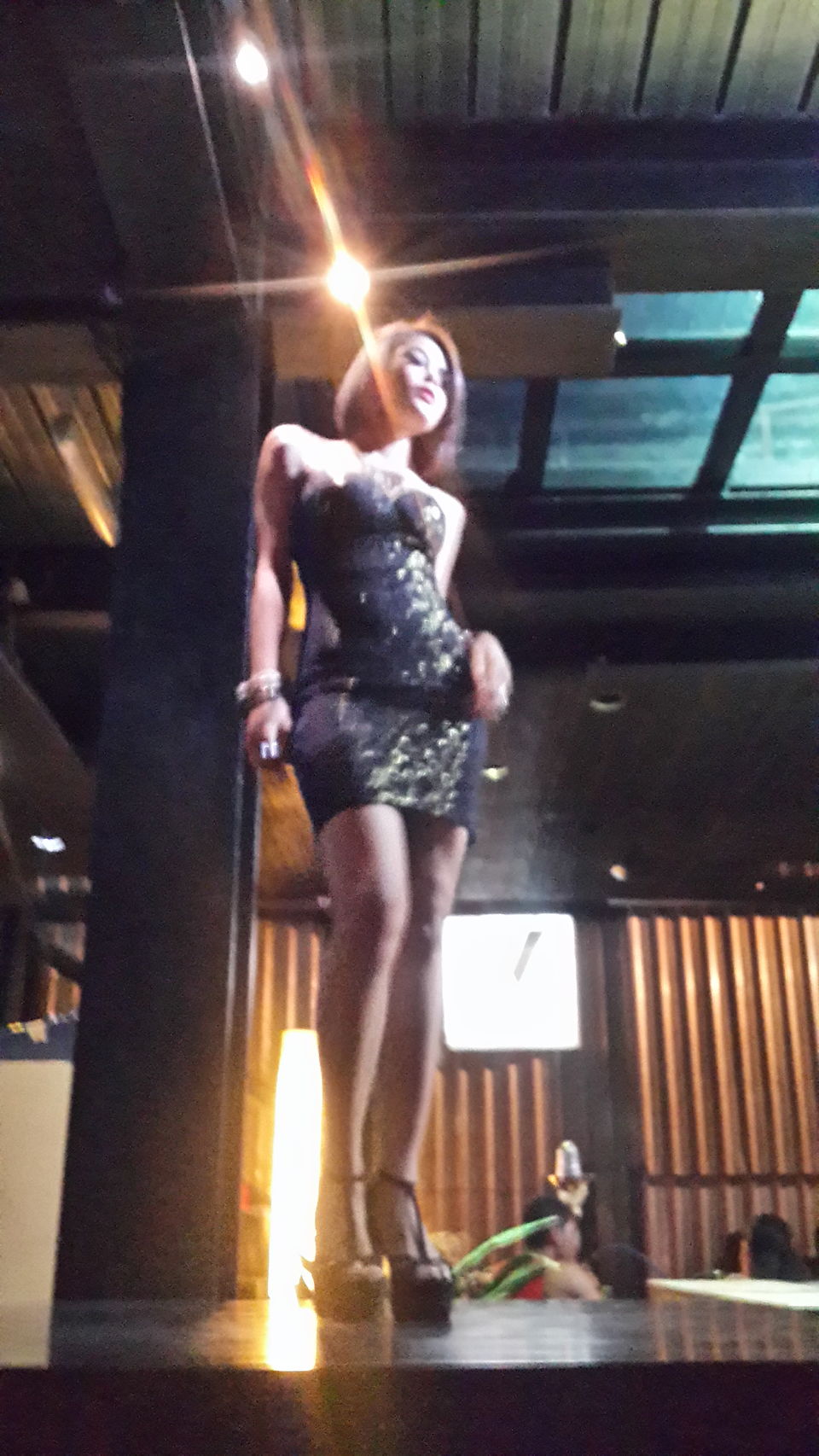 As the night went on we went bar hopping till the wee hours of the morning and finally decided to take a cab back to our hotel around 5 in the morning. This is where I come to the part where cab fares totally depend on your location and the resort you are staying at. There is no meter system, and even if there is, the taxi drivers usually don't follow it, the fare is decided and negotiated before you hop into the taxi. For us to be going from Kuta to Nusa Dua; which happened to be a posh area we were charged 2,00,000 Rupiah, thankfully when you convert it to Indian rupees its around 1000 bucks for a 20 minute ride. Bundled in the taxi we sang our way to the hotel only to realize that the cabbie was a big fan of Bollywood (apparently all of Indonesia is) and because we sang some songs from a Shahrukh Khan movie, he offered us a discount as SRK was his favorite actor and we told him that we were from Bombay as well! I think that was the funniest thing that happened on this trip.
Back at the hotel, we spent the day lazing by the pool, attending the conference and finally went out to lunch at a local restaurant where tried out some authentic Balinese food including Rengdang (Beef/Mutton curry) and Babi Guling (spit roasted pig prepared 5 ways served with rice), which is an absolute must try. You must also try and pair up your food with Bali's famous ale- Bintang.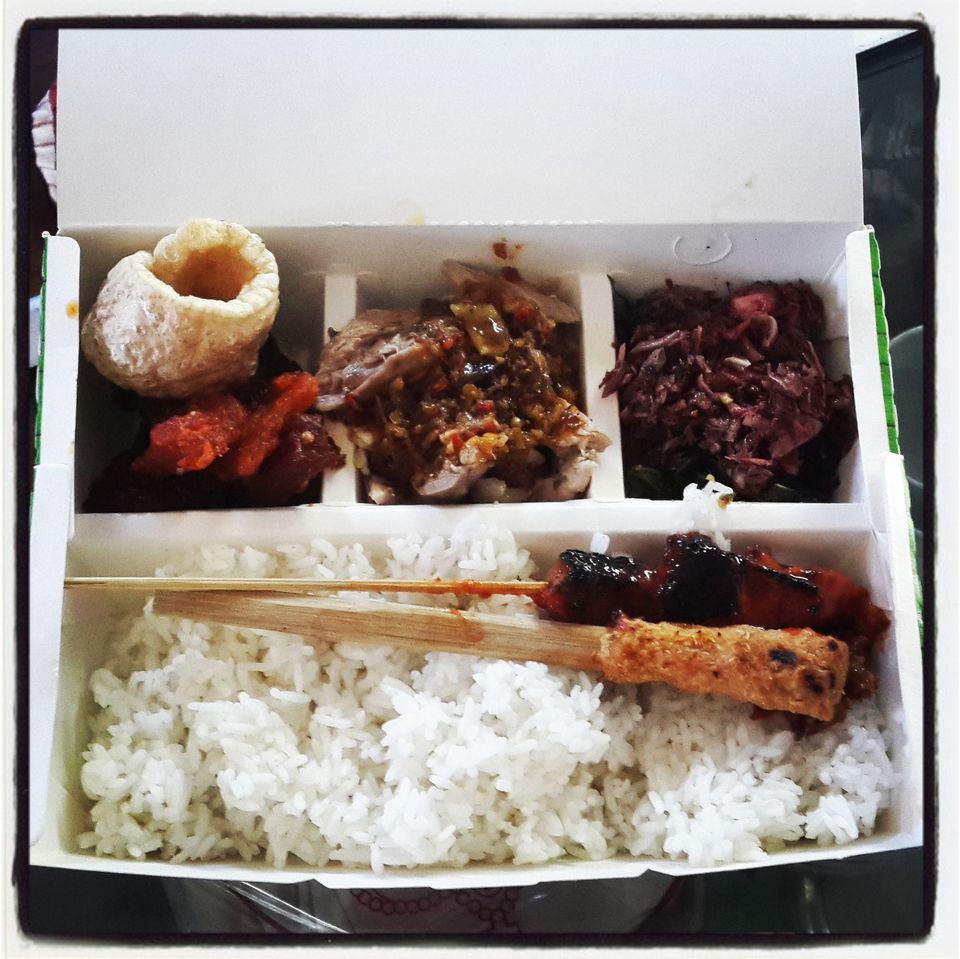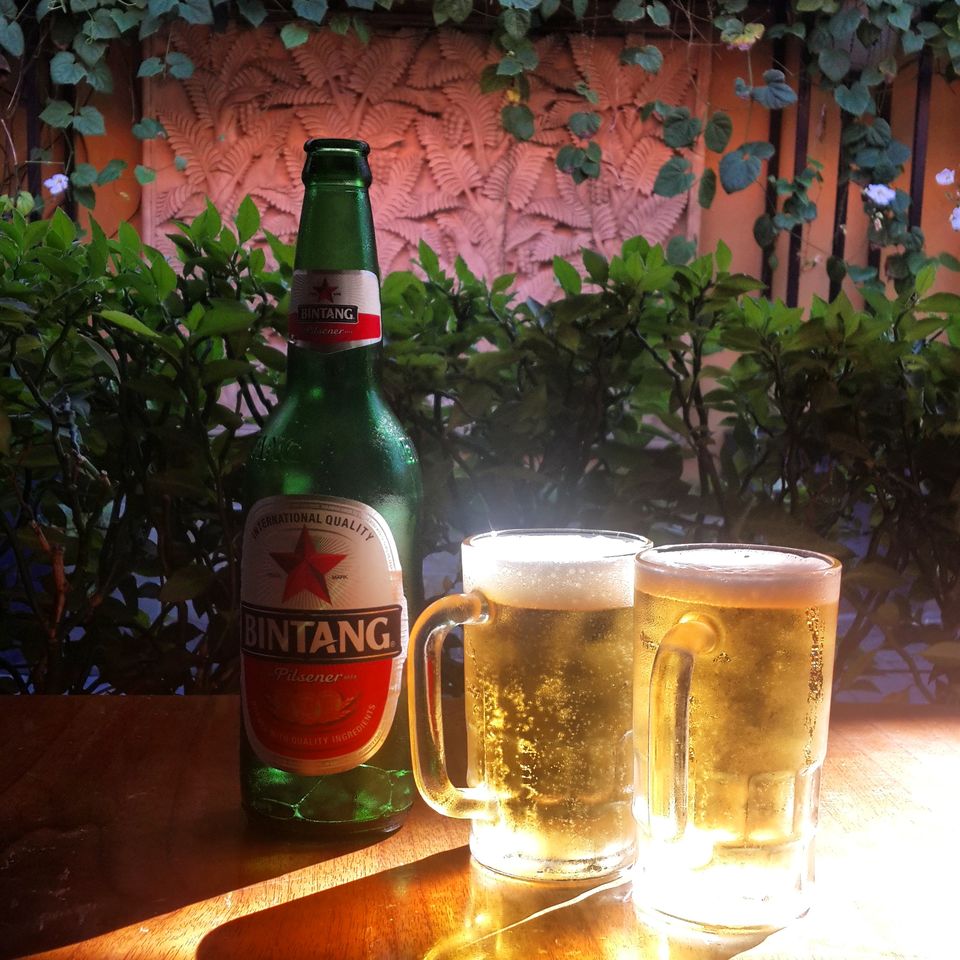 We then paid a visit to Pura Luhur Uluwatu. It's a Balinese sea temple built at the edge of a 70 meter high cliff over looking the radiant blue sea. The place is also crowded with monkeys and if you are not careful, they will very easily snatch food, cameras, water bottles and even your bags from you! The reason for visiting this place in the evening was because, in addition to witnessing this temple, one can also see beautiful sunsets here.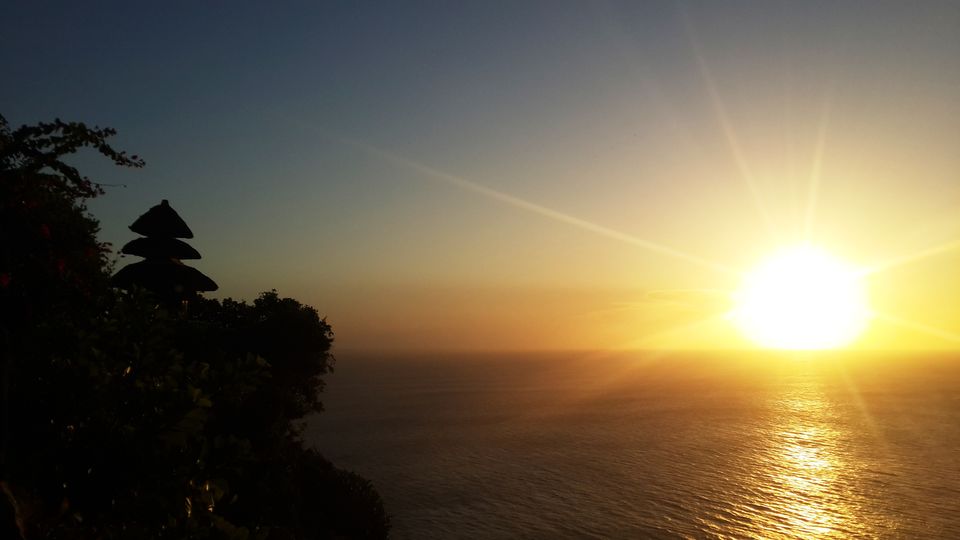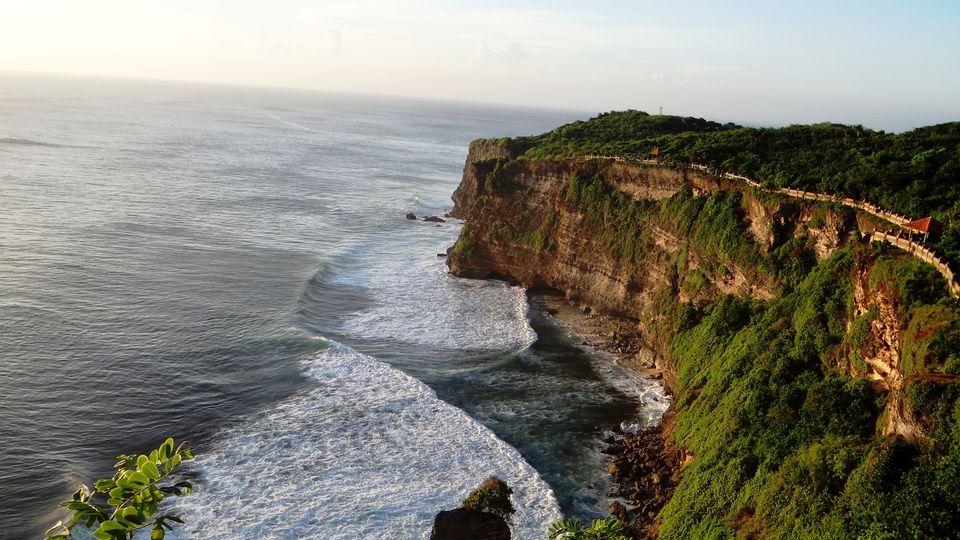 Next up, we took a cab to Jimbaran bay for some fresh and authentic Balinese seafood preparation that is served to you right on the beach! We enjoyed some Balinese prawns done 2 ways, raw Oysters and seafood soup while some musicians causally walked around all the tables playing their instruments and singing! Some Balinese dances performed a traditional dance as well. This definitely was one hell of a dinner. Although if you are vegetarian, you might not get much to eat, as the shacks over here primarily serve seafood.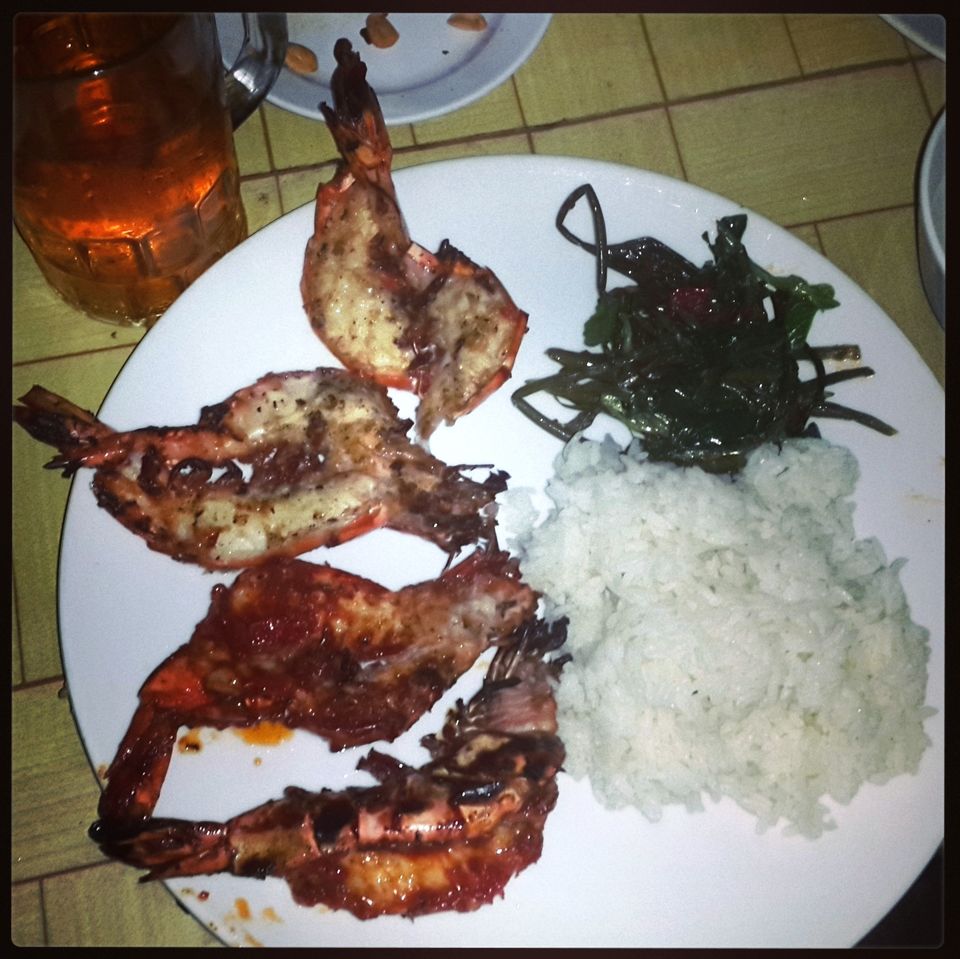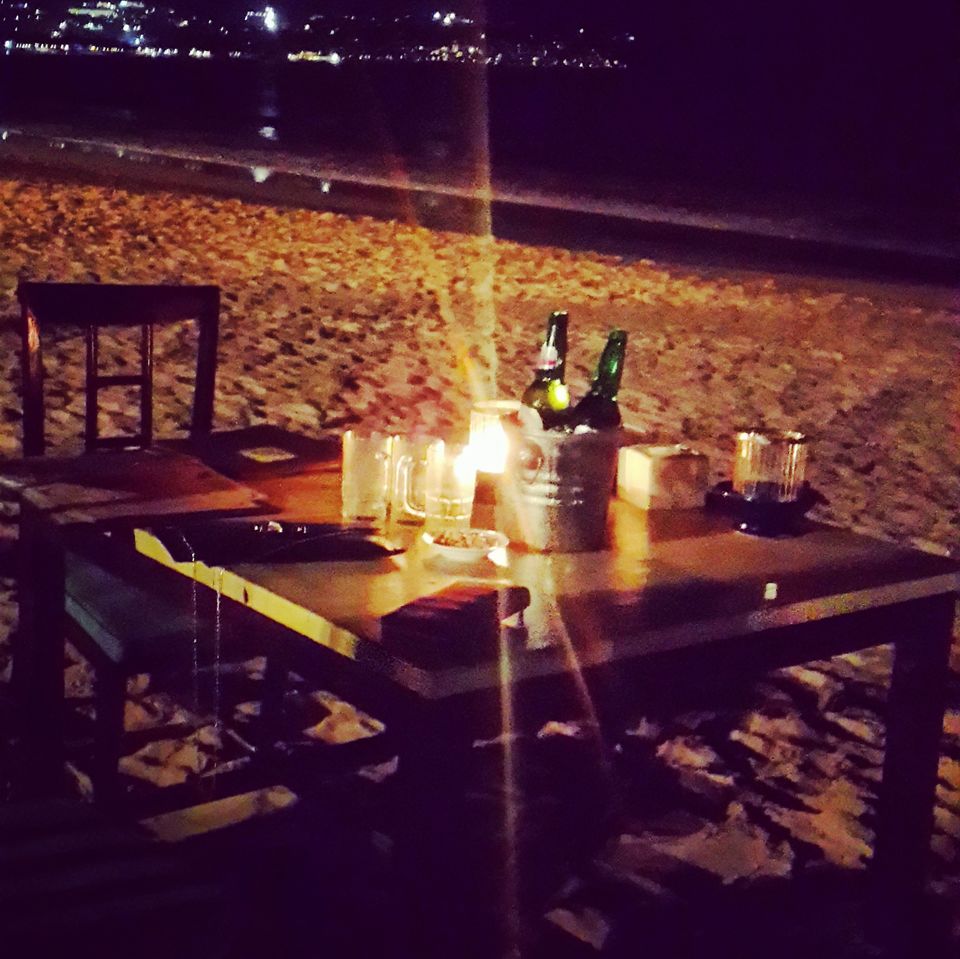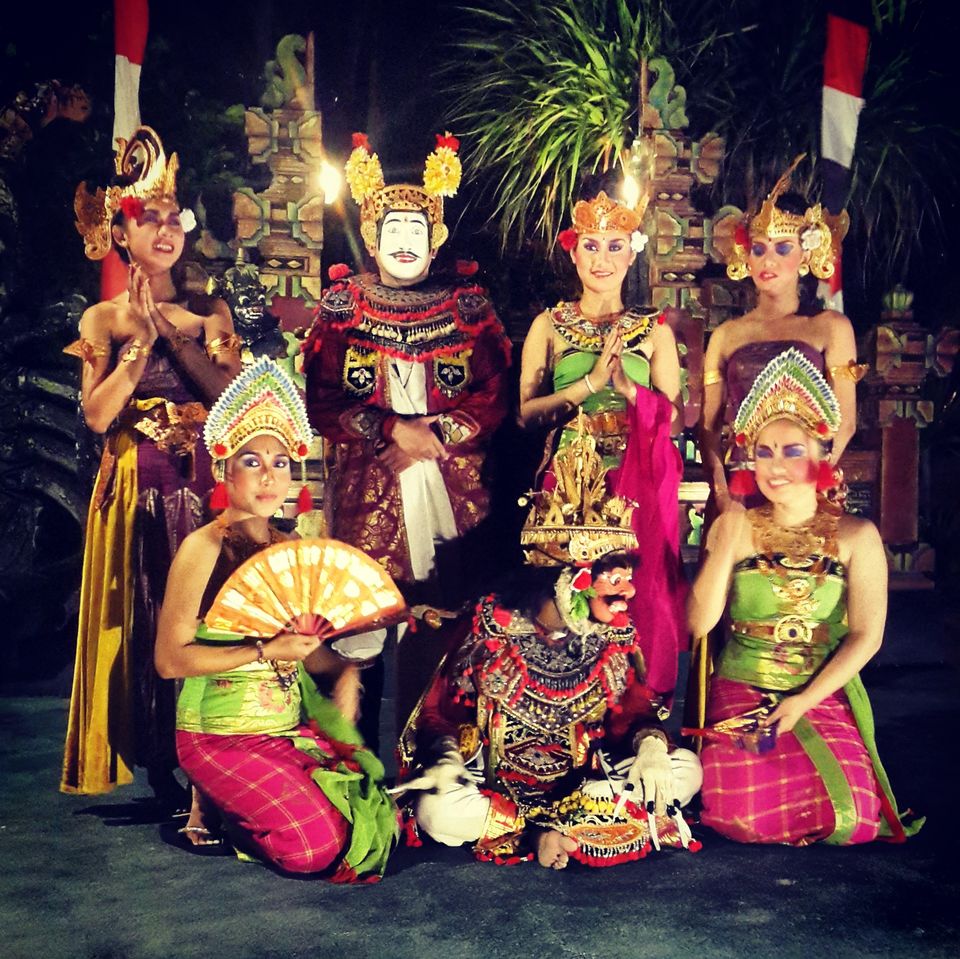 Day 3 was much more relaxed as we headed out to Dreamland beach to just soak up the surf and the sun. Bali is famous for having some of the best waves and surfers' throng it's beaches to ride them. If you are not a surfer, then you can definitely try some body boarding which is equally fun. Massages, beers, swimming and body boarding definitely made our day at a Balinese beach super fun. Tip: To save some cash, you can pick up a picnic lunch and alcohol from any departmental store and head to the beach. Haggle for the prices when it comes to the massages and renting out the body board.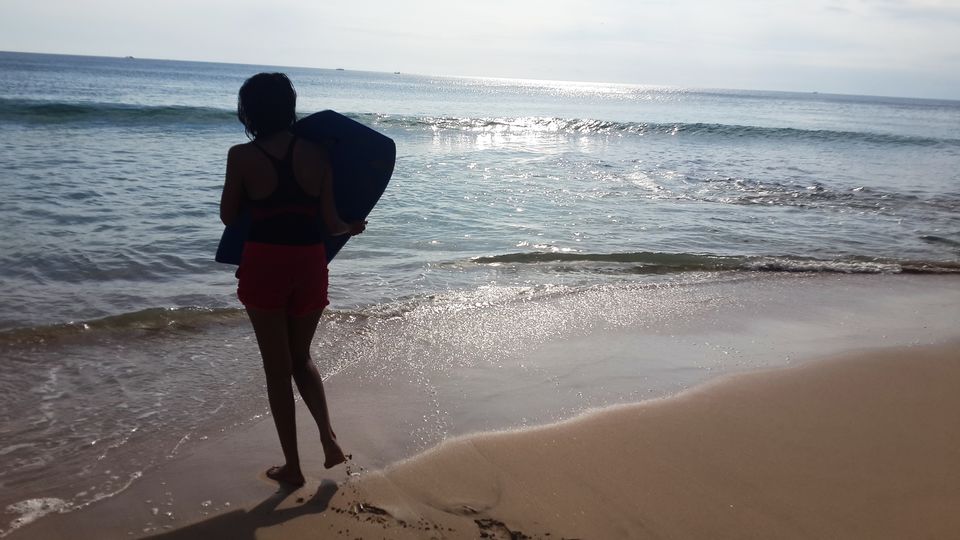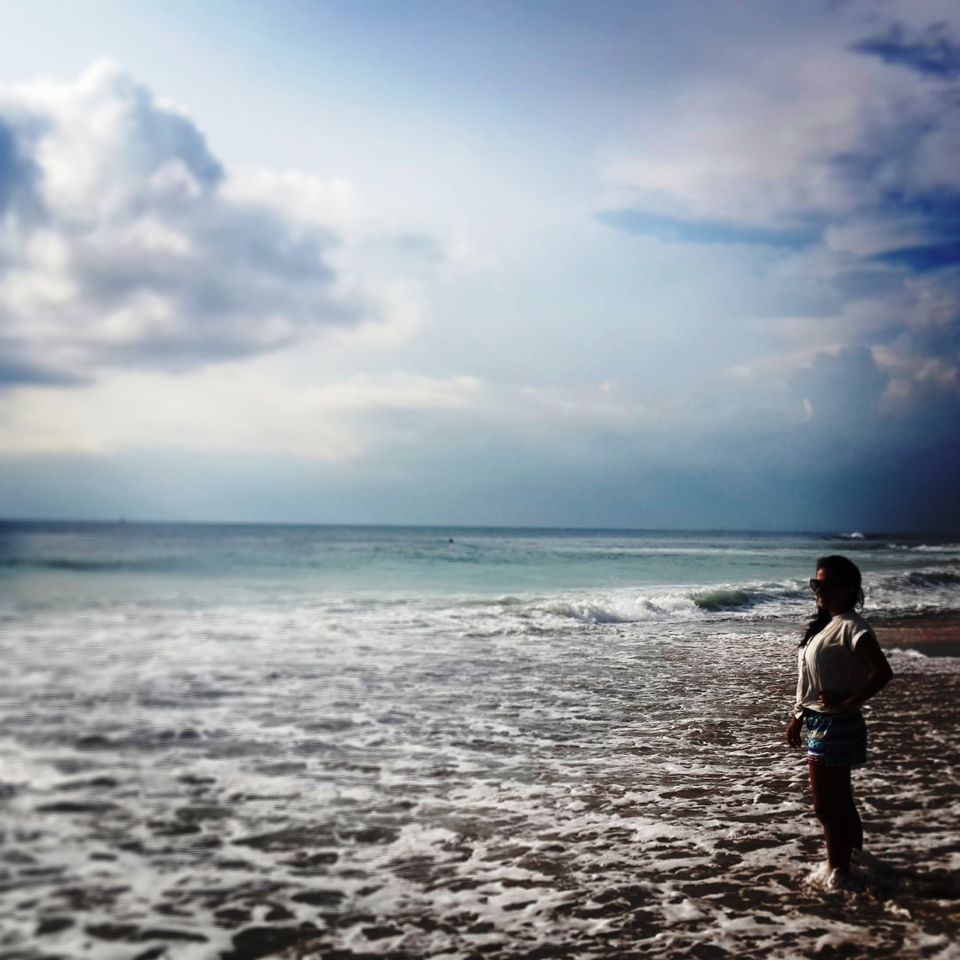 After a long day at the beach, we stopped by at our hotel for a quick shower and change before heading off to Ku De Ta at Seminyak where we enjoyed some ridiculously expensive cocktails and compensated later by eating hot dogs from a cart. Ku De Ta is a beautiful albeit slow and lazy place to just chill and have a few drinks. If you are lucky, some nights this laid back high end restaurant turns into a mad nightclub.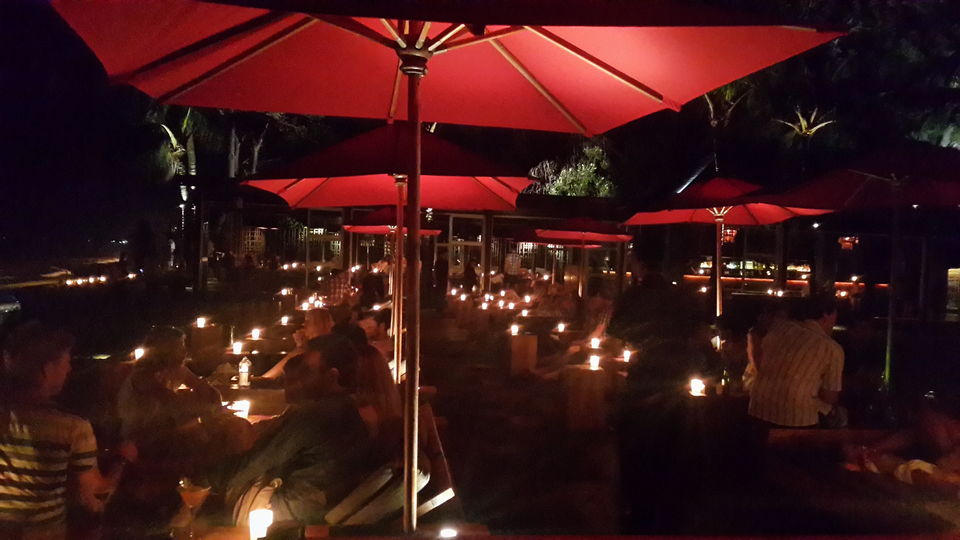 The first half of our last day at Bali was spent at Batara Dive & Water Sport, where we attempted a beginners' dive but honestly I think we were ripped off and how. We hadn't done our research and this being a last minute plan, we felt a bit cheated with the experience as the "dive" didn't really feel like a dive. The lack of time also made it near impossible for us to actually go for a proper dive. Evening was spent at The Rock Bar at Ayana Resort. This place is breathtaking and is profoundly pretty. You have to reach way before sunset and queue up to get an entry into the place. and you better be early because the queues are extremely long which goes to show the popularity of the place. This place is famous for Sun-downers. We then headed back to Kuta for one final night of partying in Bali.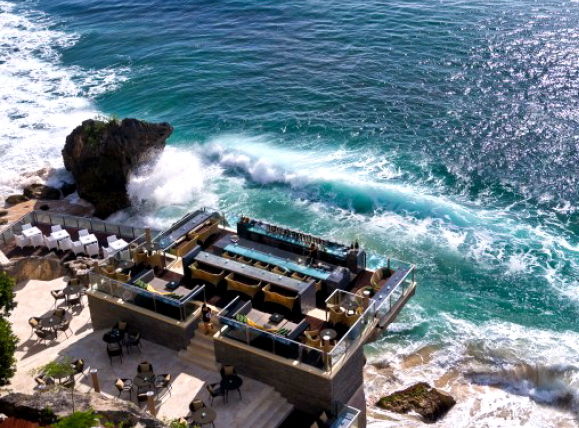 Image Credit: Kusmae
While this trip was an absolute blast, I definitely haven't covered a lot of Bali and its neighbouring areas, so I guess another trip down here is due. But if you too have just 3 to 4 days here, then be sure to pack in as much as you can, just like I did!