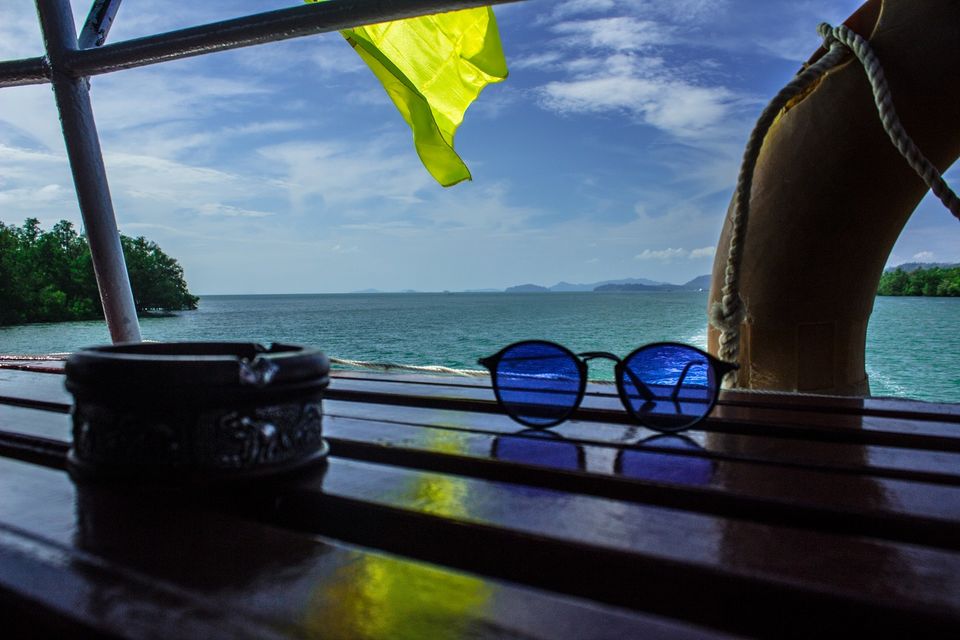 A family trip requires some extra attention to the arrangement as you can't be that impulsive traveler. But all that fun with your closest ones is worth the planning. Here's a little help for planning a family trip to Phuket - with all the wheres,whens,whats and hows about this island. Phuket is the best place to start this blog with, as it has become so close to my heart for so many reasons :- it is my first international trip, I was with all my favorite people after a long time, it's a beautiful place with beautiful people, it inspired me to share my travel stories on a public forum and many more :). My brother visited us after a year and this tiny trip somehow squeezed in itself in his month-long stay.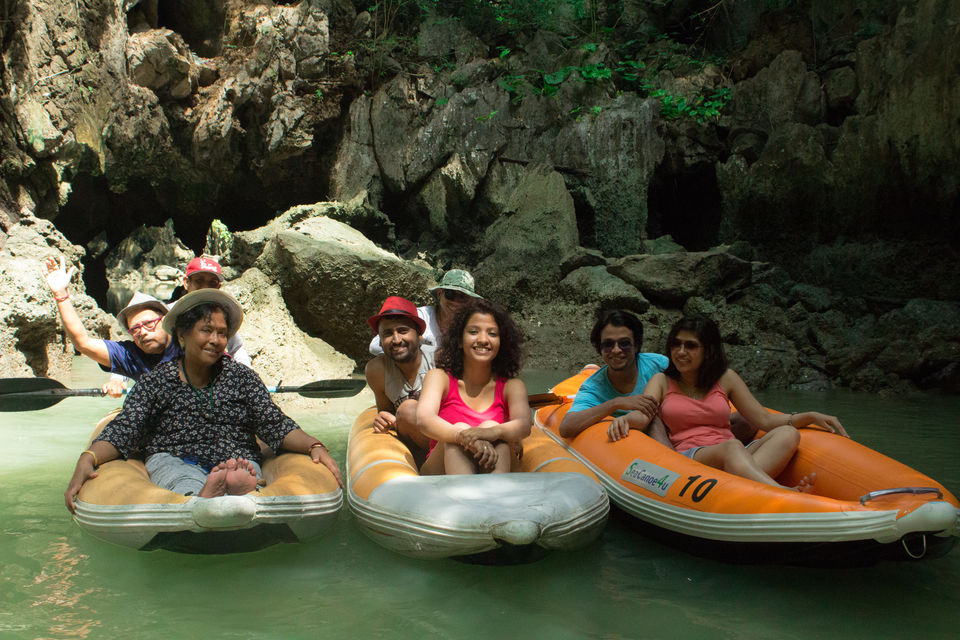 When I searched the internet for itineraries, mostly they were about beach parties , adventure sports and speed boat rides. But Phuket is so much more than that! It is has some of the most beautiful creations of nature which are best experienced in serenity and quietness. And I was with Mom and Dad, who were over 60, so I was looking for a more relaxed trip.
I had a hard time choosing the places and having those long email conversations with the travel agencies.So what I am saying is, I am about to save you from all that work and ummm...some bitter experiences.
The first task is to get your tourist Visas to Thailand. Although a lot of tourists opt for on-arrival Visa, we didn't want to waste time at the airport; so we got it done via the Thai Embassy in Kolkata and also at a much lower cost.
Phuket
First things first, it is pronounced as puu-gèt. This island is Thailand's largest and lies in the southern part of the country. To it's north , it is connected to the southern tip of Phang Nga Province by the Sarasin Bridge. Bestowed with over 30 stunning beaches, Phuket is rightly known as the Pearl of the Andaman.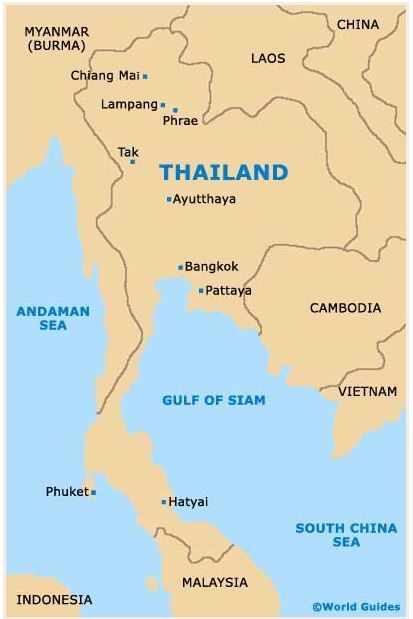 Why visit Phuket
Well , because this place is nothing less than paradise.
Phuket is one of the most popular tropical beach destinations of the world .Whether you are a budget, luxury, family or solo traveler - Phuket has something for everyone. You can plan a day away to one of the gorgeous islands or indulge in adventure activities or go on a shopping spree and return to the eccentric nightlife of Phuket. You can also just get away from the crowds, languish on the beaches and enjoy the sunsets.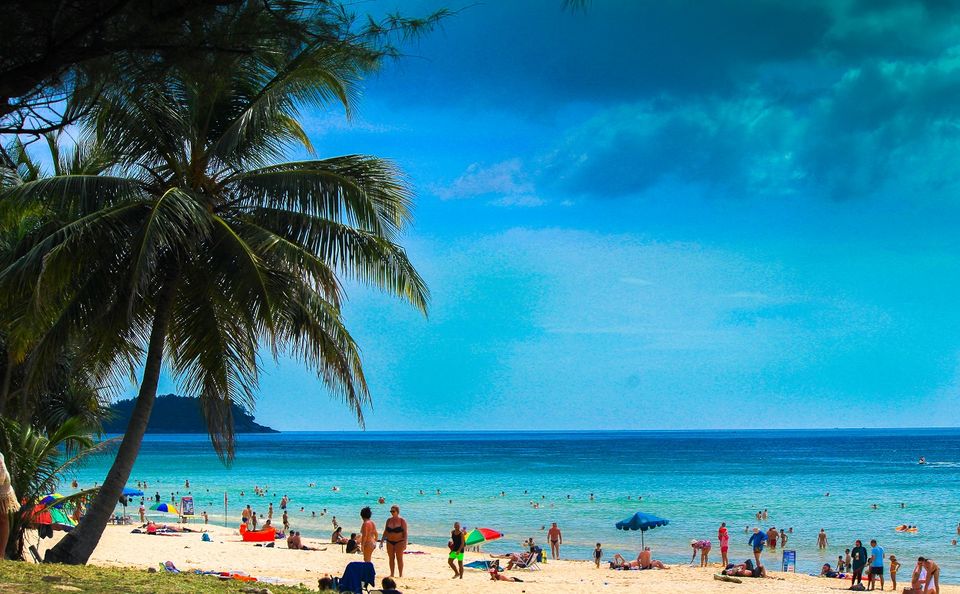 When to visit Phuket
The climate in Phuket is very much similar to India - mostly hot and humid. The best time to visit is from November to February when temperature ranges from 23℃ to 30℃. The air is cool and the waters are calm at this time. Day trips to nearby islands are usually safe and congenial, though storms are hard to predict. Naturally, this is also the peak season, so rates are high and beaches are crowded.When to visit Phuket
The climate in Phuket is very much similar to India - mostly hot and humid. The best time to visit is from November to February when temperature ranges from 23℃ to 30℃. The air is cool and the waters are calm at this time. Day trips to nearby islands are usually safe and congenial, though storms are hard to predict. Naturally, this is also the peak season, so rates are high and beaches are crowded.
March to May are the hottest months and can be uncomfortable for outdoor activities.
June to October are the monsoon months.Humidity is high and temperature stays close to 30℃.This is the low season so hotels and tour operators offer huge discounts.Even popular beaches like Patong remain less crowded at this time. But day trips run the risk of being cancelled due to storms or heavy rainfall.
How to reach Phuket from Bangkok
The flight from Bangkok to Phuket is about 1.5 hours and by far, the quickest option. There are two airports in Bangkok.
Suvarnabhumi Airport
This is Thailand's budget airport and we got the feel of "low-budget" throughout our travel. International flights here is only provided by Air-Aisa. Also, we had our worst experience of air travel with Air-Asia. All our flights (even the one from Kolkata to Bangkok) were delayed, the food was awful and immigration took us forever. I would sincerely advise avoiding Air-Asia for international flights; pay a few more bucks and go for Thai Airways or any other airline. It has about 6 flights a day to Phuket. Flights run from 1600 – 2800 THB.
Don Mueang Airport
This is Thailand's main International airport. Immigration and customs here are fast and facilities are better. People sometimes prefer Suvarnabhumi only because it's close to the public transport system. It has around 25 flights a day to Phuket. Flights run from 1000 to 2300 THB.
The other travel options from Bangkok -Taxi, Bus, and Train takes around 12, 14 and 16 hours respectively. Given our time crunch, we obviously took a flight. :)
Where to stay in Phuket
Phuket has an extensive range of hotels – there is something for every budget and every kind of traveler. But first, you have to decide if you prefer the frantic Patong beach or the calmer beaches at Karon or Kata. Patong is the heart of Phuket and is close to all the main attractions. It's perfect if you want an exciting nightlife or if you are with kids.
We wanted to stay away from the noise so Karon beach was our choice. We booked the Best Western Resort Ocean Resort.This is a mid range hotel, very close to the beach. Very well constructed so that most rooms had a nice beach view. Their kitchen serves exotic dishes till 10 p.m. and service is prompt. We chose this hotel because we had our parents with us and we could not compromise with a few facilities. Otherwise, we would have settled for some budget hotel. There are ample guesthouses, local accommodations and hotels for backpackers.
Rawai is another place which is far away from the chaos. There is little development so less of shopping or nightlife. But it is one of the few places still having the local flavor.
It is also possible you stay at different places as you explore Phuket. You can find a complete list of hotels here - Booking.com (we got great discounts).Book in advance only if you are with family or you are in the peak season.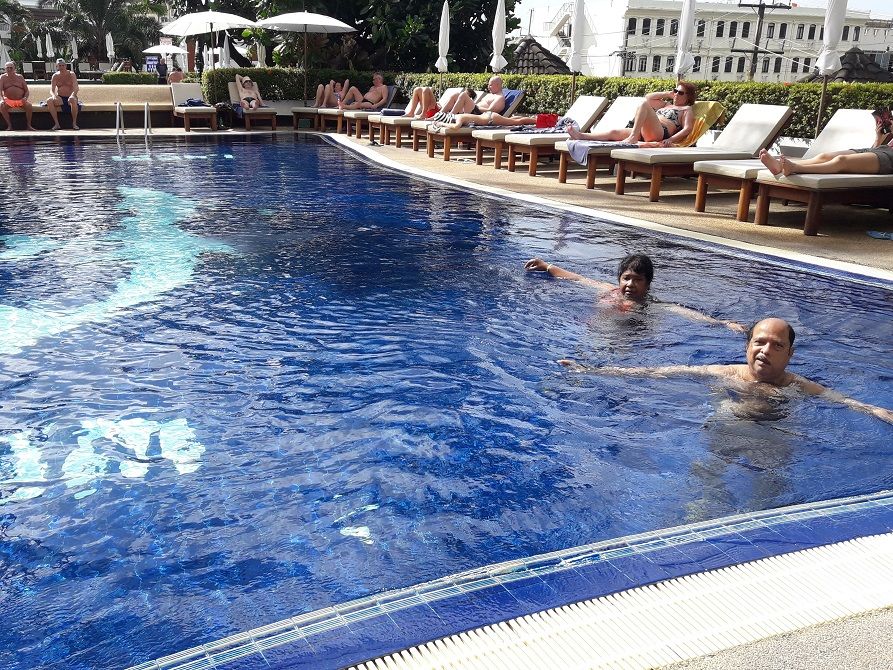 What to do in Phuket

That would be a never ending list! You can snorkel at the serene beaches of Karon, Kata, Rawai or Coral islands. Canoe around the mesmerizing Phang Nga Bay or take a speedboat ride to the exuberant Phi Phi island. Indulge into world class zip-lining, scuba diving, kayaking and plenty of other activities. Enjoy the sunsets at Promthem Cape and Wat Chalong. I have so much to share about these places, i can't possibly shrink all the information here. Here's my heart out in my list top 8 things to do in Phuket.
What to eat in Phuket
You might not be able to pronounce or understand most of the dishes on the menu card but thankfully most restaurants provide the ingredients as well. The staple Thai food - sticky rice with curry is very similar to the Indian cuisine. Skip this if you want to try something new. But if you don't want to experiment too much, then just go for the Chicken Green Curry. We loved it so much that we ordered one plate everywhere we had a meal. With a little bit of the Indian tanginess, this light and creamy dish will surely please your taste buds. If you are at Karon you can try the restaurant On The Rocks, it has great location and ambience, specially at night. The food is also good.
Also, all restaurants in Thailand charge drinking water, so you can carry your own water bottle and save around 30 THB every meal.
The street food along the beaches can seem tempting but be careful if you are allergic to any kind of seafood. You would come across numerous fruit shops with the display of a variety of strange looking fruits. Fruits in Thailand are cheap, juicy and nutritious. We tried simple pineapples and oranges and were amazed at the taste and natural sweetness. Do try the exotic ones - mangosteen, dragon fruit,red apple and snake fruit.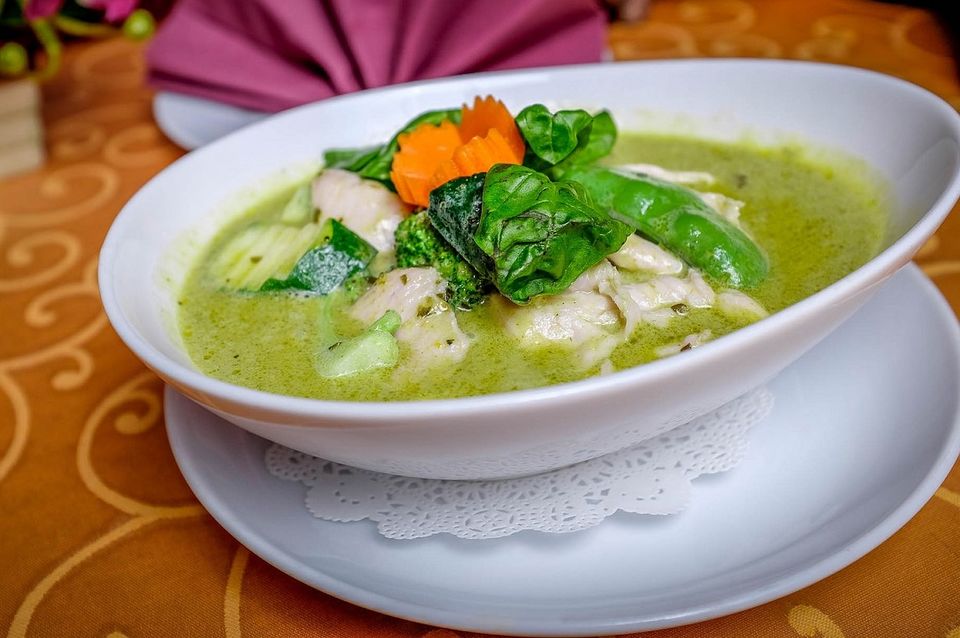 How to travel in Phuket

The best option is to rent a two wheeler. You can rent a scooty or a bike for as less as 200 to 300 THB per day. Here also you get a wide range of choices. This will cut your cost by a huge margin because other public transports are expensive and not easily available. Also, self drive will give you a lot of freedom to explore this beautiful island on your own.
A few things straight from my heart <3
Don't think too much about what to wear
Phuket is hot and humid just like India, so wear just anything you would feel comfortable.You won't find any pictures on the internet where you can spot somebody in a saree or a salwar but that does not mean you can't wear one. Shorts and light clothes are advised just so that you can hop around the sands and islands freely. But don't overthink about how you would look odd in an Indian attire because honestly, no one here cares.Nobody would laugh at you or stare at you and even if somebody does, just ignore and be yourself.
Don't think Phuket is only for youngsters
Even I was feeling funny when I decided to take my parents along, but they enjoyed the trip as much as we did and there were many other families too .For people who are thinking if you are old enough or fit enough for the place, my parents are over 60 and my mother has one knee permanently damaged! You just need to be young at heart to enjoy this exotic place. The people here are extremely hospitable and they would cater to you whenever you need some help.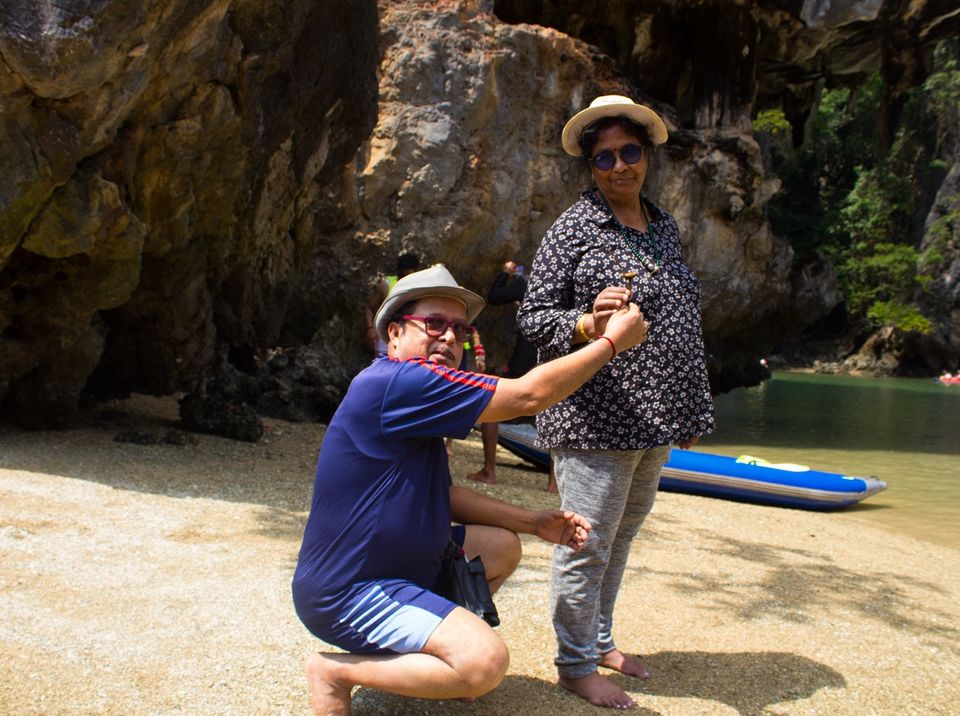 Don't visit tiger kingdom

Many of you would fancy the amount of social media attention you would get for a selfie of yours holding a tiger cub in your hands. Many websites list the Tiger Kingdom as a must visit place in Phuket because you get to watch these big cats closely, hug them and even hold them. But if you are a true animal lover, rethink your visit to such places because in reality these facilities are not "conserving" Tigers as they claim. Tigers here are "hand-reared", kept in isolated cages, trained with bamboo sticks to behave in front of visitors and "domesticated" to such cruel extent that they are eventually incapable of sustaining themselves even if released in the wild. Please strictly avoid such acts and places of captivity, as a small gesture of condemning their cruelty.
Think before visiting Phuket Fantasea
Fantasea is another big tourist attraction in Phuket. It is basically a cultural theme park with a huge stage show named Palace of Elephants. It has gained popularity through the 'performances' and 'cute tricks' put up by trained elephants. People also take photos with baby animals after the show. I do not know how these animals are treated behind the stage, but no wild animal can do such unnatural stunts without being subjected to pain. It is neither fair nor ethical to promote tourism by making elephants balance on small stools or torturing them with the bull-hook or passing tiger cubs around for photographs. This place might be hard to avoid as almost everyone would be recommending it. But do understand that by promoting animal tourism, you promote animal abuse.
The Elephant Nature Park at Chiang Mai - a starkly different establishment, rescues and rehabilitates elephants. Visit to watch elephants closely in their natural surroundings.
Exchange your currency from your country
Try to get your currency exchanged in your country.This will save time, money, fluctuating exchange rates and a lot of hassle in Thailand. Just make sure you carry the cash safely. Alternatively, a THB Forex Card would be ideal for cashless travel.
Our Budget
What's an Indian traveler without the hisaab kitaab :P
(1 THB~ Rs.1.9)
Travel:
Flight from Kolkata to Bangkok: Rs.67848 (for 6)
Flight from Bangkok to Phuket: Rs.41000 (for 6)
Cab from Phuket Airport to Hotel: 800 THB (Rs.1520) each way.
Accommodation:
Best Western Phuket Ocean Resort: Rs.30000 (2 rooms for 6 people for 2 nights)
Other Expenses:
Dinner at hotel: Rs.10047 (6 people 2 nights)
Phang Nga Bay full-day trip: 1900 THB(Rs.3610 each)
Aroma Massage: 500 THB (Rs.950 each)
Lunch at On the Rocks restaurant: Rs.5708(6 people)
Departmental store (drinks for 4): Rs.1038
Shopping at local stores: Around 500 THB (Rs.950 each)
Lunch at Karon beach (forgot the name of the place): Rs.2000 (for 6 people)
So the per head travel expense was around Rs.25000 which was slightly on the higher side. We could have reduced this in our accommodation as well as our travel. But you might add a lot of other things like water-sports, Phi Phi island, Wat Chalong and other tourist spots. So the budget will probably stretch to Rs.40000. But even if you put everything together, a trip to Phuket will cost the same if not less, than a trip to Goa or Andaman for the same duration and type (budget or luxury) of travel. I am definitely not demoting Indian tourism but trying to encourage more Indians to widen their perception of travelling. I love this country and will soon be coming up with all my Indian travel stories ;)
Hope this helped a few of you to plan the perfect family trip to Phuket. Let me know in the comment section for any other tips you need :)