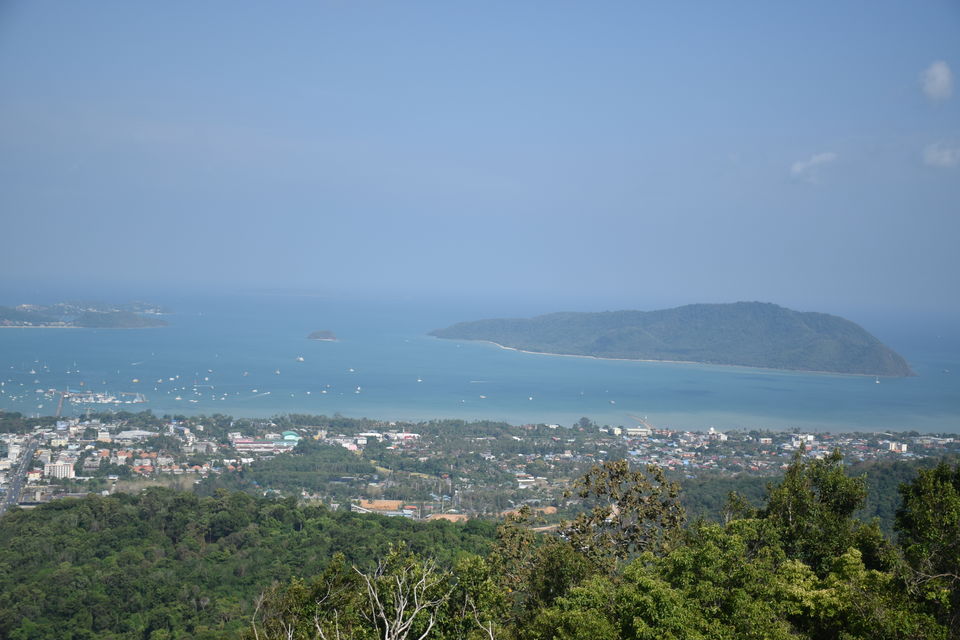 Hello!!
Thailand is a hub of activities from mountains, islands, beaches, parties to temples. I think it has so much for all age groups.
There are many blogs and youtube videos which suggests places to visit and itinerary. After scrolling through many we visited in April first week and had an amazing time.
Our Itinerary was - Phuket - 2 days, via boat to Phi Phi for 2 days, via boat to Krabi for 2 days then via flight to Bangkok for 2 days.
I want to share few tips apart from what is there already on popular blogs. Few tips to make your good day, better..
Currency and cards: I was travelling with cash and with my debit/credit card, didn't take forex. Most of the vendors except cash only. ATM withdrawl fee will be 220 bhat apart for what you withdraw. So for INR conversion, it cost me 2.5 INR for a Bhat. While exchange before flying cost me around 2.3.
I did a card transaction in a restaurant for about 800 INR, it cost me a fee of 16 INR, not bad.
On arrival Visa: There will be a long line for this and it might not be as systematic as your home country, India in my case. So better to take print of form and fill before immigration. Take a pen and some glue as well if you are planning to fill there.
Don't be surprised to see stacks of passports like letters in post office :). And distributing stamped passports by name calls.
Talk with your hotel for late check-in if flight reaches late.. From airport there will be taxi available at fixed price for locations.
You can get a sim from airport for 300 Bhat for 8 days.I didn't check in 7eleven how much they charge, I saw few offers online for sim card for about 250, you can try that.
Day packages: There are many vendors selling day packages, your hotel might as well. Select as per your time and interest. Averaging around 400 Bhat for a day trip. Plan for 1st day early as there are morning packages as well.
If you are interested in gems and jewelry, there is a Wang Talang showroom having thousands of awesome designs, keep some time and money for it. :)
There will be night market included in package... so much good stuff to buy! A treat for girls.. :)
For the city travel, you will need lots of sunscreen and a hat!
For beach, carry a mat if not planning to take a dip. At patong beach, there were jet ski and parasailing available for 2k per head/trip. Parasailing wasn't worth for money.. too short ride. Check before you buy.
While booking transfers to Phi phi or Krabi, book land transfer from your hotel as well. Otherwise it will be time consuming and costly.
I heard some Thailand package will pick you from Phuket and then land transfer to Krabi.. its more than 3 hour drive. We planned by our-self and went by boat via phi phi.
There are lots of beaches and lots of hotels near them, its upto you where to stay.
Enjoy.. More location updates coming soon.
Feel free to msg me for any questions.