I had read a lot about the beauty of Koh Samui, Thailand and on a long weekend headed there. We flew Bangkok Airways which is an award winning regional airline that is celebrating 50 years. The airline is Thailand's first established private airline. We flew from Mumbai to Bangkok, Bangkok to Koh Samui and back. The chauffeur from Belmond Napasai had come to receive us at the airport and the wet towels we were given were a welcome relief.
Belmond Napasai is Ideal for
Individuals, couples and families who like to be pampered in style or are looking for a relaxing getaway on the edge of the Gulf of Thailand. Belmond is synonymous with luxury and I loved the attention to details at Napasai.
About the property
The property has been aesthetically designed keeping in mind local traditional architecture. The 55 accommodation options of villas and residences are built in a village style around an elaborate central area. The restaurants, spa and infinity pool are located in the Thai pavilion.
Food
A sumptuous breakfast is served at Lai Thai Restaurant which also offers lip smacking Thai cuisine for lunch and dinner. The restaurant is also popular for its Mediterranean and Oriental signature dishes. The Beach Restaurant's picture perfect setting is ideal for barbecues and grills.
The cocktail lounge specially the one on the pool deck is where you can enjoy an exotic drink in the evening. The other cocktail lounge is near the reception and one gets to browse through the art gallery on the way to it.
Cost
The villas at Belmond Napasai start at USD 350 + taxes
Best time to go
Visiting Koh Samui from February to September is recommended.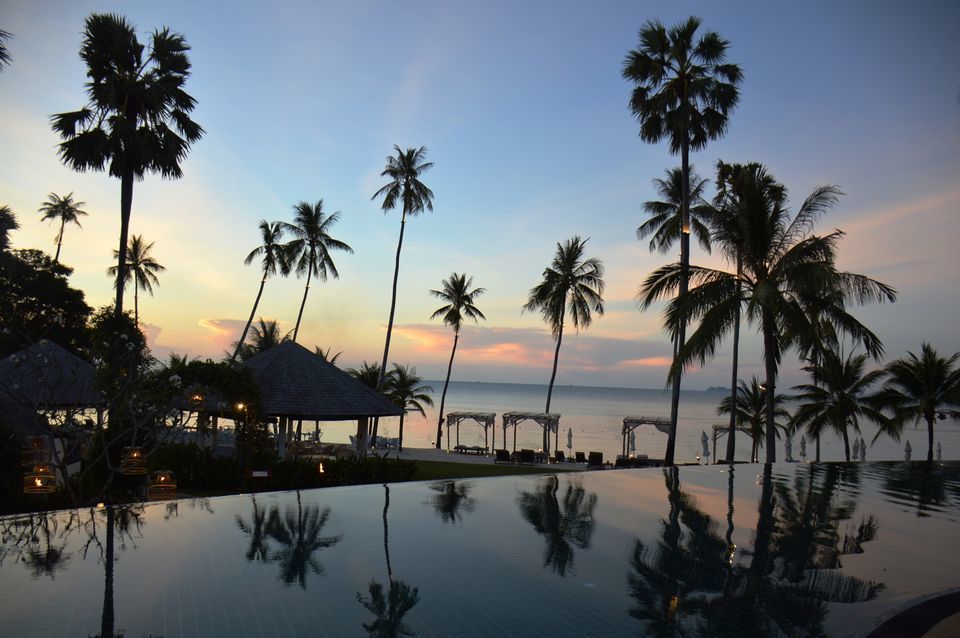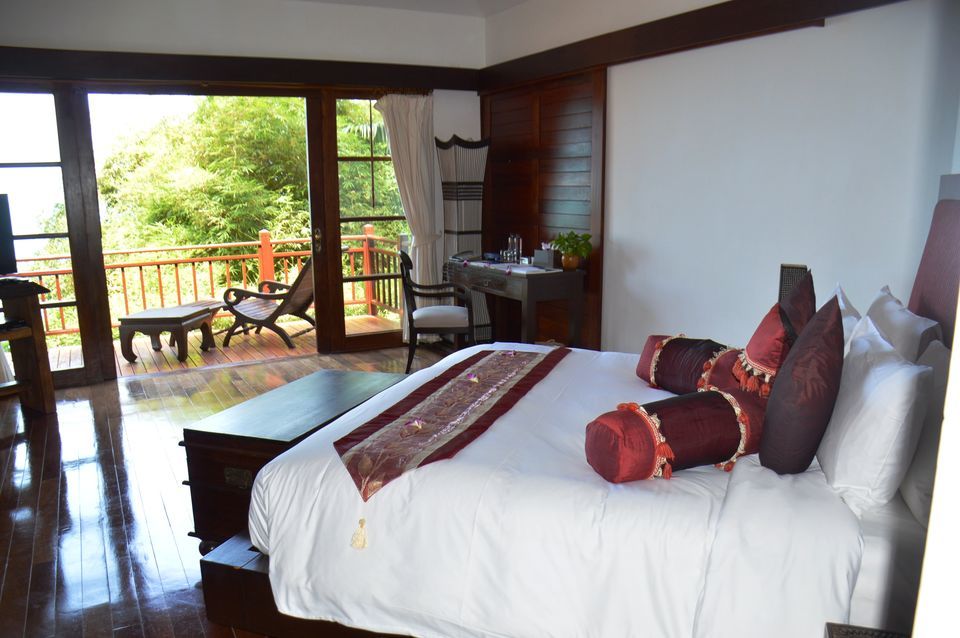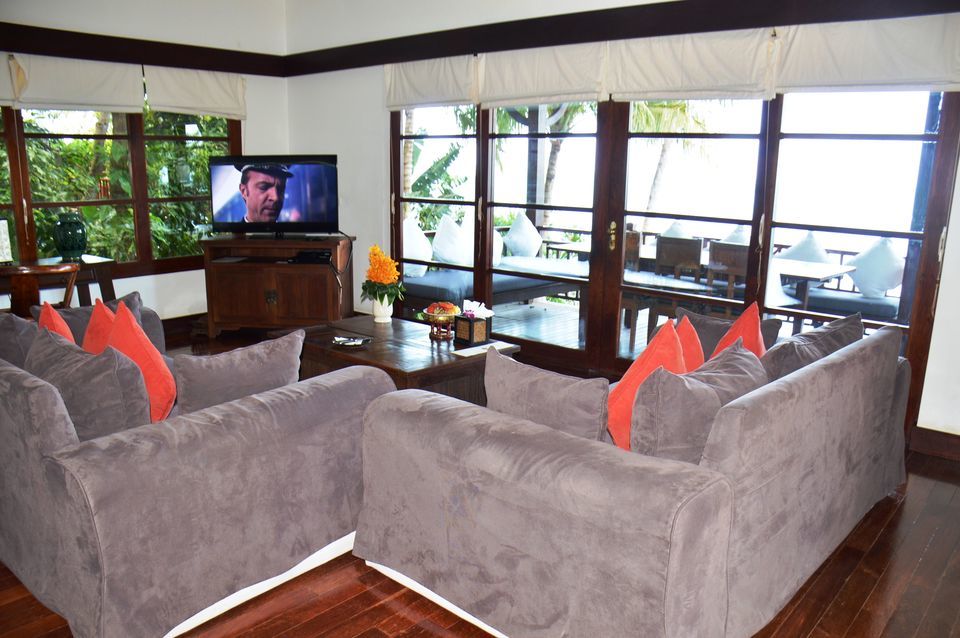 What to do in and around the property
The property offers varied inhouse activities and also arranges for sightseeing.
Inhouse
Go for a swim in the gorgeous infinity pool
Belmond Napasai's infinity pool with the Gulf of Thailand right in front of you is inviting enough to step in. The sun decks next to the pool beckon you for some much needed 'me' time as you gaze at the blue hues of the Gulf.
Play some sports
There are two tennis courts on the premises, colourful kayaks for an aqua adventure and bicycles parked near the spa to ensure you have some sporty fun. Badminton, table tennis, volleyball, stand- up paddling and windsurfing are offered complimentary.
Are you fit enough for Muay Thai?
Test your physical and mental strengths with Muay Thai or Thai Boxing with Belmond's instructor. Muay Thai is the national sport of Thailand.
Rejuvenate yourself at the spa
Let the Thai therapist work her magic on you at the spa. The Traditional Royal Thai massage is highly recommended.
Balance your yin and yang
Special classes are held for meditation, tai chi, yoga and pilates in the serene settings of the property.
Try your hand at Thai cooking
I wasn't sure that I would enjoy this activity but the beautiful lush lawns, coconut leafed arches that welcomed us, fresh orchid and marigold flowers (which reminded me of India) elegantly placed around the Thai cooking enclosure changed it all. The activity was interactive and as one's family and friends encourage you, a simple dish gets transformed into a fun bonding activity. And of course the food that I cooked tasted so good.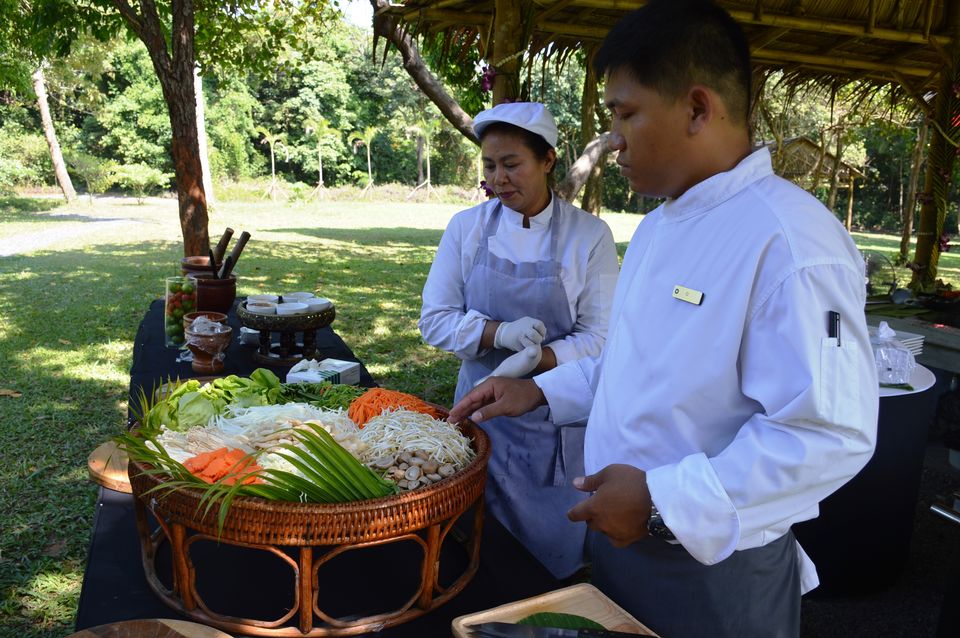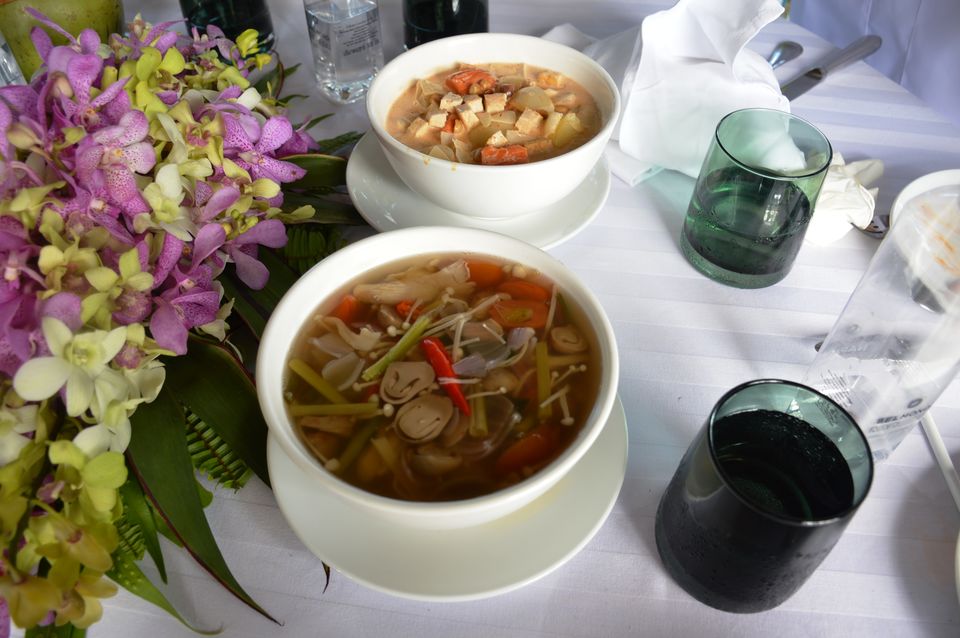 Outside
Half day Gulf of Thailand island trip
Belmond Napasai has its own private speed boat that took us cruising on the Gulf of Thailand. Affable Captain Poo and Captain Pumpui kept us in splits till we reached Koh Phangan beach. The boat docked in the shallow waters near the beach.
A styrofoam whose ends were filled with bread for attracting fish was used for snorkelling. The most common fish seen were tiger fish, parrot fish, sea urchins along with a variety of corals. Getting up-close and personal with marine life in the Gulf is an experience of a lifetime. Diving is also organised by the property on request.
We sipped juice and water after our activity. Next the boat sped to Ao Chaloklum Beach whose white sand was glistening in the sun. This beach has a massage centre and beach front restaurant. The massage center had a thatched roof and wooden floor on which mattresses were placed for guests to lie down and enjoy their massage. After clicking photos on the beach, our next stop was even more beautiful.
A 10 minutes hop got us to Bottle Beach or Haad Khuad as it is known in Thai. It is named so because from the top of the mountain that is located on the beach, it resembles the top of a bottle. The bottle beach had taxi boats docked while regularly other taxi boats were ferrying in more visitors. Visitors were chilling, kayaking and sun tanning themselves. There was a children's play area where kids were happily playing in the sand and with the toys that were provided for them.
I couldn't have asked for a more amazing setting for lunch. Underneath coconut trees, caressing white sand with my feet, sitting on a wooden chair, gazing at the aquamarine water, I relished the picnic lunch prepared by the chefs of Belmond Napasai. I ate filling spring rolls, panini, penne, sandwiches, cookies and macaroons and fruit salad as I sipped orange juice.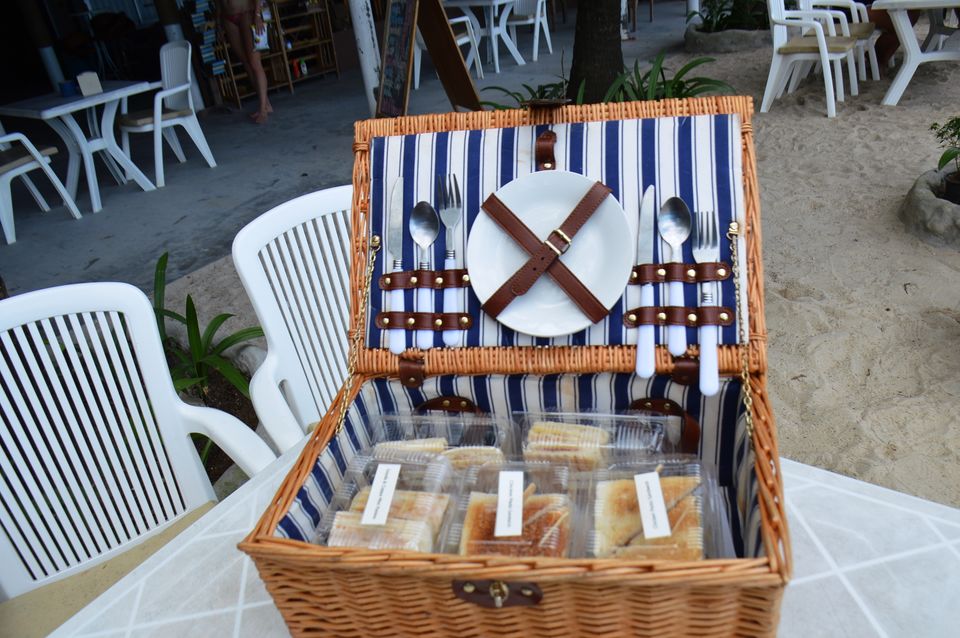 Koh Samui sightseeing
Let the travel desk of Belmond Napasai customise your travel itinerary. Some popular options include Big Buddha Temple, Wat Plai Laem Temple, Guan Yu Shrine, Hin Ta and Hin Yai rocks, Wat Khunaram which has a mummified monk and the Ang Thong National Marine Park.
How to get there
By air: Bangkok Airways flies from Mumbai and Ex-Delhi on a code share basis with Jet Airways. Belmond Napasai arranges for airport pick up and drop.