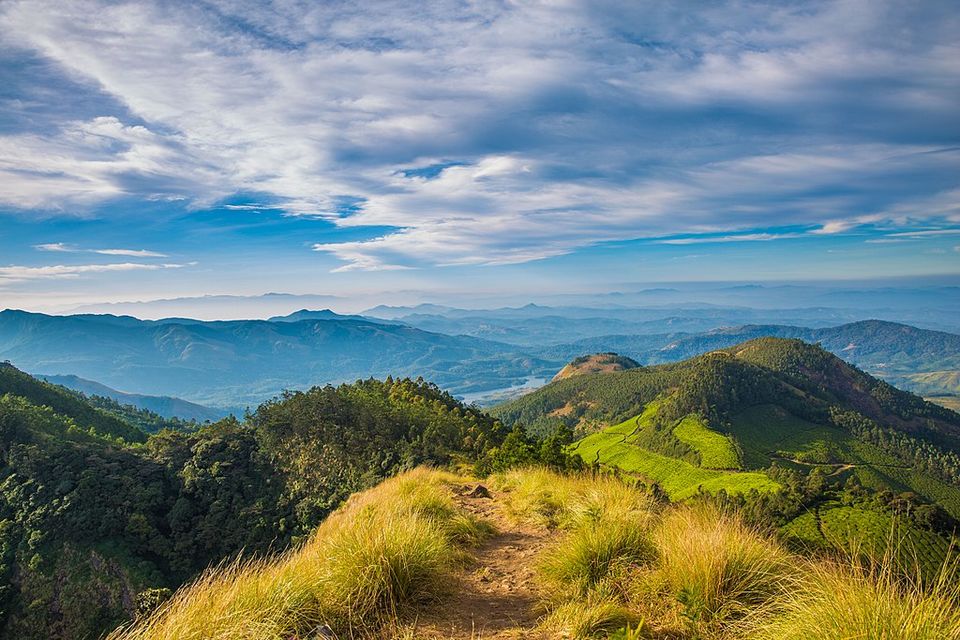 A beauty that does not fade- one can explore the sprawling estate plantations steeped in colonial nostalgia, wake up to the finest aroma there is and partake in the local culture- all the while exploring natural vistas replete with delight, diversions in all forms and sizes and the clear crisp mountain air! Adventure awaits you at the world's highest tea estate, Kolukkumalai.
Surrounded by looming eucalyptus trees and endless slopes of olive green tea bushes, Kolukkumalai a sensory experience like no other. A small village/ hamlet in Bodinayakanur Taluk in the Theni district of Tamil Nadu (border of Kerala & Tamil Nadu), Kolukkumalai Tea Estate is situated at a height of 7900 ft. If you have an indelible love for tea, you definitely cannot afford to miss this place.
Nostalgia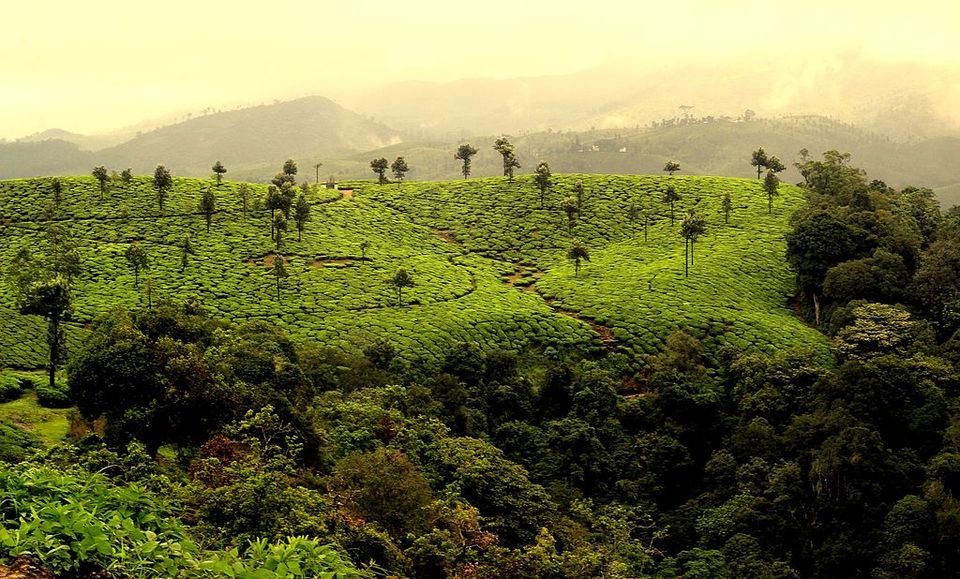 My first musings on tea estates were prompted by Bollywood movie songs; couples, revolving around knee height shrubs and running down verdant green slopes. I recall a conversation with a friend twelve years ago. "I bet the clear night skies are lit up by a million stars and the aroma of tea is as ubiquitous as the air we breathe". To which my friend replied, "Haha, sounds like heaven. " Twelve years later my wife (Surbhi) and I arrived in Munnar to find out if the truth could match up to our idealizations.
The Journey - An Eternal Love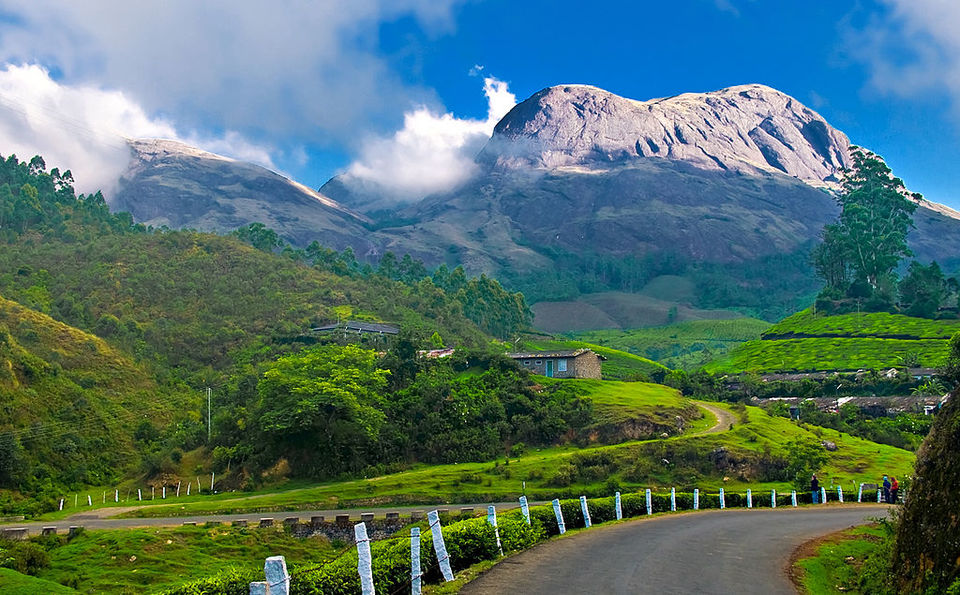 We landed in Cochin at around 10.30am in the morning.We booked a cab from Kochi to Munnar (first stop in our itinerary). Within the 5 hours of our journey, we witnessed almost every kind of weather that Kerala had to offer; sunny and humid when we left the airport, heavy rainfall during our journey, and mild cold when we reached Munnar. Moreover, in the midst of thick greenery and rolling hills, waterfalls added to the charming magnificence of our road trip and these tranquil settings made for perfect halts.
Arrival - The Siena Village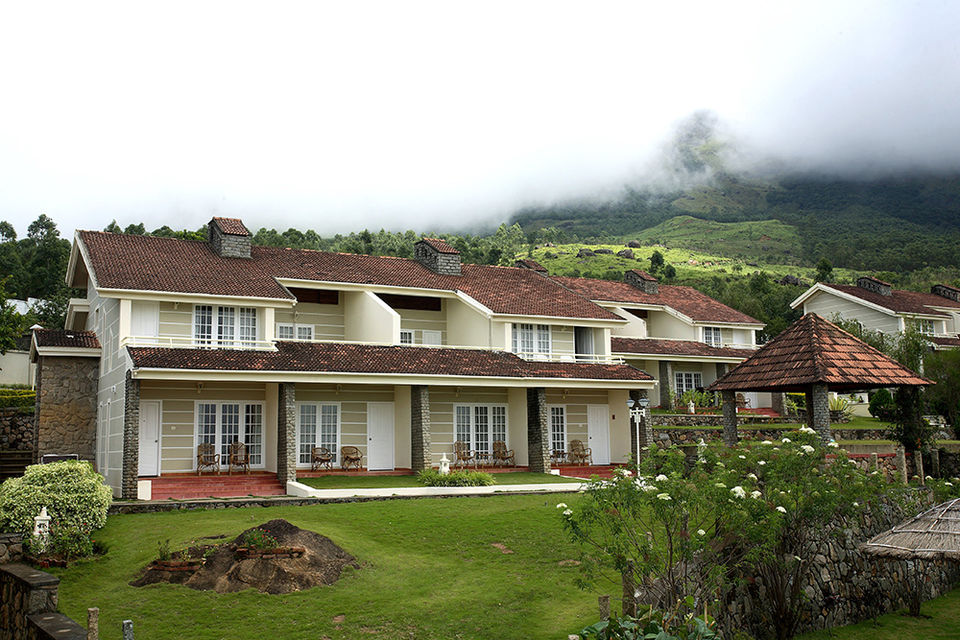 We reached our resort, The Siena Village, by evening. The place married the tranquility of an old-time village with the appeal of new-age luxury - just as we desired! It was a treat to watch the sun setting behind the resort, as we walked around the well laid-out property. Landscaped with undulating lawns and ornamental shrubs & trees, we had our dinner in nature's company, after which, we retired to our room.
The Much-Awaited - Kolukkumalai
Waking up to perfect quietude in an enchanting valley with nothing but nature, my soul craved for more. We decided to traverse a road less travelled and headed straight to Kolukkumalai (a 1 hour drive). Surrounded by Kolukkumalai Hills, the bumpy drive up to the plantation (in a jeep) was breathtaking; it was like a staircase leading us to heaven (my friend was bang on with his prognosis).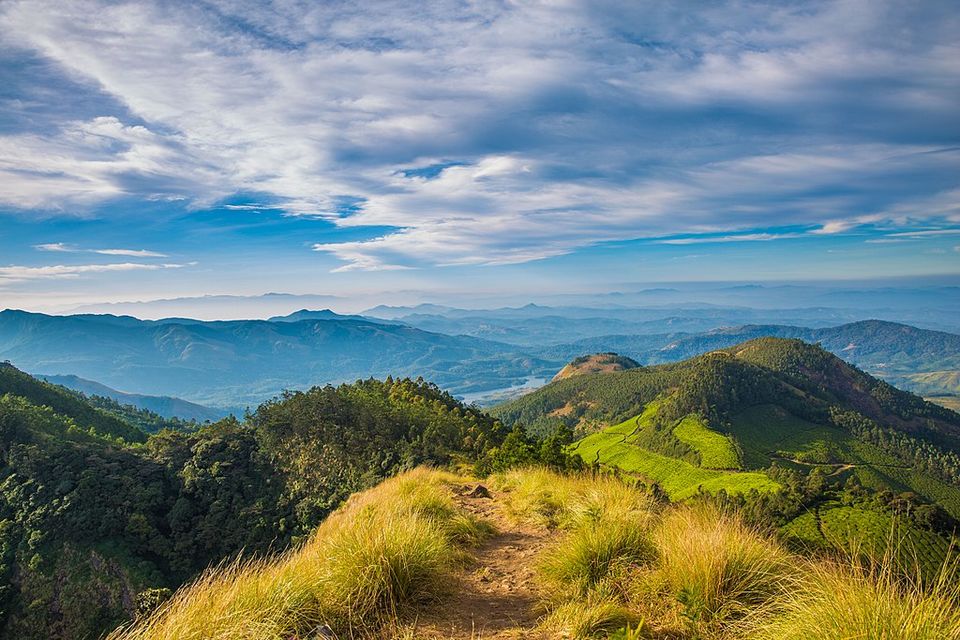 Background: Set up by the British in the 1930's, the Kolukkumalai Tea Estate is functional till date. The Tea Factory makes use of its original equipment and processes tea in the old fashioned way. The traditional method involves hand picking of tea leaves followed by a controlled drying process of withering and fermenting before the final grading & selection.
A Plunge into the Tea Estate
After a rather overwhelming ride, we reached Kolukkumalai, where our guide (pre-booked) was waiting for us. Housed in a two-storied building with wooden interiors, the guide gave us a tour of the tea factory while enlightening us with some little known facts- higher the altitude, the better is the quality, the tea at Kolukkumalai is manufactured using a low productivity but high quality tea manufacturing process. Once we tasted the tea prepared for us (light in colour and extremely flavorful, nothing like the tea we drink everyday), we realized how ideal climatic conditions and low yield procedures played a huge role in the flavour and quality of tea. We even indulged in the 'Make Your Tea' activity where we handpicked the tea leaves and processed our own cup of tea (a hard earned cup of delight).
After relishing our steamy hot cup of tea amidst cool and pleasant winds, I picked up some packets of tea as souvenirs for the rest of the family and captured the lush green landscape on my camera (not even close to what our eyes beheld, but worth a try).
It almost felt dreadful to head back to our hotel after this delightful experience. I eagerly awaited for the rest of our trip to unfold, to grab another chance to visit a place under the luminous skies away from the noise of cities, a place where the old-world charm left a long lasting impression on my heart!