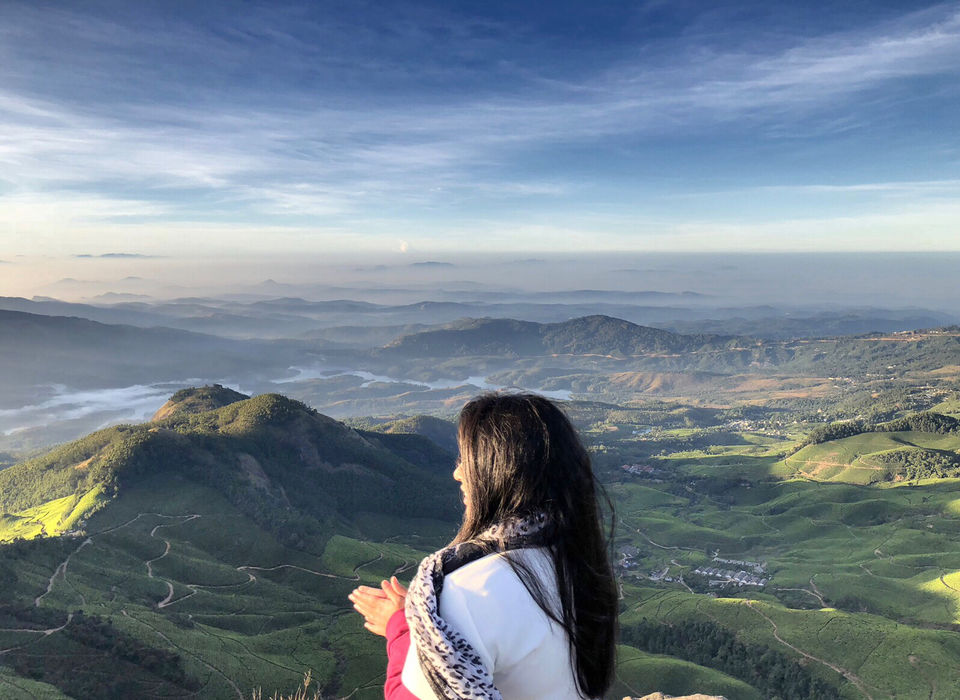 The only thing that drove me to this place was my absolute love for tea and when I happened to google the must visit tea estates in India, I found that the world's highest tea plantation is in the state that I live and I've been ignorant about it for 21 years.
The Theni district of Tamil Nadu is home to this small yet amazing hill station/tea estate called Kolukkumalai, situated at about 7130ft above sea level. I instantly planned my trip to this beautiful place. Though I went there just to see the tea estate and factory, the overall experience was beyond everything I expected and imagined.
How we got there:
Chennai-Bodinayakanur(Bodi)-Suryanelli-Kolukkumalai
We took a bus from Chennai to Bodi and hired a jeep to Kolukkumalai via Suryanelli(the only way). Due to the rugged roads, jeeps are the only mode of transport to reach this place. The jeep safari through the rocky and uneven roads is itself an amazing experience in this trip. We enjoyed the extremely bumpy ride with vast tea plantations covering up our sight.
The instant breath of fresh air and the cold breeze tingling every part of skin visible in your body is the first thing you'll feel when you enter the place. Nothing in the world would matter to you and you'll be lost in the serenity of the place in no time. You'll be so lost that you'll take pointless strolls amidst the vast tea plantations and you'll find yourself somewhere there.
We walked to the tea factory after reaching our campsite. They offered us some amazing lemon tea and showed us all around the tea factory. I was jumping around in awe and excitement. We had an amazing late lunch and walked to a sunset view point.
In many points, you'll find yourself standing somewhere in between the borders of Kerala and Tamil Nadu. You can scream your heart out into the void standing amidst the borders of two beautiful states and nobody would ask you to stop.
We returned back to our campsite for a delicious dinner with campfire and pleasing music. It was freezing cold after the fire went off and we settled inside our tents for the night. The best decision we took in our trip was to take the sunrise trek to a nearby peak that the locals call Siluvai malai(The mountain with the Cross). I stargazed all throughout my way and took a number of breaks just to look up and watch the stars.
The first few stars you'll see will all of a sudden appear as a cluster and will not just twinkle but dance with the sky and you'll want to dance along.
We witnessed one breath taking sunrise after the trek and spent time admiring the view. We drank fresh spring water from the natural streams and returned back to our campsite for breakfast. We sat down and watched the fog move in it's own happy pace for hours and enjoyed the entire piece of land for ourselves. We had a late lunch and hired another jeep to leave the place. Not sure if it was just the place or the people there who were kinder, we left Kolukkumalai with a heart full of memories and a gallery full of pictures.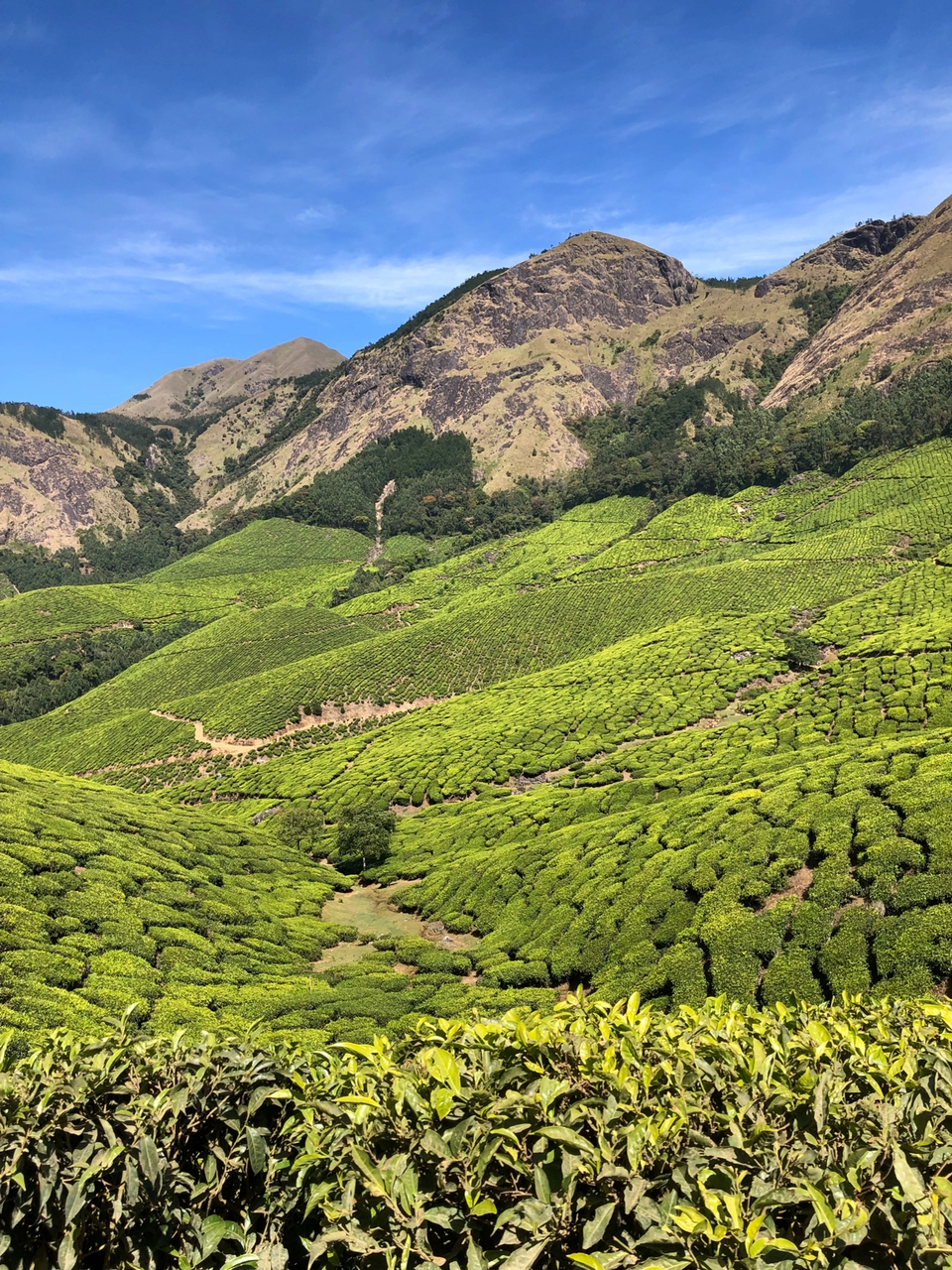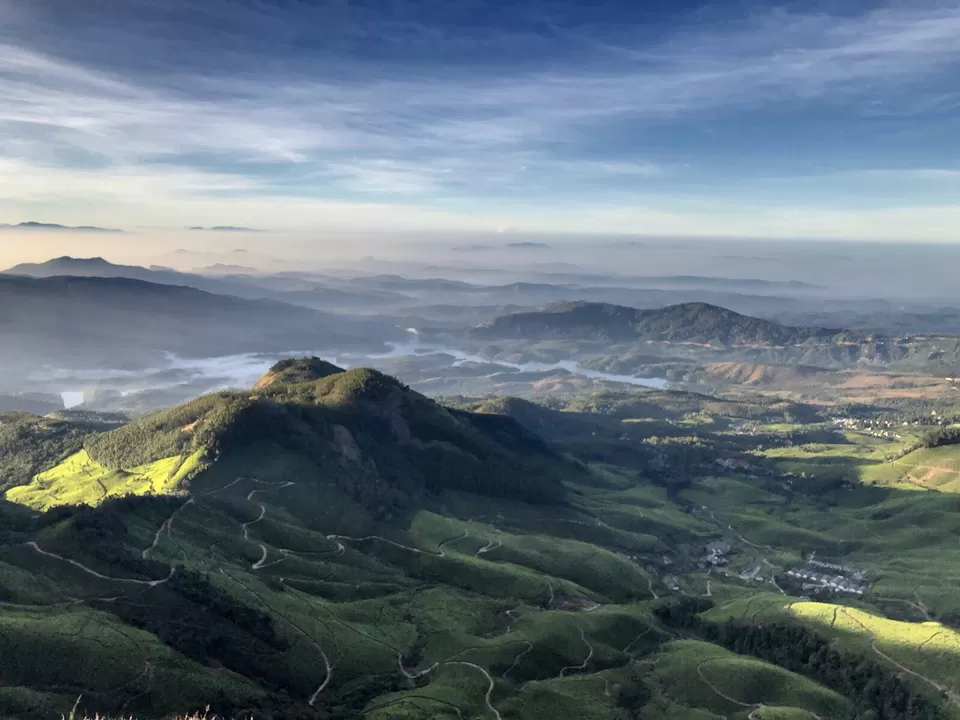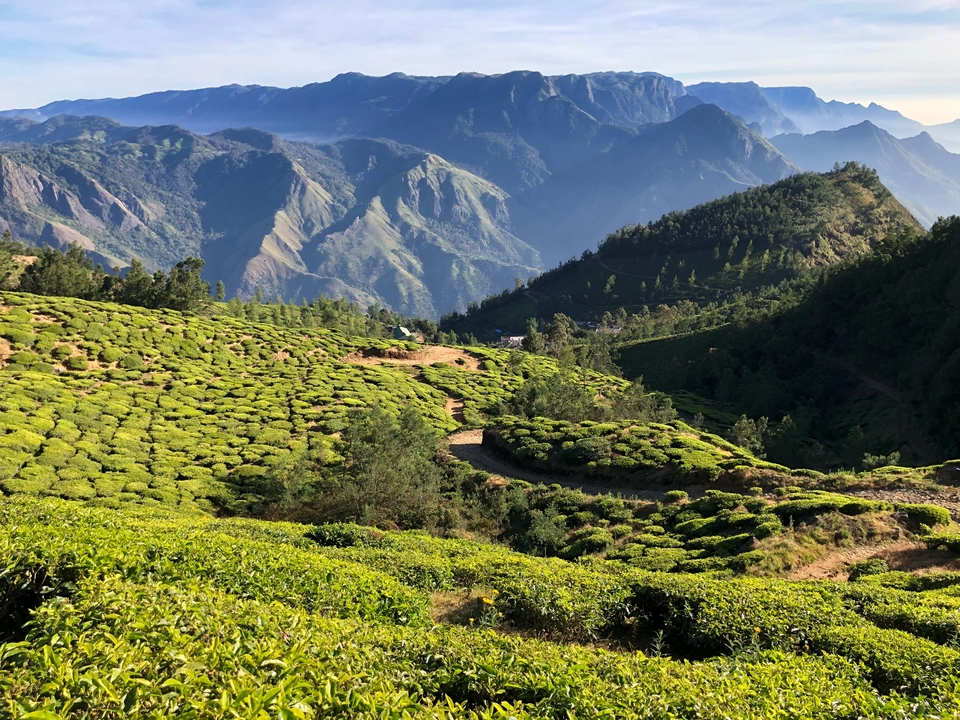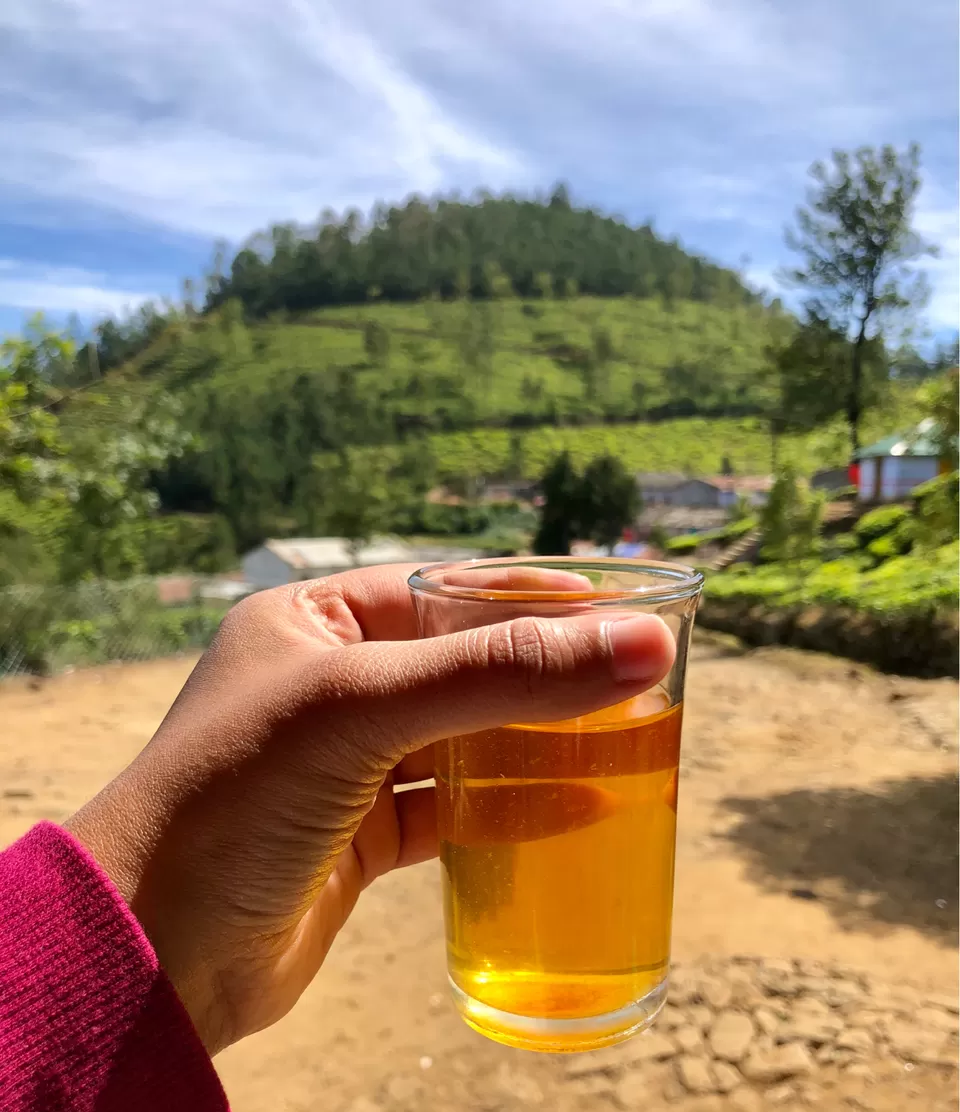 Kolukkumalai is a place that does not offer much for an average tourist but whatever it offers is beyond enough for any traveller. It is a perfect weekend getaway to a calm place that's not yet exploited by tourists. The fog would block your eyes and the cold winds would block your ears here but will leave your heart full. It's a place that's beyond beautiful!
Points to note if you're planning a trip here:
1) Contact the estate people before you come here. They will arrange the food, accommodation and transport and make it all hassle free.
2) Jeep safari, tea factory visit, stargazing, camping, trekking and endless opportunities for photography will make the whole trip worthwhile.
PS: It is safe for women to travel alone here.