"OH MY GOD! I forgot my lens case"! 
The amount of times I have said this sentence on vacations is embarrassing. Most of my friends and my family are quite familiar with my lens chaos and don't blink twice when I cry out in shock.
Now I am a planner, I plan everything (irrespective of whether the plans are followed or not) - I make lists of things to do, places to visit, what to pack, what could be packed et al. And yet, on every single holiday I have managed to forget at least one thing from my perfect what-to-pack list. I am also a very cautious traveller (not to the point of being annoying, I hope), I make sure my family knows where I am and what the itinerary for the day is and yet on every single holiday, I have landed myself in an upsetting situation. On my trip to Pangong, I forget to tell my mother about network issues around the area. By 9 pm that night, when I finally could call her, most of the guests at the homestay knew who we were and that we were 'missing'.
The point of recounting this unpleasant memory is to reiterate the important of travelling safe. To remember, consider and follow significant travel tips we all know but choose to ignore. 
Keep your money close, your documents closer
International travel or not, it doesn't matter. Always carry photocopies of your documents including an identity proof, your travel permits and your tickets. At least two photocopies of each document should be sufficient (I hope). Also, keep the documents in different places lest you lose all your documents should something be misplaced. Though, this is a very basic tip, we tend to forget our most important documents and find ourselves stranded, frantically calling friends and family for help. 
Airports, railway stations and during emergency situations, it's very difficult to explain why you don't have something as basic as an identity proof in your wallet. If you are travelling to Sikkim, Ladakh or the North-east, this tip becomes all the more important. In Ladakh, for inter-city travel, identity cards are essential and without them you can't travel to most places. 

Credit: Wilerson S Andrade
Packing lists, possible packing lists, emergency packing lists
Yes, yes, I have so many lists! From a generic packing list for any and every vacation to possible packing lists that are particular to a destination. Though this may seem obsessive, it's not as organised as I make it to be. Random lists in the 'notes' section of my phone help me organise my scattered brain a tad bit. This is not to say, I don't mess up and miss half the things but it really does help to atleast have a reference. 
Just to justify the need to be organised, here is an example: I feel extremely cold and my body hates constant air conditioning. That means for train journeys, bus journeys, car journeys and airplanes I need to carry a stole (even in summer). And it so happens that I have missed this necessity in almost all my trips and have regretted sorely. One such train journey under the freezing AC air resulted in fever and a severe sore throat (I still don't know how great the food in Manali is).
So if there is absolutely anything you can't do without - put it in all your lists and keep it there!
Learn from past travels 
Perhaps the most underrated tip! But each travel teaches you something about your body, your mind and your preferences. Learn and remember. "I wish I had brought my red muffler" or "I wish I had my back ache gel" - all these are really tiny details but you will be proud of yourself if you remember them for your next trip. 
This is also true for other things that travelling teaches you. For instance, an awful taxi ride in Rishikesh taught me to always share taxi details with my family and also to inform them the duration of the journey (the taxi driver insisted on taking us to a 'happening' trekking spot).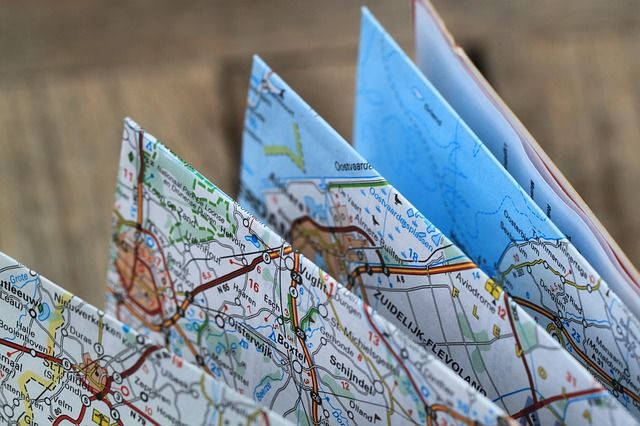 Another wise tip is to keep emergency numbers of the place you are travelling to. From the police to the hospitals, make sure these numbers are with you in case of a possible emergency. Also, if there are any special medical needs of any person travelling with you, make sure your travel destination has everything to deal with an emergency. Reaching a small hillstation only to find it doesn't have basic medical aid can be disastrous. 
You may feel it interferes with your independence but it's better to be a little cautious. Though I admit that my cautiousness was tending towards paranoia, I am now back on track. We all know that the only way to enjoy a place is to go with the flow - I do precisely that and to be safe; I let others know where the flow is taking me. 
Respect the locals and the place
Because if you don't, you will miss out on an enthralling, learning experience. Wherever you are, whichever part of the world; respect the culture and the traditions of the place and the people. Questioning because you are curious and want to learn is very different from questioning because "oh my god, that's so lame' are two very different things. 
Also common sense demands that you keep your anger, your attitude in check while dealing with a critical situation. A friend of mine decided to fight with the locals in South Goa for one extra beer (yes, he did get beaten up). As bad as I feel, there was no reason for him to create a scene and take the discussion towards an unpleasant outcome. 

Credit: Karunakar Rayker
On numerous occasions, I have noticed how sometimes it's difficult for us to take to another cuisine. Sometimes the taste isn't to our liking and sometimes the manner of cooking is starkly different than ours. I request you to be polite. Don't criticize someone's food simply because it doesn't work for you. Politely refuse and try another dish that may suit your taste buds. Most cultures are very proud of their food heritage and consider it as an insult when one leaves the food - but an insult is better than creating a scene (no really).
Live every moment
This is my favourite travel tip! Enjoy every moment of your trip and be ready for everything. If an adventure doesn't spring up unexpectedly, then it isn't an adventure. Don't fret about things that you can't control or change - let the trip take its own course. Change what you can in case the trip isn't going according to your liking but don't spoil your possibly great vacation due to unnecessary worry. 
A trip that goes according to your plan may be great but a trip that springs surprises is memorable. A car breaking down, unexpected rain, lost ways are the making of a great holiday. All you need to do is keep your safety priority and not let the fervour of a possible adventure sway you. Remember if you feel unsafe in regards to something, chances are that the situation is tricky. So be careful.
Now only if I could follow these tips diligently myself, it would be just perfect! But if you manage to keep even half of these things in mind, I guess we are sorted.