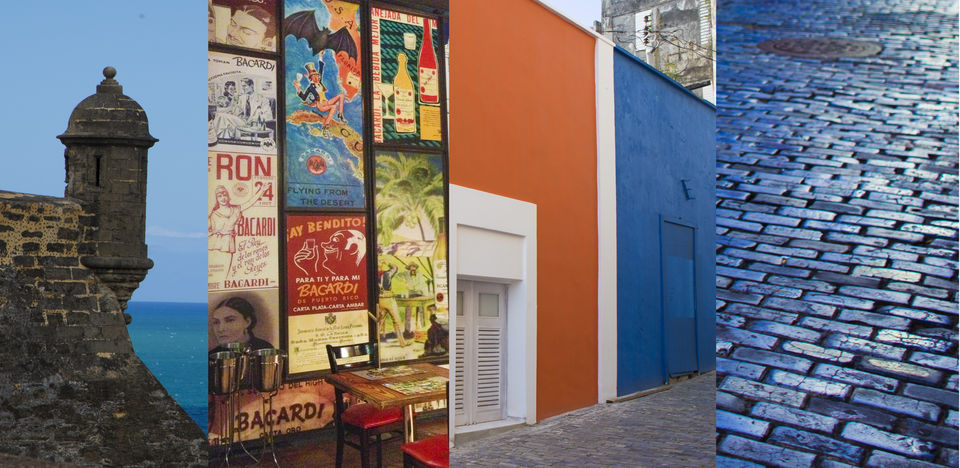 I recently visited Puerto Rico and I feel this is one of the most misunderstood places in the world. For all the future travelers to Puerto Rico, this particular article is about the most common (mis)conceptions about this island of enchantment. If that difference in opinion and reality is good or bad I leave it up to you. But i hope this article helps you in planning your vacation well.
Misconception 1: Puerto Rico is an independent country or a State in United States.
I think answer to this is still not clear. The reason being, officially Puerto Rico is a commonwealth. It was a Spanish Colony for a really long time and was handed over to US in 1898. The political status of Puerto Rico is unclear since it remains unincorporated territory of the Unites States. Calling Puerto Rican phone number from US is considered as domestic call, they use US dollar as their currency, you will find Best Buy, Burger King, Walmart and Walgreen in every nook and corner and to top it all shipping to Puerto Rico is considered domestic by USPS which in nutshell will make you think that this is US State.However, confusion arises when you see they have their own national flag and national anthem, they use metric system unlike US ( which I personally was very happy about), many sites like Netflix have different policies on whether internet users in PR can access their content and most interesting Puerto Rico competes separately in Olympics. Hence, we can debate that PR is a separate country.
Misconception 2: One needs to have visa to visit Puerto Rico.
Well I think most of this is related to people thinking PR is in South America. The fact is if you have valid visa for USA, you can definitely visit Puerto Rico. You do not need a passport to go to Puerto Rico if you are a US citizen or legal permanent resident. For people like me who are on work visa in USA, there is no immigration required, so feel free to plan the trip.
Misconception 3: Puerto Rico is a beach lovers destination only.
Puerto Rico has so much variation in its landscape that I was bowled over by it. It has lush green rain forest in East which is supposed to be the only rain-forest in USA whereas a dry forest in southwest part, prone to wildfires which will totally amaze you. The variety of activities and attractions in Puerto Rico make it an island of continuous enchantment. Art, culture, history and great outdoors, Puerto Rico has something in store for everything.
Misconception 4: Its unsafe to travel in Puerto Rico as crime rate is high.
The crime in Puerto Rico is either act of passion or drug driven. If you are not chasing someone's wife or you are not into drugs, trust me its pretty safe to roam around in Puerto Rico. But like any other big place some rules of safety always apply. There are areas where you would not want to go same as in a city in the States. Do not leave any articles in car as window smashing is common but I think this is same as many cities in States too.
Misconception 5: Driving in Puerto Rico is same like driving in US.
Driving in Puerto Rico is nothing like driving in US. The traffic is insane and at times there are iguanas on the road, so be very careful. To top it all there is much confusion about the metric system too. The distance will be in kilometers, the speed signs on road will be miles\hour and if you go for gas refill that is measured in liters.
Misconception 6: Puerto Rico is a small island which requires only a day to explore around.
Puerto Rico is very well connected island and I must say the infrastructure in terms of roads is very good. However, it is not a small island. I think there are too many places to be seen in this island that cannot be done in one day. Most of the travelers go to Fajardo (east side of island),see the areas around , visit Old San Juan and that is all for them. The west side of island is equally pretty and very different than east side. If you are planning to visit Puerto Rico for 3 4 days my suggestion will be to keep a day for west side and I am sure you will be pleasantly surprised.
Misconception 7: It is hard for vegetarians to find good food options.
I will gladly accept that this was my biggest misconception. I found many restaurants with good vegetarian menu. Panini, Pasta, mufungo, sandwich, pizza or salad, name it and they had it. I will be posting a separate post on where to eat in Puerto Rico to give my recommendations for vegetarians.
Misconception 8: Souvenir shopping in Puerto Rico is all about buying tropical t-shirt and a shot glass with a logo on it.
San Juan has a lot of souvenir shops and art galleries. The best thing is that local artists are given a lot of importance and there are some galleries like El Galpon, Patchoulli etc that carry exclusive local artist work only. For greater part, it was hard for me to distinguish between a photo and painting of cobble streets as they were done with great finesse. From wall hangings to ceramic vases, handmade puppets to ornaments, Puerto Rico has something for all. Not to mention that this place is famous for it coffee and Rum. The most fascinating thing in many souvenir shops you will find is vejigante mask. These masks are hand-painted and assembled by local artisans. While some are very big to be worn in carnivals, a lot of them are small and can be easily carried home.
Misconception 9: Puerto Rico is connected to mainland United States.
Though Puerto Rico is US territory but no ways it's connected to United States mainland, not by any bridge and not via Mexico through roads. It is not one of US Virgin Islands (which many people think it is). One needs to fly to this island. So next time if you want to ask about travel time to Puerto Rico, it should be 'How long will it take to fly to Puerto Rico?' and not 'How long will it take to drive to Puerto Rico?'
Misconception 10: Hotels and resorts are preferred way of staying and enjoying in Puerto Rico.
While I know that staying in hotel has its own perks like free breakfast and swimming pool but if you research thoroughly on AirBnB and similar sites and decide to stay with a local host, nothing beats that. One gets to know so much about history of the place, great places in neighborhood, some hidden jewels to visit that it makes it totally worth missing continental free breakfast. Staying with locals gives you a new perspective and once feels more connected to the place. I weighed my options like hotel vs. local, cost of eating out etc. and it came out to be more cost effective to stay in an Airbnb. Most of the hosts will give you tour of the neighborhood, local restaurants recommendations, travel tips, places to avoid info etc. which makes a lot of difference.
I hope this gives you a fresh perspective while planning to Puerto Rico. Puerto Rico has a lot to offer art, history, scenic beauty, beaches, activities. My trip to Puerto Rico was very memorable and I will share more of my experiences in my future articles on my blog. If you have any questions email me or leave me a comment. I will try to answer as soon as possible. Do share your experiences. I will love to hear from you.