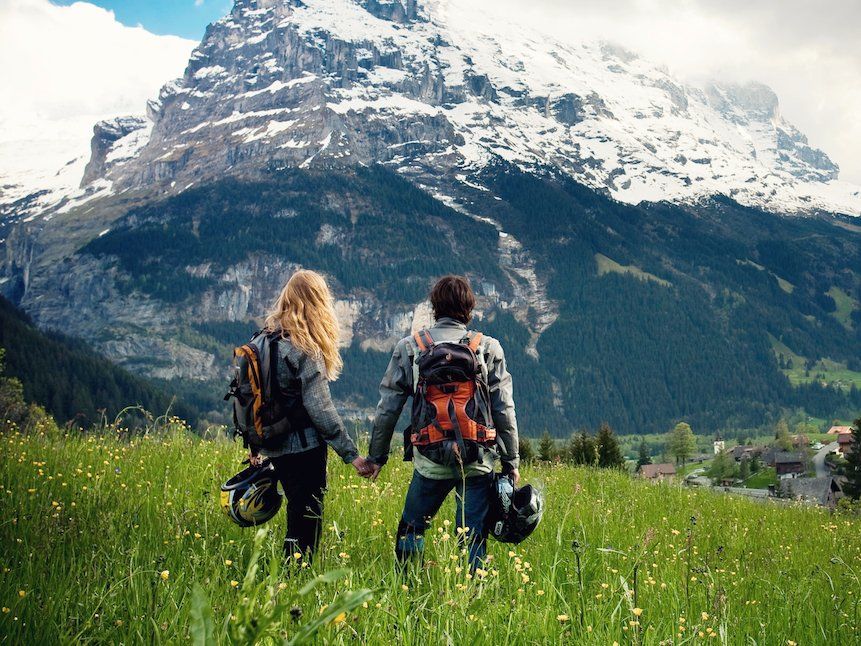 Dating a traveller is the best oddball idea. Consider yourself fortunate if you fall for a person who loves travelling, because being in relationship with such a free-spirit comes with some remarkable perks. Here are some of the reasons why travellers can be a good catch and be the perfect partner in crime.
1. They will let you see the world in a different perspective
It can be refreshing to date someone who sees beyond stereotypes to get to the individual. They can show you that travel is more than a mere hobby; it's another way of looking at life and the world. They are receptive to people and experiences, so the openness will rub you off in a good way.
2. Travel lovers embrace change
Any seasoned traveller would have survived atleast one nightmare during the trip. They have had flights cancelled or food poisoning at a hotel or stuck at an airport. Life happens. If your partner is a traveller, you're in for a ride. That cancelled flight might lead to a night under the stars or at an international hostel, you never know. The point is they go with the flow and they welcome change. You will get to share experiences with them which you never would otherwise.
3. They are self-sufficient and independent
As a matter of fact, they know how to take care of themselves. This goes to show you that they are hardly clingy. Don't you always complain about not having time for yourself?! Well, they can give you that, space and time that you need
4. They are good in finance
Because their priority is travelling, they have developed these financial management skills. They work their ass off to save, do sidelines and make extra income by blogging. With belts always tight and barely spending on whim, they are likely good in budgeting and finances.
5. Travel lovers are dreamers
It takes curiosity and the belief that the world has more to offer to get them out the door. Travellers are seekers by nature. Their thirst for the new drives them to continually explore. If you join them on their journey's, you can expect to benefit from their appetite for life.
6. You will never be short on friends
They are a unique breed, confident, tolerant and adaptable. They have navigated through unknown cities, communicated to strangers through body language and turned strangers into friends before the day ends. They have a positive outlook on life that has attracted people to befriend them. Not to mention, they are the people who have friends with a couch in every city, in every country.
7. They are natural problem solvers
When the globe is turning into a hi-tech gadget, they are ones travelling the world – sometimes without Google, hot water and internet. They've had to turn to their common sense and intuition to get around new cities, negotiate with locals, identify unsafe situations and even book a train ticket in another language.
8. They are smart, very smart
They have powerful insights and are very smart and sharp. Traveling teaches a wide variety of things – far more than the books will ever be able to teach you. Dating a traveller can ensure you that you are dating someone smart, someone you can talk to with brains and someone you can actually get into a deep and meaningful conversation with.
9. They are adventurous and crazy
They are people who believe in Carpe Diem. They love the thrill, the fun, the excitement – all the intense feelings that come with traveling. Don't be surprised if they tell you that their hobbies are not watching TV or surfing the Internet but bungee jumping and river rafting. There is no dull moment when you are with a crazy person.
10. You will grow as a person
There is endless excitement. They are the best examples of magnetism and fun package. If you choose to date a traveller – the word 'boredom' will no longer exist in your vocabulary. They become restless when confined to the comfort zones for too long. They believe in the quote "Life is for living." You will see yourself growing with them. Prepare to get exposed to new musical genres, to indulge in new cuisines, to learn how to dance Salsa and to know how to ask for a Beer in 5 different languages.