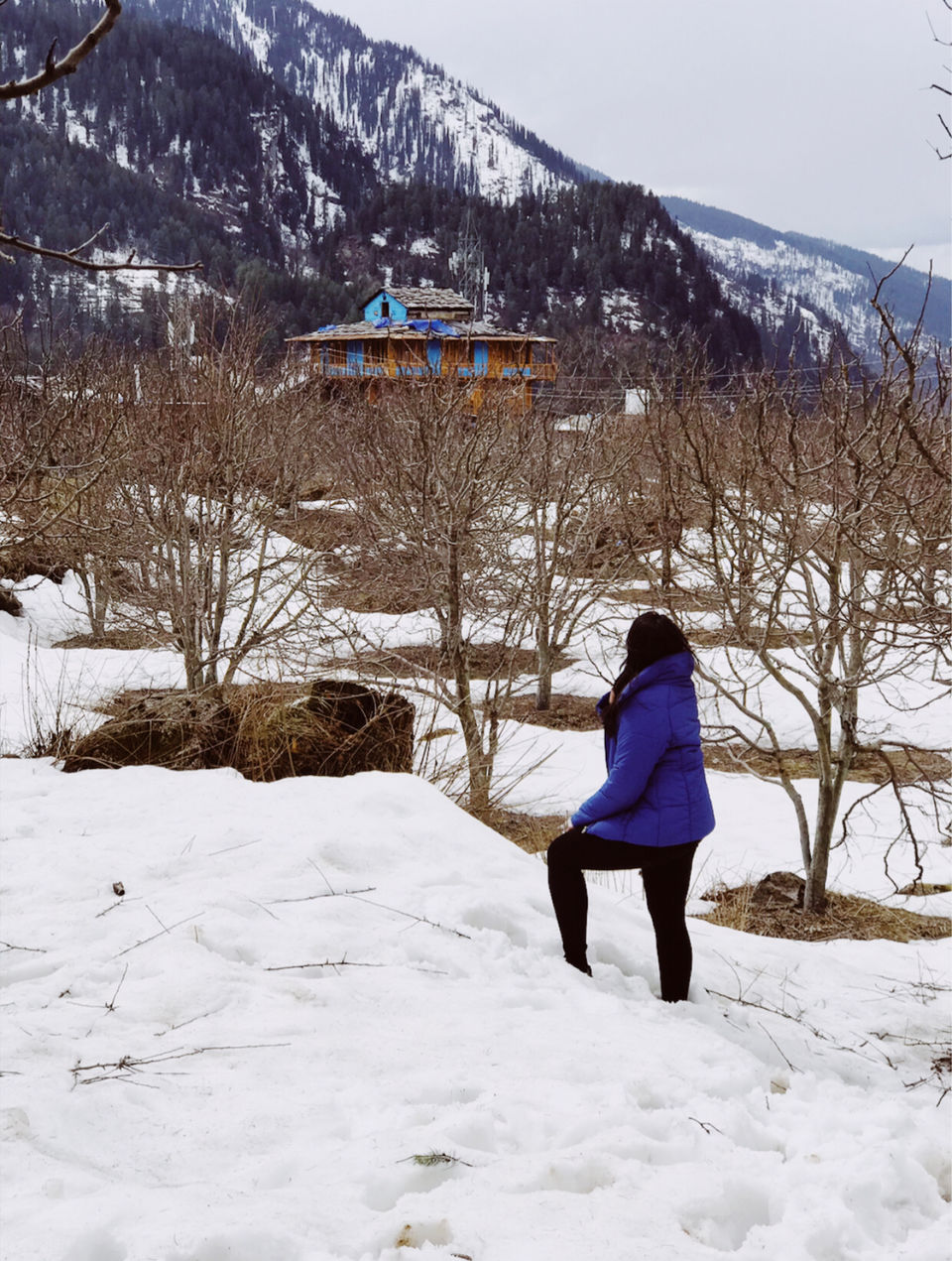 Incredibly, the following day on my birthday we as a whole woke up to the hypnotizing snowfall which occurred for 10-15 minutes. At certain spots snow was as delicate as cotton and at certain spots it was relatively somewhat harder. Regardless, it was a surprising background and the best birthday present I woke up to. The remainder of the morning we spent getting a charge out of the delightful perspective on snow secured mountains and little fixes of snow canvassed in the whole town. We felt fortunate to have a little piece of mountain close to our stay all accessible for us, as there was nobody to be seen around however the whole mountain canvassed in snow, we could have never felt that fortunate. From adults we could see the abrupt change to a pack of children who are potentially attempting to have a ton of fun as much they wish to without thinking about anybody to pass judgment on them at all. From clicking pictures with odd and interesting stances to making snow fairy in the snow and enduring it with snow ball battles, which is must on the off chance that you ever get the opportunity to see snow some place.
After a splendid breakfast at Holy Cow Cafe and Beds, we as a whole chose to prepare in our best clothing types for which we figured out how to get clicked, for which we almost went through an hour to prepare. To our acknowledgment, those clothing types were not all that fitting for the snow experience for which we were anticipating, else they were okay. So we immediately changed into something which we wouldn't see any problems in the event that they get grimy while getting into the snow.
In the first place, we chose to wander around the town and shockingly Kalga Village has just a single Grocery shop which has all that you need, to something which you wouldn't have ever thought would be so effectively accessible in a little town. In the wake of going through the Apple Orchids Fields and ending at a bistro where we had mouth watering paranthas, momos, Maggie (self-evident), Tea (excessively self-evident) and flapjacks (pancakes), however shockingly it got bit obscure as though it may rain whenever. The rainfall was for about another 10-15 minutes and after that we chose to make a beeline for our hotel.
The genuine and thorough experience which none of us were expecting was to get lost on our way to our stay. We clearly and with no hint at all, figured out how to go high up snow mountain slope where actually I stalled out in the snow for n number of times. Not having the capacity to make sense of our way to our hotel which was directly beneath the slope, we chose to slide down the cold slope one by one and none of us anticipated that it would be that fun and audacious.
When we entered our hotel, we had an extraordinary story to advise to every one of the general population who were there in the cabin.
My Birthday was surely the most bold and exciting. The Mother Nature surely offered me with best of endowments and impeccable blessings the whole day.
It was the best Birthday to remember for a lifetime.