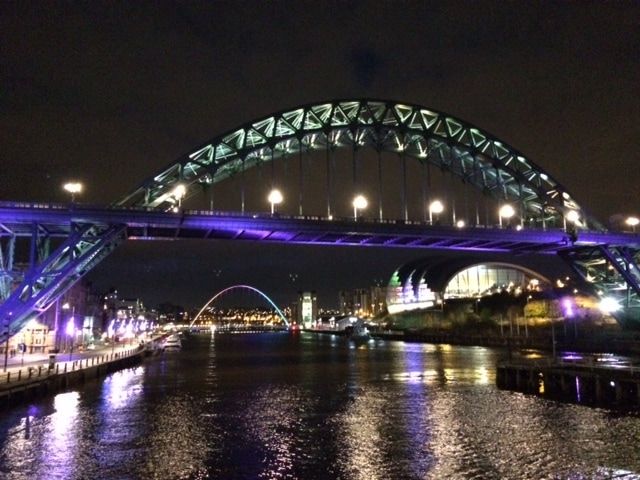 Newcastle upon Tyne, in north east England is one of the most beautiful cities in UK and I have always loved an evening there. Except for the fact that there are not many touristy spots like Madame Tussauds or the London eye in Newcastle, it's a city with its own charm and elegance which makes me wonder why it doesn't have a solid place in the list of top places to visit in UK. An evening in Newcastle on your way to Edinburgh or Lake district park makes you fall in love with the city like I did.
​Take a look at my top 3 picks for places to visit in Newcastle upon Tyne on an evening.
1. Quay side-Tyne bridge and Millennium bridge
Night walk on any quay side is sure to give you picture perfect frames as all the lights throw their reflection on the water and shines brighter. Newcastle quayside with multiple bridges over the river Tyne is no lesser.
​Tyne bridge, most noticeable of them all is an arch bridge connecting the city of Newcastle to Gateshead with car and bus lanes as well as a foot path. The millennium bridge, exclusively for pedestrians and cyclists stands slim and unique with its colour changing lights and gives a remarkable view of the Tyne bridge from it. One can walk along these bridges or take a seat on the quayside to appreciate the evening to the fullest.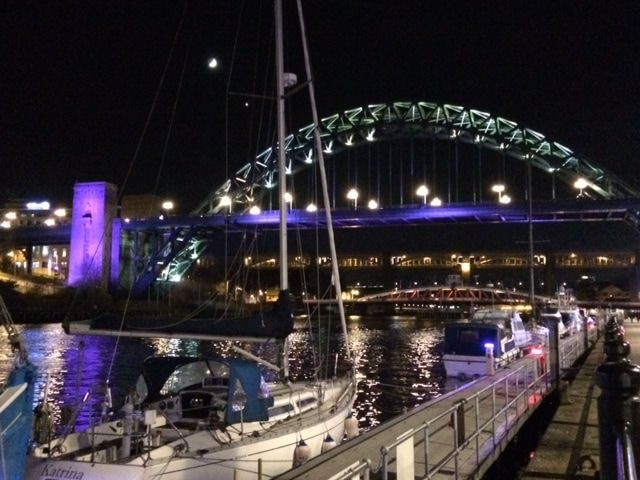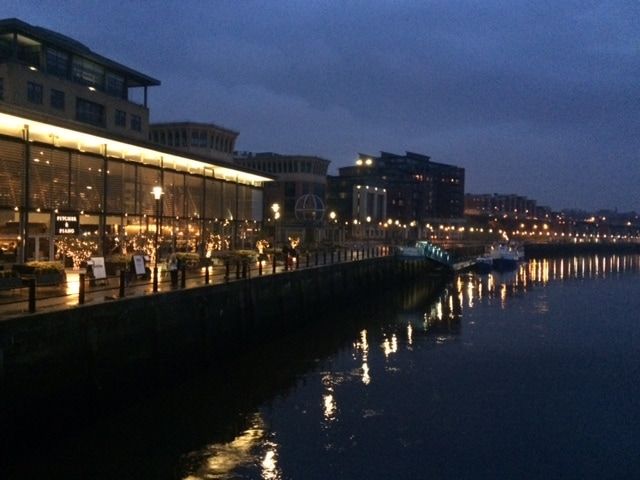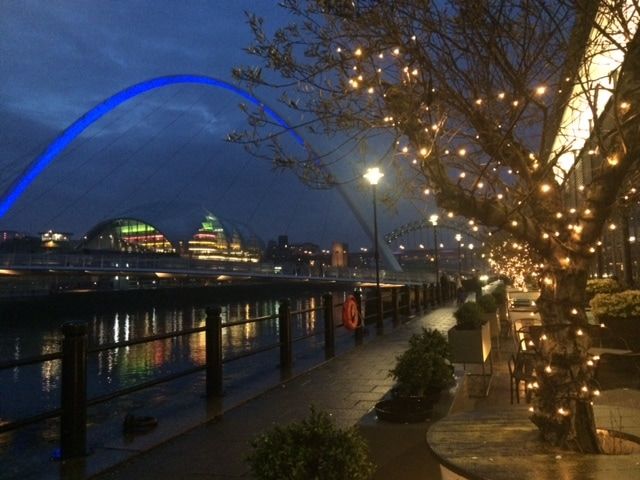 2. Grey street - Grainger town
Grey street is situated in the middle of the city, a 10min walk from railway station and is the London Soho street of Newcastle. It is a part of Grainger town with historically and architecturally rich buildings on either sides of the street that turn the magic on when the day begins to end. One can walk around the street for some shopping in the independent shops or nearby intu Eldon square. Restaurants, bars and cafes are available in plenty in this area for a drink and dinner before you doze off for the day. The tall and wide grey buildings lighted up in full elegance are definitely a must see in Newcastle.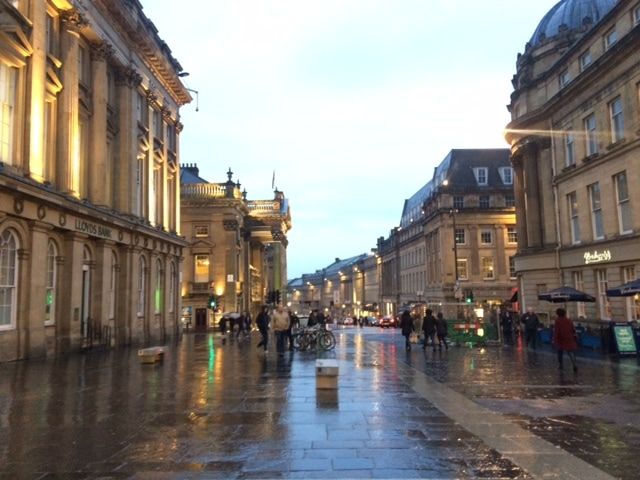 3. Intu metro centre – Gateshead
Intu metro centre in Gateshead is the largest shopping centre in UK and once listed as Europe's largest. It has over 300 shops and 60 restaurants and is divided into 5 main malls with leisure centres as well. It is well connected to the city of Newcastle by frequent bus and train services from within the shopping centre itself. Spend a couple of hours in the Intu metro centre for an amazing shopping and dining experience.
This city has certainly more to offer for a tourist but these three are not to be missed by anyone to the north of England.