For those who come to Dubai for a week long trip will get a good experience, everything packed in one. However, I was there for 3 months (for work) and I want to share only top 3 places, food joints, markets, destinations etc.
Top 3 Shopping Destinations
1. Dragon Mart
From boutiques to chic furniture to human hair extensions to selfie lights, you name it and Dragon Mart has it. Best place to buy souvenirs that would stand out. Also the best place to make wholesale deals.
2. Ibn Battuta Mall
Chancing upon stores that aren't so famous and have some of the best deals in fashion - to your regular household upper middle class fashion brands, this mall is good for personal shopping. I find shopping at Dubai Mall to be a bit ridiculous with my budget, but at Ibn I can end up splurging. For example - I chanced upon a store called Cotton On, which has very hipster, minimalistic prints (like a shirt with Shinjuku written on it... and I love Japan! ... that shirt costing 30 AED only!) with a pie size part of the store almost always on discounted rates. Imagine getting amazing tshirts for 20-30 AED. And then you always have your Minisos and Mumusos and Typo for all the cute stuff... shopping haven indeed.
3. Global Village
This rather interesting place offers some fresh ethnic wear from around the world to classic global pieces. A good day's trip for those just visiting. (And the food is amazing! Try the floating market at Far East)
1. Aroos Damascus Restaurant
I've eaten all over Dubai in these months but al fresco sitting at Aroos in Deira, having amazing Syrian food at cheap prices, is a repeatable experience. You want to be there once in a week for lunch.
2. Hamptons Cafe, Jumeirah Street
If you live here long enough, you will know that brunches are a thing in Dubai. And because all the fancy people want to start their day healthy and lovely, the breakfast menus around Dubai are quite impressive. I personally loved being at the Hamptons Cafe the most. The smoothies, eggs... breads... were all creamy and dreamy.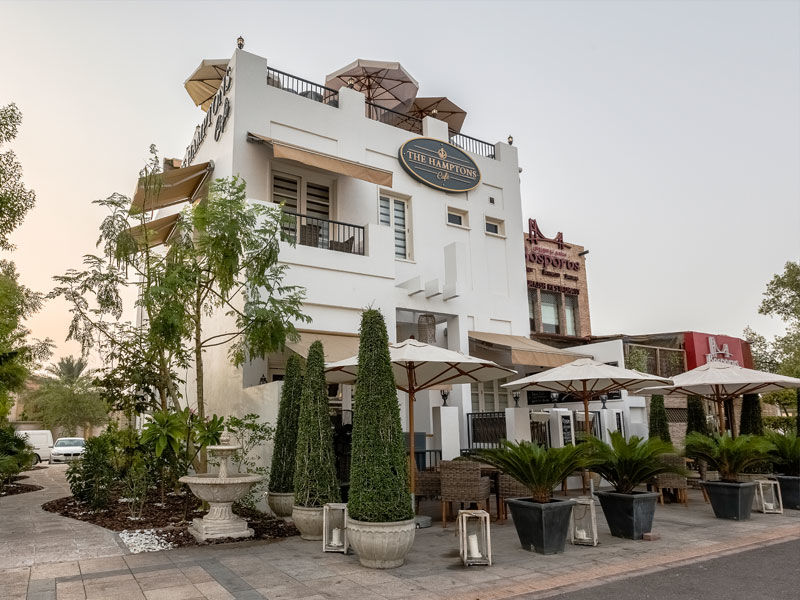 3. Sugoi
My go to dinner is usually Japanese food and Dubai has no dearth of oriental cuisines of all range. Most of my dinner has come from Sugoi, making it my absolute favorite dinner destination. You will find it in most malls. (PS if you are looking for extremely cheap and delicious food, try Meena Bazar ((7AED mushroom dosa!)) or Bur Dubai in general. Even shishas are the best in Bur Dubai)
Top 3 places to visit
1. La Mer
La Mer is beautiful in the day and night, both. It's the best place in Dubai, period. A beach, a water park, a cinema theater, an overall industrial design vibe, food, deserts (no drinks)... it's perfect and a must visit.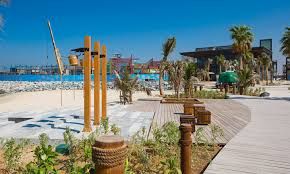 2. The Hop on Hop off Bus Tour
There are 3 hop on hop offs. Just take the city tour for a day to cover most of the city. And the next day, take the Marina tour. It's pretty and it includes a cruise ride (and the Dubai aquarium is simply enchanting!) Hop on guys!
3. Medinat Jumeirah
This place has absolutely not much to offer unless you are planning a romantic evening with your partner, in which case, it's perfect! A boat ride, wine and dine by the canal overlooking Burj-Al-Arab, it's a one time good enough experience.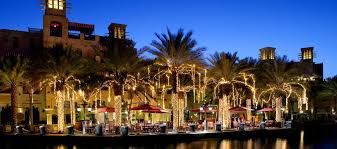 That's all folks! See you in Dubai!