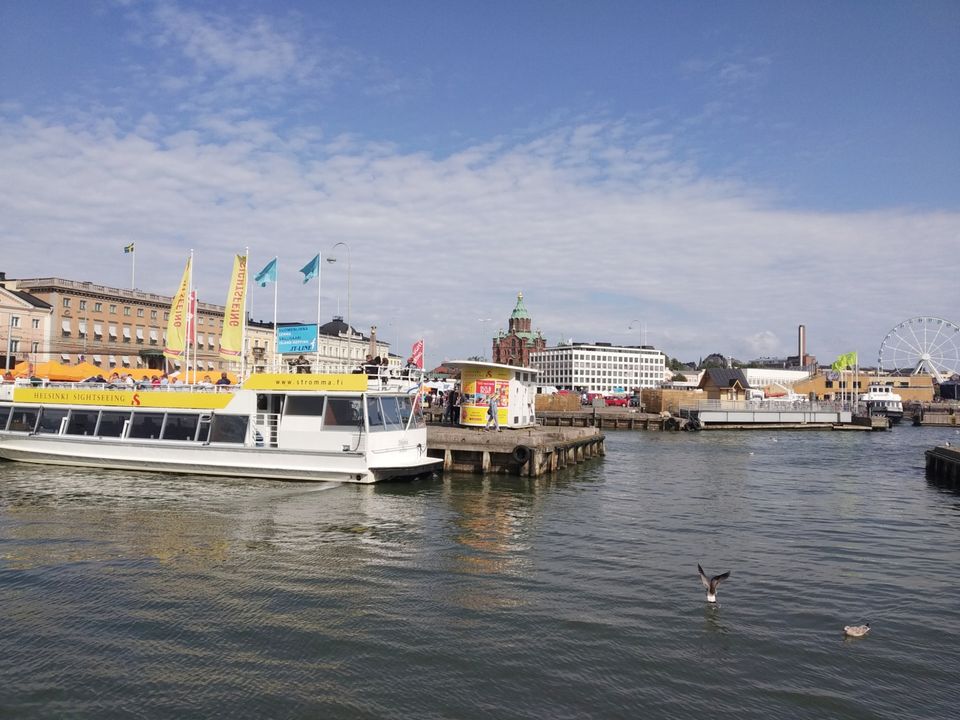 We landed in Helsinki which was the closest point to the other Countries Estonia, Latvia, Lithuania and Poland which we planned to visit on our 21 day Euro trip. It's easier to get direct flights from India to Helsinki rather than the other Countries we wanted to visit this year. We stayed for 4 days in Helsinki...2 days in the Kallio district and 2 days in Kamppi.
Kallio has quite a number of trendy Cafes, restaurants, Casual bars and even Thai massage Spas...many of which are located on Vaasankatu Street. We had a few drinks at the popular bar Siltanen.. On weekends you have to stand in a queue to enter this place. The famous Hakaniemi Market is also located in Kallio with indoor and outdoor stalls of Finnish delicacies and produce. We also visited the Kallio Church.
Kamppi on the other hand is a vibrant and busy shopping district where all the big Malls and Supermarkets are located... We enjoyed our stay in this area more than the quieter Kallio. A short walk away is the magnificent Helsinki Cathedral and the Senate Square in front of it. The other worthy sights we visited in this area were Market Square, Uspenski Cathedral and the uniquely designed Rock Church. The waterfront Market Square is the best place to have lunch. There are a few stalls offering varieties of fresh seafood. The delicious Salmon and Vendace are a must try at these Stalls. The Waterfront Promenade was buzzing with tourists busy clicking pics or chilling at the waterfront restaurants or queuing up for boat sightseeing tours.
Helsinki was a tad bit more expensive than the other 4 Countries we visited this time...but definitely worth the visit. We had a great time in this Cosmo City.