This trip was originally published on travelfreak.
One of the long weekends this year, we spent in Finland, in the city of Helsinki and then driving around to Turku and Lakeland. And I must say, I am not surprised that people rarely visit Finland. I would rate it as one of the rare places where I was not impressed by what it has to offer! Everything felt so un-different, so unimpressive. Maybe it is the understated style of Finland or I went to the wrong places, but I was not impressed at all..
The first day we were there, we drove to the town of Turku about 2 hours away. It had been the capital of Finland before Helsinki and apparently has a historic aspect to it. The drive was pretty, all green and woody all the way, dotted by wooden houses.
In Turku, we visited the Turku castle and cathedral which were pretty small and simple by European standards. We also walked along the Aura river, in the area called the Turku marinus which ran from the cathedral to the castle. On the way, we ran into a free concert being held on its bank, which was more interesting than the cathedral and castle!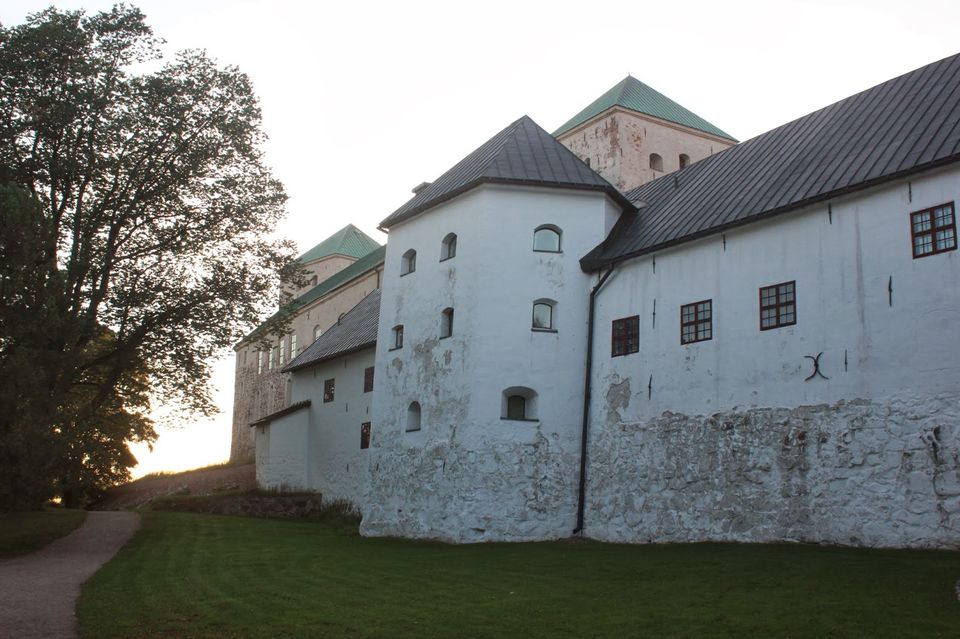 The concert was being performed by the army band. It was fun, and most impressive was to see how the Finns dance. It is so understated, with limited hand and body movements that you don't realise that they are dancing! Of course, the movements increased when gangnam style played, but it was still minimal especially given my Indian taste in dancing:). Another impressive thing was that the concert ended at 11pm, and it was still daylight! First time I have ever seen that!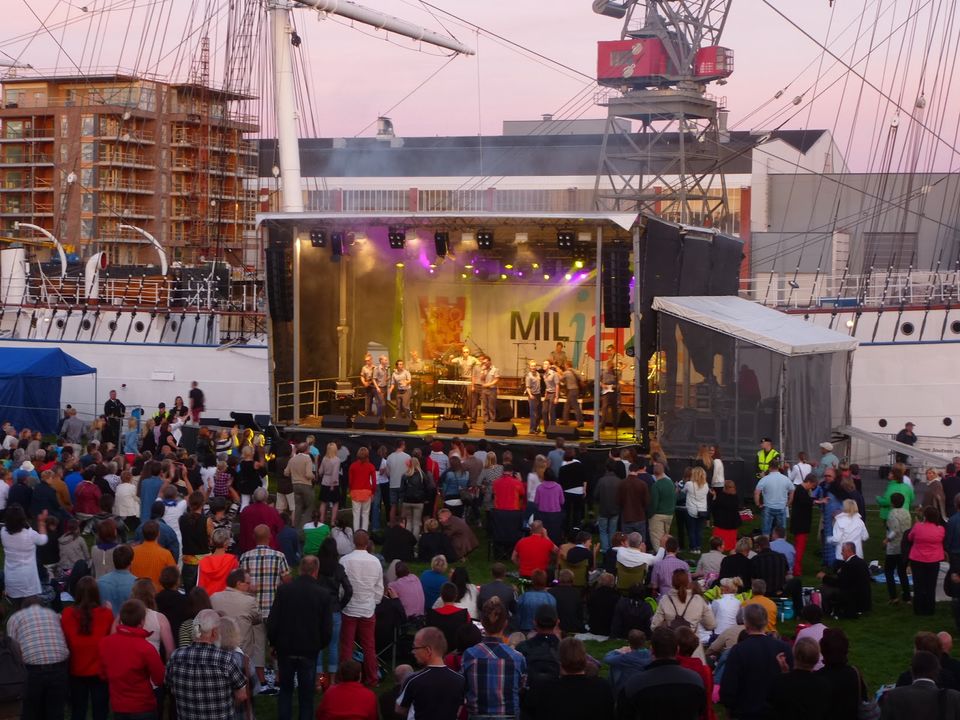 There were a couple of good eating places along the river too, especially the ones on huge ships! They seemed fun...Apparently during summer, there are dinner cruises which run towards the Aland archipelago from the Martinsilta bridge along the waterfront. But even though we went in August, which was still warm and summery, all summer activities had already closed down for the year. I found that pretty surprising, given how short the summer would be in this part of the world, it makes sense to extend it as much as possible rather than shorten it! In fact, some restaurants had even stopped offering their expanded summer menu by Aug end!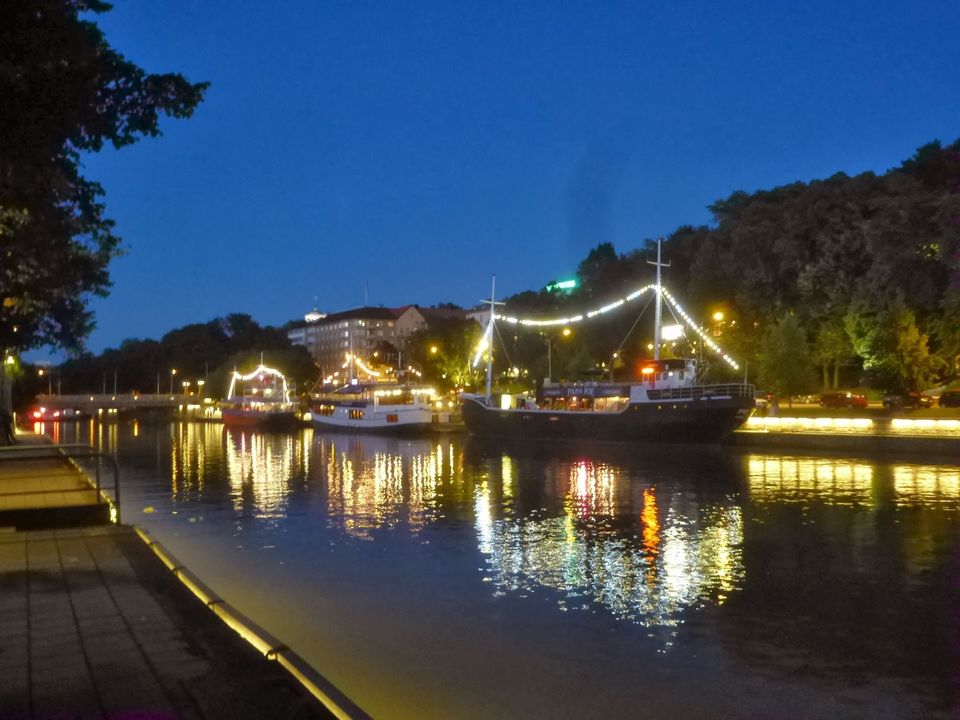 The next day, we drove to the Lakeland area, to the village of Savonlinna which is about 4 hours from Helsinki. Lakeland is exactly what its name means, this area is full of lakes, everywhere. If you look at the map, you will see more blue than green. The landscape was pretty again, water, woods and quiet! We first stopped at the Savonlinna castle, which though beautiful again felt like a let down. It wasn't as grand as we've come to expect European architecture to be. After a brief stop there, we drove some more to find a place which runs water activities, since most places were closed for that year already!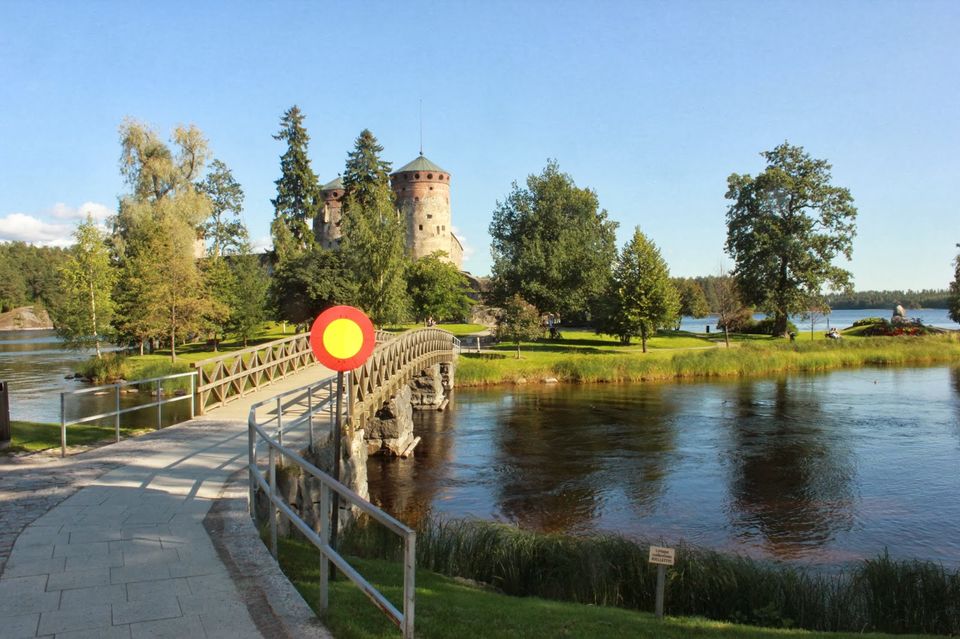 We found a place renting kayaks near Oravi and spent 4 hours kayaking in the lake Saima. We really enjoyed this part of the trip, the lake was huge and the edges pretty and green. The photographs we took here were almost magical, it was so pretty. The blue sky, the green woods and all reflections on the water, very mesmerising...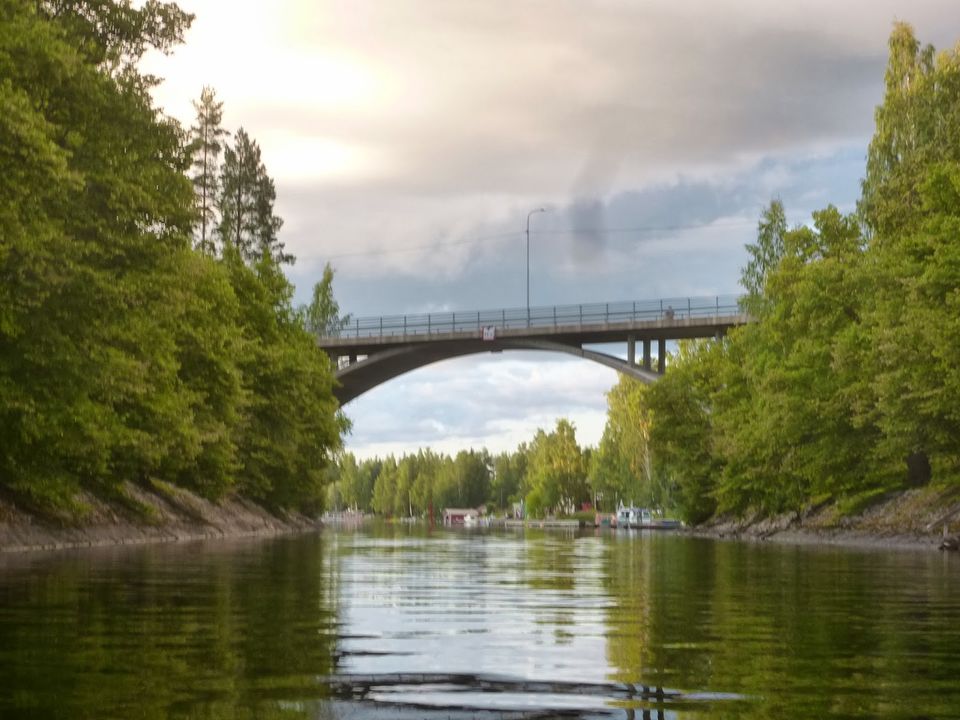 The last day we were in Finland, we spent in Helsinki. We saw the senate square and the cathedral, walked around the harbour and generally chilled. By this time we had already given up on finding interesting stuff to do!! Helsinki was nice, feels like a small city, with about 2 million people, which is almost 30% of Finland's population! It is very modern and clean and with very less traffic. A nice place to stay but not too exciting!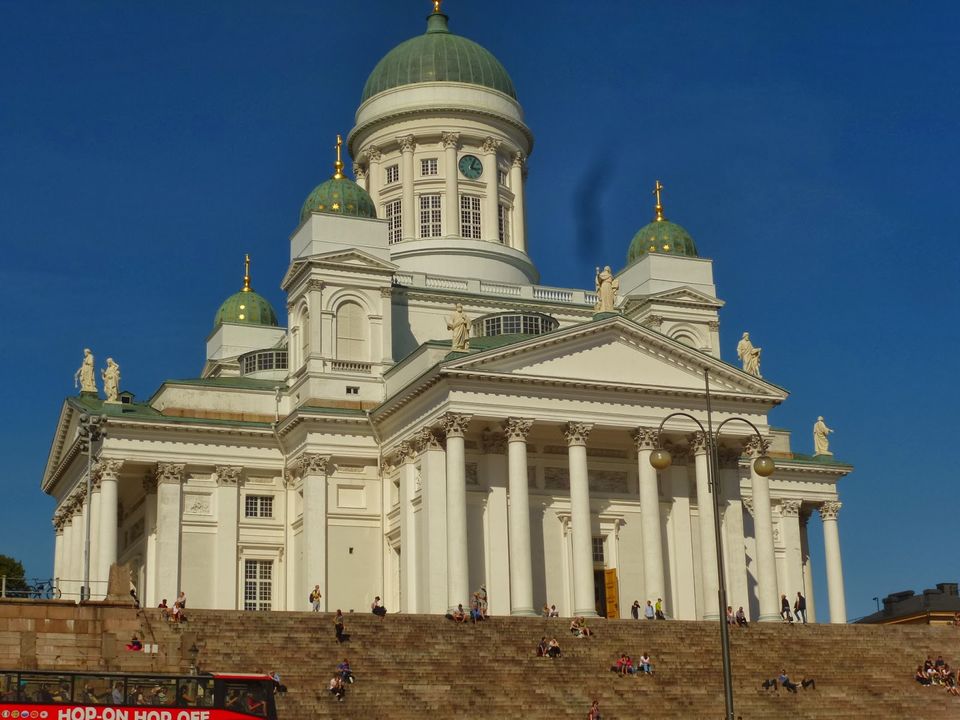 The city center, around the Esplanade was where we roamed around, and it seemed more lively than the rest of the city. With green park in between and shops all around, its perfect for for spending a good Finnish summer day. People were picnicking there all day, as it was one of those rare sunny and hot days in Helsinki. There are cruises running from the harbour here too, to the islands nearby.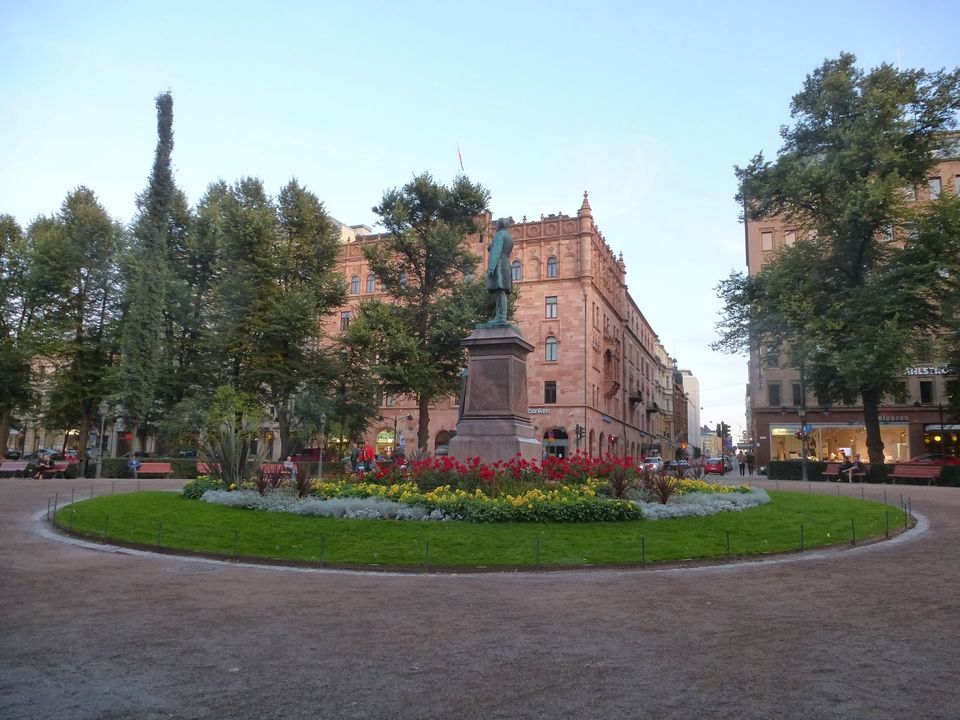 One place I really liked in Helsinki was Zetor, a rustic club plus restaurant just near the city center which was fun. Also Karelli is a restaurant in Esplanade which has a very nice ambience.
I must say though, that even though I wasn't impressed with what Finland had to offer as a tourist, I am very very impressed with Finnish people. Although they don't talk much, they are very nice to interact with. During our trip, plus otherwise too it was a pleasure to interact with them.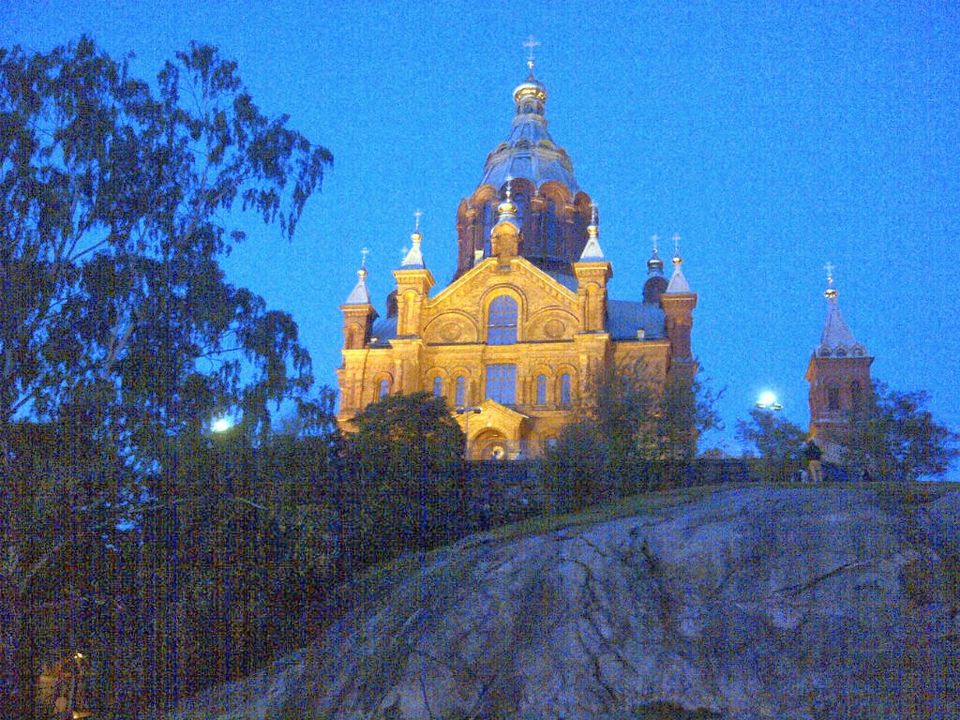 English was easy to communicate in, as most people learn English in school. The architecture as I said was very simple and straight, almost like a communist country stressing on uniformity. The sky remains lighted even at night, which I found different. Also, I was in Finland in fall and the colours were pretty. Yellow everywhere, especially given how green it is was pretty too.
There were a couple of other places which might have been good too, like Poorvoo, a small city which has a wooden downtown. Then there are a couple of archipelagos which are fun to take cruises in. And of course, Lapland, the northern part of Finland, home of Santa and northern lights:). All for the next time we go there!