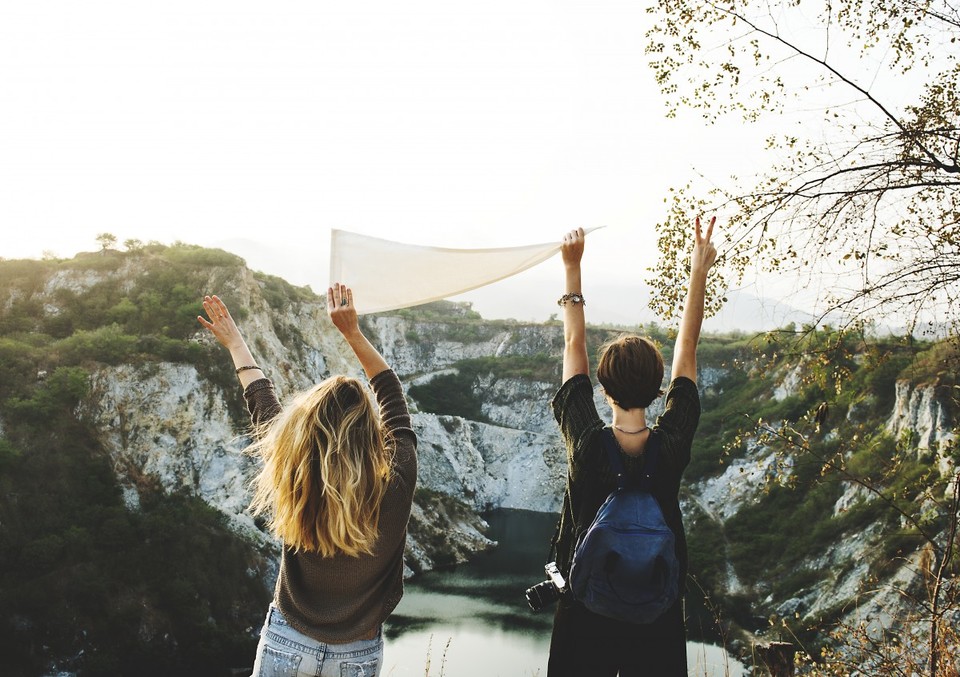 When you travel, you see the world but when you travel alone, you grow as a person! You meet new people, get out of your comfort zone and face the world by yourself - now if that isn't growing, what is?
I have an elder brother who had been on several solo trips over the year and while they were skeptical earlier, my parents don't ask questions anymore. But it's an entirely different ball game when it comes to me, though, as I'm pretty sure happens with most women. I have to answer questions, pacify their over-protectiveness and that is still not enough!
So I suggest an alternative - women travel groups! If you are dying to travel alone but some or the other issue keeps poping up, then this is something all the first-time solo travelers can try out. Here are some options that you can check for a fun travel -
1. Ladhaki Women's Travel
These guys encourage solo and group women travelers and have women-only guide policy in their company - how cool is that?! They give you a comprehensive tour around Ladhakh and organise stays at homestays to make sure you live that Ladhaki life through and through!
P.S. - They don't turn down male travelers with female companies either!
2. Women On Wanderlust

Now traveling is something worth getting high on, don't you think? And the pretty ladies at Women On Wanderlust understand and work towards that. Taking the women friendship overseas, this club works not only towards giving you new traveling experiences but also new bonds that you'll remember for life!
3. F5 Escape
In their own words, they want to redefine how women travel in India! They not just provide women travel groups but also specially crafted itineraries for the solo travelers. They also organise workshops to encourage women to just pack their bags, go and live a little!
4. Wandering Jane
Kayaking in Ladakh, hiking in Spiti or surfing in Bali, whatever you have in mind, these guys have a trip planned up for you! They provide activity based travel options while planning the minutest details of your trip - how cool is that?!
So stop procrastinating and back up your bags because not all those who wander are lost, some are just getting their lives back on track!