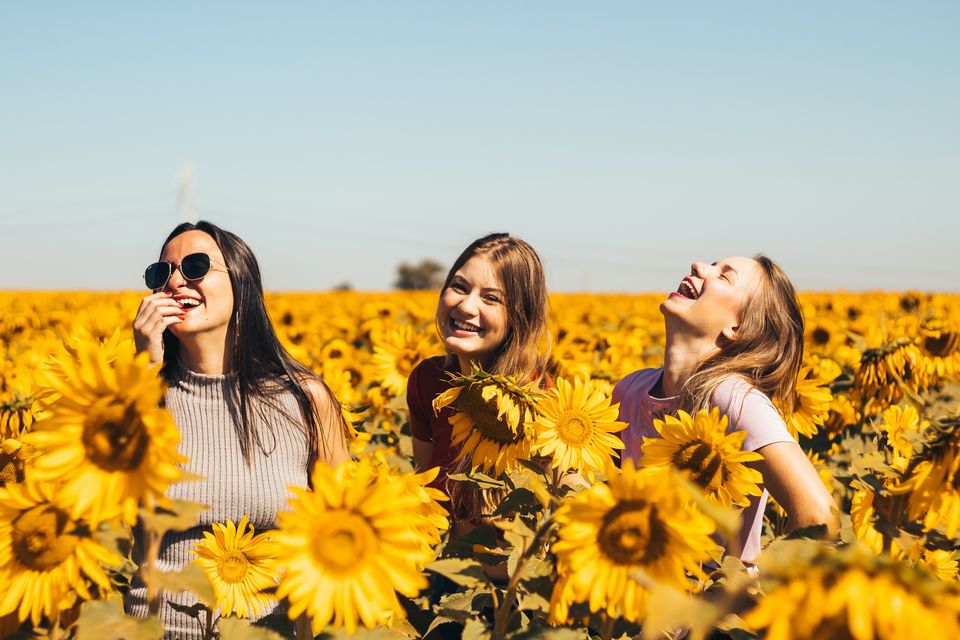 "Don't let anyone rob you of your imagination, your creativity, or your curiosity. It's your place in the world; it's your life. Go on and do all you can with it and make it the life you want to live." - Mae Jemison
Don't you often wonder how and when celebrating "Women's Day" was born? It couldn't really have been the brainchild of an individual waking up one morning and deciding to dedicate a day to "women"!
Here's a little history about Women's Day:
The first milestone was in the US in 1848 when Americans Elizabeth Cady Stanton and Lucretia Mott congregated a few hundred women at their nation's first ever women's rights convention in New York. This congregation resulted due to women being barred from speaking at an anti-slavery convention. Their demand was to have rights to the social, political and religious liberty for women in a Declaration of Sentiments and Resolutions. That was how "The" movement was born.
It was on the 28th of February 1908 when the first National Woman's Day was observed in the United States. It was observed by The Socialist Party of America who designated this day in honour of female garment workers in New York who went on strike in 1908 to demand better working conditions.
The movement that started in 1848 was officially recognized by the United Nations in 1977 as the first International Women's Day that emerged from the activities of labour movements.
With the newfound voice that has taken decades to be heard, women now celebrate and express themselves through what they love doing most – to some it might be as simple as stepping out of the house, to some it might be the ability to attend school and to some - breathing the air of freedom. As the urge to travel and explore the unknown has gripped the world, women too have been breaking stereotypes of being accompanied by family, friends and partners and trying to re-discover themselves through travelling. Travelling with "self" is what gives them that expression of freedom to be themselves and I couldn't agree more!
Traveling solo can be a transformative yet challenging experience. One concern that has been of paramount and has always been a topic of discussion – safety. But when travelling feels as voluntary as breathing, women are fighting against all odds and refusing to be slow down.
For solo women travelers, Women's Day is a reminder of the importance of their independence, self-reliance, and courage. And the feeling of "liberation" is hard to miss.
So, on this International Women's Day, a day we dedicate to the achievements of women and highlight the ongoing fight for gender equality, we bring forth these amazingly, strong women, who didn't get bogged down by societal pressures and decided to do what their heart craved for – TRAVEL. And they are no less inspirational than the celebrities we look up to!
The Women Who Are Changing Their World Through Travel!
Khyati Maloo
For Khyati Maloo, a brand marketing consultant, travelling solo wasn't a choice, it was born out of the need to explore without being reliant on others to travel with her.
"There's nothing quite like the feeling of independence and freedom that comes with travelling alone. It allows me to explore at my own pace, follow my own interests, and step outside of my comfort zone. I've also met some incredible people on my travels - locals and fellow travellers alike - and those connections have enriched my life in ways I never could have imagined.
What started off as an apprehensive journey turned into a series of learnings. And there was never going back".
How does she prepare for her solo trips?
Once she decides the destination, she ensures she keeps herself updated about that place by reading an extensive guide that would help her familiarize herself with the region. And a lot of research ensues.
What is the motivation behind travelling alone?
Her exact words "For anyone considering travelling solo, my advice would be to just go for it! It can be intimidating at first, but the rewards are immeasurable. Take the time to plan your trip, but also be open to unexpected detours and adventures. And most importantly, trust your instincts and be kind to yourself - travelling solo can be challenging at times, but it's also an incredibly empowering and liberating experience."
You can follow her on @khyatimaloo
Prageet Goel
Prageet, who is working as an English language assistant while studying French has been living in France on her own for over 2 years. Her realization of the importance of independence during her college days has helped her immensely during her solo travels as "travelling feeds her soul" because travelling solo helps her discover herself which is scary and reassuring at the same time.
By far her biggest solo travel till date was moving to a country that didn't speak her language and being all by herself!
What is her advice to first time solo travelers?
"No matter who you are, I would totally suggest you try solo travelling at least once, take that leap. And if you need to convince your parents, try to address their concerns instead of giving up! 😉"
You can follow her on @prageetgoel
Karishma Shaikh
An aeronautical engineer by profession (my head is still reeling from this information!!) who loves to travel – be it solo or in a group. "But there is something liberating about solo travel. A time dedicated in space just for my shenanigans." - she muses.
What does solo travel mean to her?
Solo travel gives her the freedom to find "herself". "The person you're destined to become without the bother of what would others say. You choose for yourself, make decisions about things you like and, and learn to take care of yourself. Solo travel taught me to put "myself" first. Be selfish, decisive and madly in love with myself. These are lessons that cannot be learned any other way."
What is her advice to first time solo travelers?
• Pick an easy country to travel where you can let your guard down. This will help you meet people, be more open and come out of your shell.
• Never lose focus and listen to that gut feeling. This is the strongest voice you'll have when alone, and that annoying voice is always right!
• Be open to new experiences and adventures. Stay in hostels not because it's cheap but because that's where the "vibe" is and meet some amazing women travellers.
As a lupus warrior (an autoimmune disease where your own body's immune system, attacks the body's tissues and organs) she firmly believes it's easier to earn the money but not health. But travelling requires money so, she shares here her financial hack!
Split your salary 3 ways to have a long-term relationship with travel:
1) utilities and responsibilities
2)savings
3)travel.
She has managed to travel to countries this way and recommends every women traveller to follow this.
You can follow her on @karishma_khronicles
Tanvi Shah
For Tanvi Shah, a Fashion Designer by profession, but an explorer at heart, the seed of wanderlust was sown back in her school days when she travelled across countries during her summer vacations and since then there was no looking back! Believing in "Have stories to tell, not stuff to show", she has been traversing the mountains, the beaches and even the jungles and everything offbeat that allows her to comprehend the nuances of nature a little closer.
What does solo travel mean to her?
Whether it is hiking a mountain, camping inside the jungle, or spending a night in the middle of the lake with absolutely no network, the conversations with the co-travelers always carry a different vibe! A group of vastly different people who come together to explore the same place, exchange travel stories and experiences and help each other through this shared journey - fills the heart with a certain gratification that is hard to describe.
How does she plan her travel?
She travels with a well-planned itinerary to unfold the best of experiences – from outlining a tentative plan to preparing a list of the places she wants to visit – she does everything by herself.
What is her advice to first time solo travelers?
• Safety first, take precautions, trust your instincts, and conquer your frights.
• Just head to the world of unknown!
You can follow her on @tan_s07
Saumia Bhatnagar
Saumia Bhatnagar, who is not fond of solo travelling but loves company of her friends and family during travels, was left with hardly any people to travel with when most of her friends left India to pursue their Master's abroad. She started travelling "not by choice but because of absence of co-travellers who would share the same enthusiasm about adventure travel like she does". Like the time when she chose to travel to Maldives and swam with the sharks or skied at -15 degrees! When her search for a like-minded travel companion met with futility, she chose "herself" and went on to create her own solo chronicles, without waiting for someone to accompany her.
What is her advice to first time solo travelers?
• Choose a stay that is not secluded but slightly bustling.
• Choose homestays instead of hotels since the hosts are great story-tellers and take special care of the guests.
• Hostels are a great place to stay where one get to join a group and come across like-minded travellers and some great stories are born there!
You can follow her on @saumiabee
Mouna Nanaiah
Hailing from the hill station in Karnataka, called Coorg and working as a software engineer for over a decade, Mouna Nanaiah started her creative journey as a freelance wedding photographer who now has turned into a videographer.
Although not a solo traveller, work commitments forced her to travel solo and surprisingly the solo experience has gifted her "a weird sense of independence" which "we all should experience at least once".
What is her advice to first time solo travelers?
"Remember to have fun and let your hair down but also be vigilant, use technology to plan, execute and stay safe."
You can follow her on @rucksackdiaries
Sushantika
A marketing executive by profession Sushantika keeps a few Pinterest boards and plans handy for her checklist of destinations. In her case too, travelling solo wasn't a choice. It was more out of necessity when her friends weren't available to travel with her.
What Does She Think Of Solo Travel?
Travelling solo gives her more freedom in terms of travel style, itineraries and much more. Not to mention its addictive! She prioritizes local experiences as she researches extensively once she decides on the destination.
What's her safety precaution?
Sushantika sensibly shares her plans with friends so her close group of friends are aware of her whereabouts. Some of her friends are even sweet enough to stay over calls in case she is travelling to remote places or at odd hours.
Her Travel Booking Trick
• Setting alerts for flights and deals. Finding good deals and manage to get time off to travel, she would book her trip as soon as possible.
You can follow her on @sushantika6
Riyanka
Riyanka Roy – although a Content Manager at Tripoto by profession, but an "avid traveller" is what describes her best. Living by 'The World is my Home!', the traveller inside her was unleashed more than half a decade back. Brought up in an otherwise middle-class urban society, life for her family and everyone else around her meant having a secured job, a stable income, a nice house, and a fancy car – in short, all the materialistic things that glorifies life! But sitting behind cubicle, looking at her desktop for a good eight hours, she was missing the little things that make "life" worth living.
So, while her contemporaries are settling down, she is glad to remain "unsettled". An orophile who has a piece of her heart in the Himalayas where she escapes at every opportunity she gets, she has another piece of heart left at the beaches of Oz and another one, amidst the wilderness of Africa where she had volunteered and lived some of the best days of her life.
For someone who has travelled extensively by herself, her heart was filled with myriad feelings of excitement, anxiety, and fear as she travelled "ALONE" for the very first time. But after that one life-changing experience as a solo traveler, she realized that travelling solo is not just about boarding a plane, landing in a strange place, and clicking some pictures – it's way beyond that. Walking down the hidden alleys, fetching a cup of freshly brewed coffee from a roadside stall, exchanging a smile with a stranger, binging on local delicacies, and breaking into random conversations are the things she lives for! As she says, "You're never the same having seen the sun set on another part of the world," she believes that every journey adds to the story of life!
You can follow her on @roytellstales
With every passing year, as the "travel tribe" grows, it brings immense joy to see women uplifting women - encouraging and inspiring them to let go off their inhibitions and take a leap of faith to see this incredible world. And its gets better as we witness women from all walks of life sharing their common interest – "love for travelling solo", which is enticing, endearing, empowering and equally magical to behold.
In times of anxiety, fear and apprehension you need to remember "Sometimes One Day In A Different Place Will Give You More Than 10 Years Of Life At Home"
So, its time listen to you heart.....the society can wait!
Ready to travel for free? Earn credits and redeem them on Tripoto's weekend getaways, hotel stays and vacation packages!
And be a part of the largest online community of travellers on Tripoto's Facebook page!