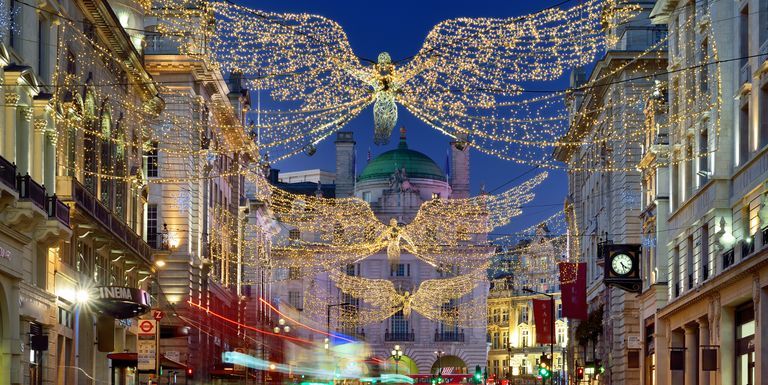 Holiday destinations are a great way to treat yourself and your loved ones during the festive Christmas season. Make an exciting trip, to the most wonderful places in the world, and be sure to capture a place in their memory forever and a day. Going on vacation for the Christmas season gives you the opportunity just to sit back, relax and enjoy the spirit of the holiday. No need to prepare special meals, just lock the house, put up some courtesy lights and off you go.
Holiday travel destinations are a fantastic break, here are some of the most wonderful places in the world, to visit during the Christmas season and experience an exotic getaway that is both fun and different.
so, here are my top 10 bucket list Christmas places
1. Alaska
For an authentic Christmas experience try Alaska. Alaska is an excellent destination for Christmas vacations. Majestic mountains, sparkling lakes, magnificent glaciers, and polar bears can be enjoyed and of course lots of snow as a part of your glorious Alaska Christmas vacation. Alaska is one of the many pristine destinations for wildlife enthusiasts and offers activities like snowboarding, skating, and cross-country skiing.
2. San Francisco, California
With so many cultural attractions and renowned landmarks, San Francisco offers something for every member of the family. The city has an abundance of natural beauty as well as Golden Gate Park and the botanical gardens. Among other things are innovative and fun-filled attractions like the shops at Pier 39 and Fisherman's Wharf that will amuse and delight you. Tour Alcatraz, a former federal prison that is now a part of the National Park Service.
Take a Christmas day walk across the Golden Gate Bridge, the world's second longest single-span suspension bridge, but dress warm or bring a sweater as it can get chilly when the fog rolls in. The San Francisco Maritime National Historical Park houses the largest collection of historic ships in the world.
3. Vancouver, Canada
Vancouver, British Columbia is an exciting mix of big-city lifestyle and outdoor adventure. Most of the hotels will usually have rooms available for your vacation. Mountains, ocean, islands and farmland are all there for you to visit in this special location set in the pacific northwest. This is one location that is also a great place to visit all year round. One great activity is walking in Stanley Park, one of the largest urban parks in the world which offer some magnificent ocean views. Discover this gem of Western Canada.
4. Christmas Island
Christmas Island is a tiny island in the Indian Ocean, approximately 1,500 miles northwest of Perth, Australia. This wonderful nature's paradise is one memorable Christmas vacation for all to enjoy. Once you have seen this amazing place, you will want to come back.
Christmas Island is easy to get to from Singapore, Malaysia, Indonesia and Australia. Mingle with the locals and you will be fascinated to realize that you see Chinese, Indonesian, Malay and Australians all residing here speaking their languages. The resulting culture is a blend of Chinese, Hokkien, Malay, Indonesian and Australian English. Christmas is a unique experience on Christmas Island.
5. Kauai, Hawaii
Discover this oldest of the Hawaiian Islands. Located about 100 miles across the Channel from Oahu, Kauai is a special slice of aloha that you will not experience on any other island. The Napali coast will thrill you with the stunning vistas, waterfalls, natural caves and abundant sea life. Pristine parts of the island that are still not accessible at all.
This island known as the Garden Island is still about 85% jungle and very lush. Take a trip to the historical town of Hanalei. Explore the clear blue waters of the Queen's bath, and check out the remains of an old Russian fort. It is the most remote inhabited island on the face of the earth, and the cultural experience will be one that has you coming back over and over again.
6. New Zealand
The beautiful country of New Zealand is located very close to Australia and Tasmania. This small country comprised of two islands is one of the best-kept secrets of the travel industry. It still has not seen an overabundance of tourists so you can experience local hospitality that will show the true warmth and spirit of New Zealanders. The country offers tourists an entirely a different experience on each island during the Christmas season. It is a great place to relax and welcome Christmas.
7. Aspen
An attractive snowy playground of the wealthy and beautiful, the mountain resort of Aspen is worth considering for a Christmas break. Take a ski ride to play around on the slopes, drink cocktails in the local bars and dance the night away in a cool nightclub. For Christmas day retire to your luxury ski lodge and enjoy a romantic cuddle by the open fire.
8. Edinburgh
The elegant and historical Scottish capital in the United Kingdom hosts a series of fun and lively events running over six weeks. Everything kicks off around late November and stretches all the way to early January. Perfect for families, children would certainly enjoy Scotland's largest Ferris wheel, carol concerts and fun pantomimes. Adults would love all the great shopping and festive market.
Make sure you consider staying in a grand hotel and enjoy a Christmas feast of rabbit or pheasant on the big day. Stay until new year's eve, and you'll find yourself enjoying Hogmanay one of the best ways to see in the new year in the world.
9. Sydney, Australia
If the cold gets to you, enjoy the ultimate season in Sydney Australia. The capital enjoys thousands of visitors this time of year, and when you see the great beaches and weather, it's easy to see why. For an Aussie festive experience head down to Bondi or Manly beach, light up a Barbecue and enjoy fish, shrimps, and green salads.
Of course, don't forget the chilled beer!
10. New York
The Big Apple is one of the best places to celebrate Christmas – they certainly know how to celebrate in style. The lights, the Broadway shows, and the amazing shopping facilities are just a few reasons to visit. Make sure you stop by Bloomingdales and Macy's for a last minute present dash.
You can also indulge in a horse-drawn carriage in Central Park and an ice skate at the Rockefeller Center. The Adirondack Mountains, located in Upstate New York (The North Pole) is a destination not to miss out.
Some other great holiday destinations and most wonderful places in the world include Disneyland, Las Vegas, Maui, Paris, Ireland, Cuba and Nashville. Spend the Christmas season in any of these places and be sure to enjoy and have outright fun.
Frequent Searches Leading To This Page:-
New Zealand Adventure Tours, New Zealand Adventure Packages, New Zealand Couple Package, Holiday Packages Nz, New Zealand Family Holiday Packages, New Zealand Vacation Packages All Inclusive, New Zealand Local Tour