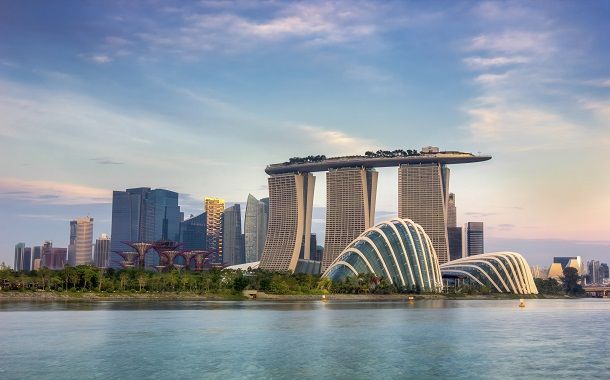 Singapore is an amazing island country with booming tourism. So, it is hard to avoid tourist traps and overcrowded places. But, if you want to experience "The Lion City" in a more offbeat and unique way that only locals know about, then look no further. If you are an Indian passport holder and are thinking "Do Indians need visa for Singapore?" then let me tell you, the answer is yes. You can simply apply for visa online, make an online payment and get a multiple entry visa for maximum 30 days, valid till 2 years. Now, after getting your visa, start planning your tour to Singapore! Here are some of its hidden gems that you must explore:
1.Colbar
This simple bar is a historical reminder of Singapore's Colonial past. The 1960s type café offers delicious Hainanese pork chops and a range of British beers. The place used to be a British Army Canteen back in the days and still holds some of that old-fashioned charm. From vintage photographs to fairly priced delicacies, Colbar is an oasis away from the bustle of the city.
2.Aliwal Arts centre
With several murals and occasional concerts, Aliwal Arts Centre is a must visit place for anyone who appreciates good art and music. See stunning graffiti's by award-winning artists and inspire your soul. Singapore is home to several talented street artists and bands. So if you want to experience its youth culture, then Aliwal Arts Centre is the place to go.
3.Tanjong Rimau
The last bit of undeveloped Sentosa coastline is a place you would love to explore. The lonesome area holds quite a few caves and mangrove trails which are absolutely instagram-worthy. Go there for the solitude or for a quiet afternoon with your loved one.
4.Bollywood Veggies
The organic farm and bistro serves mouth-watering, pesticide-free food. With a homely and cozy setting, this is a great place to have lunch with your family. And if you have some time to spare, take part in their cooking classes and learn a thing or two.
5.Wessex Estate
This used to be a British Army Base and consists of colonial-era buildings that have been converted into art studios and galleries.
6.The Singapore really really free market
This is a market where everything is free! You heard it right. It works on a sharing system organized by the local community. From used CDs, clothes, books to free performances, tarot card readings, the market has it all.
With so many exciting places to discover, Singapore is a must-visit! I have already answered the commonly asked question "do Indians need visa for Singapore?". The vital documents for Singapore visa required by Indians include:
A valid passport
A confirmed return air ticket
A letter stating reason and date of travel
A leave letter from the applicants company
If you are visiting for the first time, attach income tax papers for last 3yrs and ban statements of last 3 months
Thoroughly revise your documents for Singapore Visa before sending and have a great holiday!