Yes, we are regular travellers and we love to explore new places, meet new people, enjoy different cuisines and so on. Love and travel go hand in hand. 
We are always happy to respond to all questions posed before us but here are some "frequently asked (silly) questions" which we are tired of answering!
1. Which country are you travelling next?
 Mars! Hold on, has that been declared as a "country" already? Awesome, I am going there next.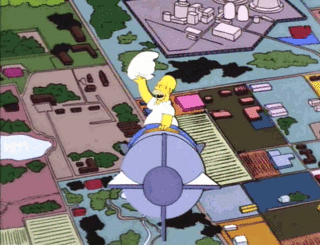 Source : gify.com
2. How many countries have you been to?
It all depends on the context. This question becomes interesting only if it has been asked by an awe-struck acquaintance.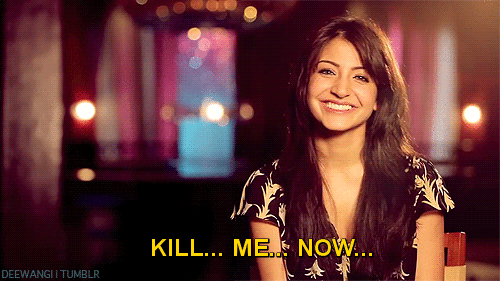 Source : gify.com
  I still remember the conversation once I had with a traveller:
 Traveller: "Have been everywhere?"
 Me: "No, but its on my list."
 Traveller: "I have shortlisted 200 countries to be visited in my bucket list!"
  Me: "How is that possible ? I am sure there are less than 200 countries in the world as of yet!" 
 Traveller: "well, its "my" bucket list!" 
 Me: "I rest my case!"
3. How do you afford so much of travelling? Would you not want to save some money for your     future?
 I thank myself to not to respond to this question by saying "I sell Nutella in my free time and  make some extra money"!!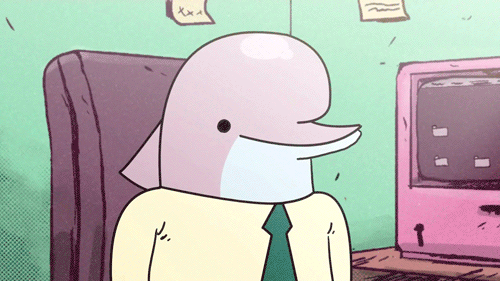 Source : gify.com
There is no magic. There is research, will and determination. It's just a way you have chosen to spend your money. 
4. Which is your favourite destination?
To keep it simple, my favourite destination is always the next that I plan to visit. I love being on the move.

 5. Don't you get bored of being away from home? 
 Excuse me??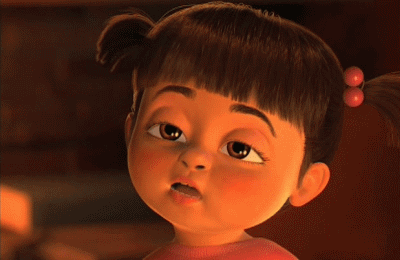 Source : gify.com
6. Does this travel bug run into your family? Are you related to Columbus's family?
Oh yes!! We are on a mission to discover new places across the world!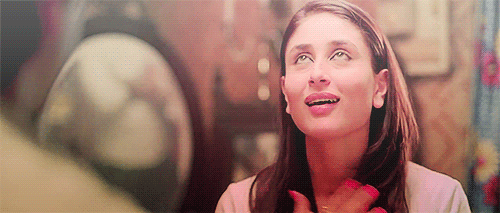 Source : carbonated.tv
Now that you know will you stop asking me further questions? I have some research to do for my next travel ;)
What do you think, travellers? Have any of you been asked these funny questions or its just me who's got lucky? !!