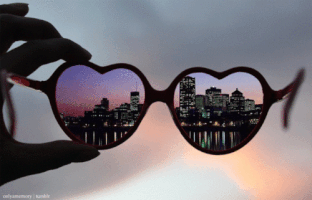 There are millions of places to travel and very few days to actually do it. One cannot expect to see the vast globe in one lifetime. So here is my attempt to categories travel into different types. I believe every passionate globetrotter should try and experience one trip of each type in his/her lifetime.
1.See at least one Wonder of the World.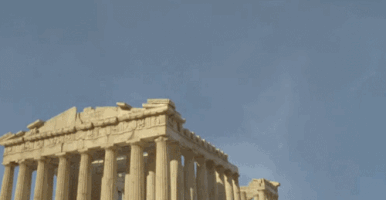 'Rome to Rio' is not a trip that everyone can do. Hence, I am suggesting that you should travel to see at least one. If you have one in your country, there is nothing better, but otherwise plan to visit one to a country nearby. If you live in India (like I do) and reaching Machu Picchu is way over budget for you, see the Taj Mahal. And definitely try to plan a trip to China to see The Great Wall, which is in our neighbouring country. Back-packing is a good way to bring your costs down, but just imagine the happiness a selfie in front of the Pyramids of Giza will bring to you.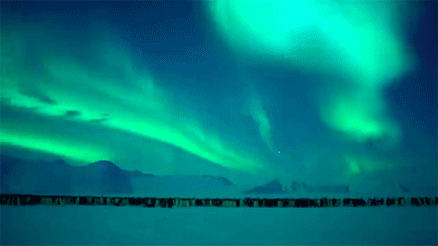 But why stop at the man made Wonders of the World? There are so many natural wonders to explore and awe at. Imagine lying under the night sky and a dazzling light show, the Aurora Borealis (or the Aurora Australis) unfolding in front of you. Or having to shout at the top of your voice to talk to the person standing next to you, as your voice get drowned with the millions of gallons of water thundering down the Victoria Falls or the Niagara Falls. Or getting awestruck by the limitless of beauty of the remotest places, such as Svalbard or the valleys of Ladakh. The options are countless; so be an Alice and escape to such wonderlands at least once in your lifetime.
2.Be on the road!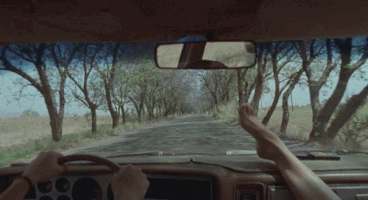 Why fly, when you can take control of the wheel and explore the world at your own pace? A road trip is the perfect opportunity to forget all your worries and make memories along the way. Be it a Manali-Leh trip, or a Mumbai-Goa fun ride, a lot of planning is required before you undertake a road trip. You can't just take out your car on an impulse and hit the road. Road conditions, car conditions, best route options, pit-stop options, co-travelers and co-drivers, night halts - a lot of factors need to be carefully thought of and tackled with before you sit behind the wheel. And if you love driving and have en international driving licence, there are companies which rent out cars to international travelers. Who knows, a road trip across beautiful countryside of New Zealand or Australia, or even across the towns and cities of Europe and United States, can be in store for you.
3.Go wild...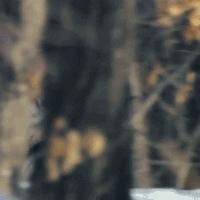 I am sure wildlife intrigues most, just as it intrigues me. It has been proven that wildlife viewing is a healthy hobby, as it improves your mental and physical well-being. Wildlife can be viewed and enjoyed in many ways across the world. A trip across the African Savanna, to see the 'Big 5' or to follow the Wildebeest migration, is probably the most common definition of a wildlife trip. But one can enjoy some of the best wildlife in India too. Travel to see the majestic Bengal Tiger in the forests of Central India ( My first trip to wild-https://www.tripoto.com/trip/encounter-with-royalty-of-ranthambhore-57cc1ec217fa0 ) , or enjoy bird-watching as some world famous destinations, such as Bharatpur in Rajasthan and Northeast India, or dive into the Andaman or Lakshadweep Seas to discover the colorful world of the corals. But why stop there. Why not explore the Amazonian restraint, travel to the poles to meet the Polar Bears or the penguins, or have fun with the Orangutans in the Bornean or Sumatran forests.
4.Be a part of any festival or an event...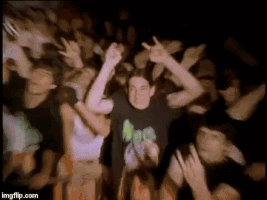 If there was a global calendar of festivals, I am sure no date would go empty. Participating in festivals and events while travelling is an amazingly fun and easy way to understand and enjoy the local culture. You can get down and dirty in festivals such as La Tomatina of Spain, dress up and show off during festivals like the Rio Carnival at Brazil, travel several miles during the Tour de France in France, or simply enjoy music during festivals such as the Sunburn.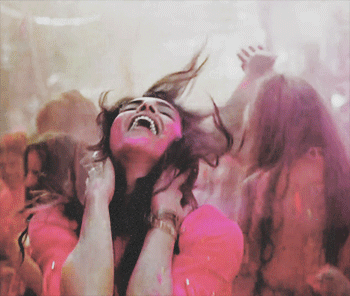 But enough about understanding and appreciating foreign cultures and festivals, our own country is filled with numerous wonderful festivals, which people from all over the world travel to enjoy and participate in. Diwali - the festivals of lights, Holi - the festivals of colours or even the Pushkar or Kumbh Melas are few which people know of. But some amazing festivals such as the Hornbill Festival of Nagaland, Rann Festival of Kutch and the Hemis Festival of Ladakh also deserve your attention.
5.How about some adventure?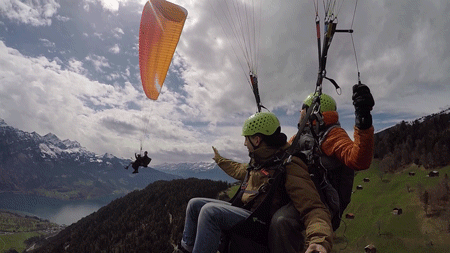 Biking, hiking, skiing, rafting, skydiving - seem like scenarios for Mountain Dew commercials. But deep down, I am sure, everyone longs for an adrenaline rush at some point of time in their lives. There are several activities one can participate, which can be (informally) graded from light or easy to down right crazy. Such trips need a lot of background checks and research. Besides the usual pre-travel checklist (transportation, budget, packing lists, etc.), your fears, health conditions, medical arrangements at the destination also need to be checked. This could be an adventure of a lifetime, and so needs a lot of careful planning. I enjoyed paragliding a lot, but river rafting not so much because of my fear of drowning. In future, I would love to do sky diving, but would probably never volunteer for scuba-diving. But on the other hand, overcoming your fears through such a trip could be a life changing event!
6.Live in an unusual accommodation.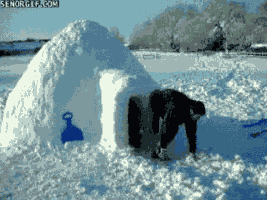 Accommodation is of utmost importance while travelling. As most of the day is spent outdoors, we usually look for basic comforts in a room. But why not make your accommodation the most exciting part of your travel? I am not suggesting to book expensive luxury resorts; staying in a tent can be an equally exciting prospect (if not less) and is quite inexpensive too. Chit-chatting over a bonfire, under the open sky, can be as relaxing as a soft bed. Trust me. Not booking any hotel at all is also an option! Hiring a caravan and travelling with a list of tailor-made pit stops can be a lot of fun. Why not give tree-top houses or houseboats a try? Even performing everyday tasks, like using the washrooms, are bit more exciting than doing the same things in brick and mortar rooms. Travelers for whom budget is not a constraint, even more exciting accommodation can be in store, in the form of igloos and ice hotels.

7. Travel solo.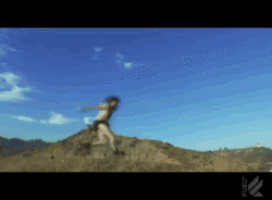 Sometimes the best travel companion you can have is yourself. The thought of travelling alone can be daunting to some, but travelling alone doesn't necessarily mean that you will be alone throughout the trip. You will most certainly meet other solo travelers, especially if you opt to stay guesthouses, hostels or home stays. Travelling with a tour company can also be an option if you are willing to share a room. There are some downsides to travelling alone though. There might be times when you might feel lonely, and homesickness or boredom might strike in. Writing in a travel journal/diary, reading a book, categorizing your photos, checking your mail, or simply watching people around you can be some quick fixes to overcome these obstacles. On the plus side, you can plan and do everything at your own pace. You automatically become more open, and meet new people. (Like I did - https://www.tripoto.com/trip/travel-stories-meeting-people-while-travelling-alone-57d92d5b0e9d0). I feel, the hardest part about travelling solo, is making the decision to go. But once you are on your way, it is an amazing experience. Just try!