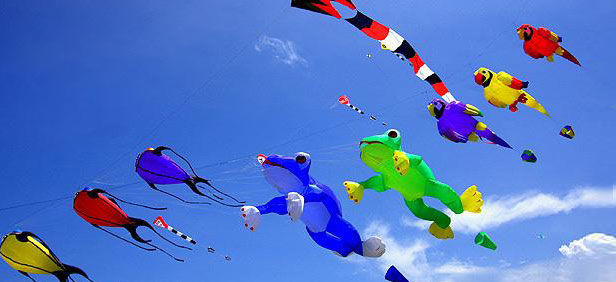 1. KITE FESTIVAL OR 'UTRAYAN'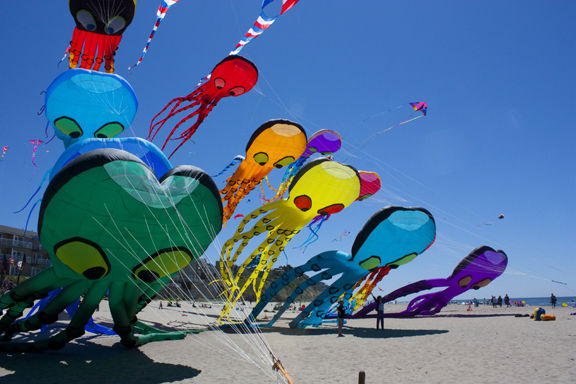 if you want to see colourful kites in blue sky with different different amazing shapes you must visit Gujarat once in February. You can enjoy the richness of this festival in Gujarat which is famous as Utrayan there.
2. Great Runn of Kutch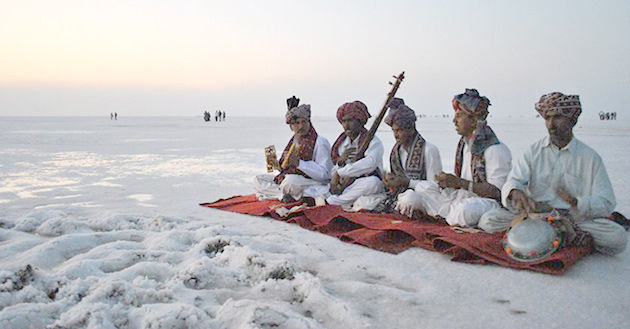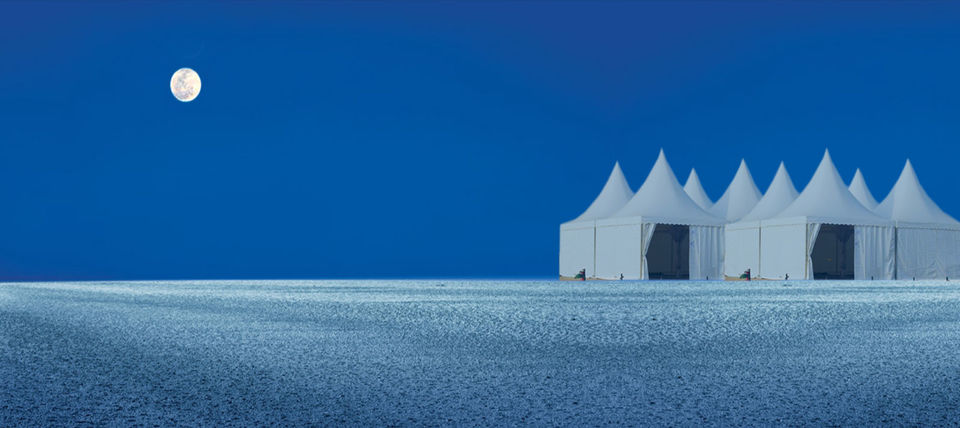 Great Runn of Kutch is worlds biggest white desert. Gujarat government organise every year "Runn Mahotsav" in the month of December. In which you can enjoy cultural programs and gujarati food in Gujarati manner and off course you can enjoy winter nights on white desert.
3. SABARMATI RIVER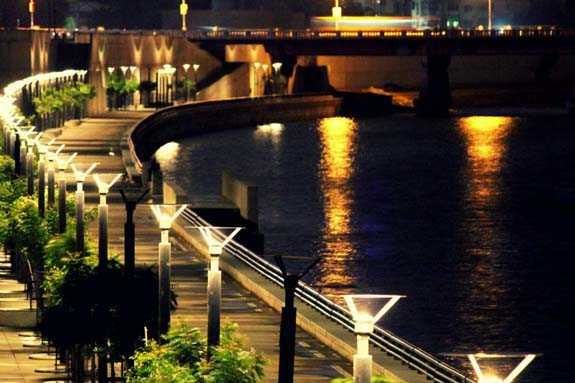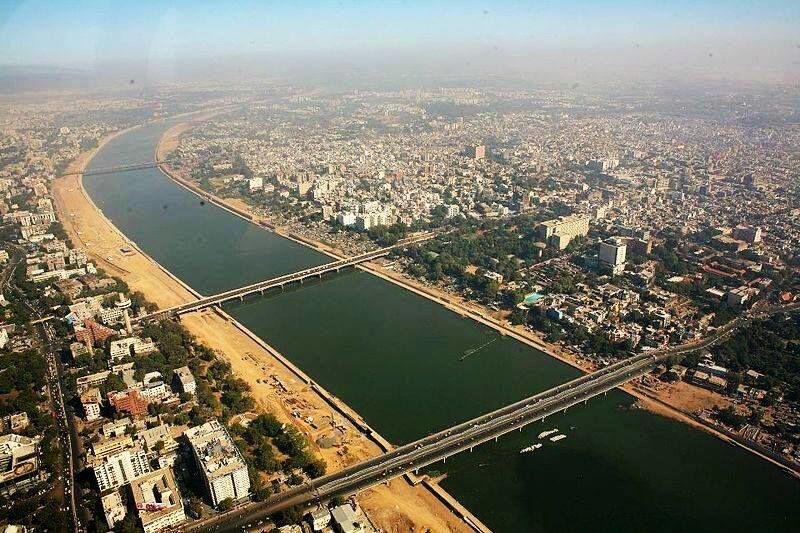 Sabarmati river is now become icon of city Ahmedabad. The architecture of sabarmati river is based on London's Thames river. This river is having 9 km long walkway along with sides and having 8 bridges on it. you can enjoy spectacular view anytime from the river front.
4. NAVRATRI FESTIVAL OR GARBA NIGHTS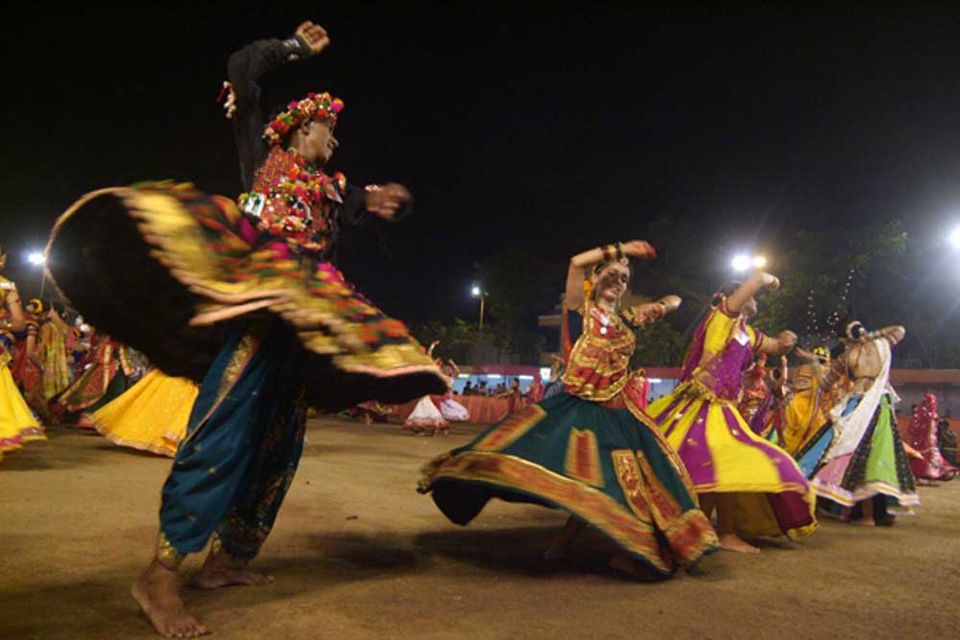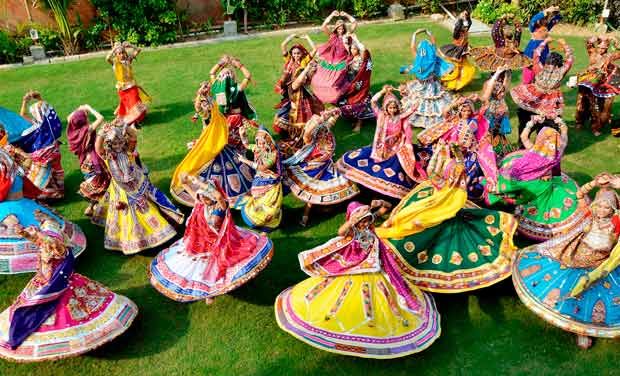 AH......most amazing time if you want to see the real energy of Gujarat and want to see the passion for festivals. Really a most amazing time for those who wants to know the Gujarati culture very deeply. Everywhere in Gujarat is like energy is flowing. Sleepless nights, colourful dresses, Garba dance are the major attraction of navratri festivals.
5. AKSHARDHAM TEMPLE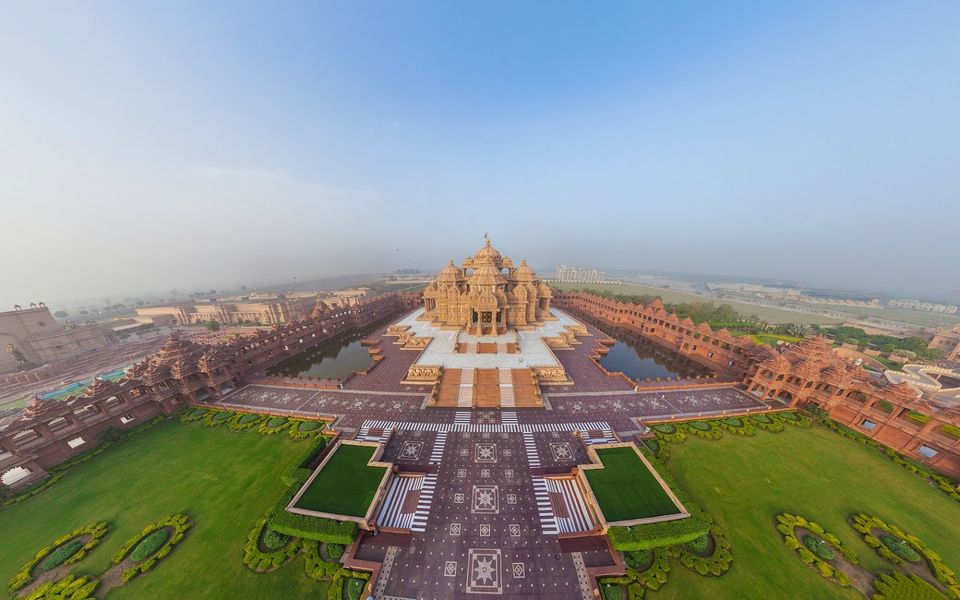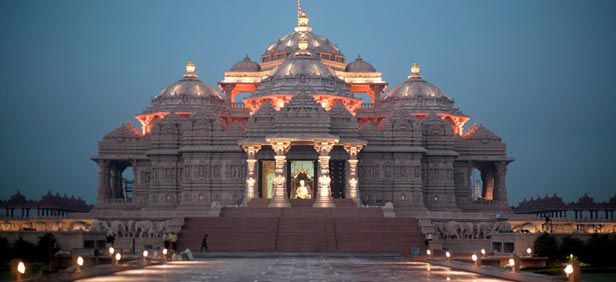 Spectacular place , awesome architecture and really a nice place to visit but you must have to cross high security levels to see this place. Akshardham temple is a religious place actually belongs to Swaminarayan religion and God. This place is really great to visit where you can also enjoy musical fountain, museum and off course a beautiful marvel of architecture in Gandhinagar.
6. GIR WILDLIFE SANCTUARY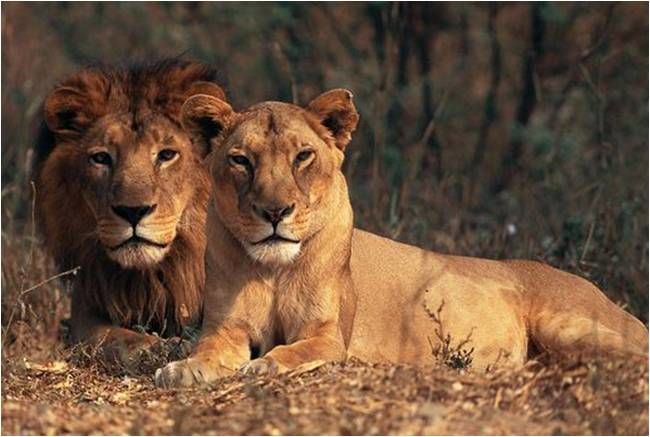 GIR wildlife sanctuary is known for its Lion's in all over the world. A spectacular place where you can see a true wildlife scenario. GIR is safest place of Asiatic Lion's. It is considered to be one of the most important protected areas in Asia due to its supported species.
7. GANDHI ASHRAM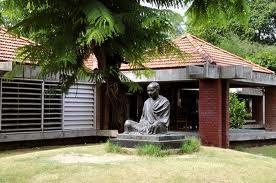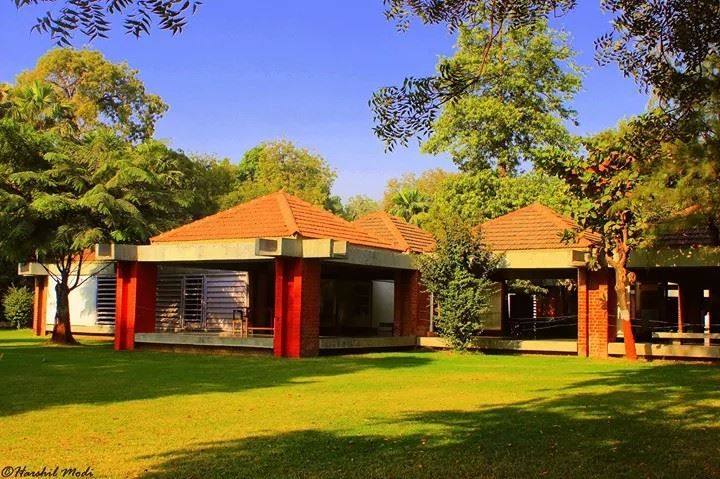 Sabarmati Ashram (Gandhi Ashram) is located in the Sabarmati suburb of Ahmedabad. It is a place where Mahatma Gandhi lived with his wife for 12 years. Now it becomes a place where you can find real Gandhi. You can see the things like 'charkha' and many more things which was used by the Mahatma Gandhi. It is a place where you can feel a real peace in the air. Thats why it seems like more then a museum.
8. DWARKA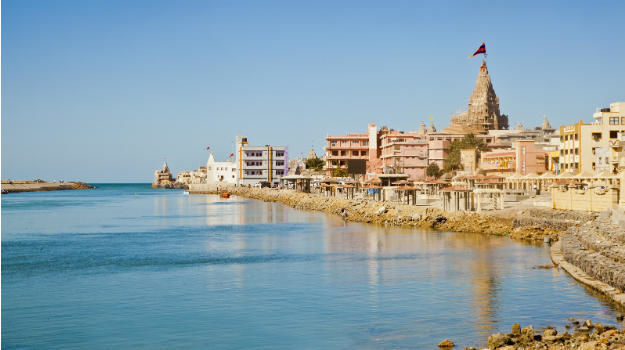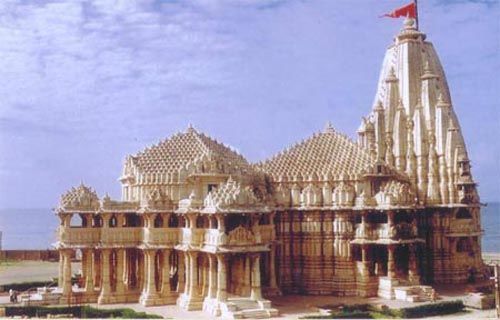 A holy place of Hindu religion. Really a atleast once in a lifetime visit place due to its awesome architecture and a awesome view. Sea is starts from doorsteps of temple. Such a beautiful place which is famous as home of lord Krishna as Hindu Mythology .
9. STREET FOOD OF GUJARAT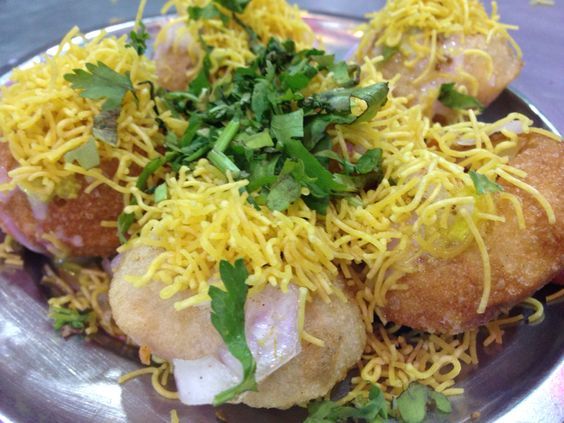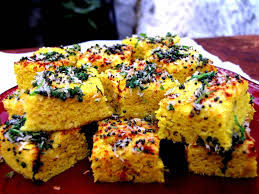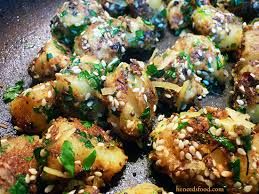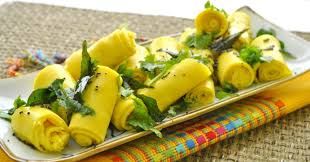 Gujarati street food really incredible as like Gujarati people. Gujarat's food and Gujarati's love for food is famous everywhere. You can easily find lots of food street vans with lots of people around them and plenty of taste and off course incredible variety of food.
10. GUJJU BHAI - GUJJU BEN (GUJJU PEOPLE)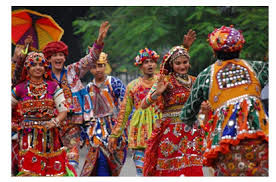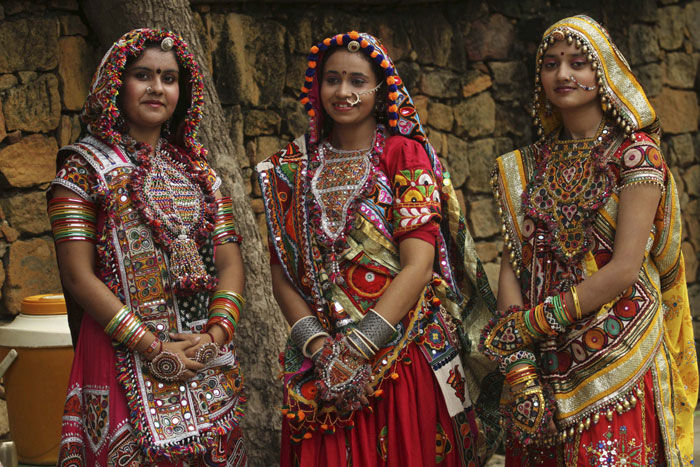 Gujarati people are really so lovely , friendly and must say helpful and energetic too. Gujarati people is famous all over world and living almost in every part of world and preserving their culture over there. But if you want to enjoy real Gujarati culture you must come Gujarat and have to stay if possible with a Gujarati family where you can taste the real warm Gujarati culture and friendly nature.