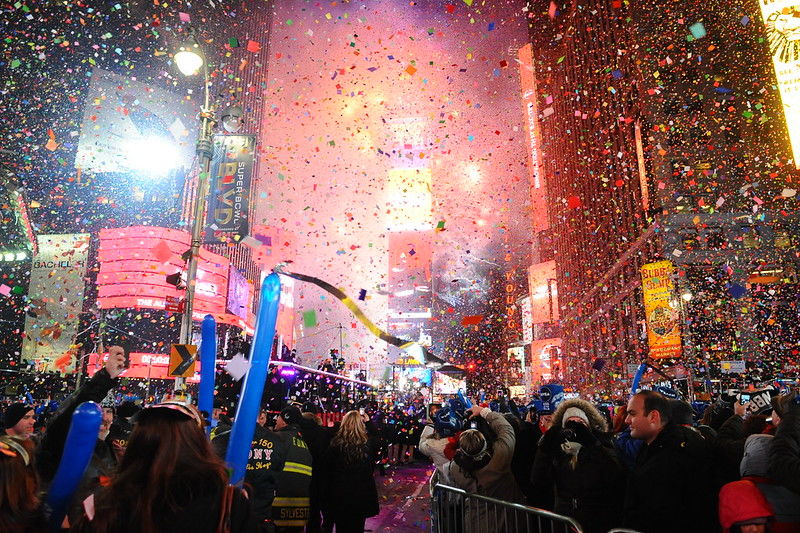 We're all guilty of making New Year resolutions that we aren't able to keep. I know I am. But, welcoming a new year is special, regardless. Just attending a party on New Year's Eve is passé, so here's a list of six out-of-the-ordinary New Year's experiences that you can have around the globe. Read on!
Attend the Cochin Carnival
There is no better way to ring in the new year than burning away the ills of the previous year and starting the new one with hope, close to home. With a week long carnival full of sports, parties, concerts and food, Fort Cochin offers the perfect New Year's experience in India. Be a part of the special procession around the city lead by elephants covered in ornaments and welcome the new year by burning 'Papan ji', an effigy that is burnt away as a symbol of leaving the past behind and starting afresh. Enjoy music concerts till early morning and get lost in the celebration and reverie!
Celebrate New Year's twice in two Scandinavian countries
If you want more of everything and welcoming 2020 only once isn't enough for you, then this one's for you! You can actually ring in the new year twice, one after the other by just crossing a 245 metres bridge! Tornio and Haparanda are two cities situated just a short walk away from each other, but they are actually part of two different countries, Finland and Sweden, respectively having different time zones with an hour's difference. Thus, you can hit your New Year celebrations off in Tornio and then reach Haparanda for a second countdown for a doubly fantastic New Year celebration!
Party hard at Edinburgh's Hogmanay celebrations
Who needs pubs and bars to party when the whole city has turned into a giant celebration? Attend one of the world's largest New Year's parties at Hogmanay celebrations, a three-day long festival that has everything from music concerts to live fire, sports and much more. Join 1,50,000 people who visit Scotland each year to witness this cultural and musical extravaganza that starts with a Torch Procession and ends with the Loony Dook - a fancy dress after-party on the morning of January 1st to cure your hangovers with a dip in the River Forth!
Welcome New years before everyone else at Tonga Island
Tonga, a Polynesian kingdom comprising of more than 170 South Pacific islands with white beaches, coral reefs and tropical rainforest, is one of the first places to ring in the new year. It's a full three hours ahead of Sydney in Australia, and thus, will let you be a part of the first New Year festivities ahead of the rest of the world which are traditional yet unique. The streets are adorned with colorful decorations and lights while the Tongan folks sing, eat and celebrate like one big family.
Become a pirate in the Middle Ages in Gohren, Germany
Imagine you could be a pirate from the Middle Ages for four days and enjoy life's pleasures as you soak in the views of the picturesque town on the shore of Baltic Sea! Unbelievable, right? Known in Germany as 'Strandkorb Silvester' or 'Beach Chair New Year', this festival is best enjoyed sitting on beach chairs, enjoying the fireworks to welcome the new year. During the festival, the whole town turns into a village from the Middle Ages and special markets, fire-juggling shows and pirate attires are a common sight. So, do visit this unique island for a medieval New Year's Eve.
Witness the Ball Drop at Times Square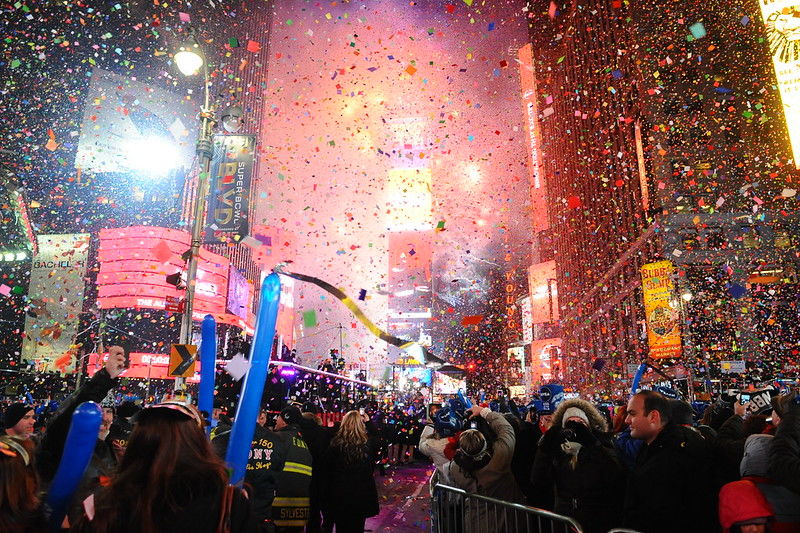 Named after the The New York Times, Times Square in New York is as glitz as anything can possibly be. A legacy that's over a century old, the Times Square ball is a prominent part of a New Year's Eve celebration commonly referred to as the ball drop. It's a rather unique way to celebrate New Year's where the ball descends down a specially designed flagpole, commencing at 11.59.00 pm ET to begin the countdown, and finally rests at midnight to signal the start of the new year! The festivities also include live performances as over a million attendees gather to witness one of the grandest welcome of the new year.
Bring in good luck with Brazil's Reveillon
Brazil's carnivals and parties are unmissable and so is their New Year's celebration, locally known as Reveillon. Live music and Brazilian dance performances happen all over the Copacabana beach along with restaurants offering an exclusive "prix fixe" menus. But the most interesting part of their NYE is their tradition in dressing in white from head to toe, as a symbol of good luck for the next year! Wearing white is a Bahian tradition which pays tribute to the Afro-Brazilian or macumba sea goddess, Lemanjã. It's due to the same tradition that many Brazilians bring flowers, and toss them into the ocean, often along with soaps and make-up like lipstick!
Carry empty suitcases around in Columbia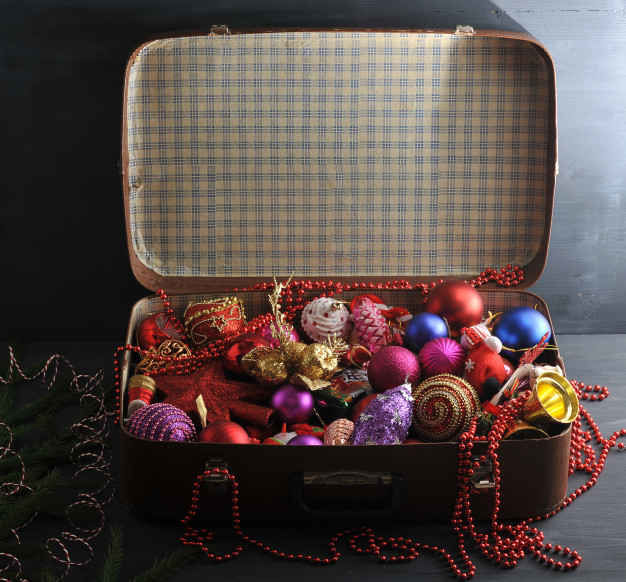 Sounds strange? Well, there's a reason that's definitely a traveller's idea! Columbians have an interesting New Year's Eve tradition of carrying empty suitcases around the block at midnight, in hopes of having a new year full of travelling and exploring. So, get your suitcase ready to go if you'd like your next twelve months to be full of adventure!
Are you ready to enter into 2020 with a bang yet? Think we missed out some unique experiences? Write about them here on Tripoto to earn Tripoto Credits!
Be a part of the largest online community of travellers on Tripoto's Facebook page!