There is something peculiarly attractive about Amritsar, which draws you towards it. The air there is so serene and divine, which has a feel good factor the minute you step on to the martyrs land. My bestfriend, who hails from Amritsar often spoke about the city in a way, I had never read online about. It was way beyond the Golden Temple and Jallianwala Baugh. The love and respect she harboured was not limited to the monuments and stories, it spread its wings to everyone, from people to the food, to the culture and its historic importance be it the Independence or Royalty, and then I knew I had to be there to see Amritsar in a whole new light.
While the government, has almost renovated a major part of the city surrounding the Golden Temple, and it looks quite splendid and grand, adding major charm especially at night with all the street lights, the old city still holds its rustic roots.
Getting There : Amritsar has a very good connectivity. A round ticket from Mumbai costed me around 6k. It is also very well connected with trains from all major cities of India.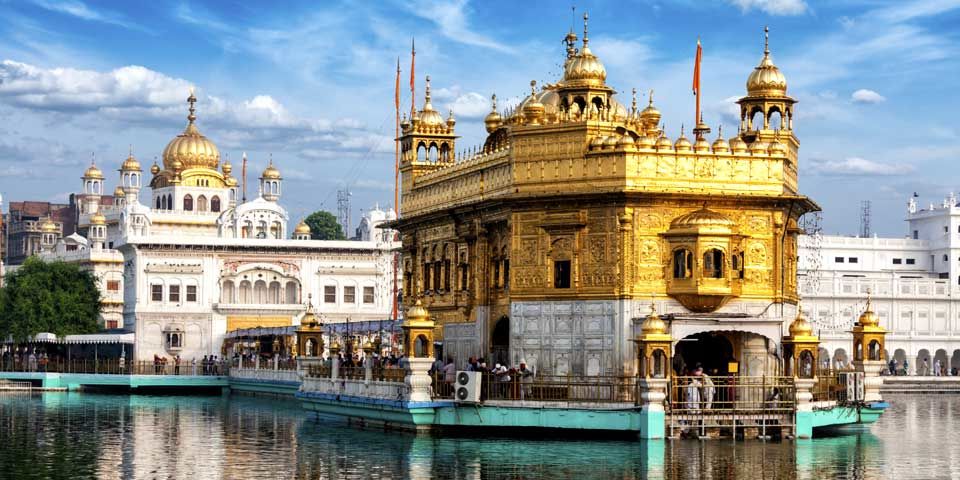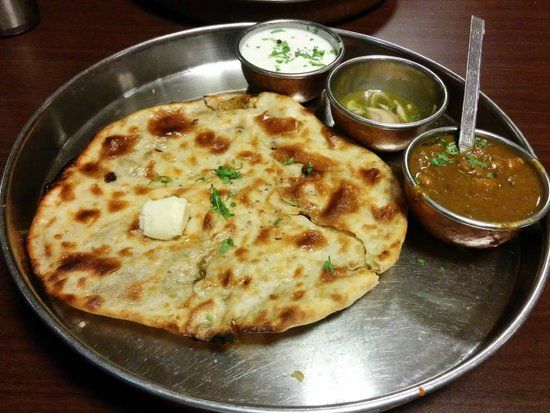 Amritsar is extremely famous for its Amritsar Kulcha, and I straight away headed to try it out at Monu Kulcha to satisfy my hunger pangs the minute I landed. One bite and you know whats all the hullaballoo about. After that my my first stop was the obvious Darbar Sahib also called as the Golden Temple. The minute you lay your eyes on the shimmering Golden Temple, you feel blessed. Never ever have I experienced such calm and composed atmosphere surrounding me. The sheer beauty of the place is the spiritual aura it creates around the visitors, that problems and tensions automatically take a back seat. As you climb up the stairs after washing your feet in the water at the entrance, the magnificent marvel comes in view. The stunning temple located in the lake makes you fall in love with it the moment you lay your eyes over it. While, there is no specific best time to visit this place, anytime you go is going to be best. I made it around late afternoon, while the sun was about to set, which helped me get a night lit view of the place too, and it is nothing short of breathtaking. The temple, like most other gurudwars offers langar and definitely give it a try. Also, no shame in saying that the kada prasad is heavenly and I went for a second helping. You can avail packets of prasad for relatives within the temple and each packet costs about 10 rupees.
The area outside The Golden Temple has been developed and serves as a great market if you are looking to shop or get some quick bites.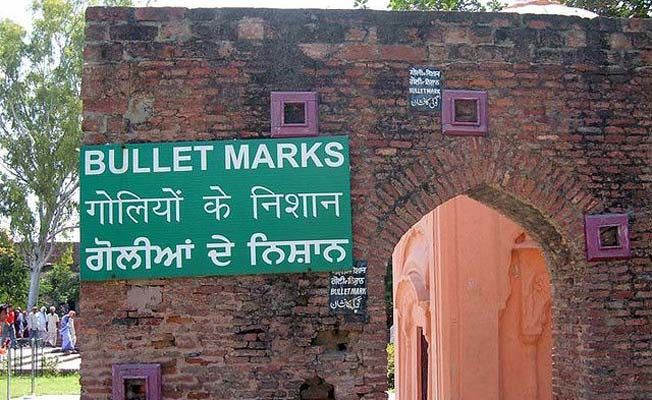 Located just outside The Darbar Sahib, is the martyr spot Jallianwala Bagh, which holds a memorial in the shape of eternal flame as a salute to all the Indian's who died in the massacre. While, most of the part of the well has been covered, with only little to view, there are still some ruins of the walls covered in bullet marks. A small museum has been created by the end to give a detailed view about the whole dreaded incident.
The two most famous markets in Amritsar are Katra Jaimal and Katra Ahluwalia. Get prepared to be blown away with all the colourful clothes and jewellery you will find here. Amritsar is a shopper's paradise. On the same note, it wouldn't be wrong to call Amritsar "God's own Kitchen", considering the kind of mouth watering dishes you find here. Be very prepared to add on a few kilos after your visit. I visited the extremely famous Bharwan Da Dhaba for dinner and it was nothing less of delicious.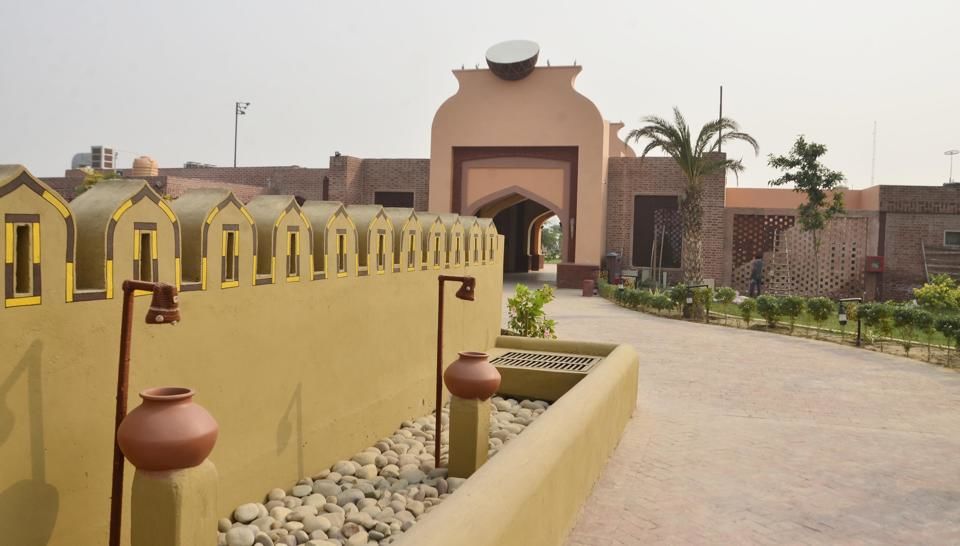 Most of my second day morning consisted of eating kulcha again at Kulcha Hut, because this piece of food is irresistible and gulping down a huge glass of Lassi from Ahuja's. Another of the major attractions developed by the Punjab government is Sadda Pind near the University Road. Its a small quintessential Punjabi pind recreated to give a peek into everyday life and culture of the actual pinds of Punjab. The entry fee is 650 rupees and includes either lunch or dinner. They even have provisions for overnight stay.
I opted for an afternoon visit and it was highly entertaining. There are provisions for a lot of activities which include henna art (mehendi), pot making, embroidery. A couple of small food stops are included around the whole pind which serve makke di roti with jaggery and butter, popcorn, lassi amongst few. The pind also has created a local village fair location with games and a merry go round and puppet shows. There are also game stalls around for entertainment. One of the highly fascinating things to see here is the Sikh Martial Arts show and the traditional Punjabi Bhangra Dance put up by the performers here, which will leave you impressed. Overall, it manages to create all minute details of an otherwise normal pind. The staff here is extremely friendly, just like how most Punjabi's are, dilwaale. The food options are huge and delicious.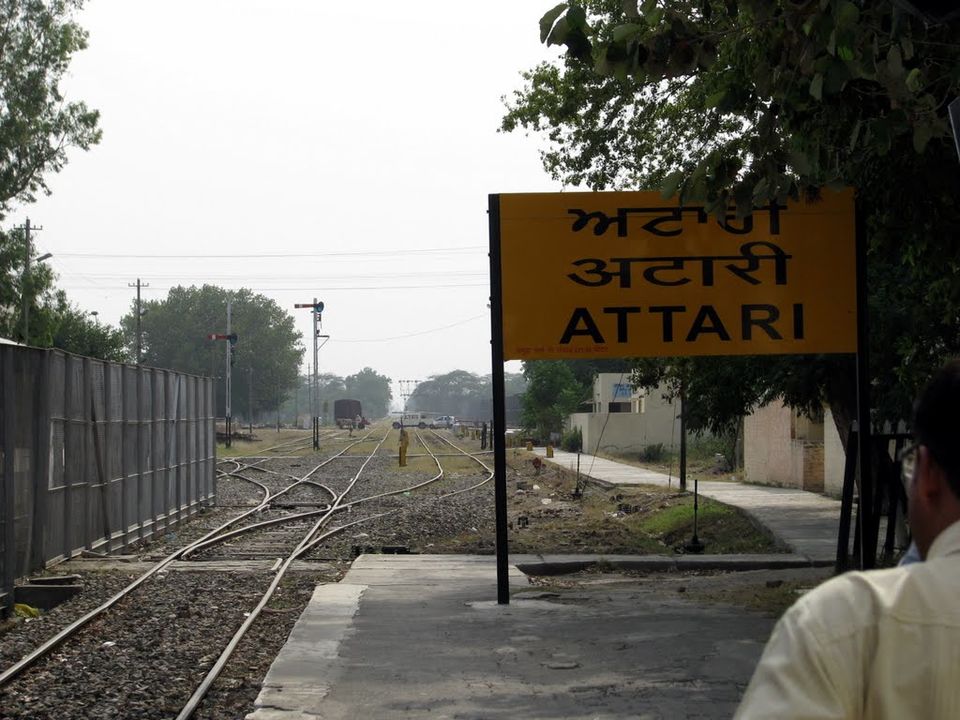 After a scrumptious lunch, you can proceed towards Attari Station which holds the record for having the oldest train link between India and Pakistan. The small old fashioned station is the only open border joint point for India and Pakistan travellers. The Samjhauta Express that runs between Old Delhi and Lahore officially stops at Attari for immigration and clearance. This place holds its own historical importance and can be a great picture stop.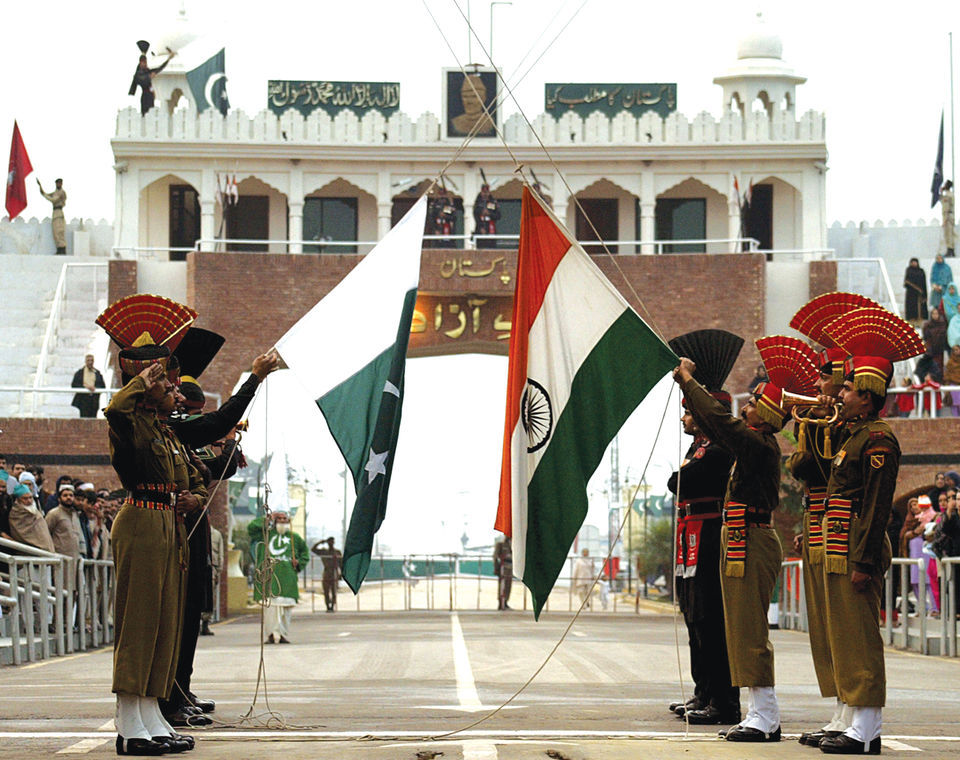 Another star experience which Amritsar boasts of is the "Lowering of the Flags" ceremony at the Wagah Border. It is a daily martial custom followed by the security forces of India as well as Pakistan. This custom has been in force since 1959. The queues to witness this grandeur are really long and if you have taken a normal pass, I would suggest to reach early enough by 4 pm so you can get a good seat at the stands. The minute you get in, you will be welcomed by loud cheering of "Jai Hind" "Hindustan Zindaabaad" "Bharat Mata Ki Jai" among the many other slogans. The aura of patriotism that runs in the wind is an experience in itself. The entire ceremony lasts for about an hour where soldiers from both the countries would perform the closing ceremony.
Head over to Bubby Fish and Chicken or Makhan Chicken corner for some amazing fish tikka or chicken achaari. Both the outlets are extremely famous with the locals and the food here definitely doesn't disappoint.
Going totally overboard with all the food locations, because Amritsar is totally a foodies delight. Start your day with breakfast at Brothers Dhaba, another eatery really famous with the locals. After ticking off all the sight seeing, I had this day to shop shop shop!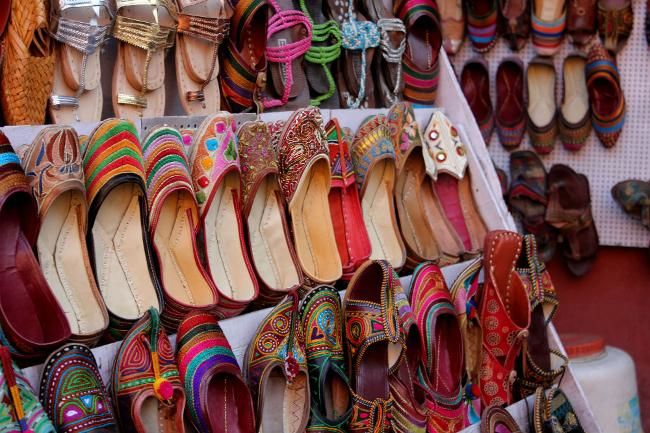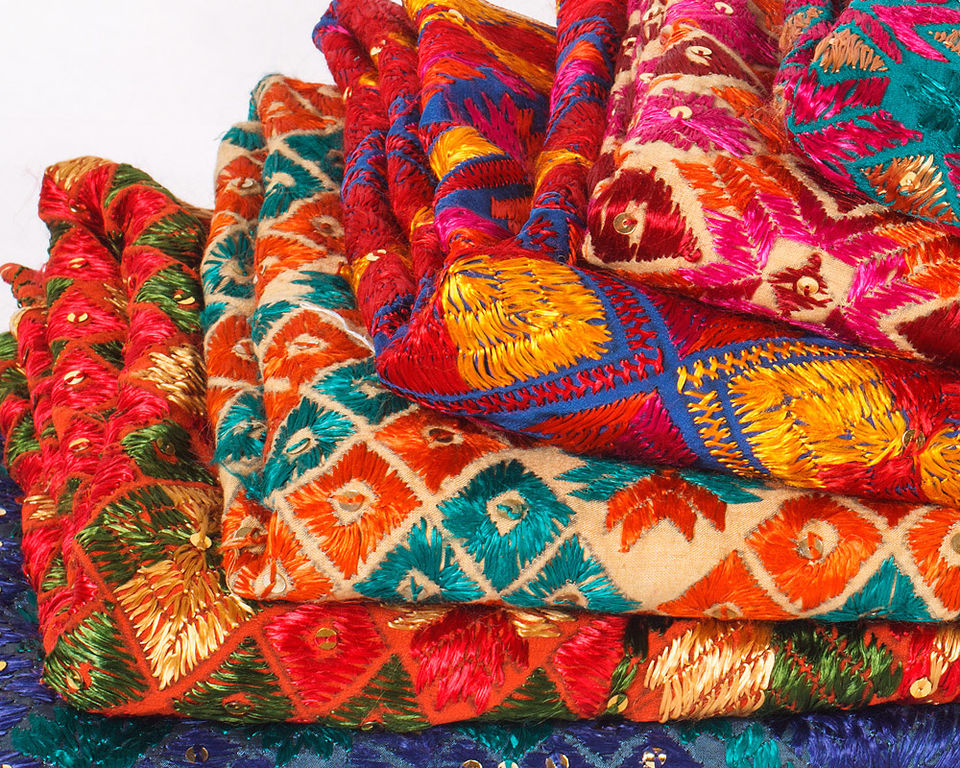 Amritsar is also very famous for its Phulkari duppate and Juttis. While the duppatas are available almost at all local stores, I would recommend Shagun's Phulkari store or the stalls located near the Golden Temple. While, Raunaq is extremely famous for its juttis which is located at Hall Gate. Also, you can avail great clothes from Katra Ahluwalia and Katra Jaimal areas. This goes for clothes, but another speciality is its papad and wadiyas and aampapad. Make sure to pick some packets on the way. If you like sweets, I would also suggest to take some Pinni (local delicacy) and Motichoor K Laddoo from Bansal Sweets.
I ended my last lunch at Amritsar at the extremely popular Kesar Da Dhaba, which is perhaps the most popular food joint in Amritsar. And, boy they are right. I would suggest to try one of their famous thaali's and gulab jaamun, which is mouth watering. Nothing short of perfect to end my Amritsar trip.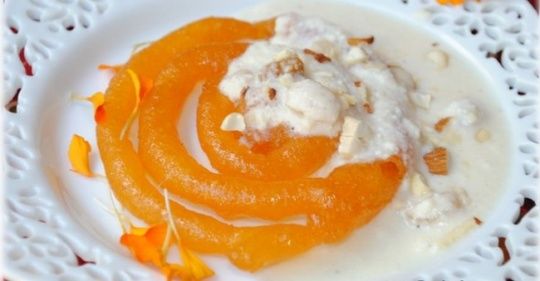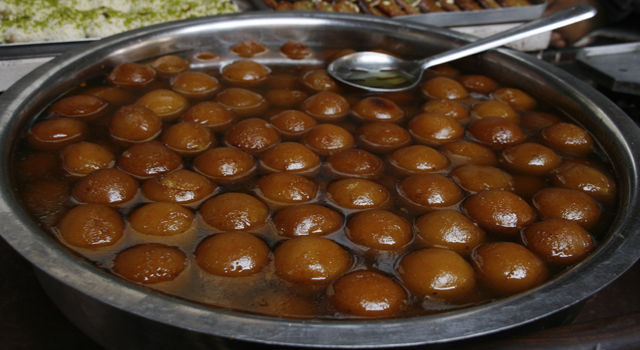 I would totally give a 10/10 to Amritsar and recommend you to go admire the stunningly divine city located in Punjab. With its quaint old city charms, this place is surely going to bowl you over with the kind of diverse varieties it has to offer.