There are vacations where you need weeks together to detox from your daily life. And then there are very few where just a day can change you. I've travelled to mountains, beaches, cities and villages, but this one tops it all. The Machan is located about 82 kms from Pune. We rented a Royal Enfield for the love of road tripping. Reached Machan 2 hours later after a very hot and tiring ride from Pune. There are no advertisement boards outside about this place but you can easily reach it with the help of google maps. As soon as we entered the property, silence and greenery of the dense forest welcomed us.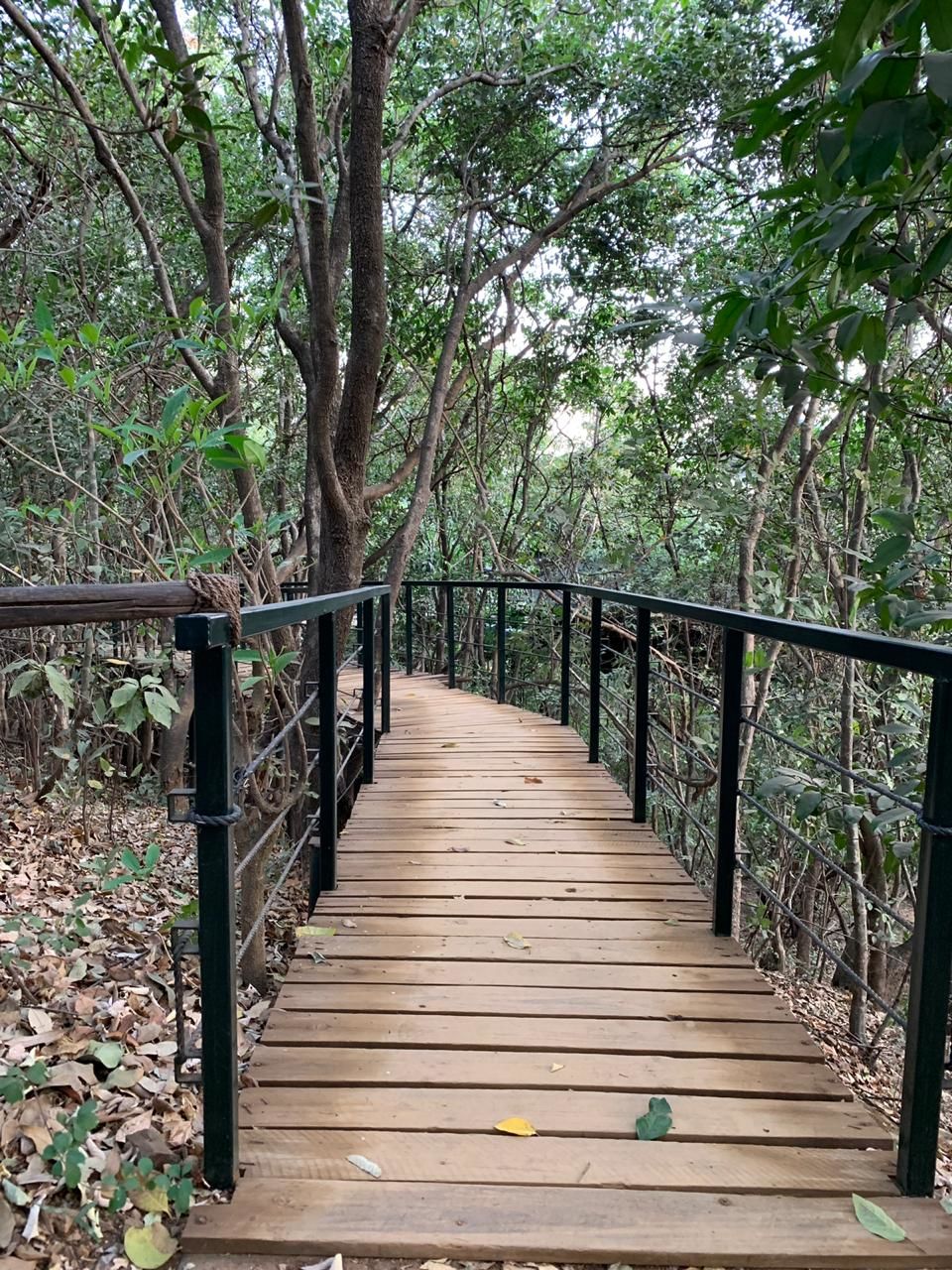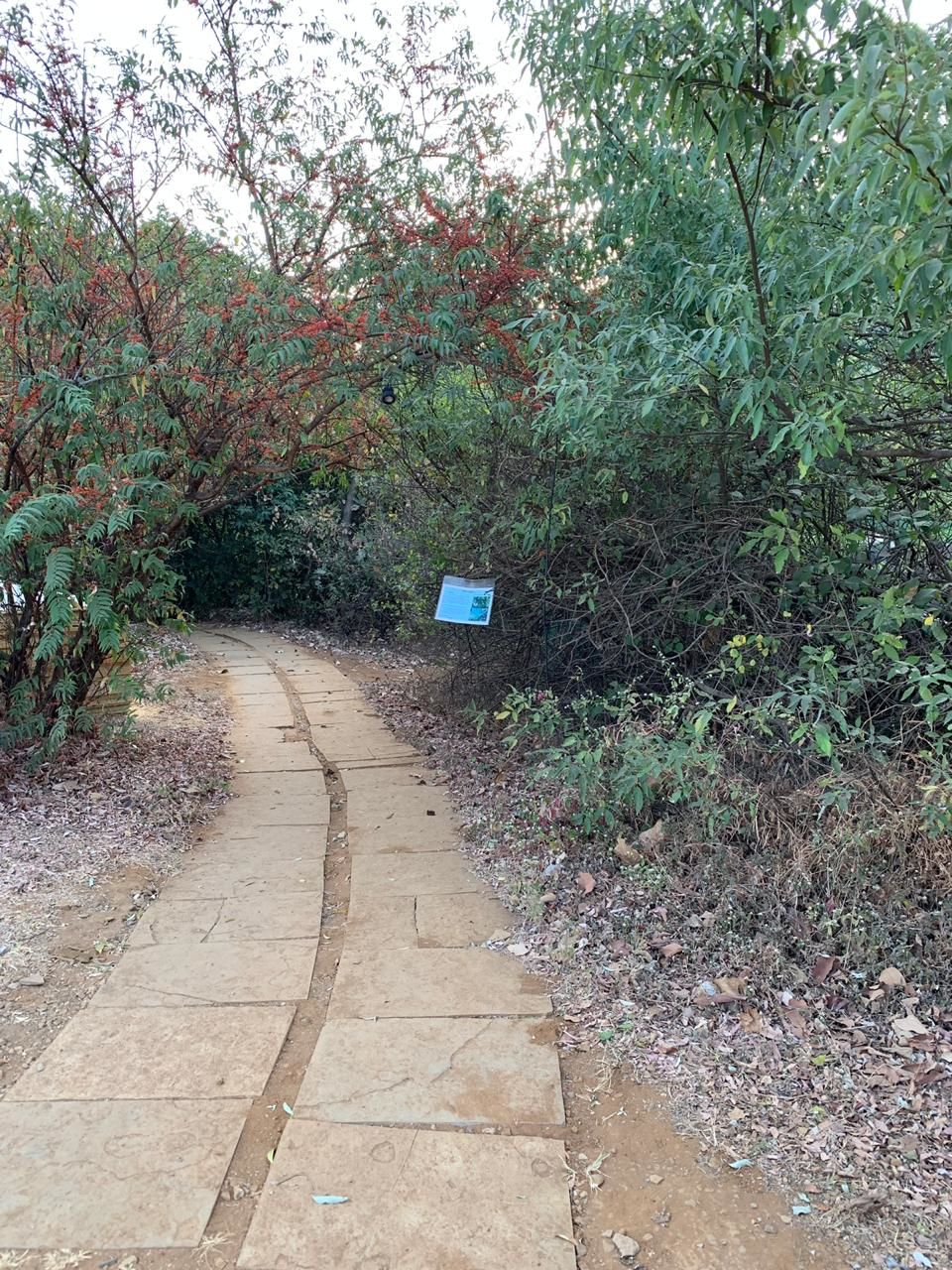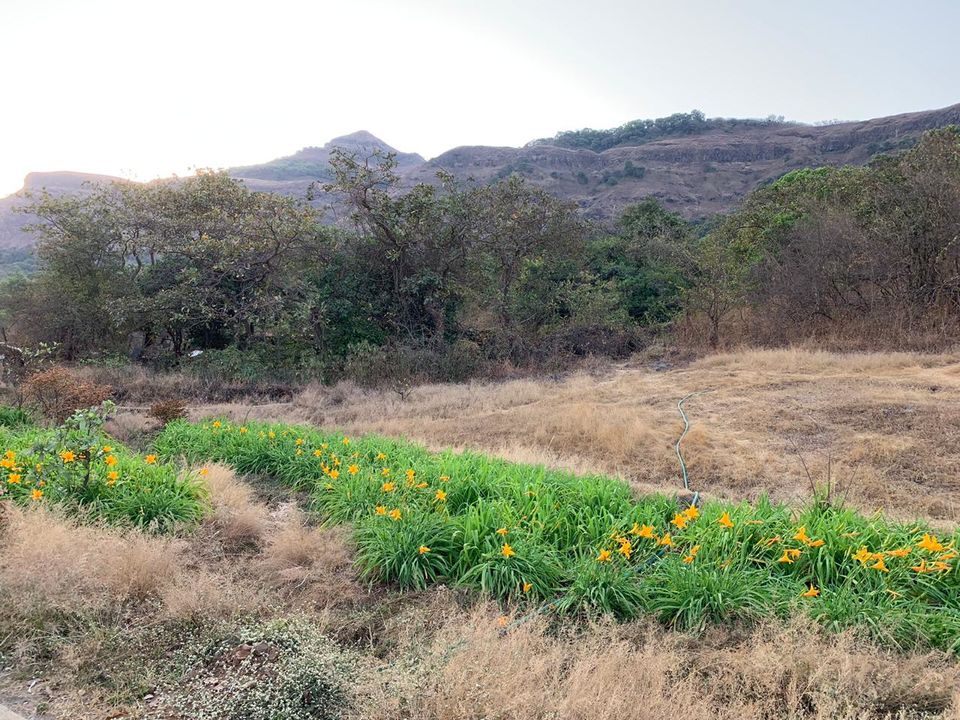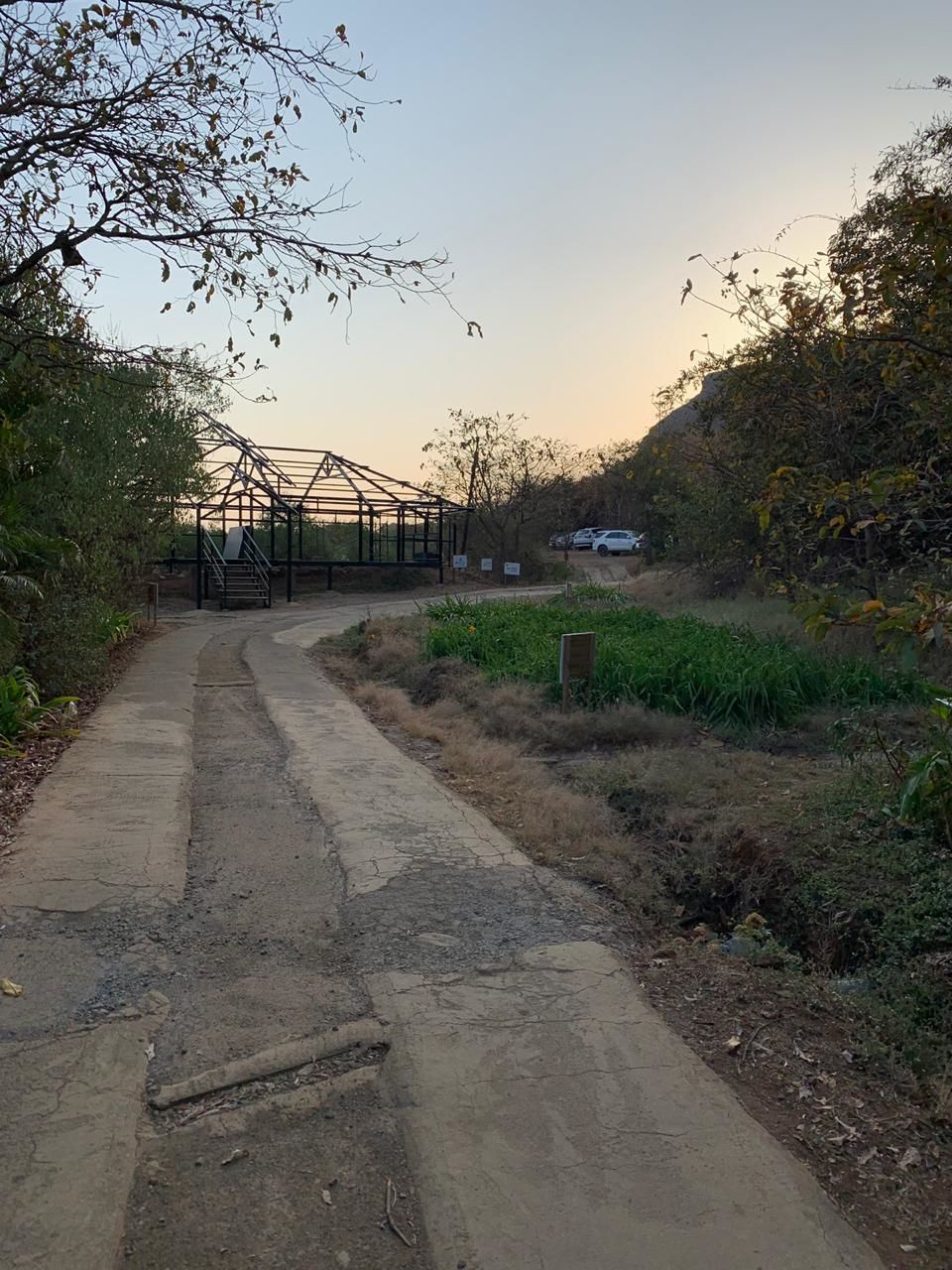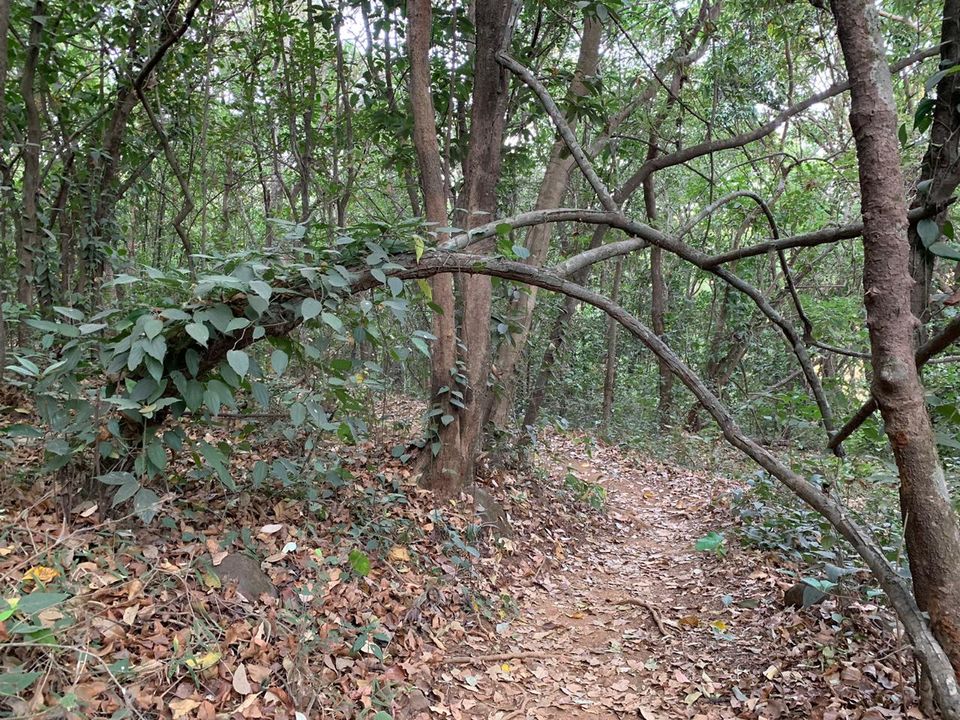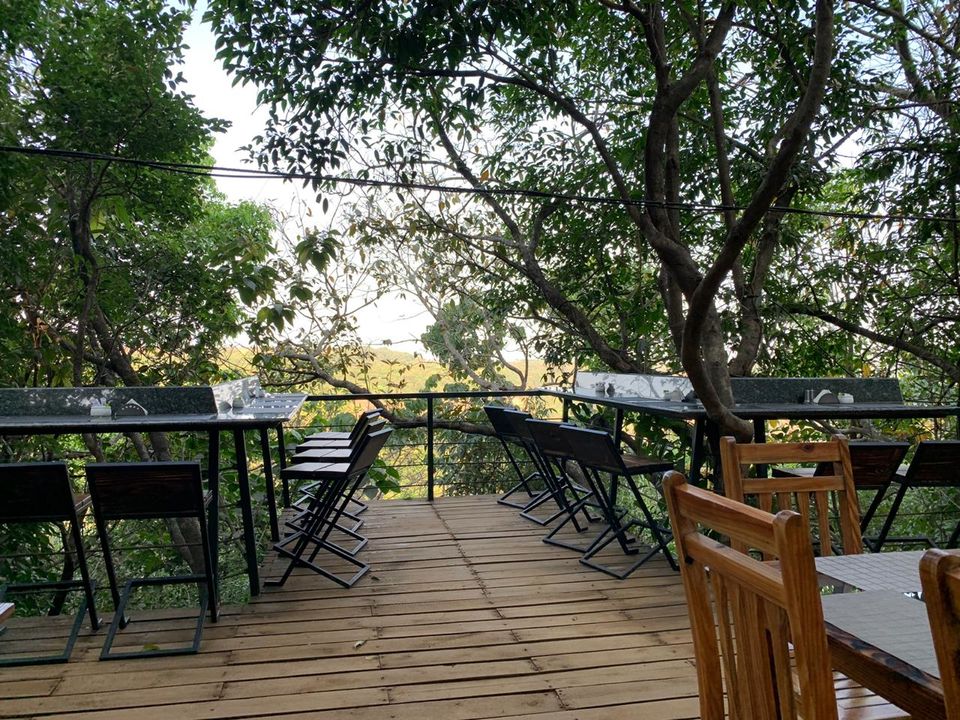 Check in was pretty easy and we were given a list of activities happening throughout the day. I'm usually a "leave me alone on my vacay" kind of a person but I wanted to venture every single part of the property this time. The Machan is a 25 acre land with cottages( also known as Machans) in the middle of the jungle. You can see trees in the middle of your room, that is how they were built. You will find vegetable gardens, and pure untouched beauty of the jungle in the property. I fell in love with the room the moment I entered it. Best part was the sitting area overlooking the thick green forest and the cool breeze blowing away on a summer noon.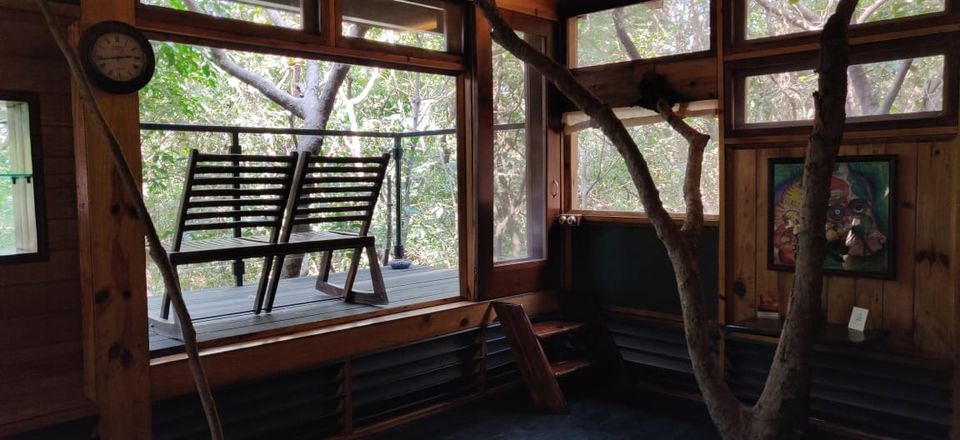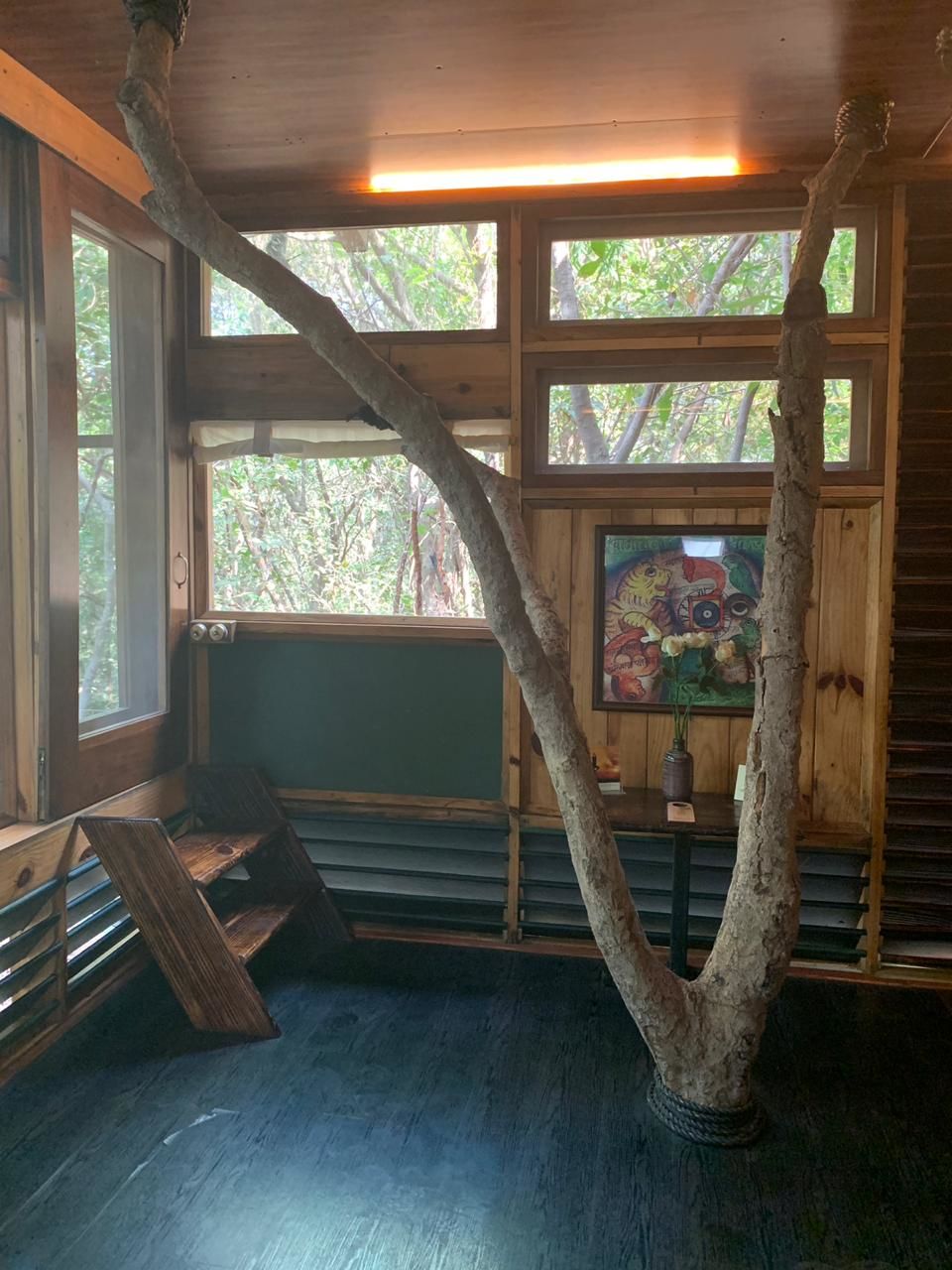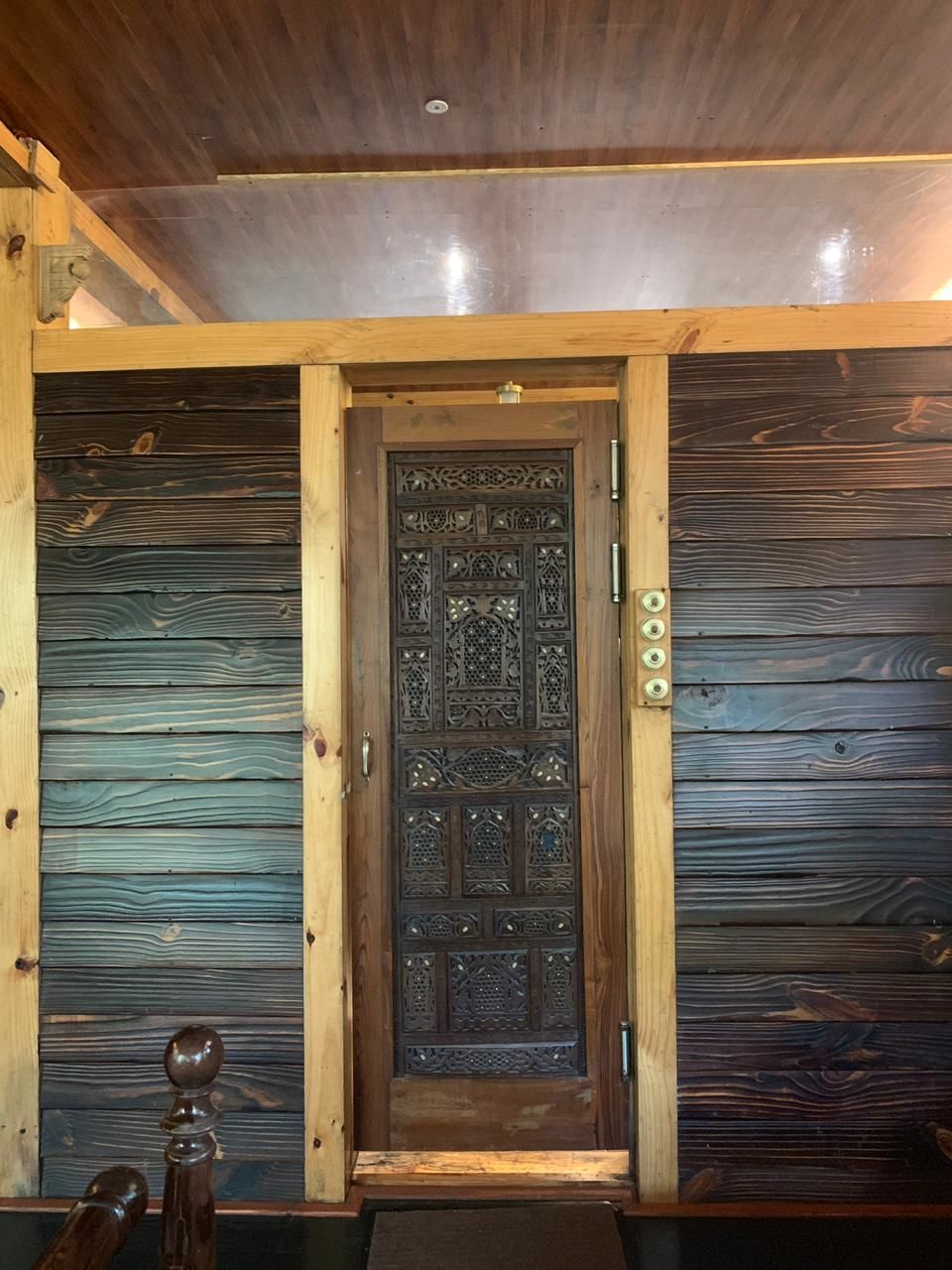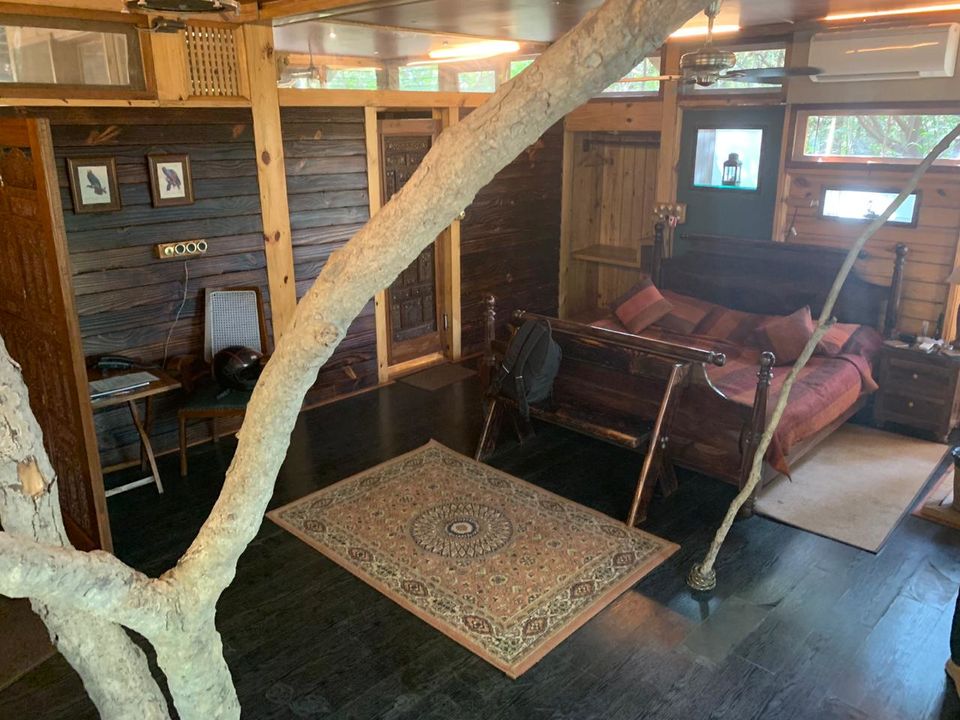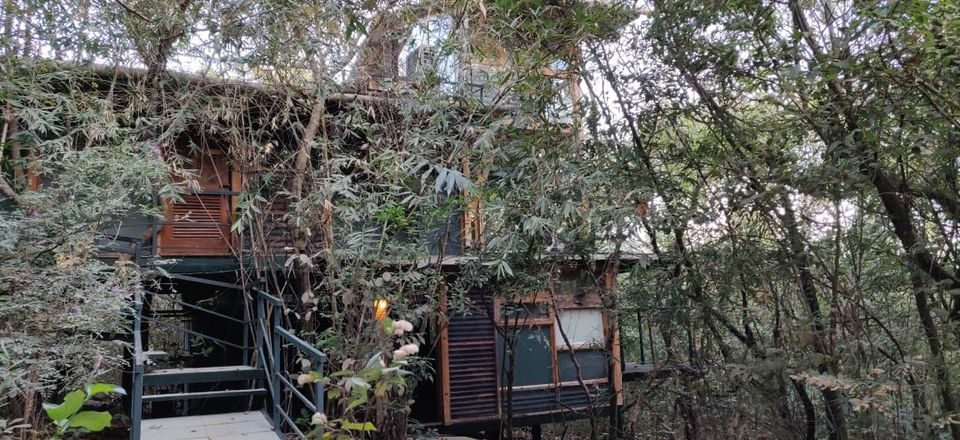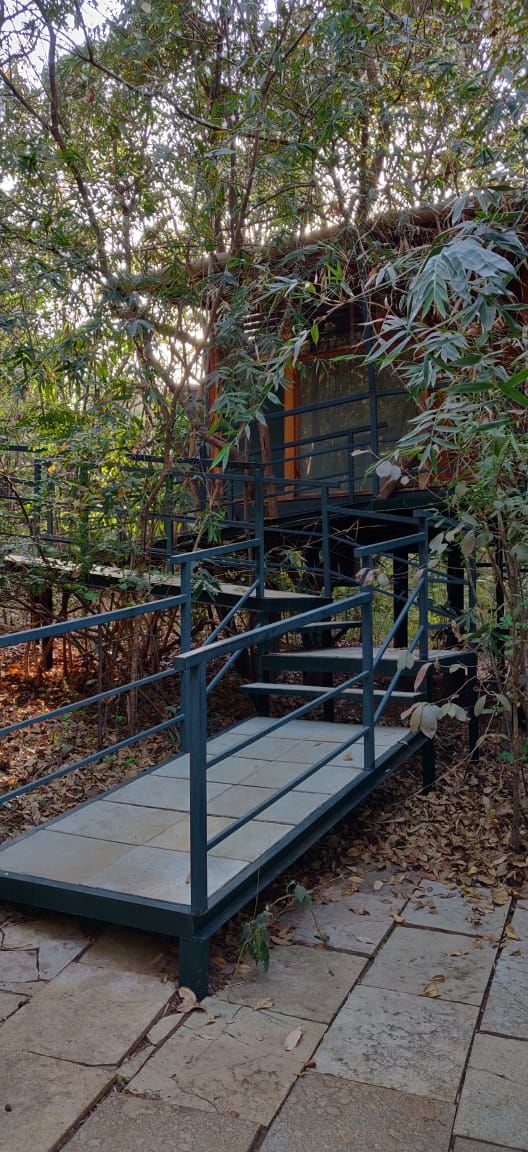 Early evening, we went on a hike within the property. We had a nature lover guiding us through the hike who explained about all the different species of plants and animals on the property. One of the best hikes I've been on. At the end of the hike, you reach the sunset point on the property where you can sip cool lemonade and adore the setting sun.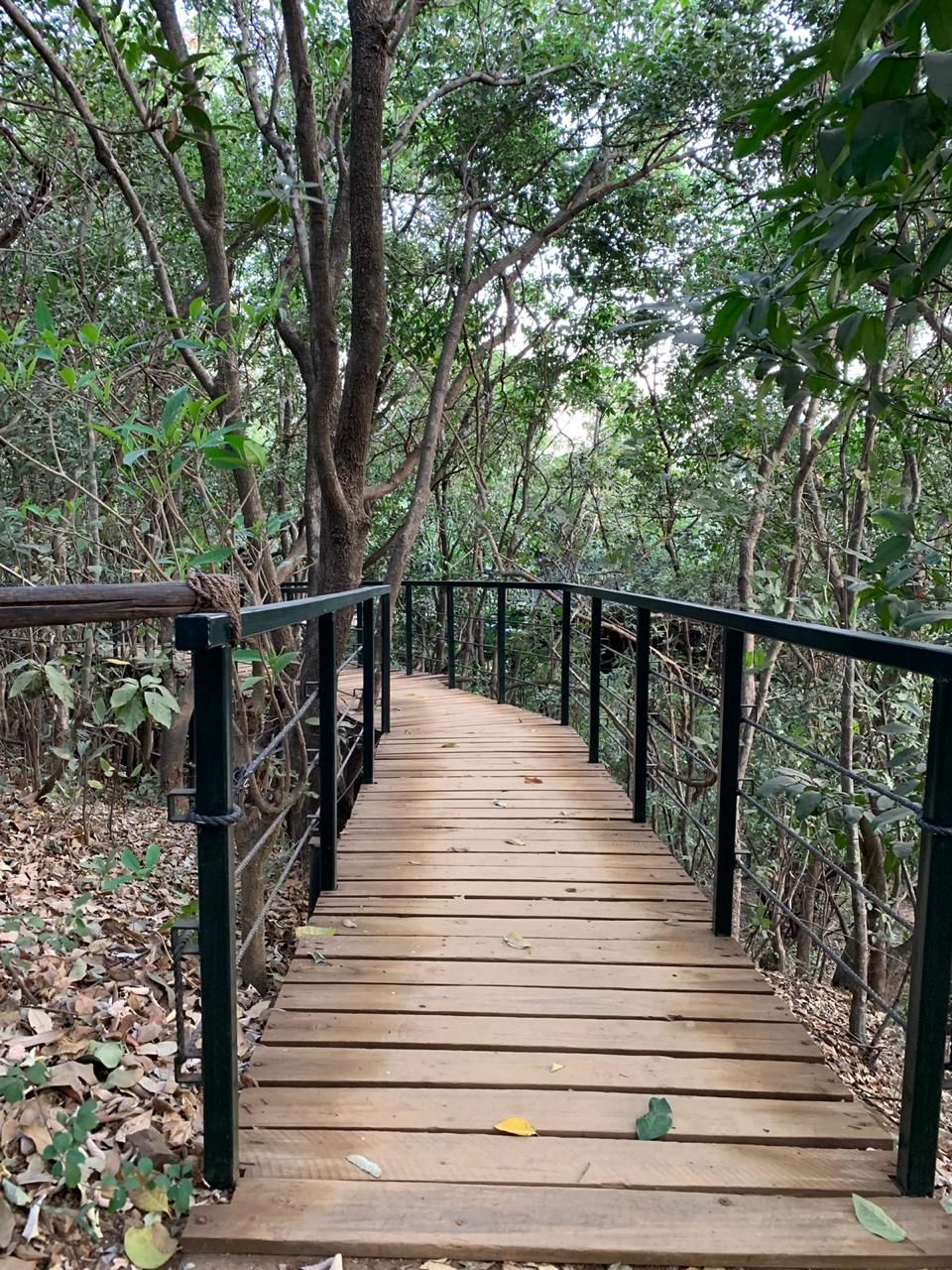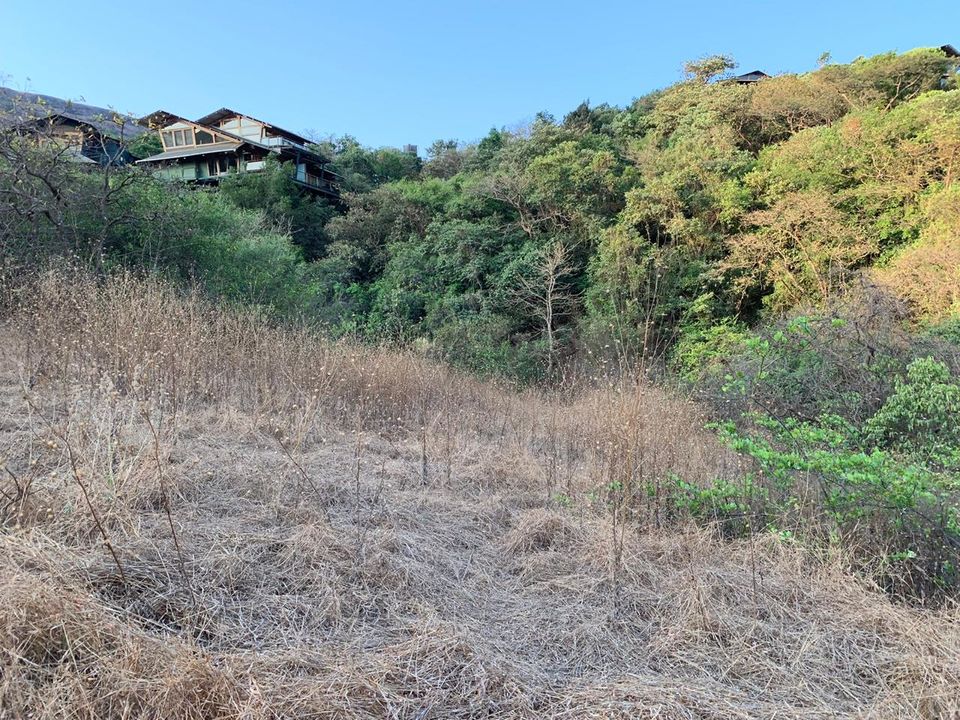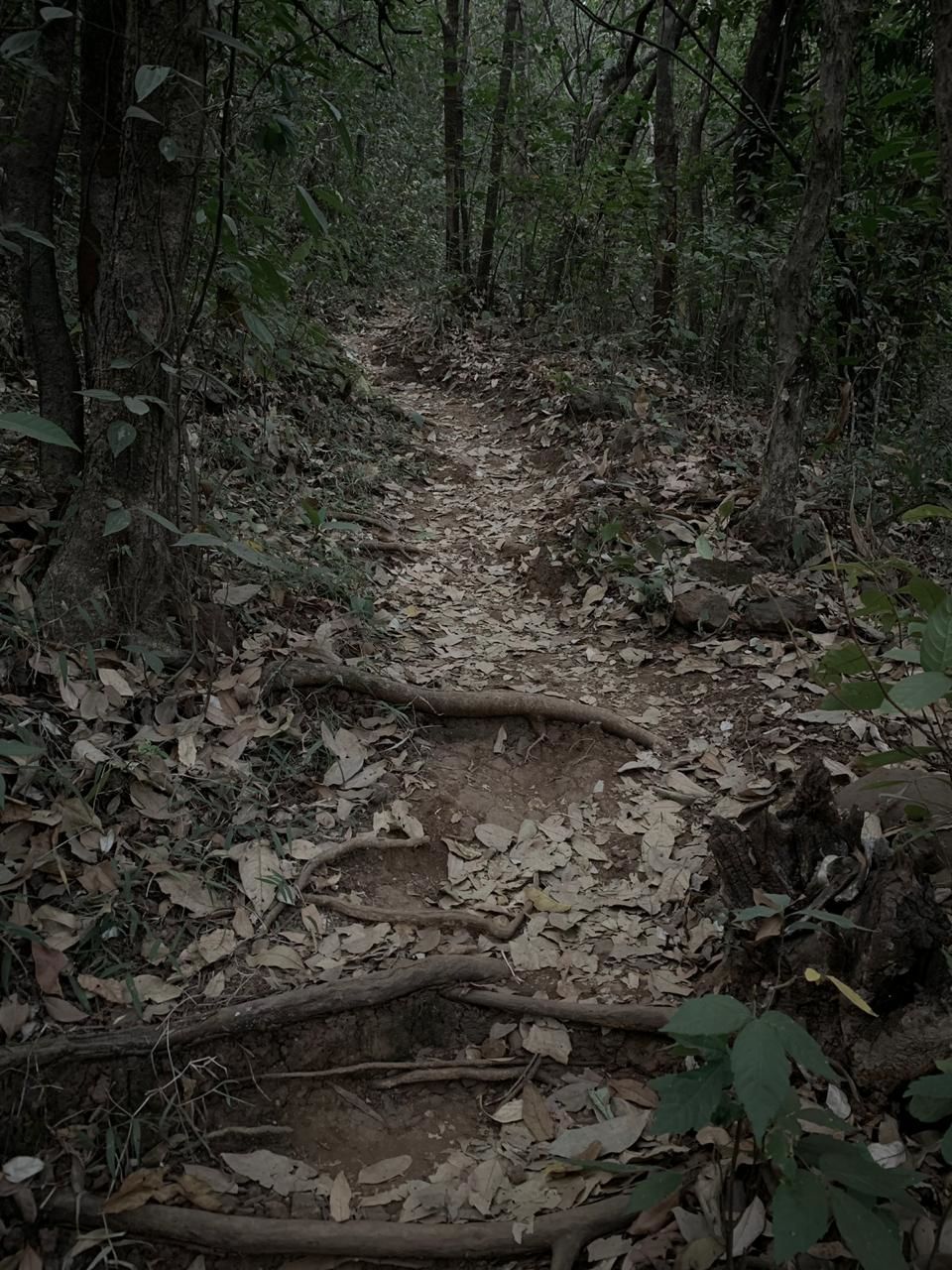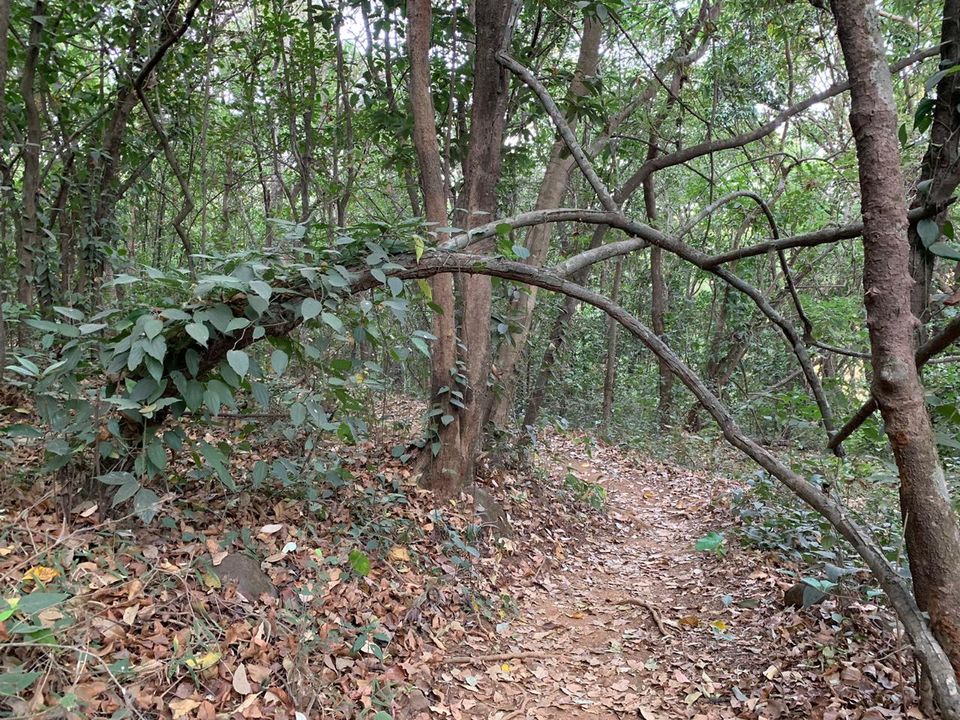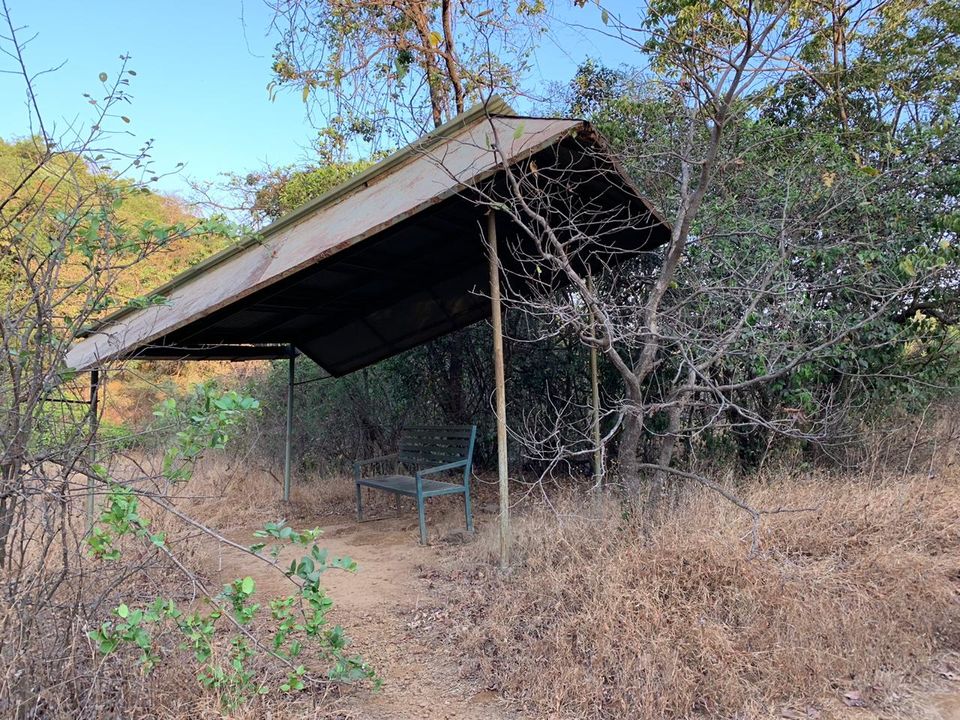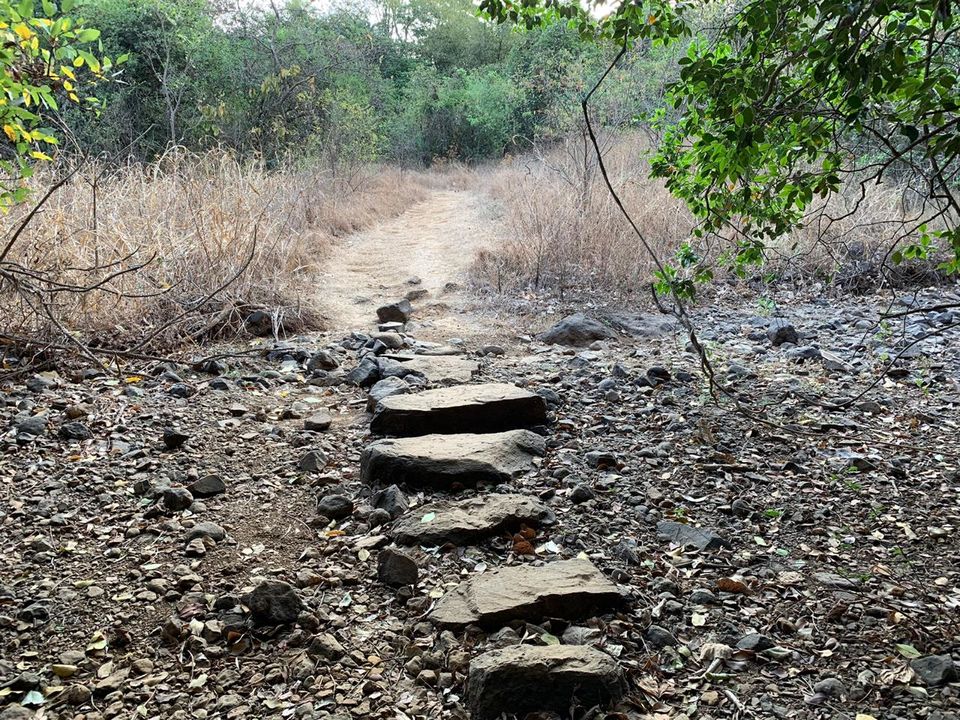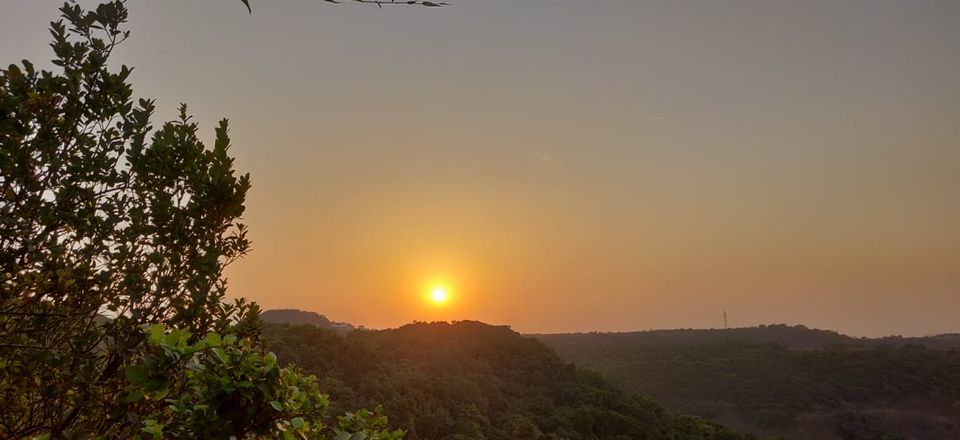 After the sunset, and a healthy early dinner. We went to the star gazing session hosted by the machan. Sky was so clear and It had been ages since we saw so many stars so clearly, sadly no pictures could be taken in the dark. But that's the beauty about it, some moments cannot be captured.
Another reason to love this place was the sustainable approach by them. They have their own solar panel, and wind turbines as a source of electricity. They cook rice in a solar cooker, and have in house vegetable garden. Plan to go to the machan and have a relaxing time away from the pollution and noise. It's nice to hear our own sound sometimes.