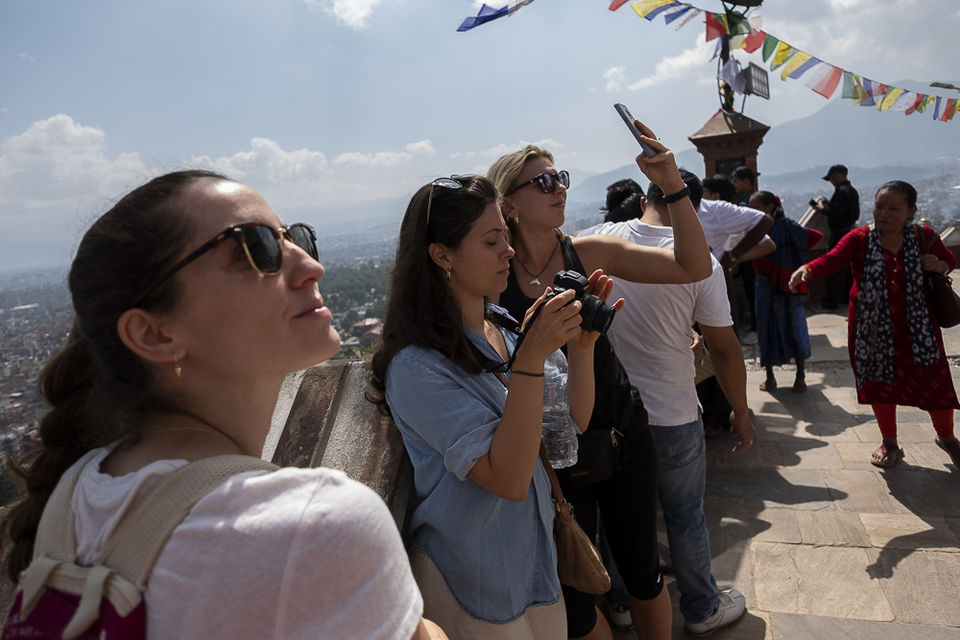 Kathmandu is an incredibly busy, energetic and bustling city in the heart of Nepal and usually the first point of call for most international visitors to the country. Practically all visitors to Nepal need to go through the capital `Kathmandu` as its home to the only international airport in the nation. And keeping in mind that it's regularly overshadowed by the appealing call of the Himalayan Mountains, Kathmandu is a socially and truly rich city worth exploring.
1. Plan your stay in centrally located Thamel
2. Head to the top of Swayambhunath Temple in the morning.
3. Visit Divine Pashupatinath Temple in mid morning while you have time
4. Day trip to Patan city
5. Evening strolls at Durbar square
6. Dance to beats in the night after dinner at electric buzzing Thamel (Where you're already staying so no problem if the night stays young)
To those who do not know Kathmandu; it can be a mystical place, where the gods rest, no matter the religion. It is vibrant, yet a laid back city, time stops when you visit certain places, whereas rushes as you see the locals getting by with their lives. Different cultures have ruled over the land, and left a piece of their history behind, and accordingly various religions their temples. And perhaps the most stark feature of Kathmandu and its inherent beauty is the harmony in which the diverse elements co-exist.
Though 24 hours is too less to explore the kathmandu valley you can still take away more than a bargain if the time is efficiently utilised.
The UNESCO World Heritage Site of Bhaktapur is one of the incredible things to do in Kathmandu (though, it's technically outside the city). So it will take more than a day to cover and explore.